At least that's what Sir Francis Drake called the Cape of Good Hope in 1580.
In his journal, he opines that the Cape of Good Hope "is a most stately thing and the fairest cape we saw in the whole circumference of the earth". He said this at a time when the number of people who had actually travelled the circumference of the earth could probably fill a couple of city buses.
It's one of our favourite cities. The physical location is so distinctive, its skyline is unmistakable.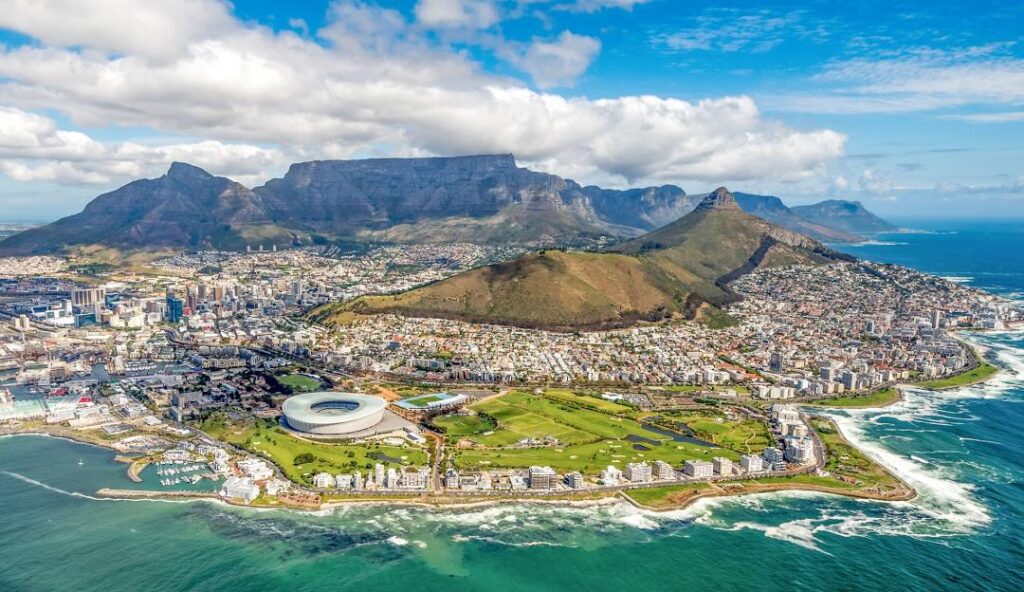 There was an interesting article in The Economist a few months ago about South Africans leaving Jo-burg for Cape Town. Easy to see why.
Here's another view.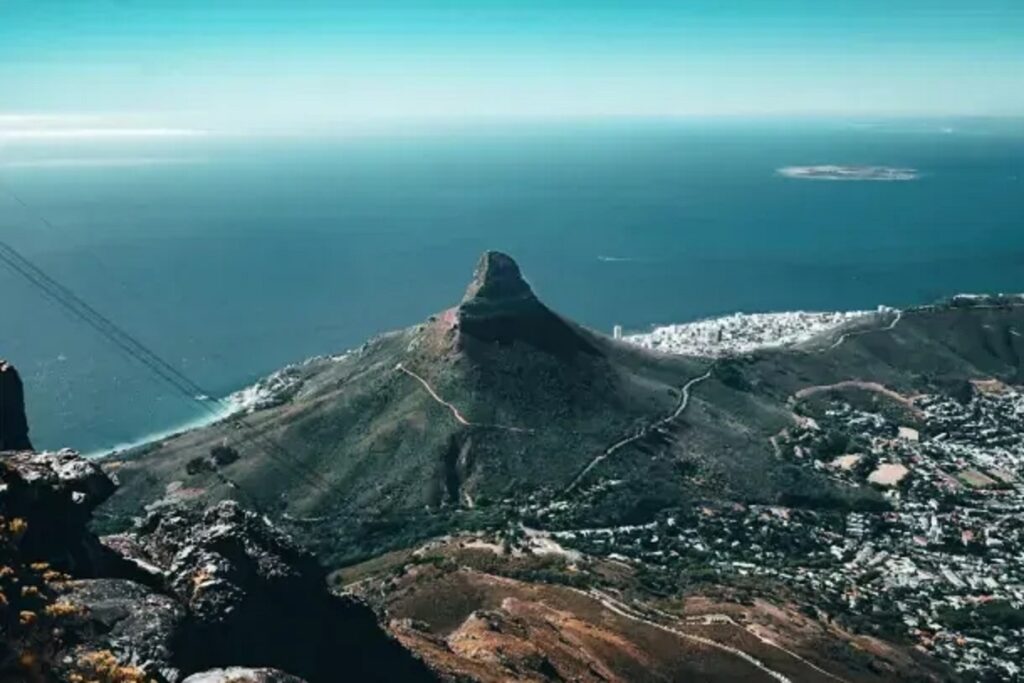 In the distance you can see Robben Island, where Nelson Mandela cooled his heels for 18 years.
To get here from Blantyre in Malawi, we fly to Cape Town via Johannesburg. Finding ourselves once again in Johannesburg airport is a bit traumatic: this was the scene of our frenzied Fall-of-Saigon departure back to Canada at the onset of COVID in 2021.
But it's great to be in South Africa, especially Cape Town, after spending a couple of months in East Africa, we undergo the same culture shock we happily underwent going from Egypt to Cyprus. (Was that really only in January of this year?)
We only spend three days in Cape Town, mostly taking care of business. Then it's up the west coast.
Maria really likes the flora along the way. This is a biome unique to coastal South Africa known as 'fynbos'.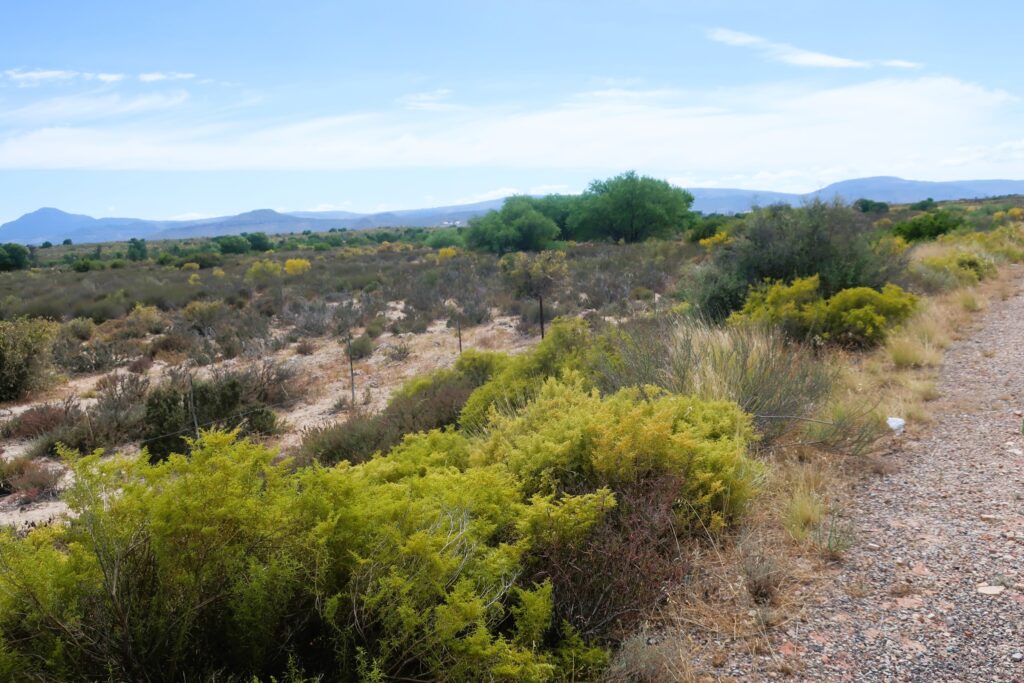 We are constantly amazed at the first-worldness of South African infrastructure, despite the inevitable Zimbabwification of the country. Especially if the Economic Freedom Fighters party – with its Mugabe-esque appropriation plans – ever gets into power.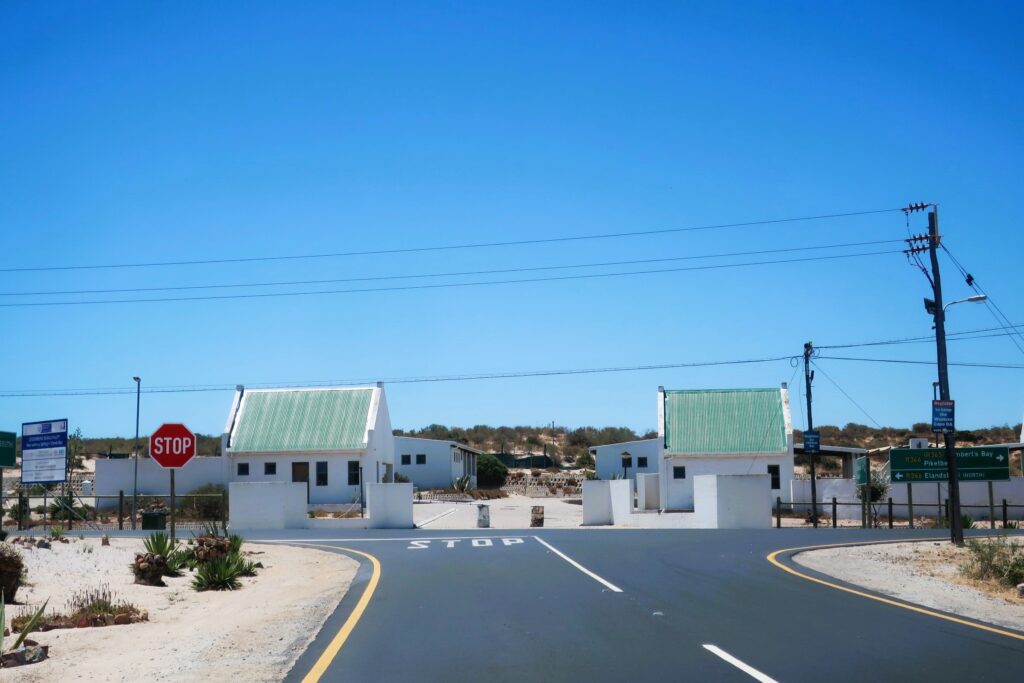 We stay in beach towns along the way wherever possible.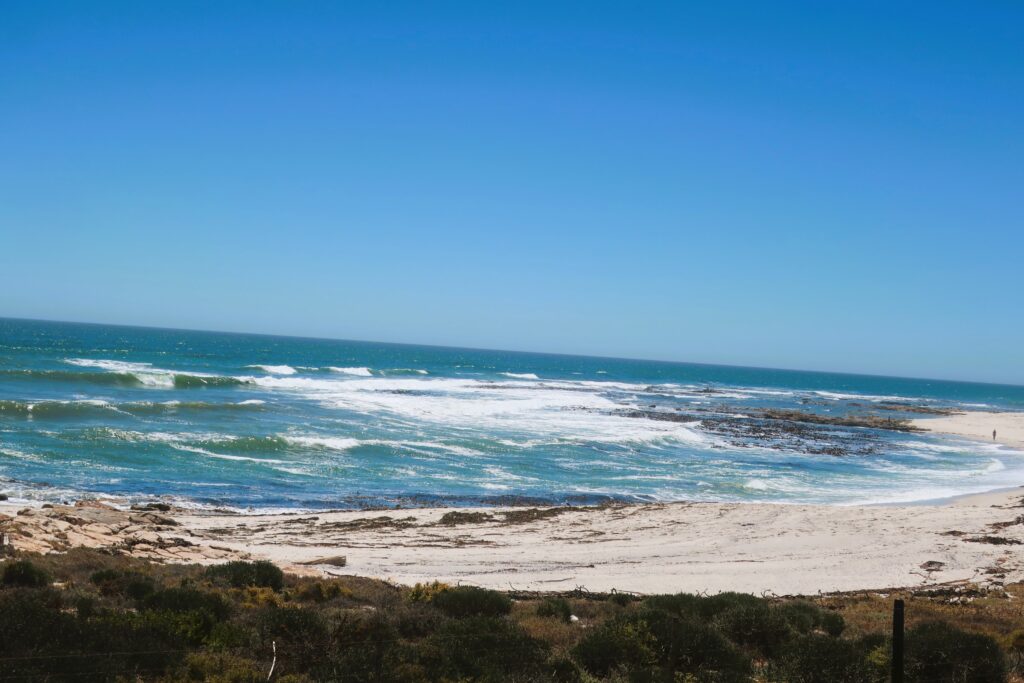 Lots of commercial activity going on. Vast wheat farms.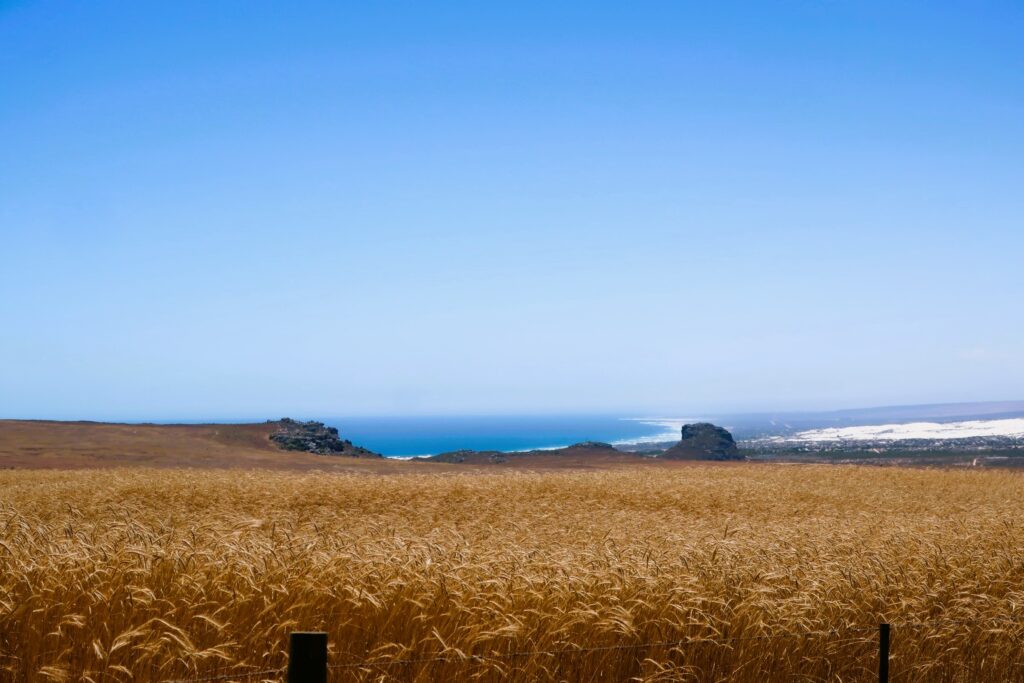 Freight trains on their way to transport copper ore from the north.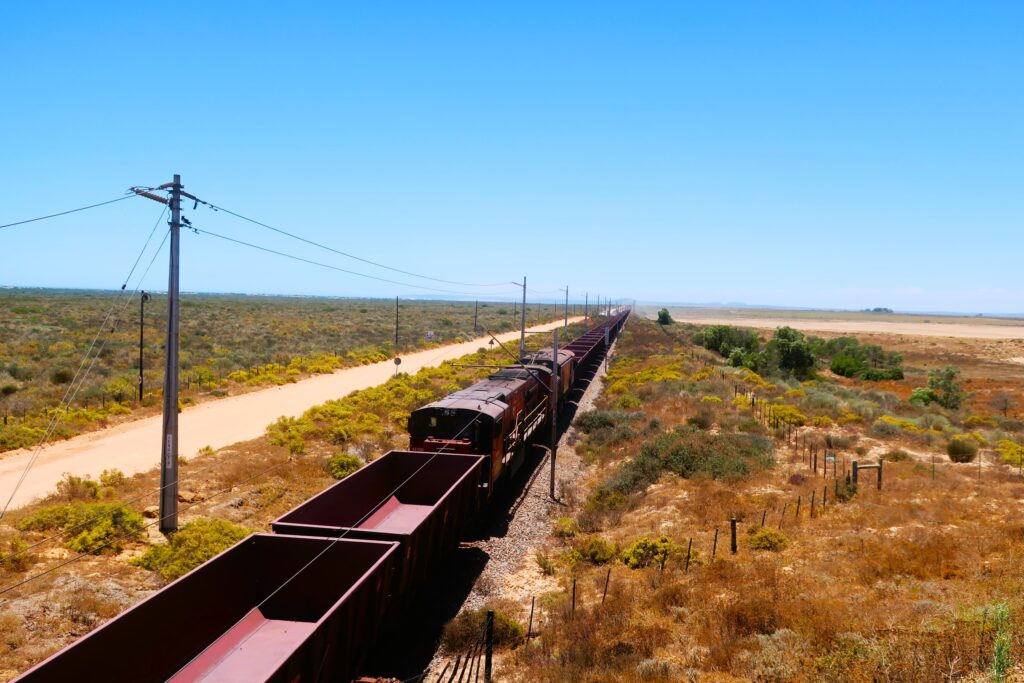 South Africans are serious about their biltong ('jerky' to North Americans.) I love the stuff. Maria hates it.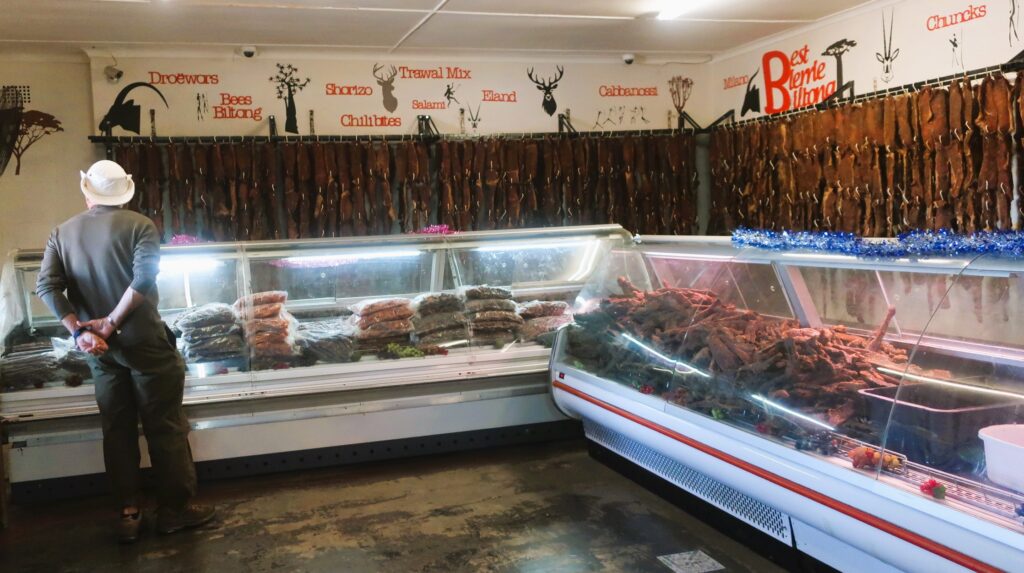 There are healthier products around. We're not sure what this crop is, but it's very green.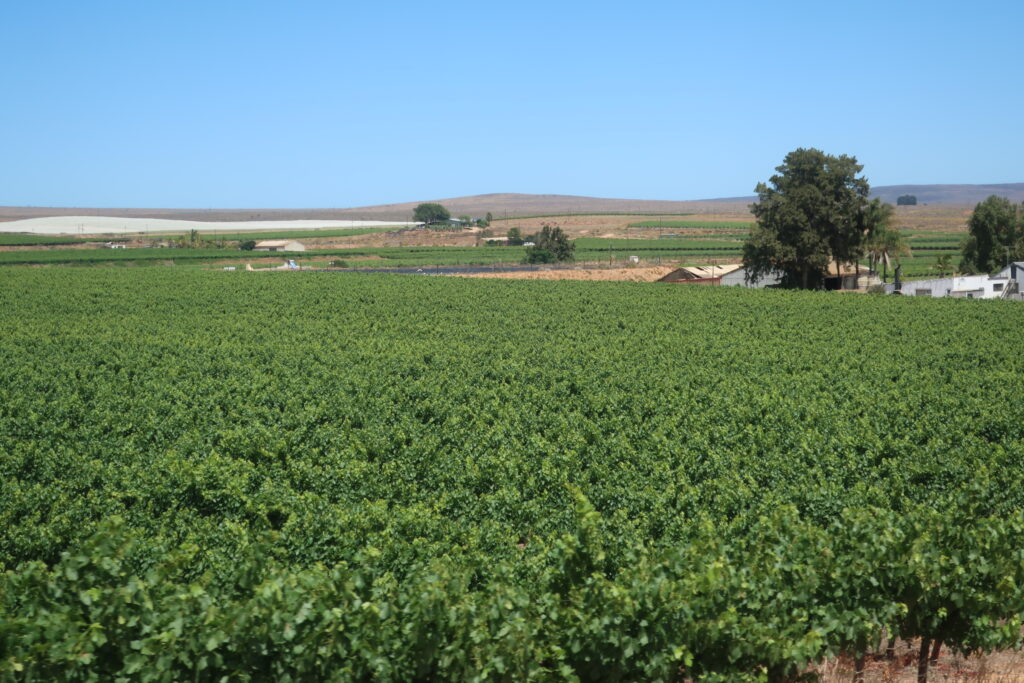 We're ecstatic about heading to Namibia again. It appeals to our love of deserts.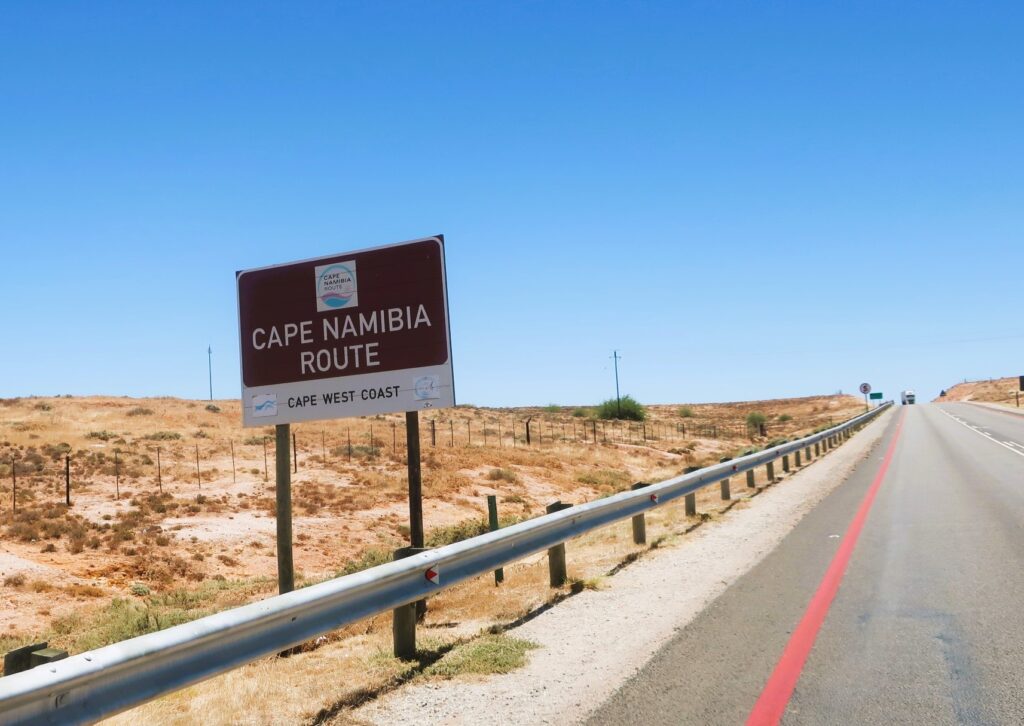 This is my, let's see, 1982, 1987, four visits together with Maria -my seventh visit to South Africa. My fifth with Maria. And we have never been up this coast before.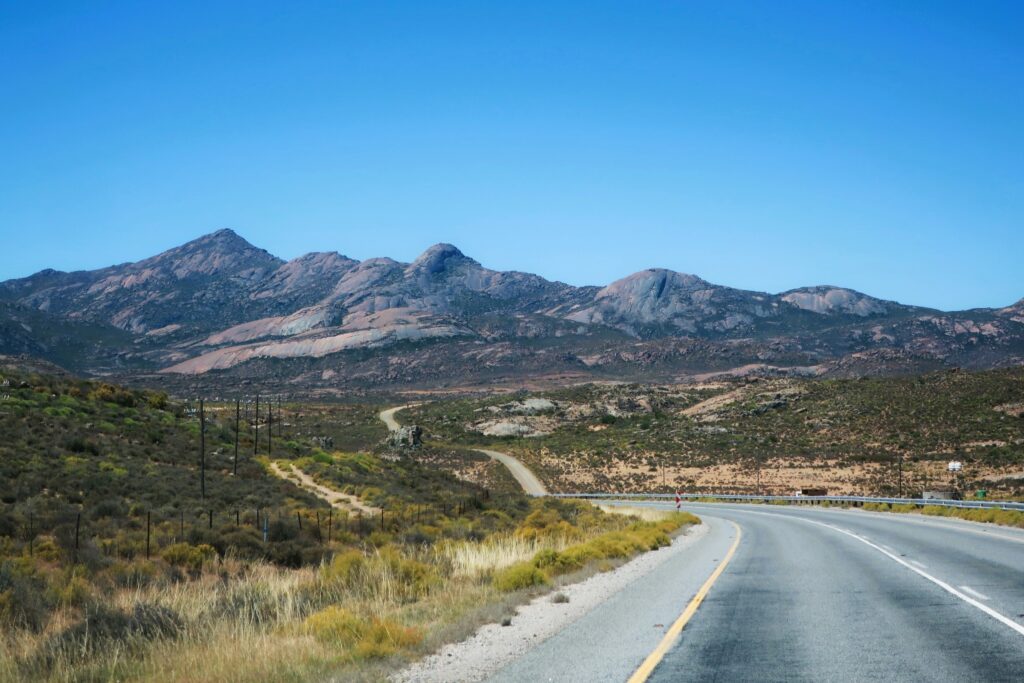 Sight or Insight of the Day
We find a really good deal on a rental vehicle. It has plenty of storage for our camping equipment.
It's going to be our mobile home for the next few months.
We name him 'Dassie', after the sure-footed rock hyrax.