Bangkok
Went to Wat Arun, across the river from the Royal Palace.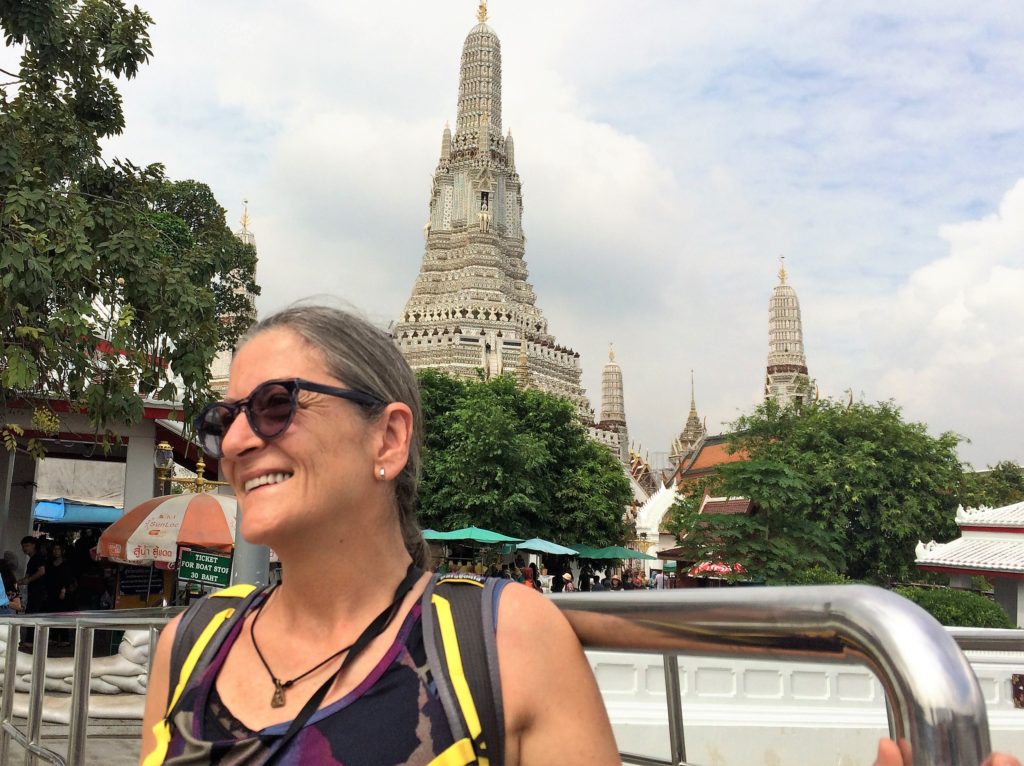 Made up largely of smashed-up crockery…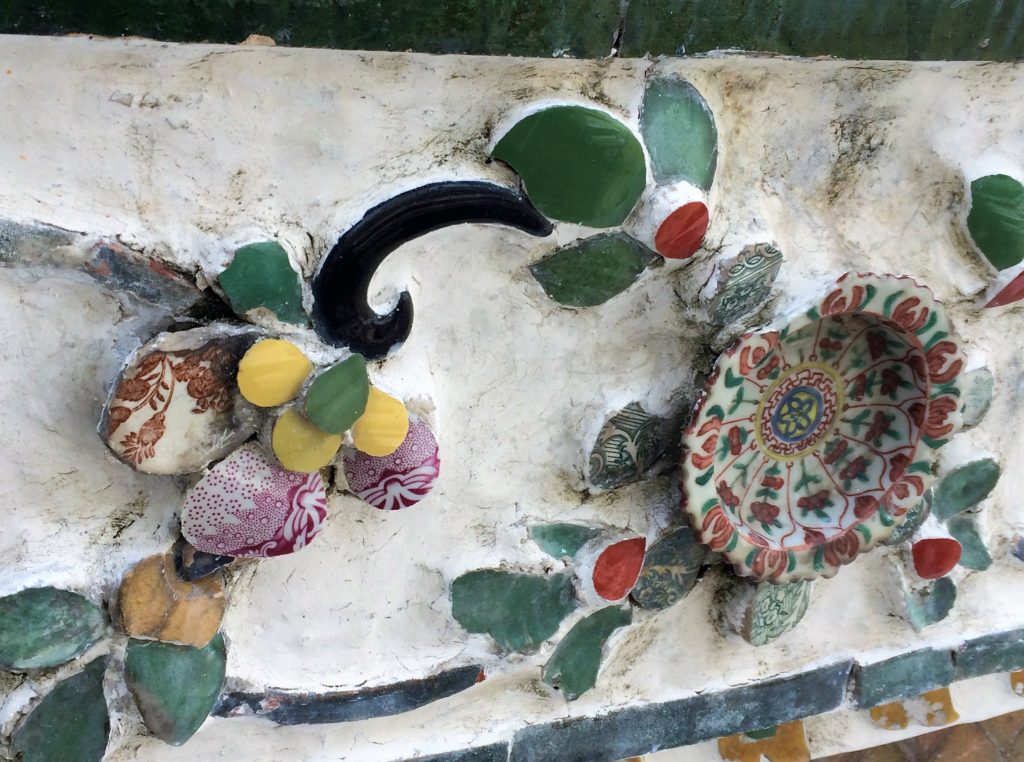 … but the result is pretty impressive.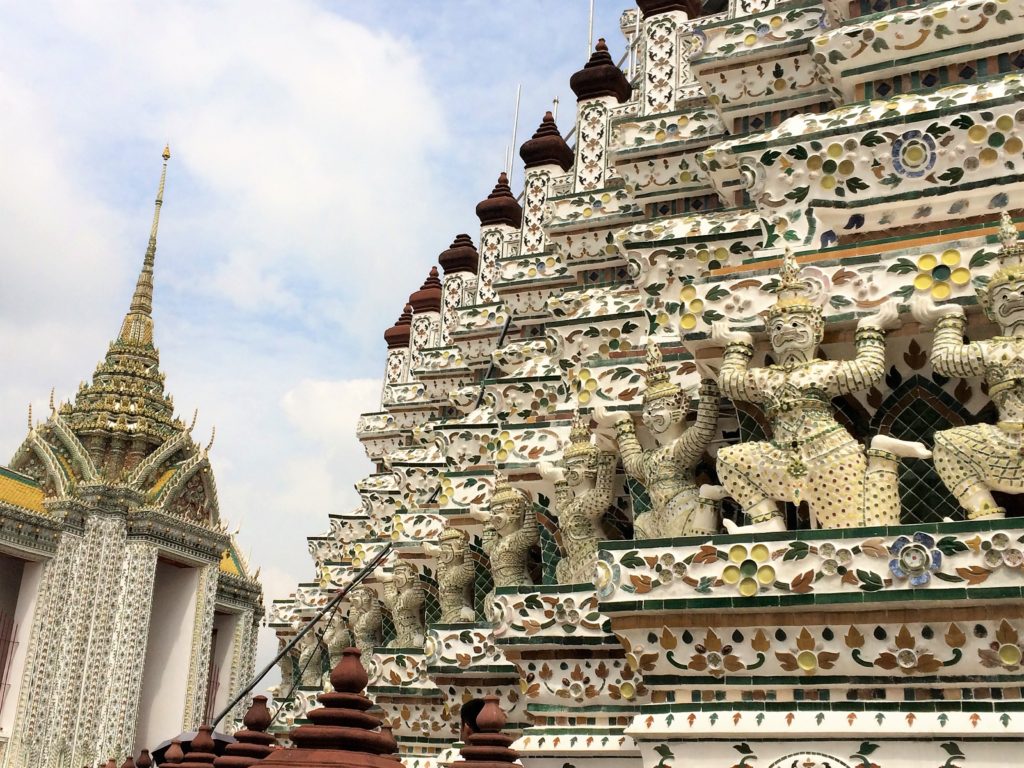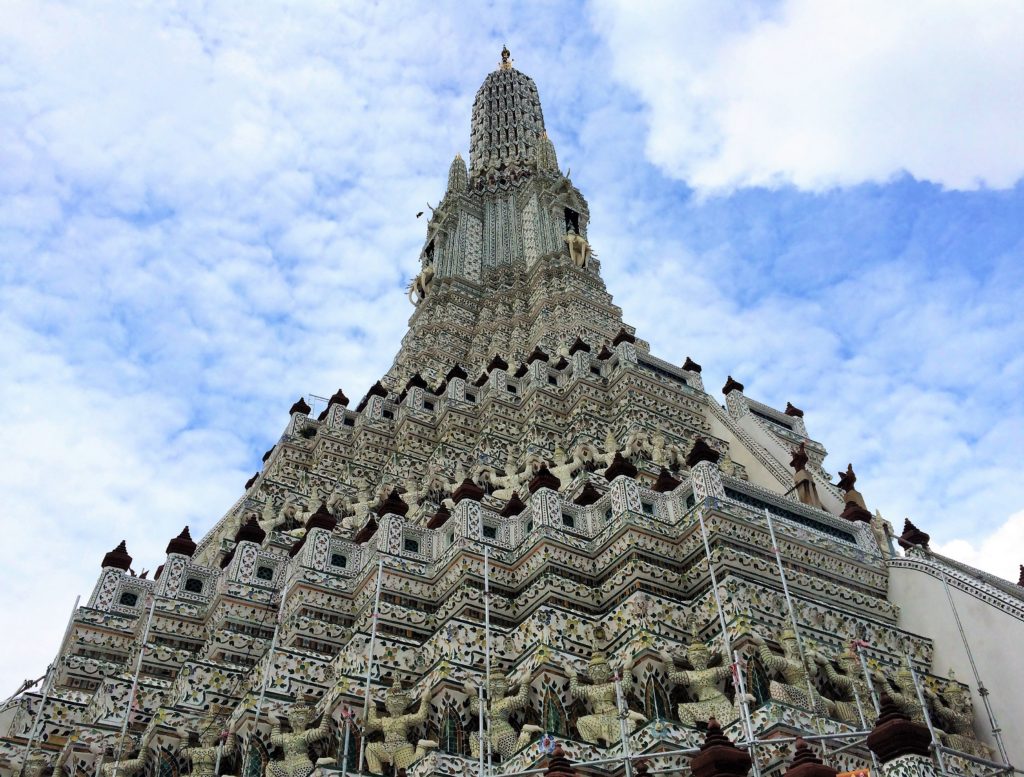 Most markets and temples here have lots of resident cats. This one was sleeping on the lap of 2 other women. They arose and placed him on the bench. He made a beeline for my lap and went immediately back to sleep.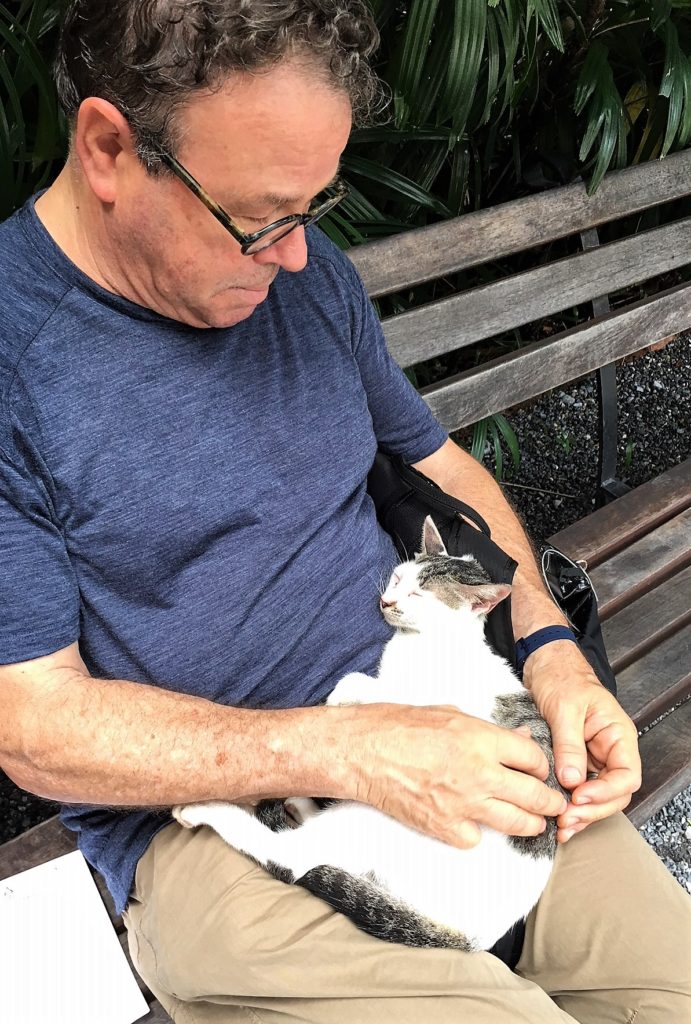 We crossed the river by ferry to Wat Pho (or Bo – Thai is pretty free and easy with transliteration). Marvelled at the reclining Buddha, 30-odd meters long.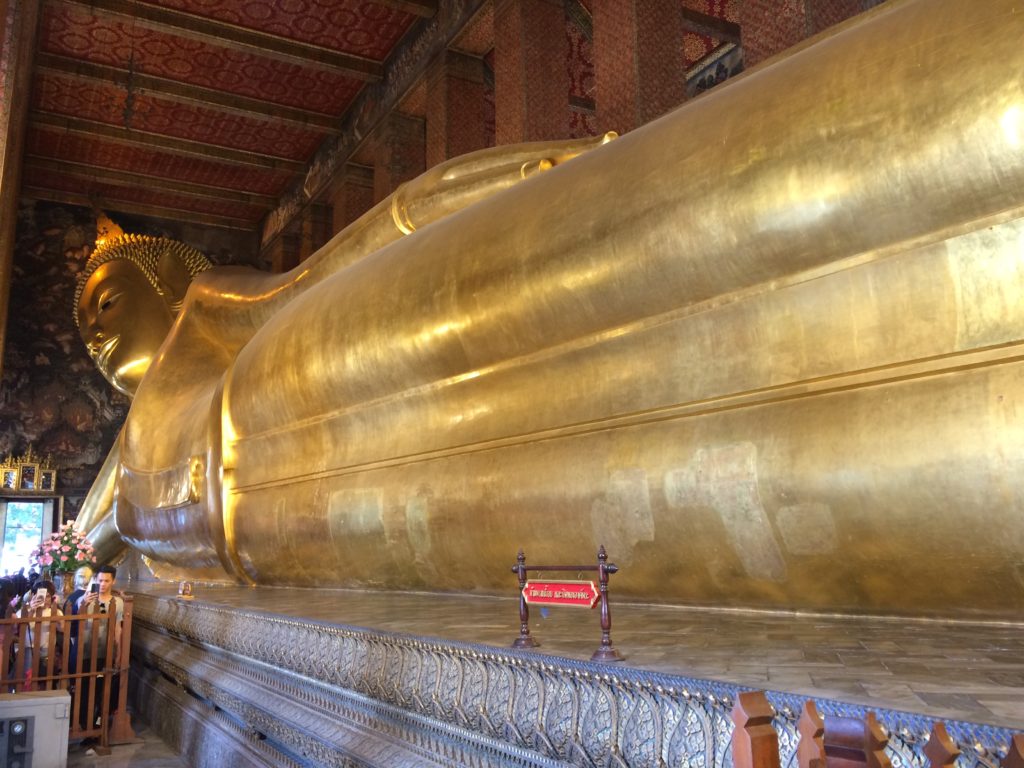 Maria went for a Thai message in one of the premier massage schools in the country, which we discovered was located here. (Thank you, Google.)
More strolling though the grounds.