This place has been through many changes since being immortalized in Rudyard Kipling's poem.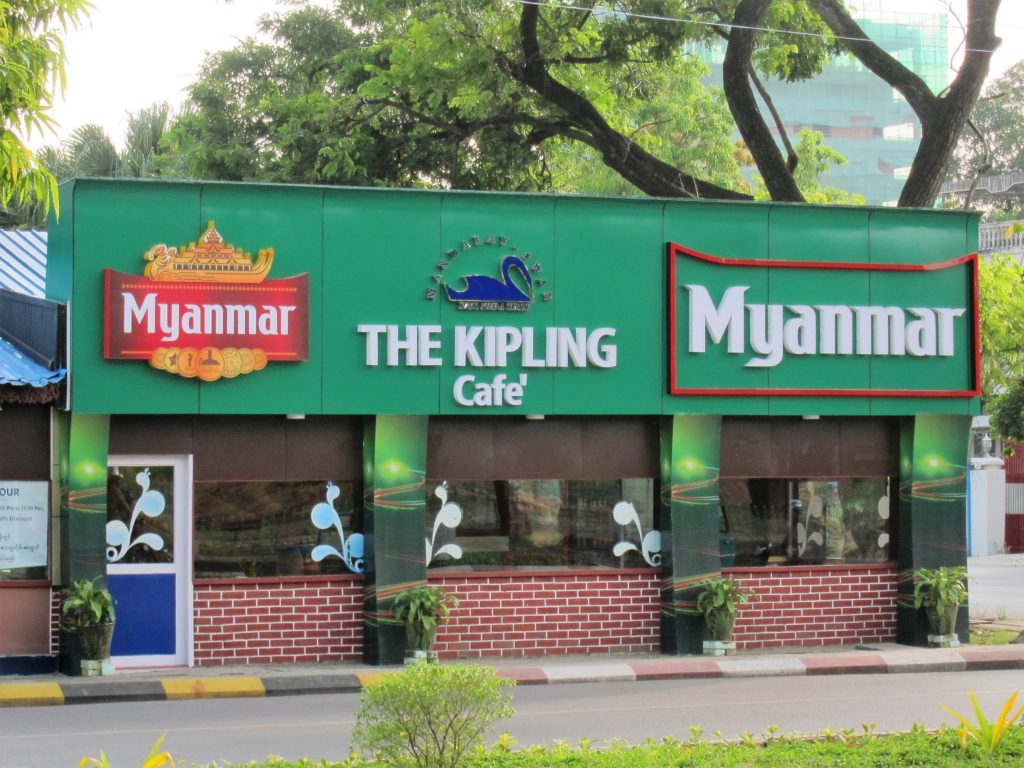 Walked to the Royal Palace – a long, long walk – which is surrounded by an enormous walled-in area.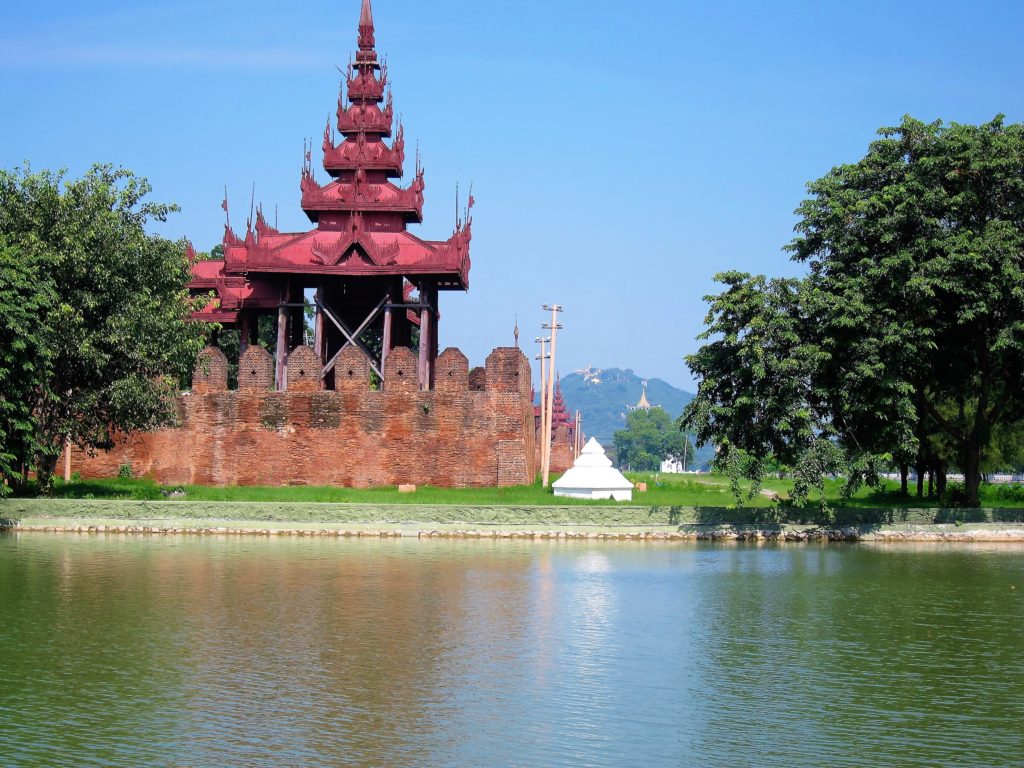 The entire area is now some sort of military base. Foreigners must register – with a machine gun-toting guard – before entering, and then only in a straight line to the Royal Palace, everywhere else signposted as  a 'Restricted Area'.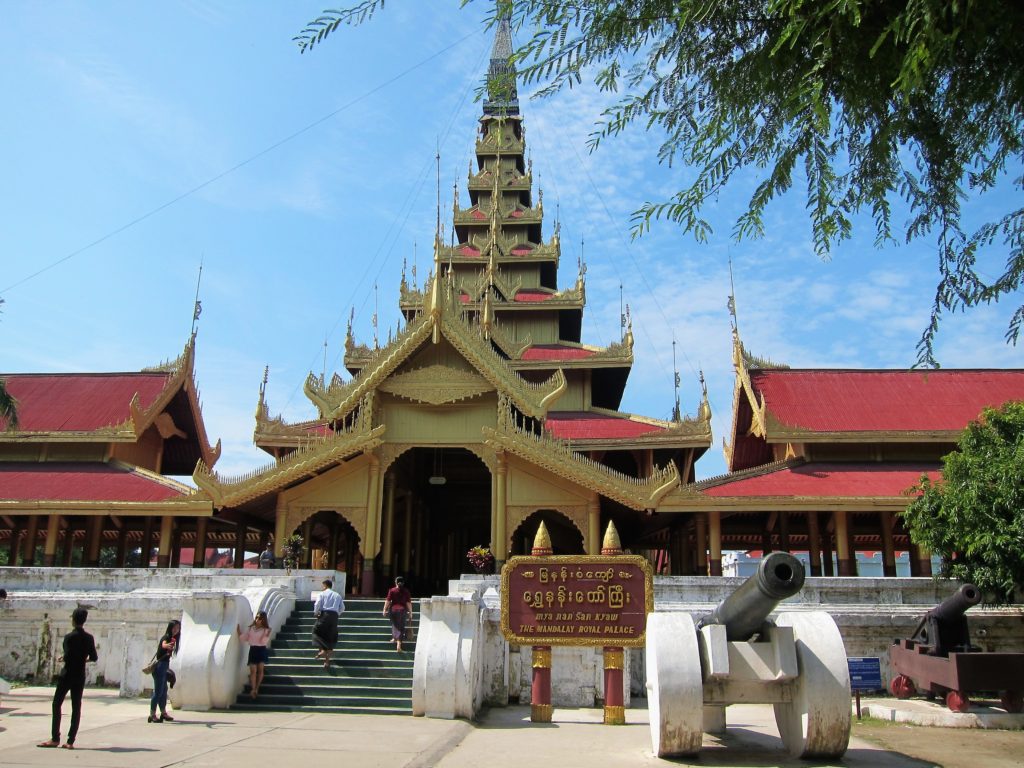 It has a sort of inauthentic appearance.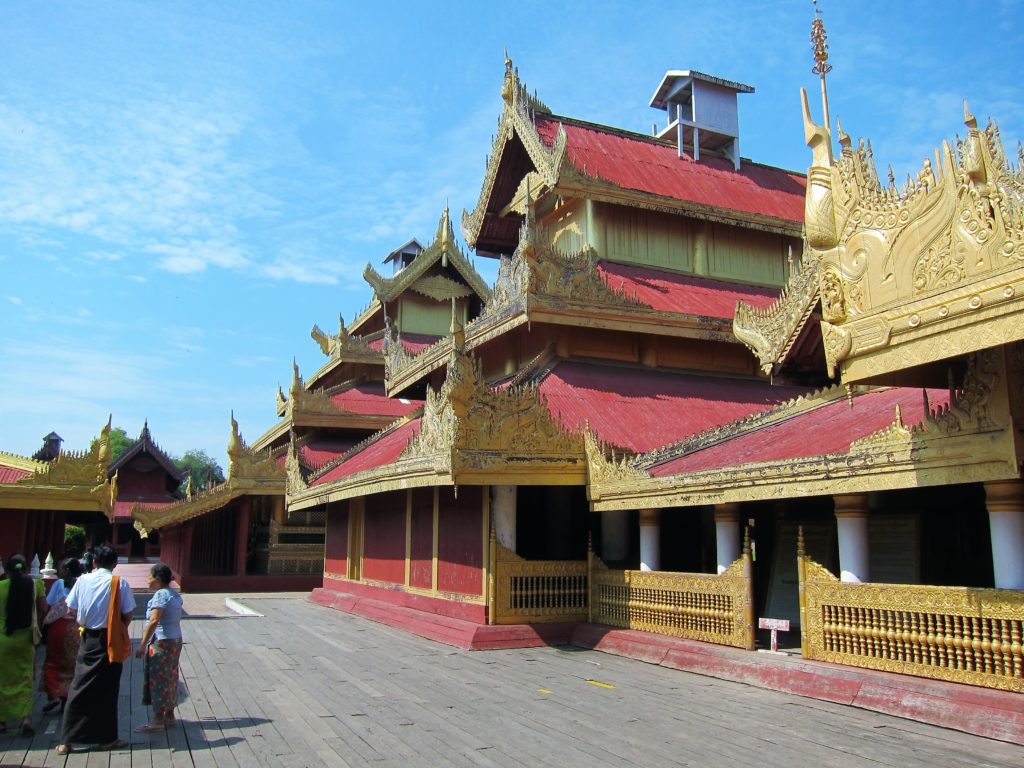 …turns out that during the Japanese occupation in WWII, the Japanese were using these grounds as a supply depot – which the Allies levelled in bombing raids. So the 'Royal Palace' is a replica that was built in the 90's. I thank Wikipedia for that bit of information.
Next day, was wise enough to rent a bicycle. Traffic at first is really chaotic, but you soon adapt to local conditions.
Came across a gold-beating shop, where they produce gold foil to adorn temples.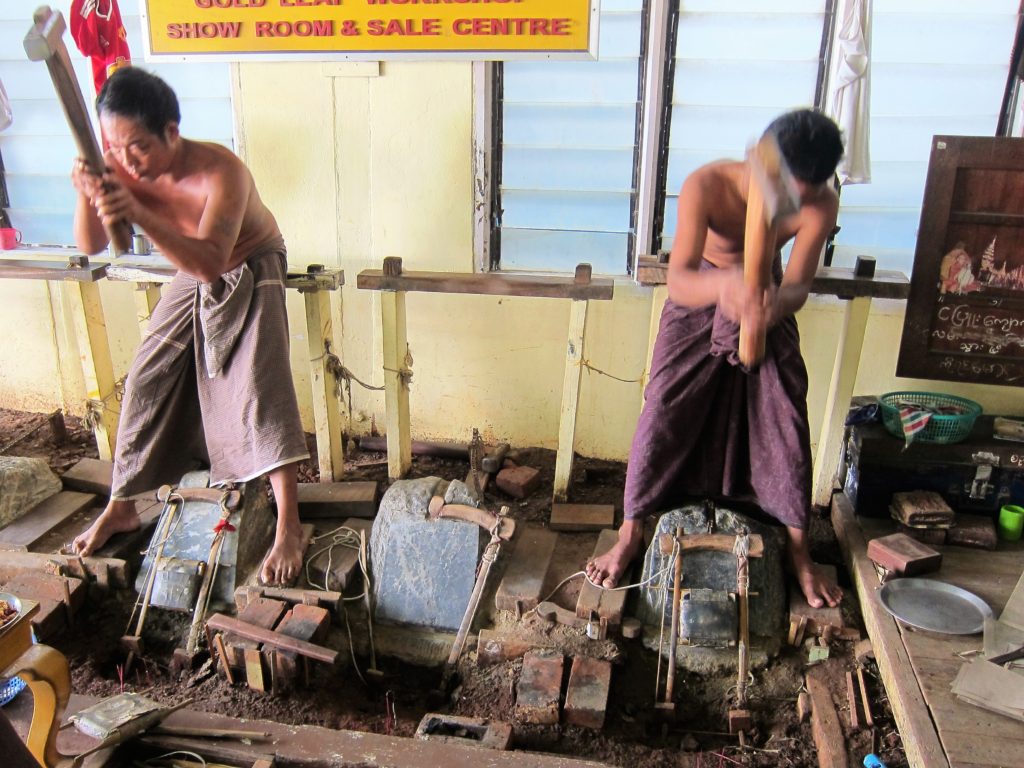 …where we saw the same German tour group that was on our boat from Pagan! Small world.
On to Mandalay Hill, with its giant lions at the bottom of the stairway.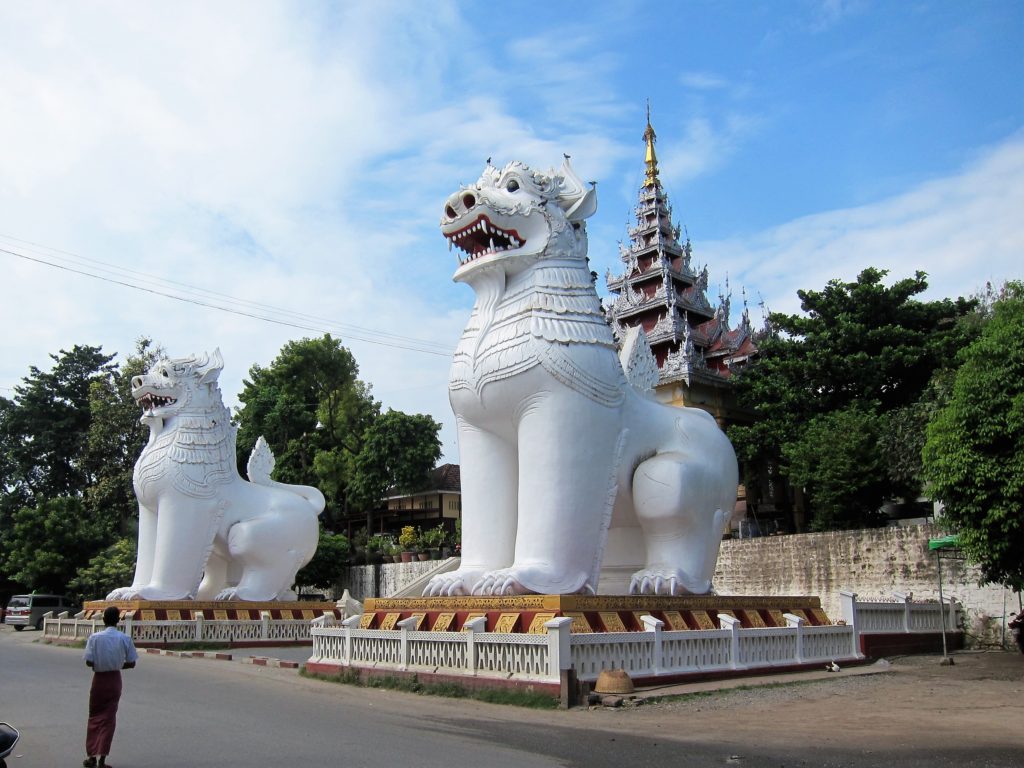 Mandalay Hill, with its trash-strewn hillside and permanent squatter settlement –  is less than impressive, compared to some of the places we've been lately, but you get a view of Mandalay  and a fresh breeze.