Vang Vieng is famous for two things: caves and tubing.
In truth, Vang Vieng is infamous for the number of dumb visitors dying from broken necks and drug overdoses, but has cleaned itself up in recent years.
We manage to do a bit of both (caving and tubing, not neck-breaking and overdosing.) Our first day after arriving from Phonsavan, we rent bicycles and cross the toll bridge to the other side of the river.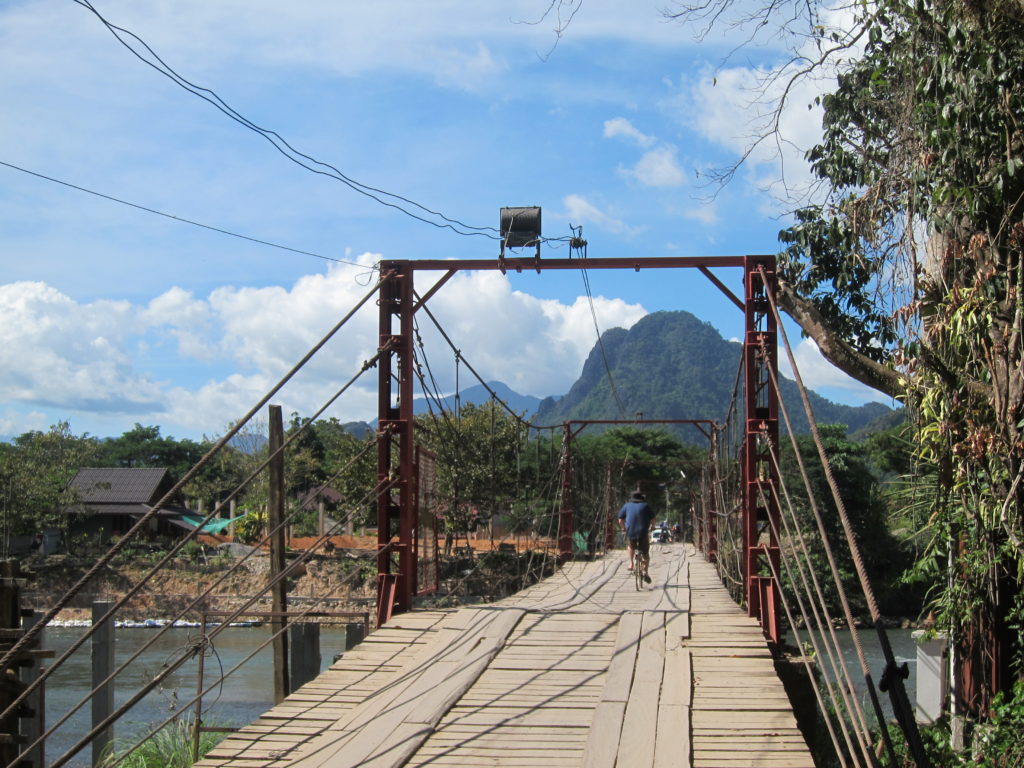 The town itself is no great shakes, but the surrounding landscape is awesome.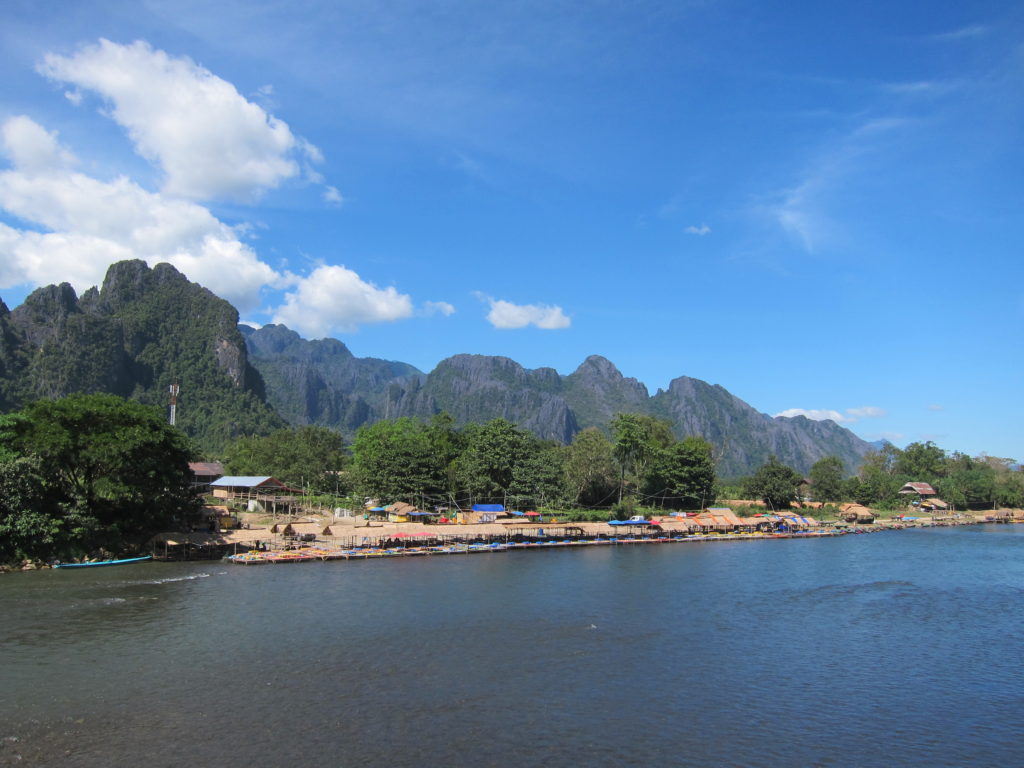 We ride the picturesque road between ranges of karst mountains.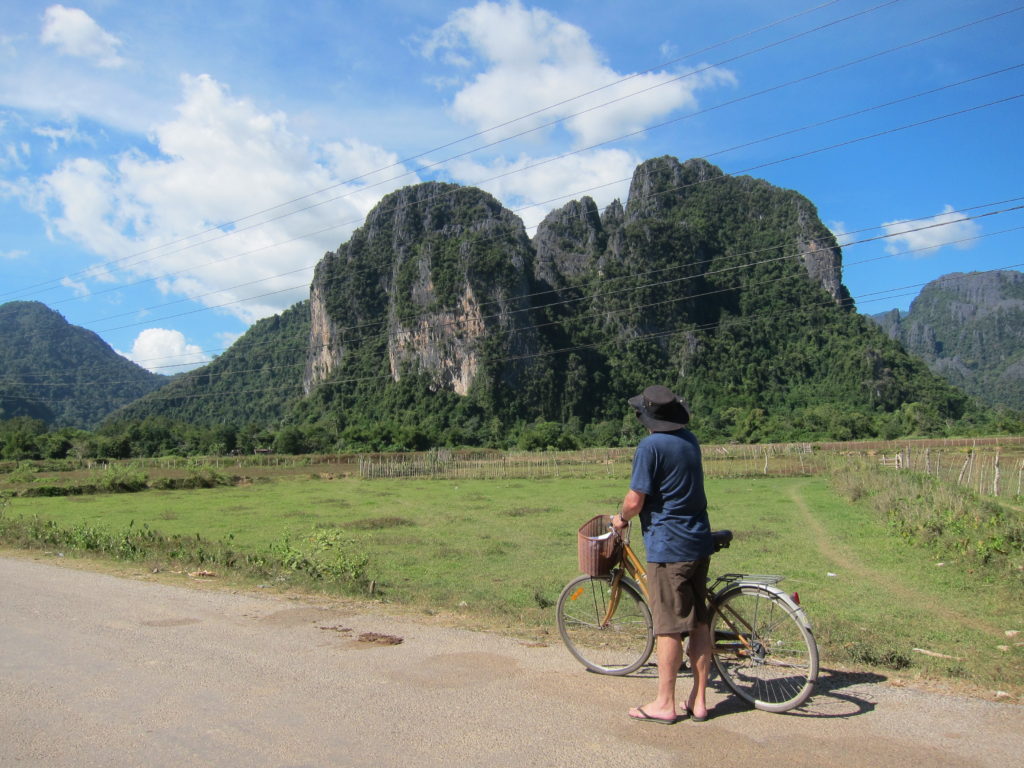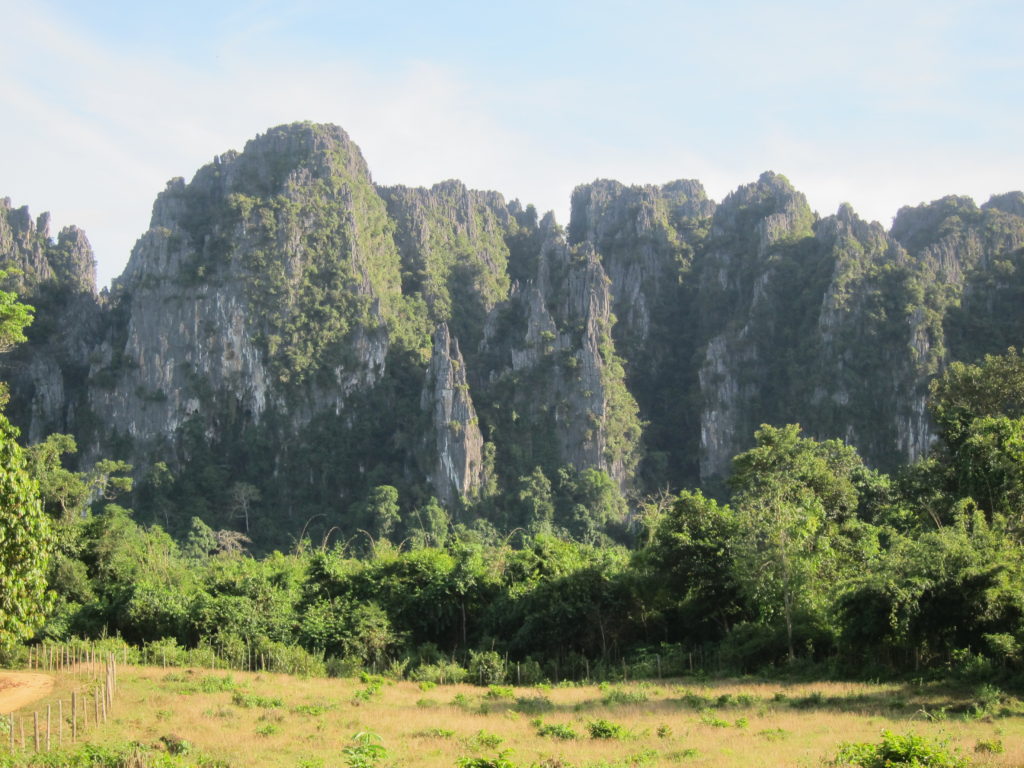 Our first cave. We walk for what feels like kilometres down a dry riverbed and through a jungle path to reach it.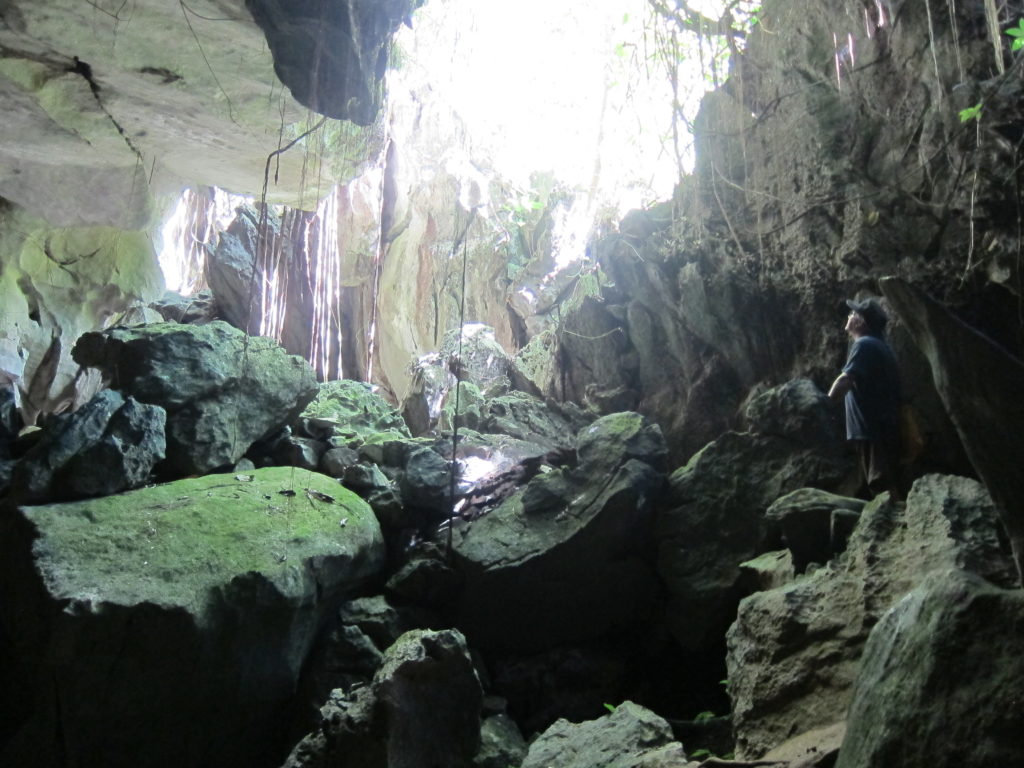 We cycle to the 'Blue Lagoon', but it's a bit too overrun for our tastes. On the way back we head for the Pha Kham watercave, crossing rice paddies and rickety bamboo bridges..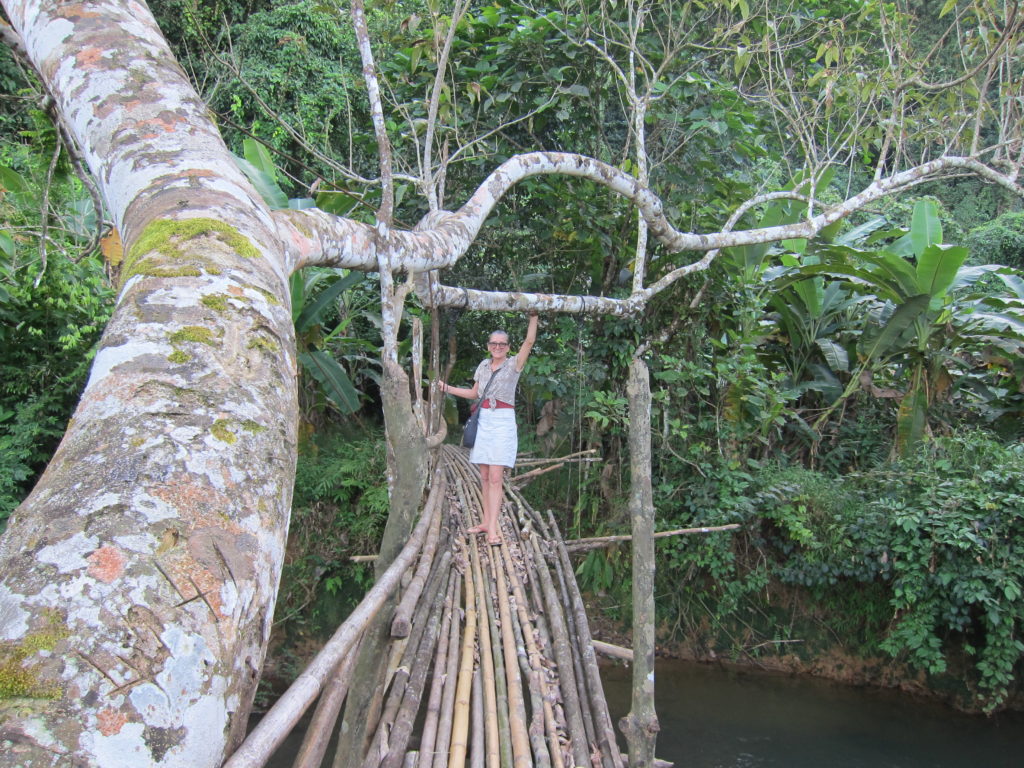 This is more like it. A subterranean pool with nobody around.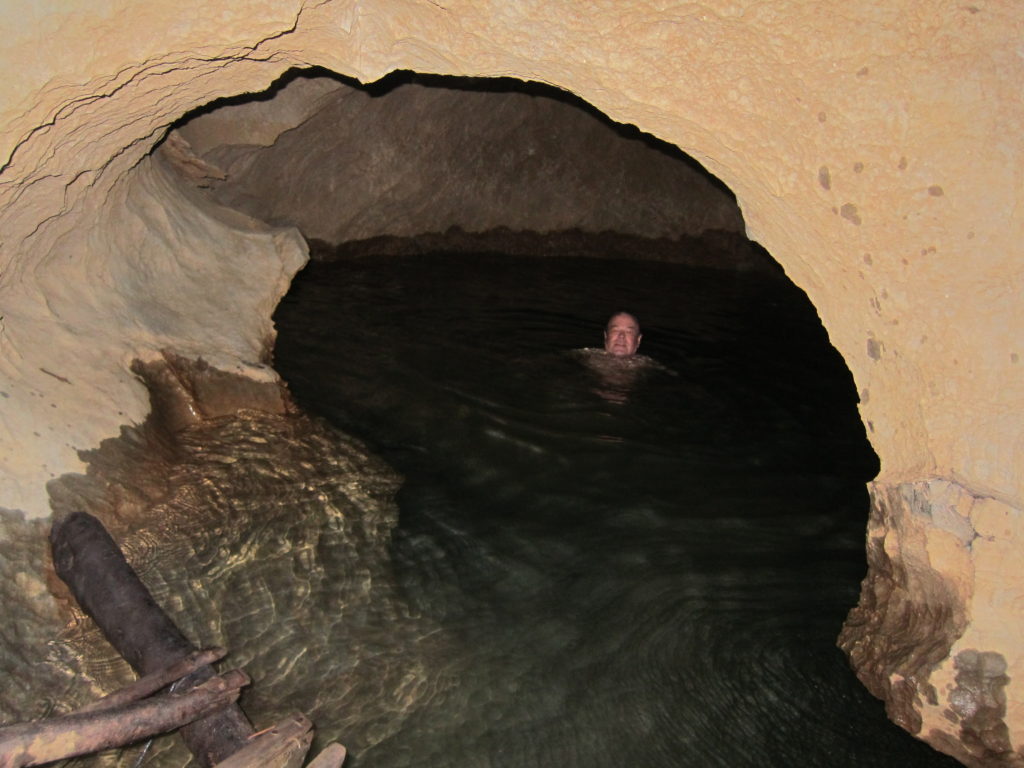 We emerge from the cave.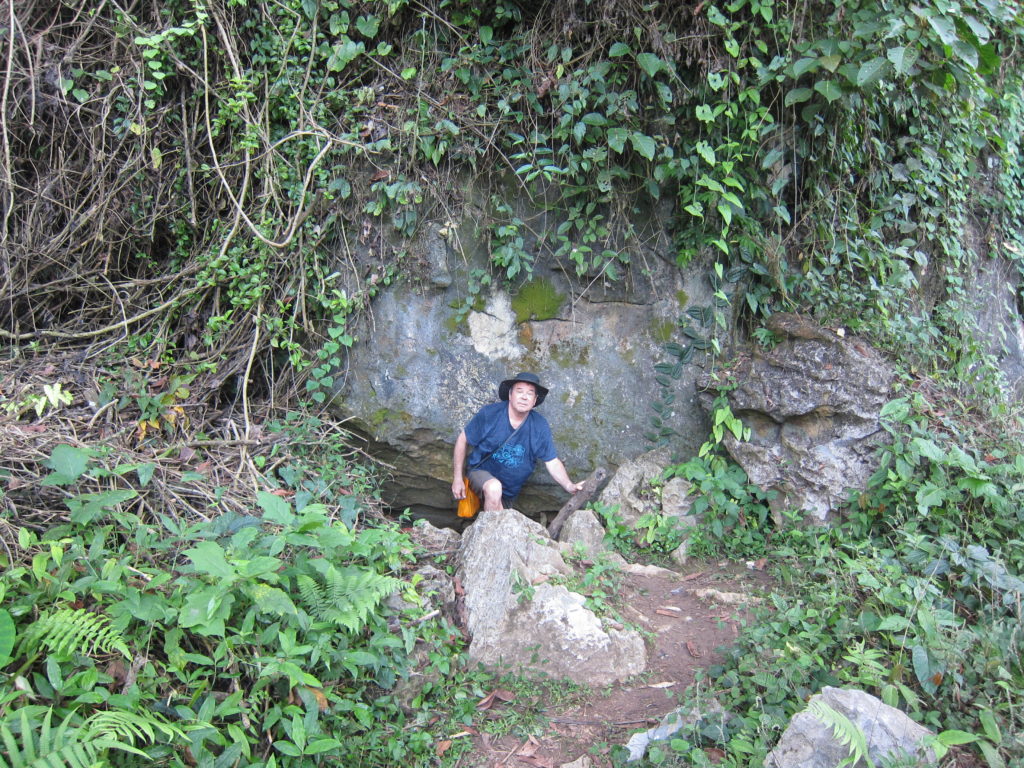 Walking back to the bicycles, the late afternoon sun lights up the mountains beautifully.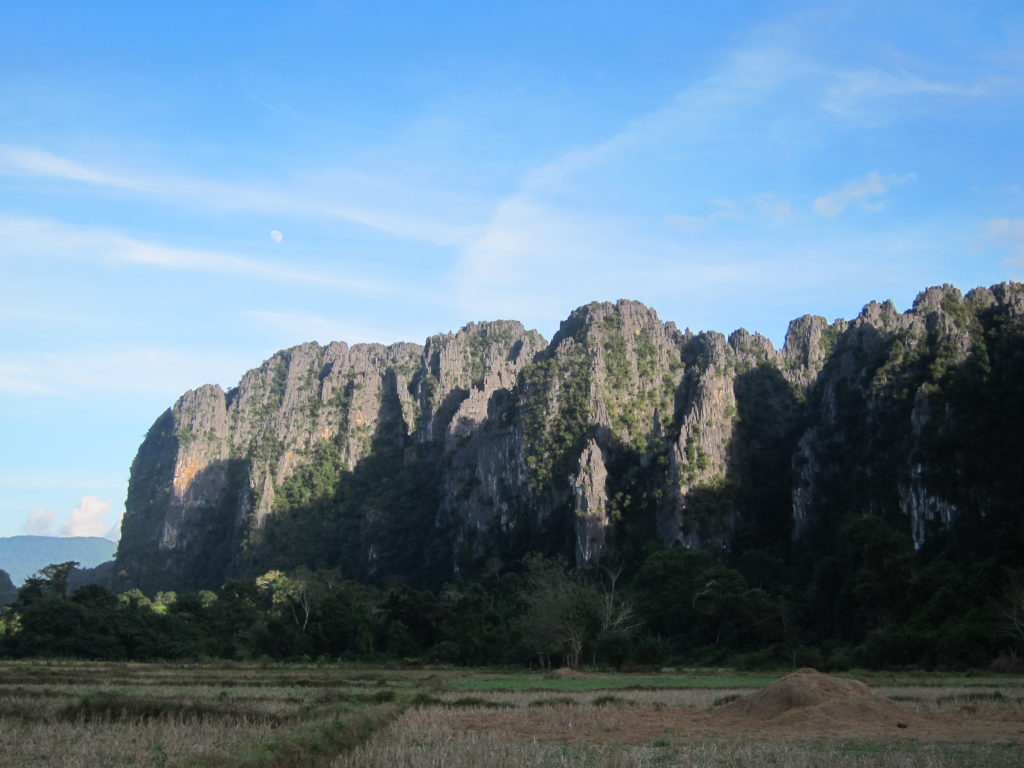 Next day, we go tubing. This means floating down the Nam Song on an old truck tire tube. There are riverside bars where you can stop and buy overpriced drinks while being subjected to bad techno music played at atom-blast levels, if that's your thing.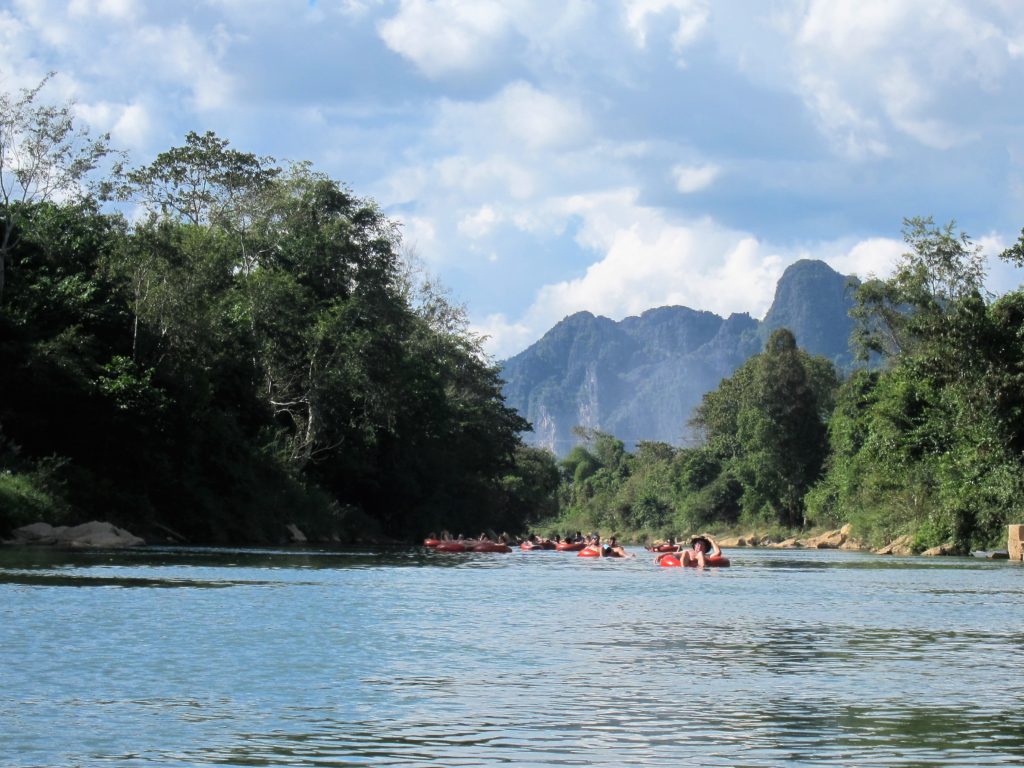 Skipping the bars, it's nice drifting down a river for a few hours. There's a Huckleberry Finn sense of leisure about being afloat and free to think about Life, the Universe, and Everything.
At the last stop, Maria had to negotiate a ride back to town for us, as the standard operating procedure is to keep people here to consume unhealthy amounts of booze for 3 hours.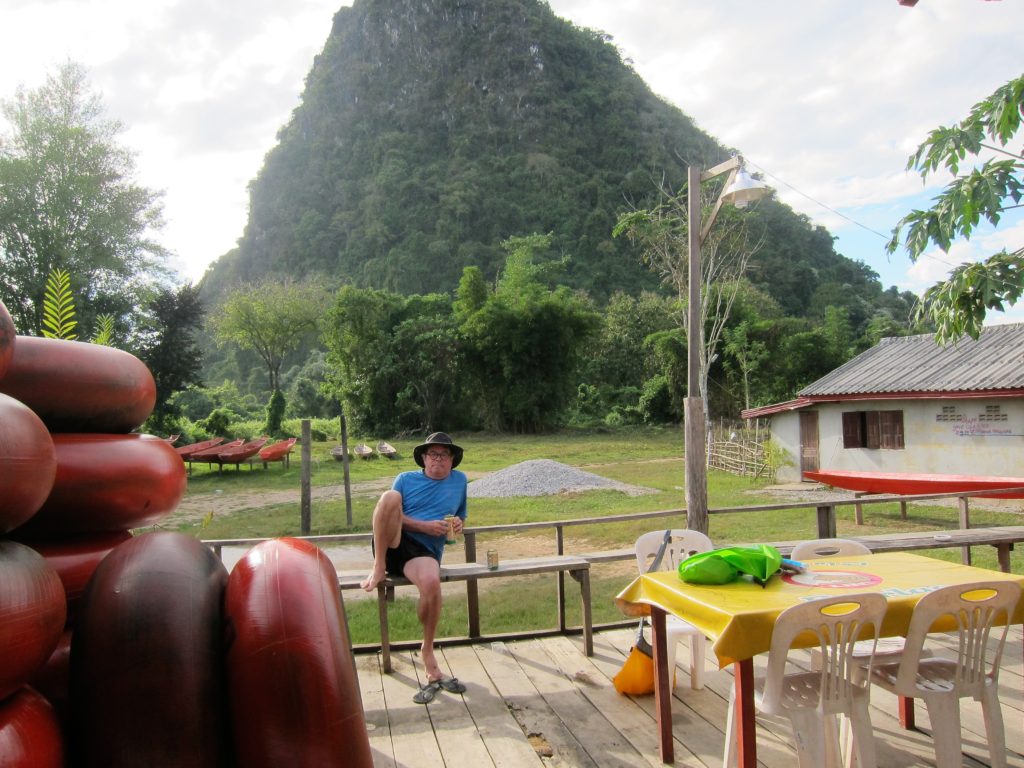 Sight or Insight of the Day – Vang Vieng
Interestingly, right down the spine of the town is a long open space that now acts as a bus terminal and marketplace.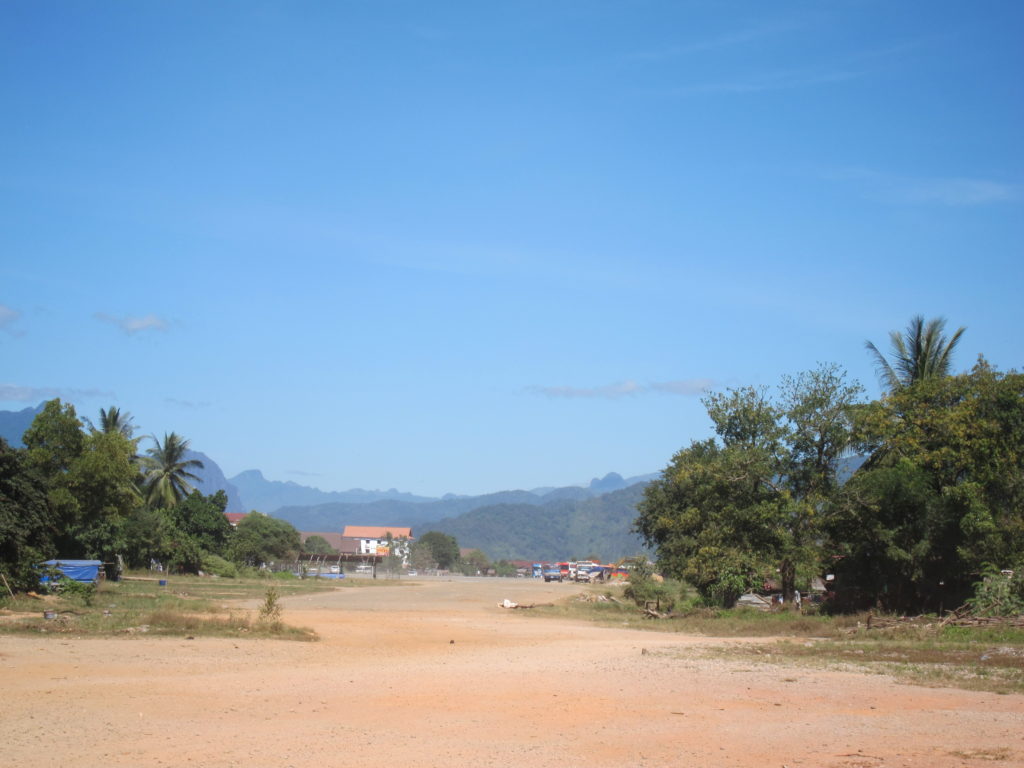 This was the former Lima Site 6 (number uncertain – it was secret, after all), one of the many sites throughout Laos used for covert operations. I admit to a fascination with this hush-hush slice of history. Few of these former sites are so accessible, and none of them have many remaining artifacts. I guess that's because they were 'clandestine'