We make it to the 4,000 Islands in southern Laos, after our character-building trip from Kong Lo. Our buttocks still haven't forgiven us the five hours spent bouncing around the back of a truck.
So a few days spent in sybaritic idleness is called for. On our way, we see a big snake on the road – our first in Asia. It's supposed to be good luck.
From the village of Ban Nakasang, we hire a boat to one of the islands in the Mekong.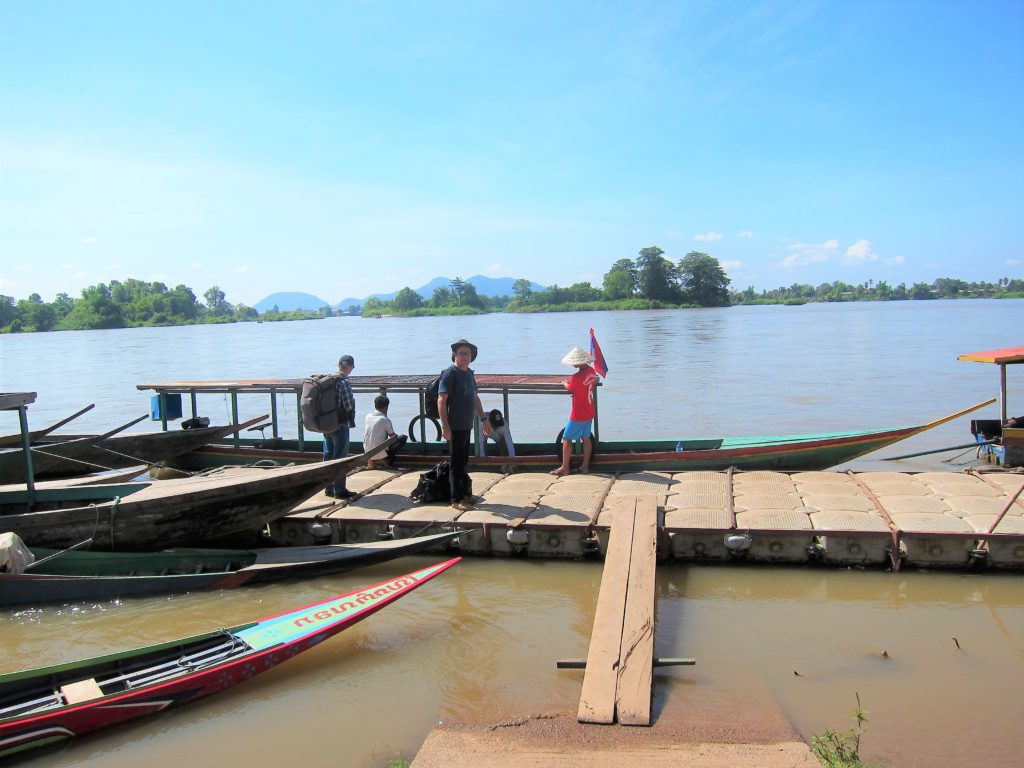 The island we have in mind is Don Khon.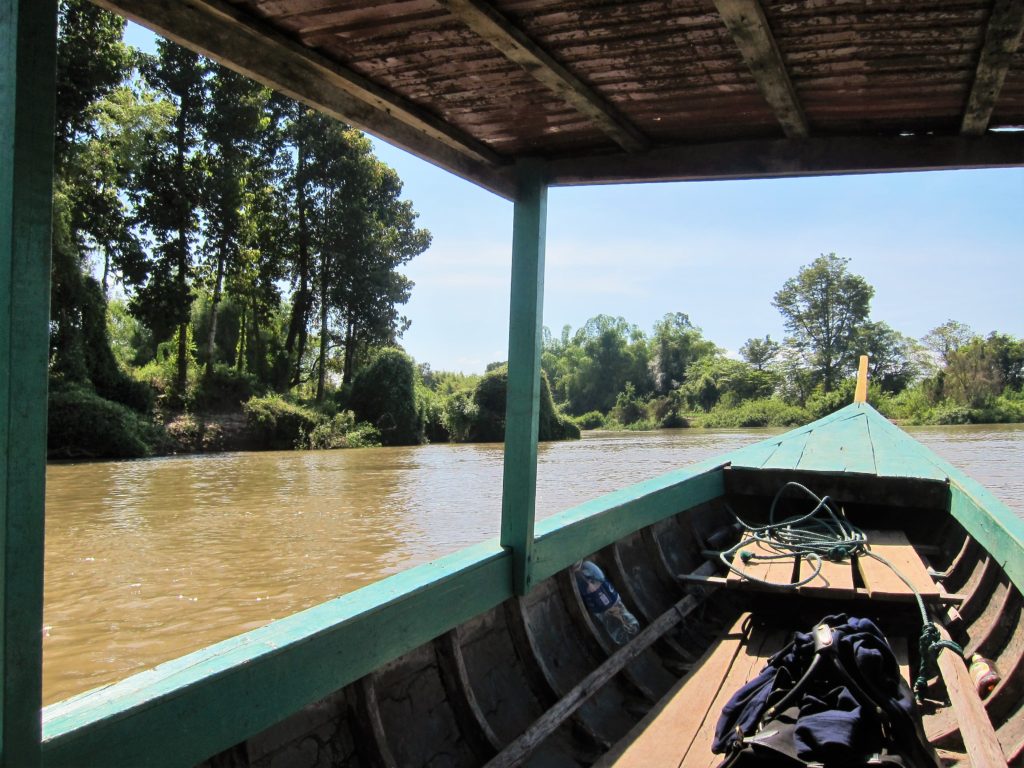 This archipelago is popular for its river view guesthouses.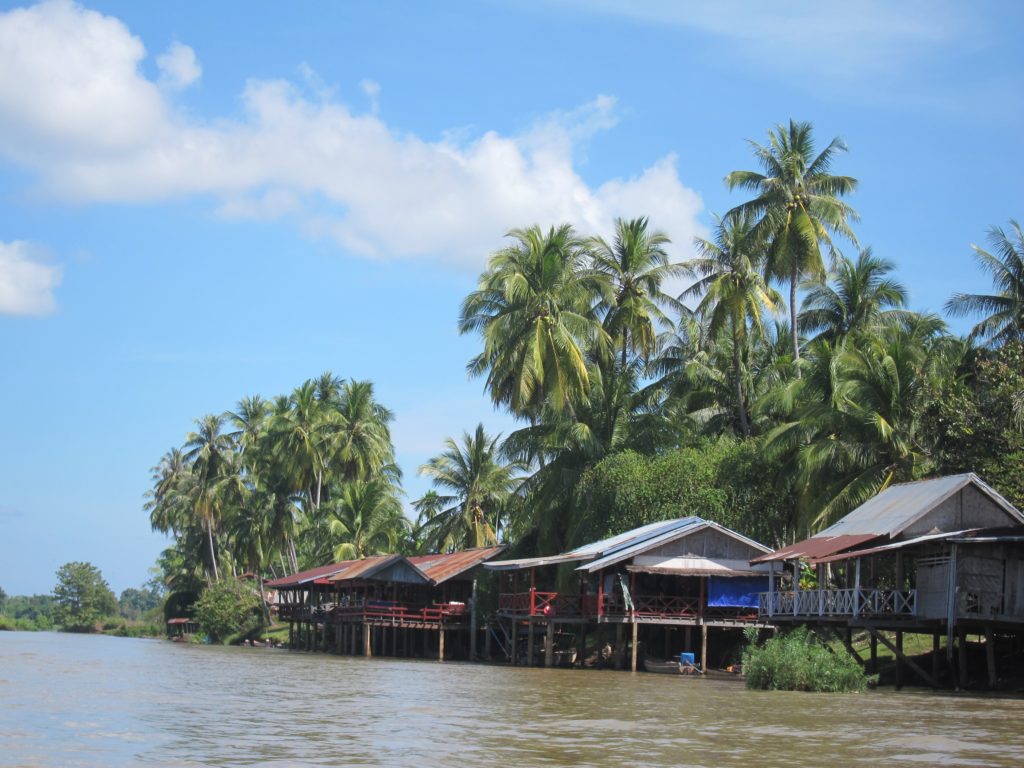 There's not much to do on these islands except relax. We rent bicycles during the day and circle the island.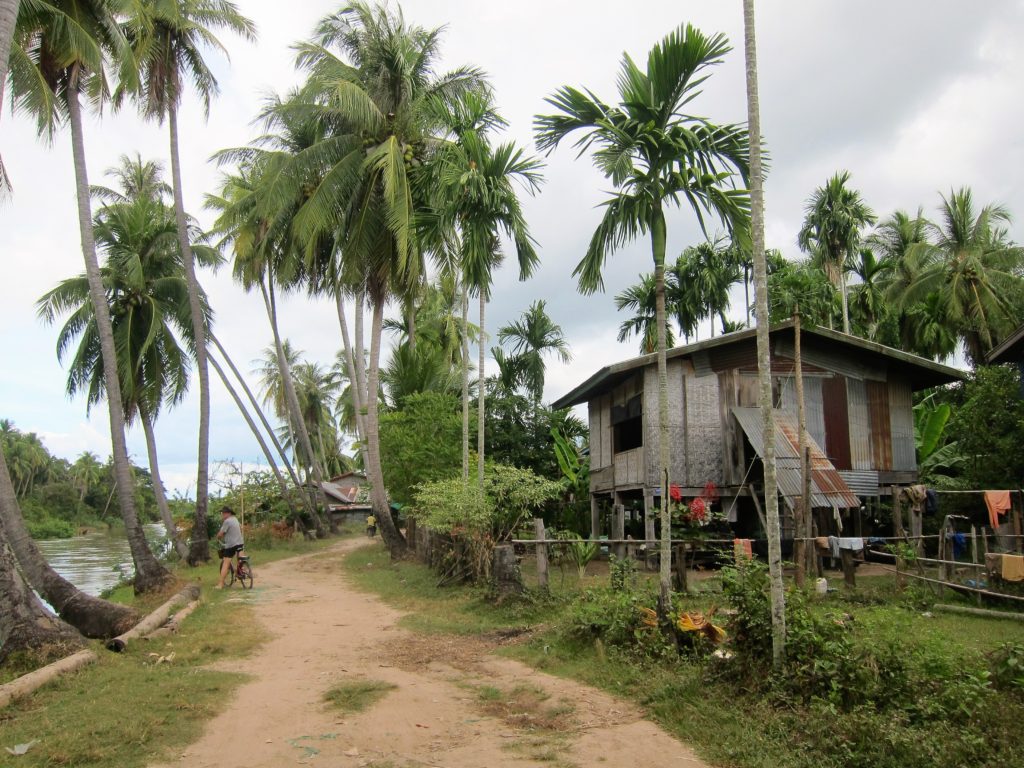 This is the neighbouring island, Don Det.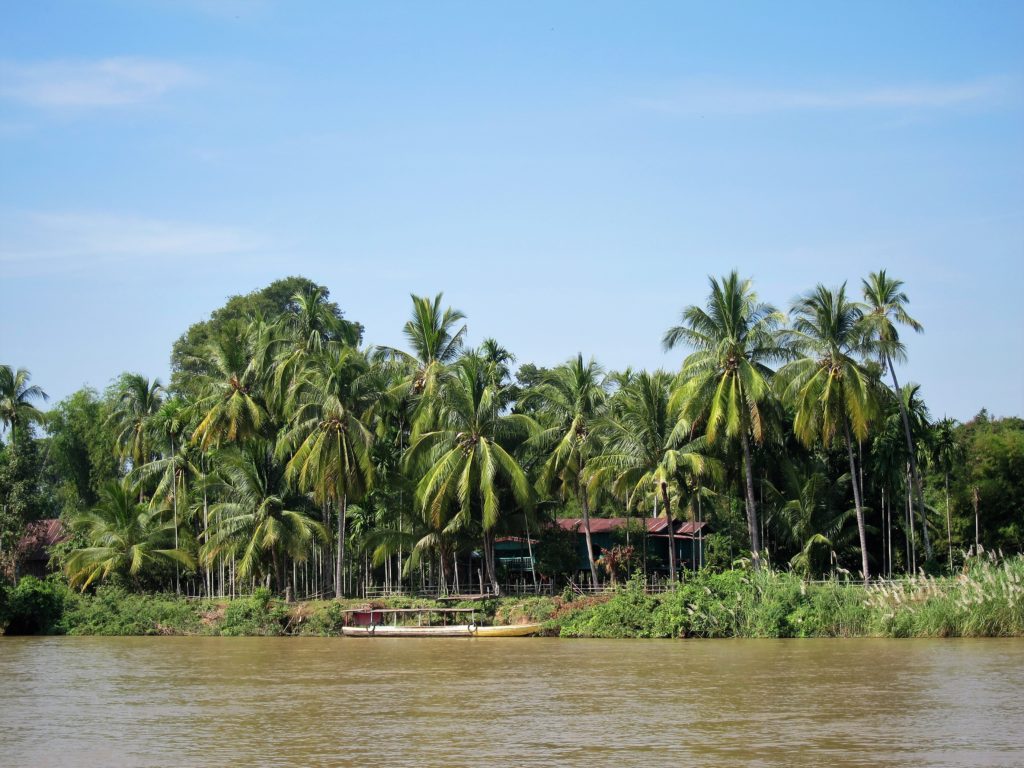 The paths are free of traffic.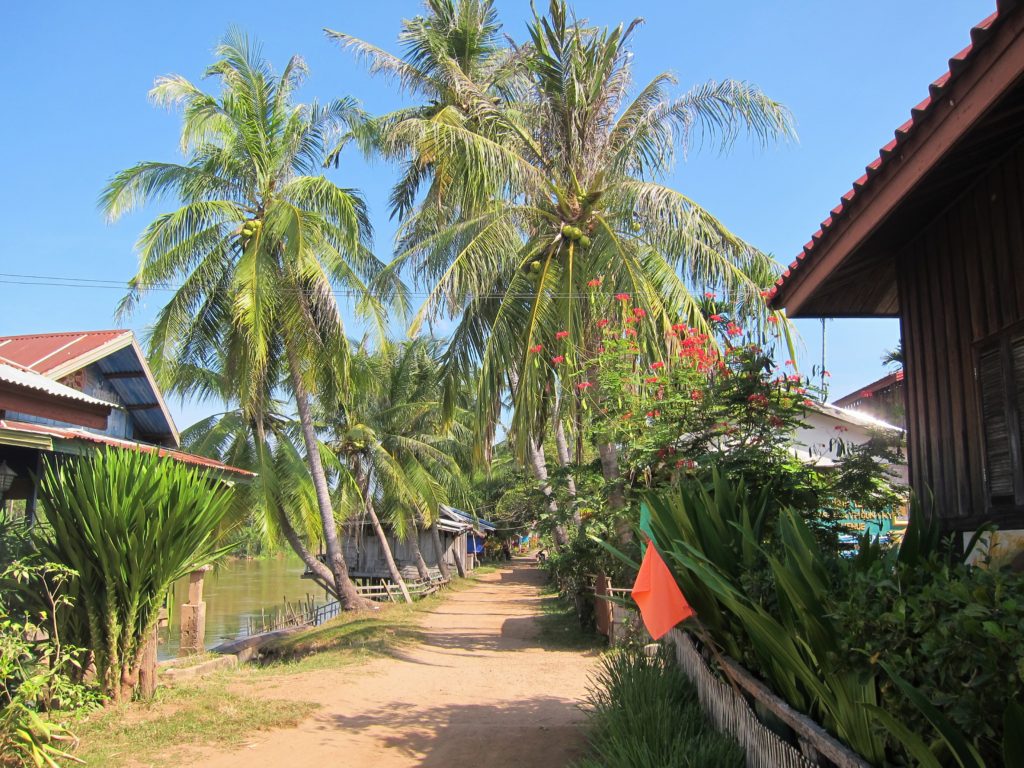 I can check 'Pet a live pig' off of my bucket list.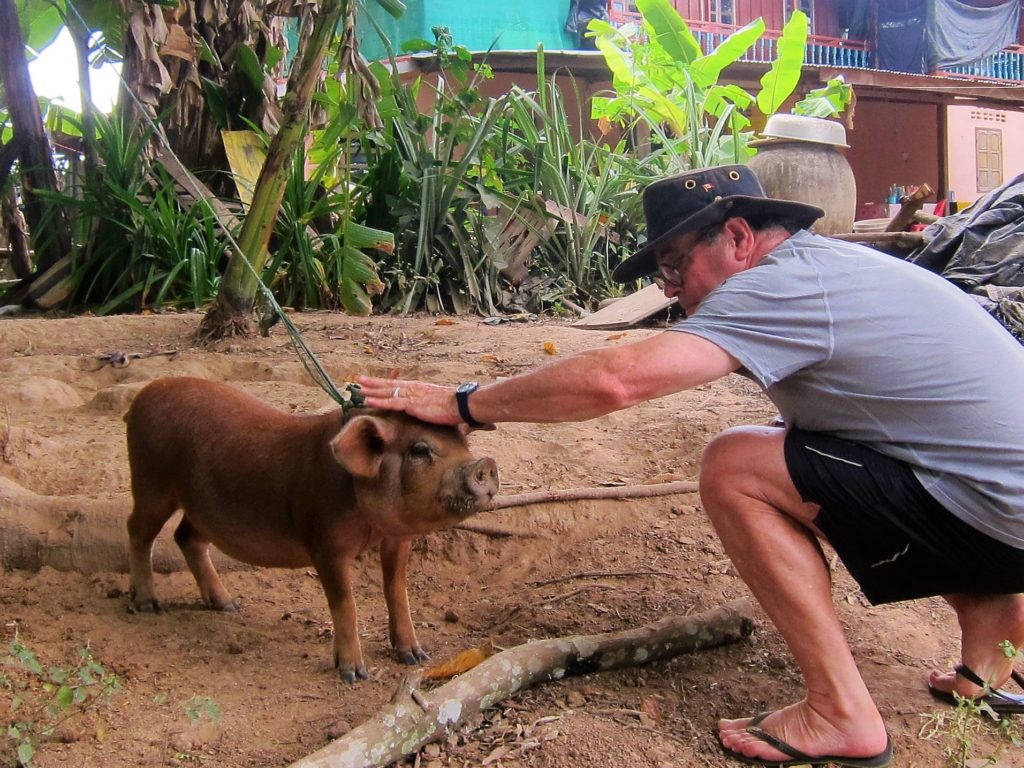 Halfway around the island.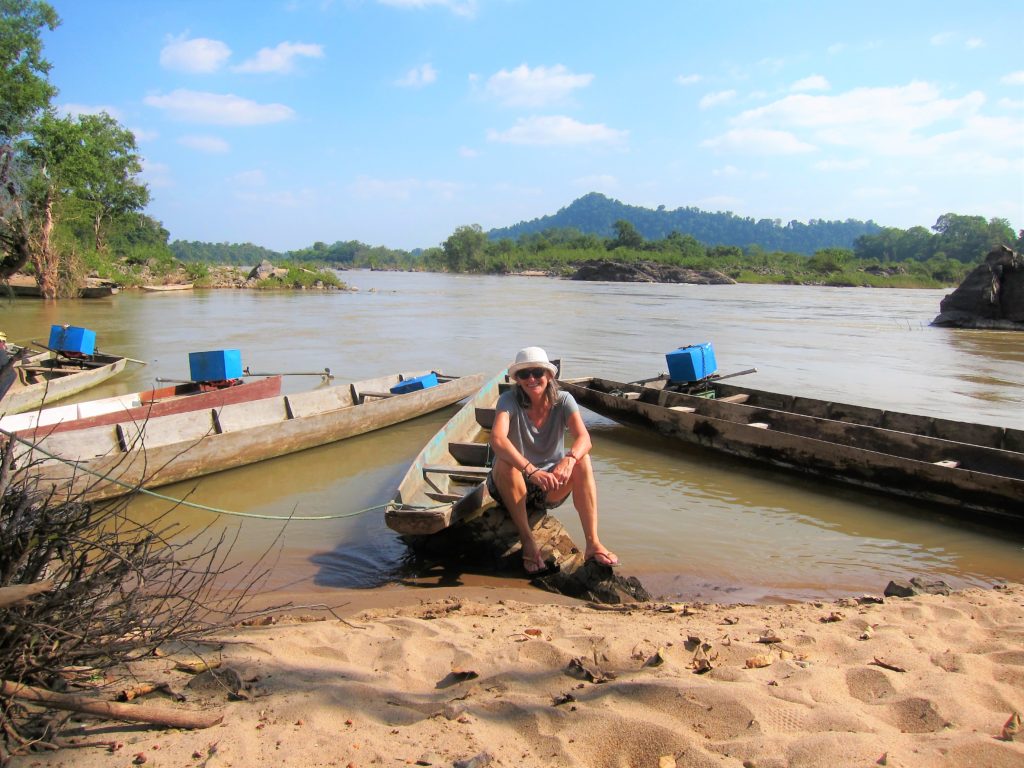 The French built a railway here to carry gunboats past the Mekong rapids in order to further their insatiable greed for imperialist expansion Mission Civilisatrice.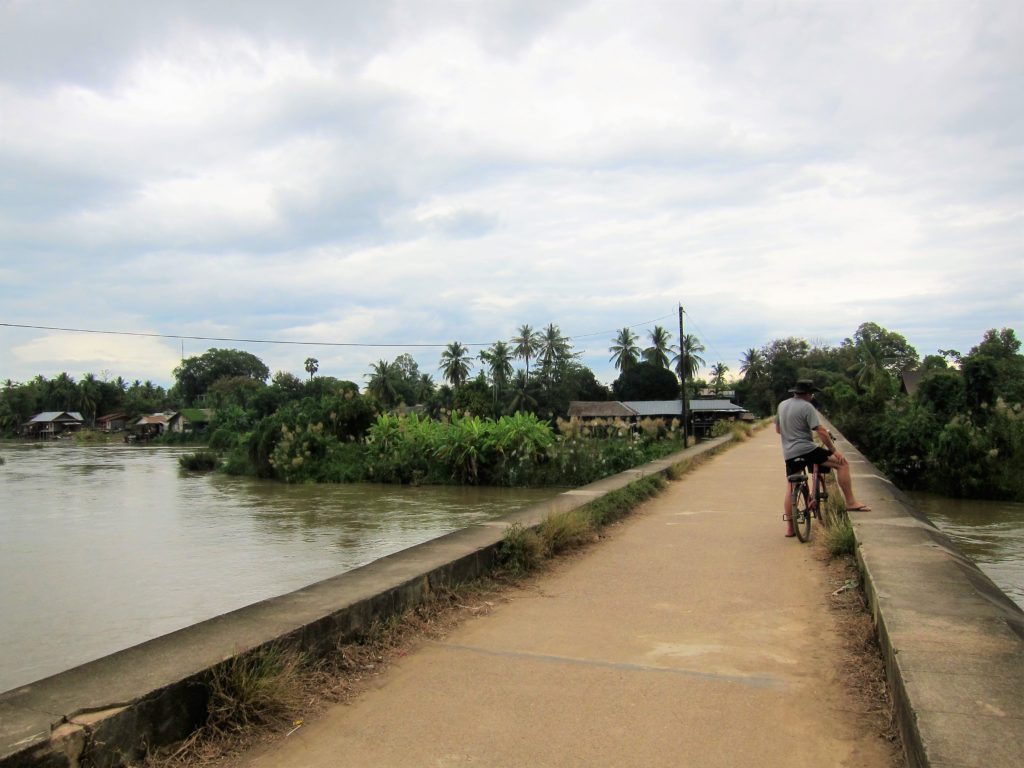 We look forward to getting back to our veranda.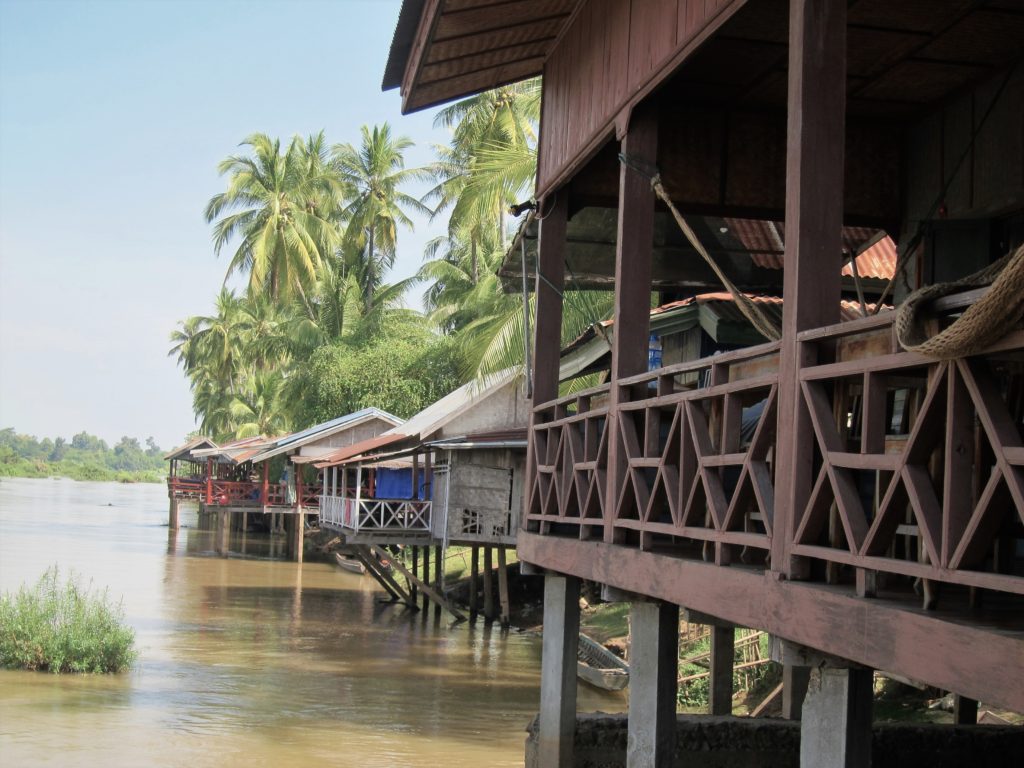 At the end of the day, we relax and watch the sun go down.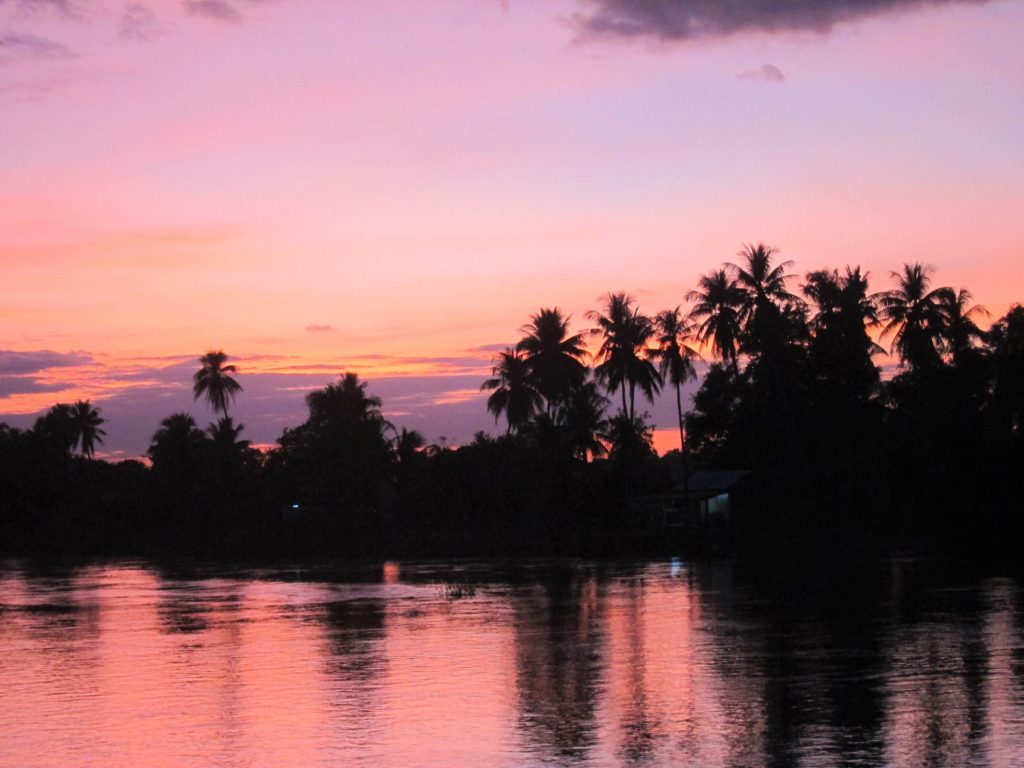 Sight or Insight of the Day – 4,000 Islands.
Yuletide is rapidly approaching. There are reminders, even here, of the holiday season.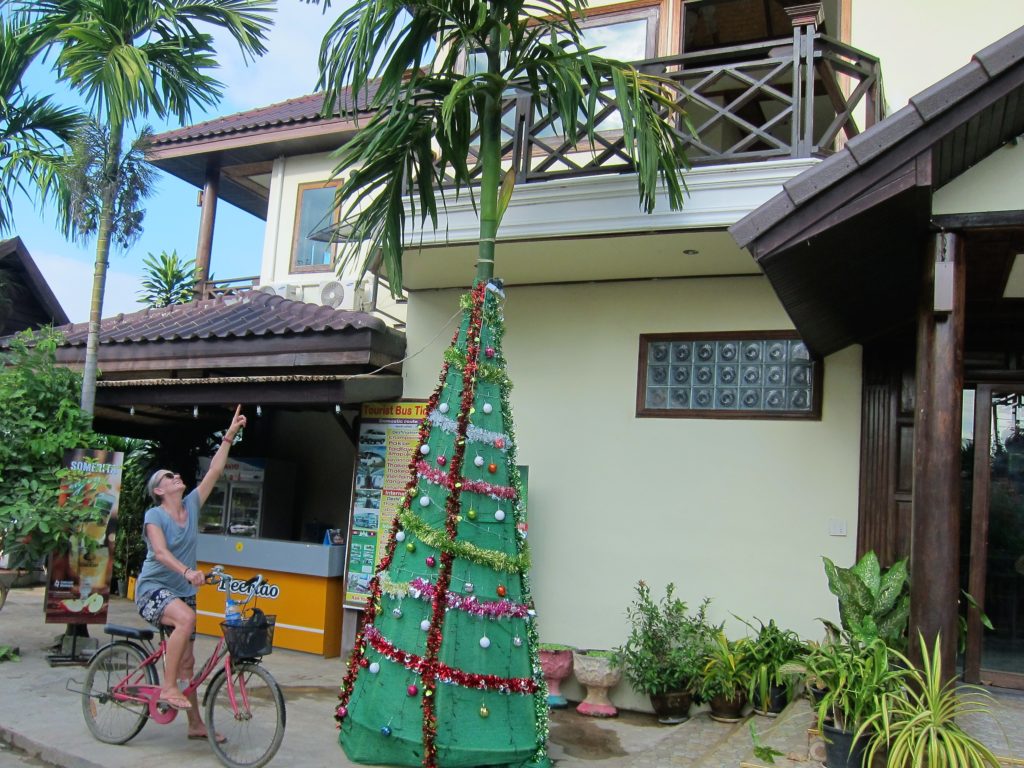 'Christmas Eve will find me
Where the love light gleams
I'll be home for Christmas
If only in my dreams'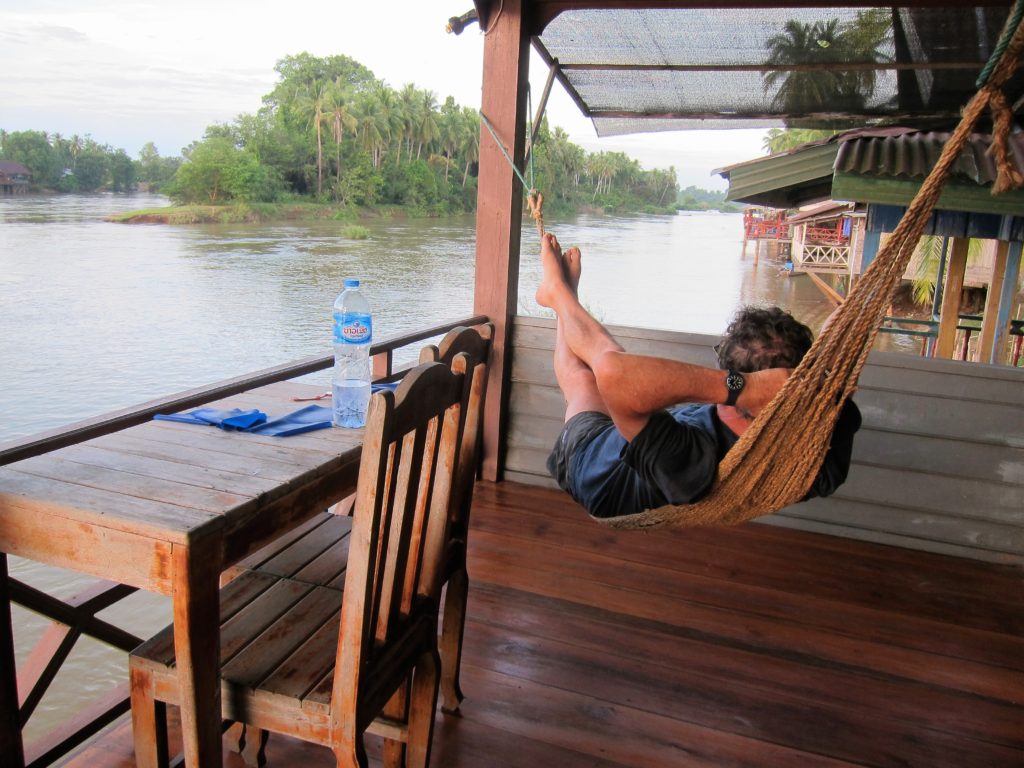 Happy holidays, everyone.