From Otres Beach, we travel to the nearby island of Koh Rong Samloem.
This is Oreo, a cat we befriended in our guest house.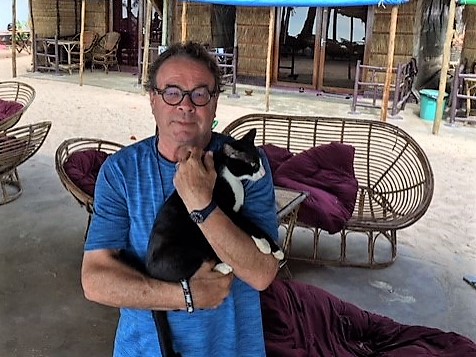 For Christmas dinner, we have grilled barracuda. We're joined by Kim, a pleasant Scotswoman we met on the way here from Phnom Penh. She and her husband have been running marathons in the Himalayas, or something equally extreme. She also loves cycling in mountainous Northern Laos – the same area we traveled by bus, where I thought 'Thank GOD we're not cycling up these mountains!'. Very sporty, in other words.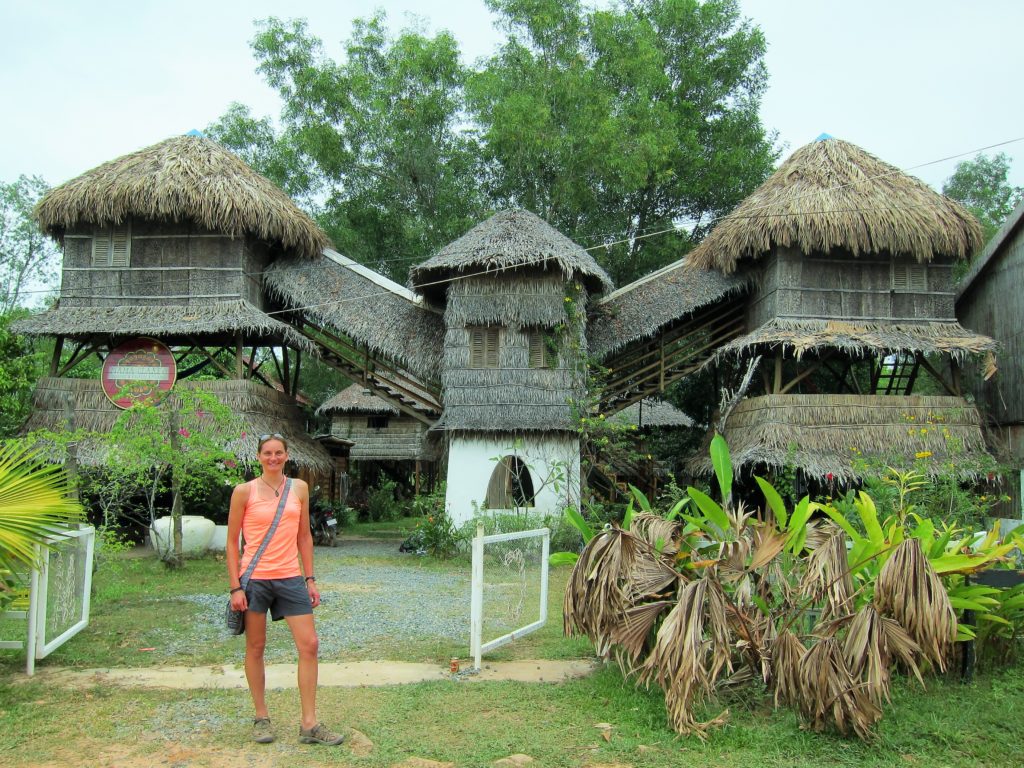 By the time Christmas has come and gone, we think of staying elsewhere. The nonstop music at Otres Beach is getting on our nerves.
Our friends Ulf and Susane went to the island of Koh Rong Samloem.  This involves taking a speedboat – a powerful catamaran – from Sihanoukville.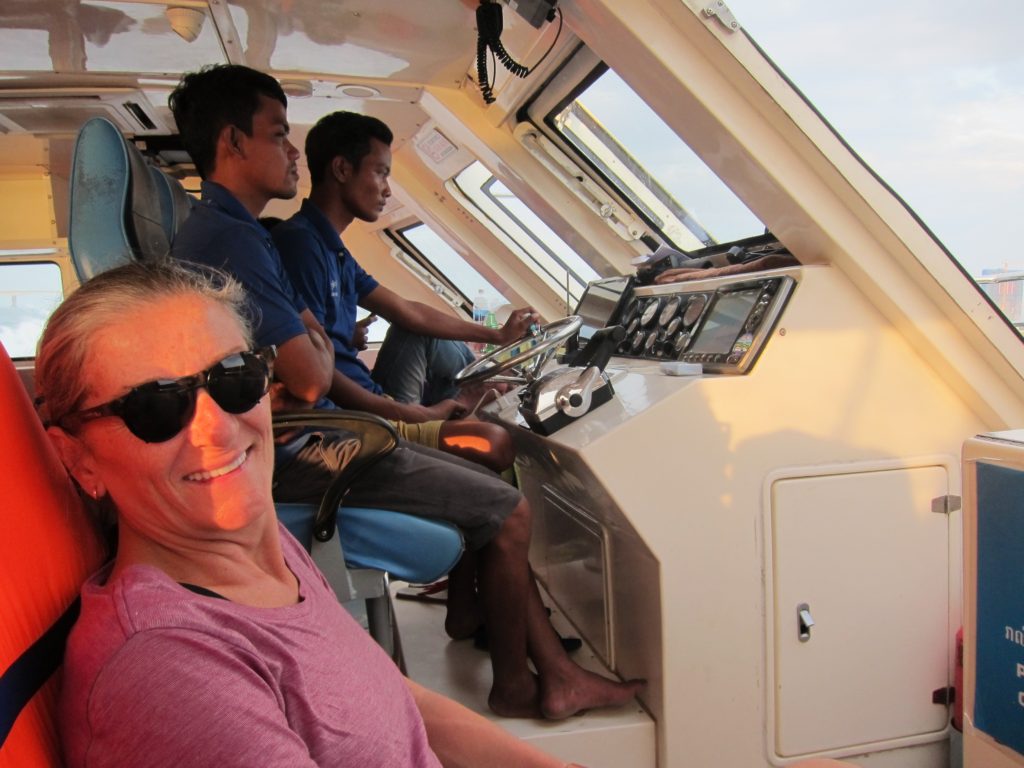 The island is a LOT calmer than Otres. Ulf and Susane stay at the Jungle Bay bungalows.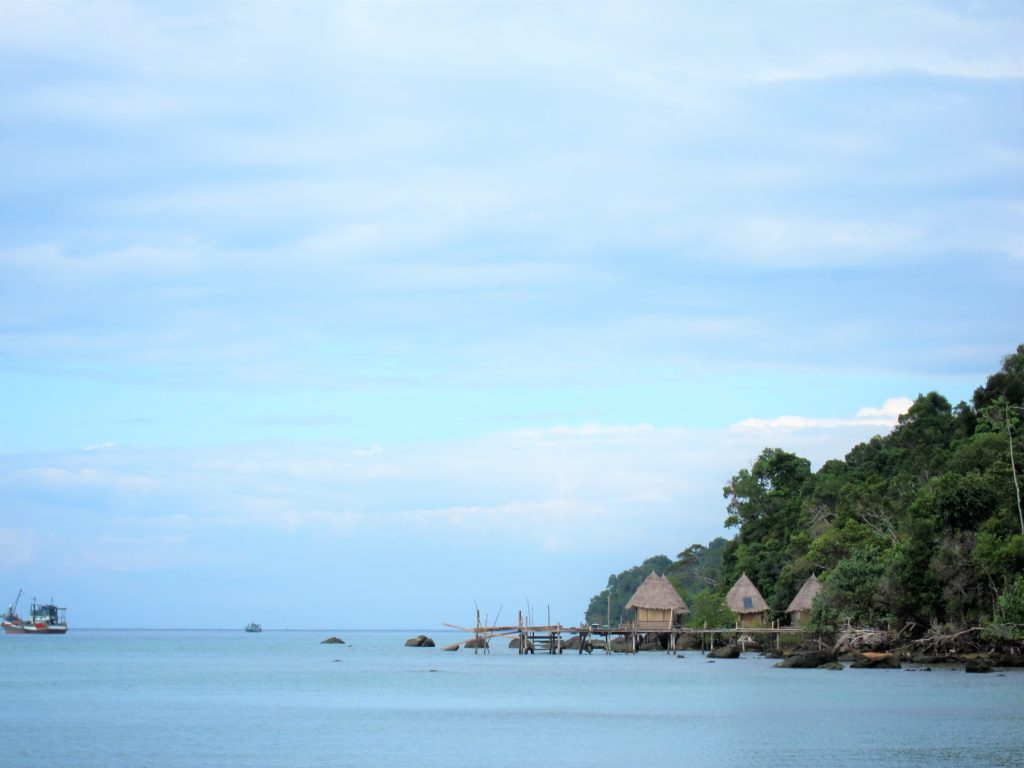 We make an overnight trip to visit for Ulf's birthday.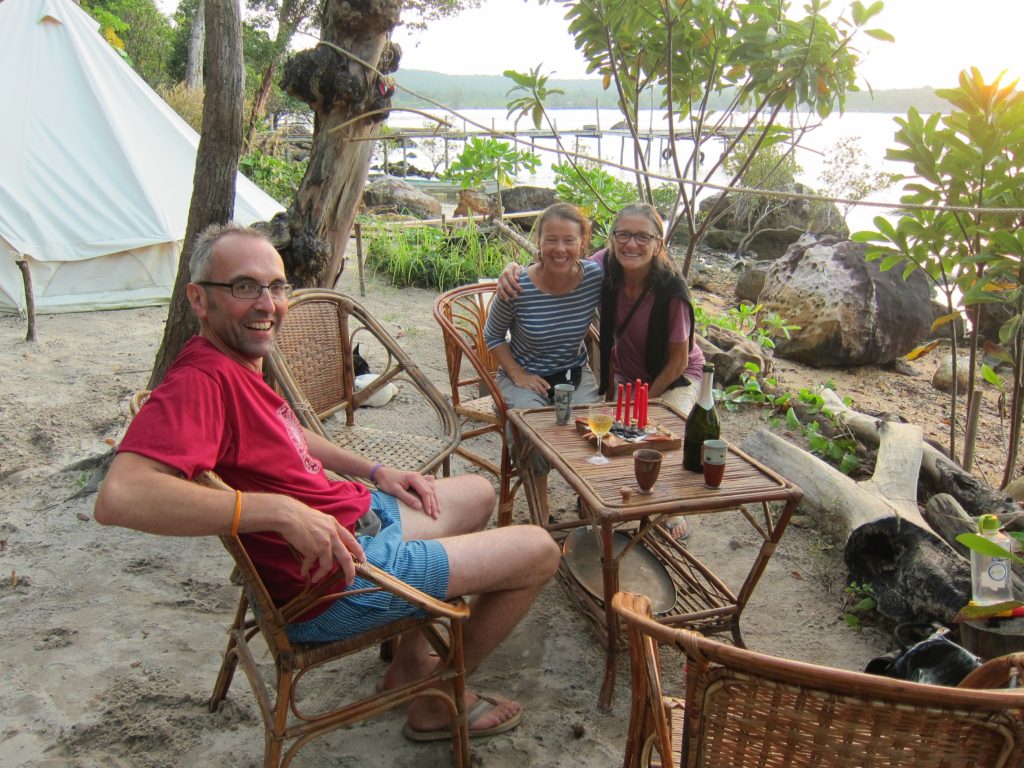 We decide to move, so we return to Otres for one night, pack our belongings and return to stay in these Robinson Crusoe-esque  huts.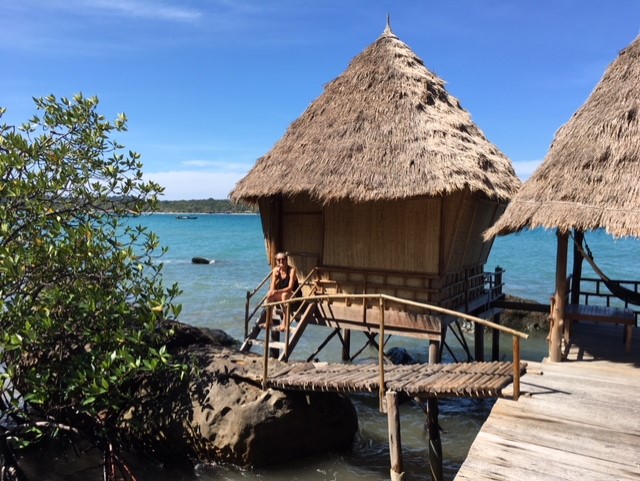 This is the view from our balcony.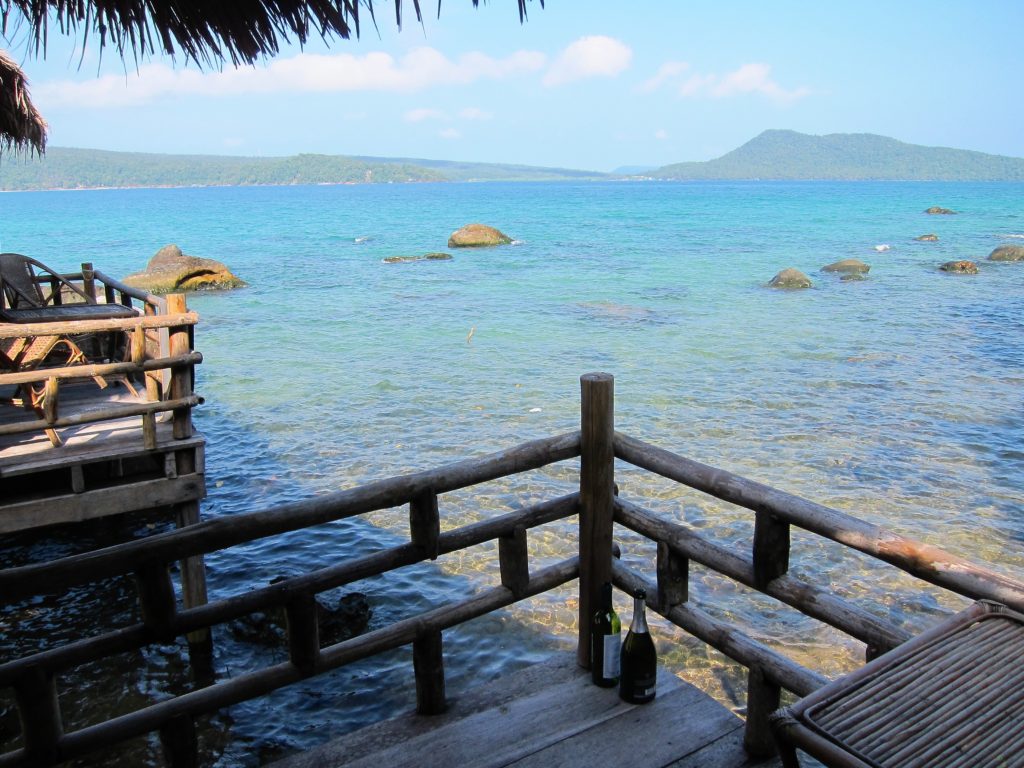 So we're seeing in the new year on Koh Rong Samloem.
Among the wildlife here are cobras, tarantulas, and pythons. Which makes for interesting walks in the dark when returning on the trail to our bungalows at night from the village. Did I mention that these huts are wide open to the elements?
Sight or Insight of the Day –  Koh Rong Samloem
We enjoy the vibe here at Jungle Bay bungalows. In this photo are Caroline and Martin at each end, a Dutch couple that are volunteering here while on their way to New Zealand, Ulf & Susane, our German friends, Maria Lola Bueno in the middle, the Italian owner/manager, and of course Maria in the front with one of the property's doggies.