From the Australian Alps, we travel from Gippsland to Melbourne to Tasmania.
We spend a few days at Cape Conran, in East Gippsland. The beach is deserted.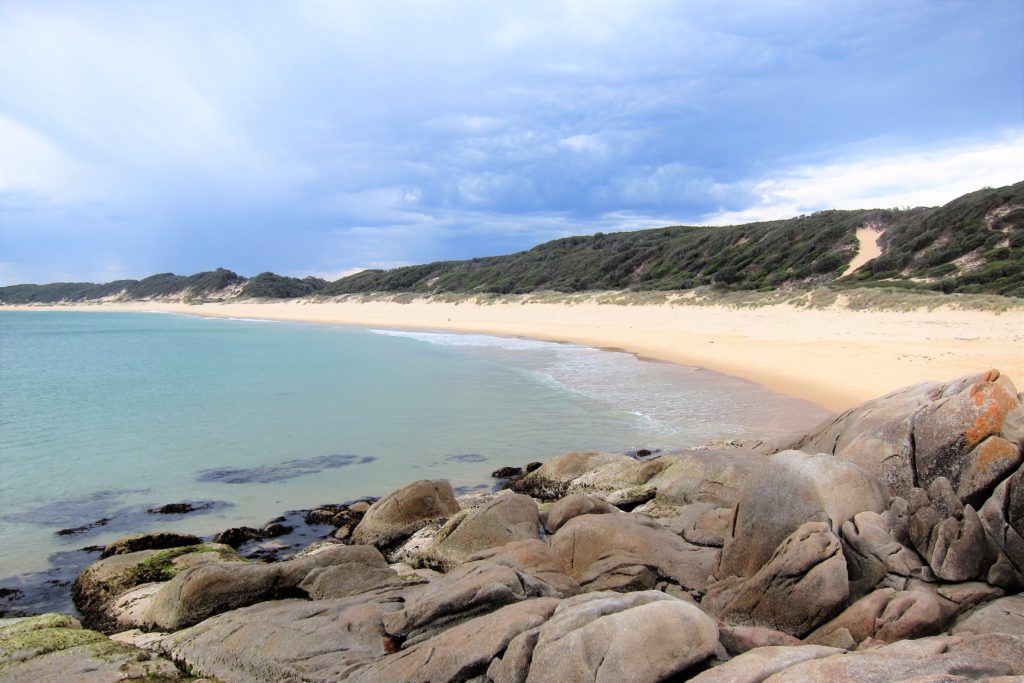 We create a shelter against the sun from whatever we can scavenge in Matilda, in addition to driftwood, because we leave most of her awning materials – pegs, guy-lines, etc – back at the campground.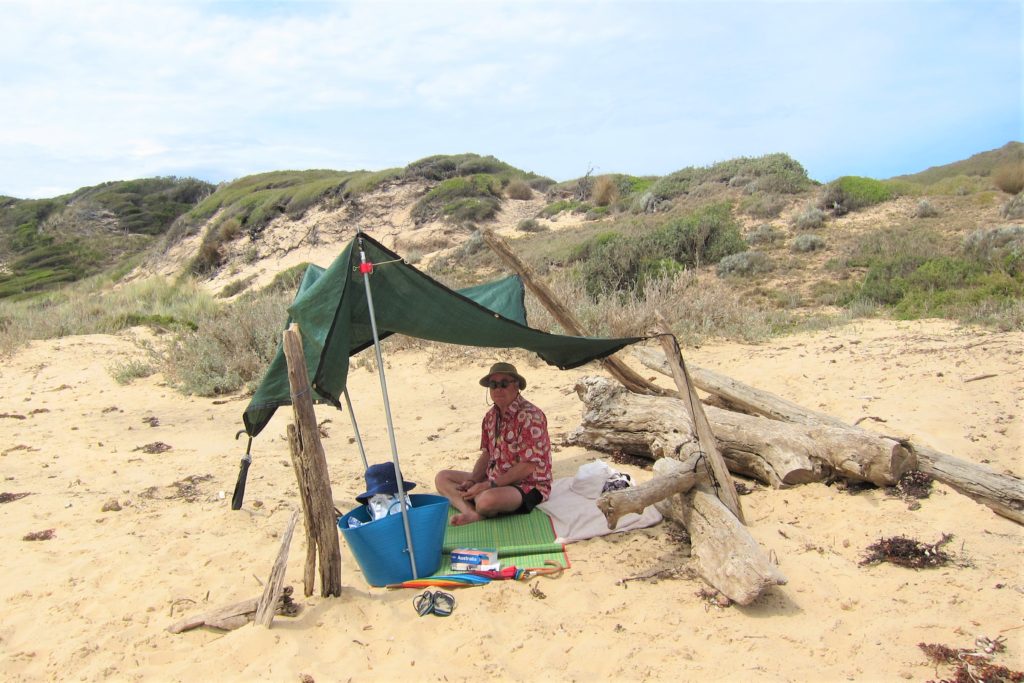 On the way back, a wallaby crosses our path.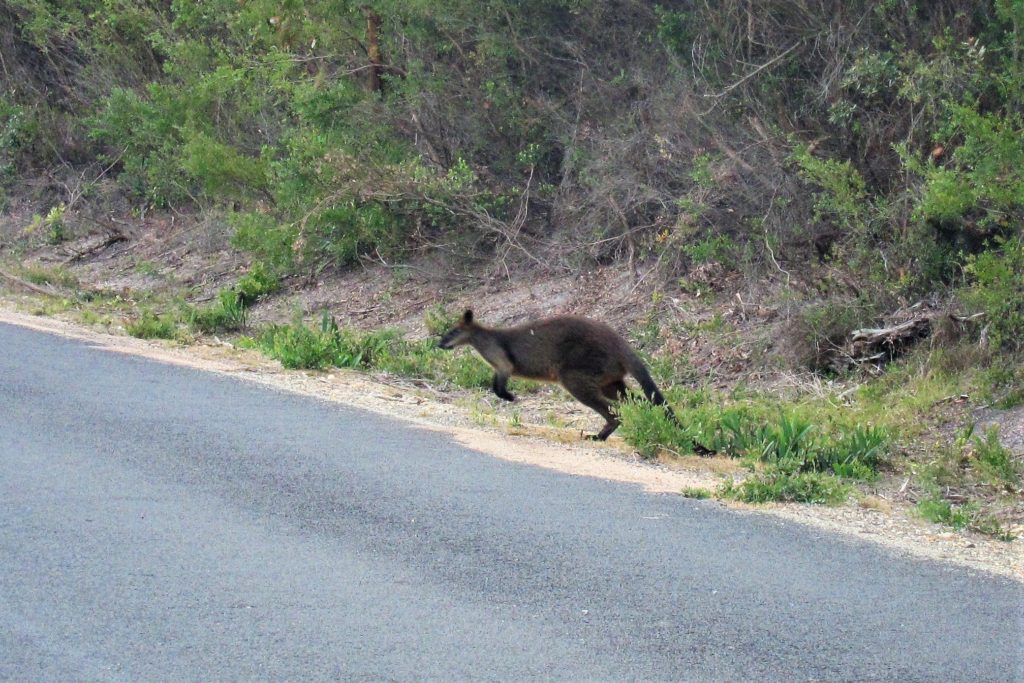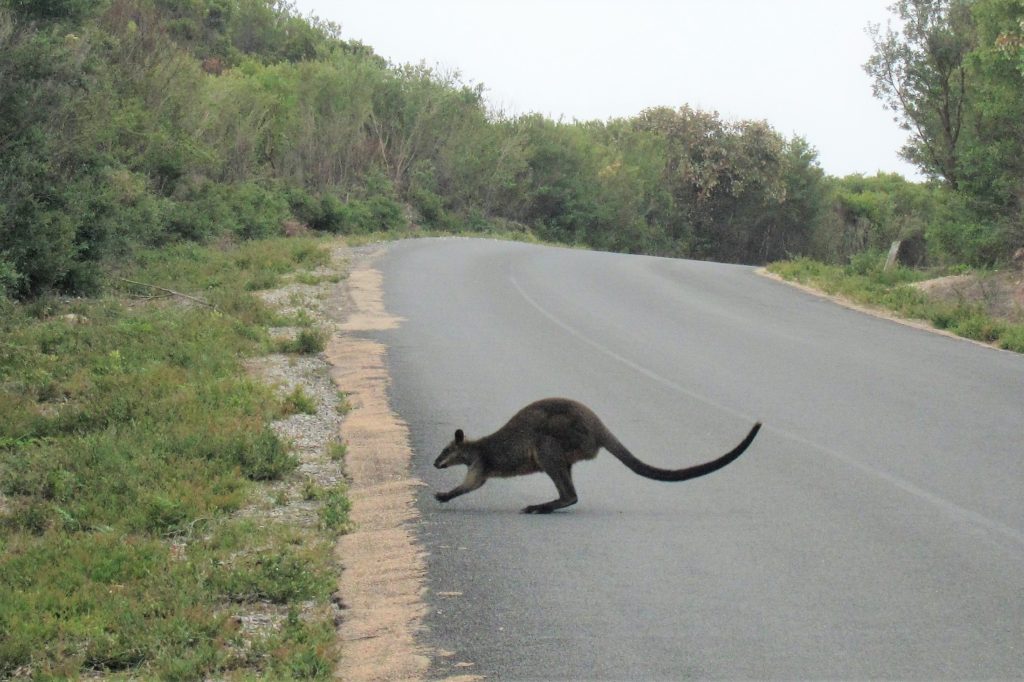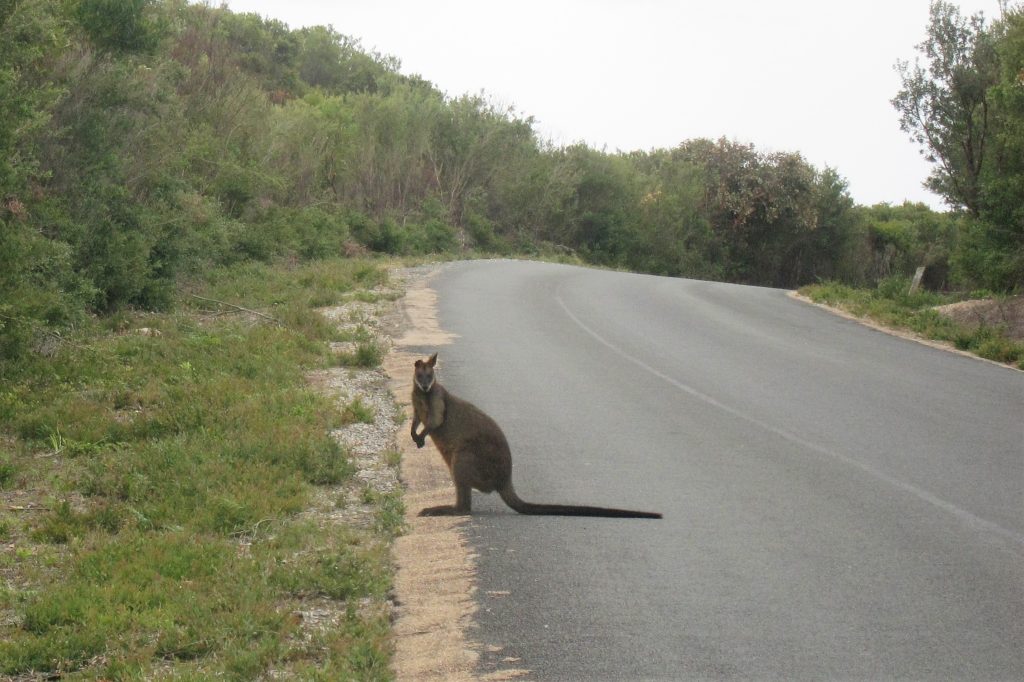 It would be interesting to see an Eadweard Muybridge-style study of macropeds in motion. They're so graceful.
We drive across Gippsland – basically the south of the state of Victoria – on our way to Wilsons Promontory.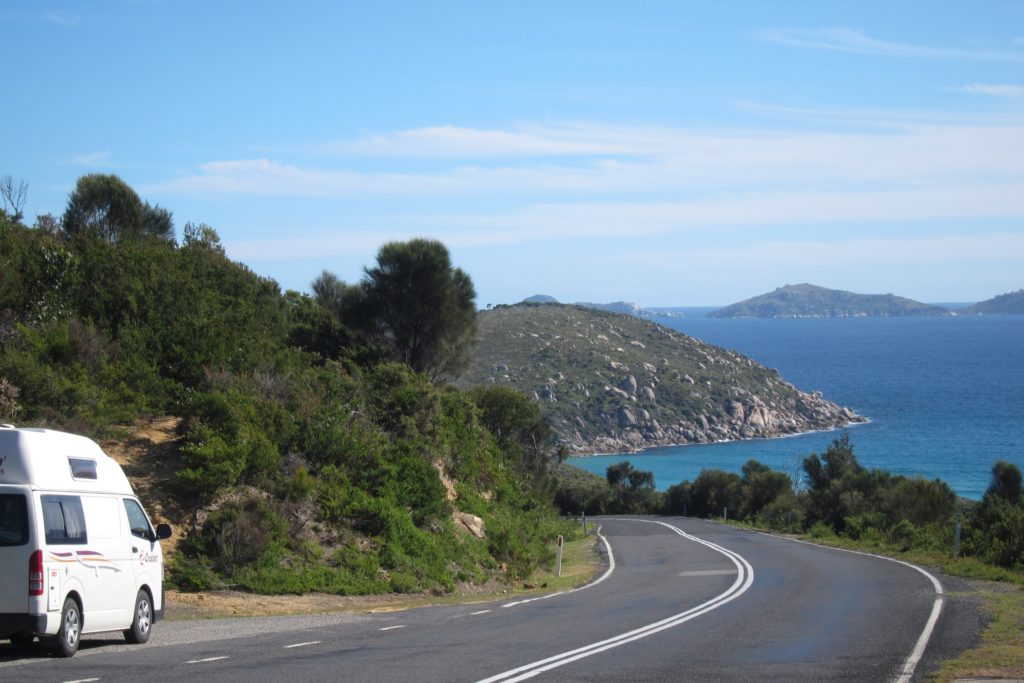 It's very scenic.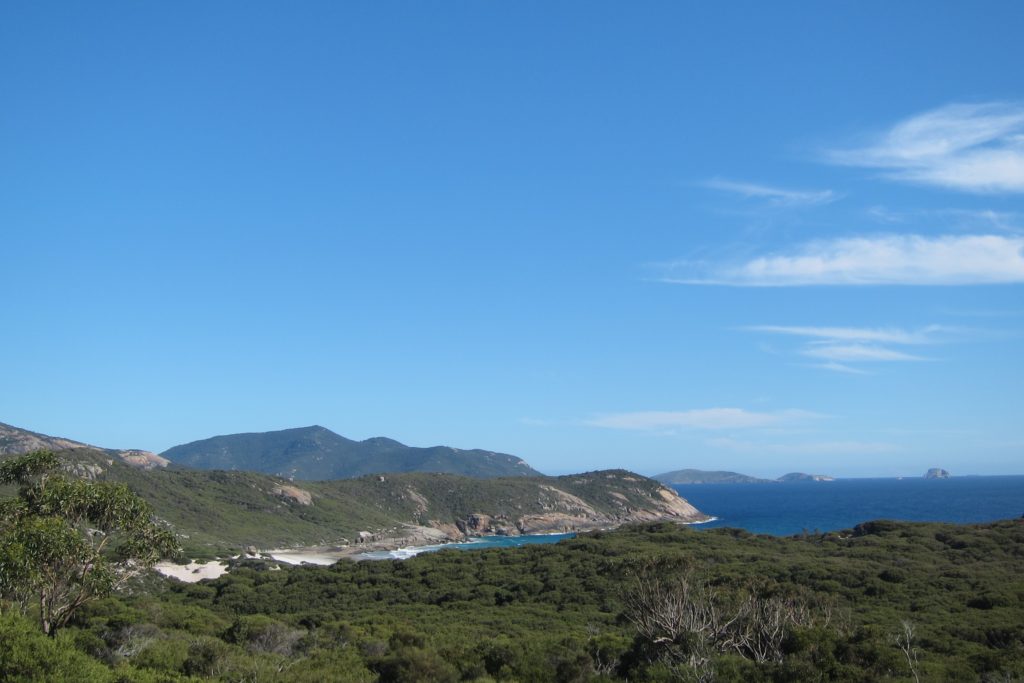 The wildlife around Tidal River, where we camp, is famously tame.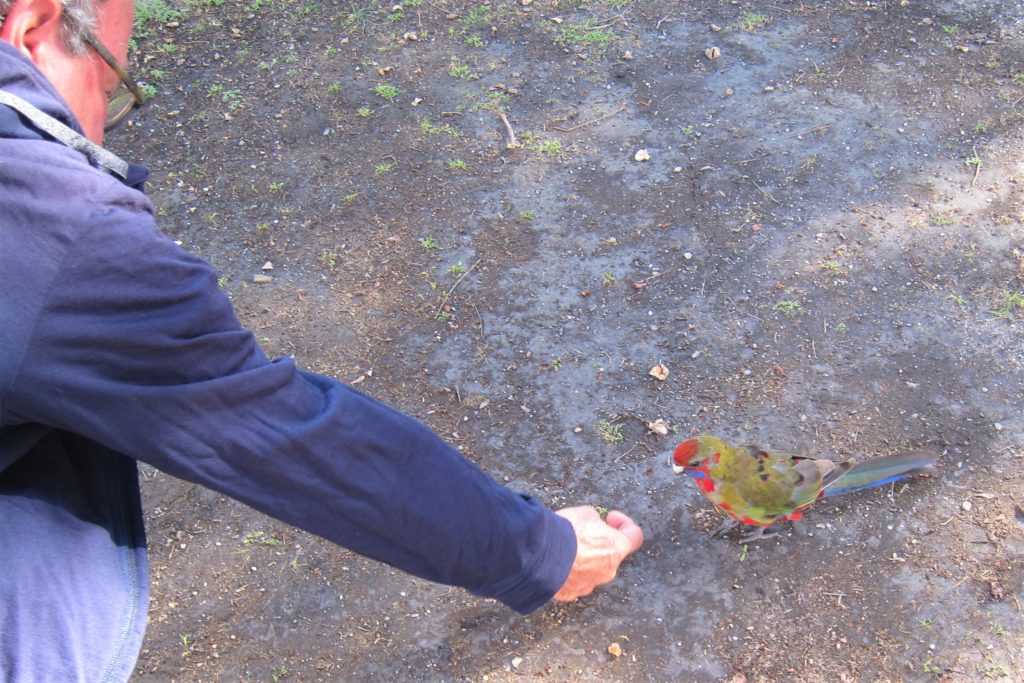 The next morning, this bird follows Maria around, waiting for a handout.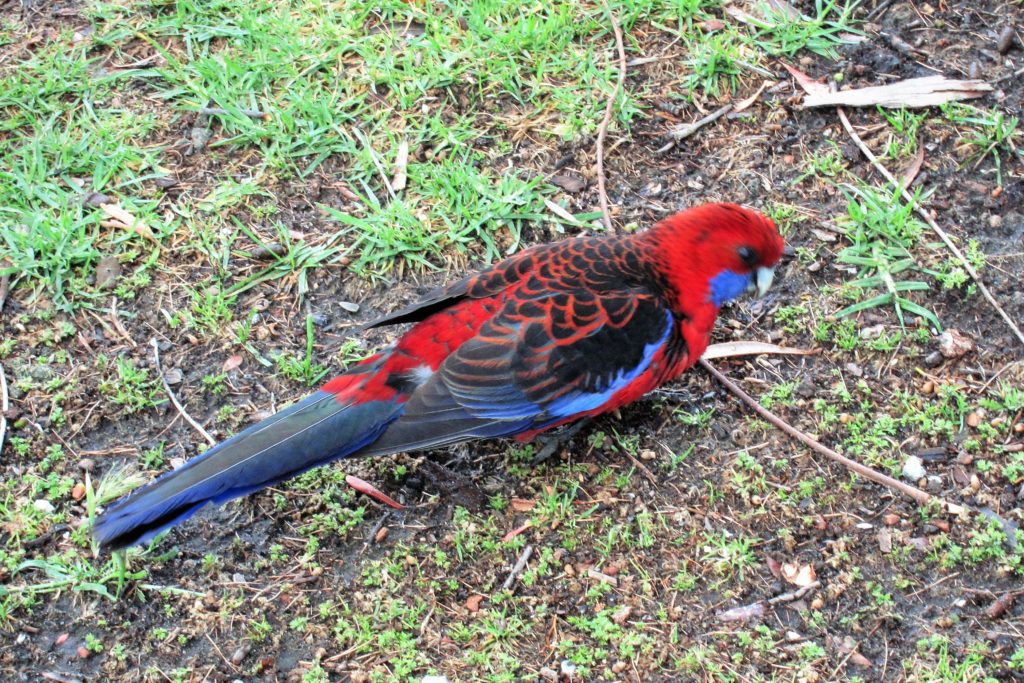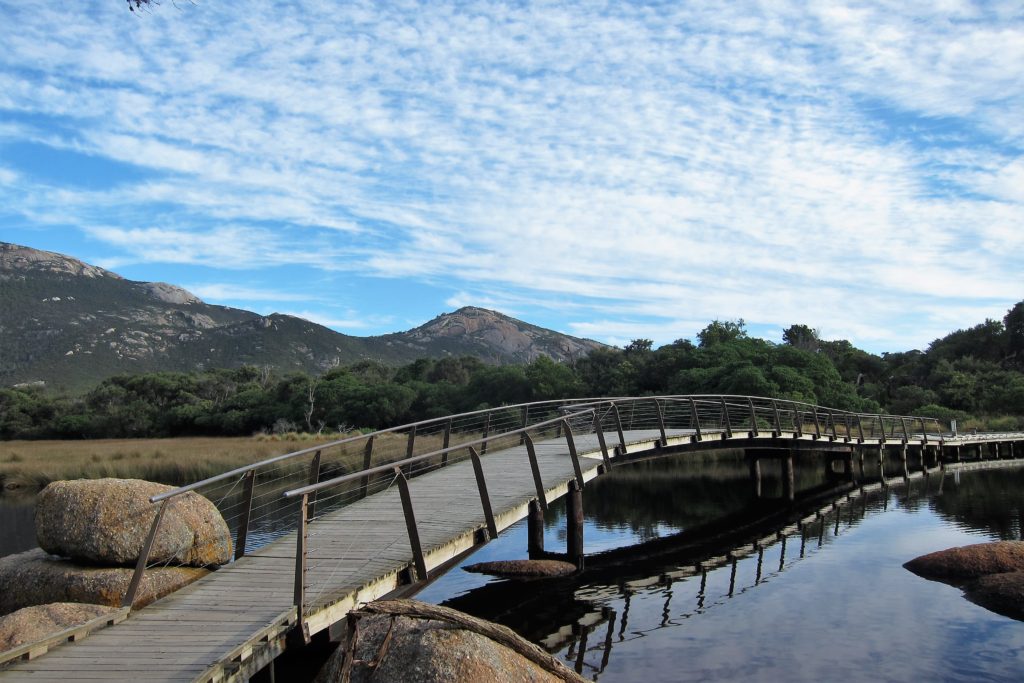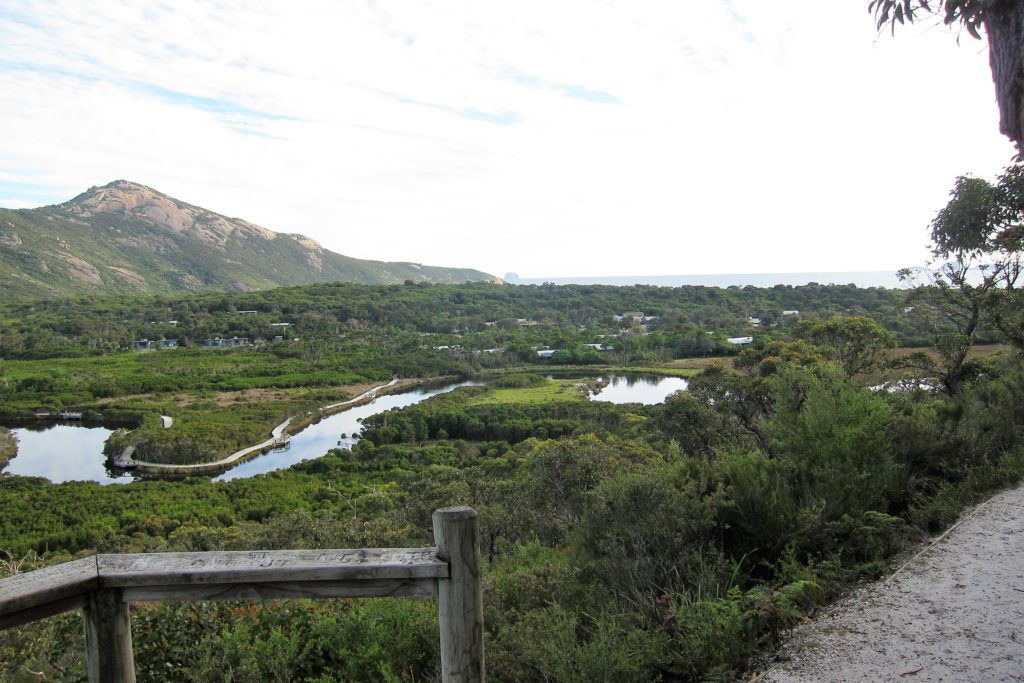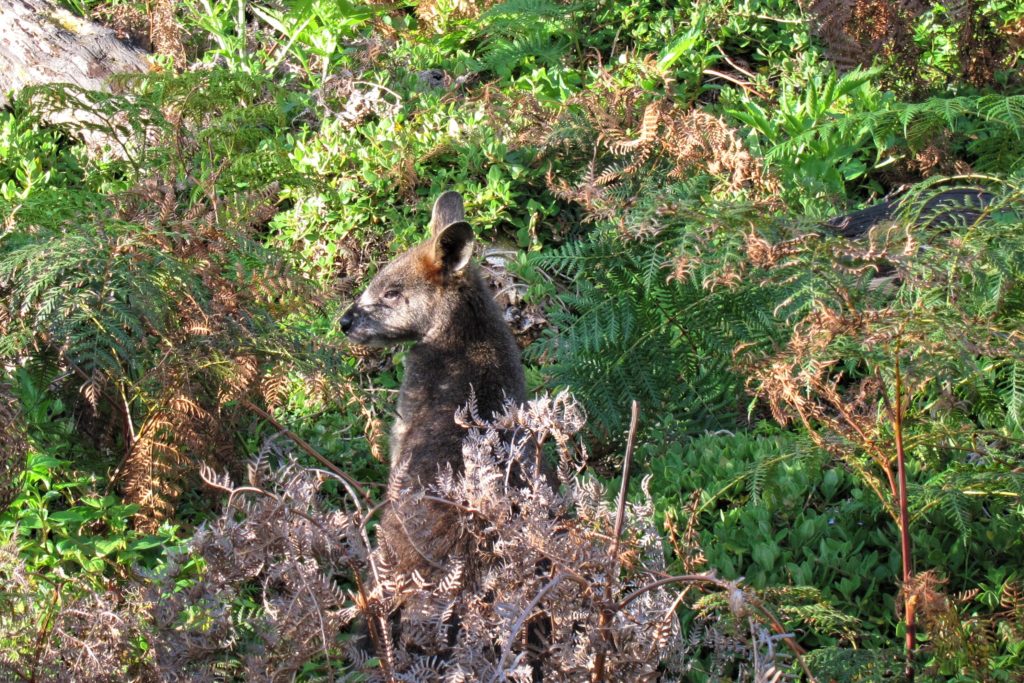 Back in Melbourne, I reconnect with Philip, an old Melbournian friend. He's also a worker in words.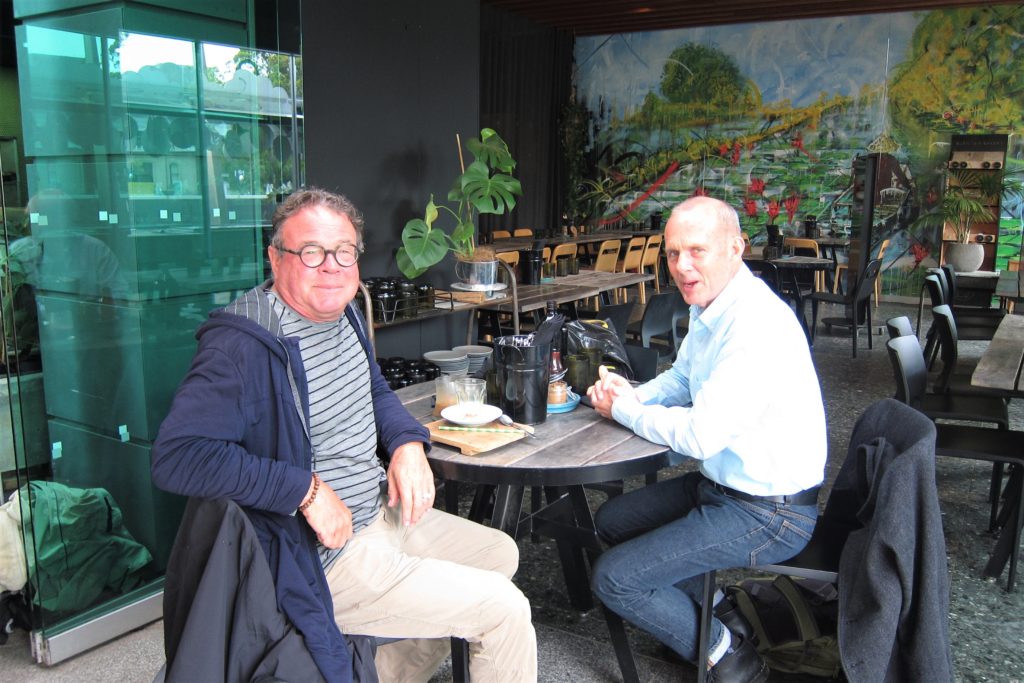 It's rainy and cold, as it often seems to be here.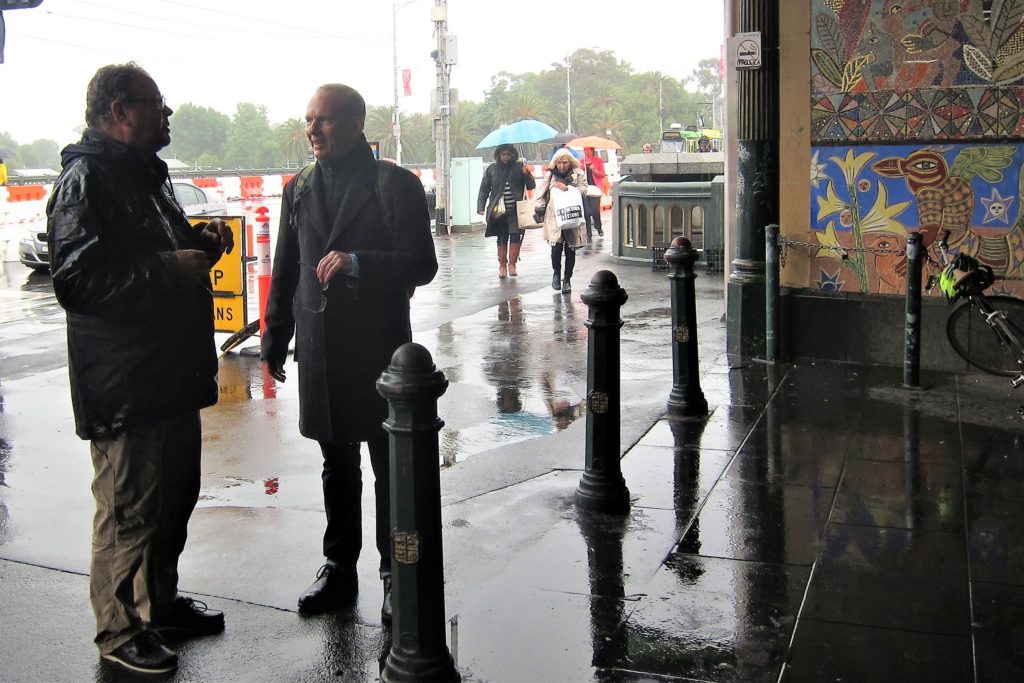 At Flinders Station is a mural by Mirka Mora, another Heide habitué.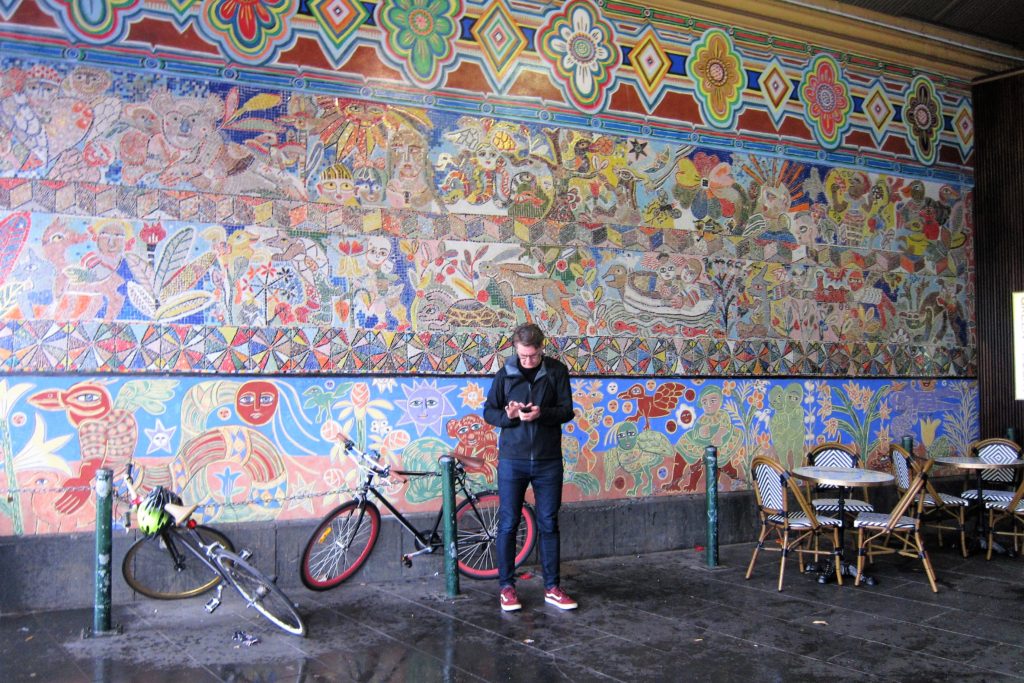 Melbourne has a lot of wedding-cake-style Victorian office buildings, besides a skyline full of 21st-century architecture.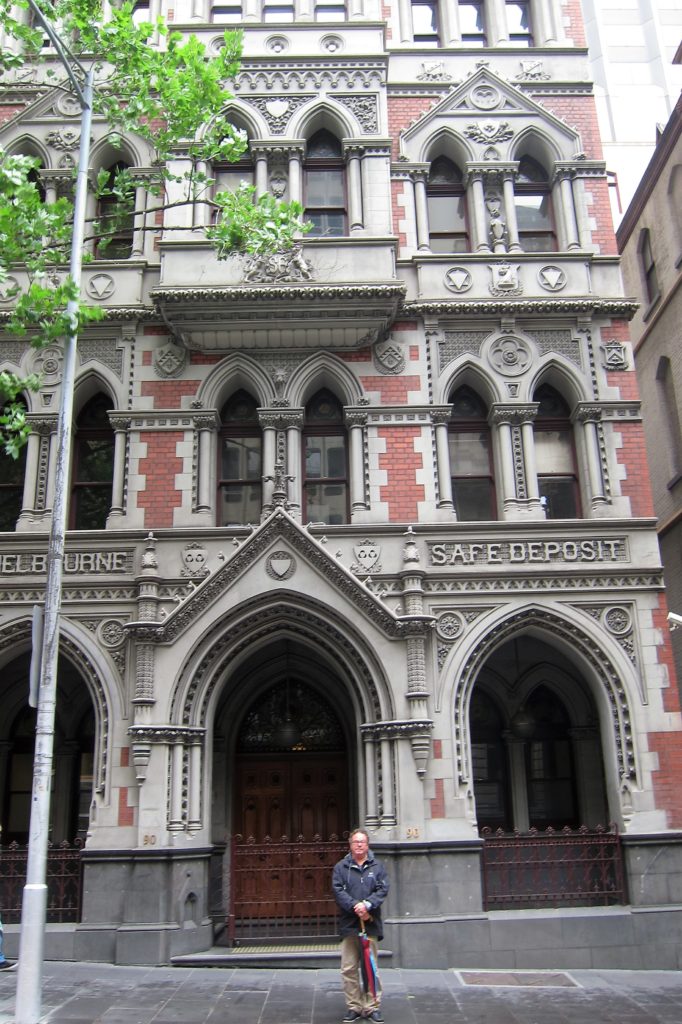 While in town, we visit the Australian Centre for the Moving Image. Among its old Skippy the Bush Kangaroo clips and Mad Max memorabilia is the piano from Jane Campion' s The Piano. Still one of our favourite films. (Has it really been 25 years?) It is in fact an early-19th-century, made-in-London antique.
It's with great sadness we drop off Matilda at the rental depot. She kept us safe and mobile for over 24,000 kilometres around Australia, in all conditions. Goodbye, old friend.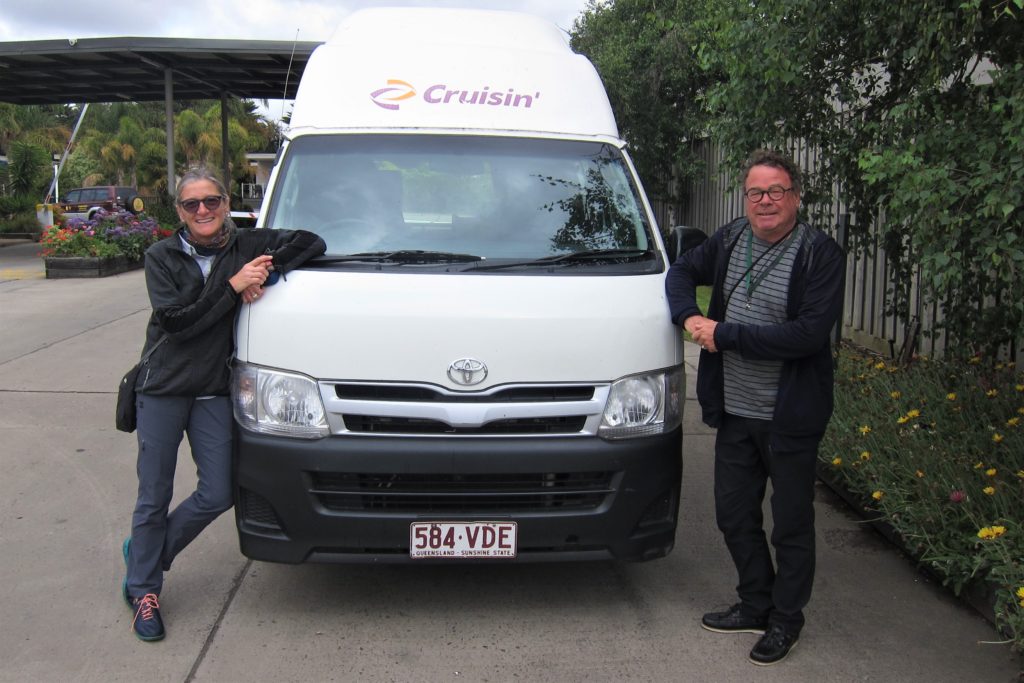 Our flight arrives late in Hobart. We like this sculpture in the arrivals hall.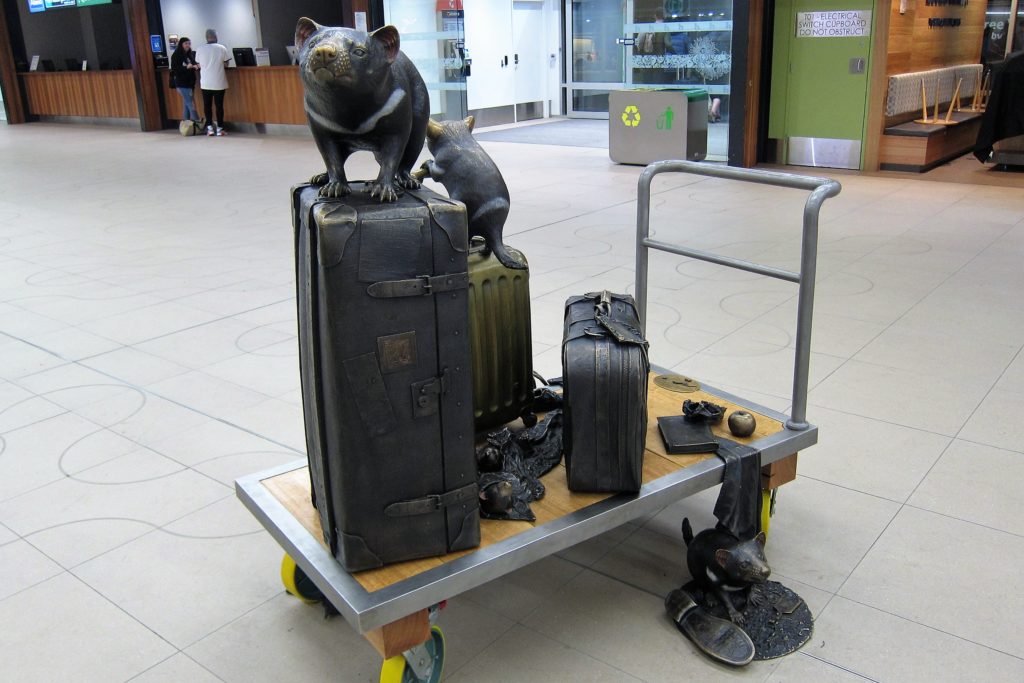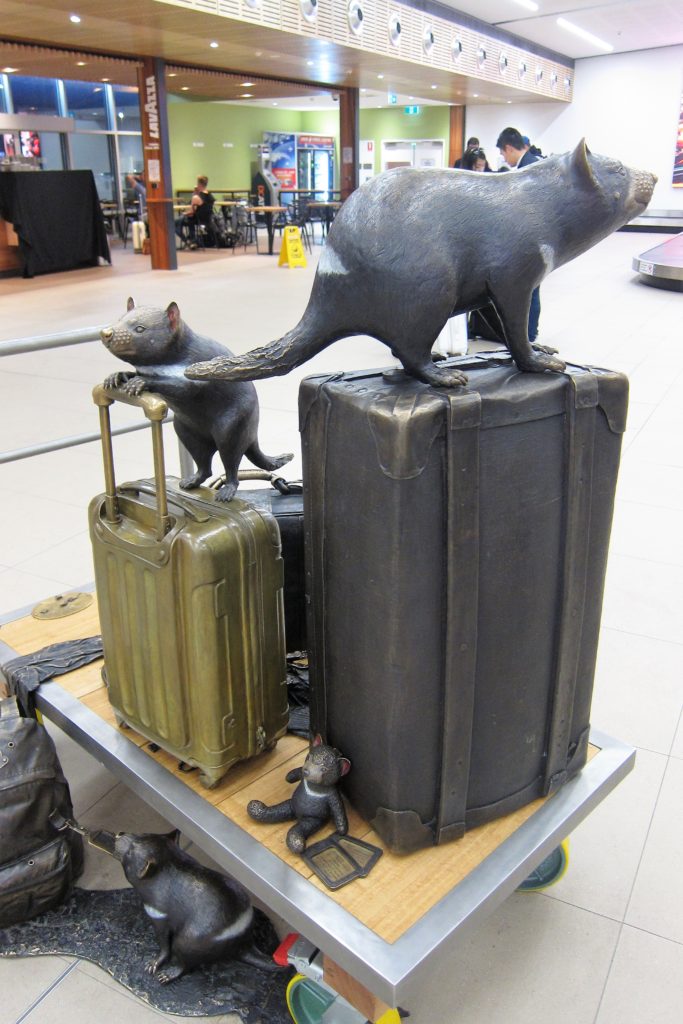 Sight or Insight of the Day – Melbourne to Tasmania
We pick up our new camper-van the next day. This is the license plate:
We like the stylized Tasmanian tiger drinking from a stream. We download and re-watch a good Willem Dafoe movie from 2011, The Hunter. Check it out.
Also, notice the dearth of letters and numbers in the plates of sparsely-populated Tassie. Like Prince Edward Island. Or Luxembourg.