So much for the Franz Josef Glacier. We were going to indulge in a 'heli-hike', where you are whisked atop the glacier in a helicopter for a three-hour hike, visiting ice caves, etc.
Apparently it looks like this: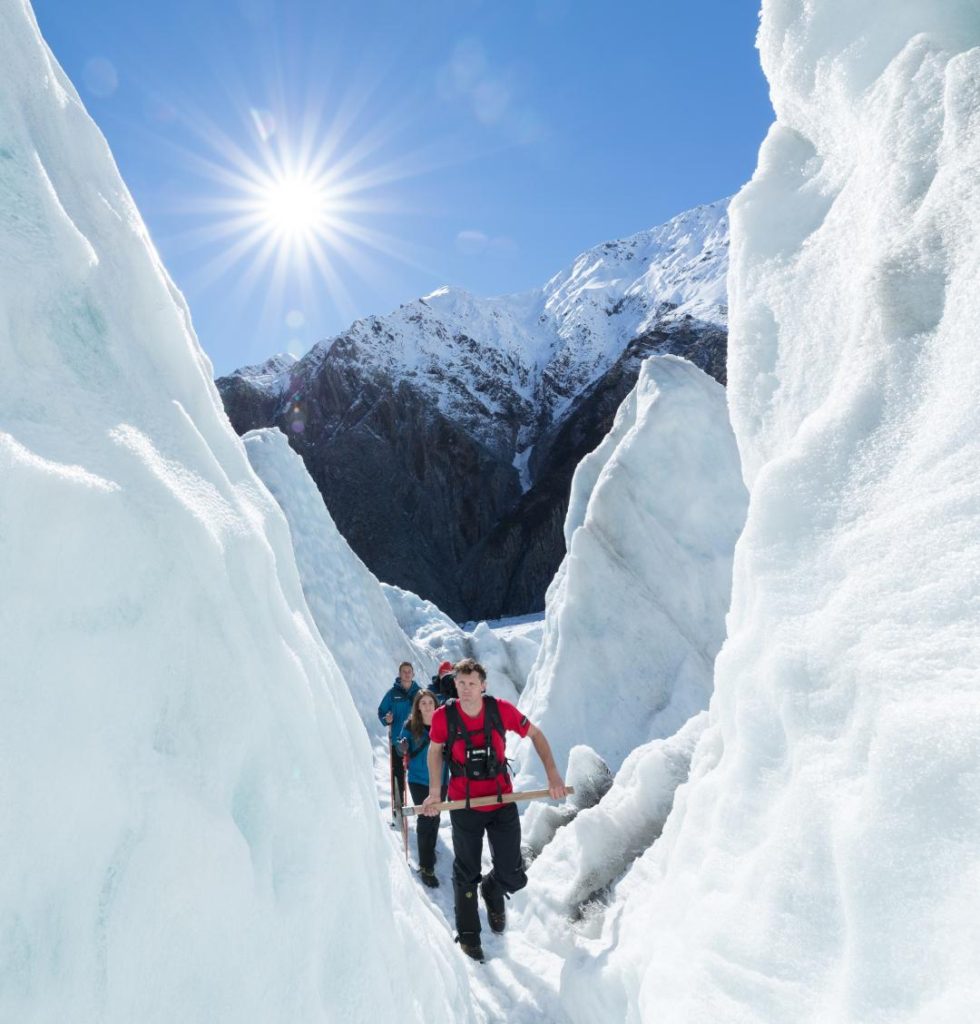 But we are socked in by rain and low-visibility weather for two days, grounding the helicopters.
On the plus side, the morning we leave I spot three keas flying overhead with their characteristic raucous squawk. Fewer than 5,000 keas exist – to see three together is surely a good omen.
So we drive south. Past the town of Haast, we navigate treacherous winding roads through a severe rainstorm. Signs warning of rockslides are everywhere. We are reminded of the vacationing Canadian couple who were killed in a rough-weather situation in NZ in 2013.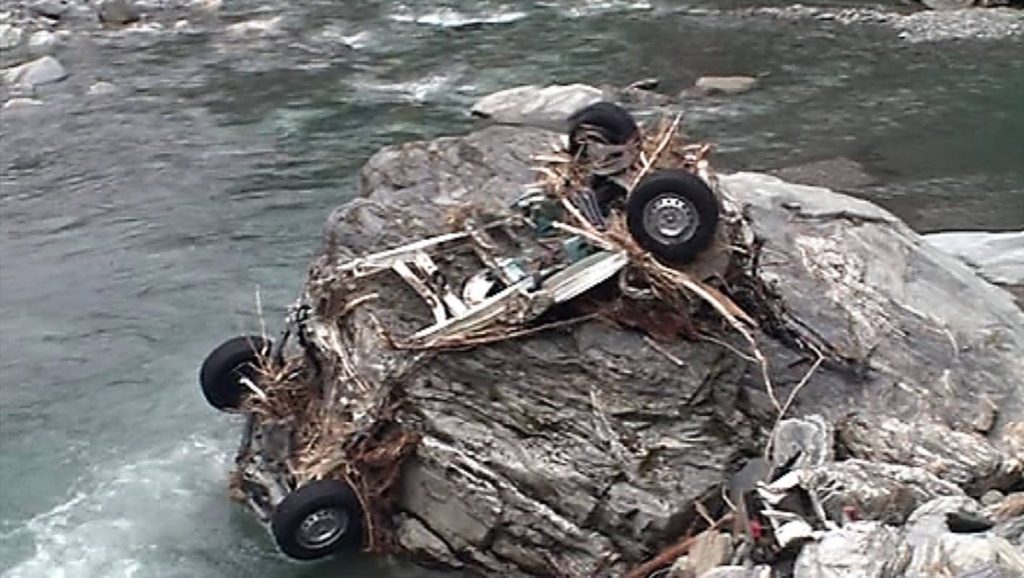 We wonder where in the country this incident took place. Looking it up at our next destination, we discover – it was driving in the Haast Pass, the same route we had just taken!
Eventually, the rain clears up.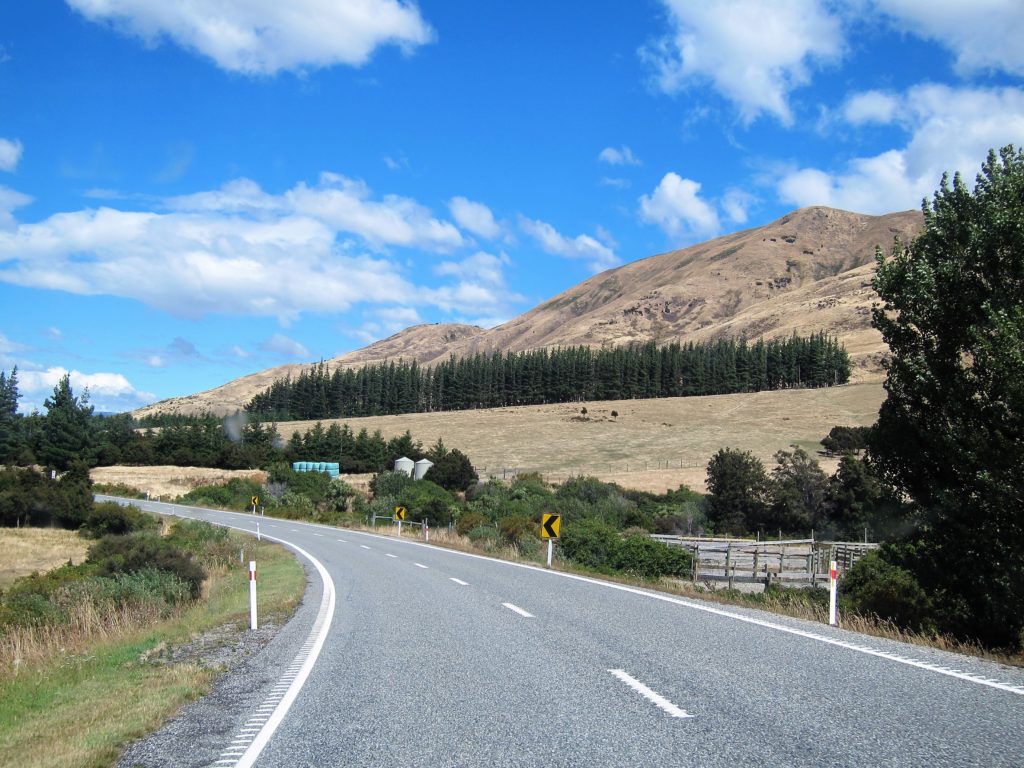 We travel along two large, long lakes; Lake Wanaka and Lake Hawea.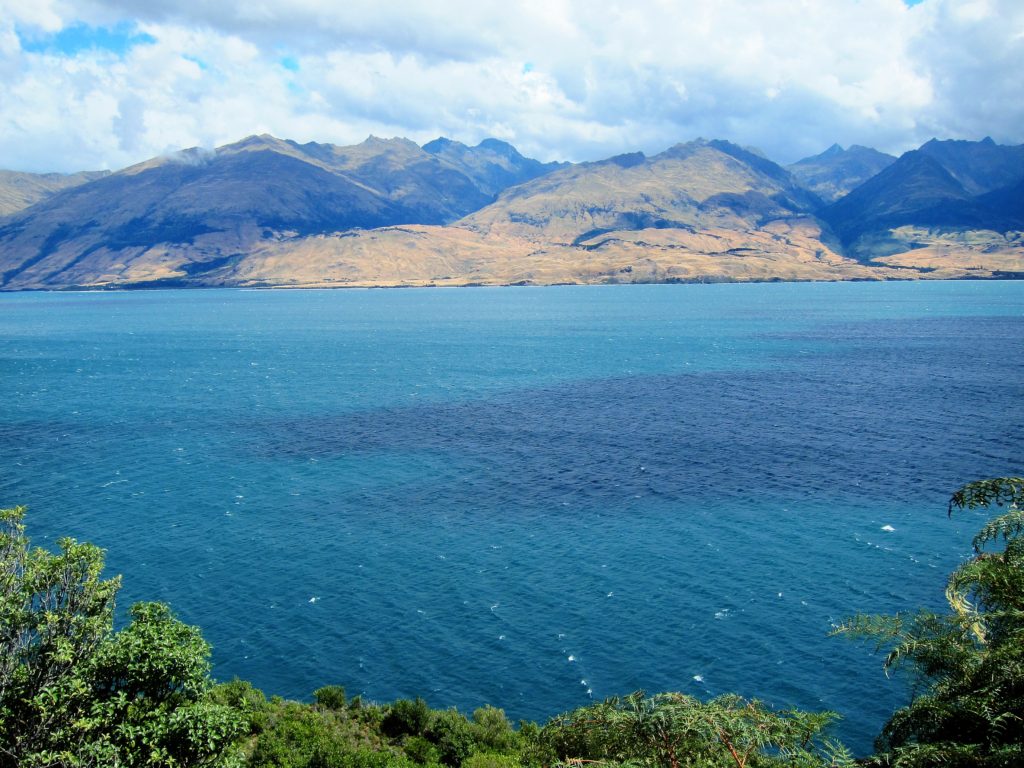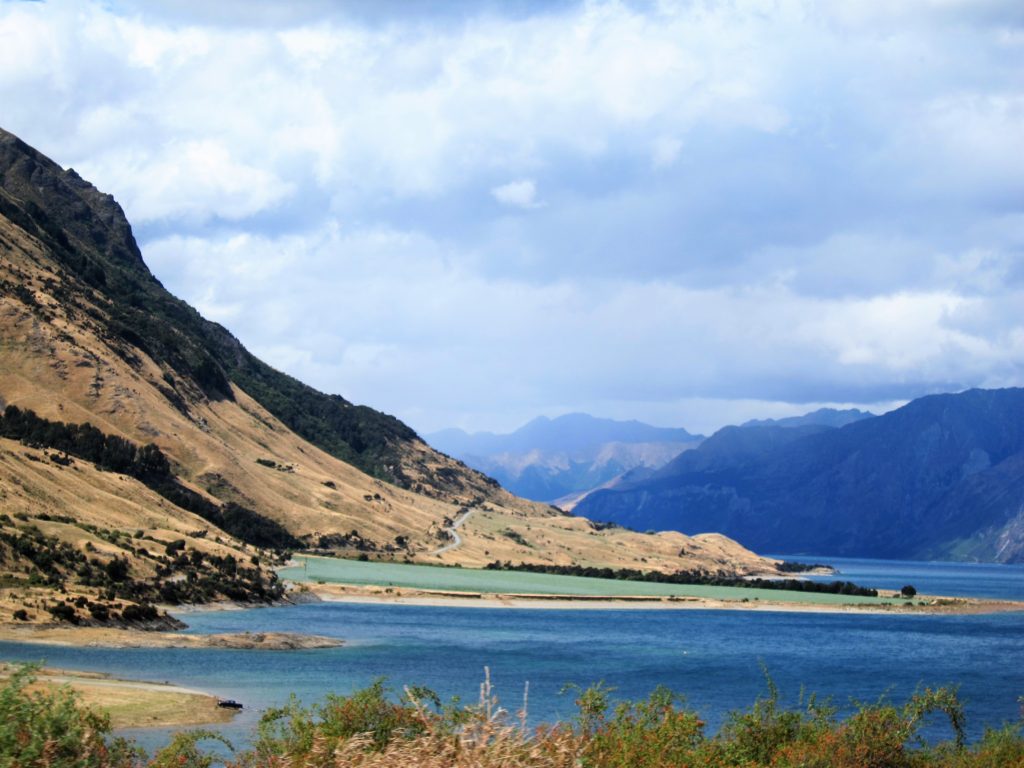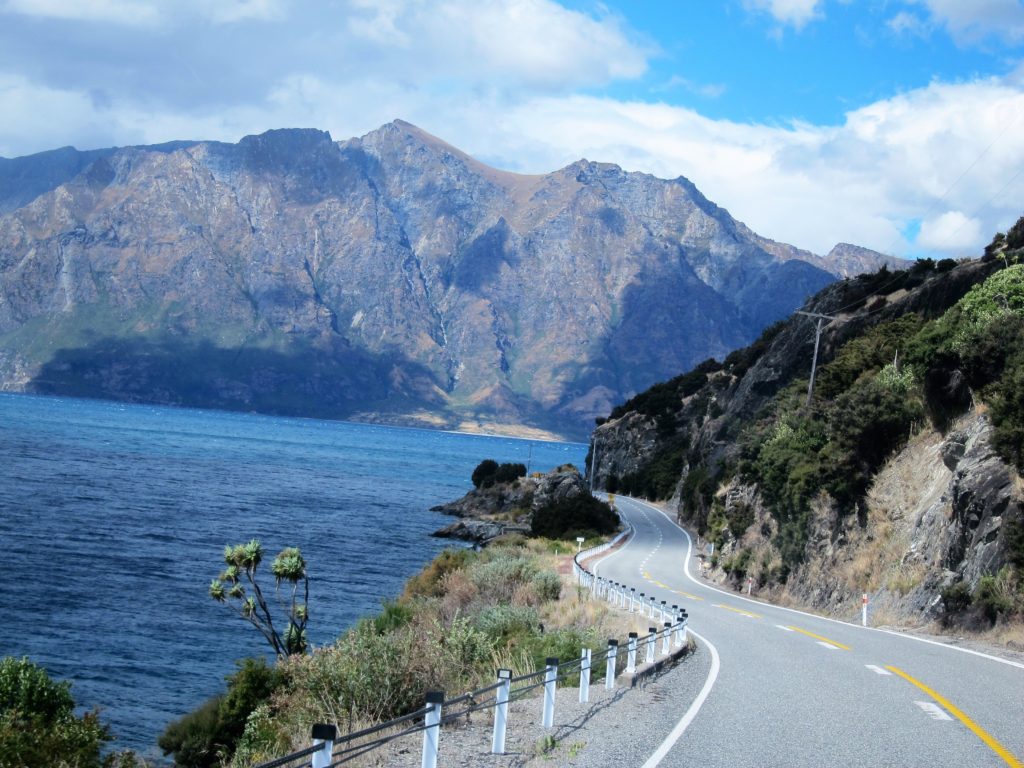 Just outside Lake Hawea Village is a small, low-profile campground.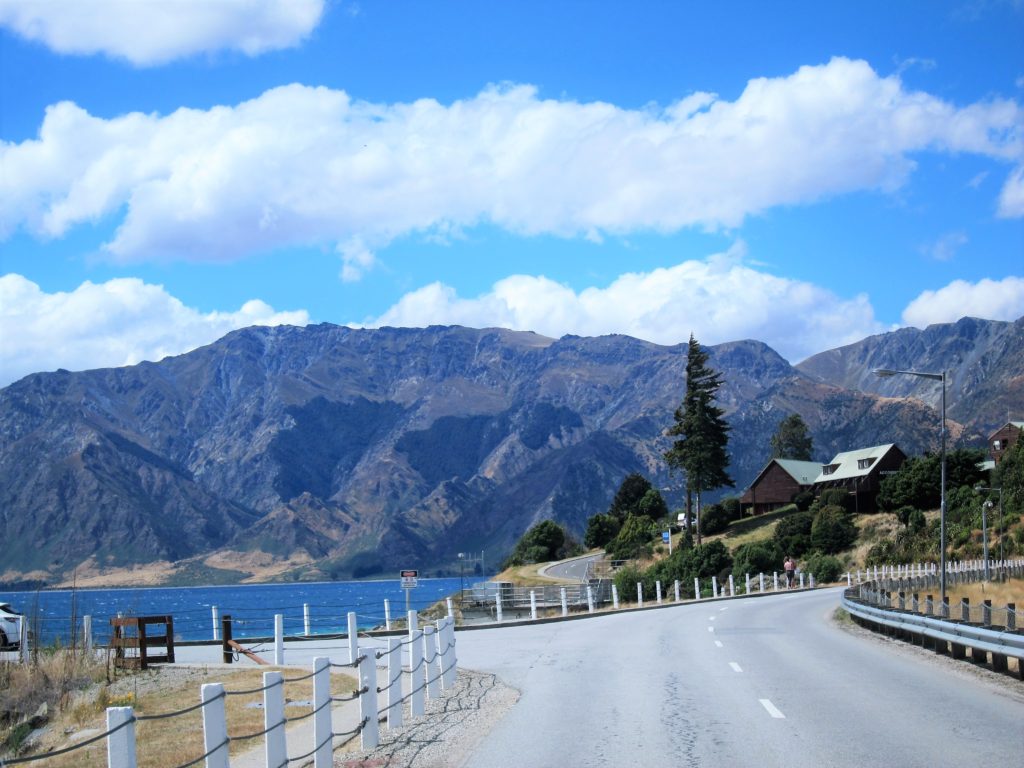 It's so beautiful and tranquil, we spend the next two days here.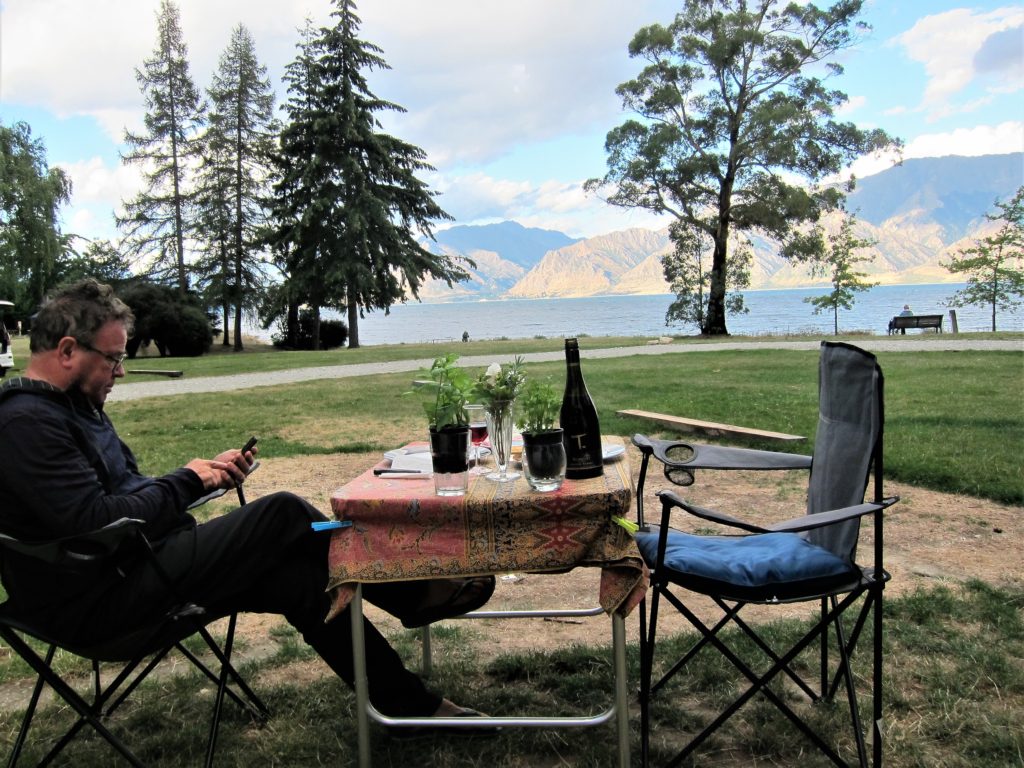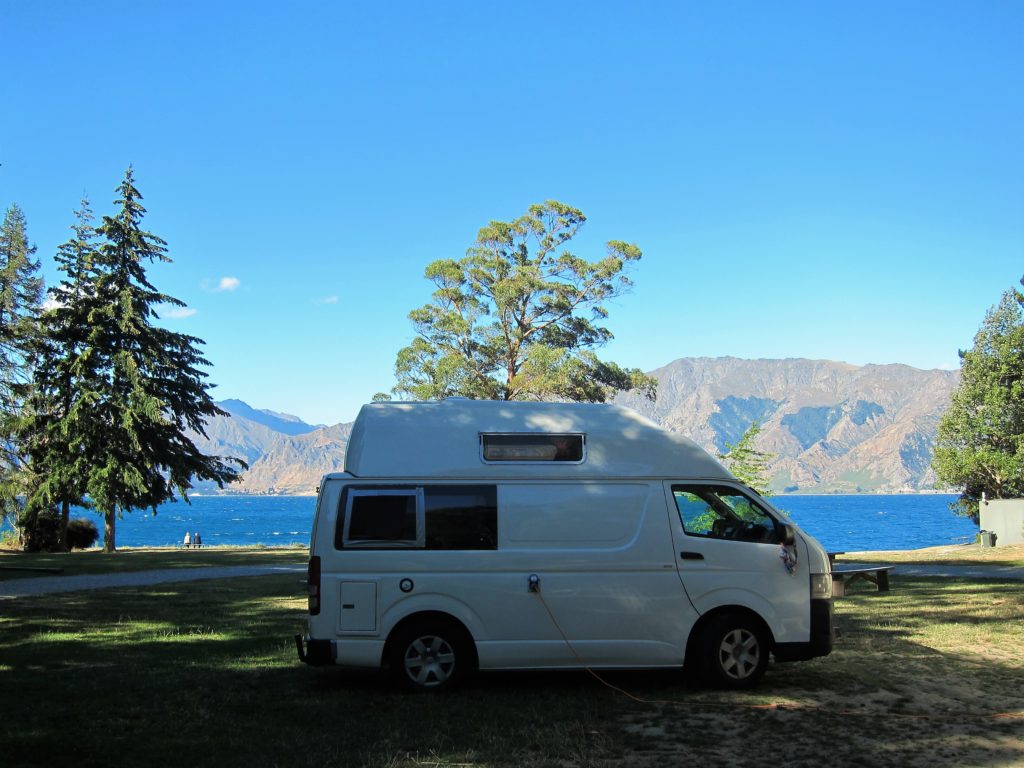 Among the things we love on the lake is the way the view of the mountains changes with the time of day.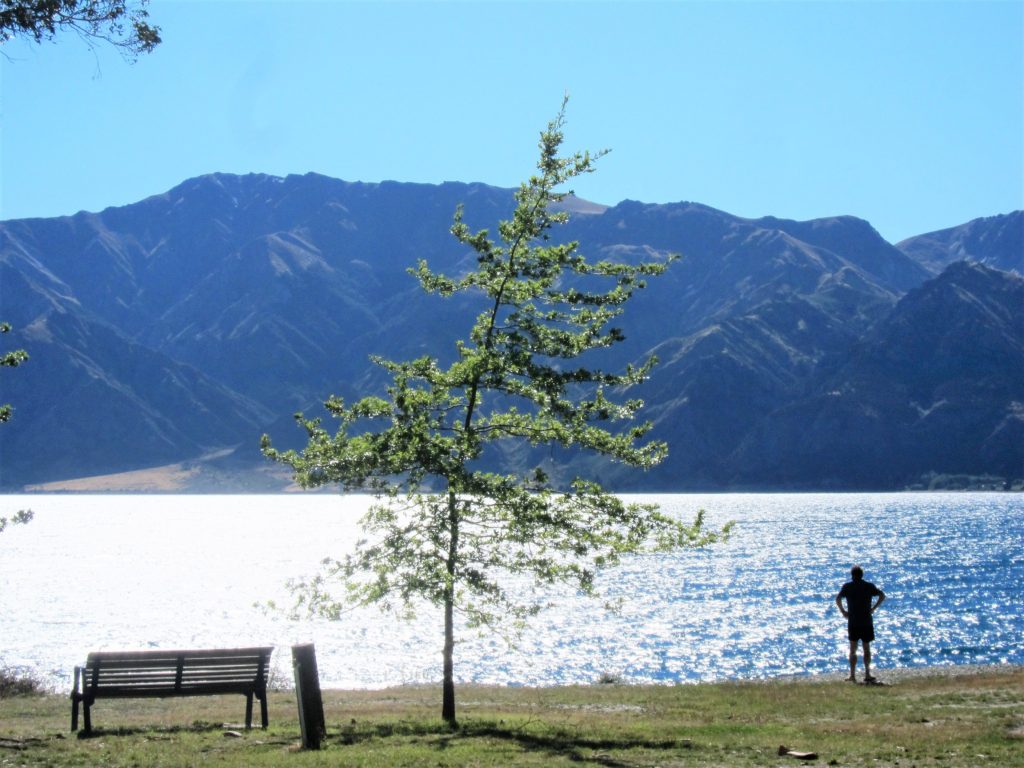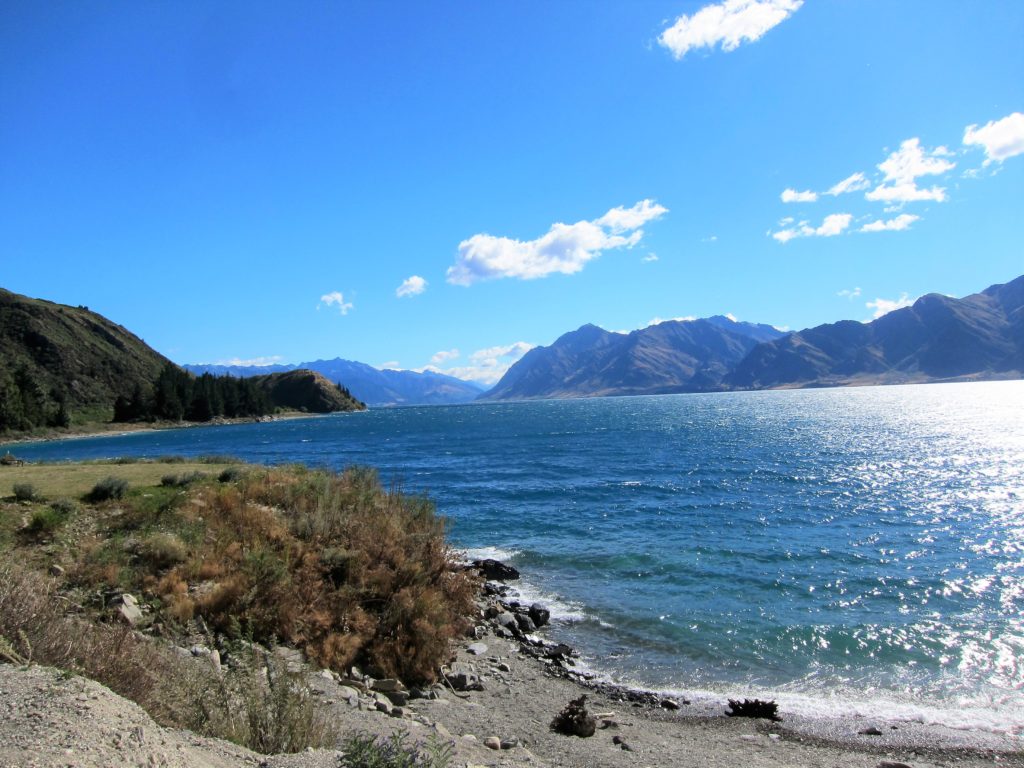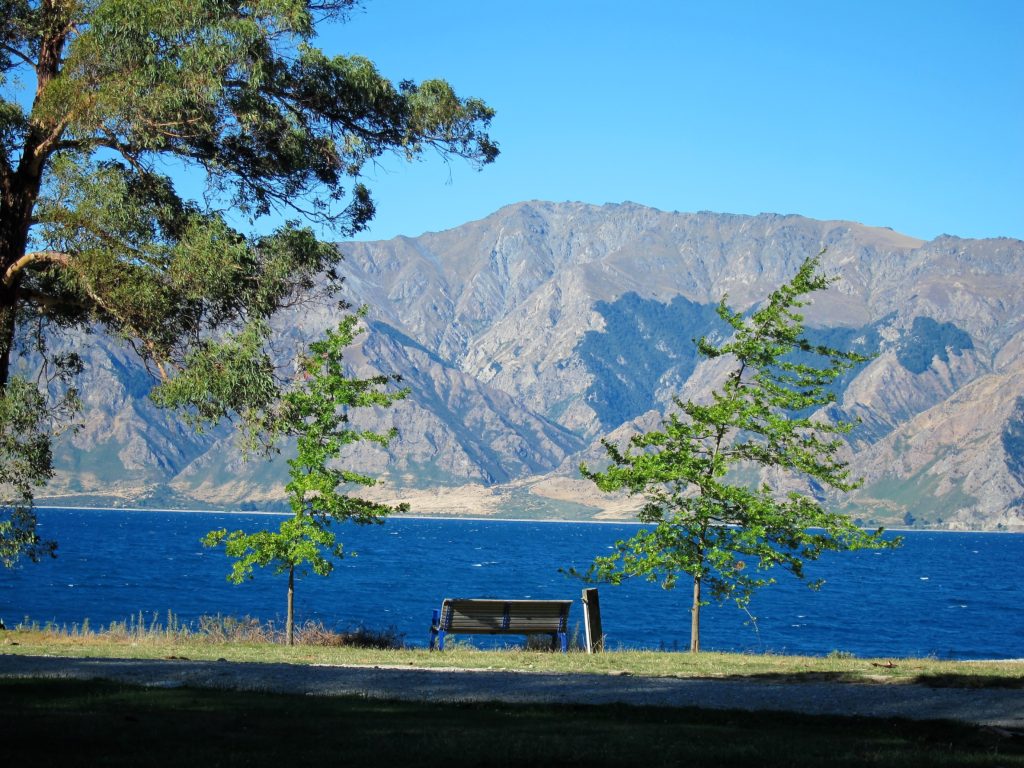 We decide to skip Queenstown altogether. After our idyllic few days in Lake Hawea, we can't face the thronging masses in QT.
We do, however, stop for lunch in nearby Arrowtown. Originally a gold mining town.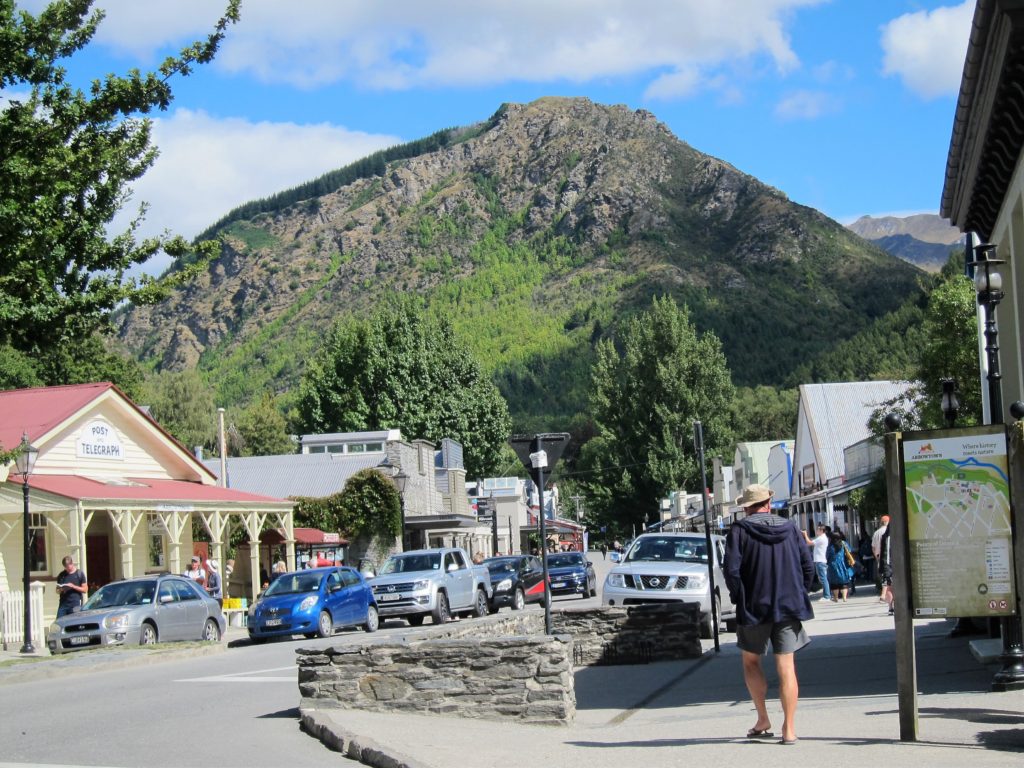 Sight or Insight of the Day – Tempests and Takahēs
In the town of Te Anau, we visit a bird sanctuary. Among its denizens are several takahēs. Once thought extinct, they are rediscovered in 1948. There are now around 300.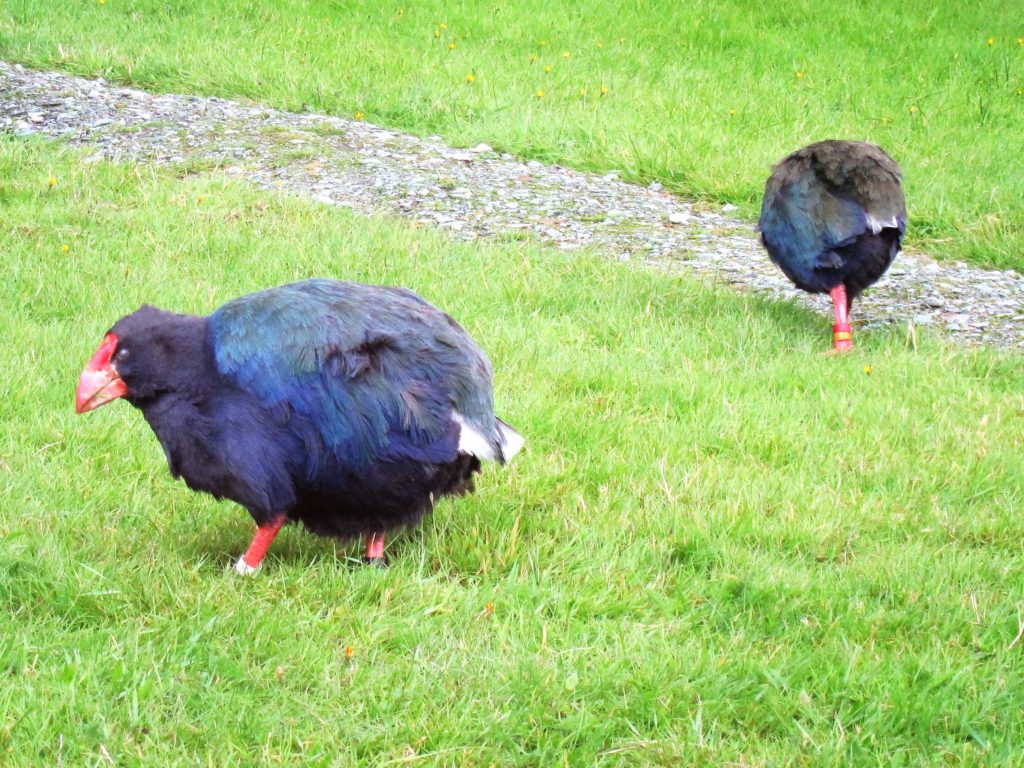 Another local bird brought back from the brink of extinction are kakapos.
Large, flightless, and nocturnal, there are only about 150 of these guys left. They make a strange booming noise in mating season.
Spare a tear of sympathy for the ground-dwelling birds of New Zealand. They had a predator-free, heavily-forested home until the arrival of humans and their dogs, rats, and mice (and later, cats, ferrets, stoats, and foxes.) 'Puir wee things', as the Scots would say.