That is, 'Farewell', in good round English.
Time for a brief roundup of our journey back to Auckland. We spend a night in Mangawhai Heads.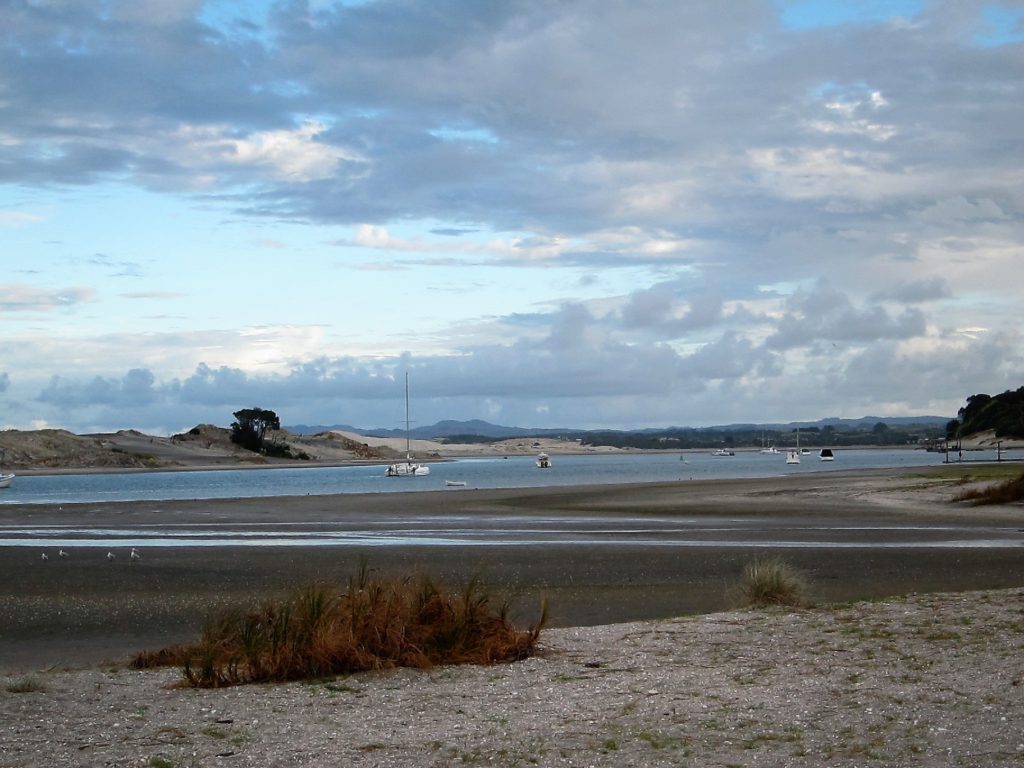 We discover on this trip that a bowl of water set on the ground is a sure-fire duck attractant. They like to drink, or wash their beaks, or both.
One duck in particular spends all day with us. She sleeps at our feet, centimetres away. She has a pronounced limp when she waddles. We name her Jemma.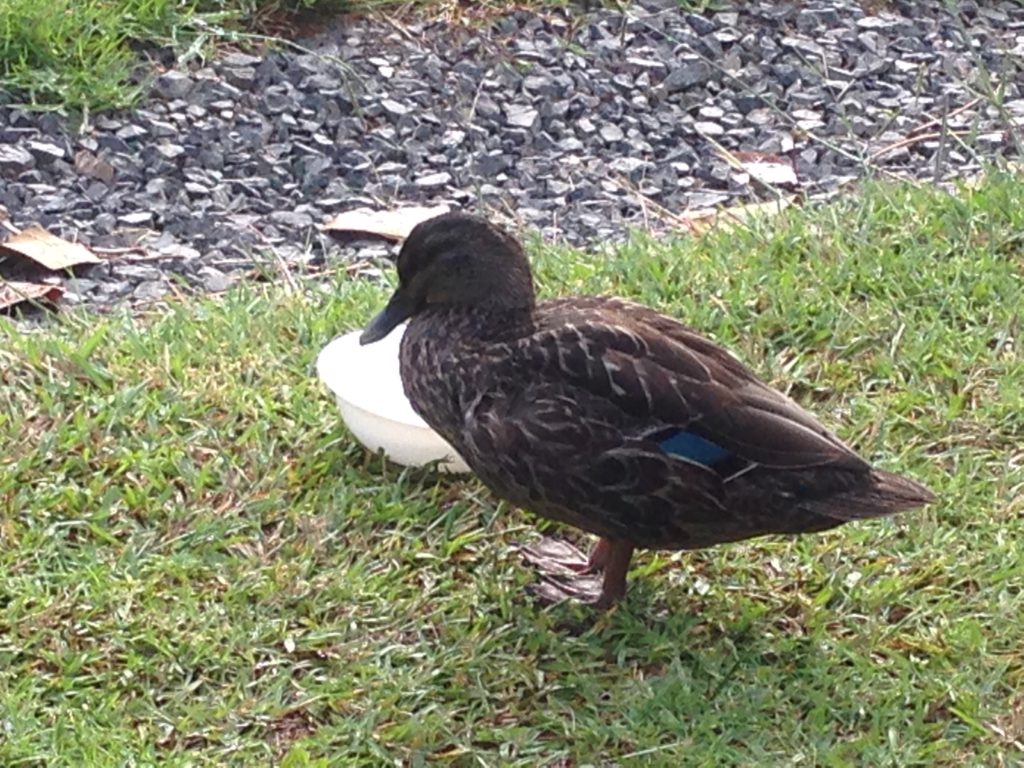 There's no shortage of ducks in many NZ campgrounds.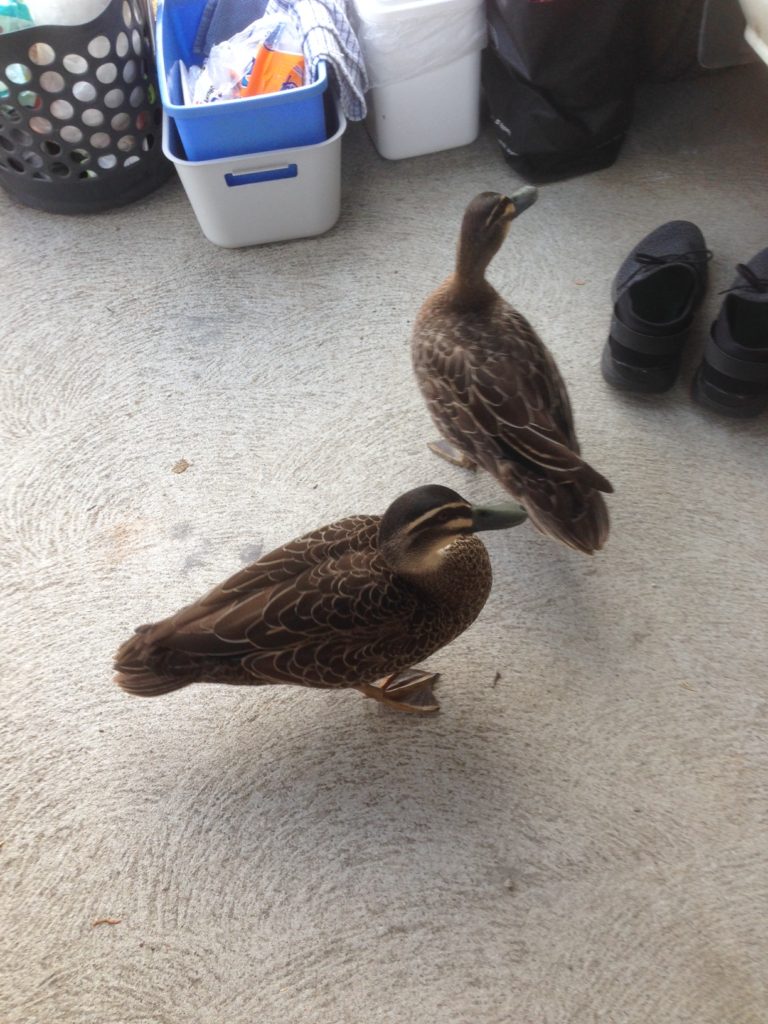 We stop at Owera for a couple of days. Only 40 kilometres north of Auckland, it's a relaxed beach town. Very popular for kitesurfing. Not surprising, given the gale-force winds that blow here.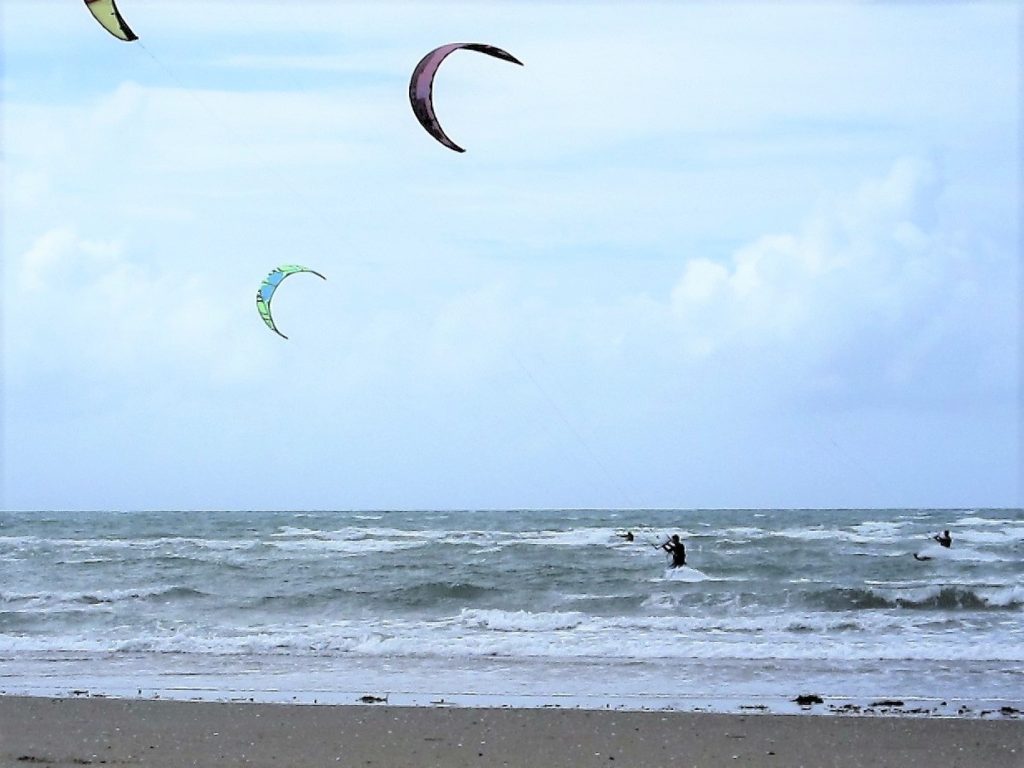 A lot of activities in NZ involve jumping off of bridges, leaping out of airplanes, rafting down foaming rivers – you get the picture. Thankfully, we have transcended this age of adrenaline addiction.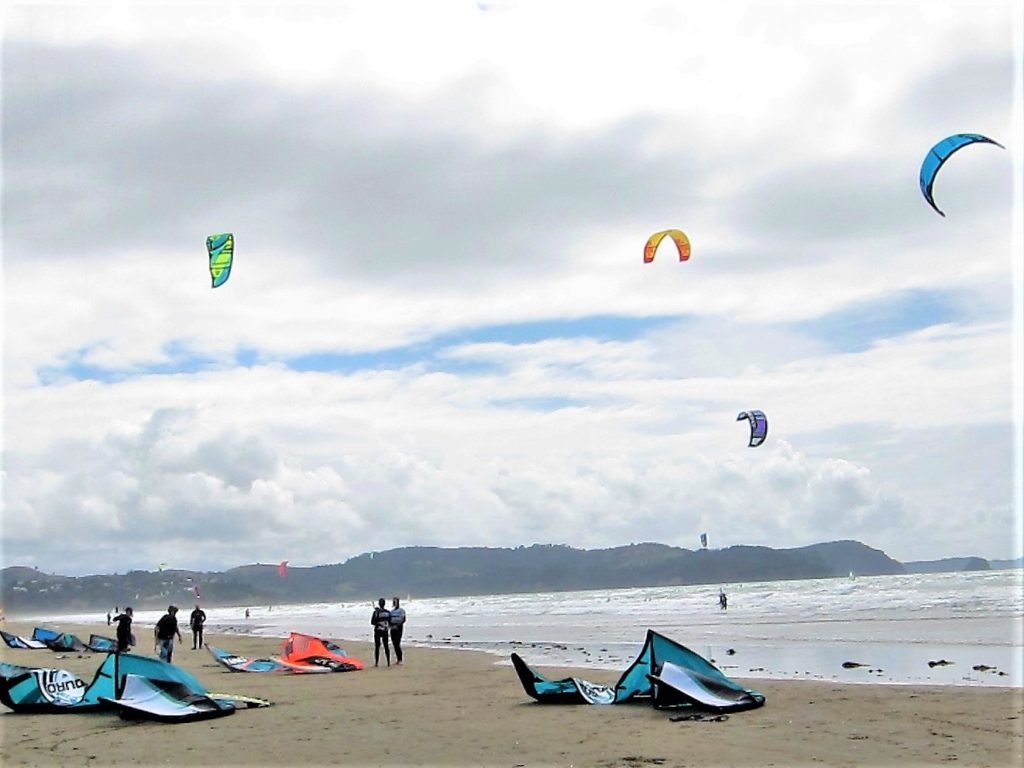 In Auckland, we spend an afternoon at the zoo. We see some NZ animals, like keas.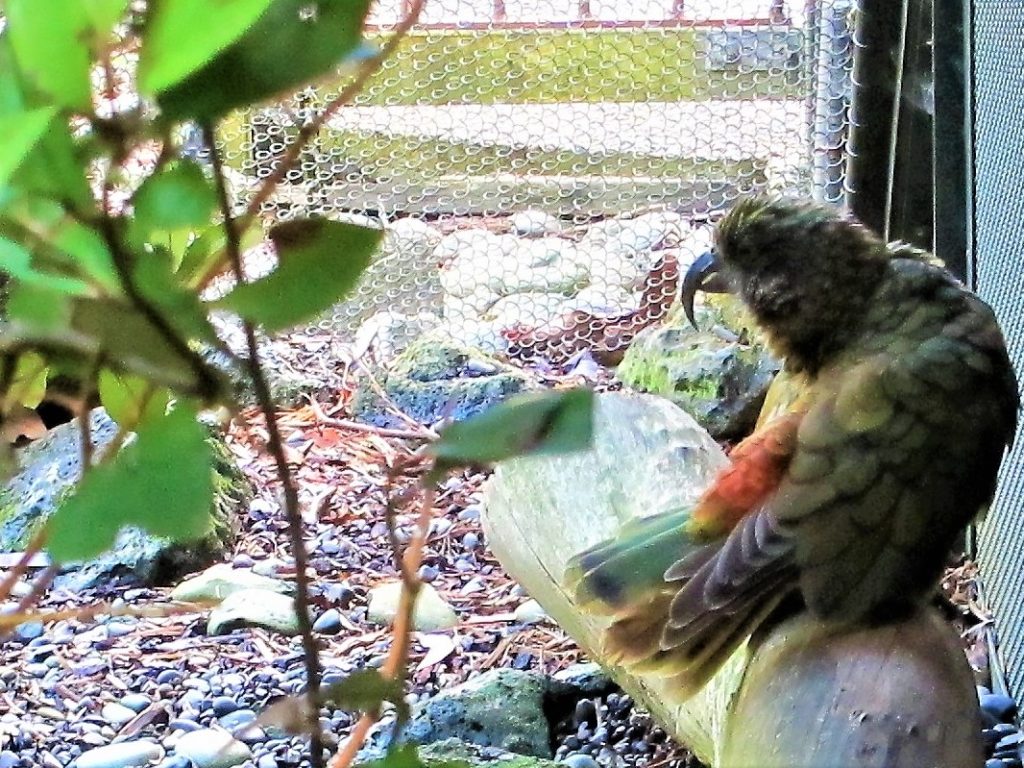 I finally get to see a tuatara. Like most ground-dwelling creatures here, they are almost extinct.
We see kiwis in the kiwi house. (Q. where do New Zealanders go for information online? A. Kiwipedia)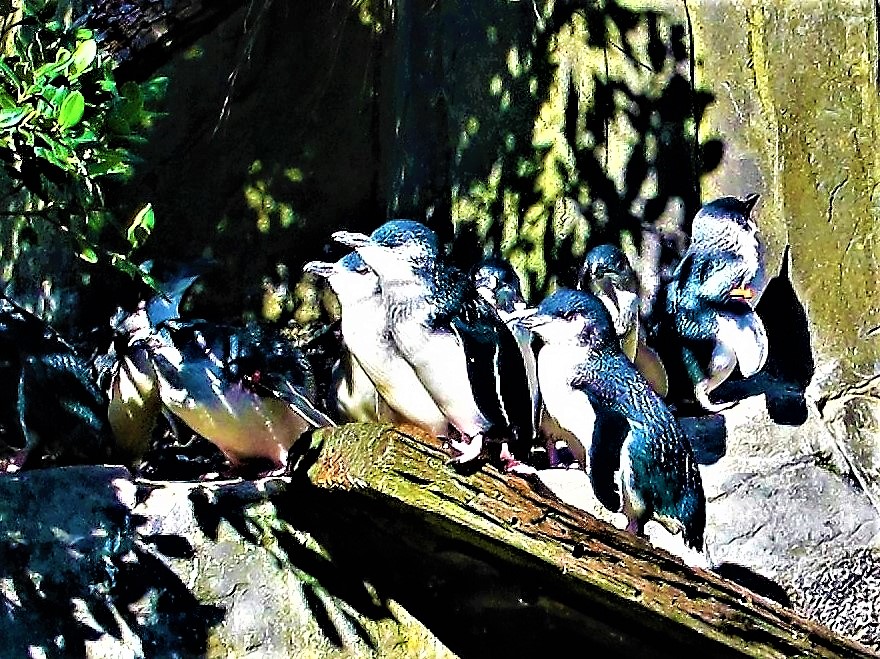 We enjoy the Australian section for the wave of nostalgia we feel for that country's awesome critters. For instance, they have a great Tasmanian devil enclosure.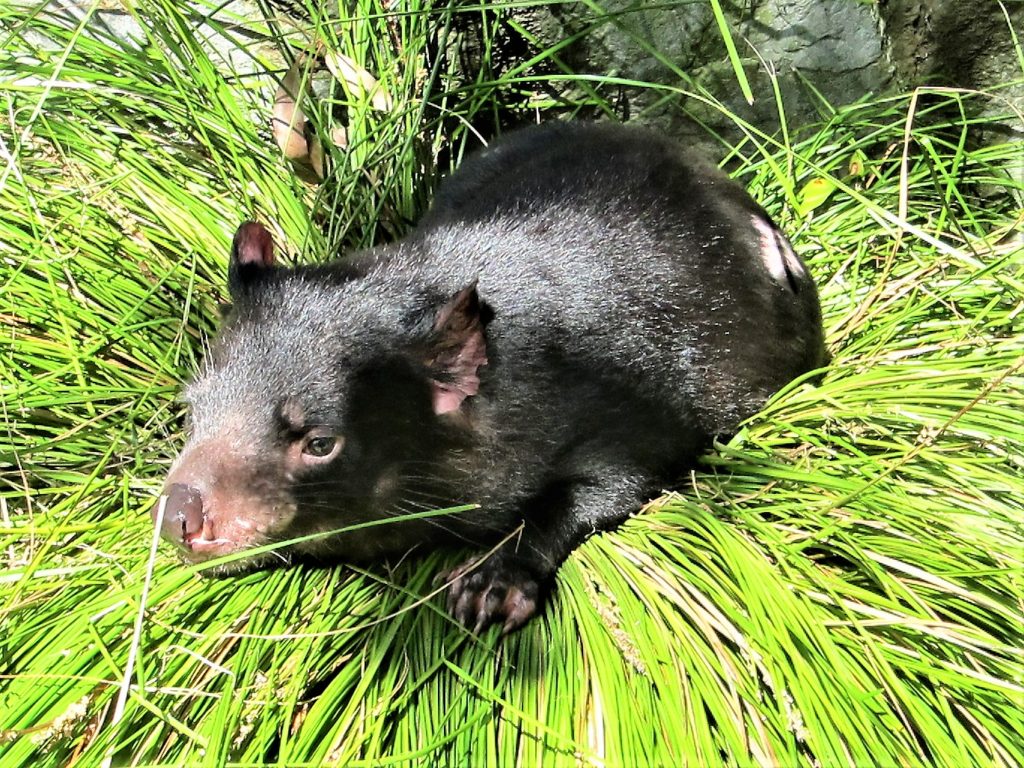 We hope he strikes a more fearsome pose for the camera. He doesn't disappoint.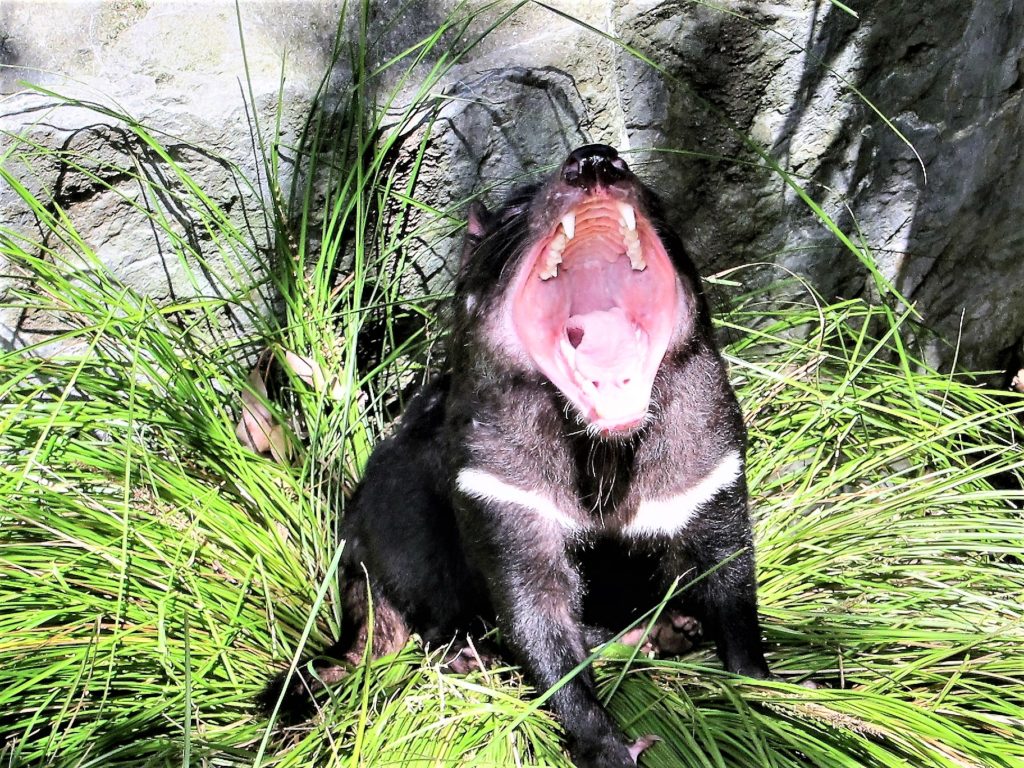 Which reminds me, we book an appointment with a dentist while in Auckland.
Continuing the Aussie animal theme, we come across a pair of brolga cranes. Brolgas are well known for their graceful courtship dancing. In this case, one of the pair is totally uninterested.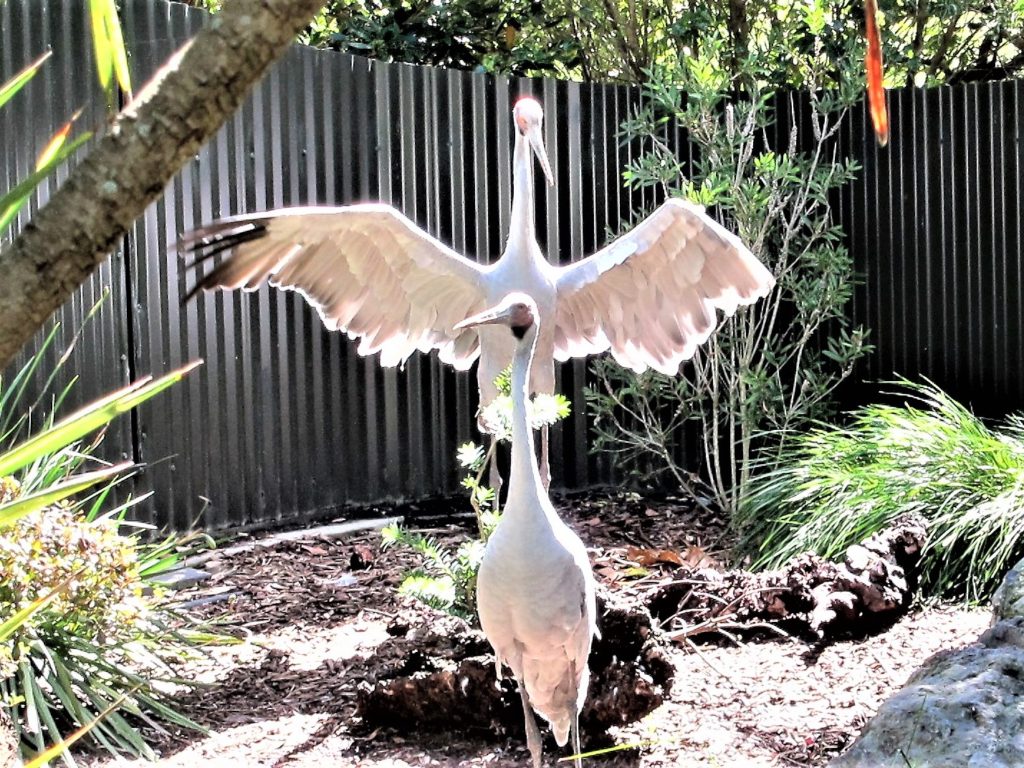 I commune with a brace of emus.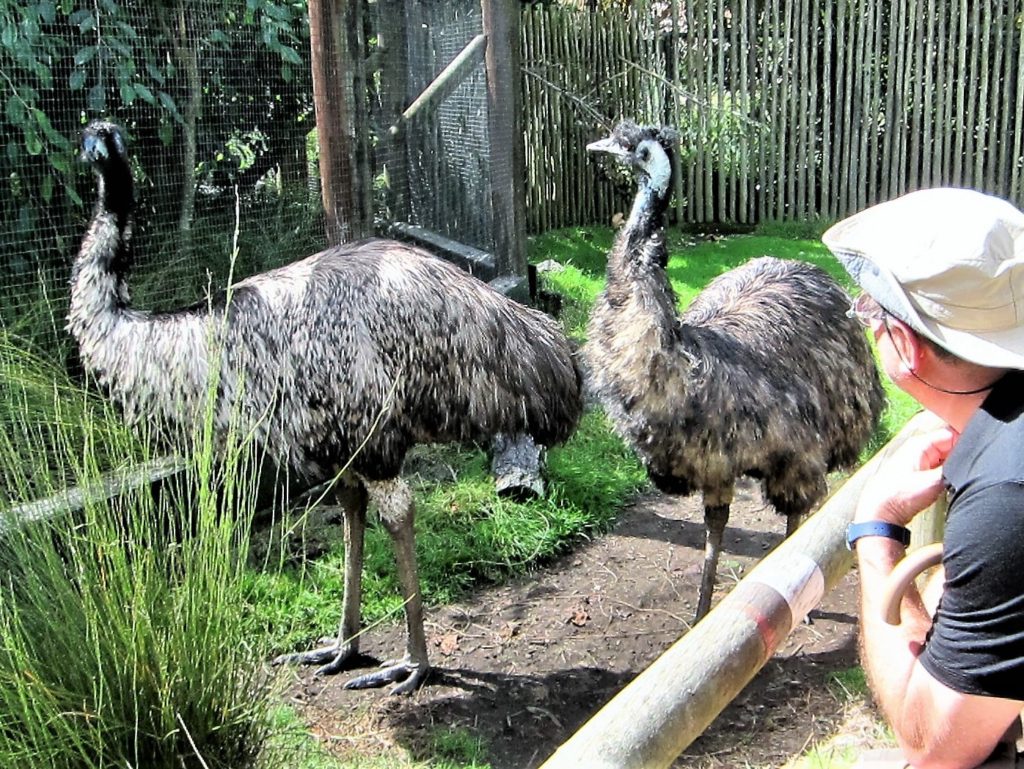 We like the red panda. Looks like the love-child of a fox and a racoon.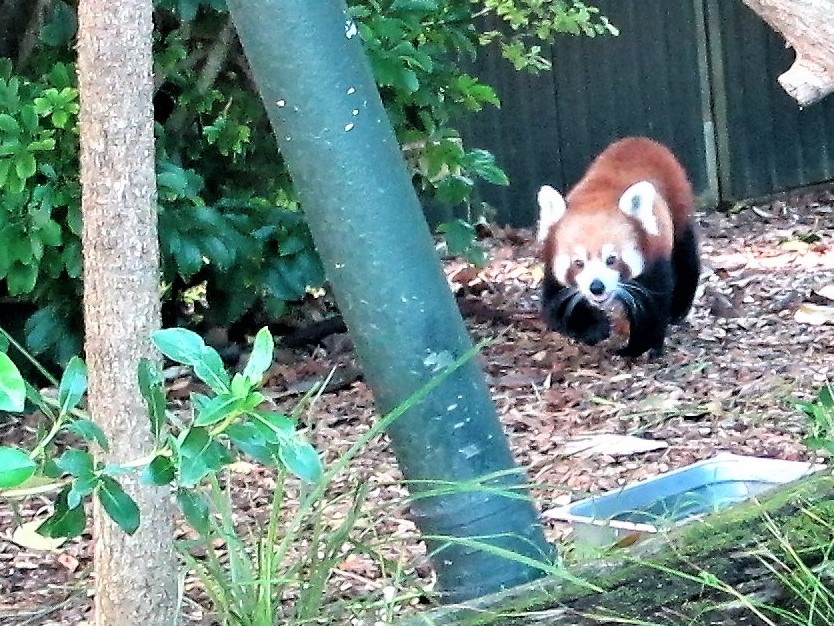 Sight or Insight of the Day – Haere rā
We come full circle. When we first arrived in Auckland, I took advantage of the irresistible photo opp offered by this Vincent Street window. A few months and 7,500 kilometres later, it's Maria's turn.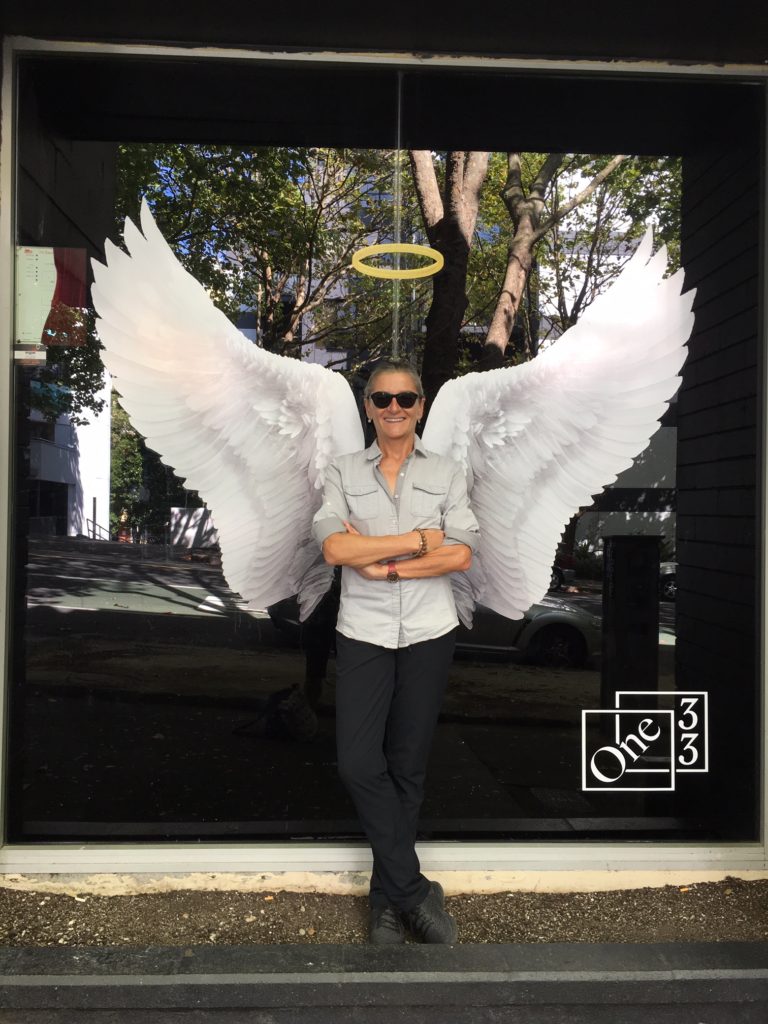 So long, New Zealand. Thanks for being here for the world.