The sidewalks of Hong Kong are usually crowded with people.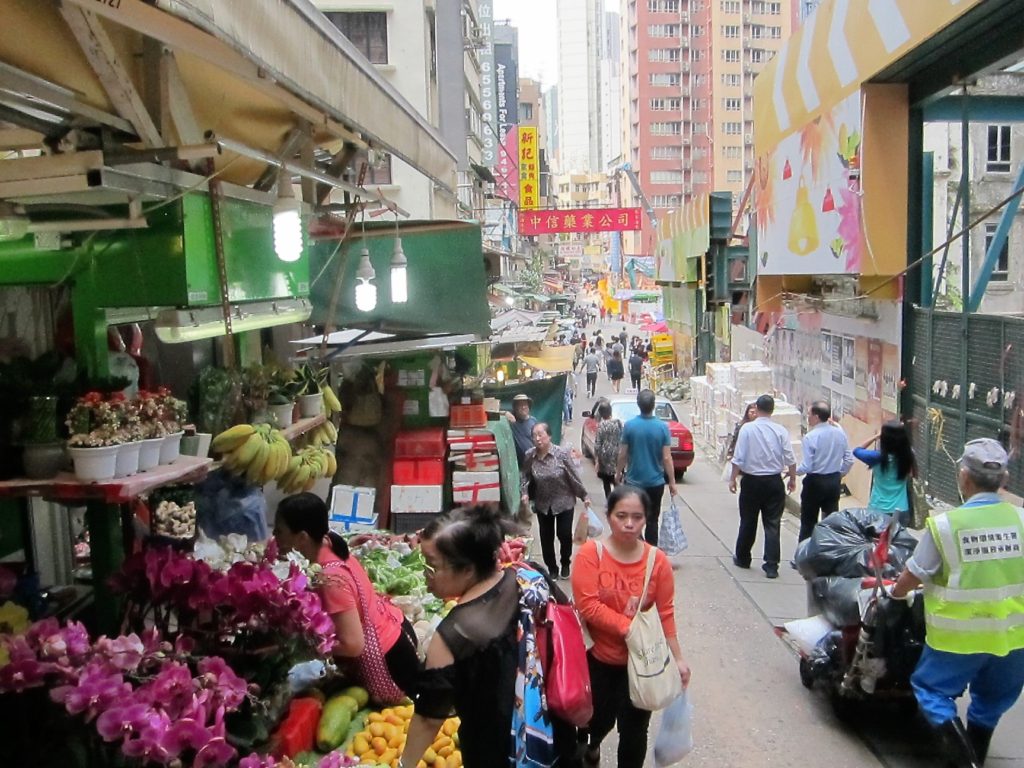 Very different from the vast empty spaces of, say, Australia.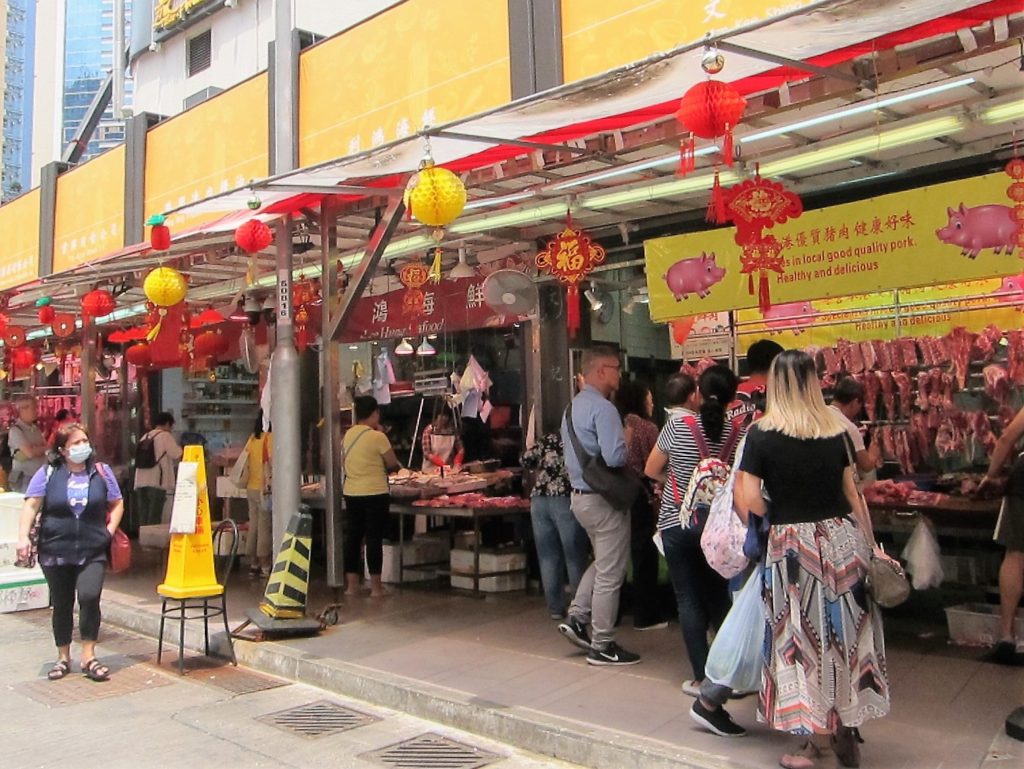 We wander around the Central district.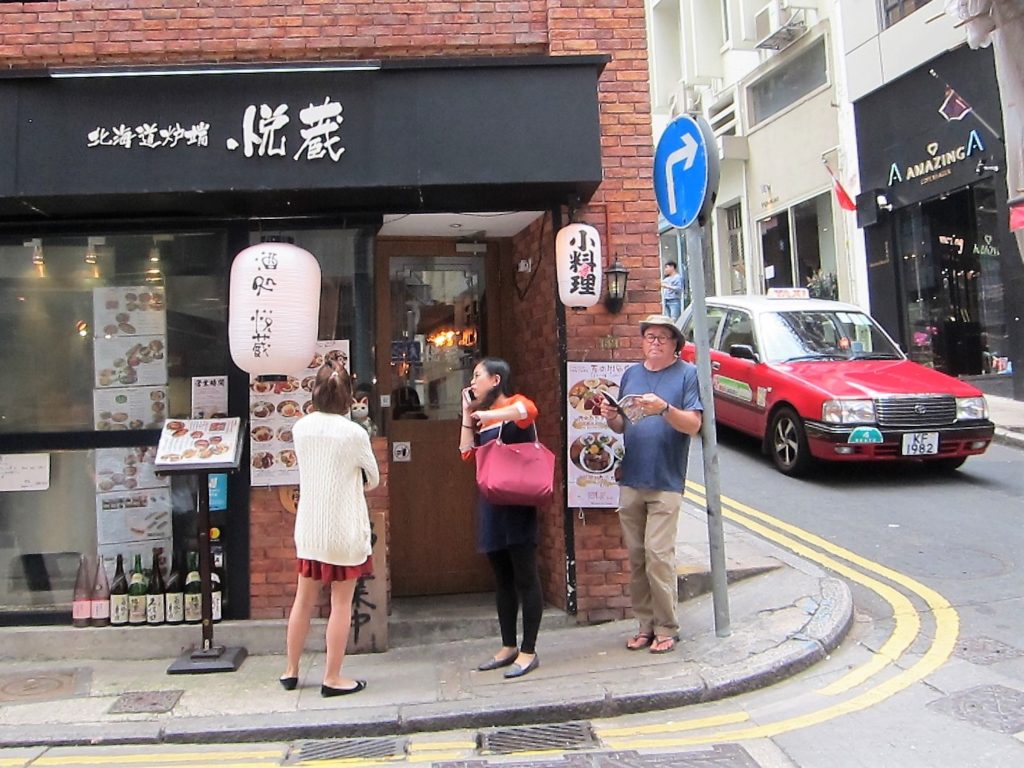 Today, a street stall provides lunch.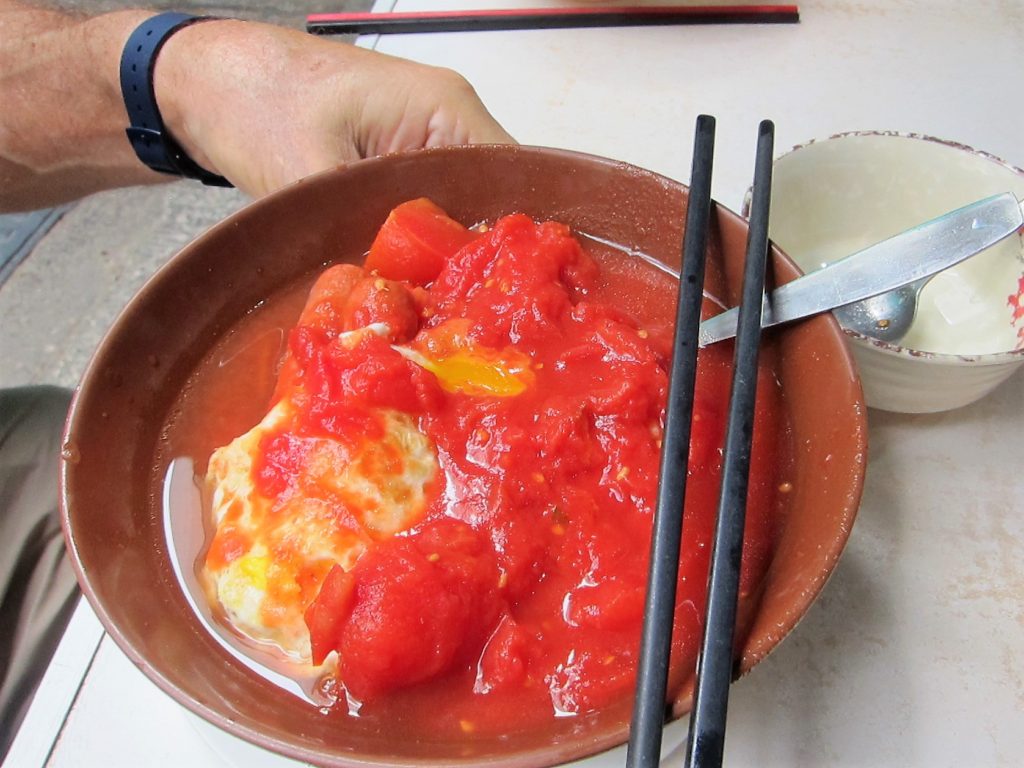 Sometimes we eat in fancier places. This is a dim sum restaurant recommend to us by our niece Julia.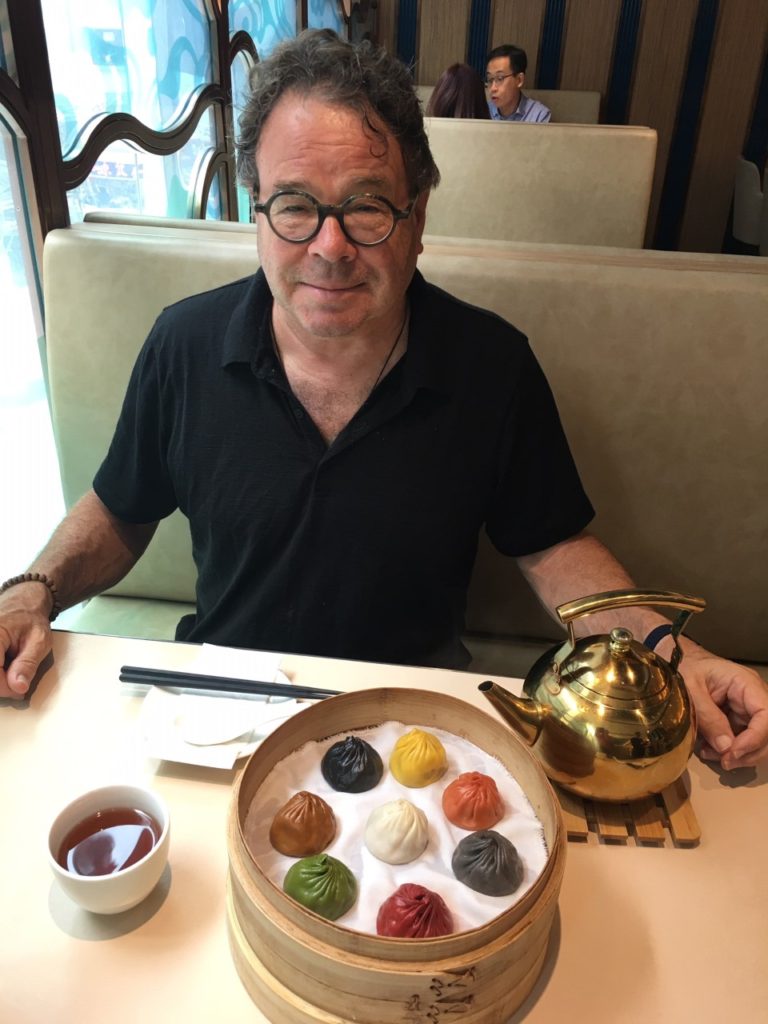 We take the Peak Tram to Victoria Peak. As this is a 'must-do' for every visitor in town, there are enormous lines for entry.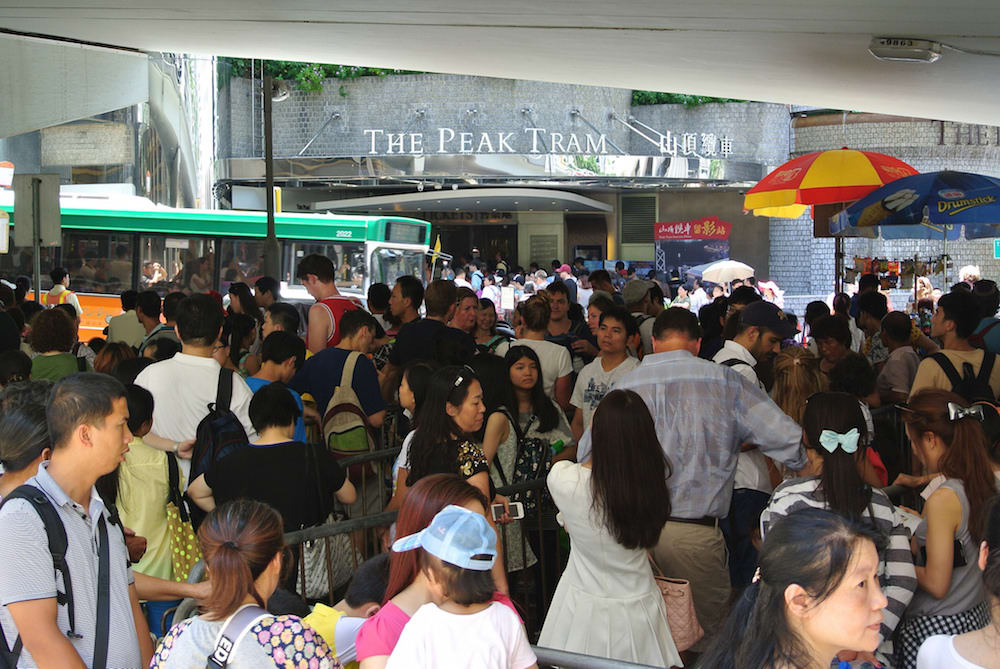 The view is worth the long wait.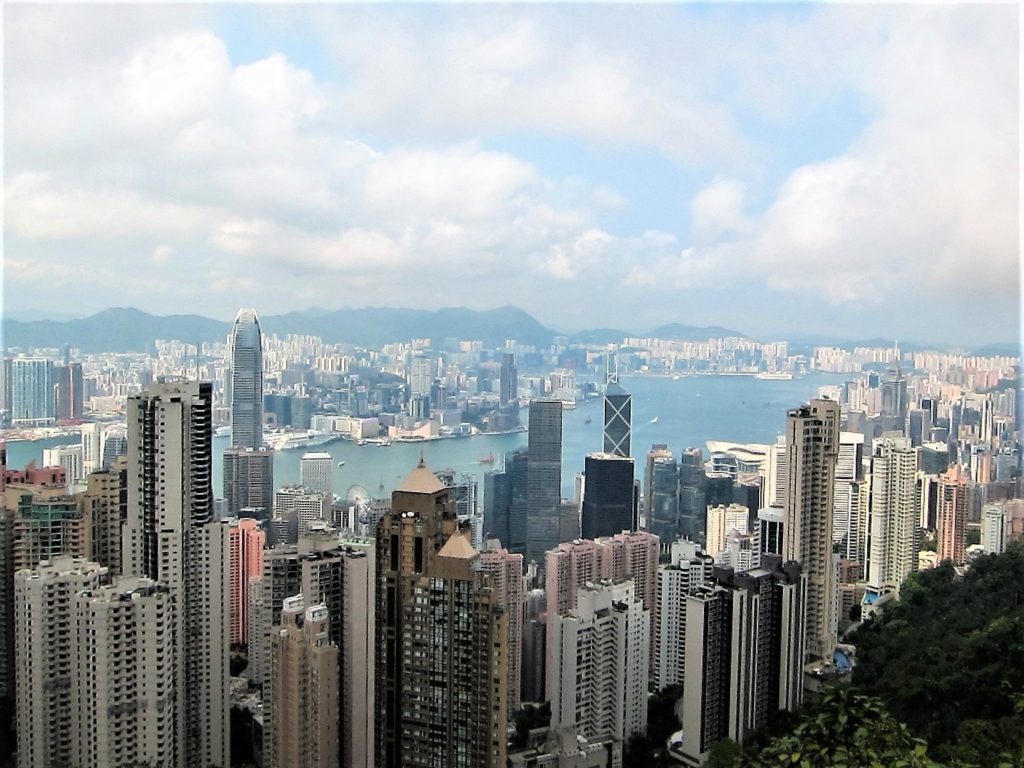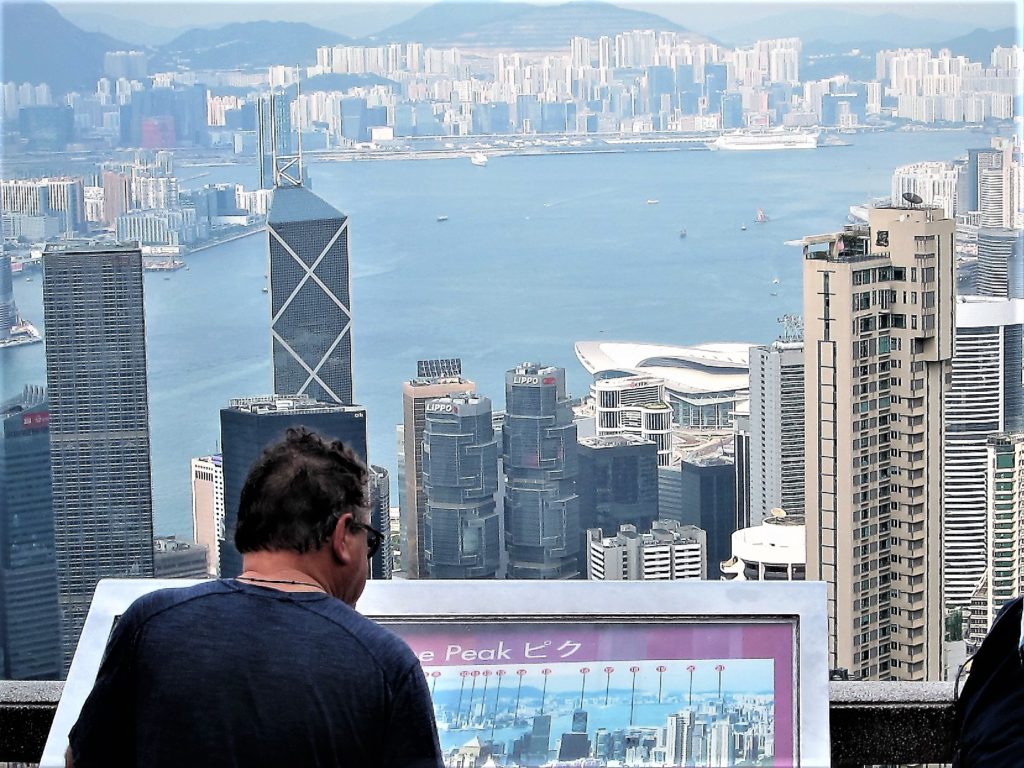 A sundowner on the Avenue of Stars. It's Happy Hour.
This evening we happen to be at the waterfront just as the Symphony of Lights is beginning.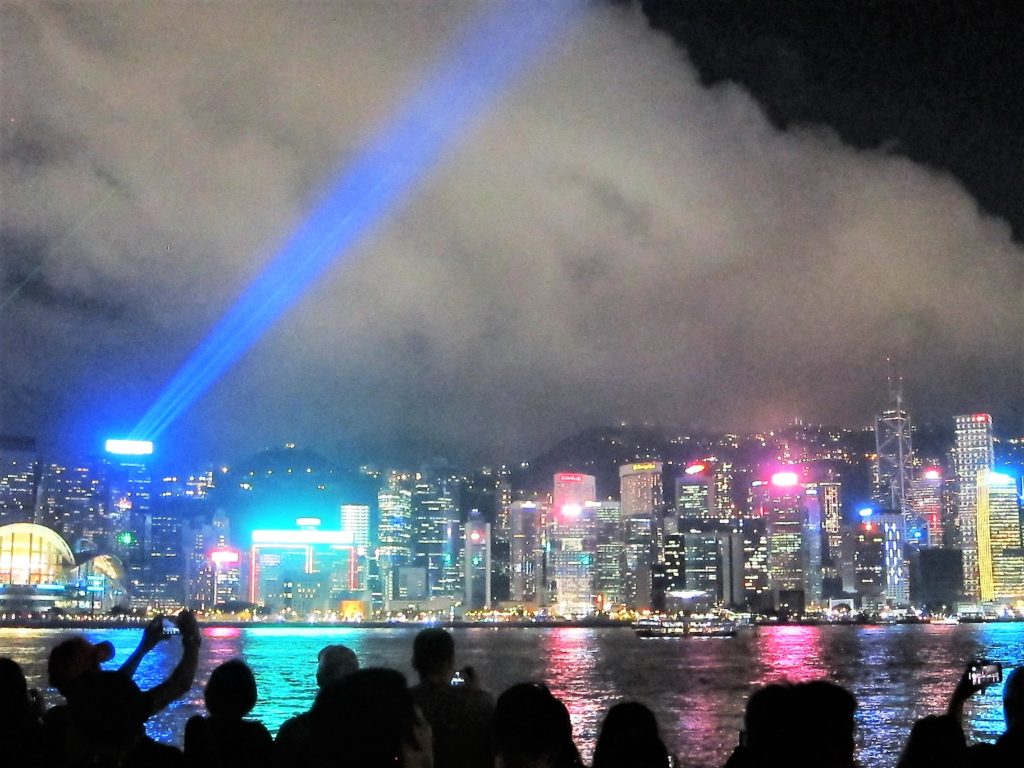 Maria signs up for a few yoga sessions in the nearby Peninsula Office Tower, linked to the famous Peninsula Hotel. The participants get a great view across the harbour.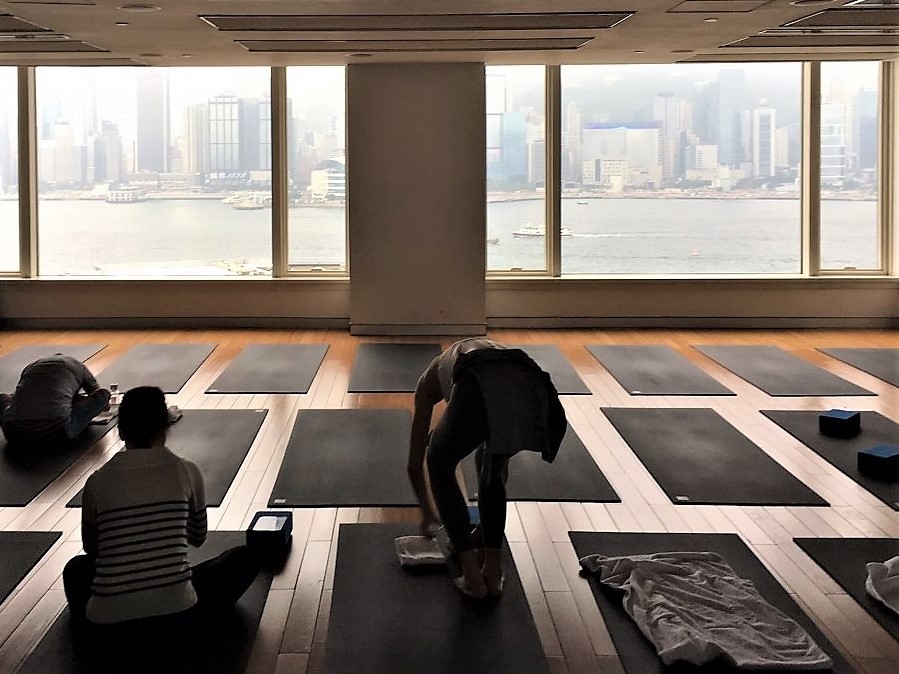 These junk-like boats are a common sight.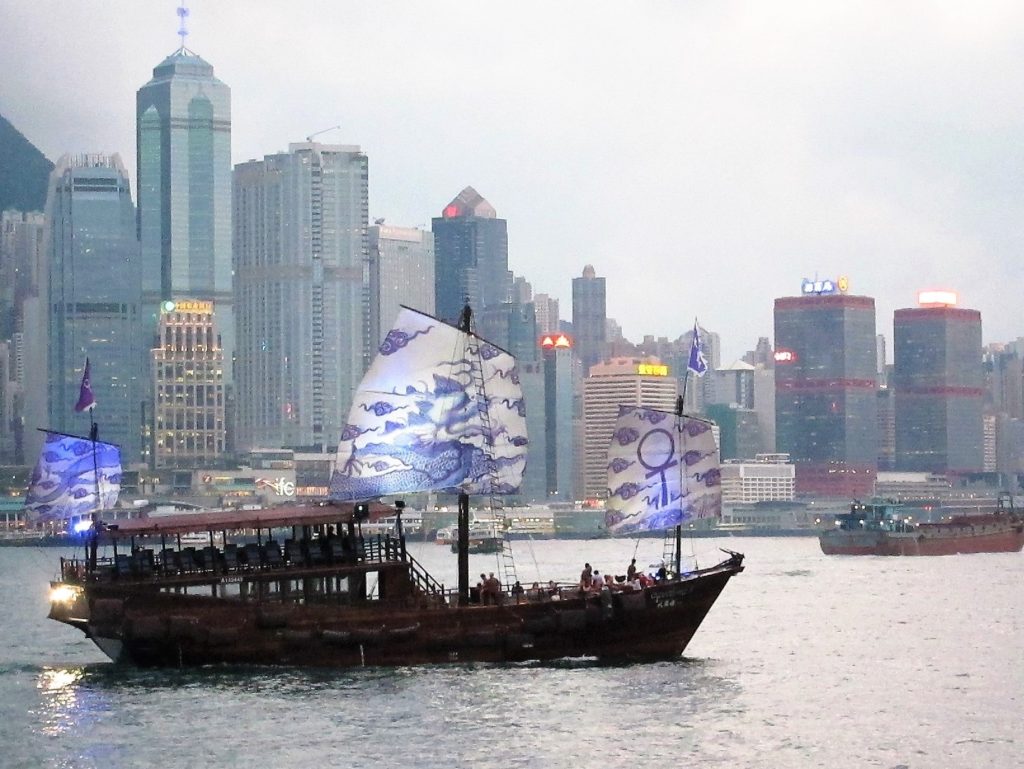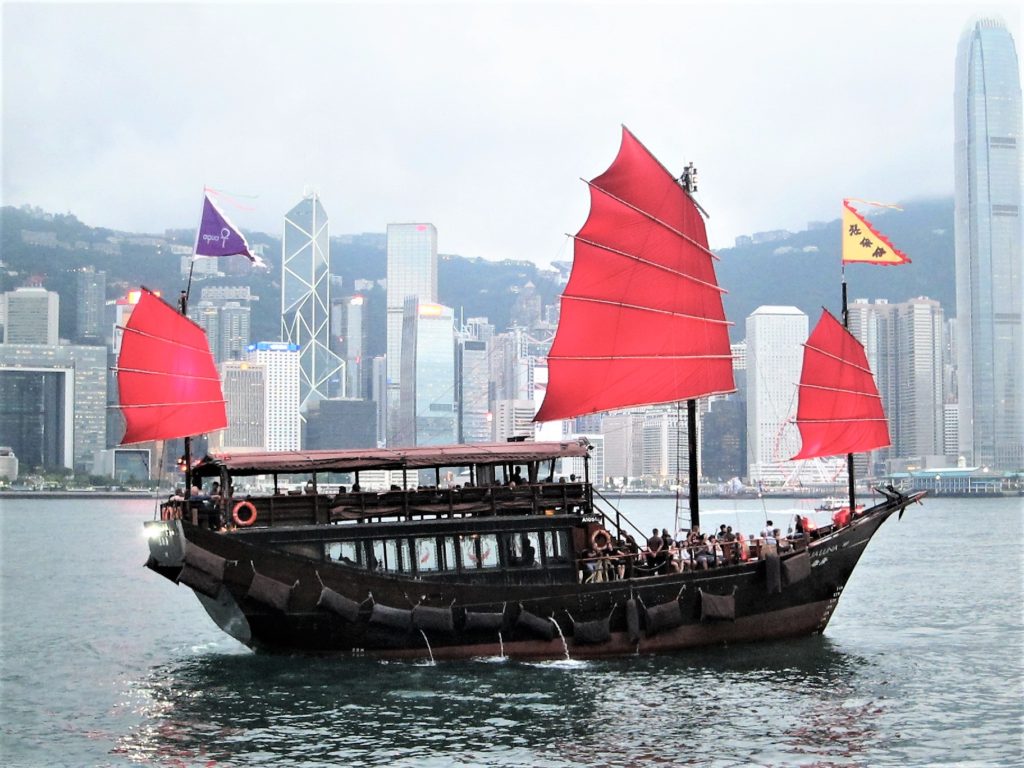 Usually for tourist excursions. We use the iconic Star ferries to cross the harbour a few times as a change from taking the metro.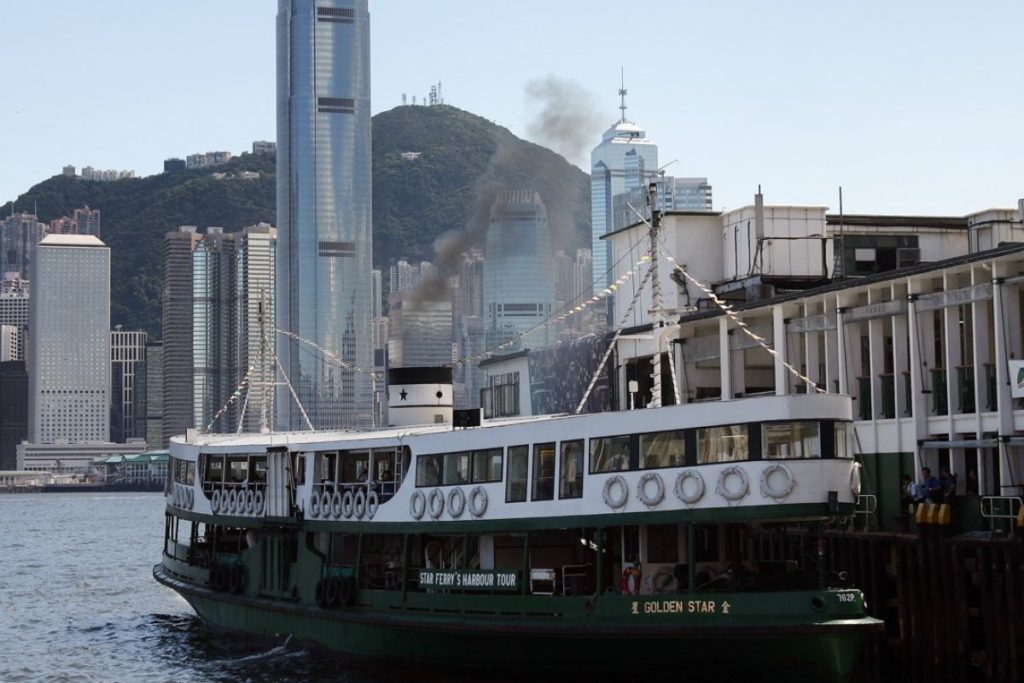 Early one morning, we go to Macau for a day trip on a fast catamaran. It takes about an hour.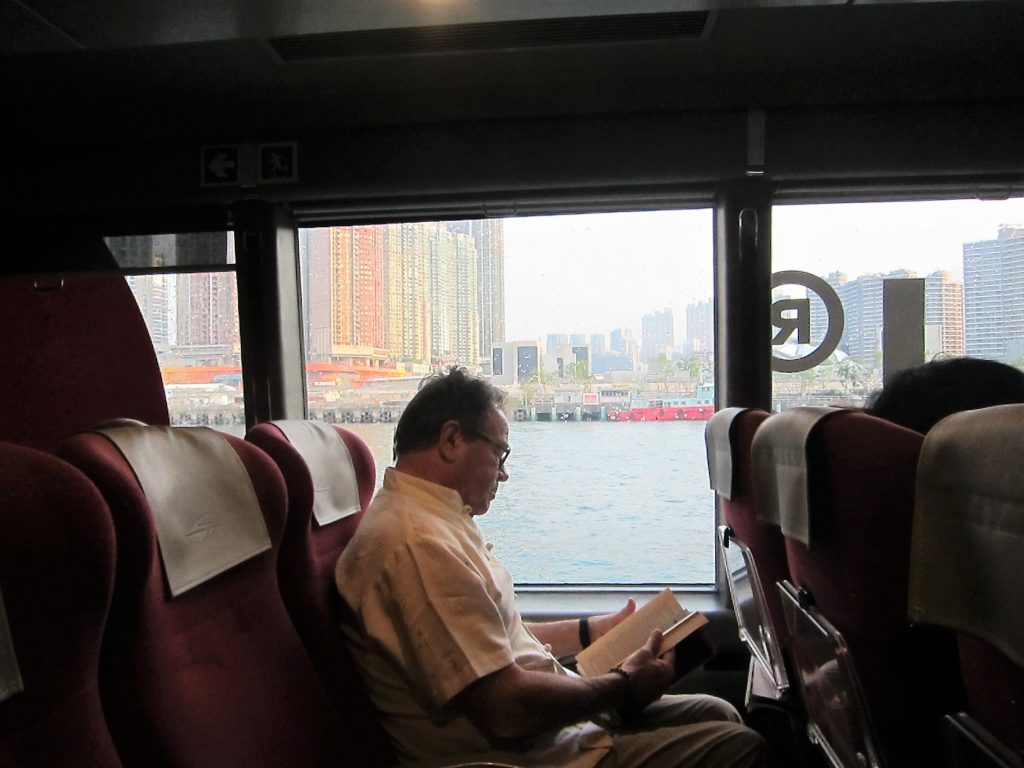 There aren't many Portuguese-speakers left, but the town still counts as part of the Mundo Lusófono.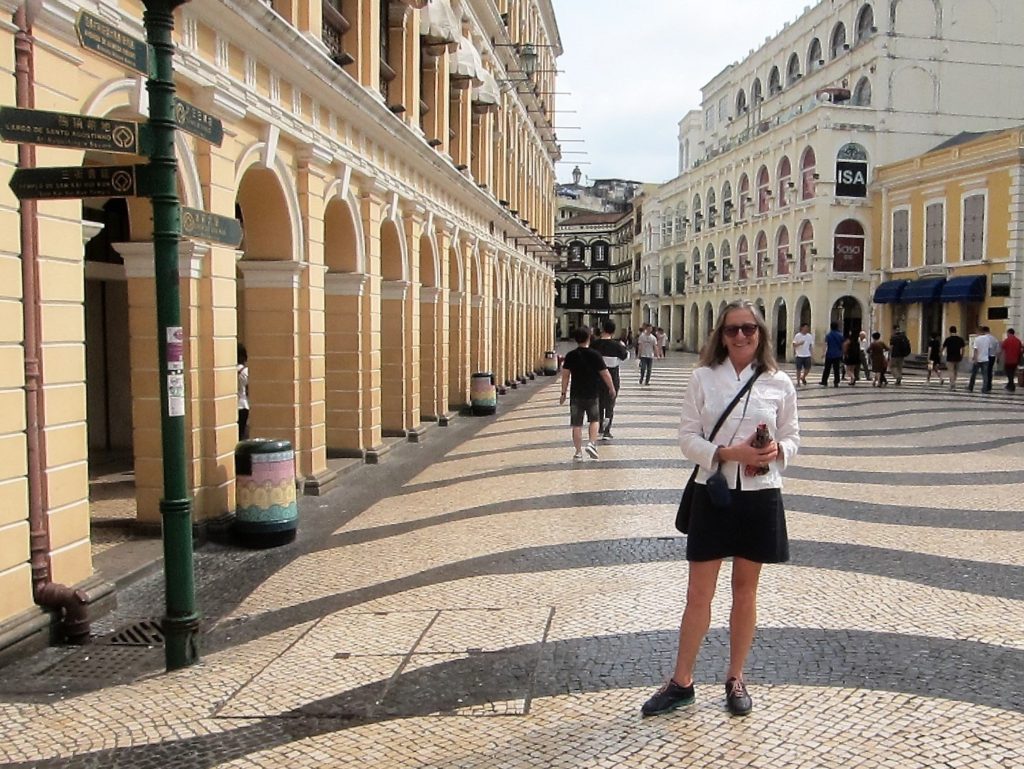 Popular with Hong Kongers as a gambling Mecca. (There are no casinos in HK.)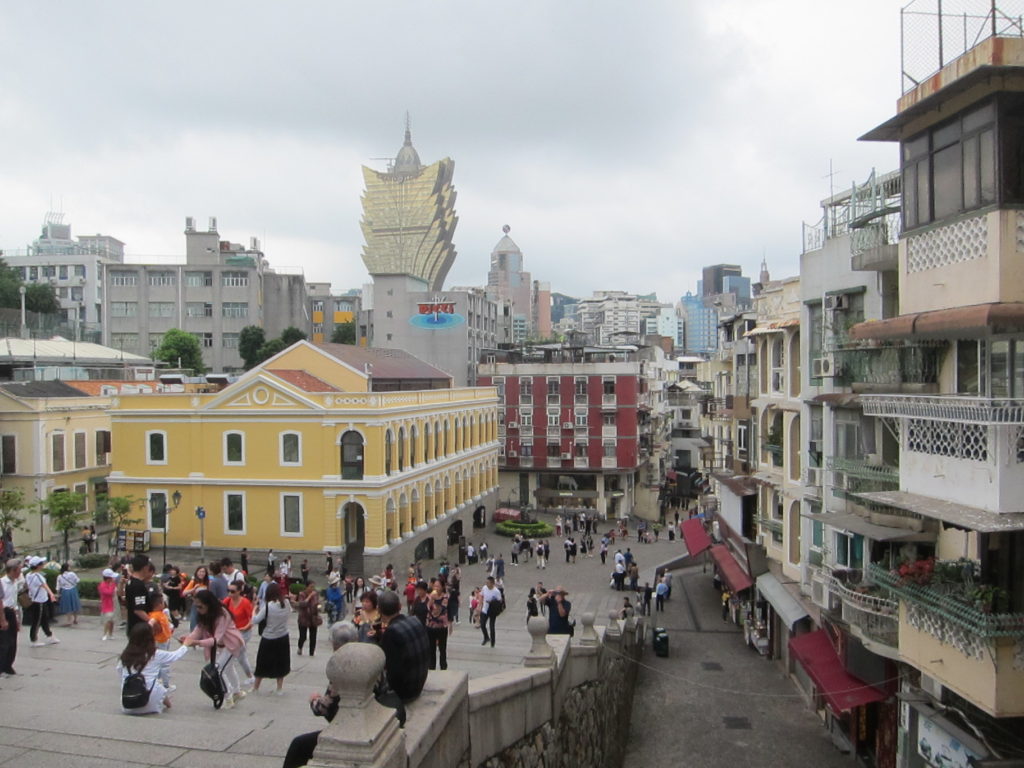 The ruins of St. Paul's church. Started in 1602 by the Jesuits.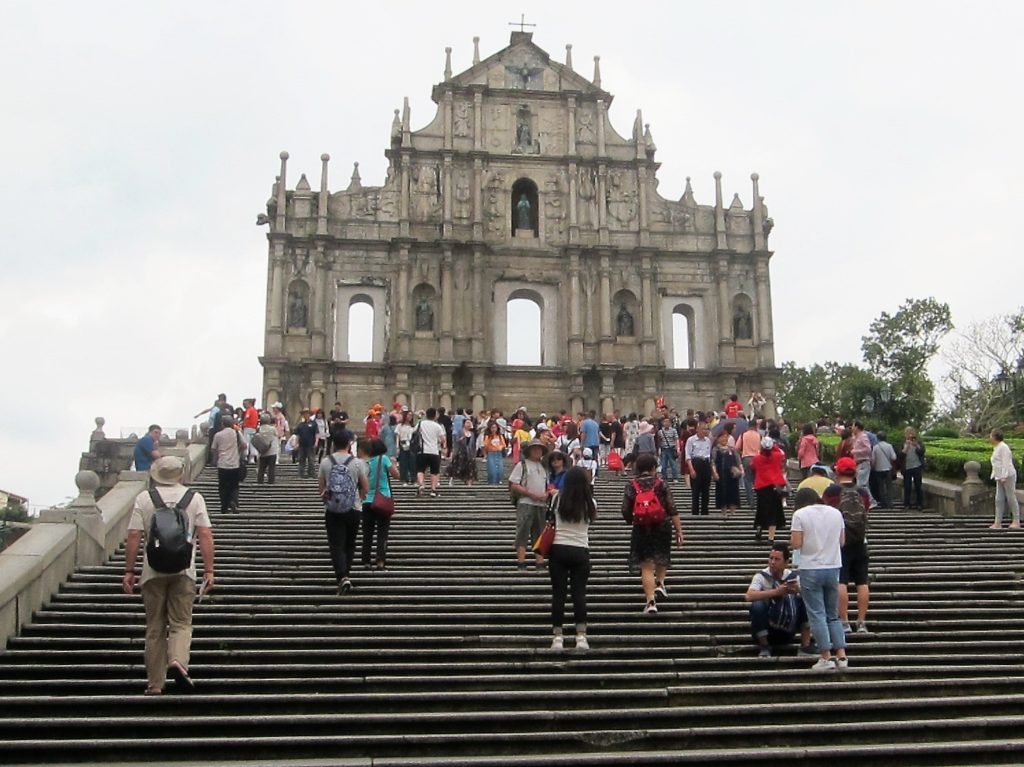 Close up, the facade has an interesting blend of Western and Chinese elements.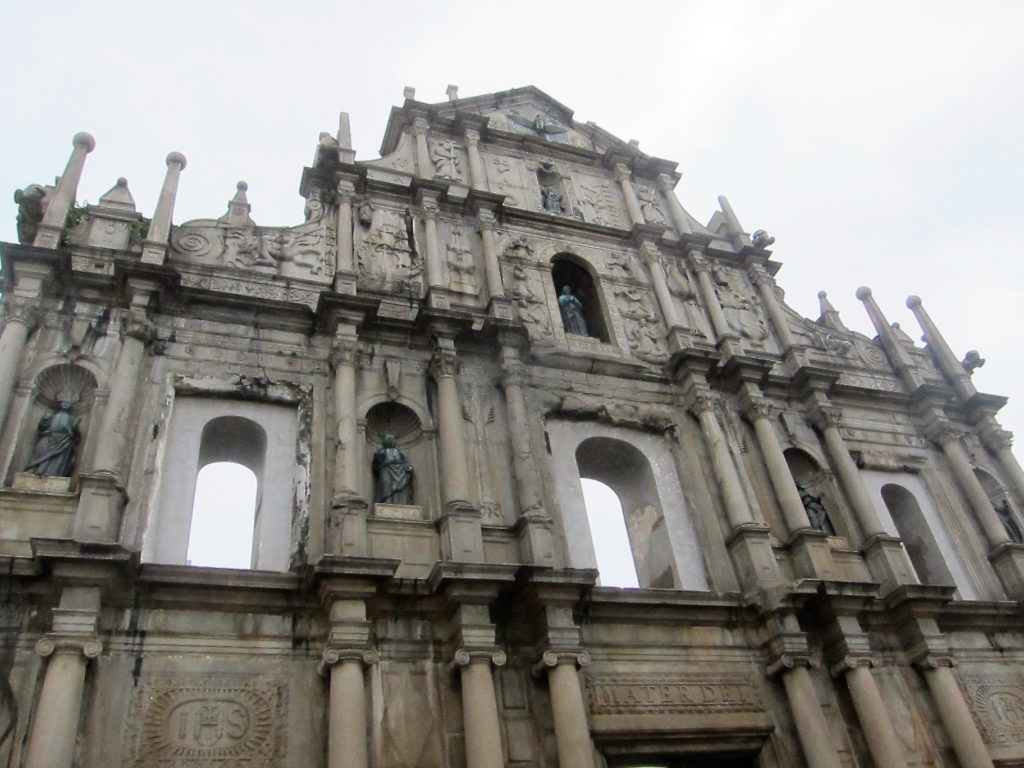 A quiet alley is good for a rest.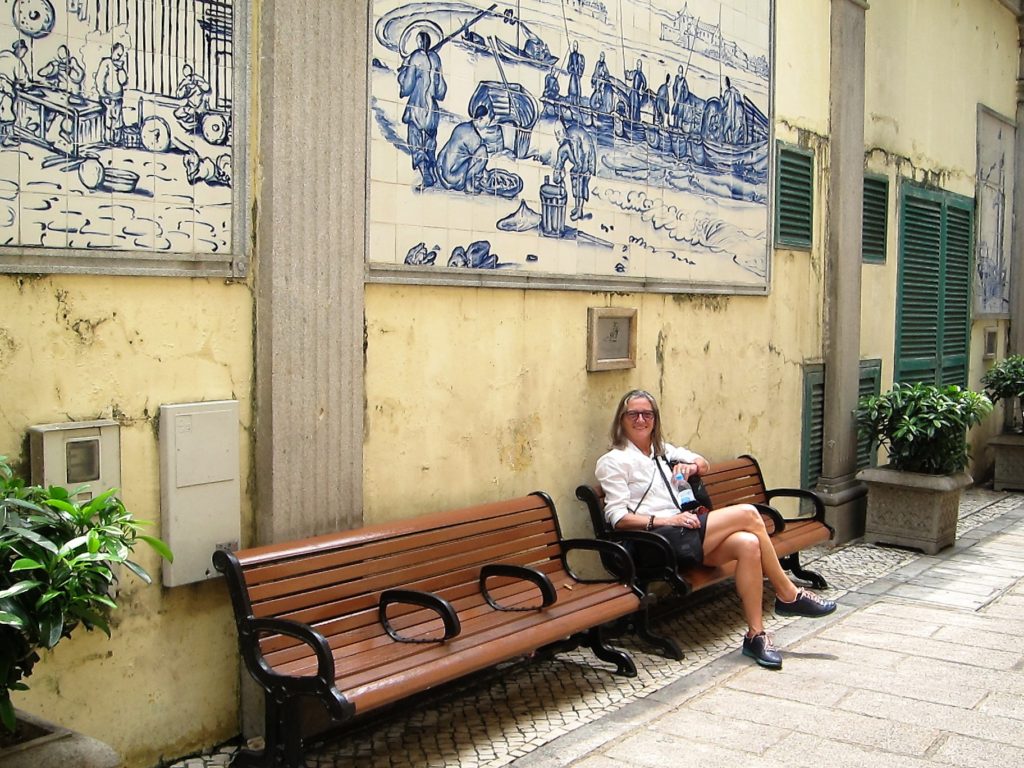 We have lunch at the Restaurante Escada.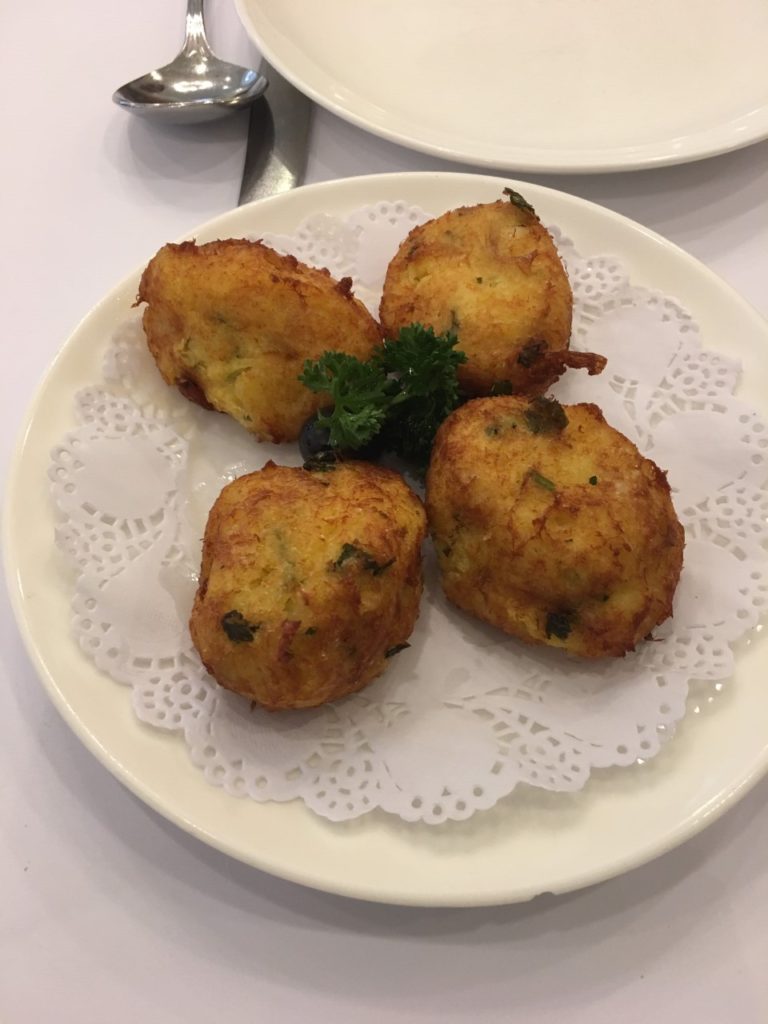 In the Macau Museum, we find this fascinating exhibit about cricket fighting. Below is a cricket fighting 'arena', some cricket cages and porcelain food bowls, and four 'cricket ticklers' with rat-whisker bristles.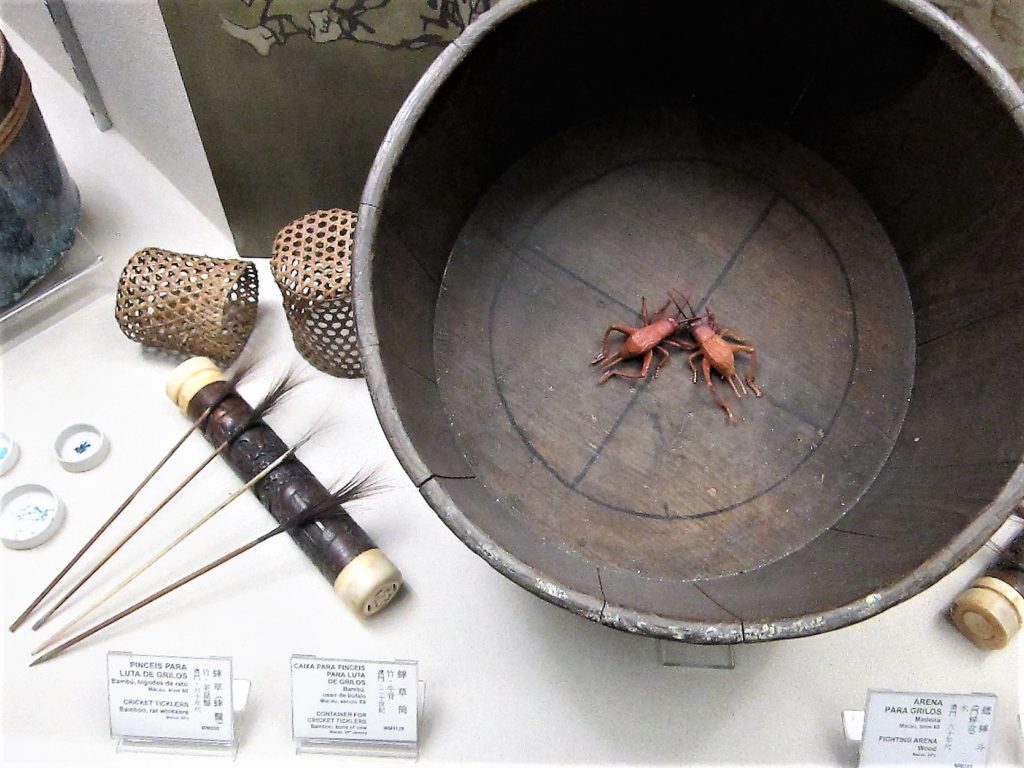 Sight or Insight of the Day – Hong Kong and Macau
Hong Kong has some hellishly steep places.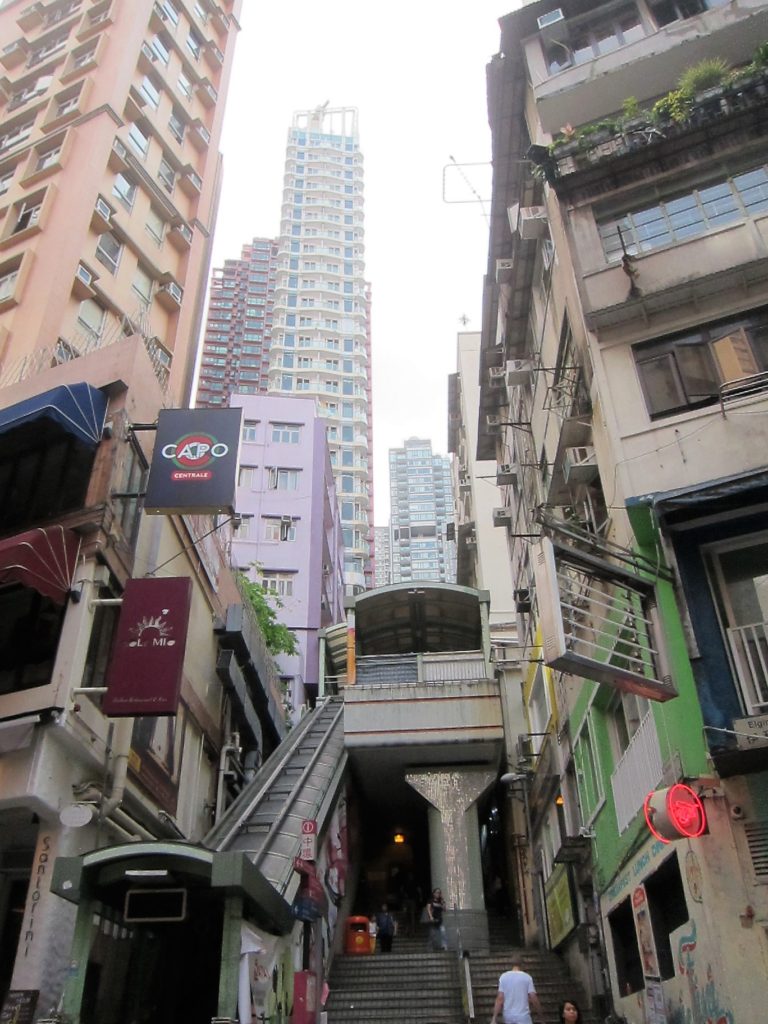 Luckily, for lazy people there is the Central-Mid-levels escalator.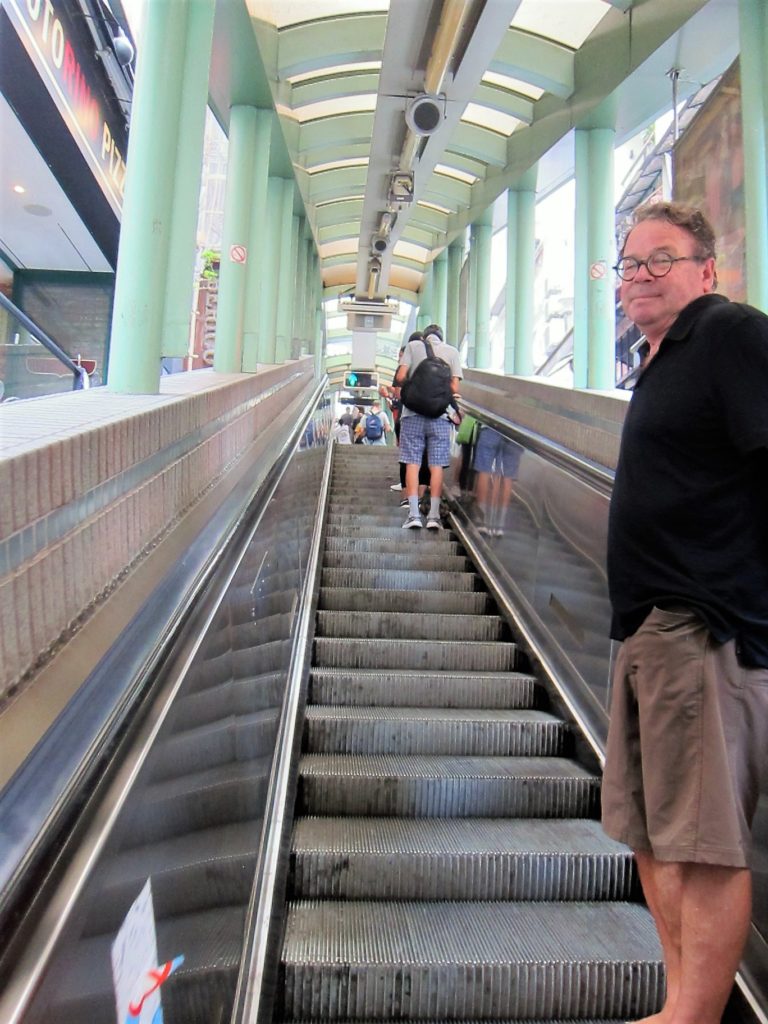 You have to walk down, though.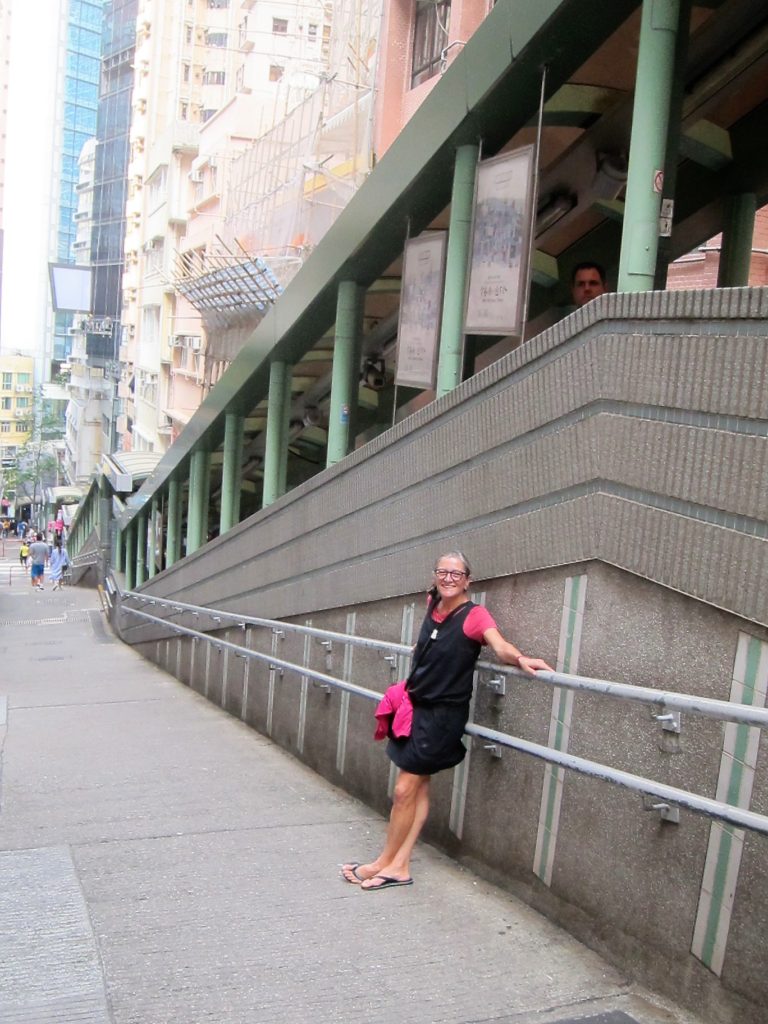 We can think of a few cities that could use something like this.