First of all – Happy Easter!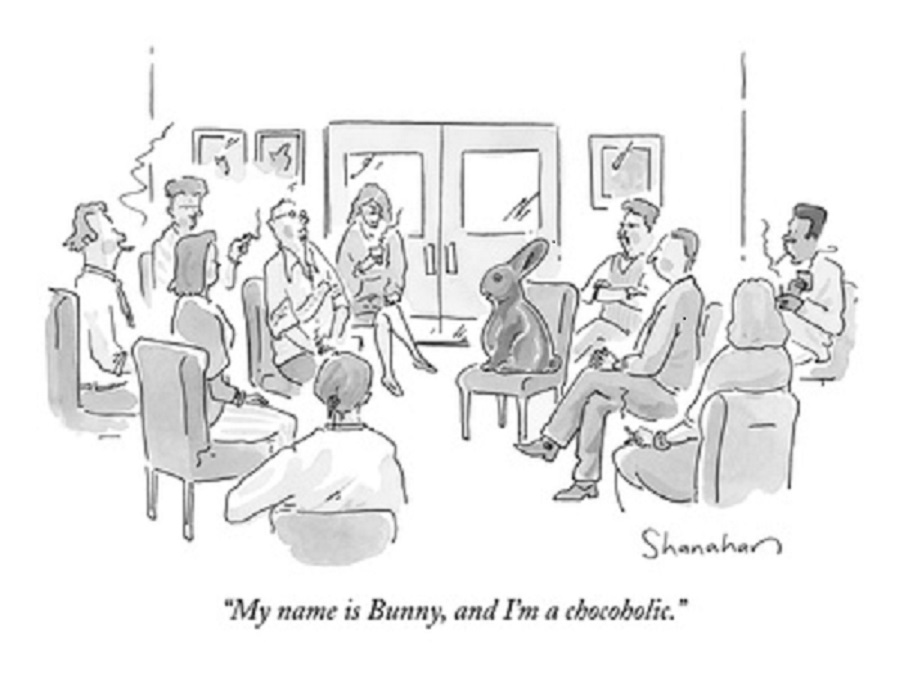 On our penultimate day in HK, we take the Ngong Ping 360 cable car to the big Buddha on Lantau Island.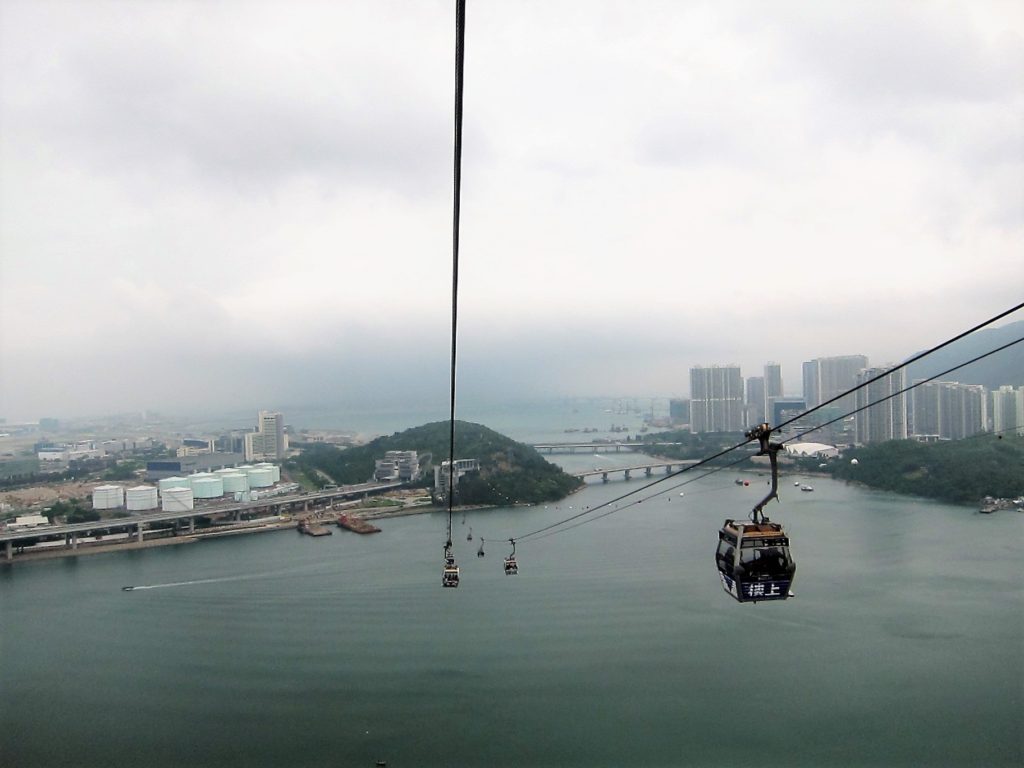 We pass the airport from where we'll be leaving for Japan. Built to replace Kai Tak, it's built on reclaimed land and is quite the engineering feat.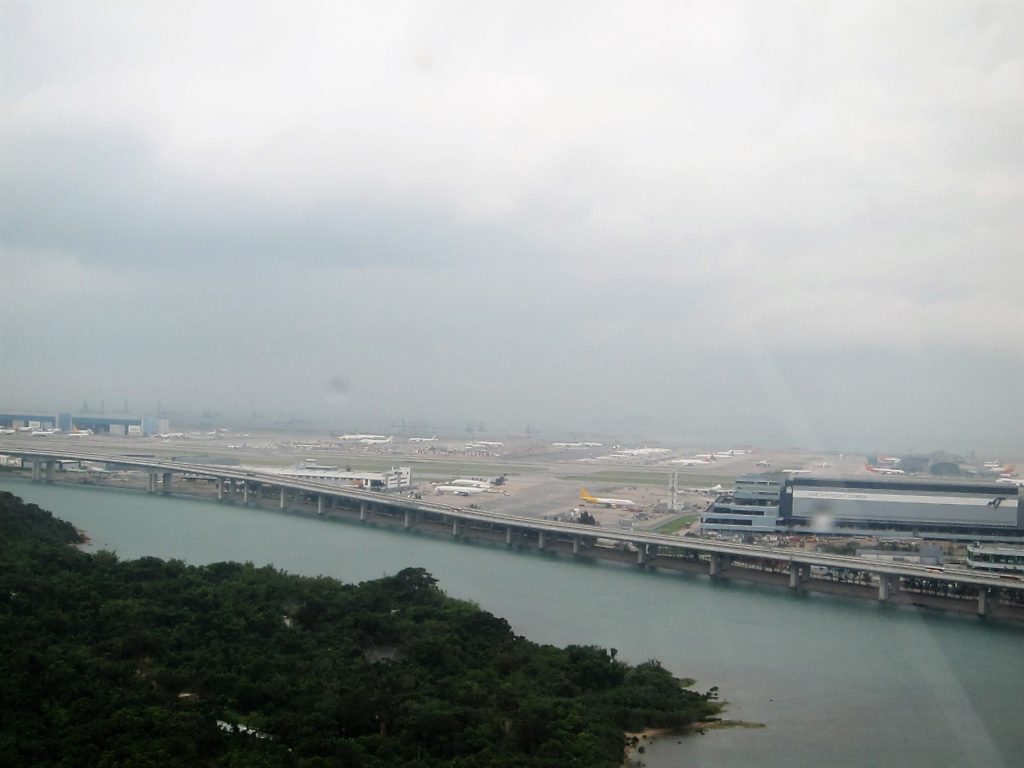 A Chilean woman takes our photo.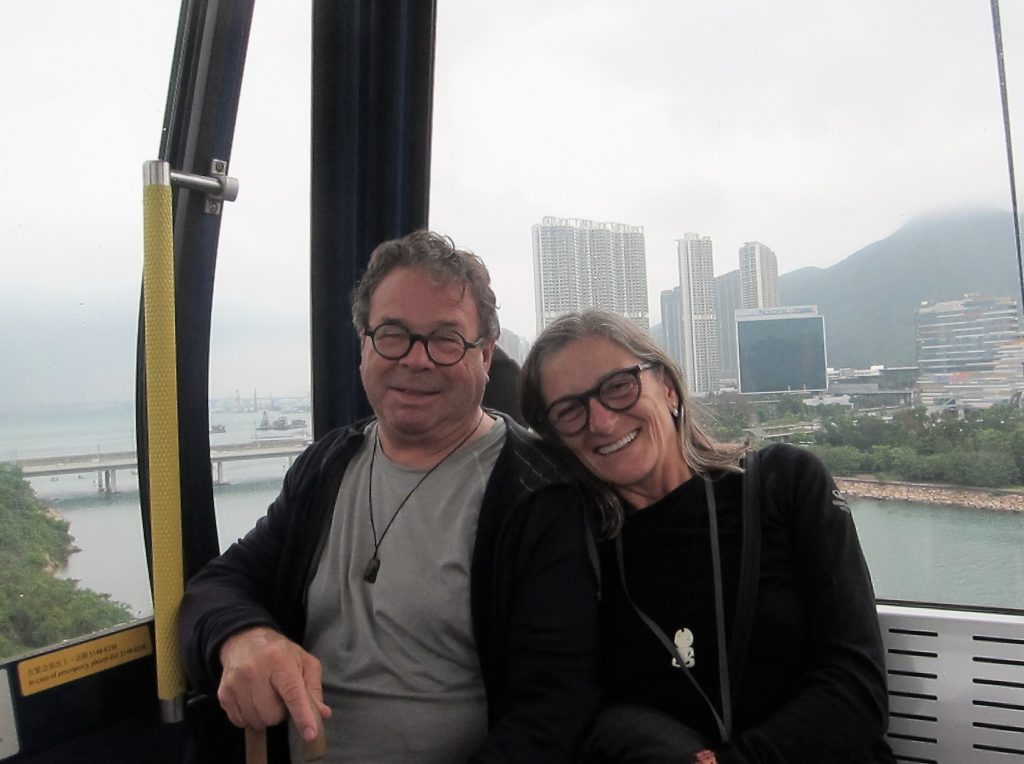 After being blown around by strong winds pushing the cable car, we arrive.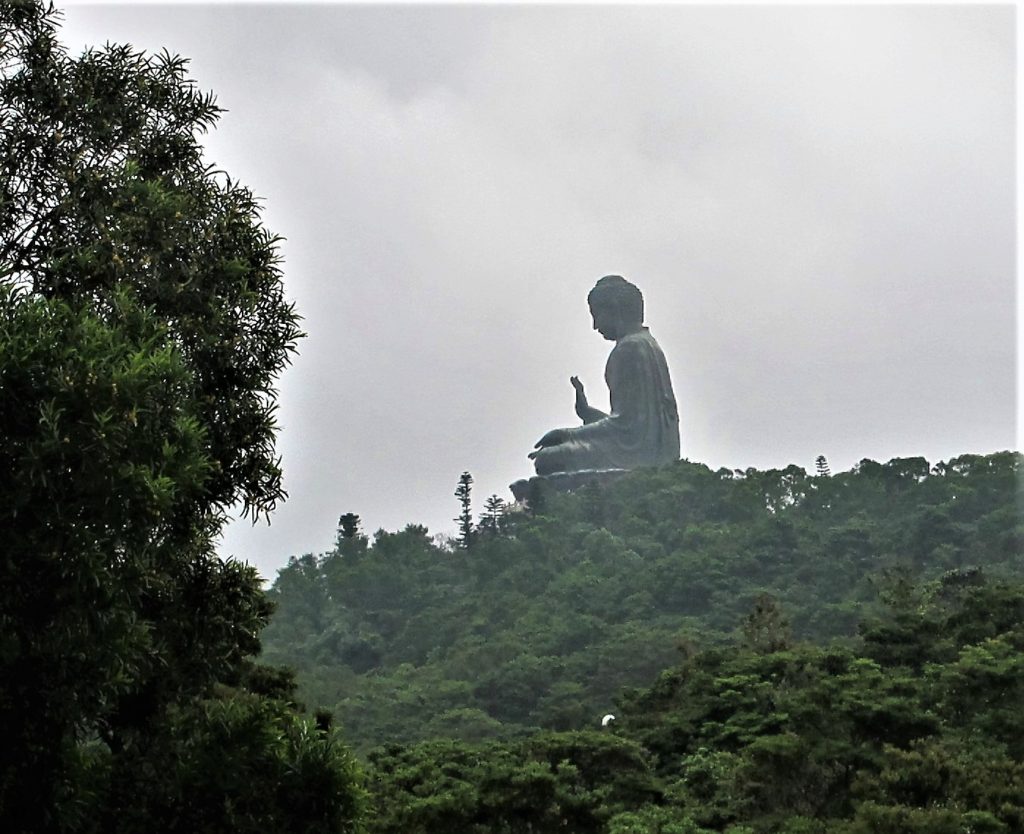 A good place to have an escalator.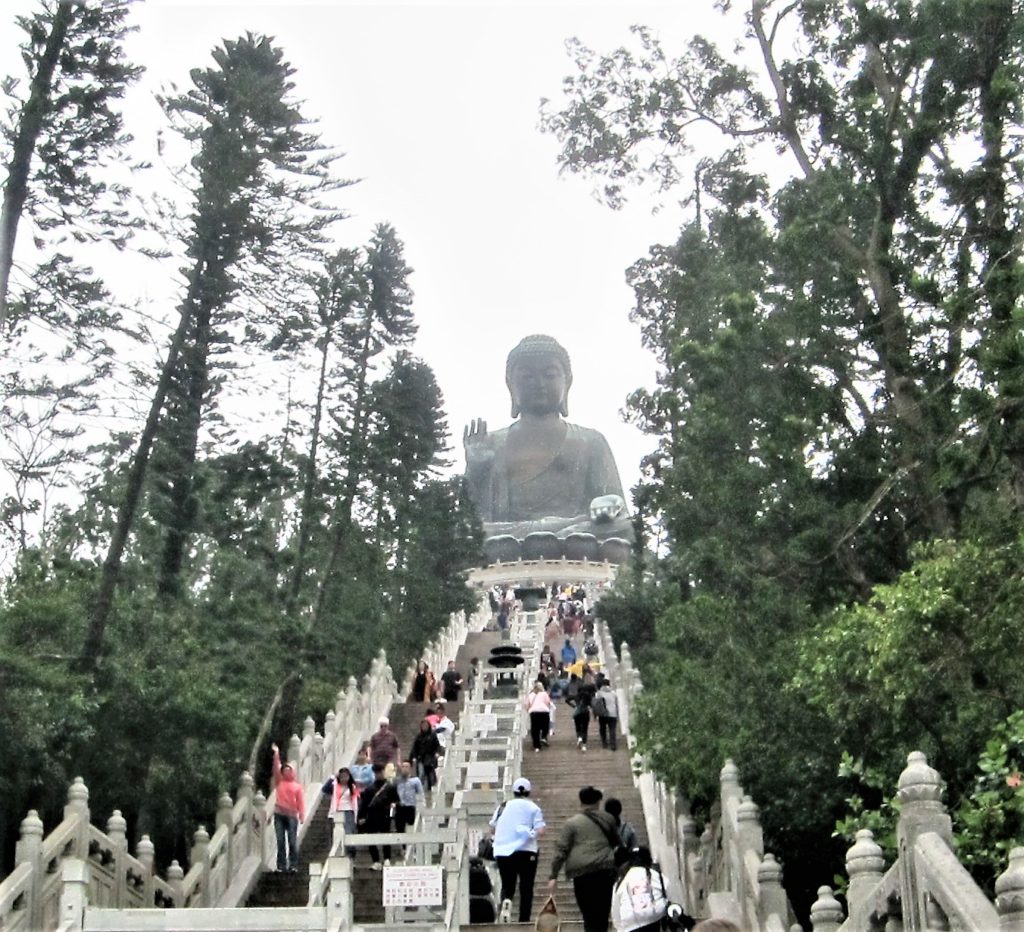 We arrive in Osaka at the tail end of cherry-blossom season.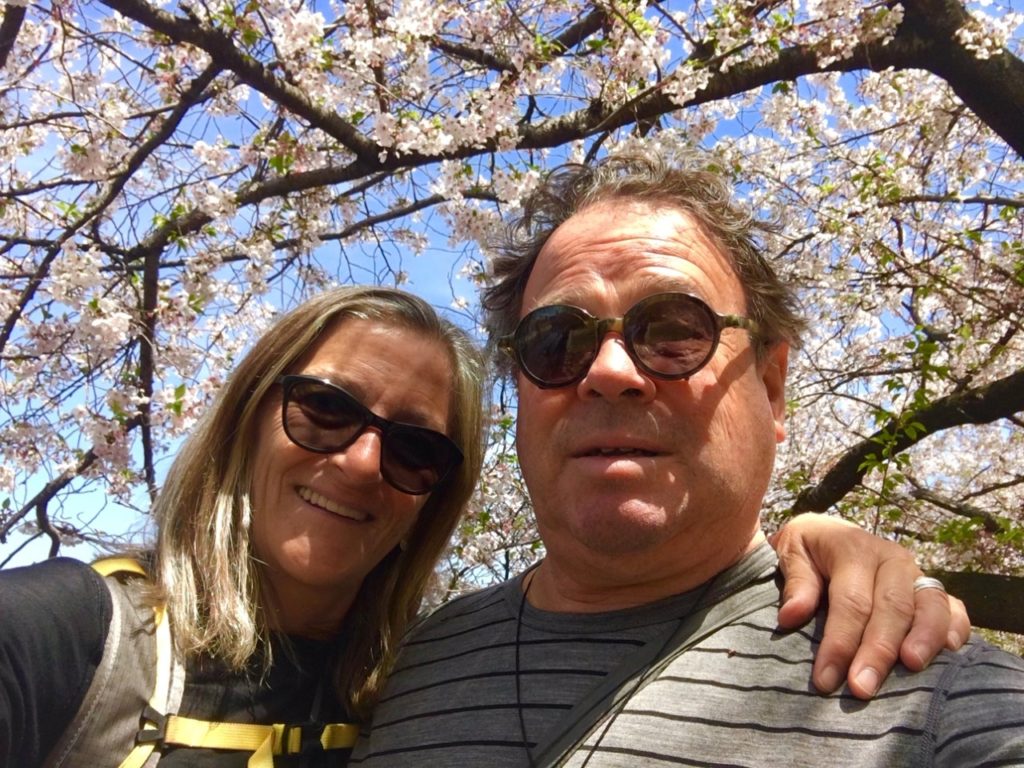 'So we grew together,
Like to a double cherry, seeming parted,
But yet a union in partition,
Two lovely berries molded on one stem.' – A Midsummer Night's Dream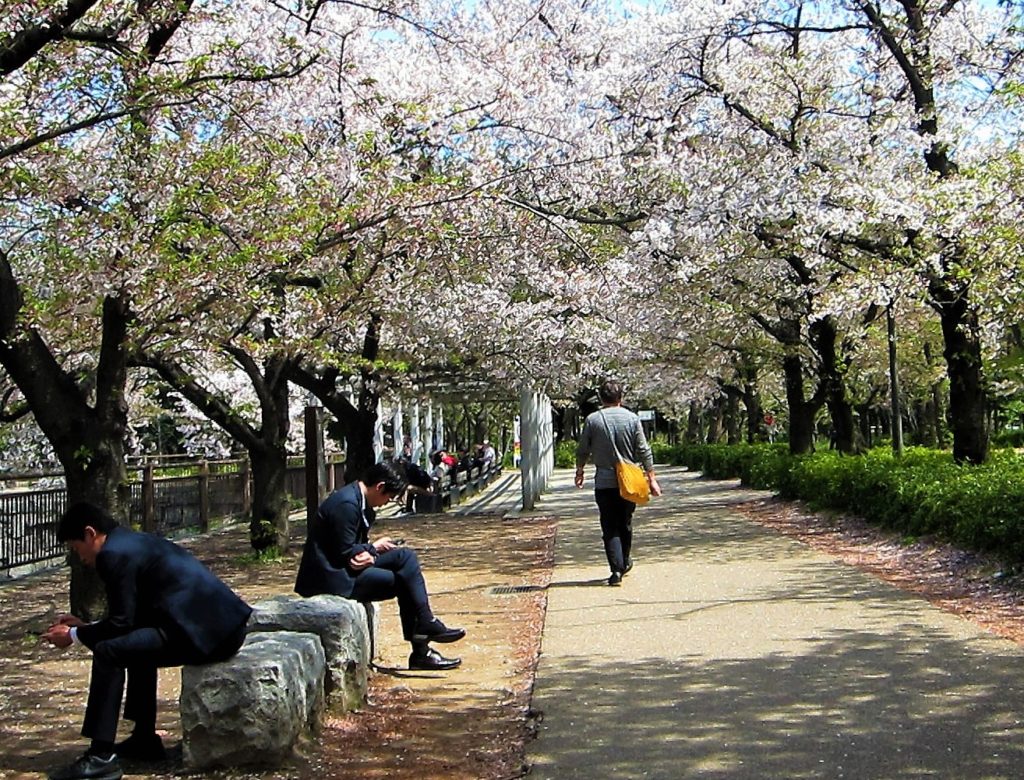 Note the Sararīmen – the guys in suits – sitting on the benches, trying to stave off Karōshi.
The castle is surrounded by several moats, with curved walls built of enormous stones.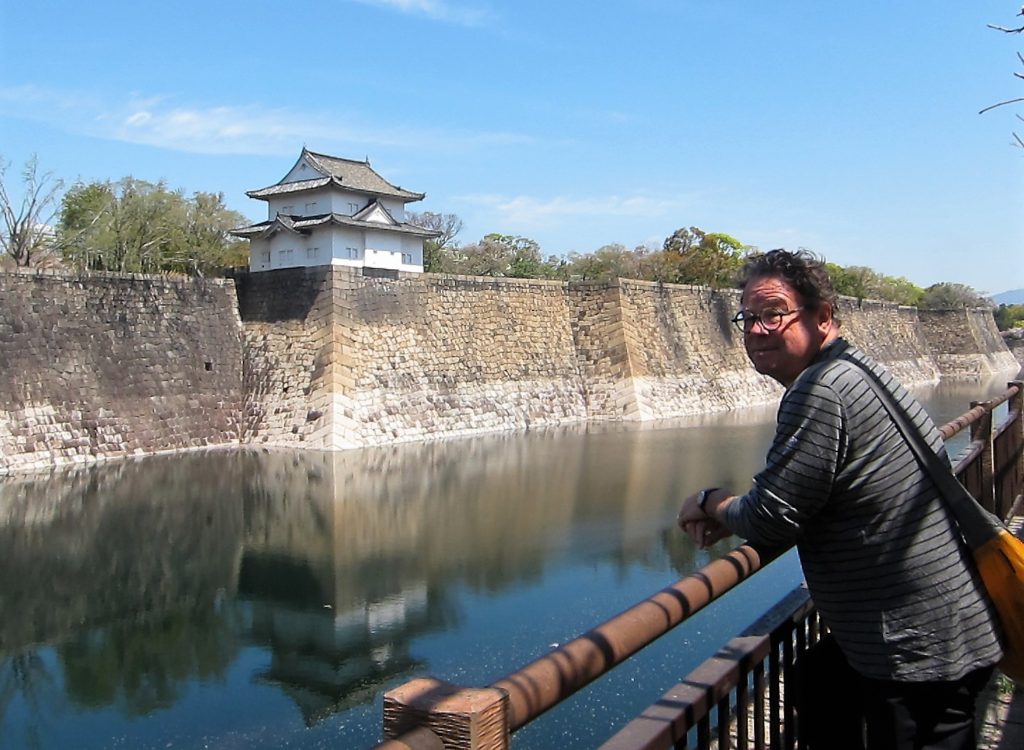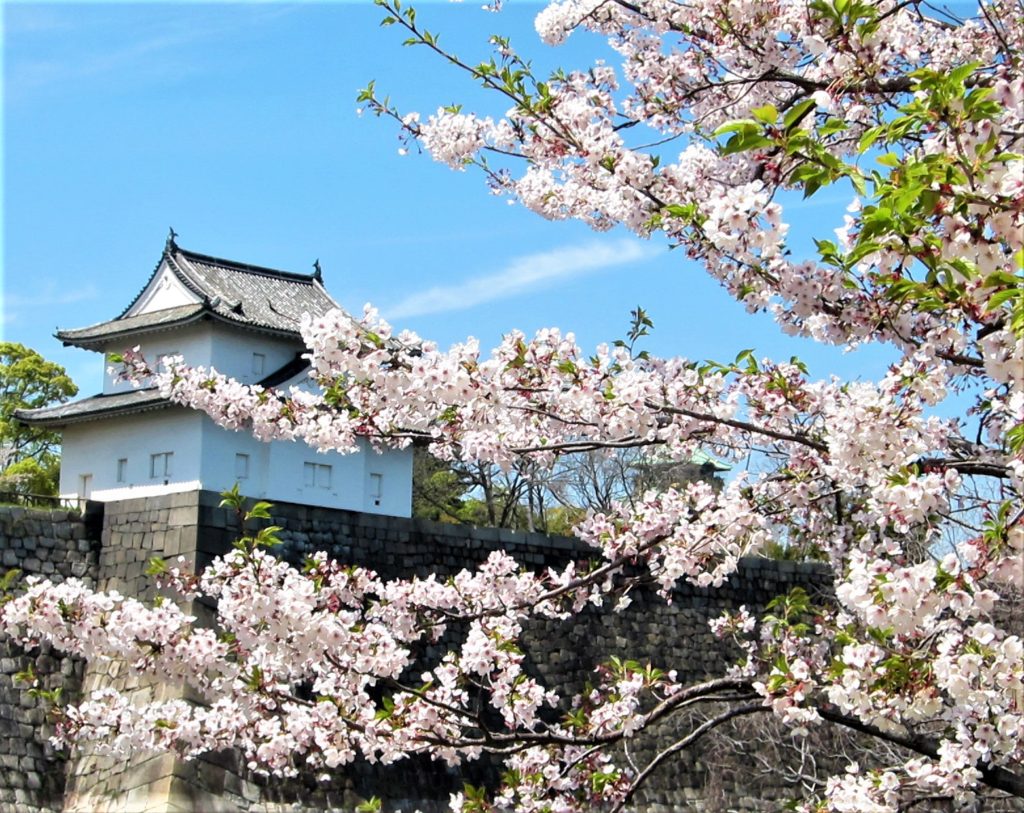 Osaka Castle has a long and turbulent history.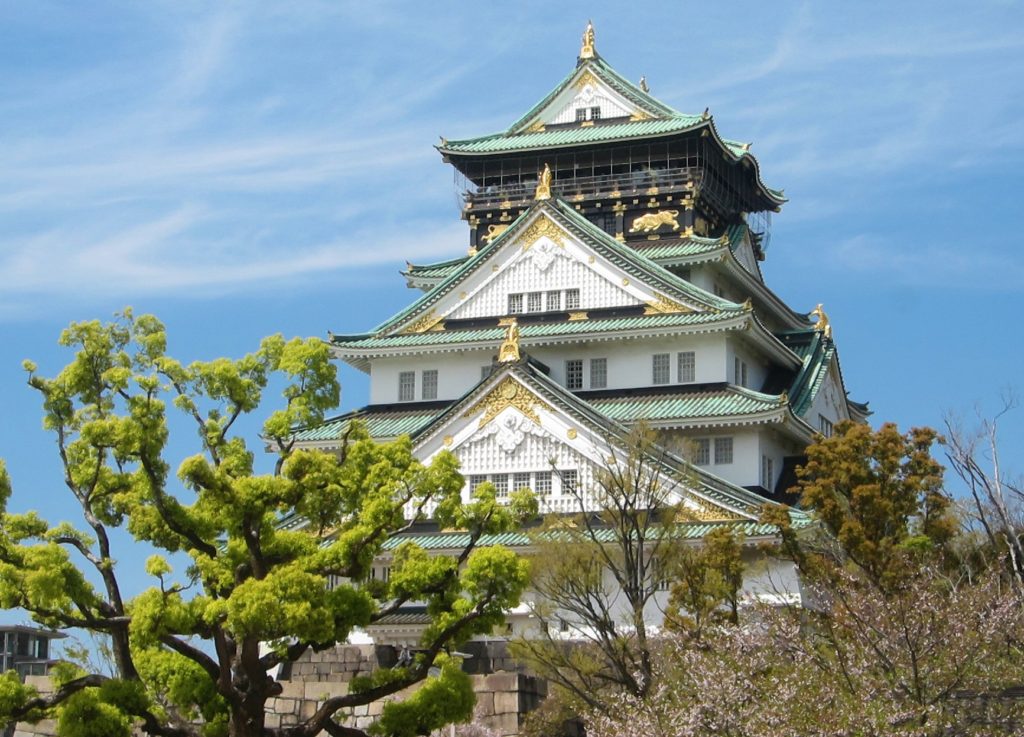 City view from the top of the castle.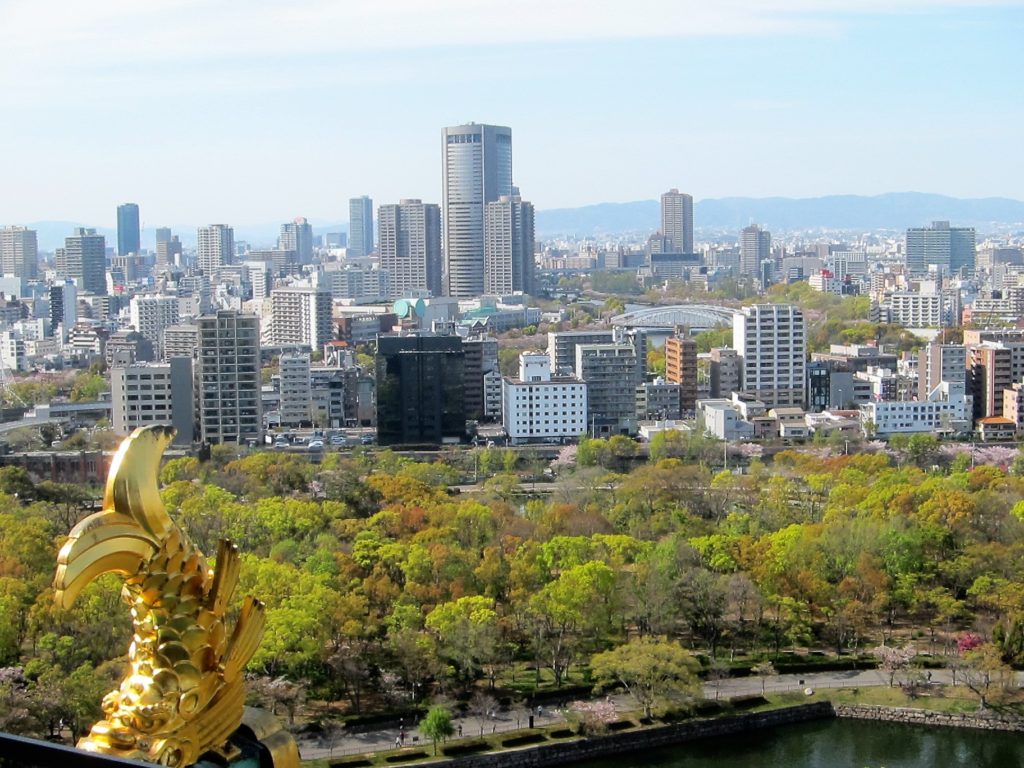 Matcha-flavoured ice cream. Matcha is powdered green tea.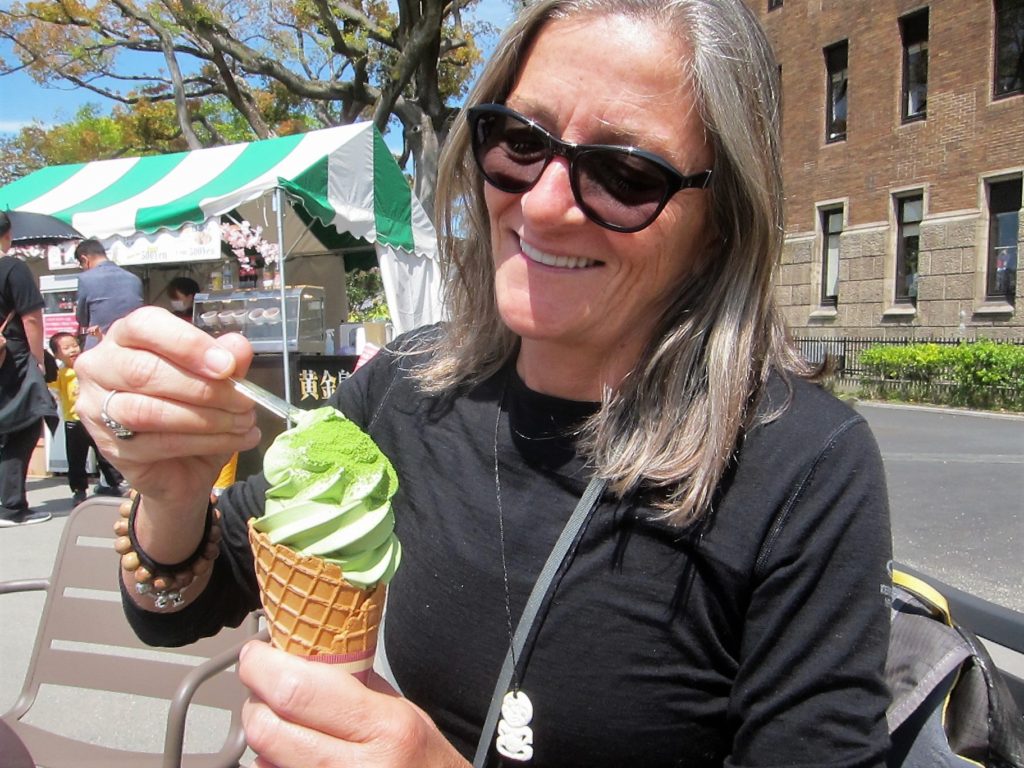 In a temple on the castle grounds, people tie small notes with their wishes on them to a fence.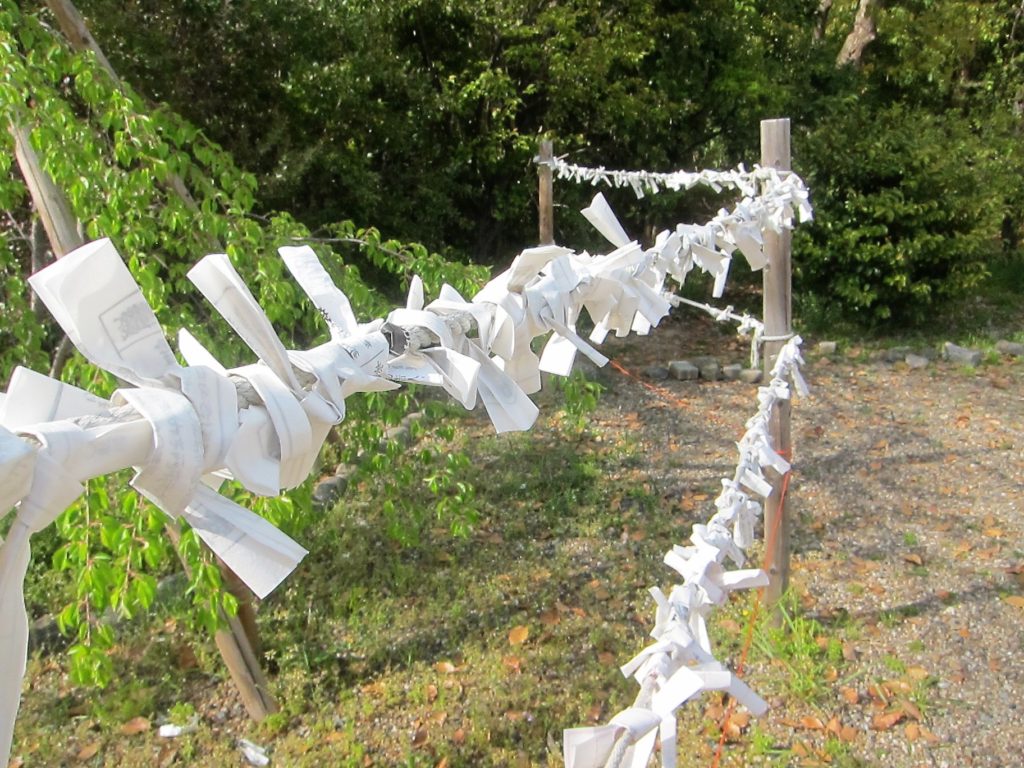 We visit the Udema Sky Building.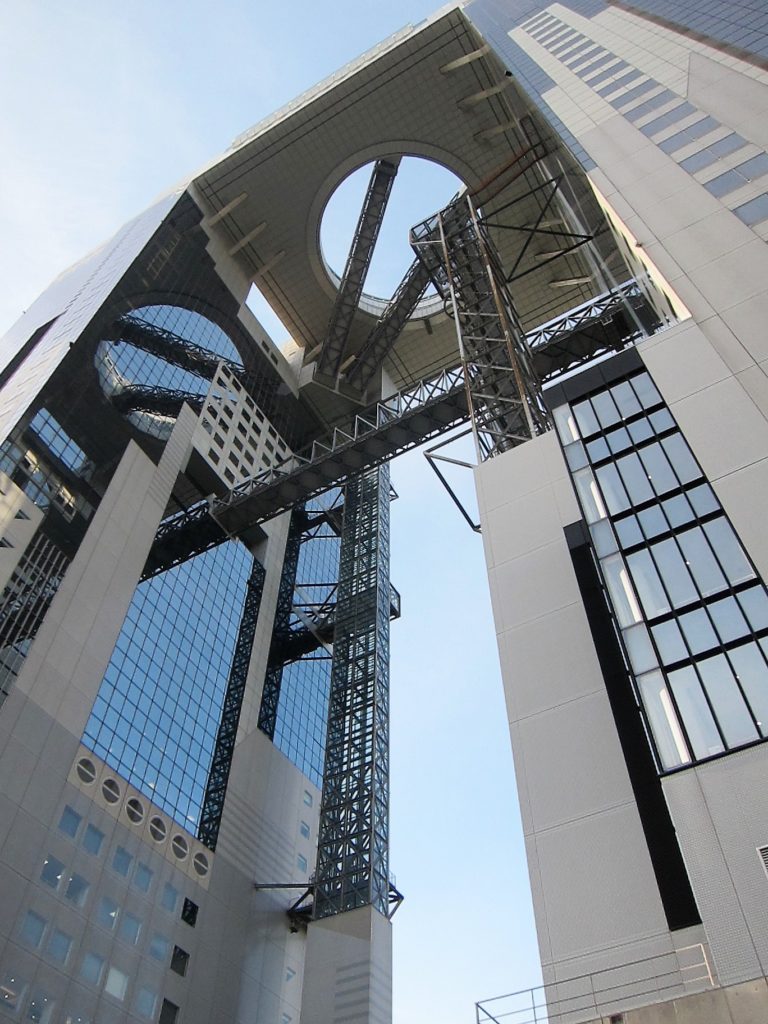 A good place to watch the sun go down.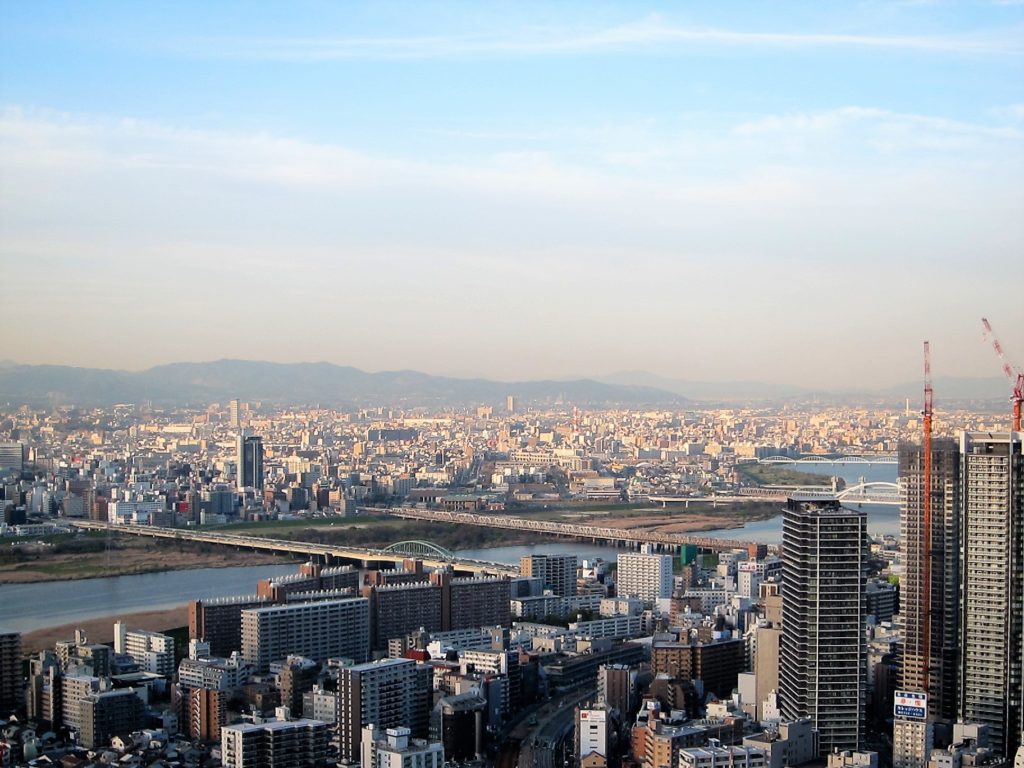 Riding the escalators in the top is fun.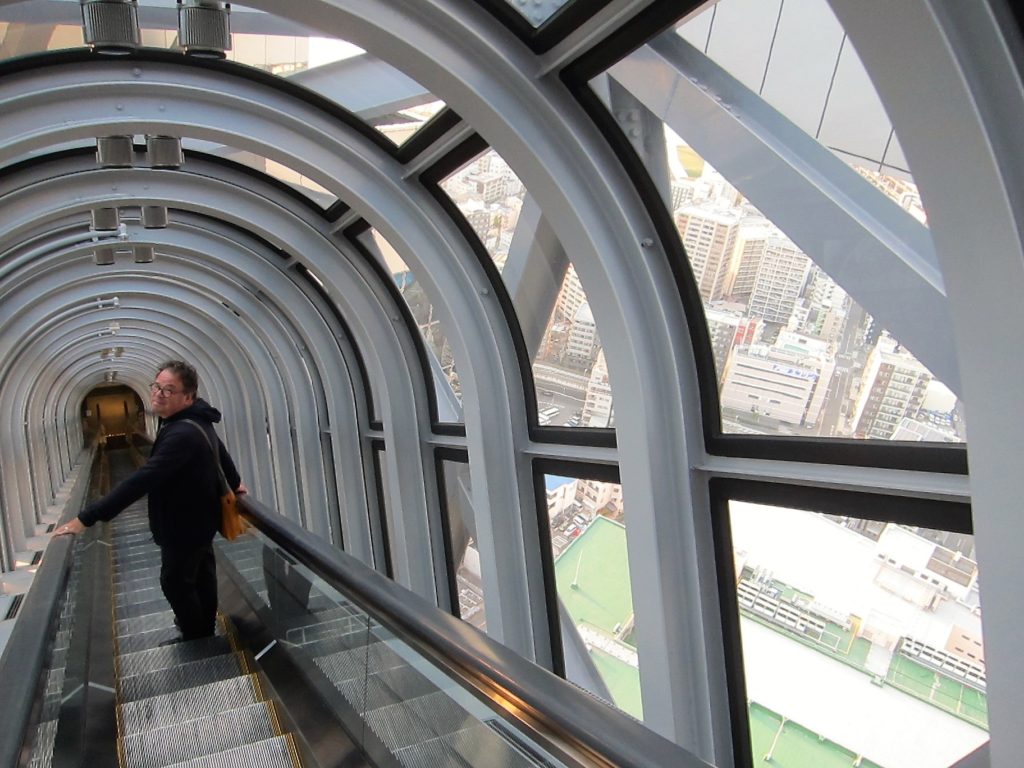 Around our hotel are several small temples and cemeteries.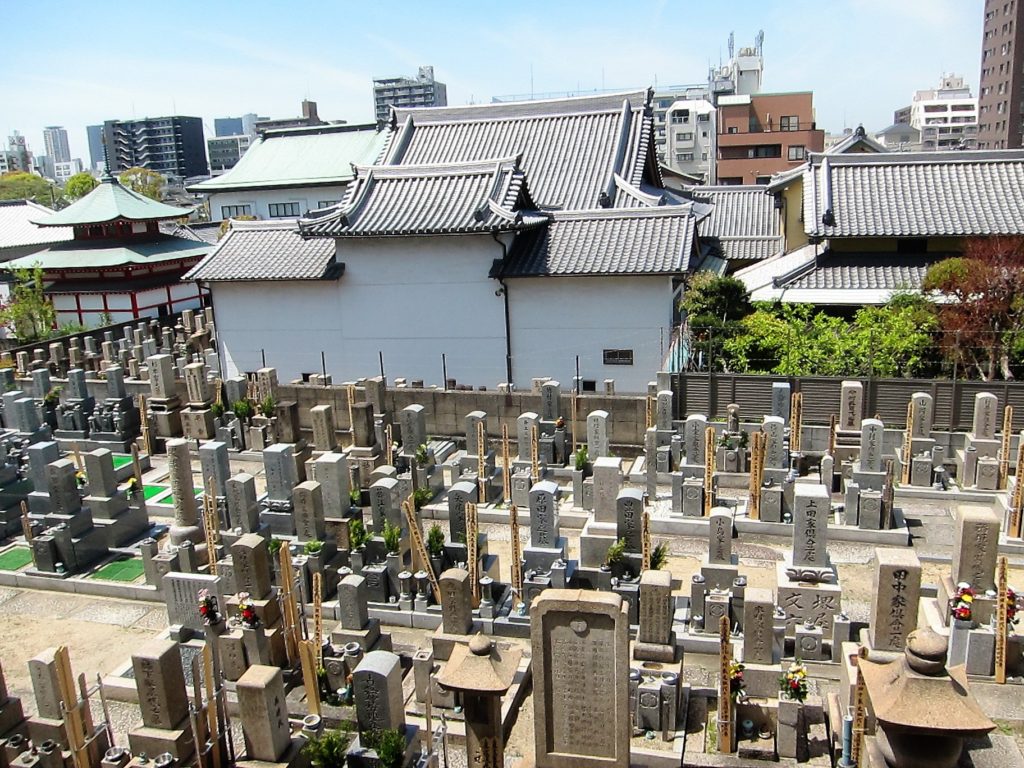 We're fortunate to come across a rare exhibition of works by Vermeer and other Dutch masters at the Osaka City Museum of Fine Arts.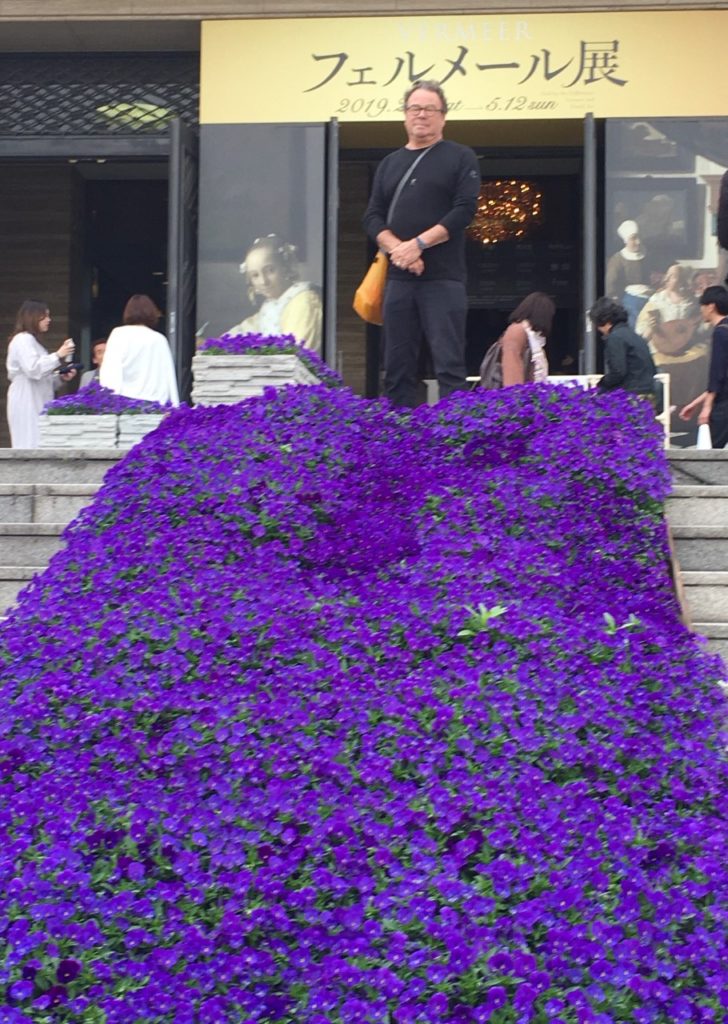 There's a lot of commerce going on in Japan. Like most of Asia.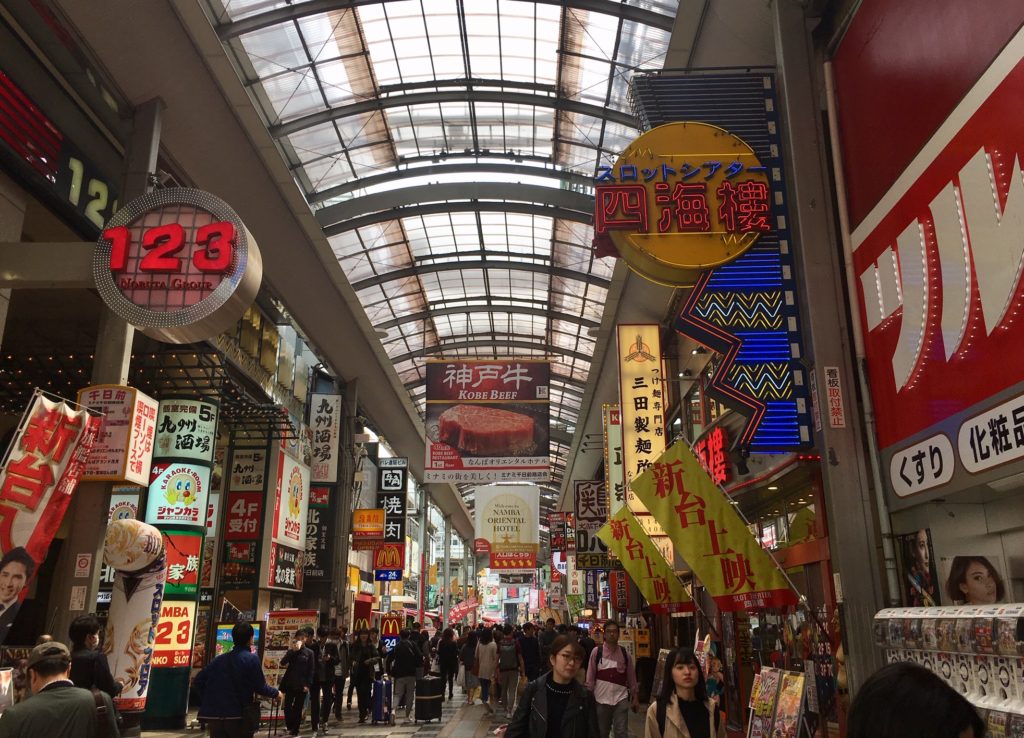 Sight or Insight of the Day
We admire this stackable garage in town.
We can imagine this becoming a thing in North America. Of course, it would have to be scaled up in size to accommodate two or three F-150 pickup trucks.