As mentioned, in Kyoto we pass this awesome temple several times a day.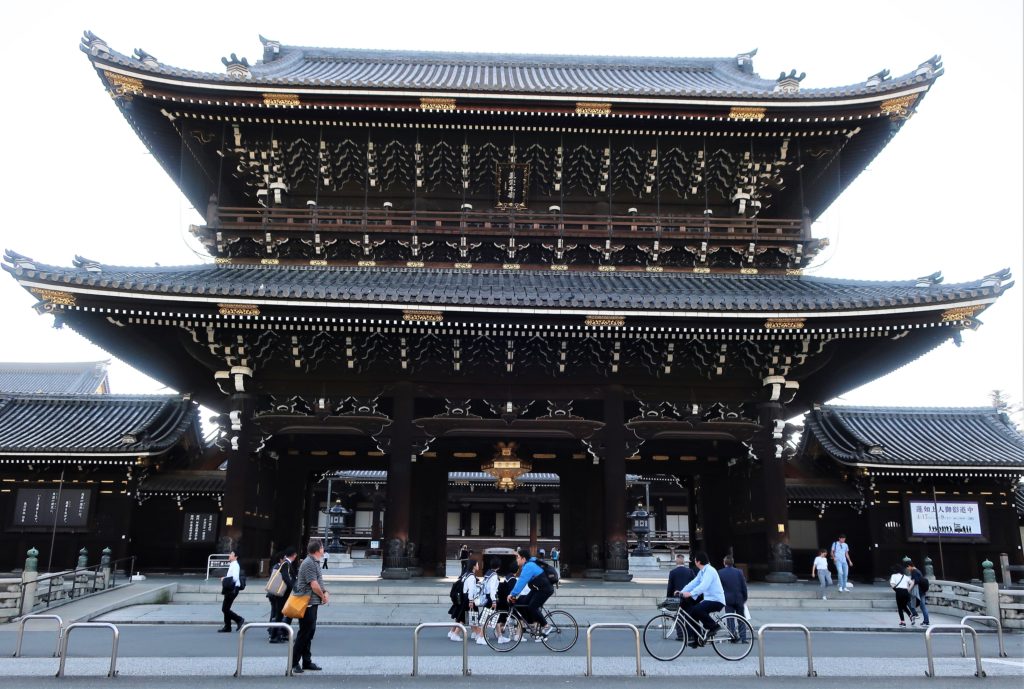 One afternoon, we attend the Miyako Odori geisha performance.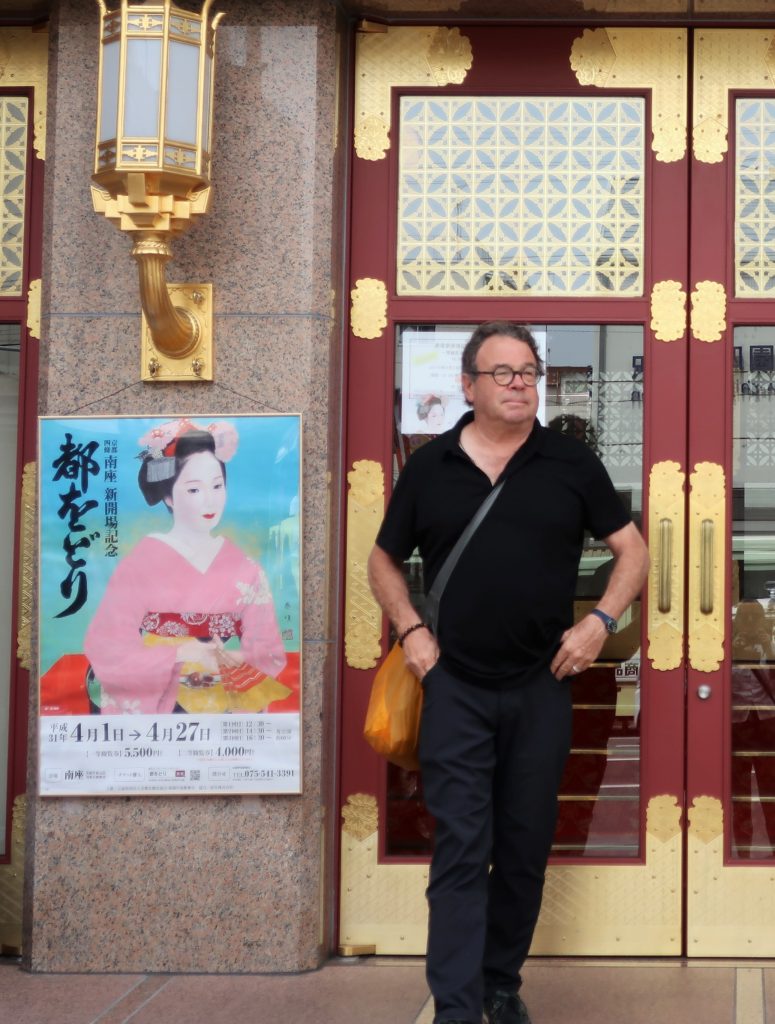 Nearby is a statue of Izumo no Okuni, the woman who originated kabuki theatre.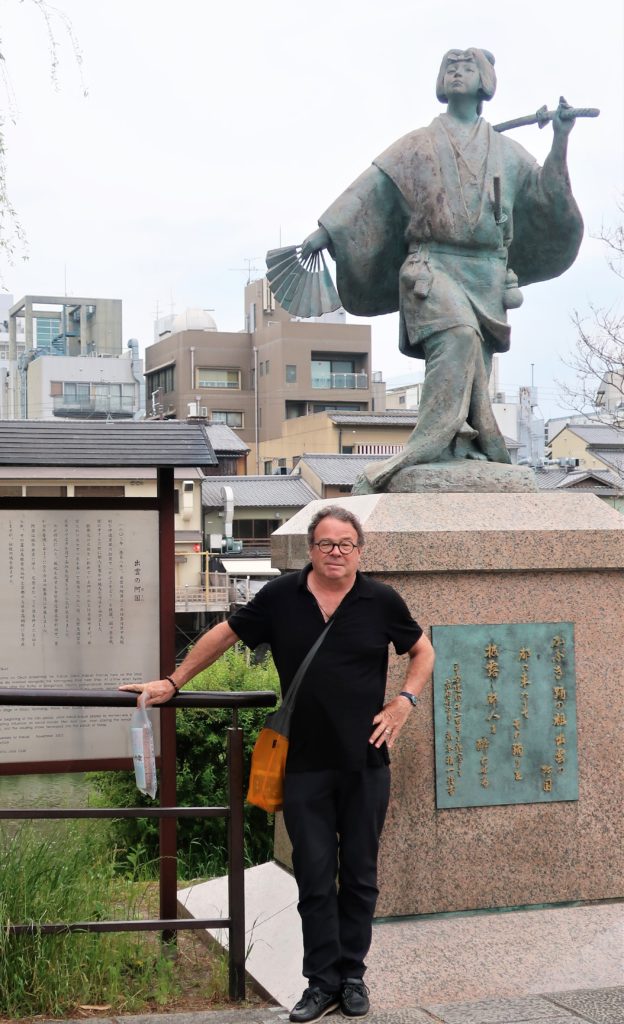 I think it's interesting that Okuni and William Shakespeare were alive and active at the same time. Just on opposite sides of the globe. Two people of humble origins that changed the world of theatre.
Crossing a bridge on the Kamo River, we see this bird on the rocks below. We research 'water birds of Kyoto', but can't find a description that fits with his prominent crest.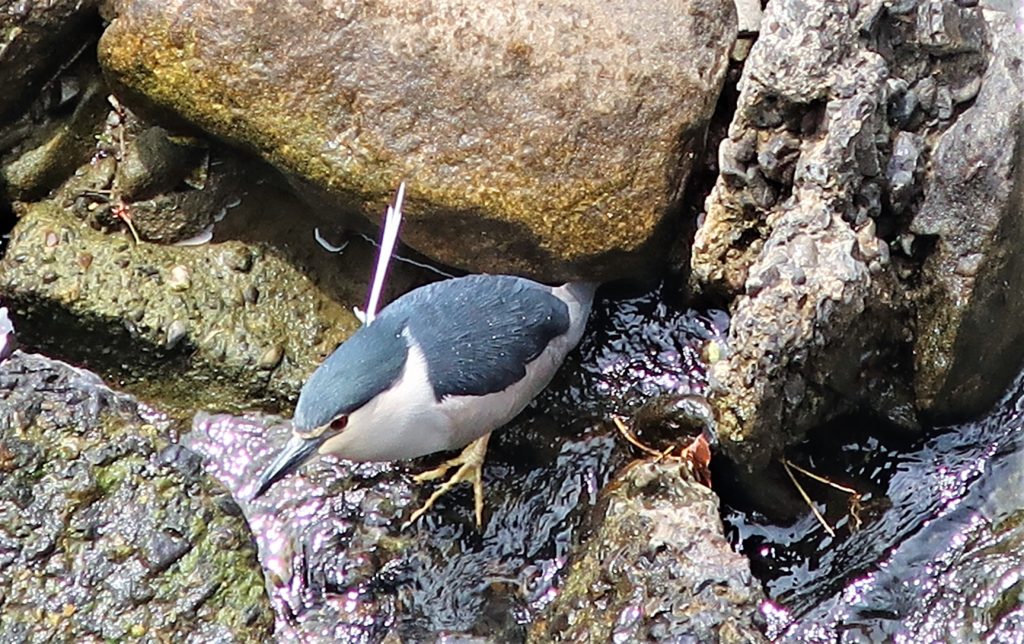 We walk around the Gion district.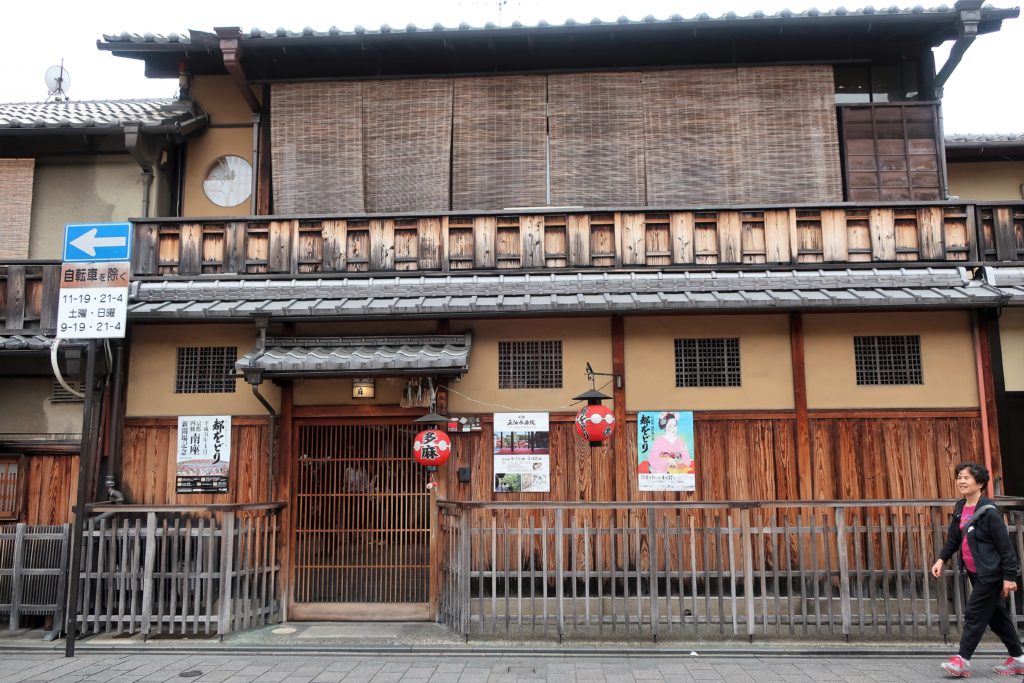 This is Shinbashi Street in Gion.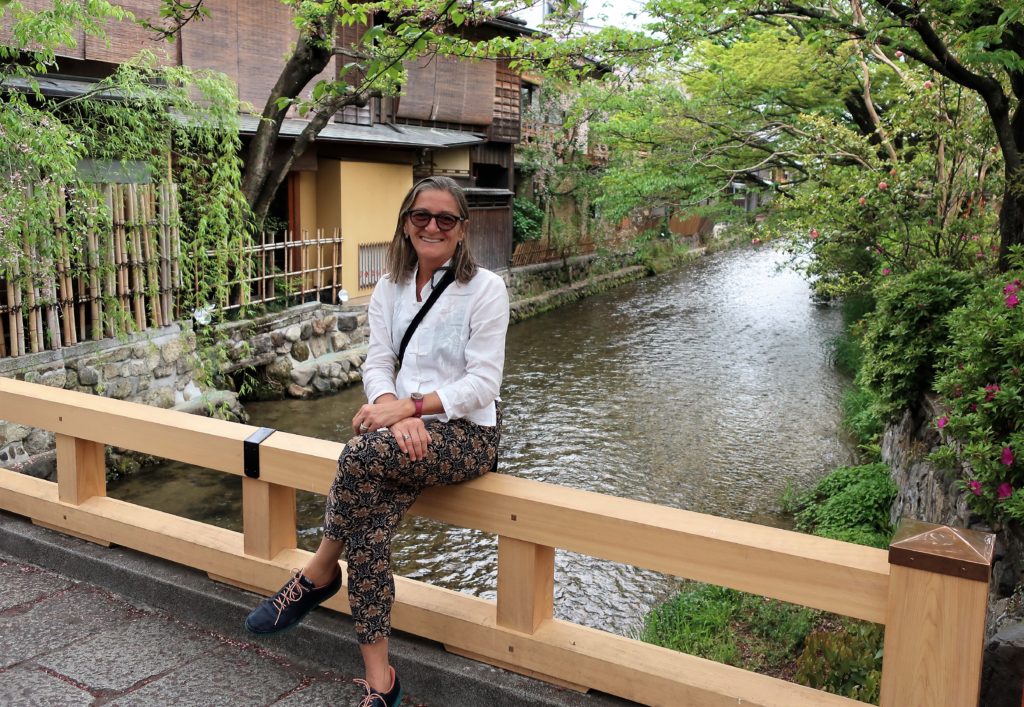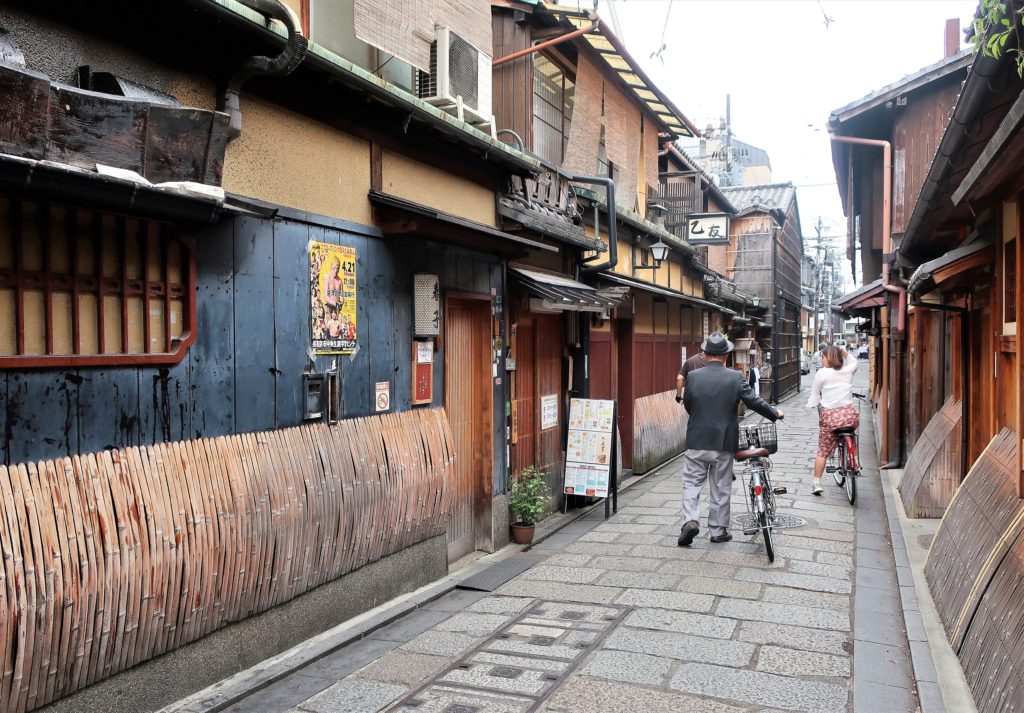 The Kennin-ji temple is nearby. It's the oldest Zen temple in Kyoto.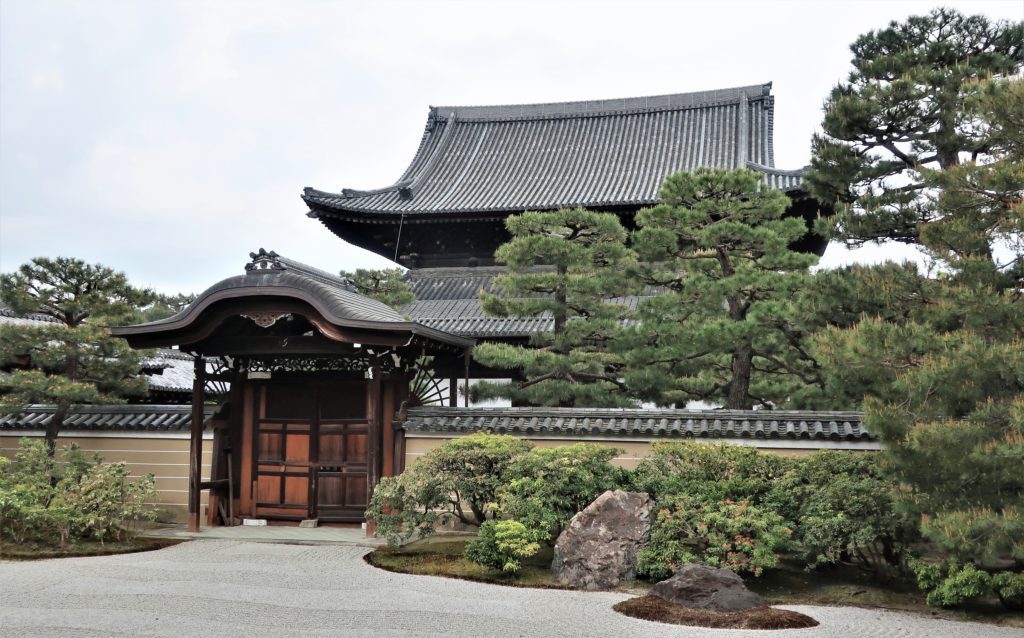 On the ceiling of the main building is this marvelous painting of twin dragons.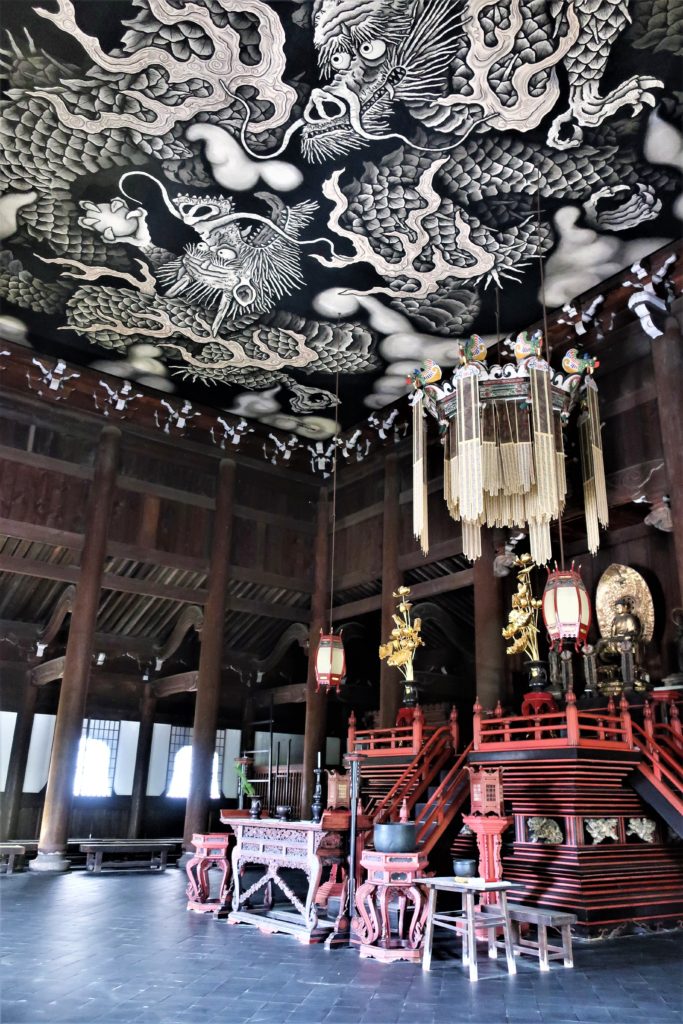 Of course there are Zen gardens in the courtyards.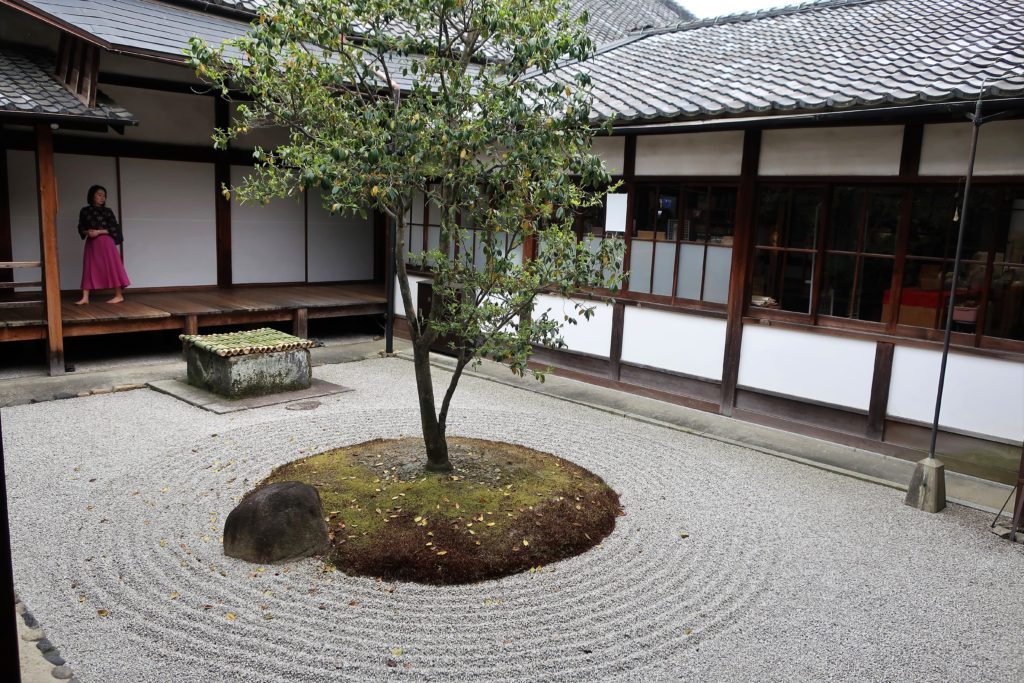 There are banks of chrysanthemums peonies at this time of the year.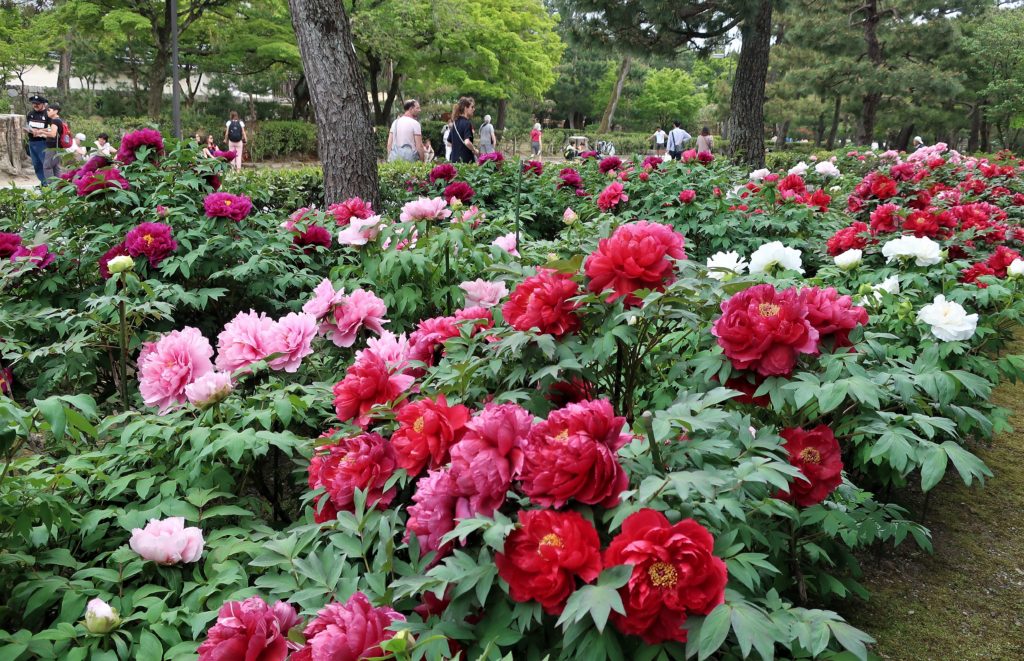 As per the anagrammatic title of this entry, we take the shinkansen to Tokyo.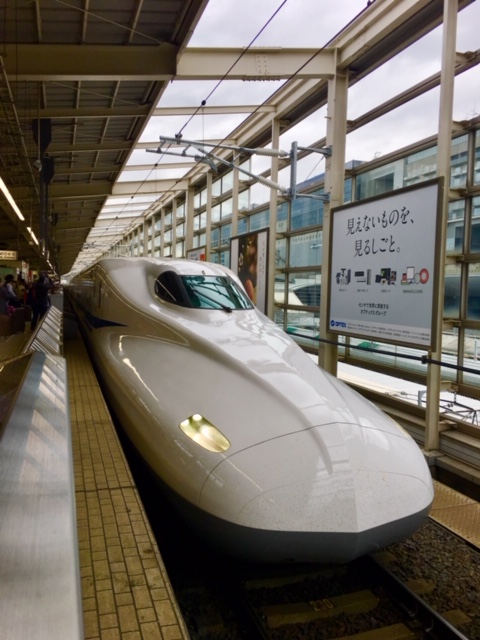 The first of many (we have a 21-day Japan Railways railpass.) These trains travel at over 300 KPH. They are spotless, frequent, comfortable, and go like a rocket.
Our neighbourhood in Tokyo, Ueno, is a good mix of 'lively' and 'quiet'.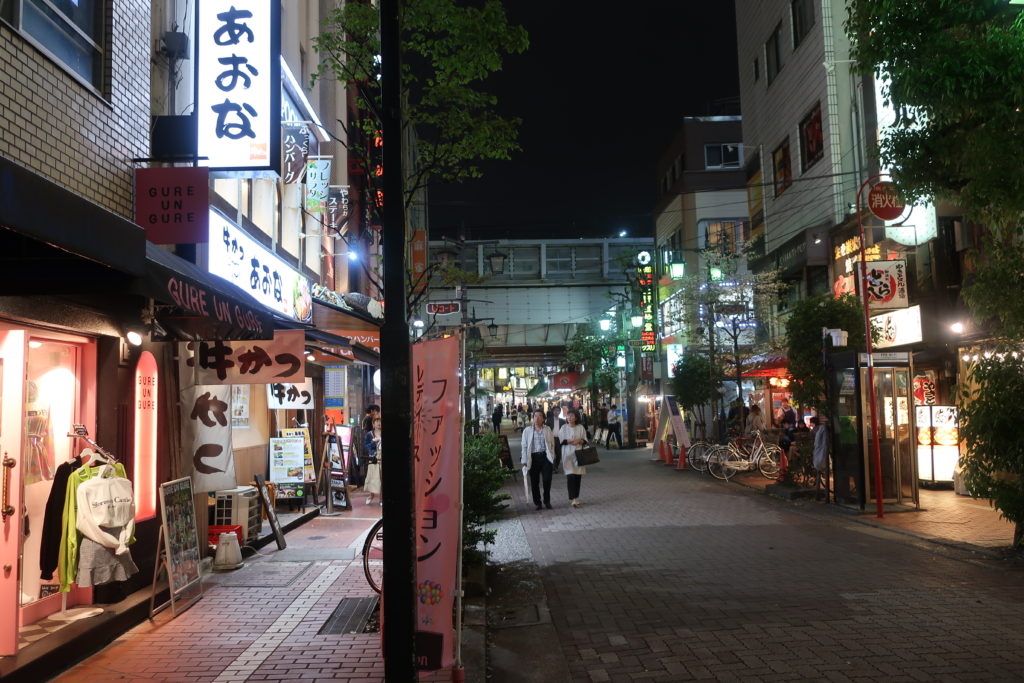 The owner of our hotel is a former sushi chef. One evening, the guests enjoy a free feed of fresh sushi.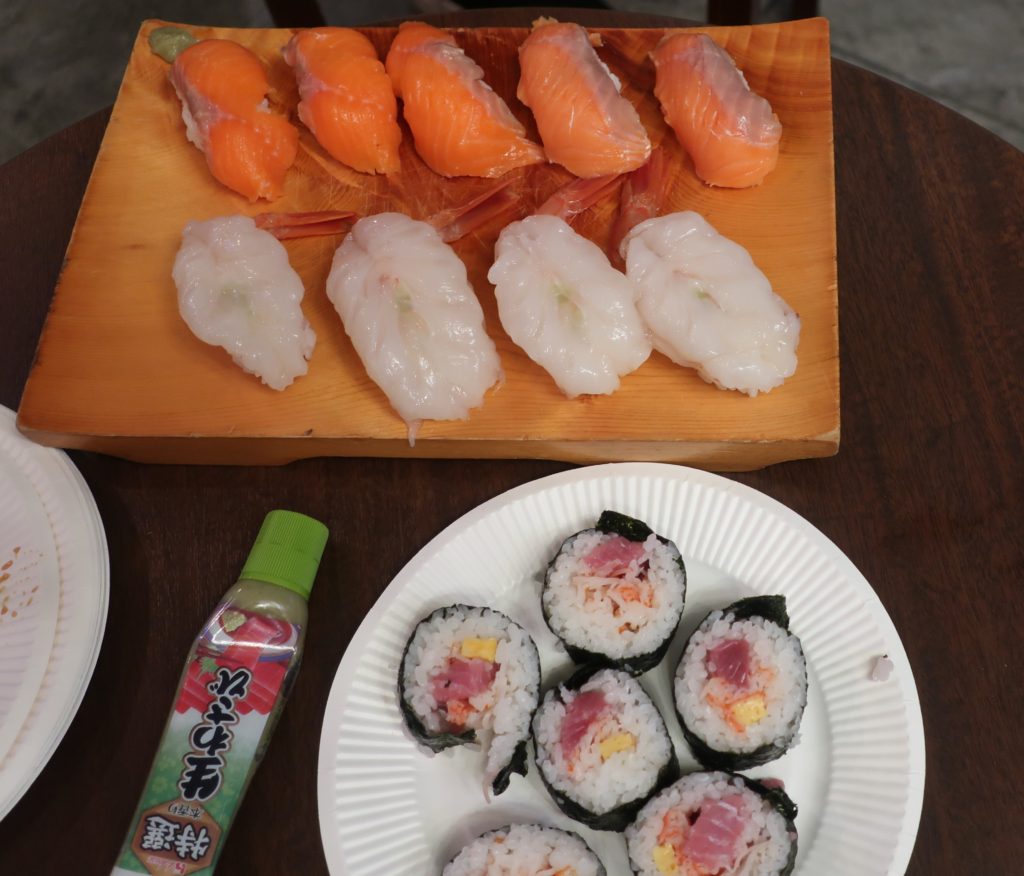 We continue to stumble onto landmark art exhibitions. There is a special exhibit on Gustav Klimt at the Tokyo Metropolitan Art Museum in Ueno Park.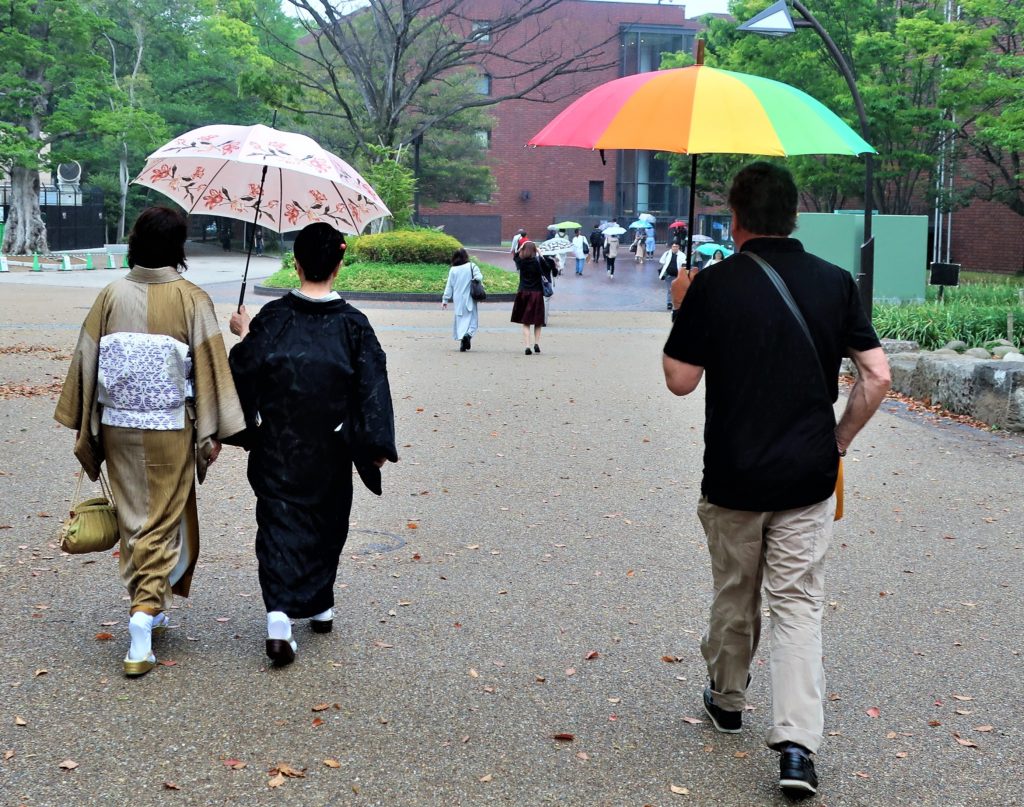 The museum, like many places here, has a free umbrella locker. The Japanese are admirably civic-minded.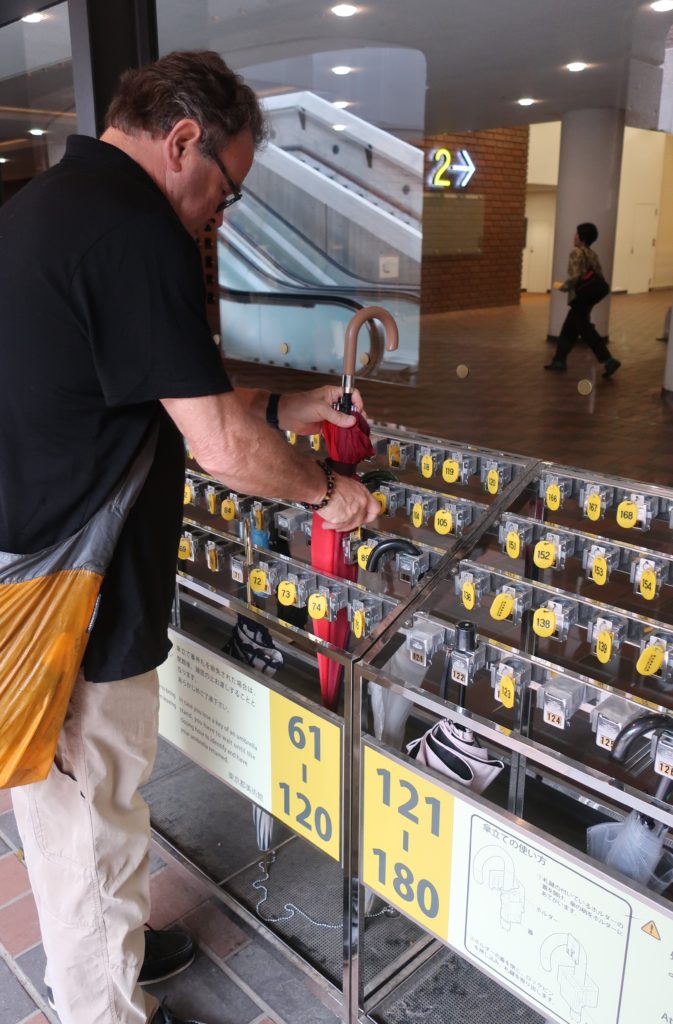 This tendency keeps us on our best behaviour. We try not to act like barbarians.
In the same park is the Tokyo National Museum.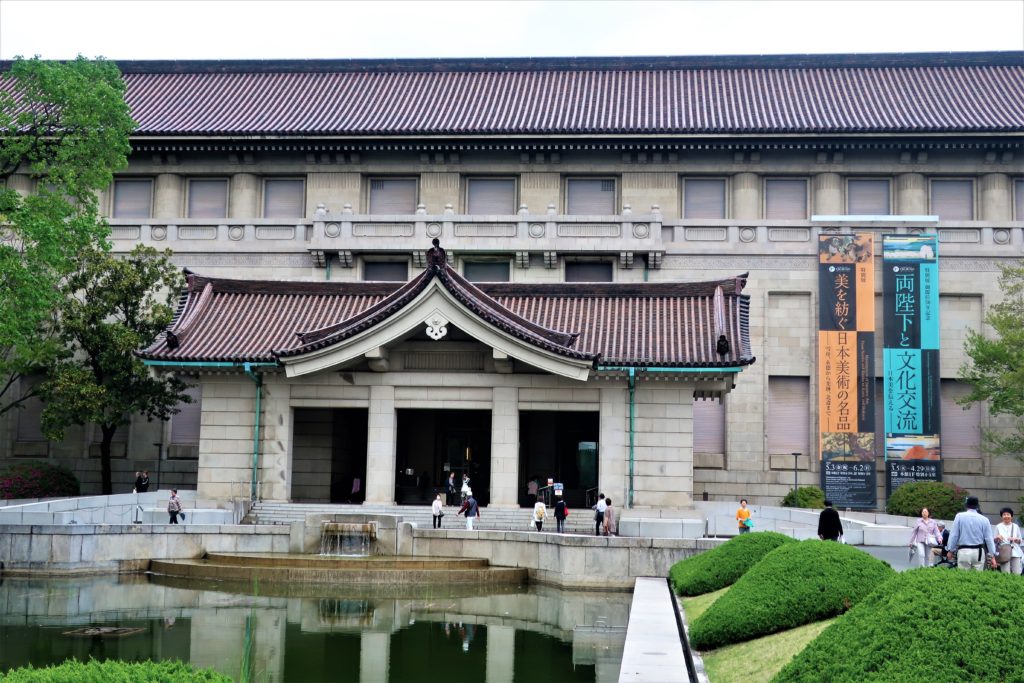 It's a treasure house of Japanese and other Asian articles.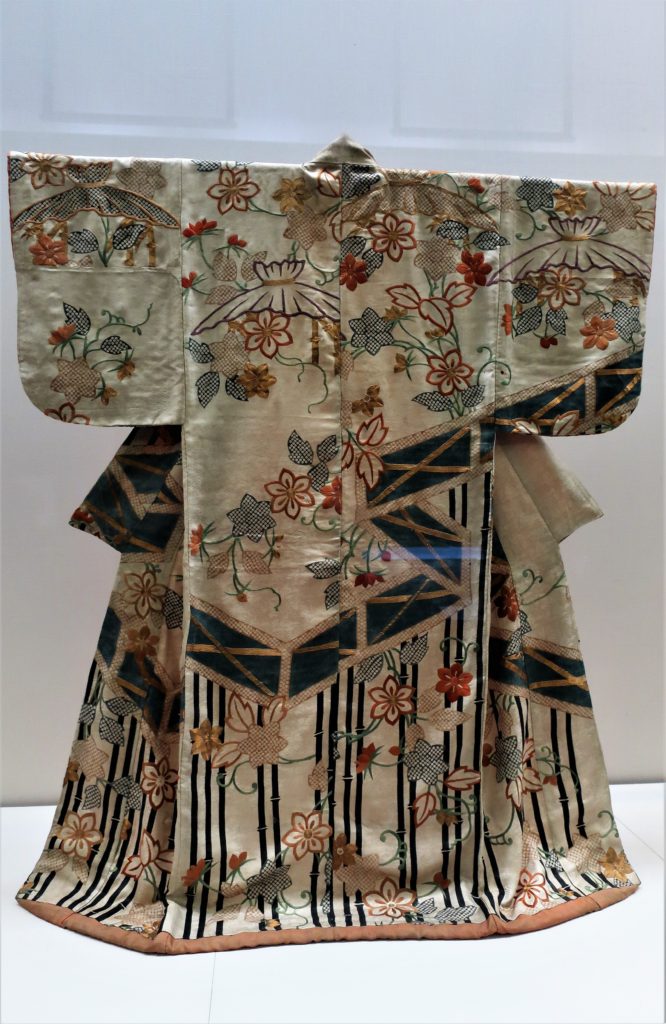 This is the Tokyo Metropolitan Government Building. It has great views over city from its free observation decks.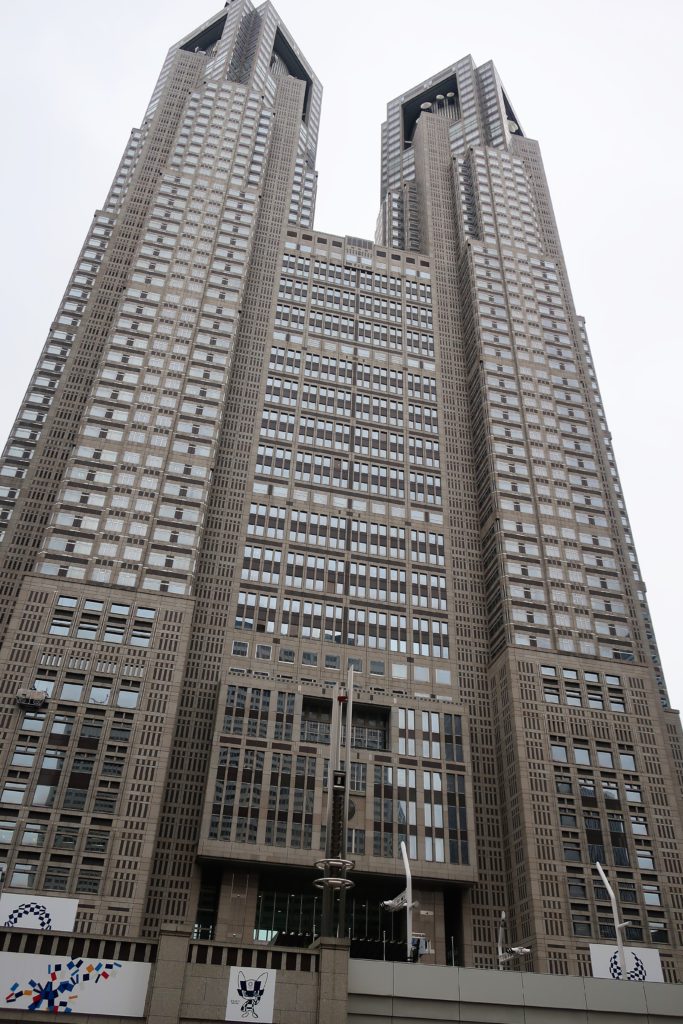 On a clear day, you can see Mt. Fuji.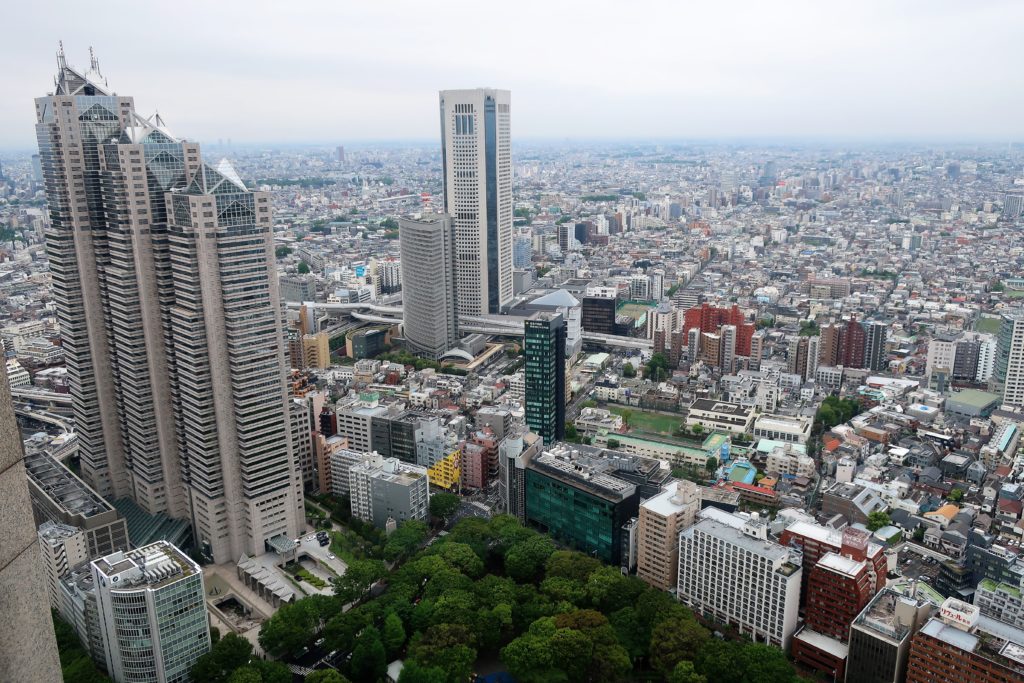 Today is not a clear day.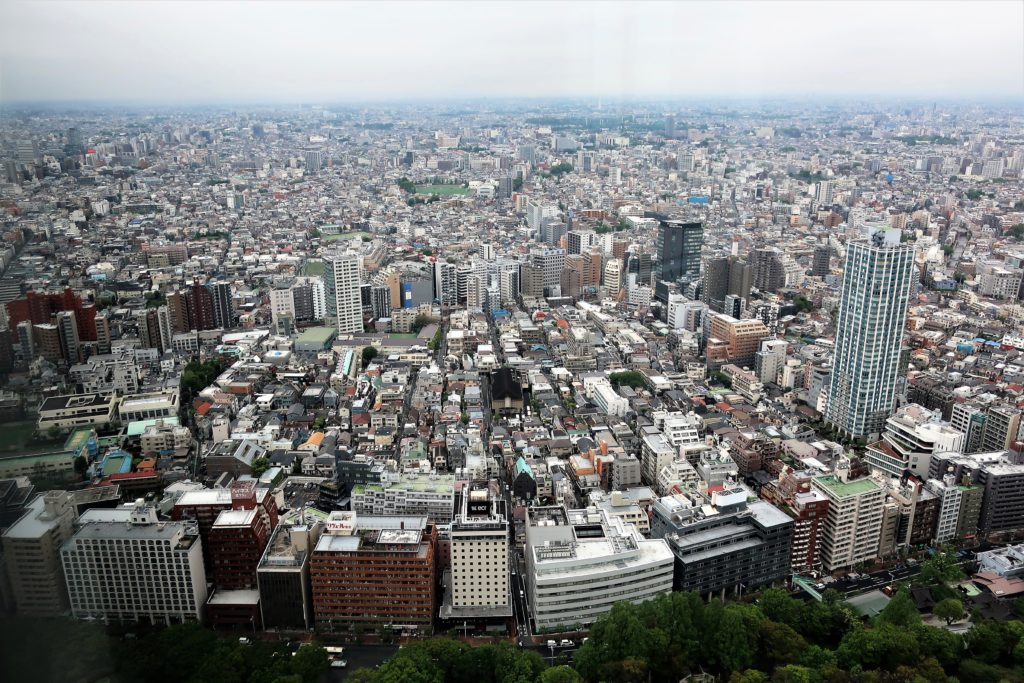 A café at the top has a piano that anyone can use. A very self-possessed little girl puts on an impressive performance.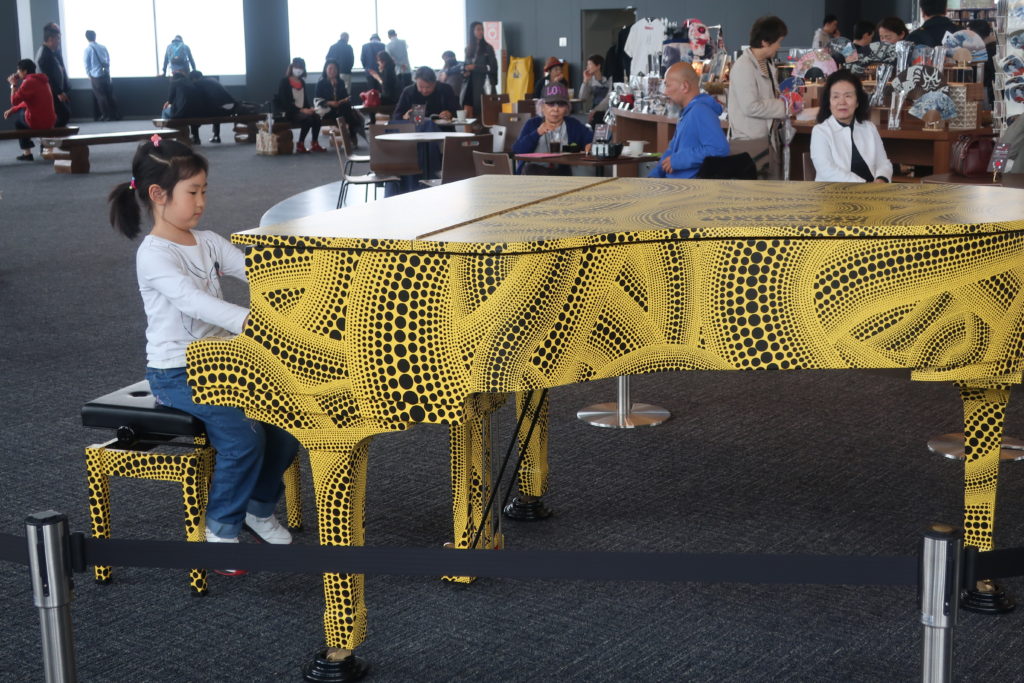 This is Shibuya Crossing, in one of the busiest parts of Tokyo – a hectic place at the best of times.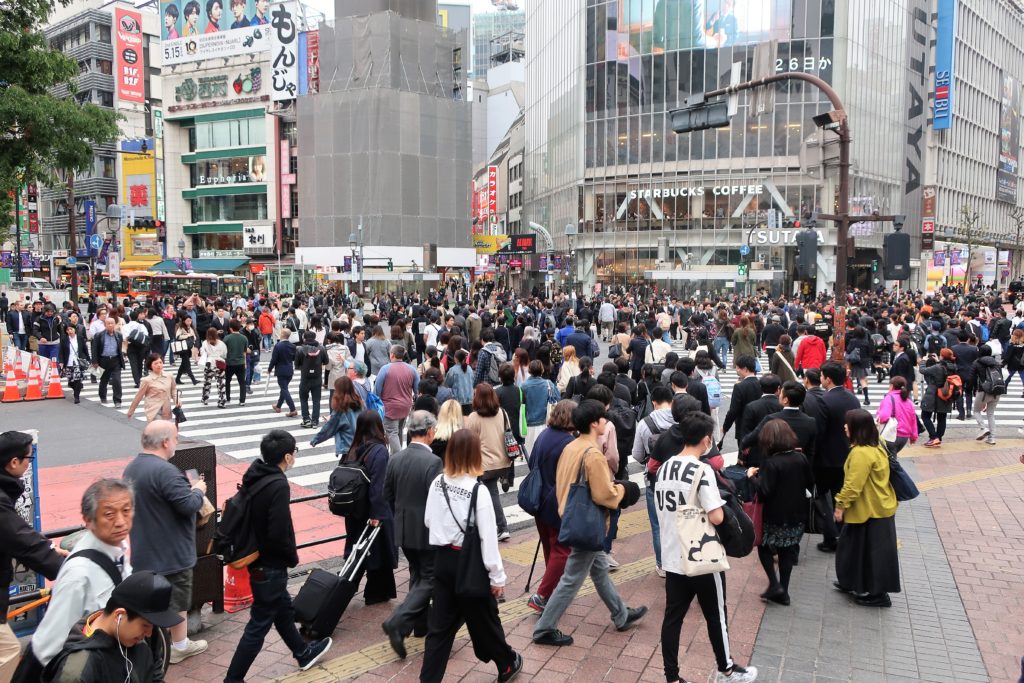 Japan has its examples of minimalism and simplicity. It also has a lot of visual pollution.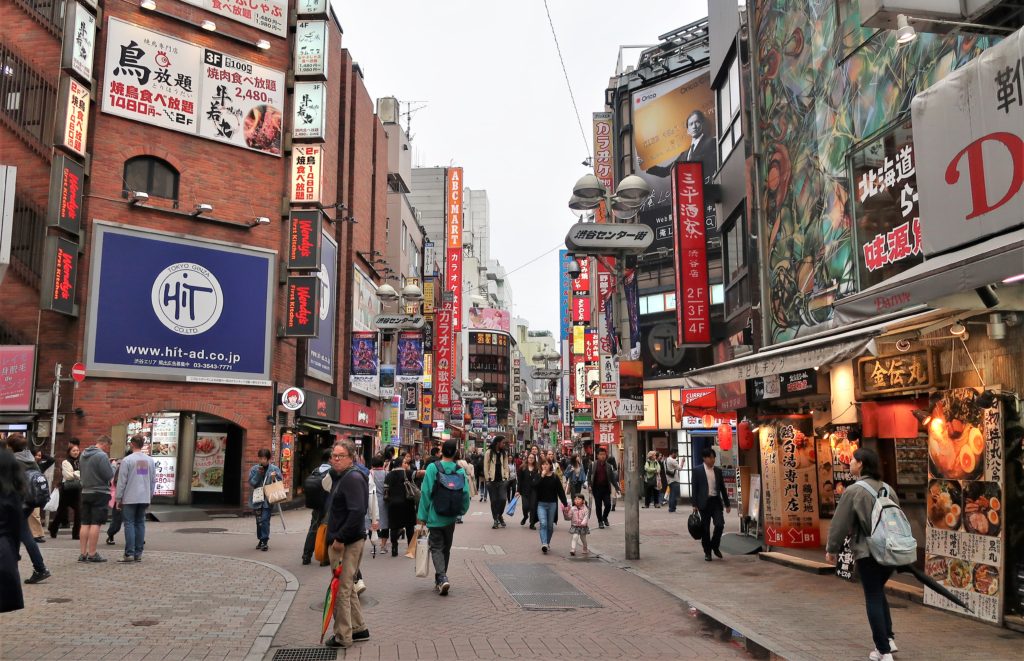 Sight or Insight of the Day
We have to mention the impressive working garb of Japanese taxi drivers. This one is typical, with his dark suit, crisp white shirt, tie, polished shoes and white gloves. Just like in Ottawa.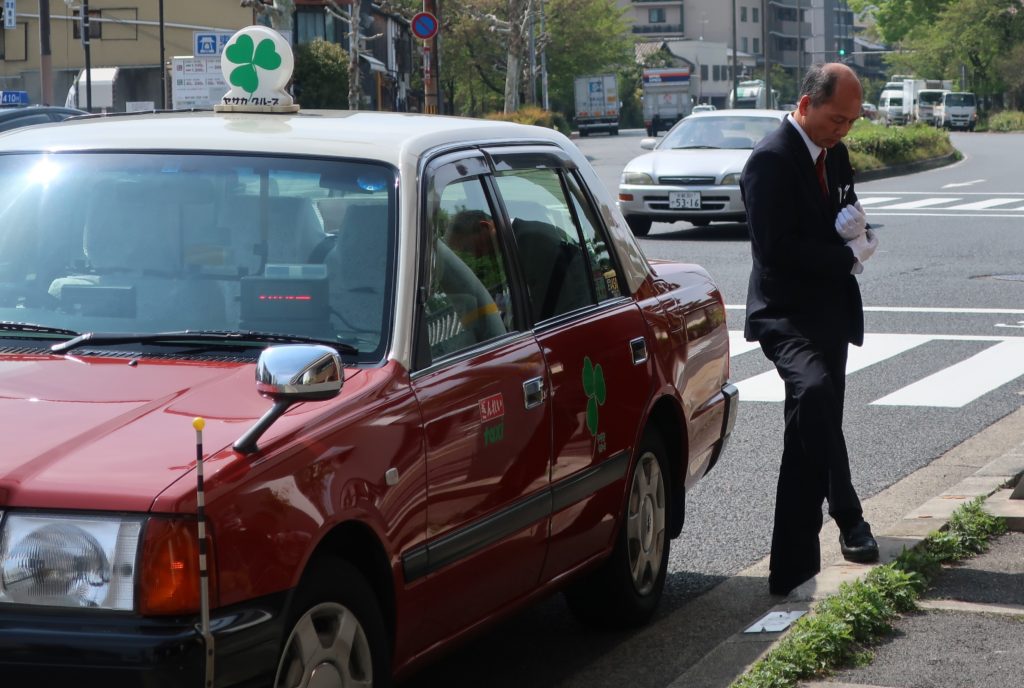 This has been the norm everywhere we've been in Japan so far.