We fly from the Andamans to Calcutta. It's not as ghastly as we first fear. Considering that from 1772 to 1911, Calcutta was the capital of British India, it has a distinctive character. Some tree-lined streets, some interesting neighbourhoods.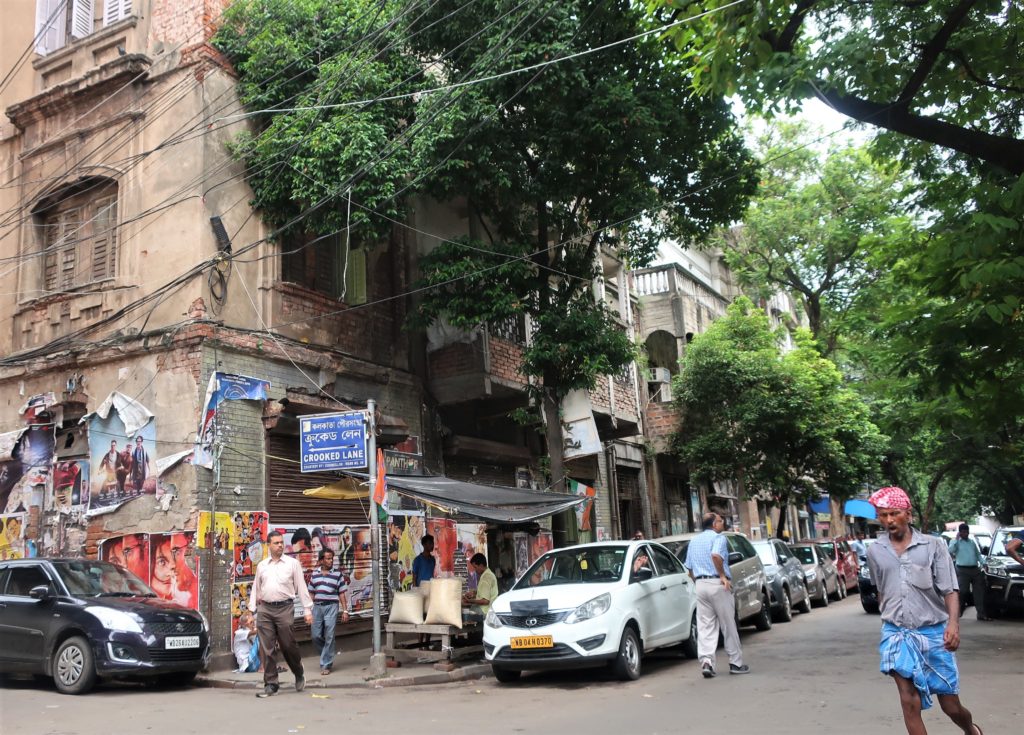 We visit the nearby Indian Museum, a beautiful building that dates from 1875. Like most Indian museums, it's sadly in need of upkeep.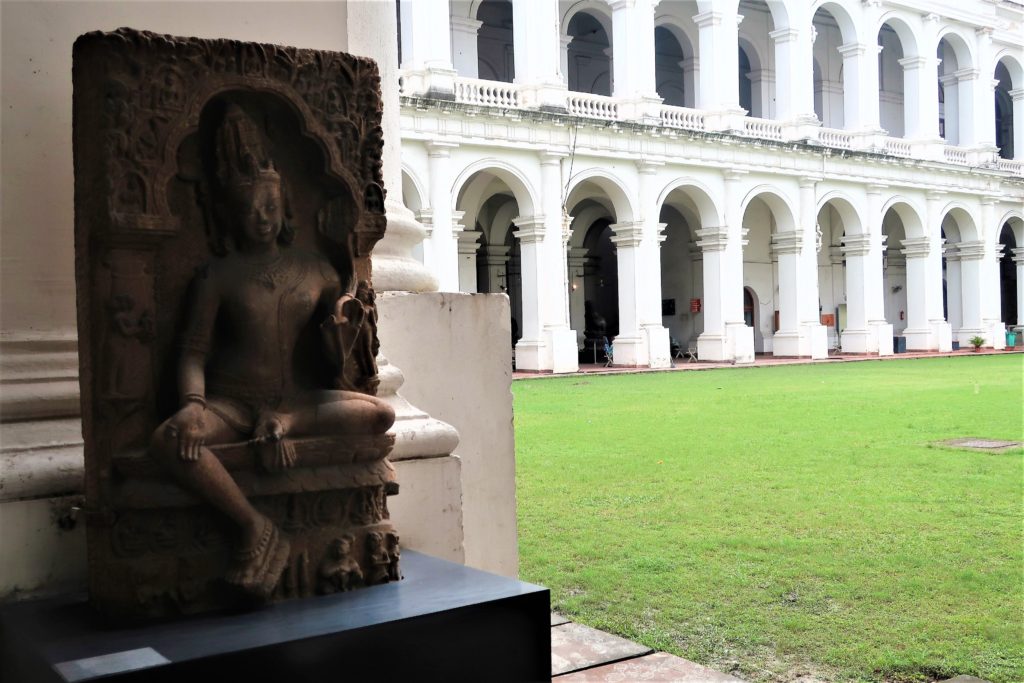 The most stunning exhibit is the Bharhut Gallery. This features 2,000-year-old carved stone gates from an ancient Buddhist complex in Madhya Pradesh state. (Virtually nothing is left at the site today.) Photography is prohibited, and the photos on the website don't do them justice, but the carved and polished sandstone pieces are some of the most beautiful objects we've seen in India so far.
There are better photos and descriptions here.
We like the fossil room, it's wonderfully Victorian. Dusty wooden cabinets everywhere.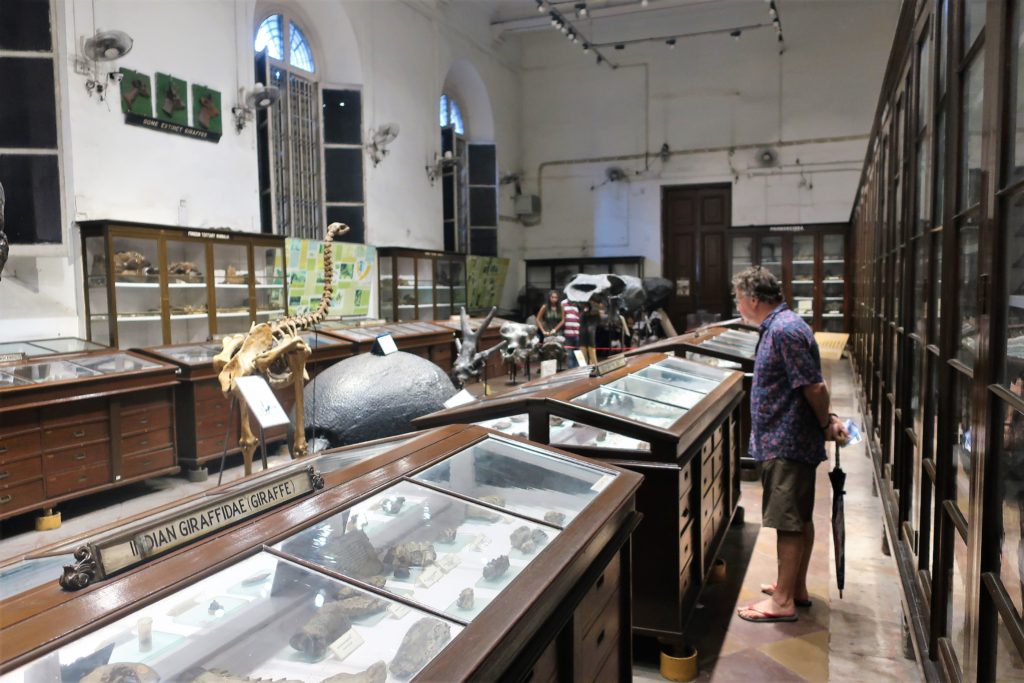 There are hundreds of schoolkids around. These girls insist on a group shot with Maria, because she's so exotic.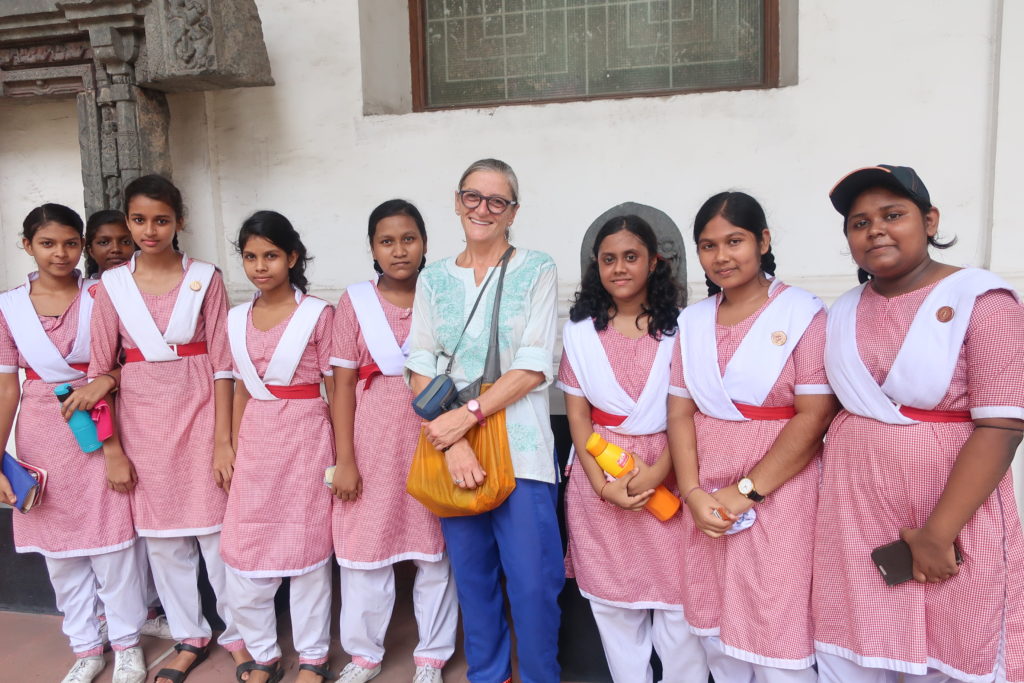 While walking in town, we are caught in a torrential downpour. We take cover in a shop that sells fountain pens.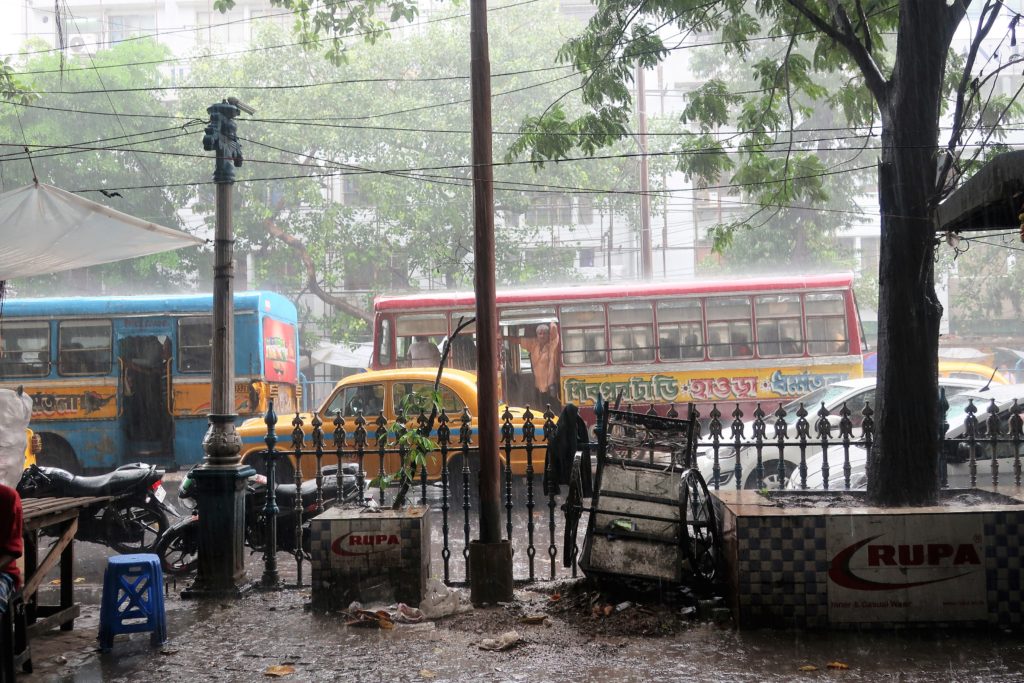 We then duck into a place for a samosa and a chai. These flavourful little beauties cost 30 cents each – Canadian! – served in a terra cotta container. Eat your hearts out, Starbucks patrons.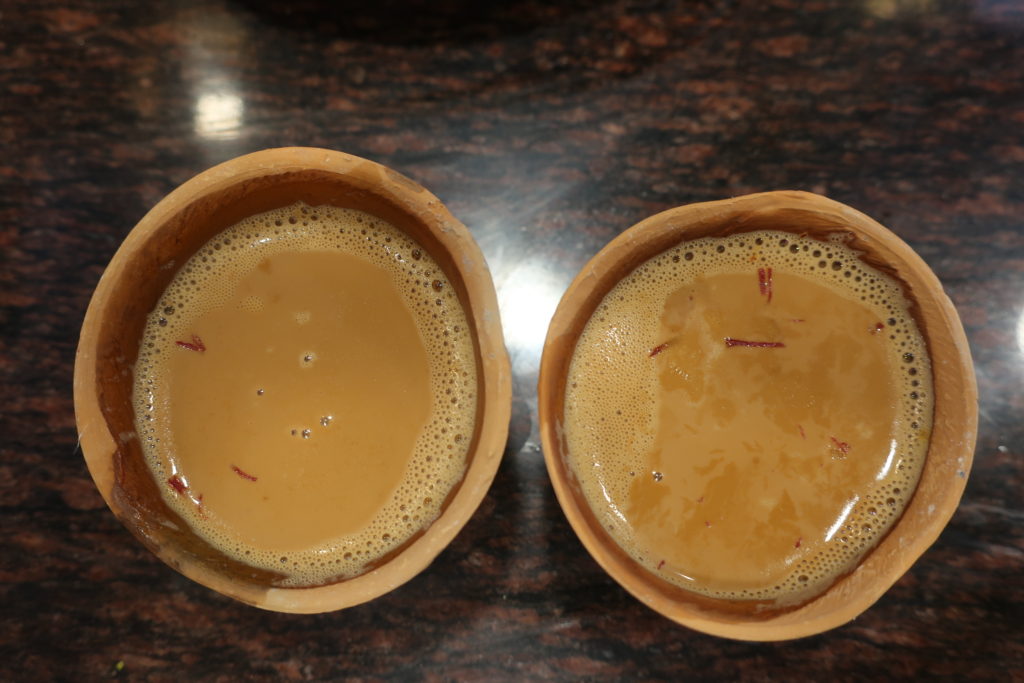 We come across the Tipu Sultan Mosque. We've been fans of Tipu Sultan for a long time.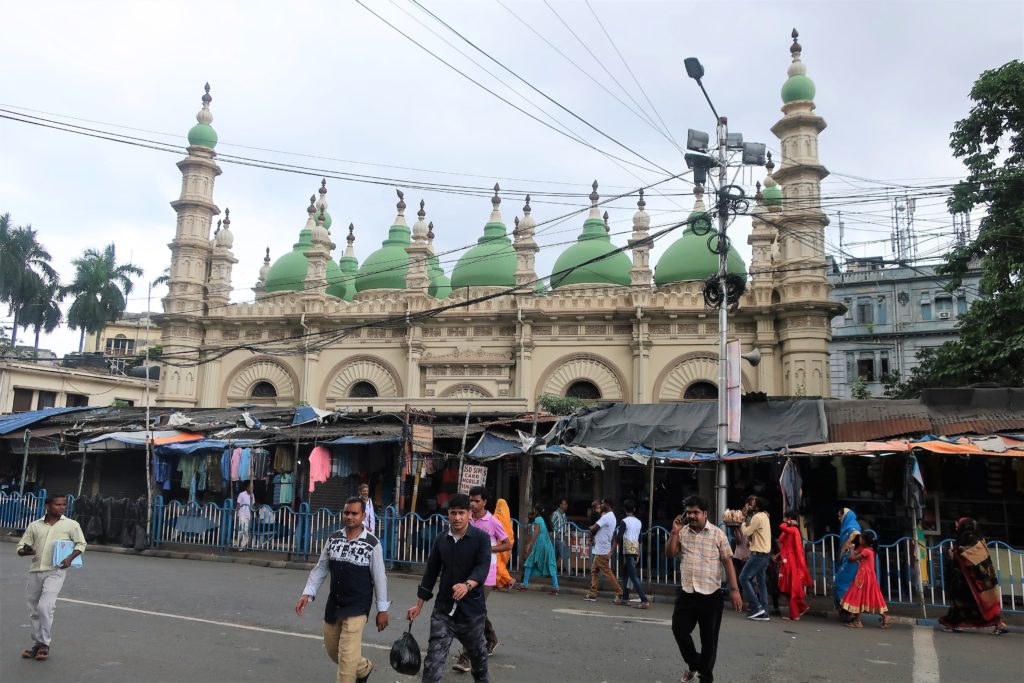 I remember being mesmerized by Tipu's Tiger the first time I visited the Victoria & Albert Museum in London in – well, let's not mention the year. Then when Maria went to southern India for business a few years ago, we followed a sort of Tipu circuit – on rented bicycles – visiting Seringapatam, Tipu's summer palace, and Tipu's tomb.
We wonder why this mosque is in Calcutta, far from Tipu's usual stomping grounds in Mysore. All is revealed here.
We visit the grandiose Victoria Memorial.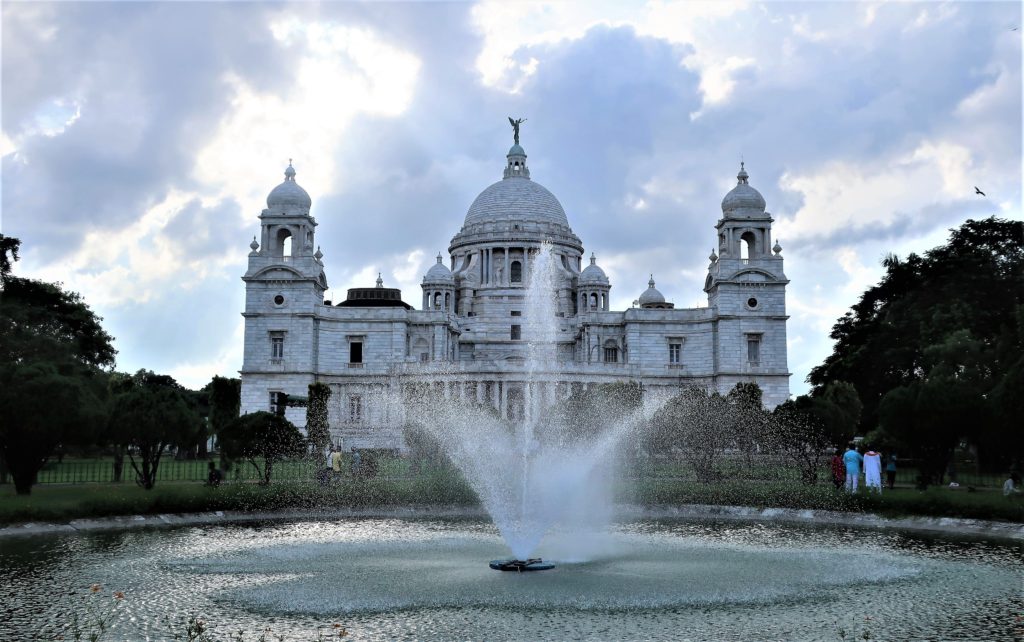 Our hotel is the Lindsay. It has a nice rooftop restaurant. You can see the Howrah Bridge from here. (But not from this direction.)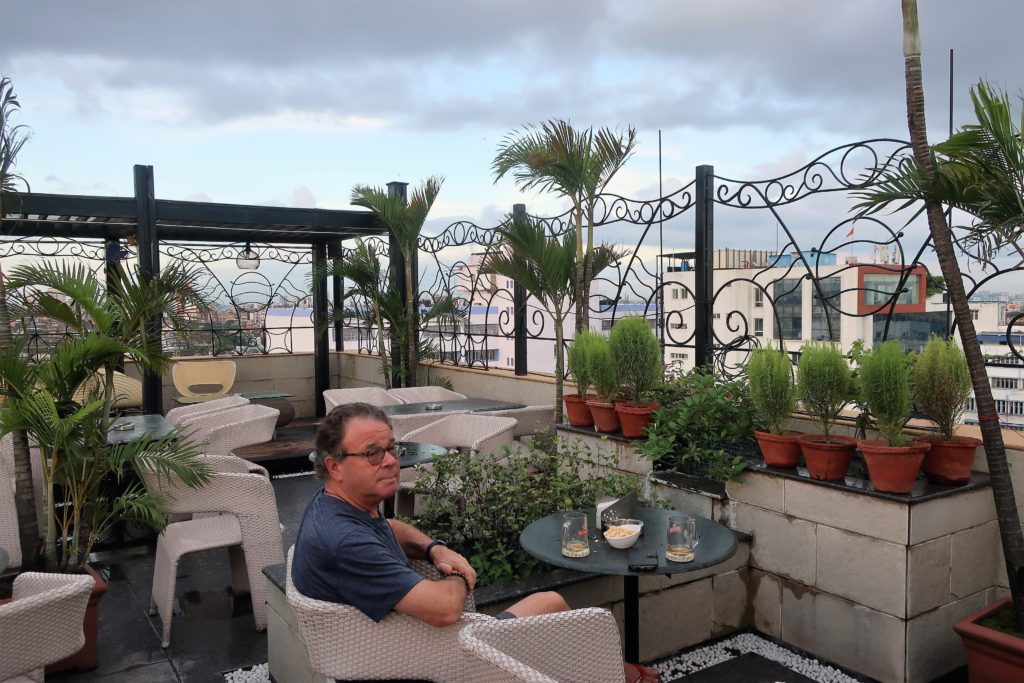 We're across the street from the cavernous New Market.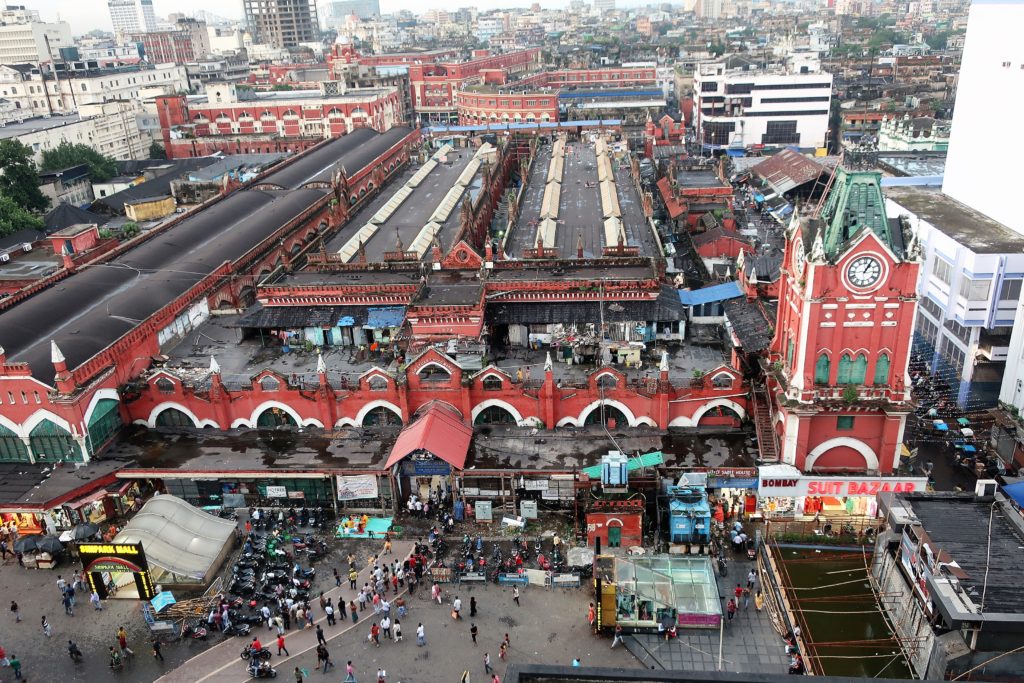 Outside our door is a dynamic chai-wallah. There is a constant queue in front of his stall.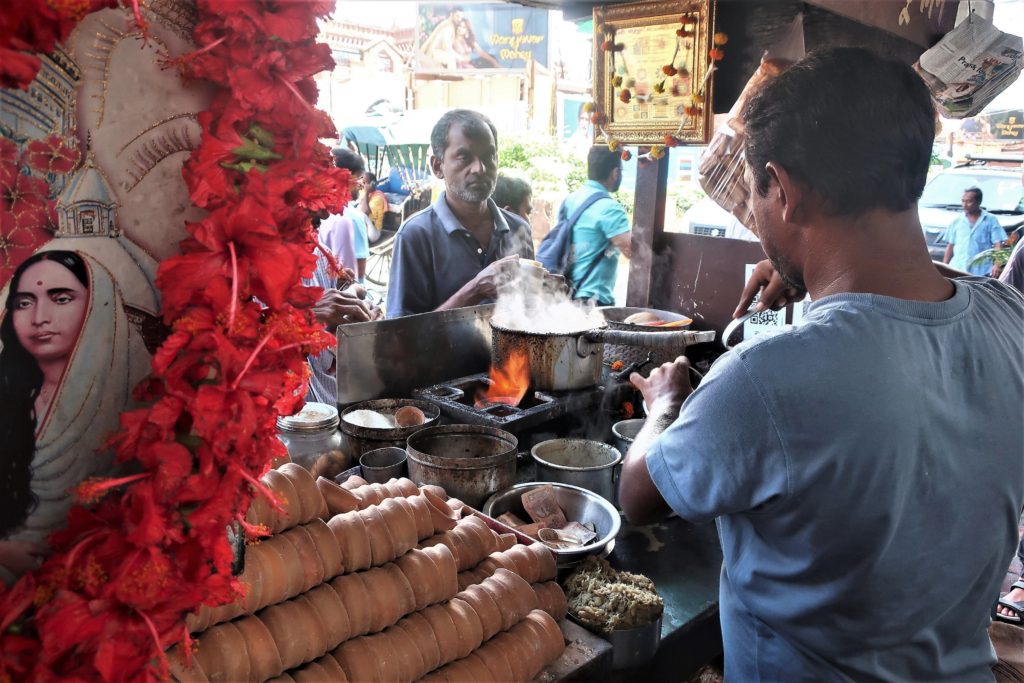 As mentioned, the British were here for a long time. The ghostly remains of their buildings are still around.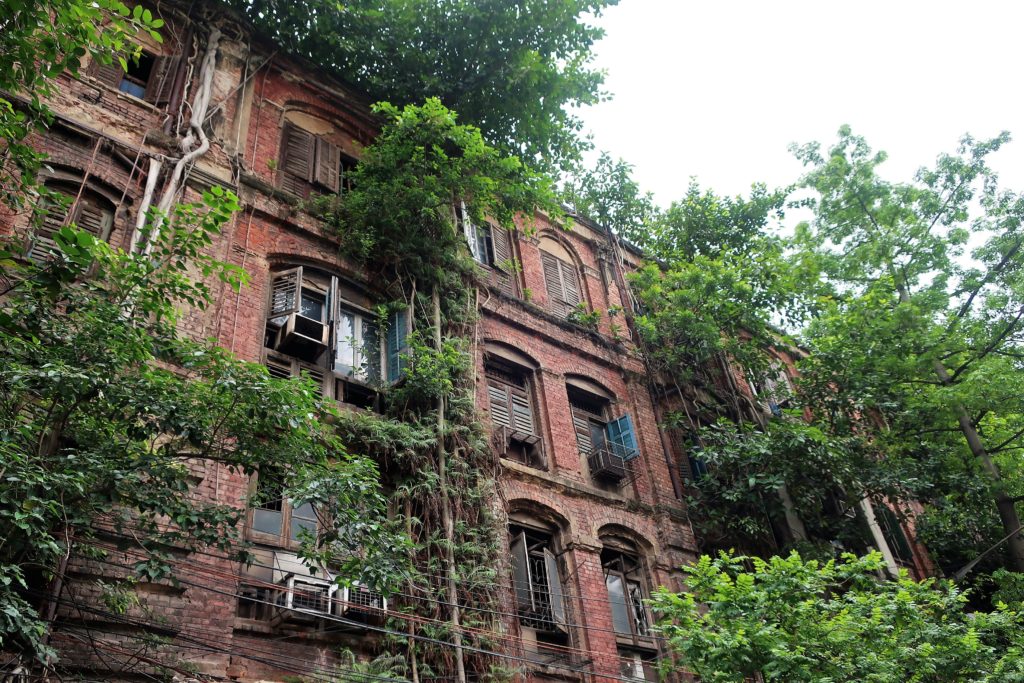 Many of these buildings would not be out of place in WC1.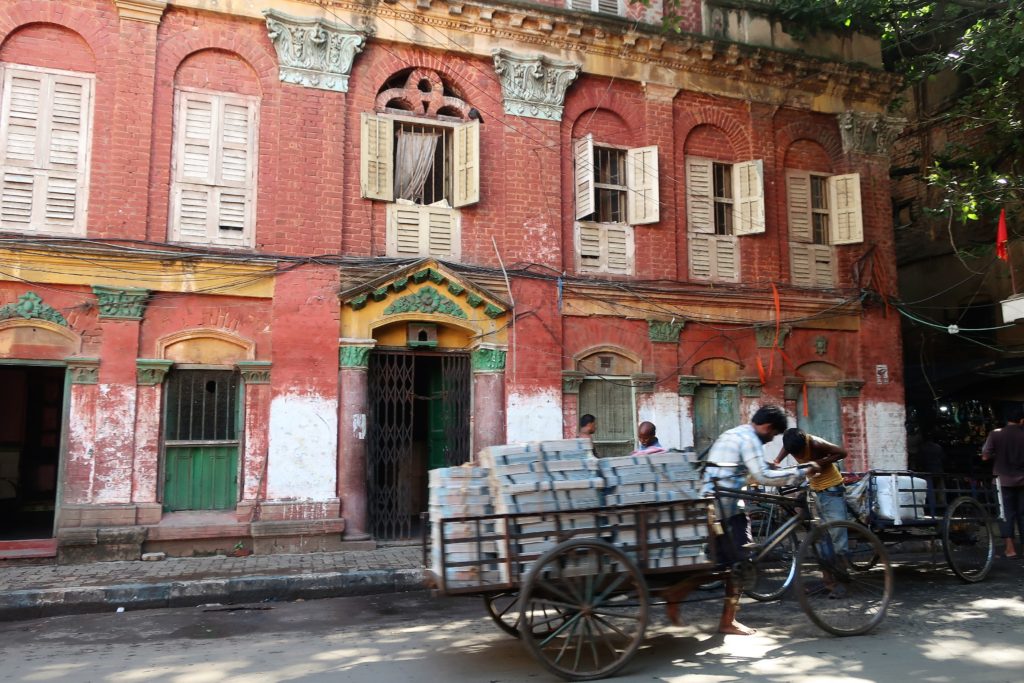 Except for the fact they're now a bit slummy.
We like the archaic old business signs outside many buildings.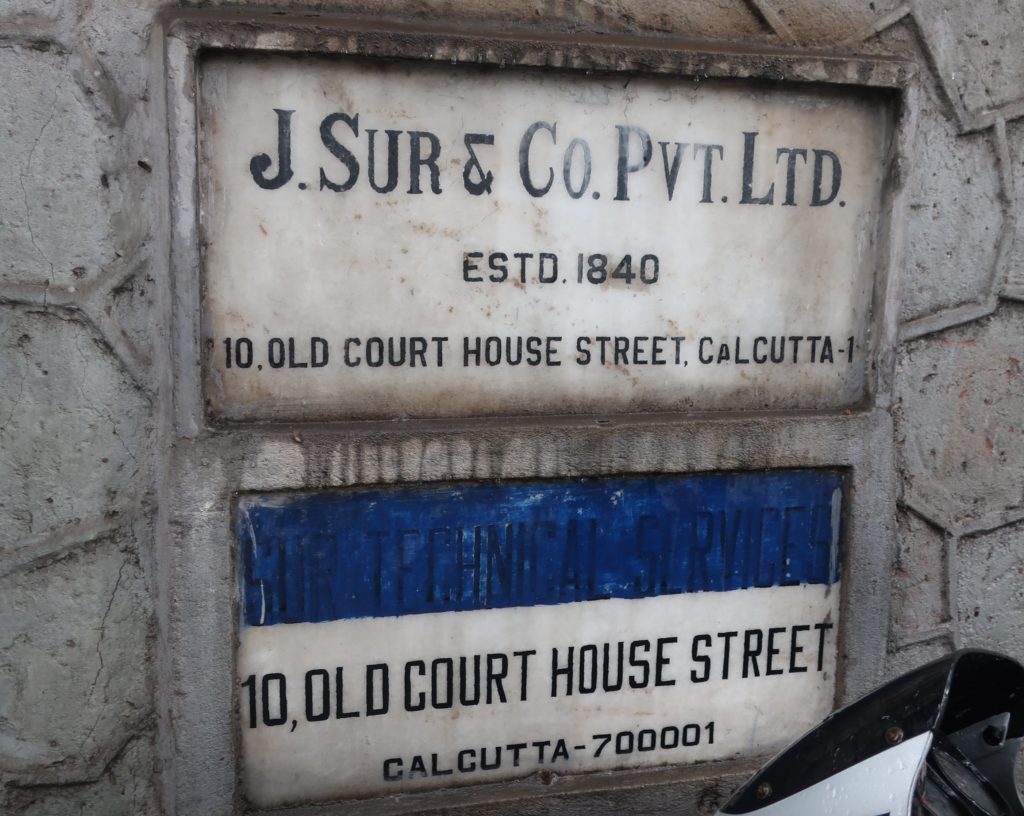 Some buildings are definitely Indianesque.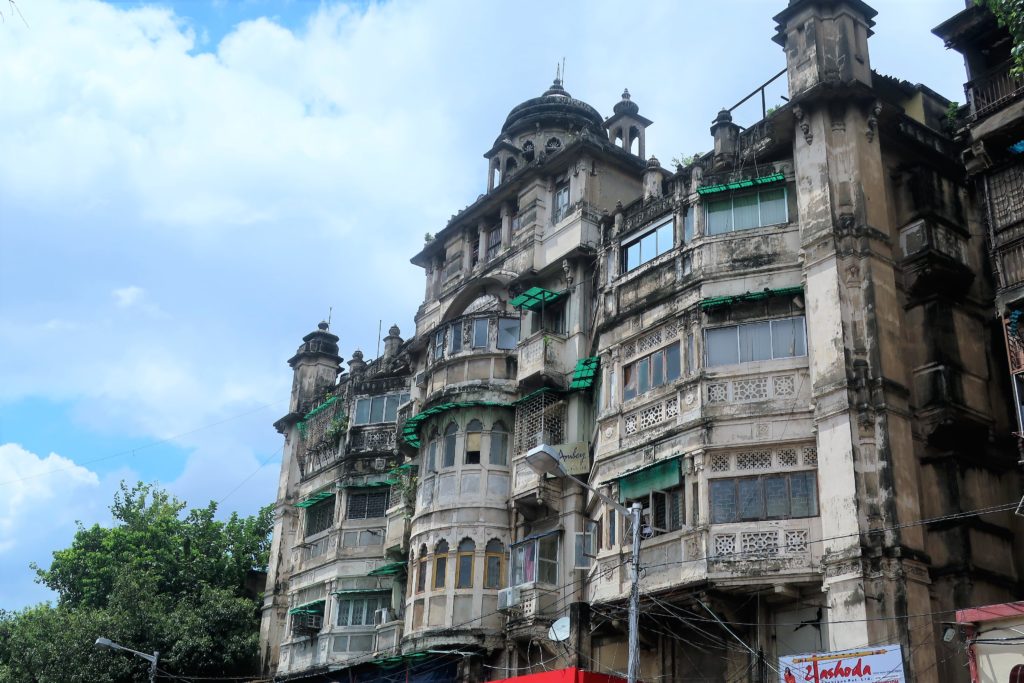 This is a letter-writer in front of the post office.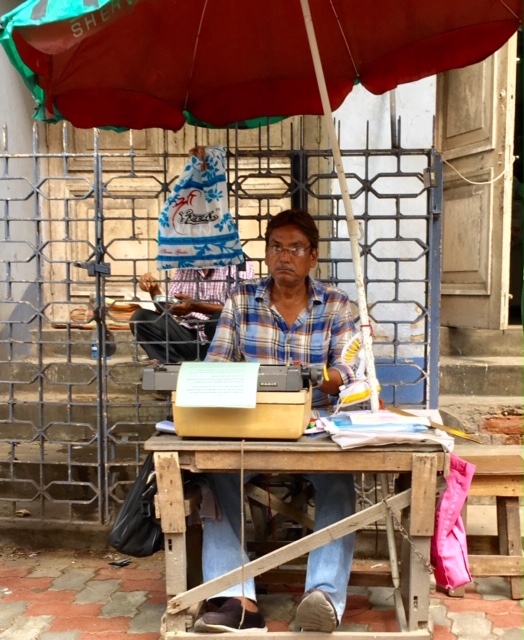 A common sight in countries with high rates of ilitaracy illiteracy.
We visit the Marble Palace. It's free, but you have to get a special permit. This, of course, turns out to be a Herculean challenge. Long story.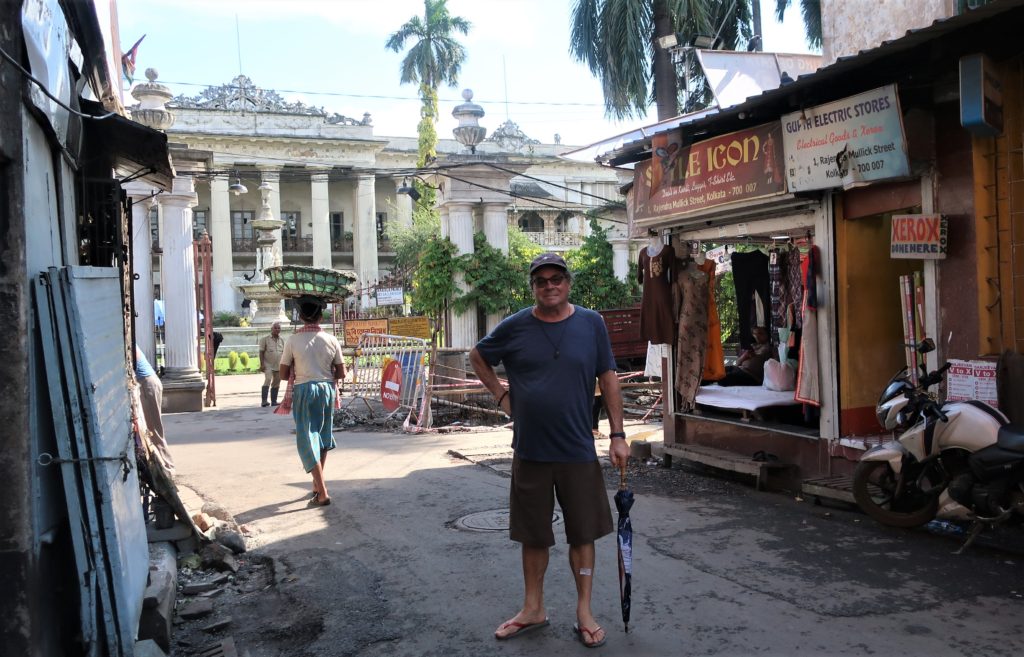 It reminds me a bit of the Isabella Stewart Gardner Museum in Boston. The display of works is, um, a little eccentric. And the house is falling to bits, but so is every building in Calcutta.
Sight or Insight of the Day
We make our way through interesting streets to the house of Rabindranath Tagore.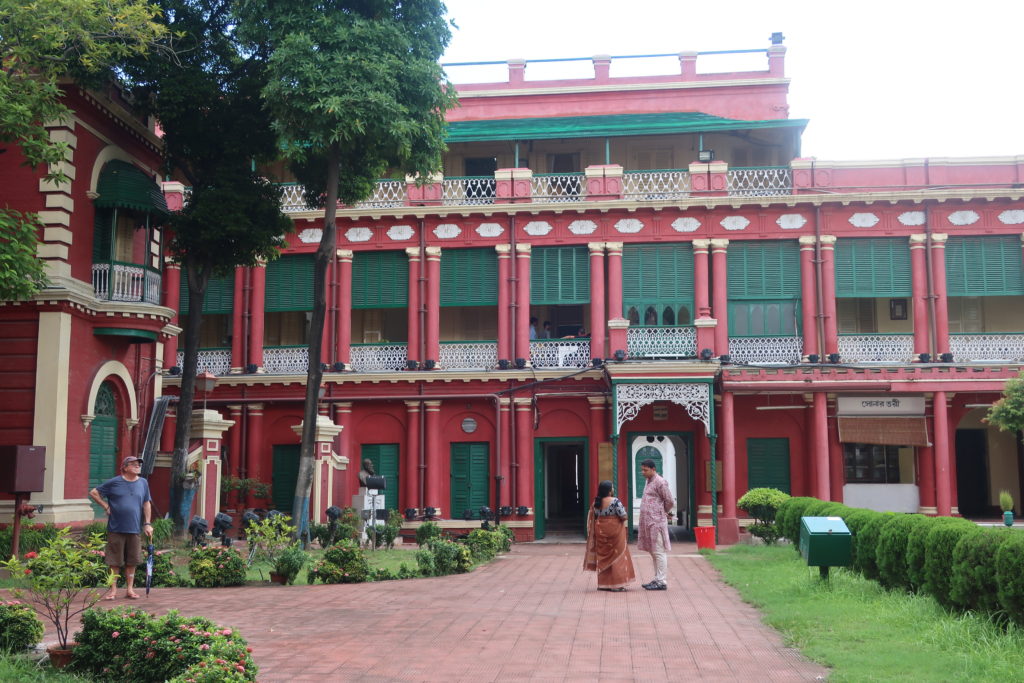 He was the first non-European to win the Nobel Prize in Literature in 1913. We've never read any of his stuff, but writer's/artist's houses are usually worth a visit. Interesting man. Interesting house.