We board our Oman Air flight in Delhi for Tehran, via Muscat.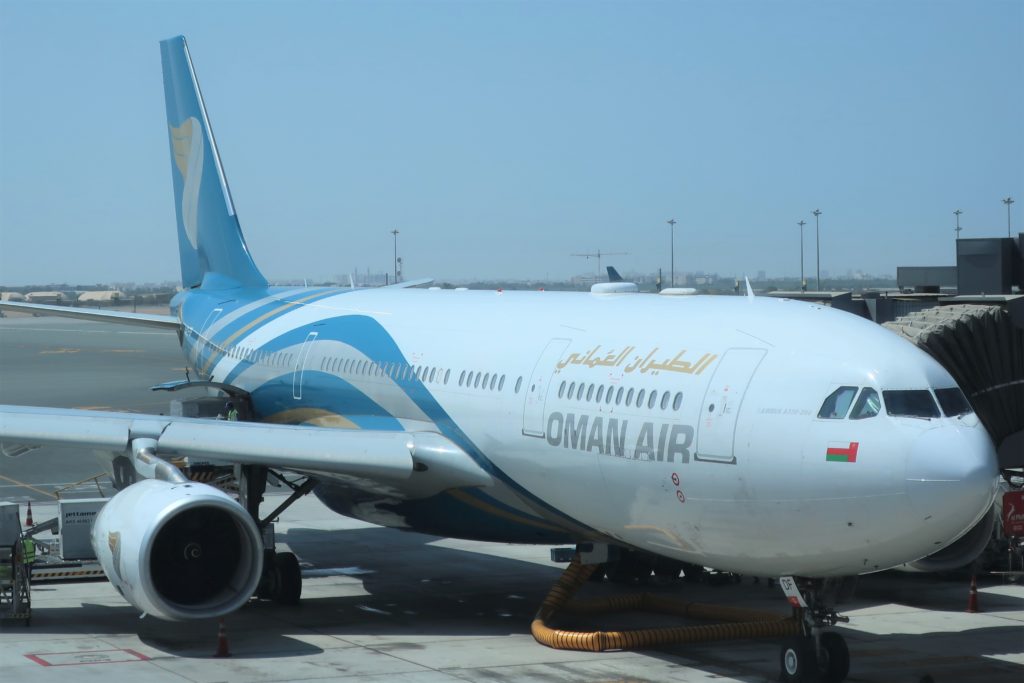 This is what Oman looks like from the air.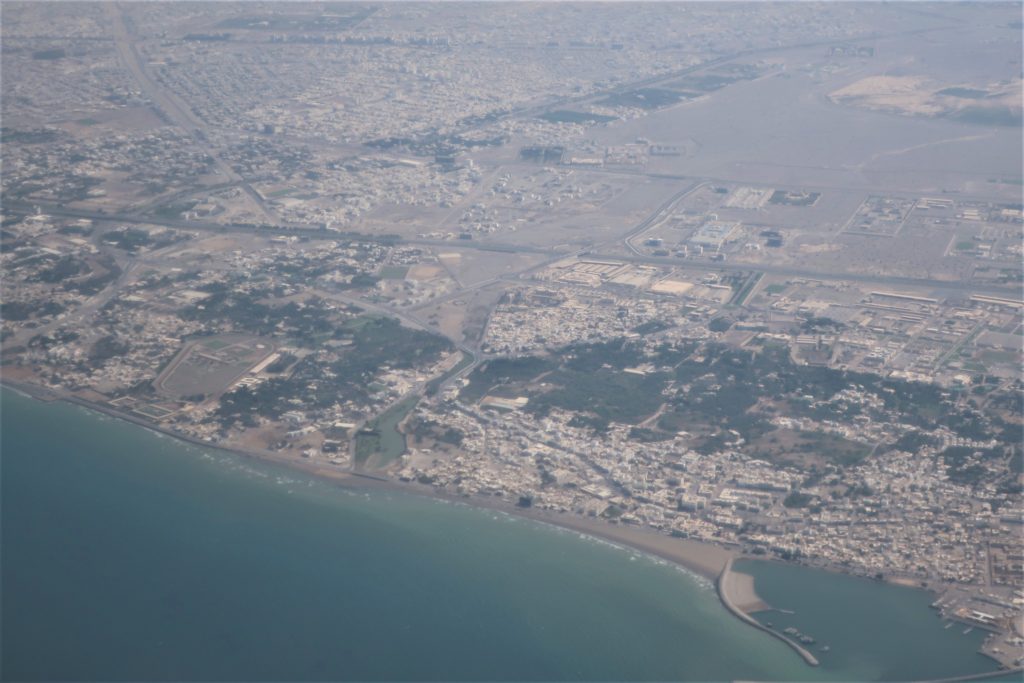 We are greeted by the jovial Saeed, our guide for the next three weeks. On the way into town from Imam Khomeini Airport, we pass the mausoleum and shrine of the great man himself.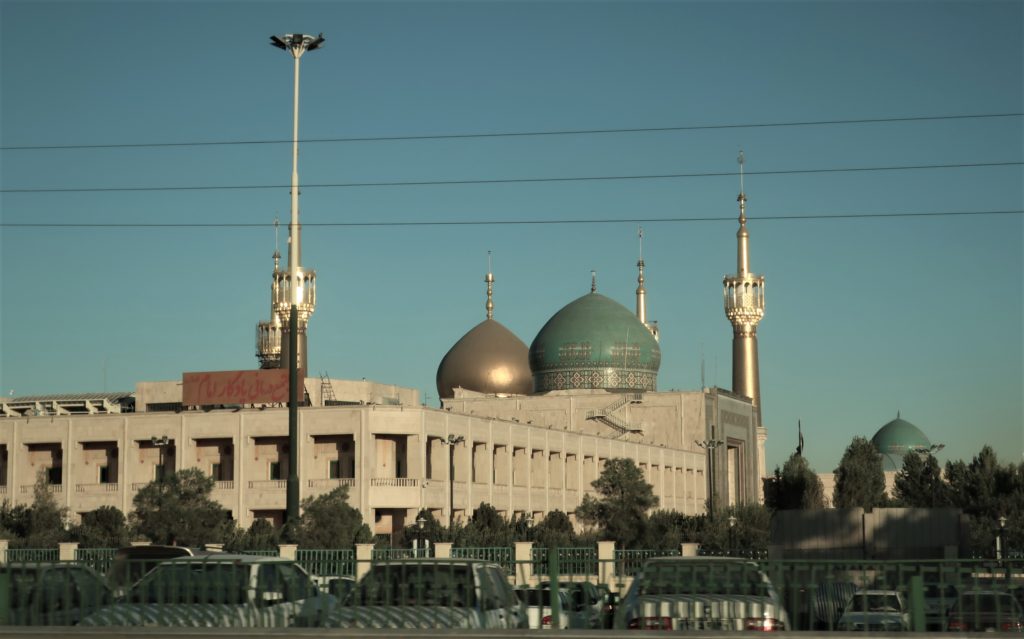 Tehran looks like Manhattan in comparison to the post-nuclear apocalypse appearance of Indian cities.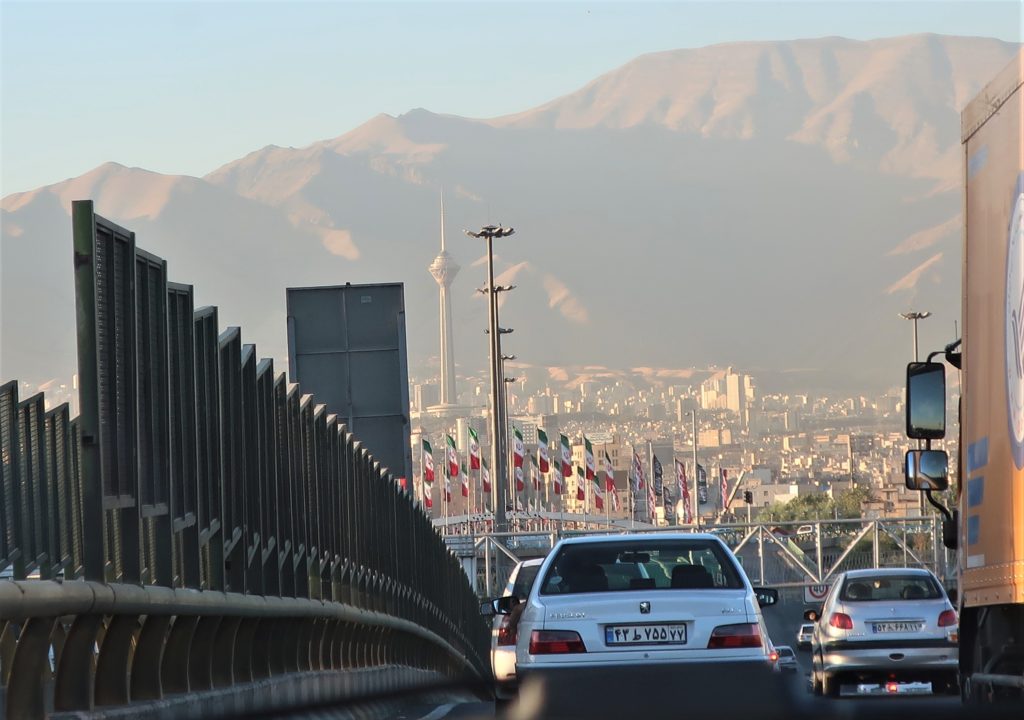 There are street signs and clean sidewalks, well-kept boulevards, plentiful trees and parks. And lots of carpets.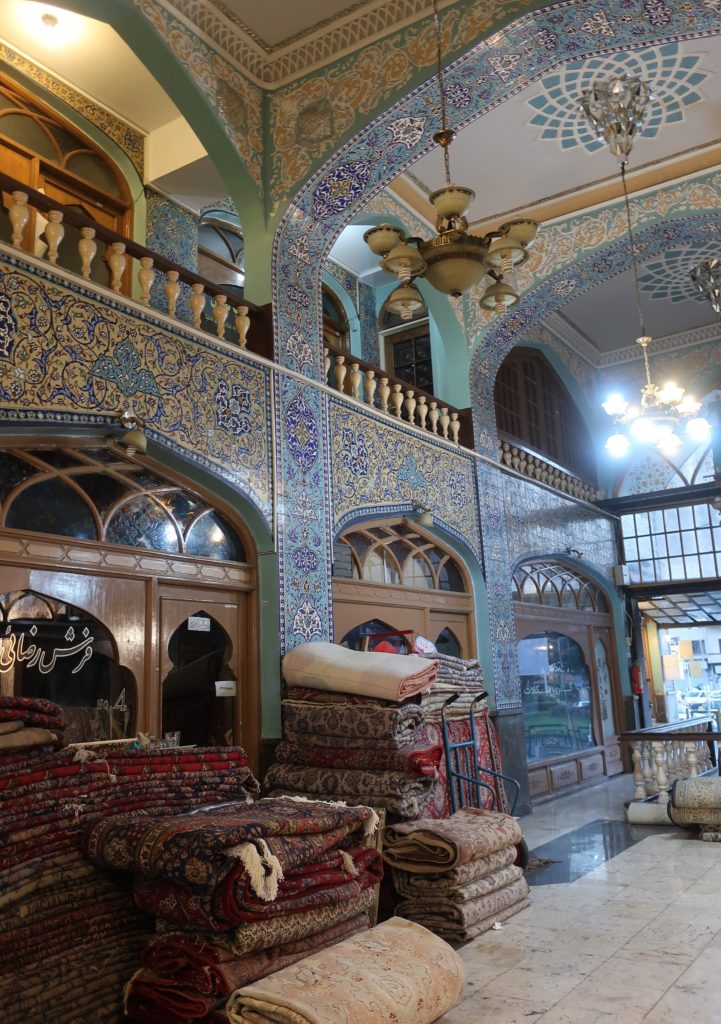 Our hotel is near Ferdowsi Square. Ferdowsi is the Persian poet and author of the Shahnameh.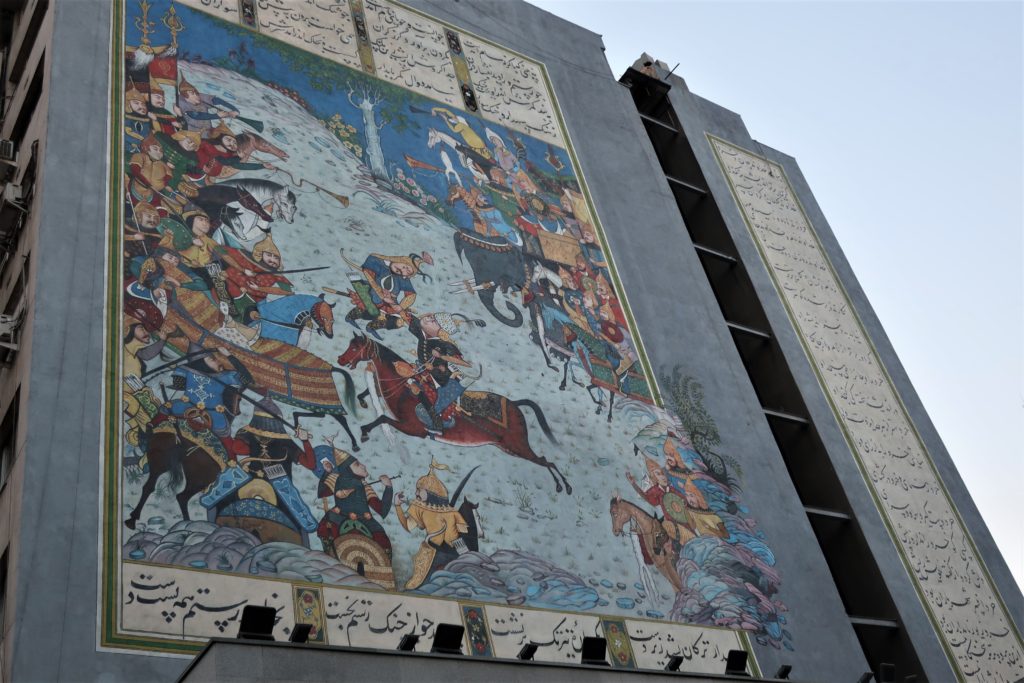 People in Iran are very welcoming and generous. While strolling through Laleh Park, we meet this friendly couple who offer us tea and sweets.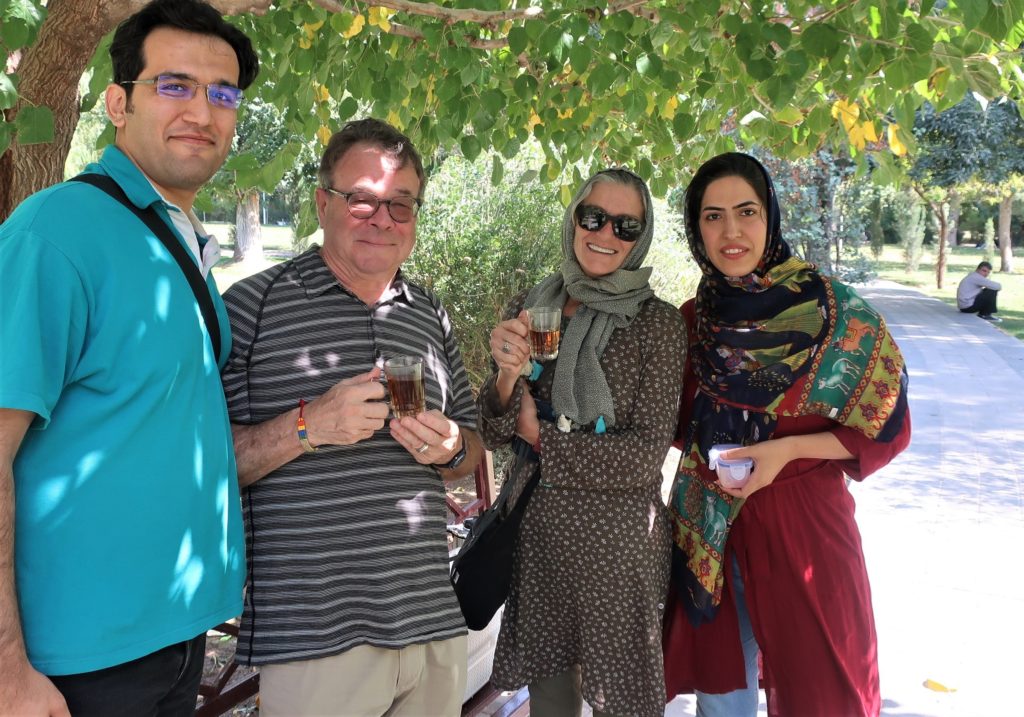 We discover that many people are like this here. Iranian honesty and openness is a refreshing change from the daily harassment and hustling we experience in the last few months.
We visit the National Museum of Iran.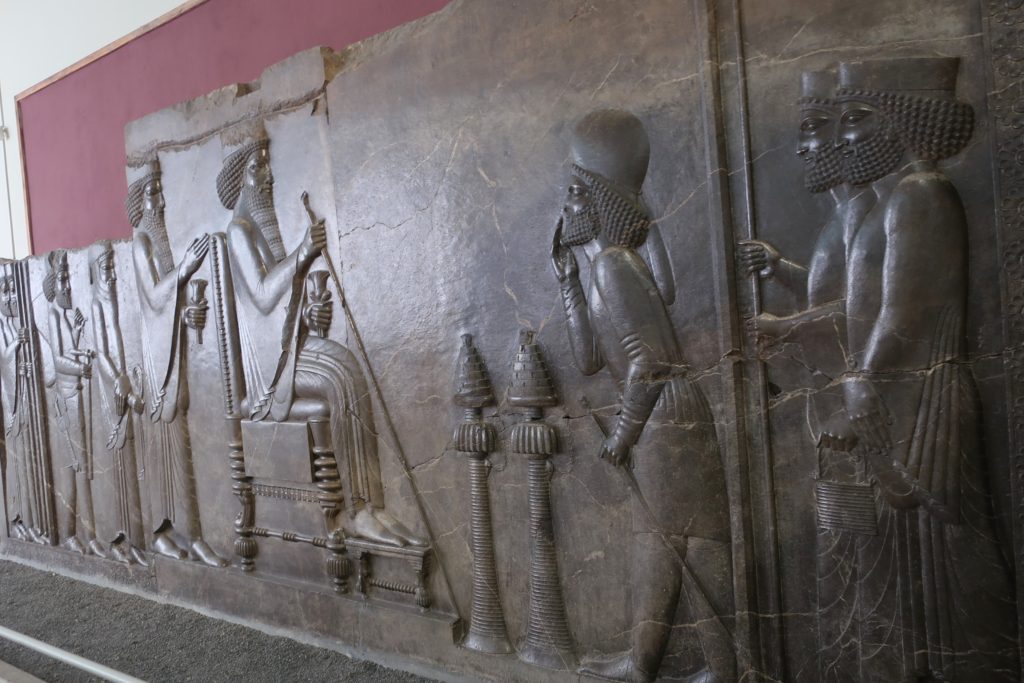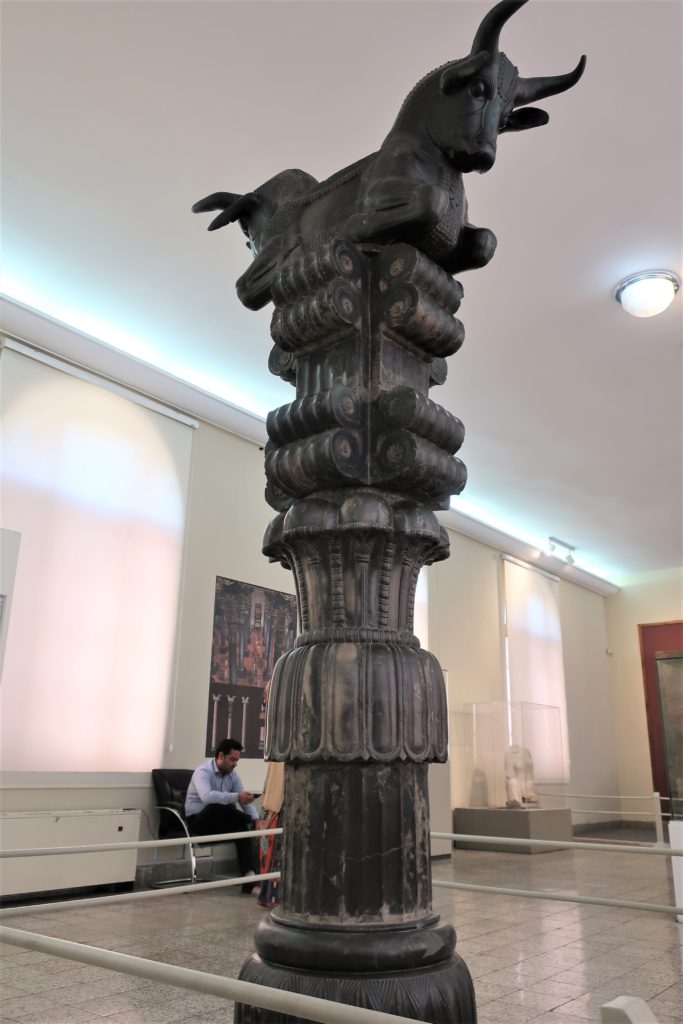 This gold cup is interesting. Decorated with three lions in single file, the heads are riveted onto the body for a 3D effect. It's from the Necropolis of Kalardasht, near the Caspian Sea.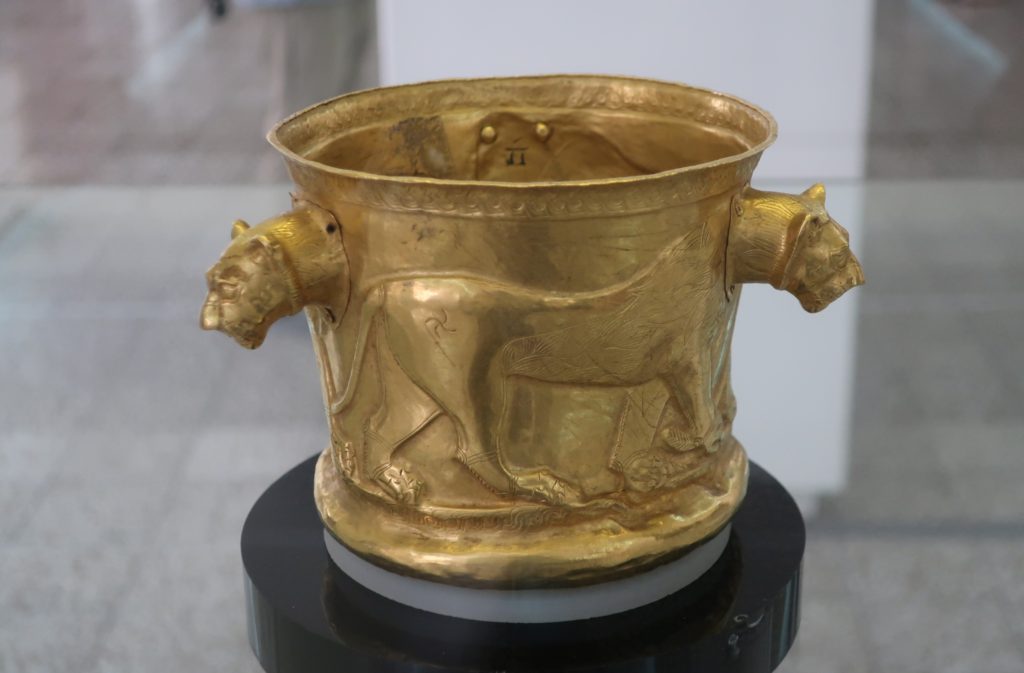 We also drop in on Golestan Palace.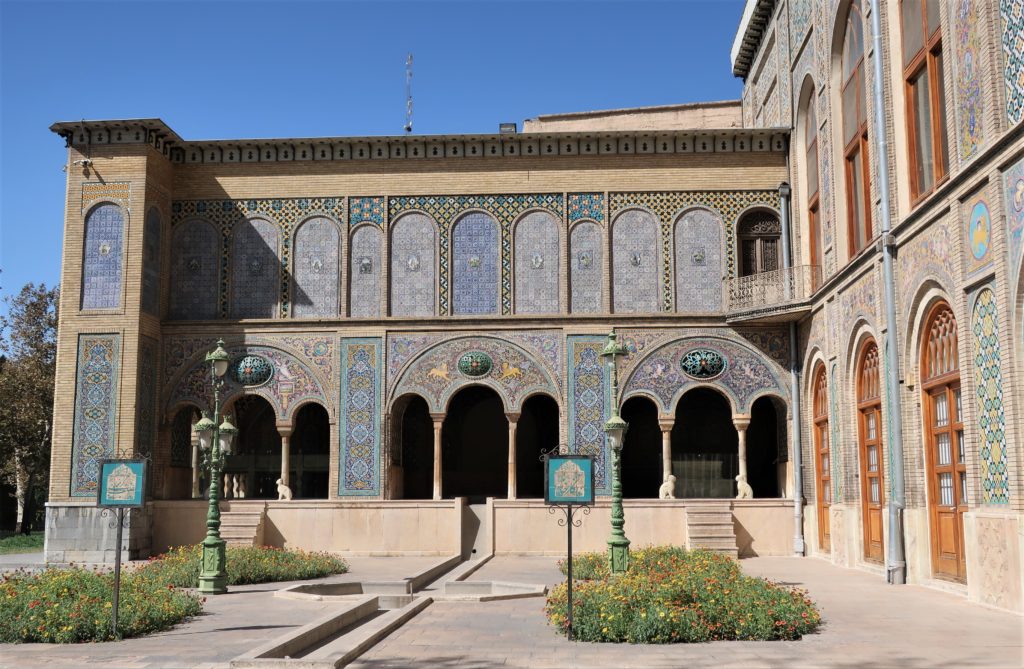 Tehran is an interesting blend of old and new.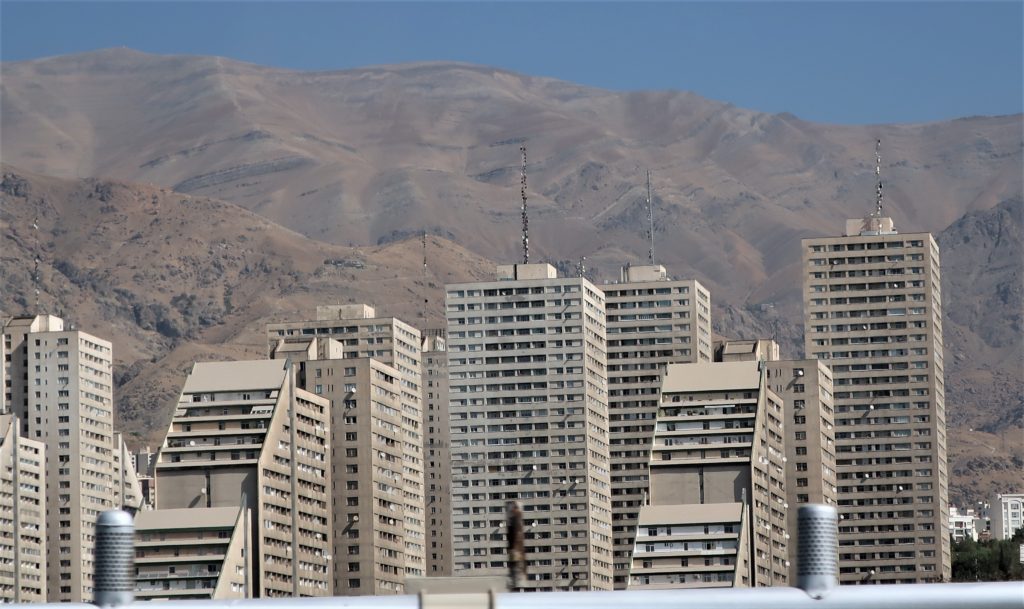 There are many inspirational billboards throughout Tehran.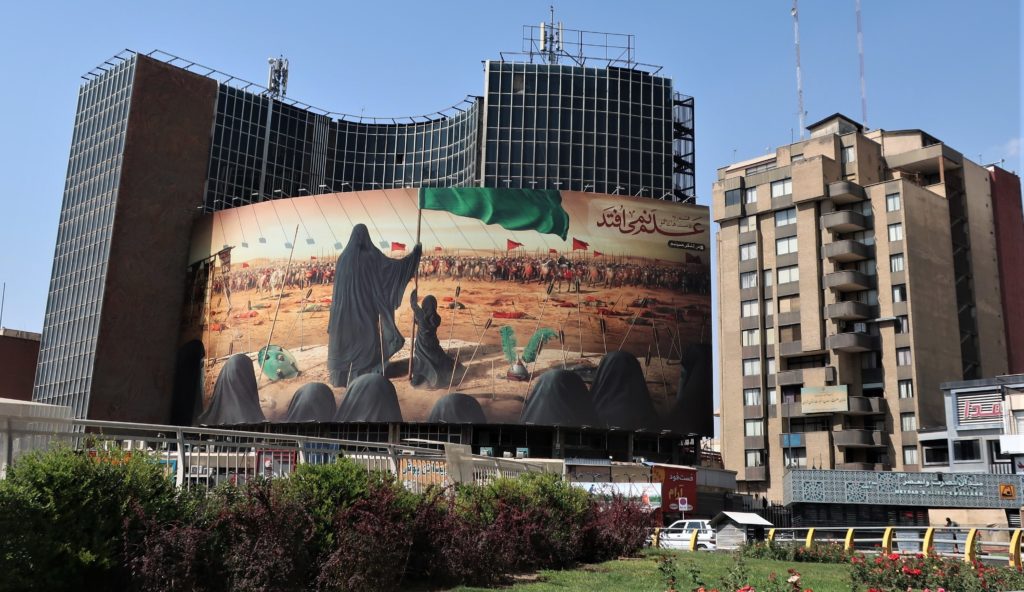 We go up the Milad Tower for a panoramic view of the city.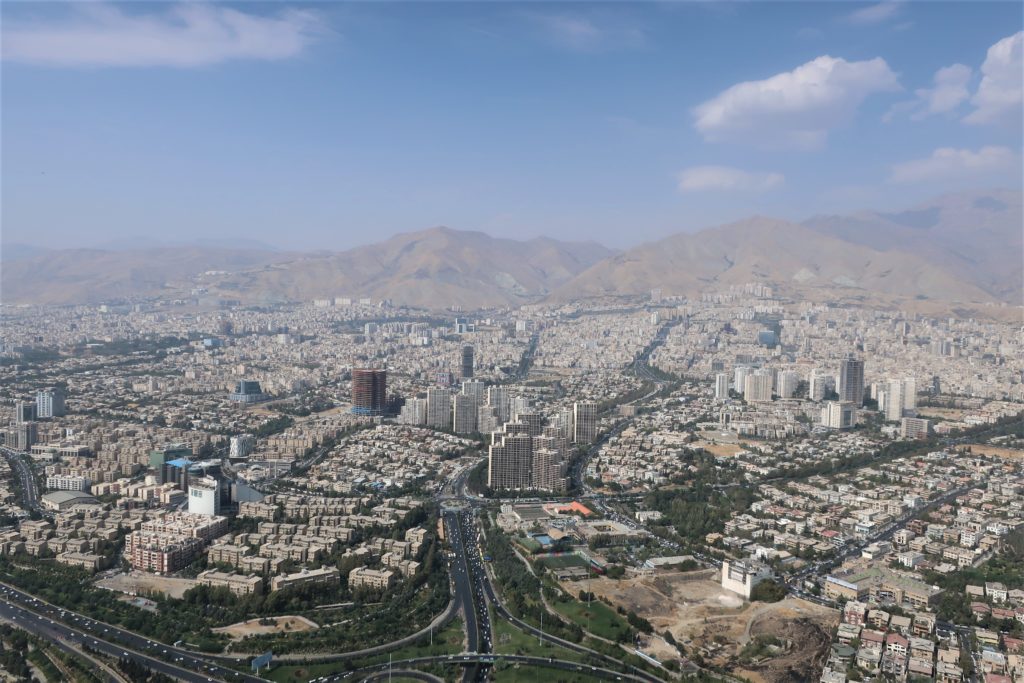 So that's it – a quick roundup of our arrival in Iran.
Sight or Insight of the Day
We visit the former American embassy, now a museum since its liberation by Iranian students.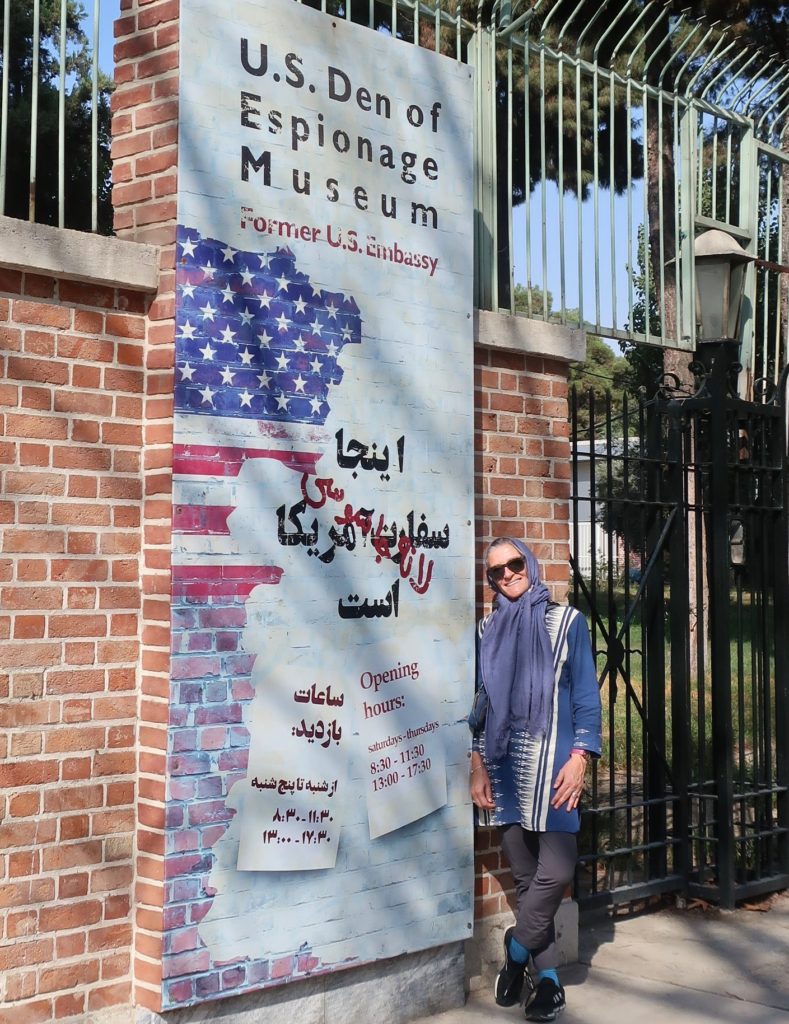 It's interesting to see historical events from a different perspective.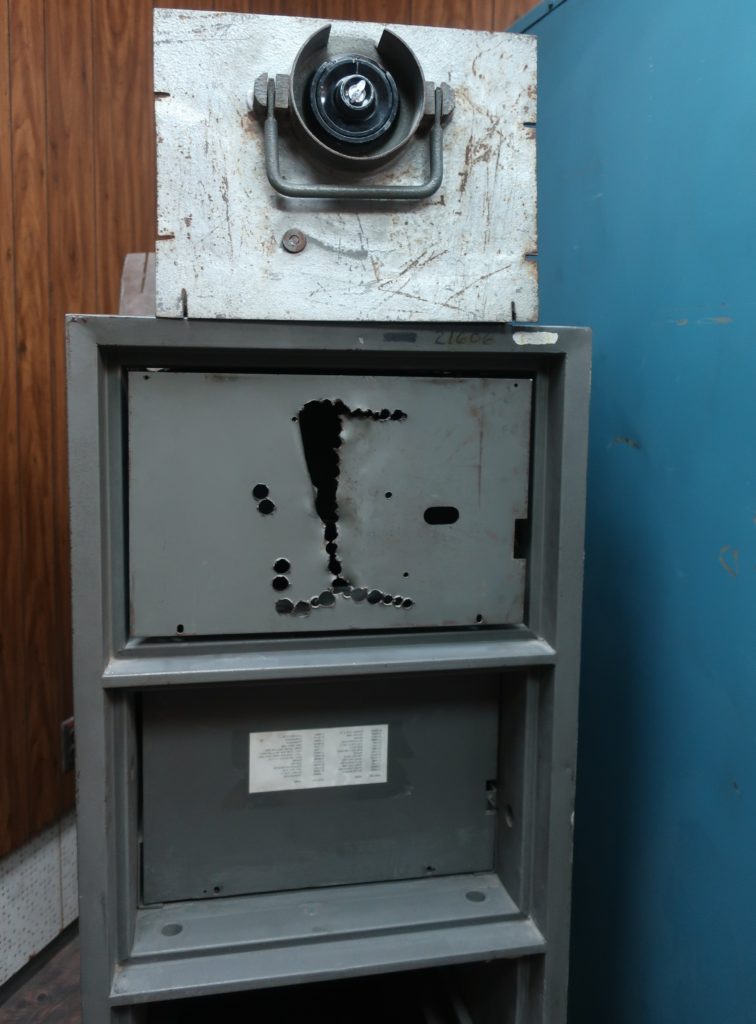 And to think we once thought of Ken Taylor and his exploits as heroic!
The souvenir shop is full of improving literature.