After a day visiting Persepolis and Pasargadae, we stay in a small local place (the Ojagh e Seyyed Karim Inn) in the village of Saadat Shahr. It's run by a family of friendly women.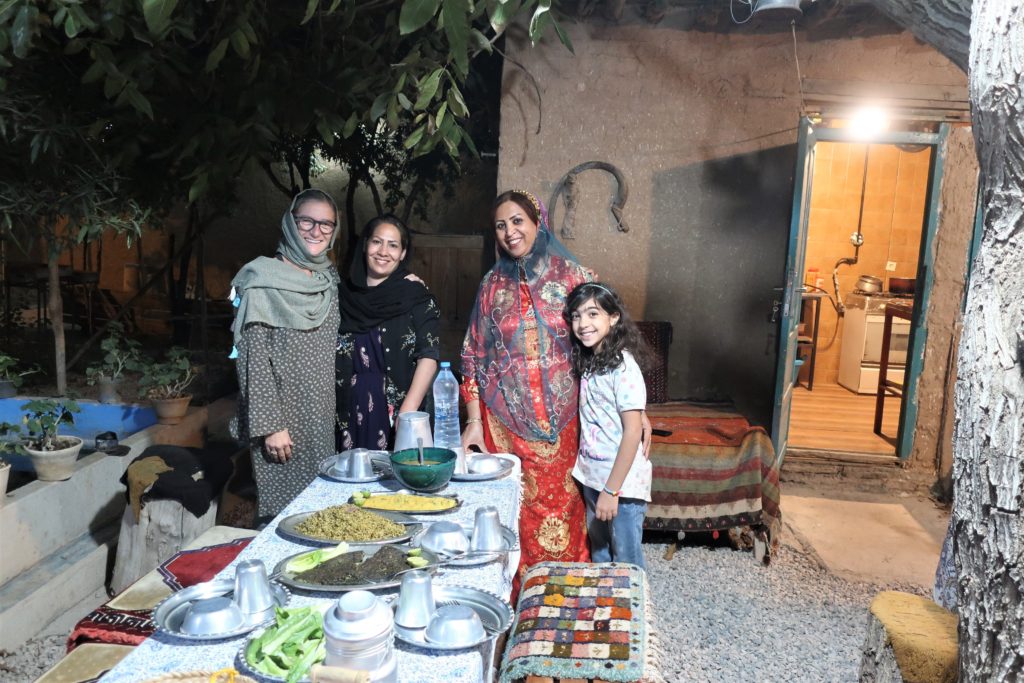 We're treated to an impromptu concert from Saeed and a fellow guide.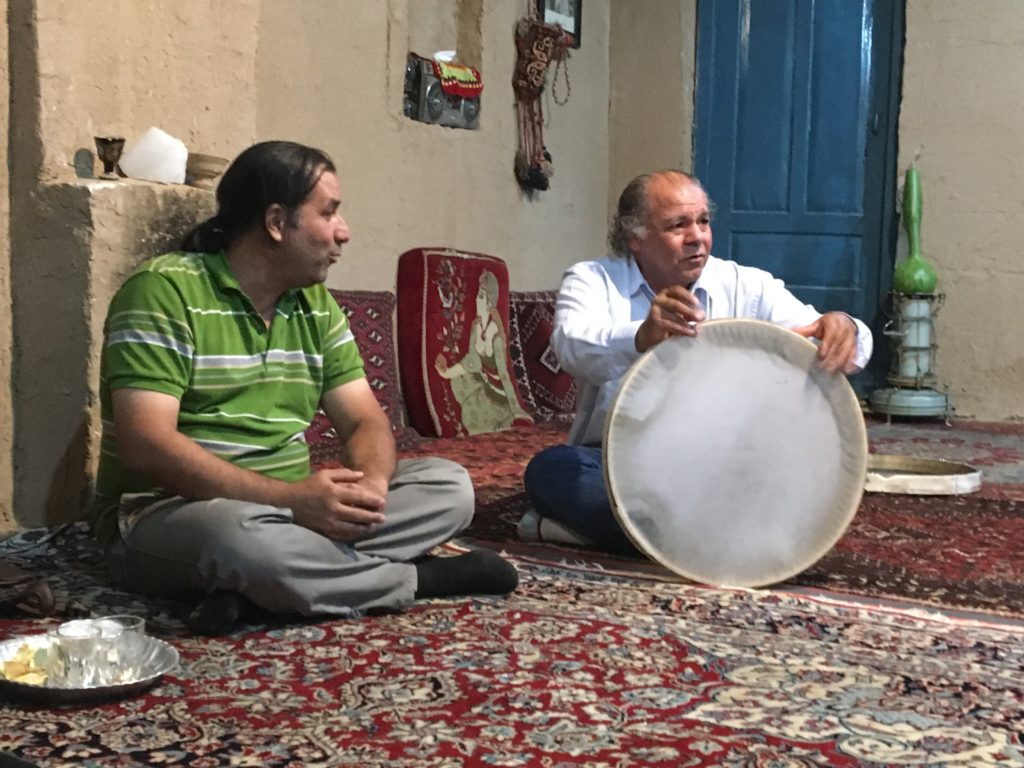 The next day, we drive to the Lut Desert.
On the way, we pass through Rafsanjan. Rafsanjan is a major centre for the production of pistachios.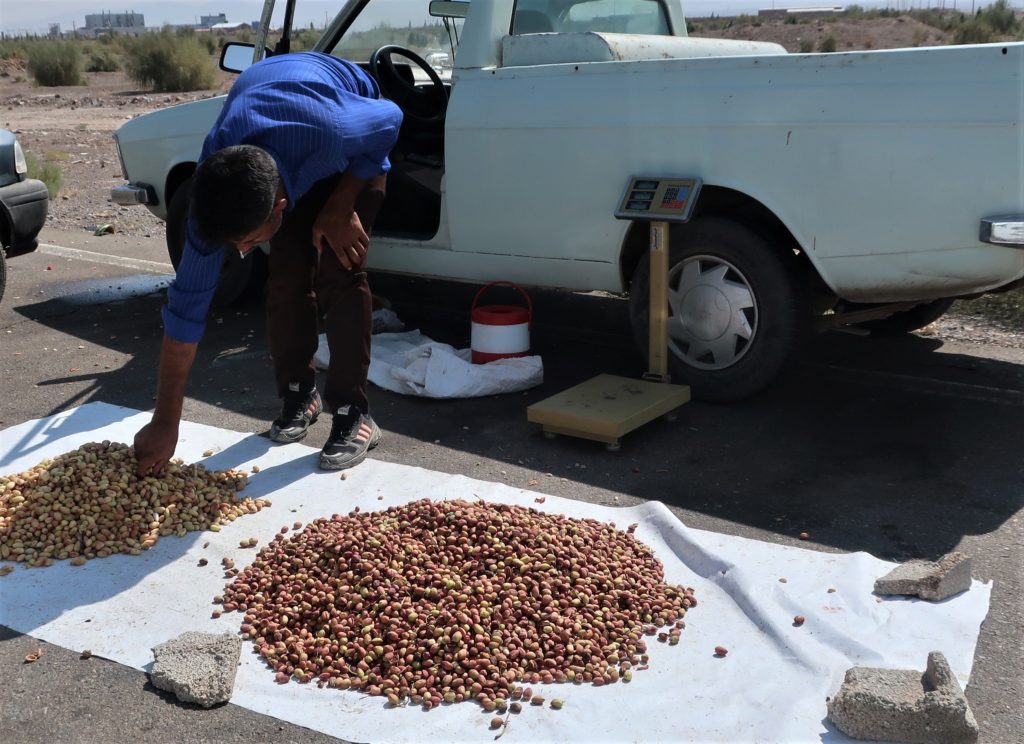 We see some nomads along the road.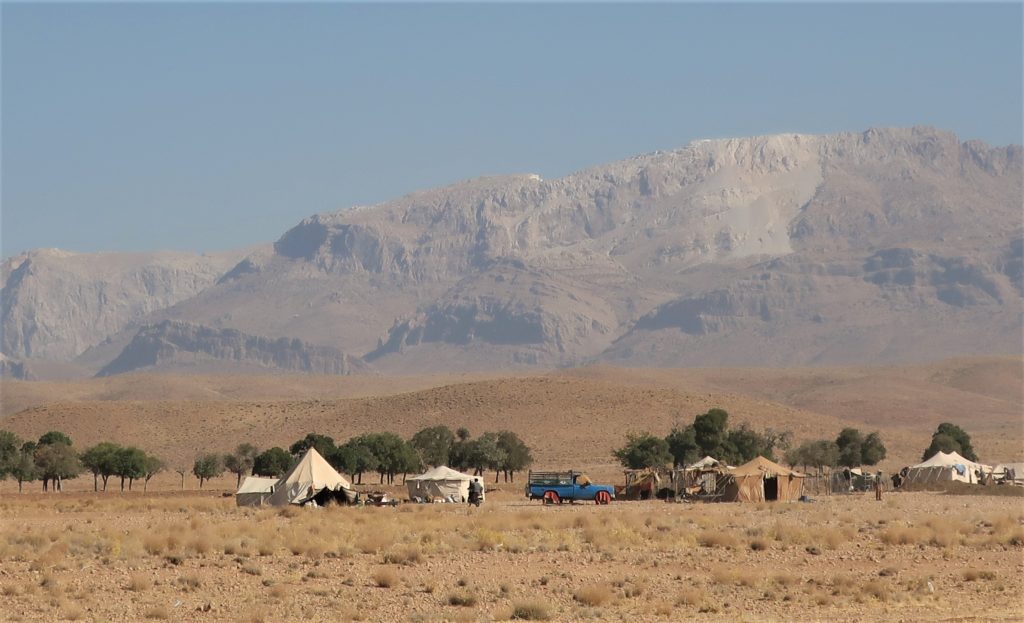 On arrival, we stay in an oasis.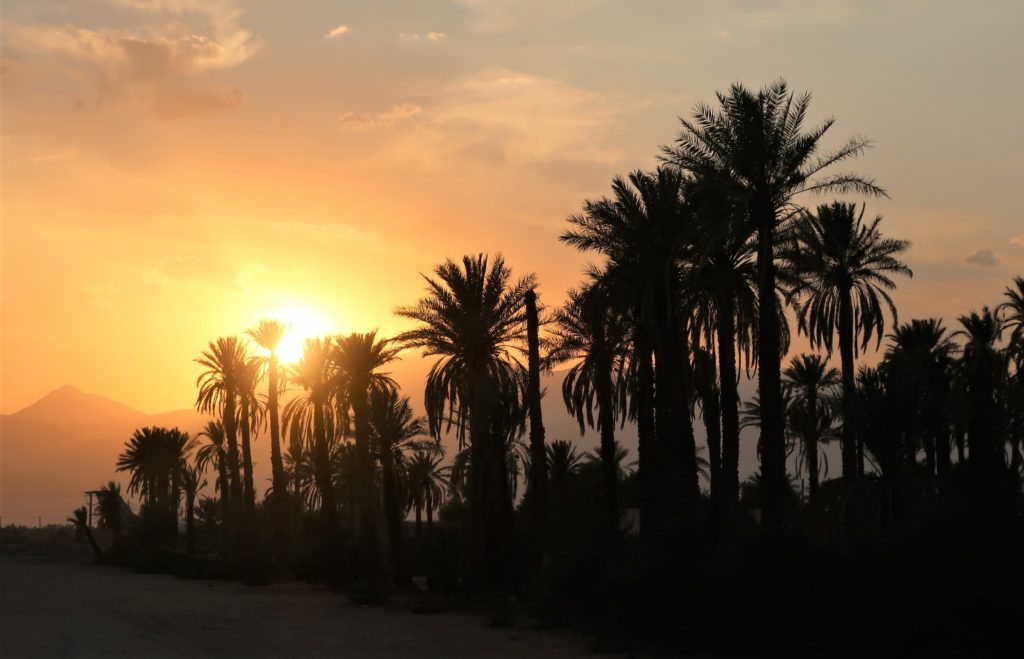 The accommodation is in tents, but they're pretty snazzy. And fully air-conditioned: this is one of the hottest places on Earth.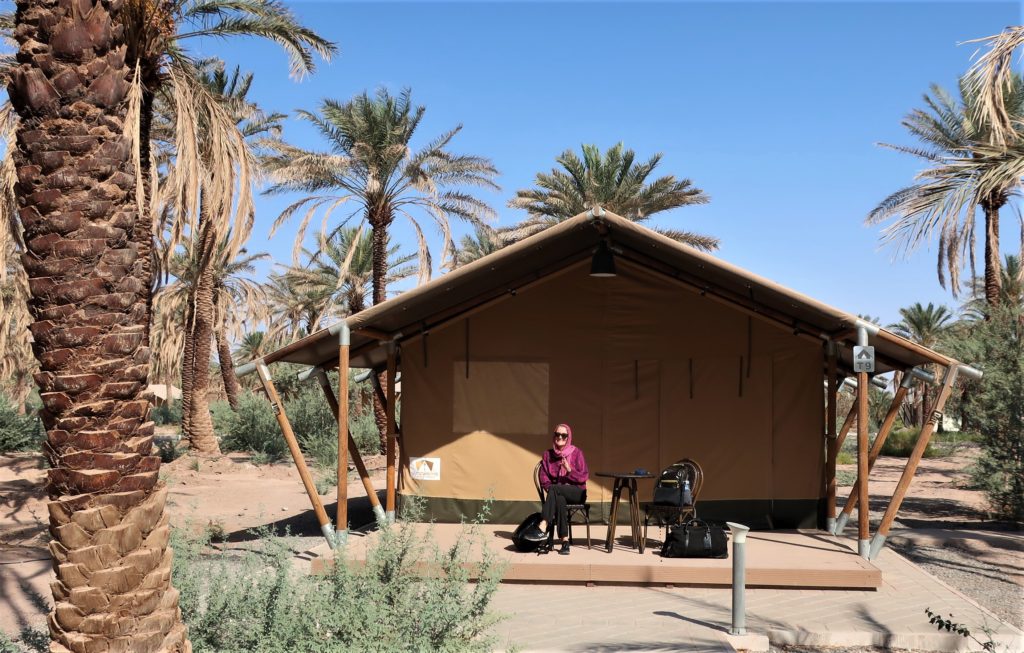 The village of Shahdad is the last village before the desert. We stop to check out its arg. This may sound like pirate-speak, but an arg is a fortress-like structure. There are many in Iran.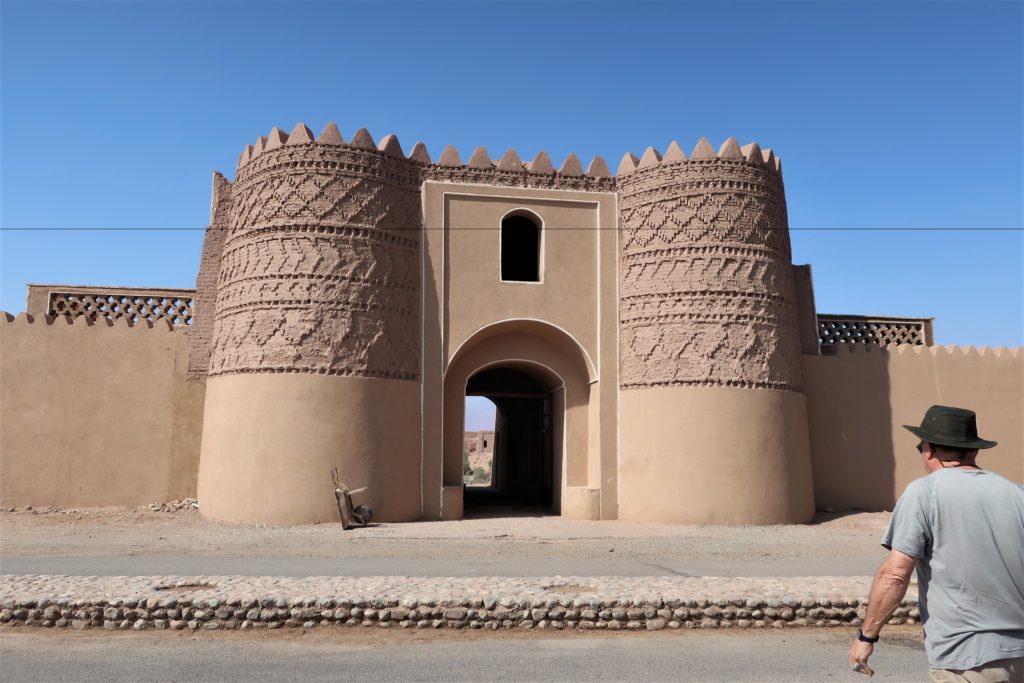 There are women selling crafts at the entrance. We purchase a beautifully-embroidered Tree of Life.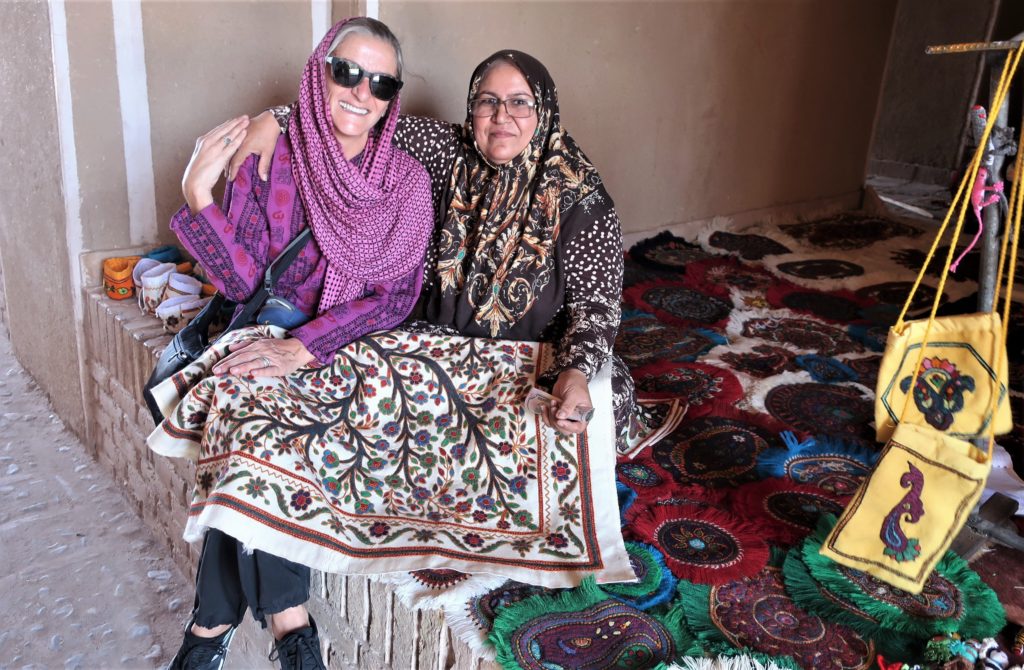 We continue into the desert and see these formations called kaluts.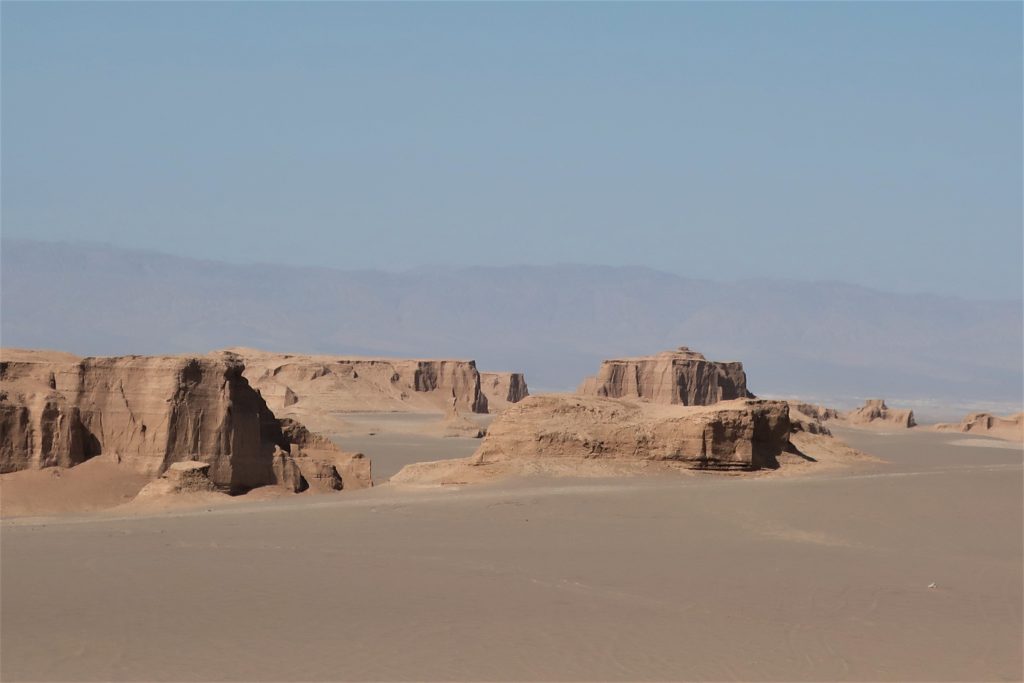 We come across a pair of camels waiting patiently. No sign of their caretaker.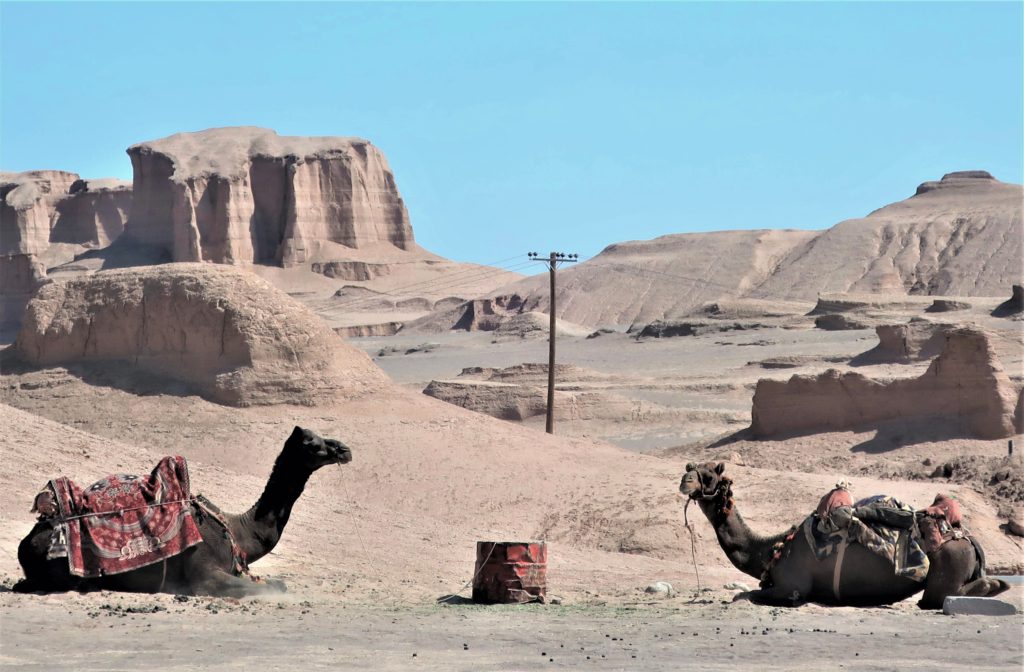 We love deserts. We can barely contain our enthusiasm.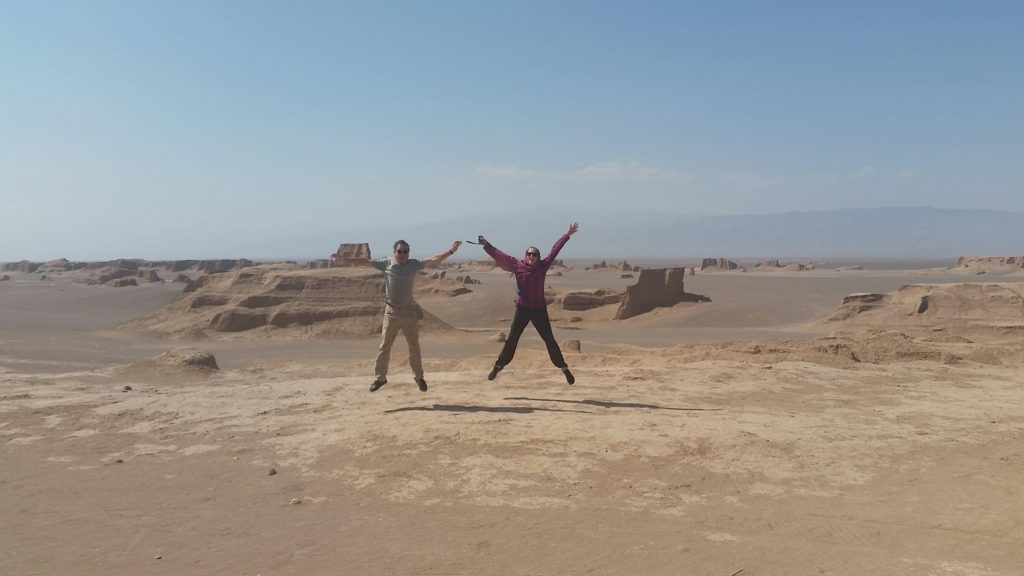 Lots of wide open spaces as we drive to Kerman.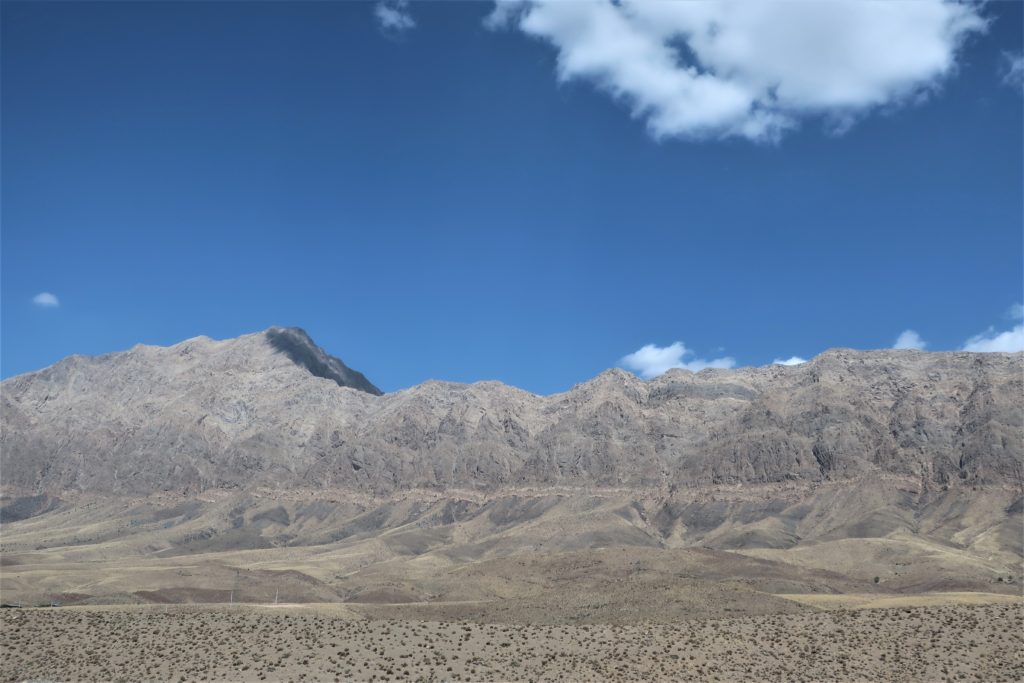 In Mahan, we go to the shrine of Shah Nematollah Vali, a 14th-century Sufi mystic.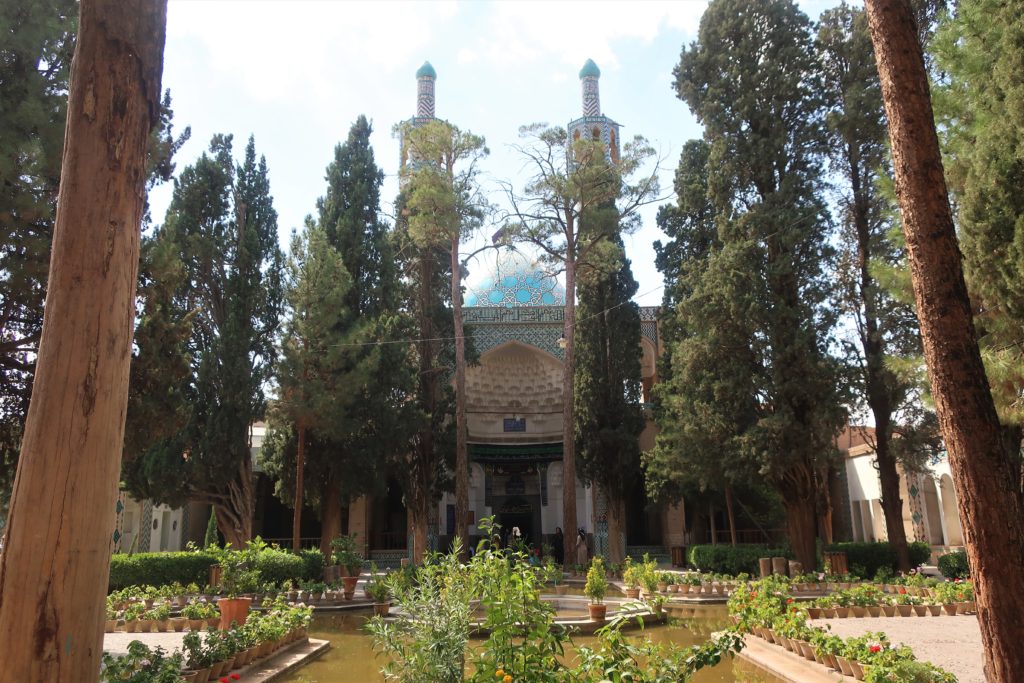 People in Iran are so honest. When we are unsure of what things cost, we hand over our wallet and the merchant delicately extracts the exact amount and hands the wallet back. This is very different from India.
(Money can be confusing here: besides a lot of zeros, costs are sometimes in rials and sometimes in tomans.)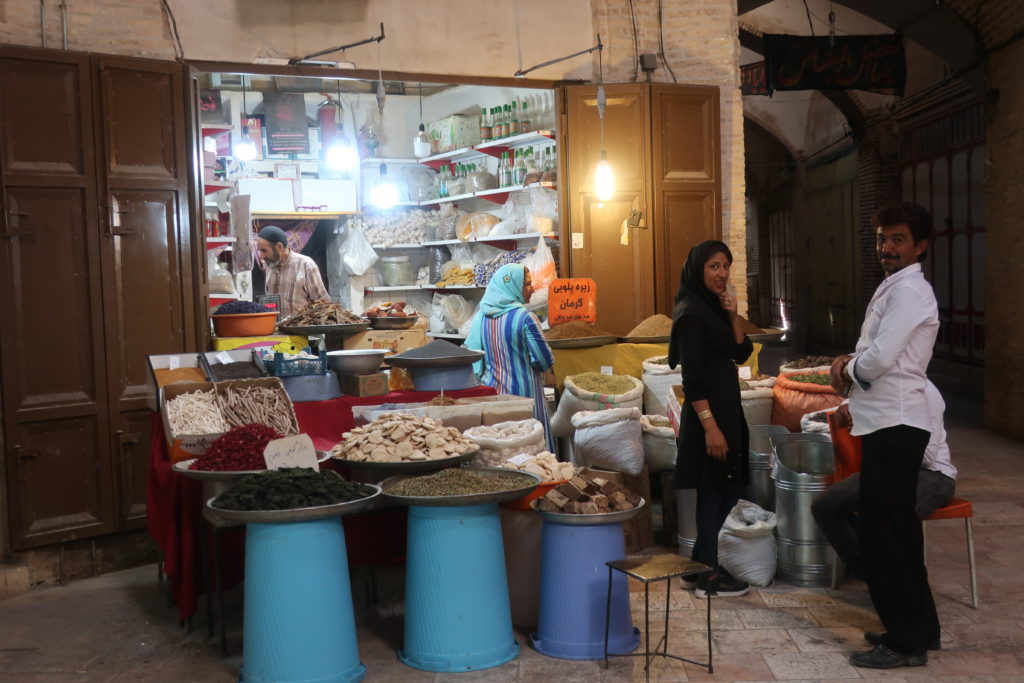 We have lunch at the lush and lovely Shazdeh Garden.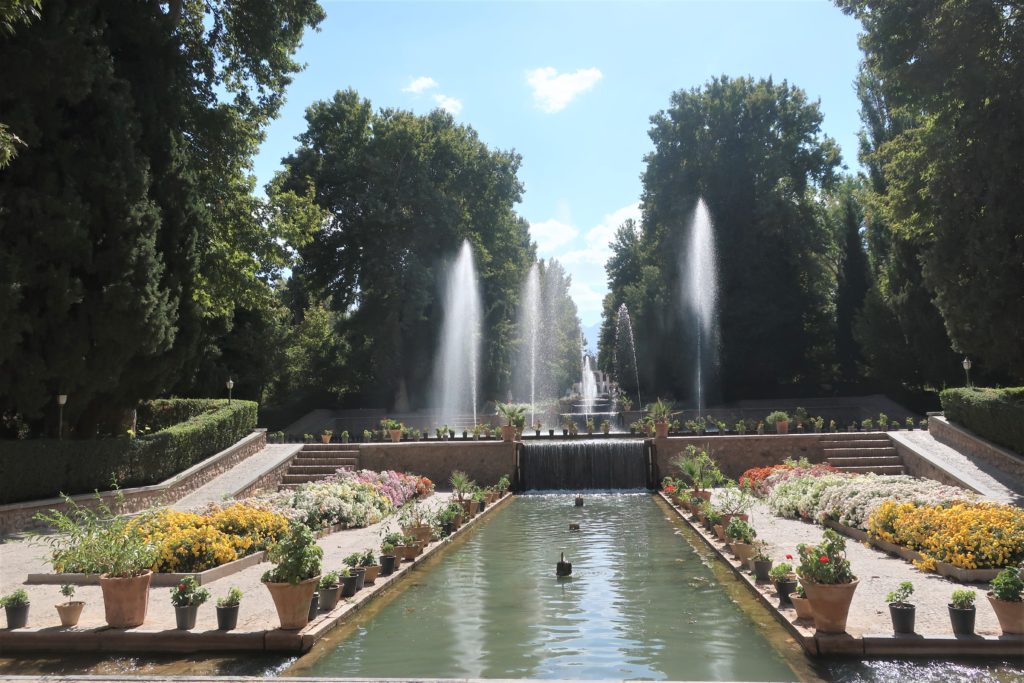 We make another stop in Reyan to explore the fortress there.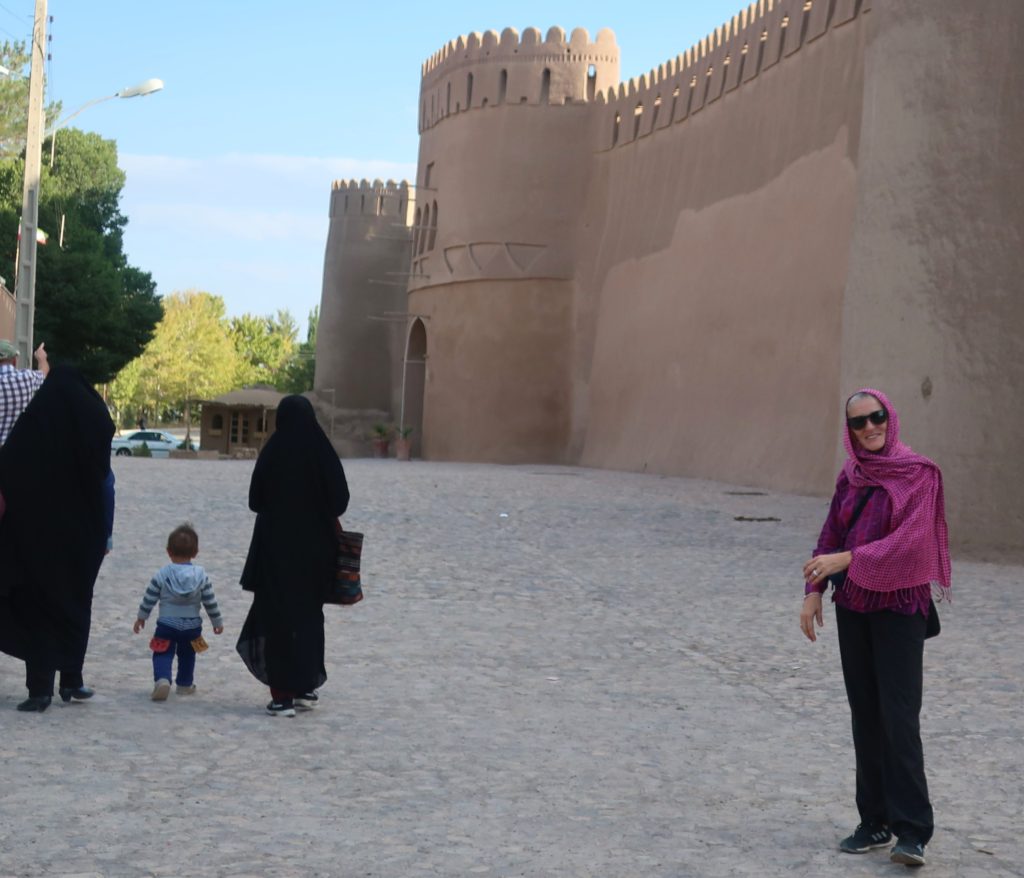 Notice my new hat – the fourth for this trip so far. I left my latest one on the plane to Calcutta.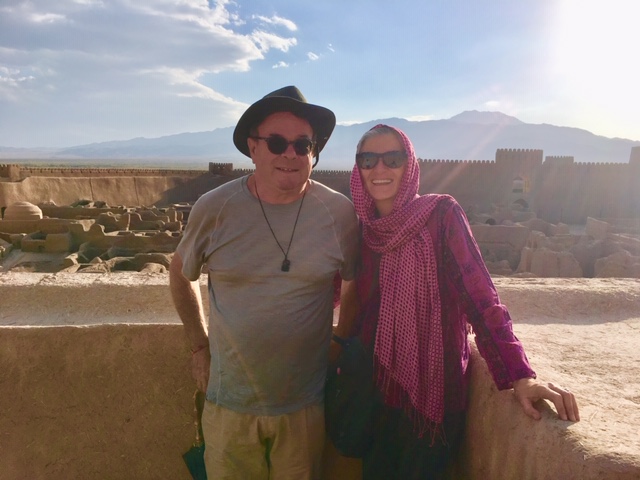 The city is at least 1,000 years old. People were living in it up to 150 years ago.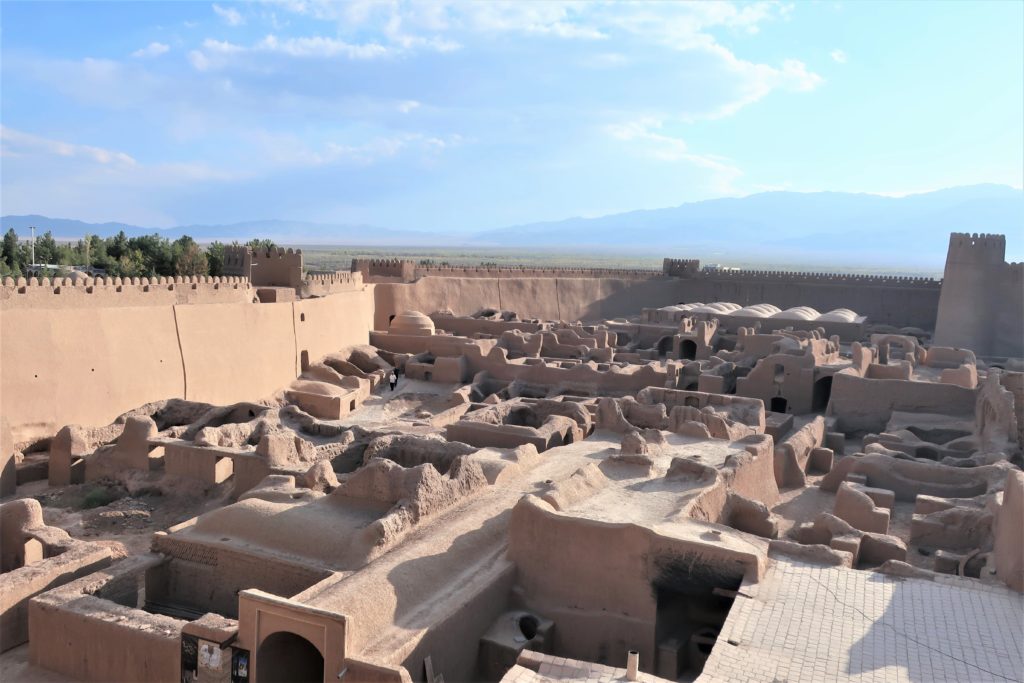 It's a great place to simply wander around.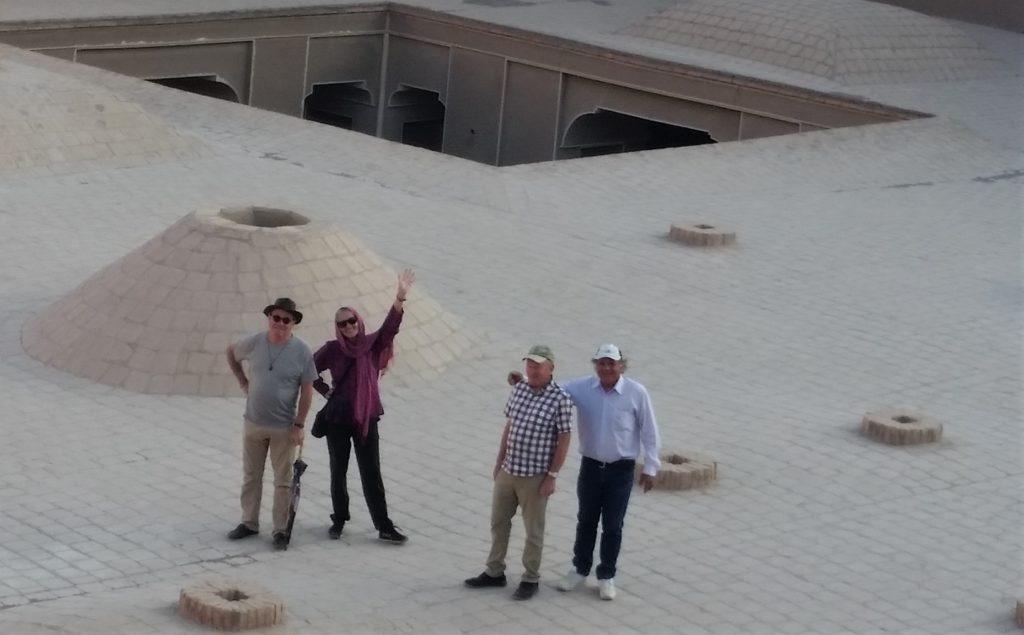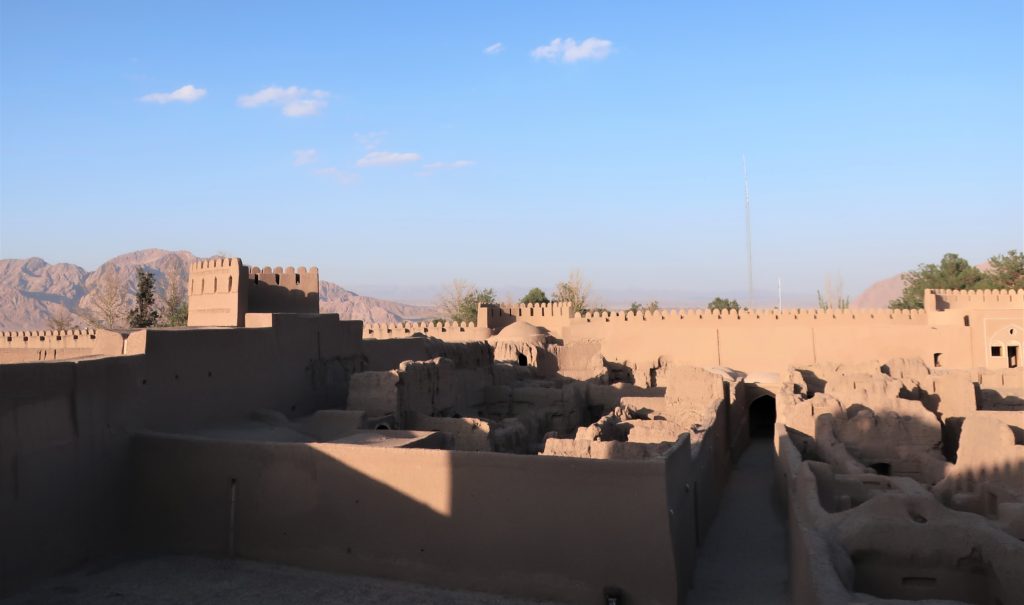 Near Kerman, we pass through some very Australian-looking scenery.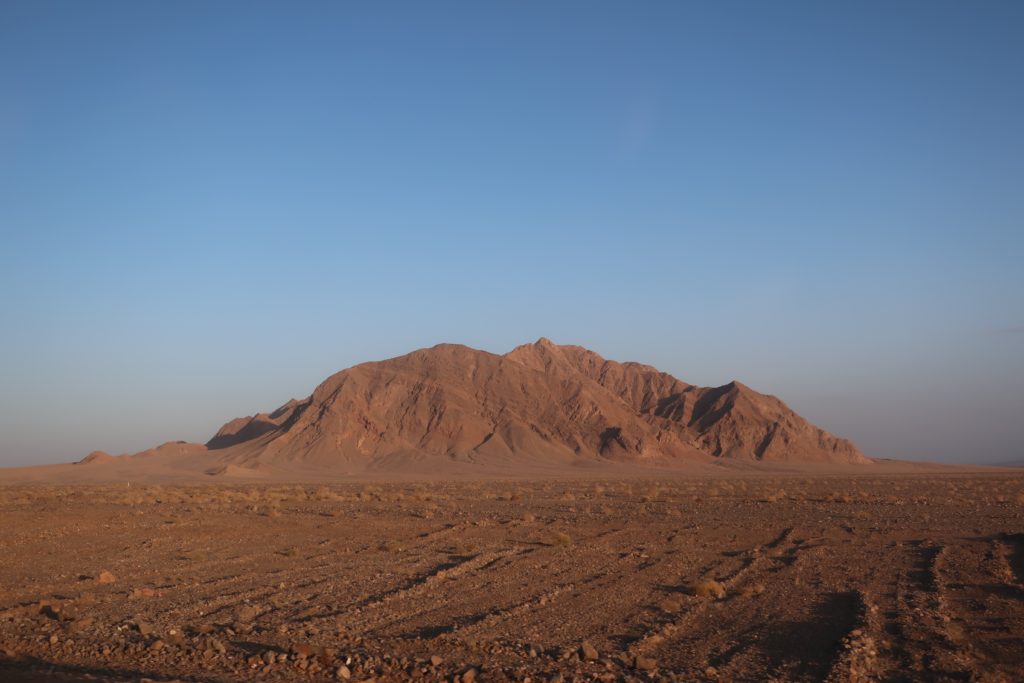 Sight or Insight of the Day
We see this unlikely sight in the village of Shahdad.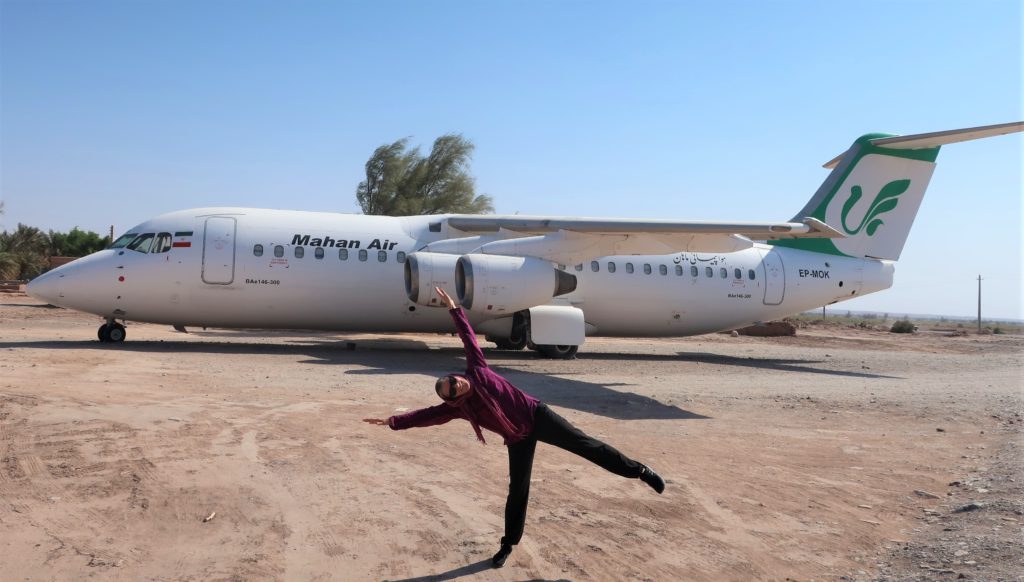 Near the oasis that we stay at is this BAE jet aircraft incongruously parked – well, in the middle of nowhere. It looks like it just landed, but there are no runways around that we can see. We try to wrangle an explanation from locals. One says it was 'landed here by a crazy pilot'.