After a few days driving in Saeed's car, we come to Isfahan.
There's a Persian pun and proverb that says 'اصفهان نیمی از جهان است', that is, 'Esfahān nesf-e- jahān ast': 'Isfahan is half of the world'.
It may very well have been a few centuries ago, when Isfahan was one of the largest cities in the world.
Isfahan's main attraction is the astounding Naqsh-e Jahan Square in the middle of town. The anchor of this square is the spectacular Shah Mosque.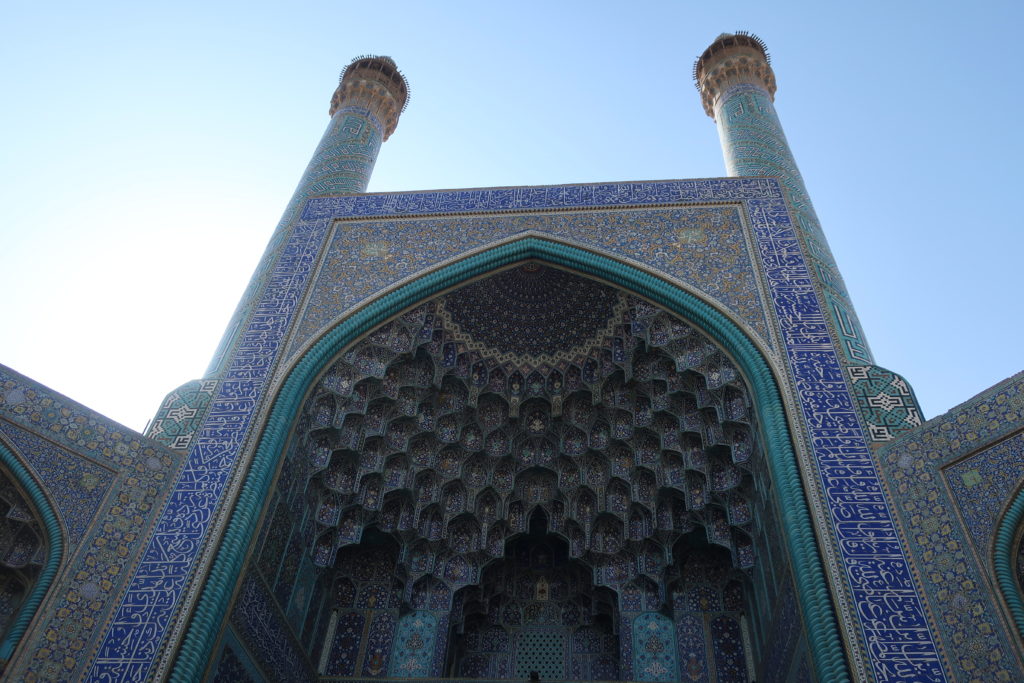 If the Taj Mahal is the Taj Mahal of mausoleums, this must be the Taj Mahal of mosques. It's so grand and overwhelming that we can't capture it in a single photograph.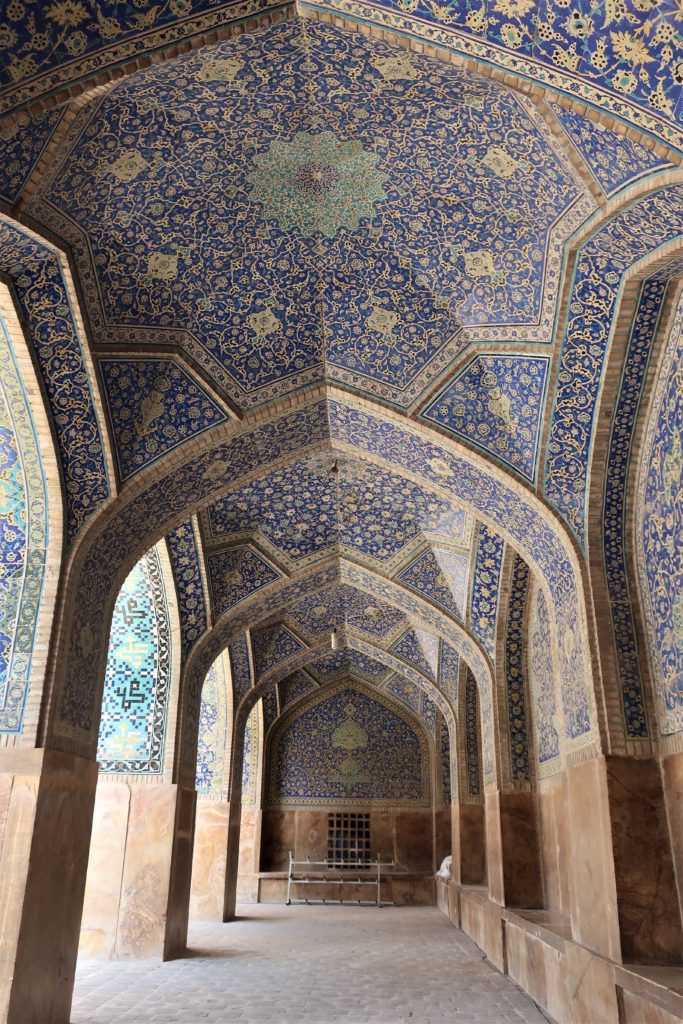 The exterior and interior are richly decorated with thousands of brilliantly-coloured tiles and calligraphy.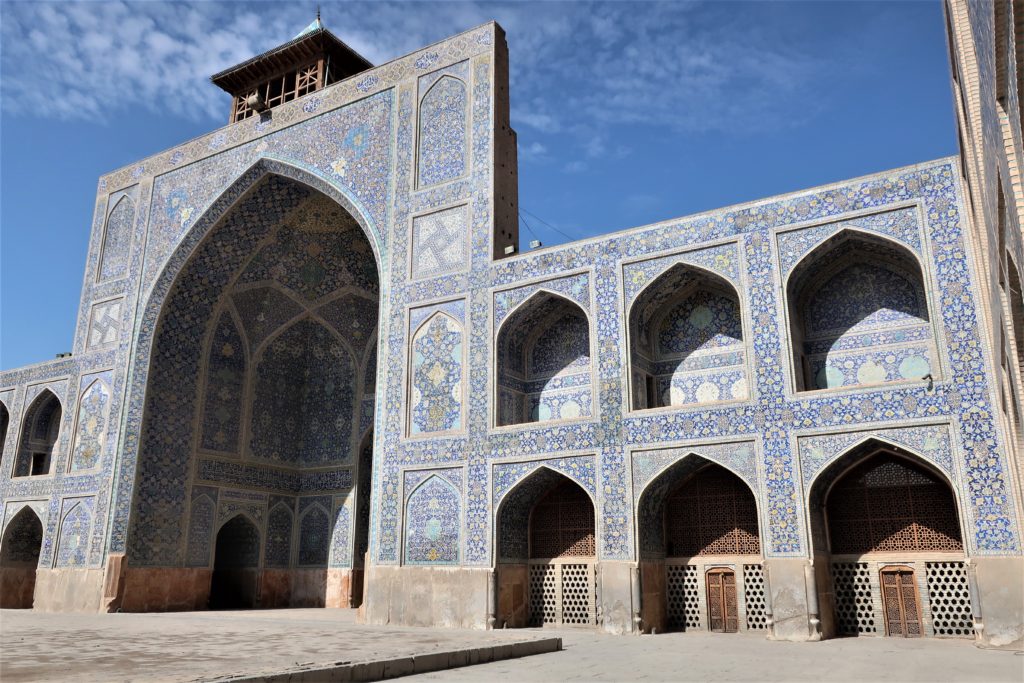 You could pack 10,000 worshipers in here.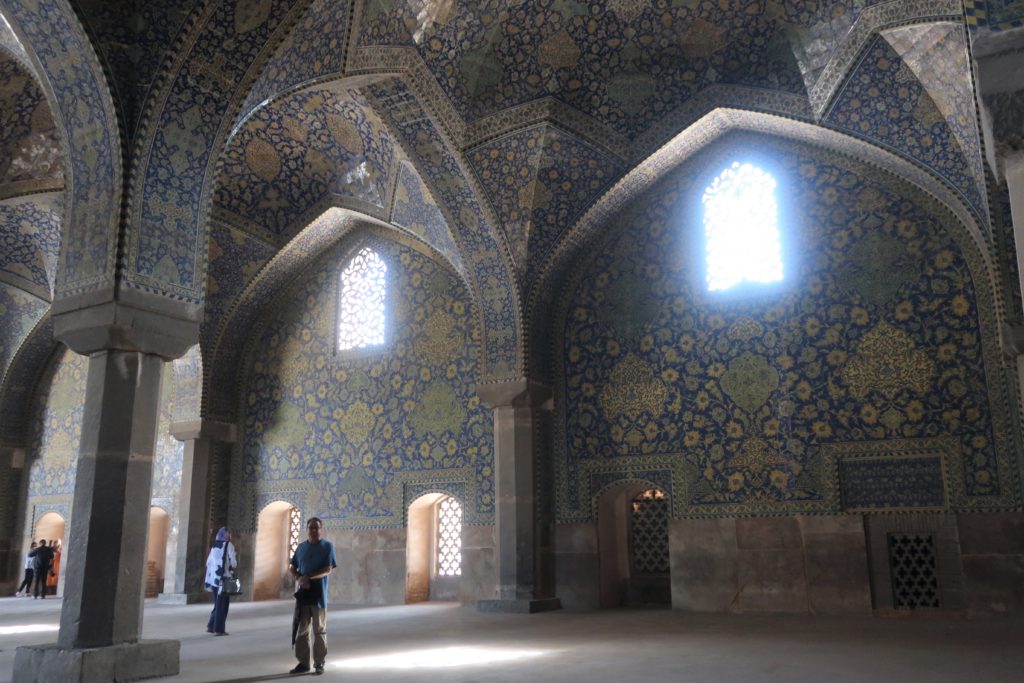 The mihrab points to the direction of Mecca.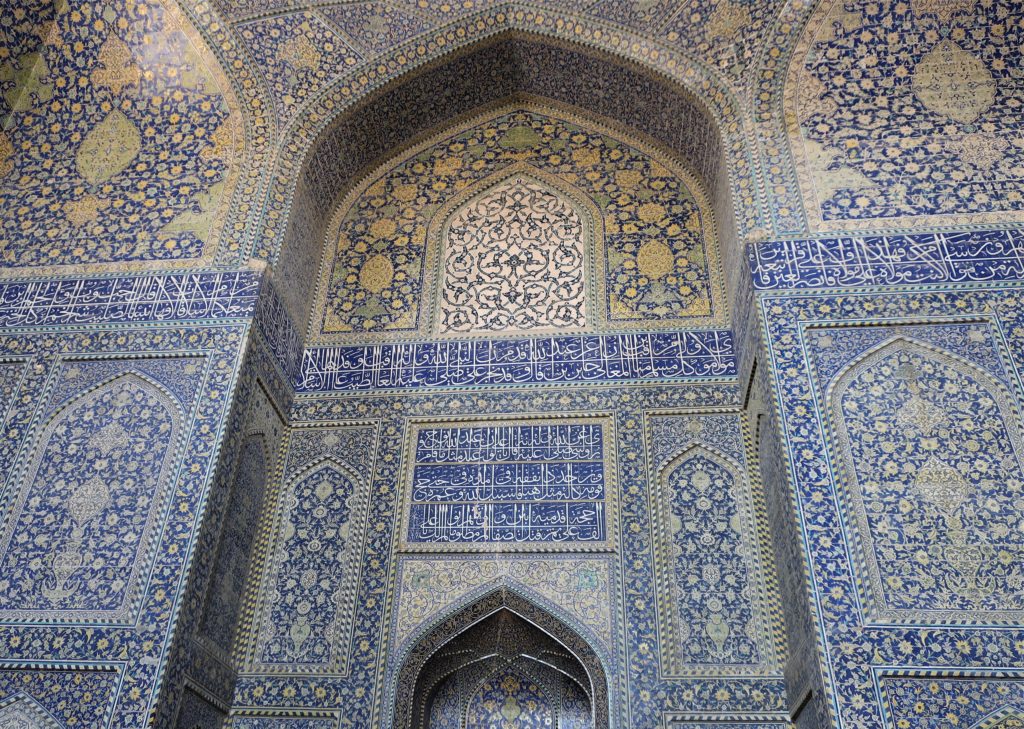 The scale of the complex, with its couple of madrasas and a winter mosque (whatever that is), is mind-blowing.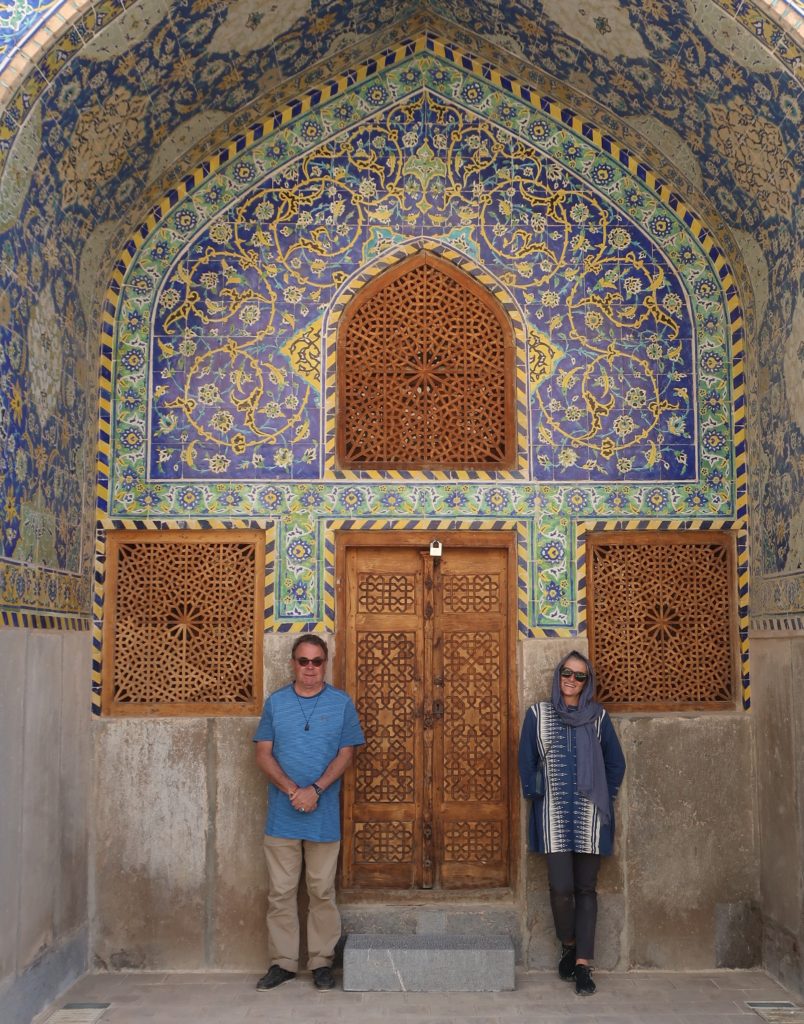 Around the square are many shops for souvenir-hunters.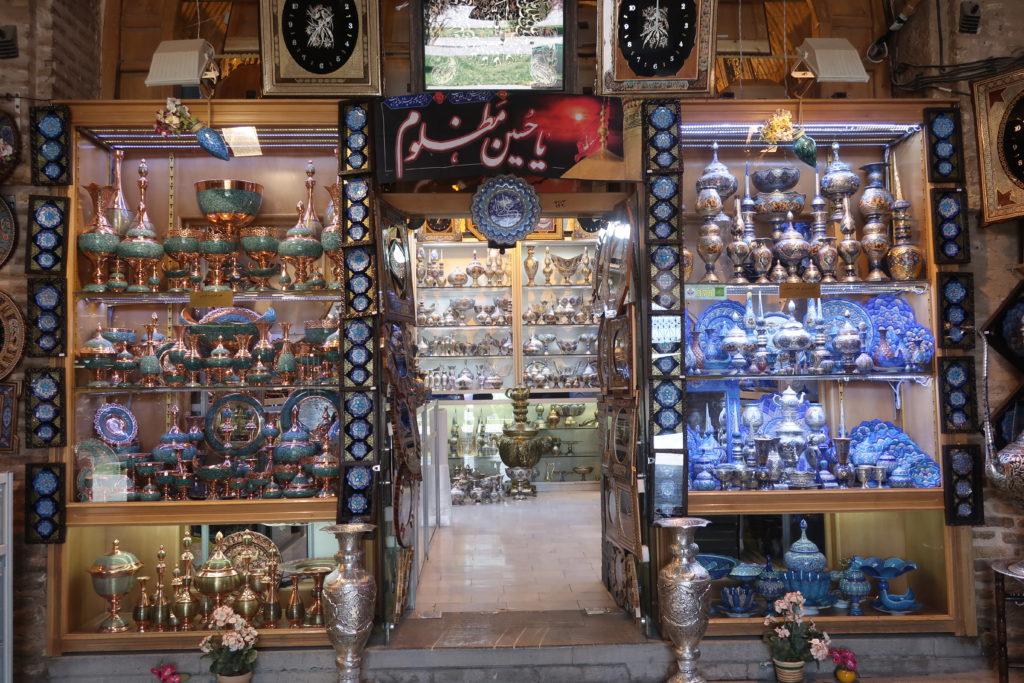 An Isfahan specialty is qalamkar (spelling varies in English). Cotton cloth is decorated with wooden block prints, like in Rajastan. The finished product is very beautiful and colourful.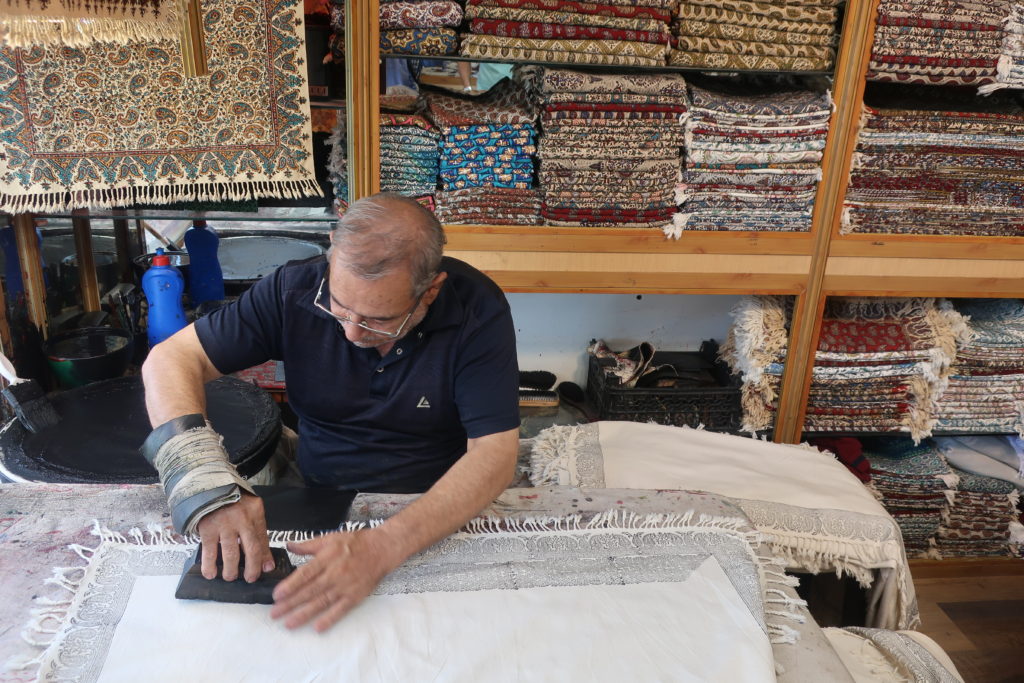 This is the view of square from the Ali Qapu palace, the dwelling of Shah Abbas I.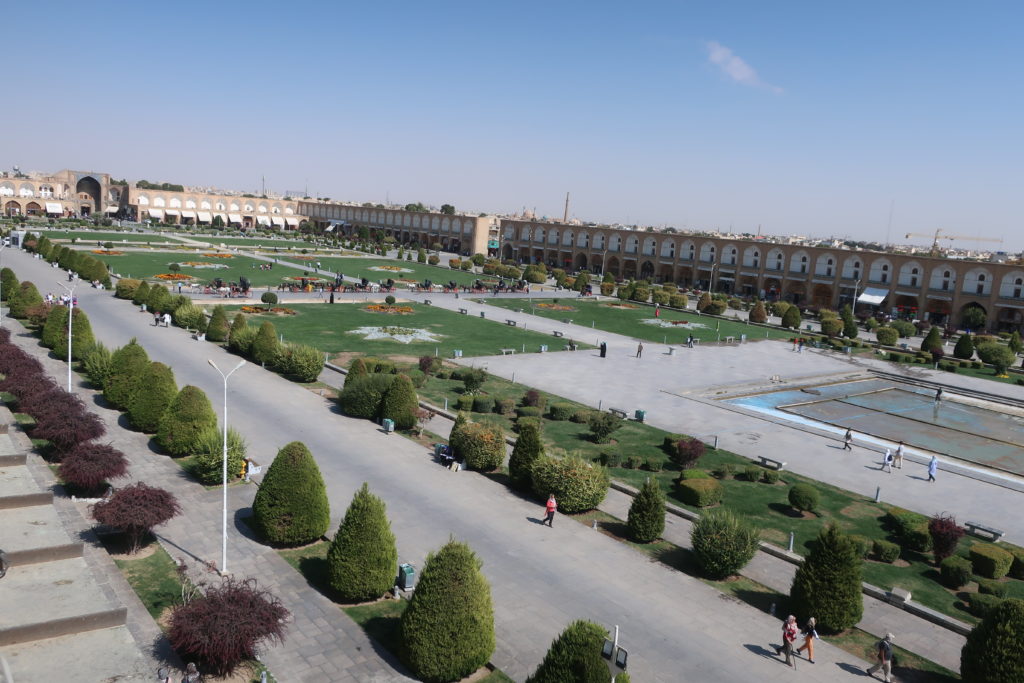 Across the square is the Shah's private mosque.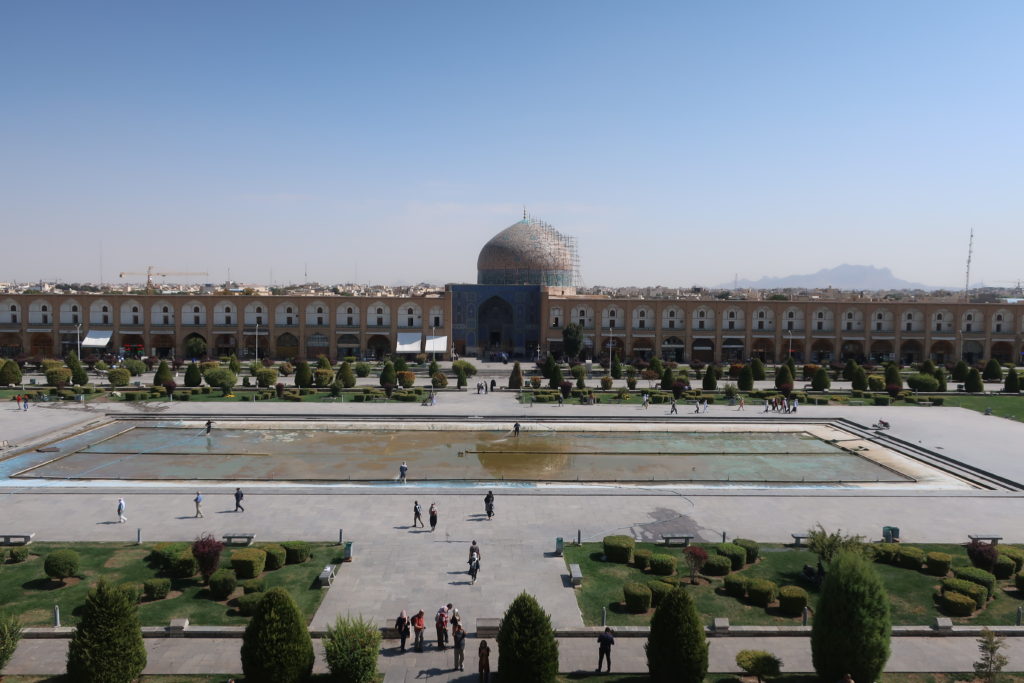 The supporting columns of the palace verandah roof are single timbers of cedar from Lebanon.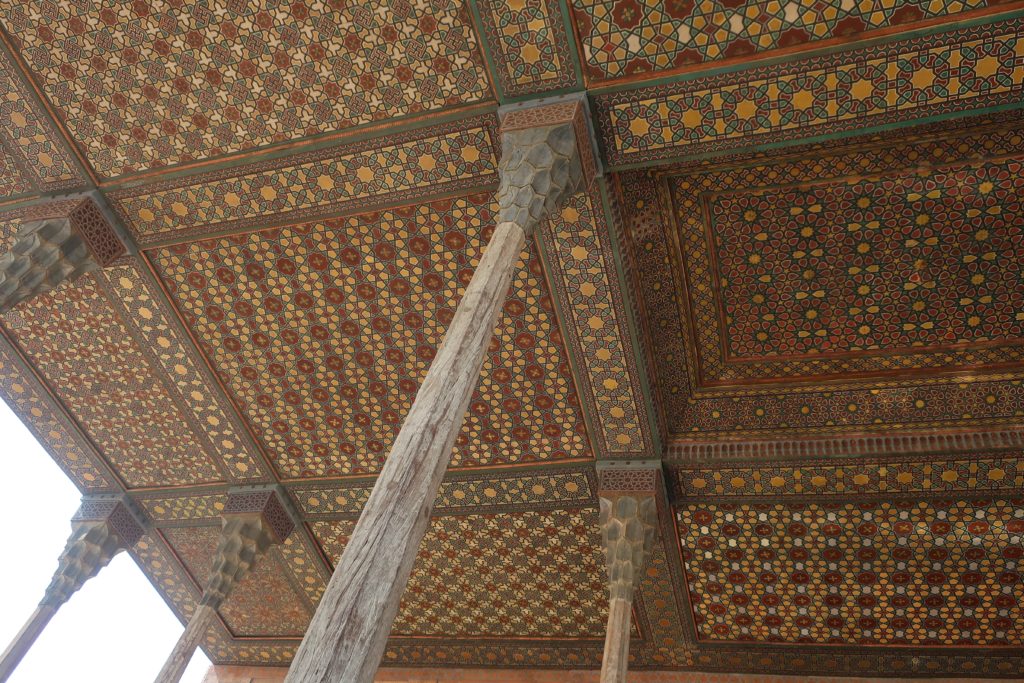 There are Western-style paintings for the enjoyment of Western visitors to Shah Abbas.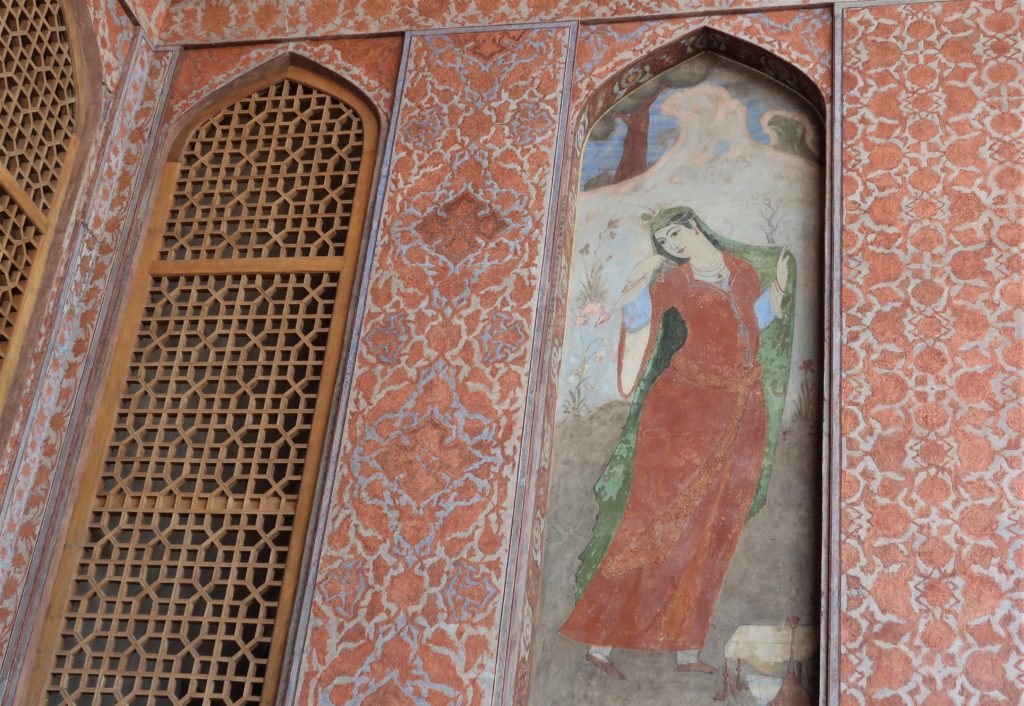 We cross the square to see the Sheikh Lotfollah Mosque, the private mosque of Shah Abbas I.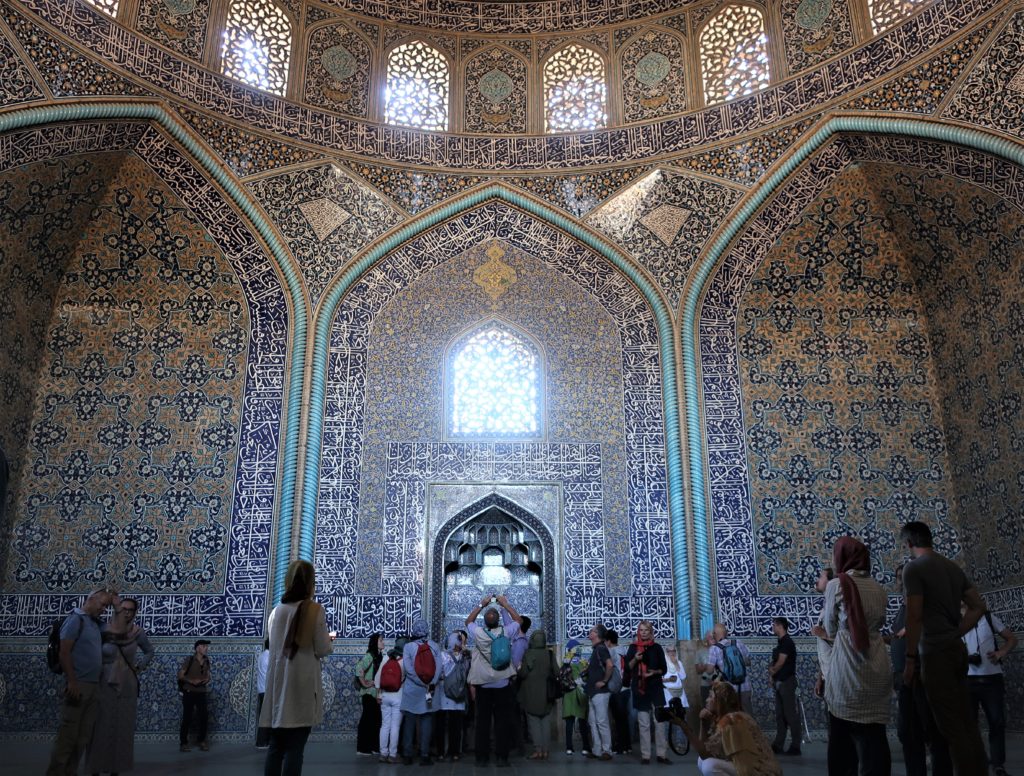 Again, there are many representative-type paintings of human figures. Not strictly Islamic, but OK in the royal view, safe from the pious masses.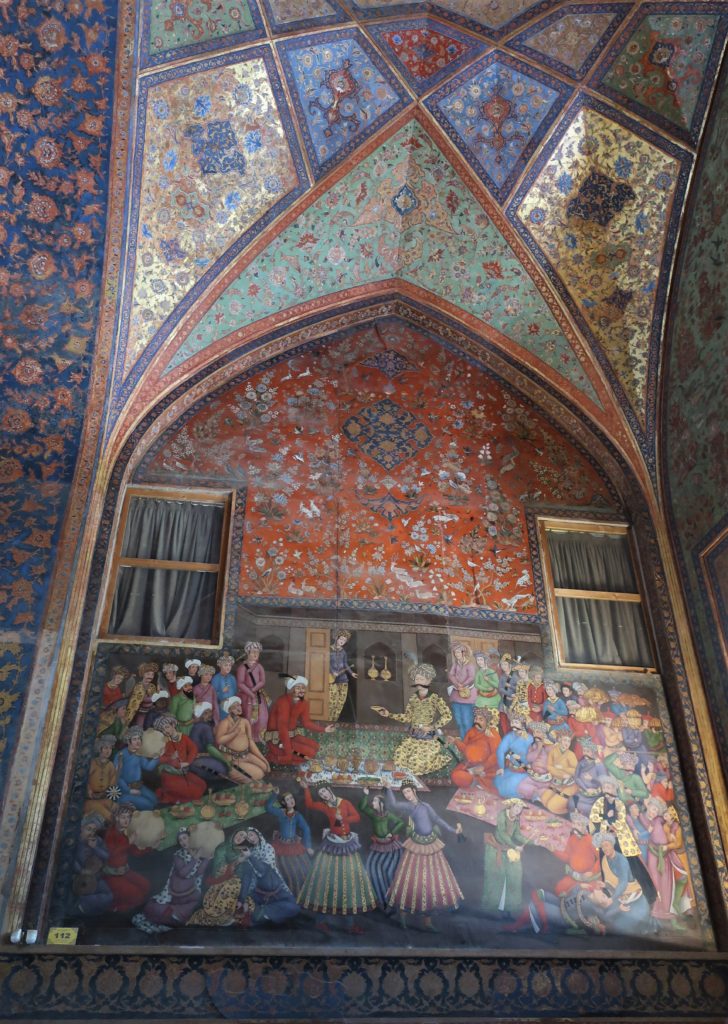 Sight or Insight of the Day
The Khaju Bridge is where we spend the end of the afternoon. It spans the Zāyanderud, which means 'life-giving river'.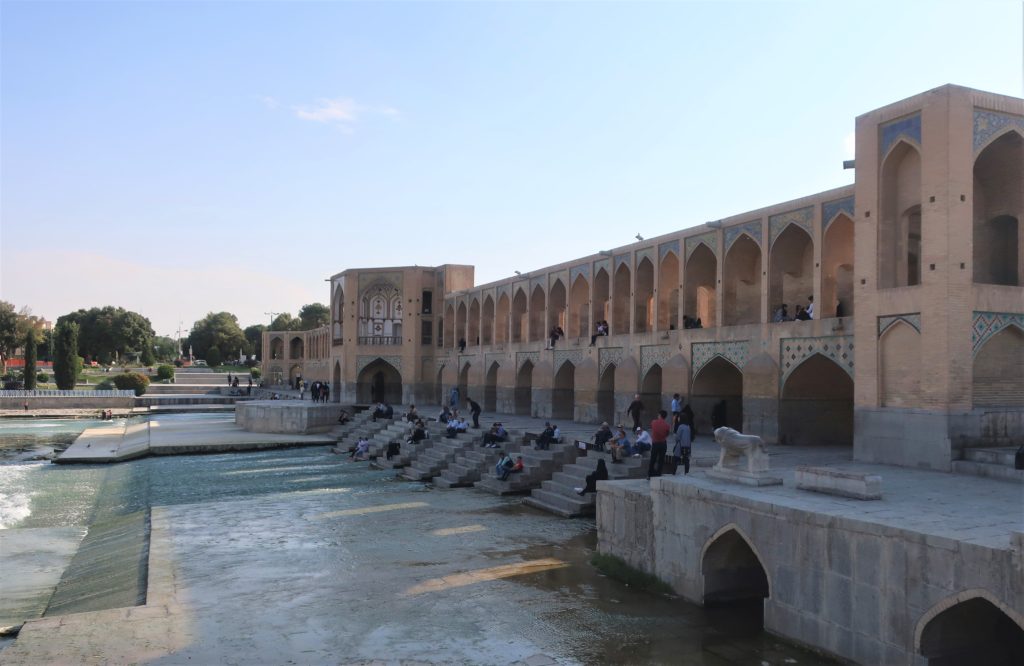 It's a real 'people place'. Families and young people hang out, have picnics, sing and dance. Away from the disapproving eyes of the Mullahs.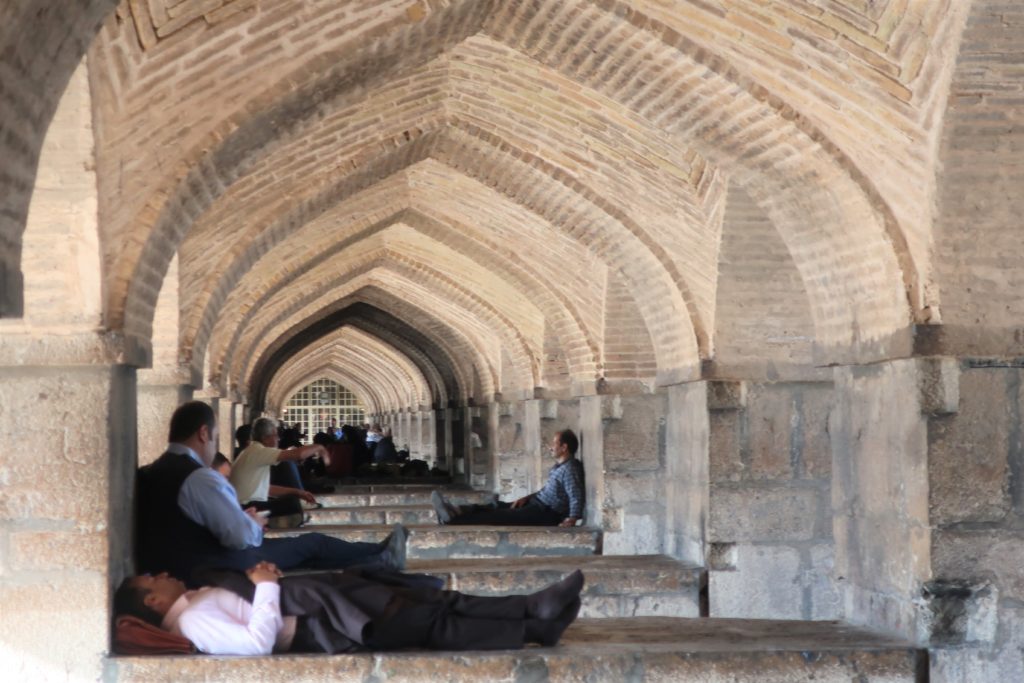 One family insists we participate in their family photo.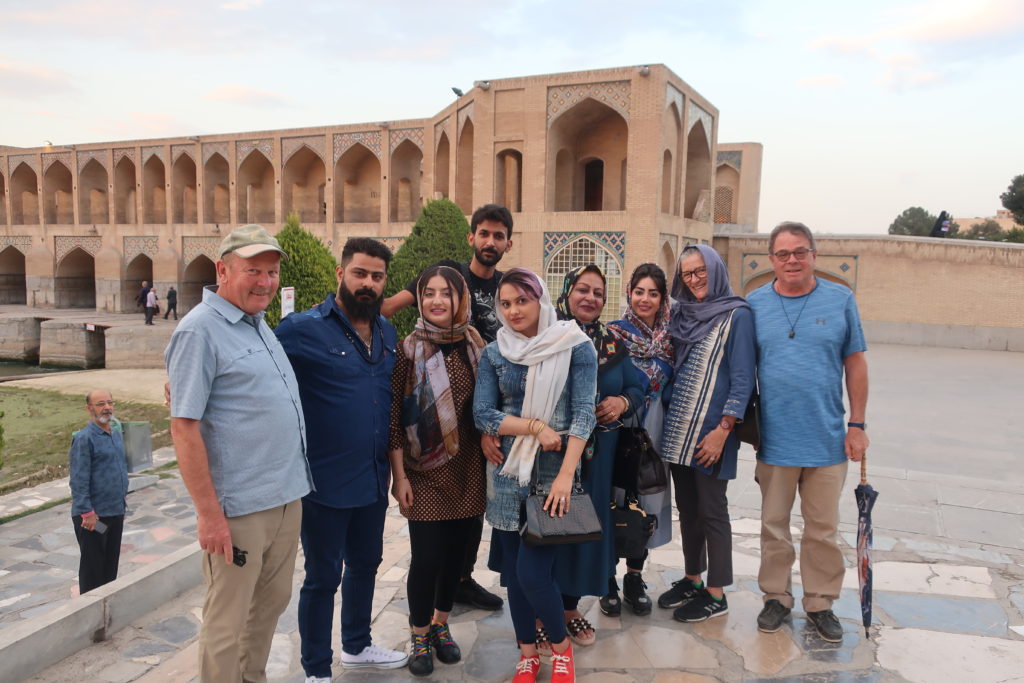 Then it's time to drive out to the airport and catch our flight to Mashad.