We go from Colombo to the beach town of Mirissa, in the south.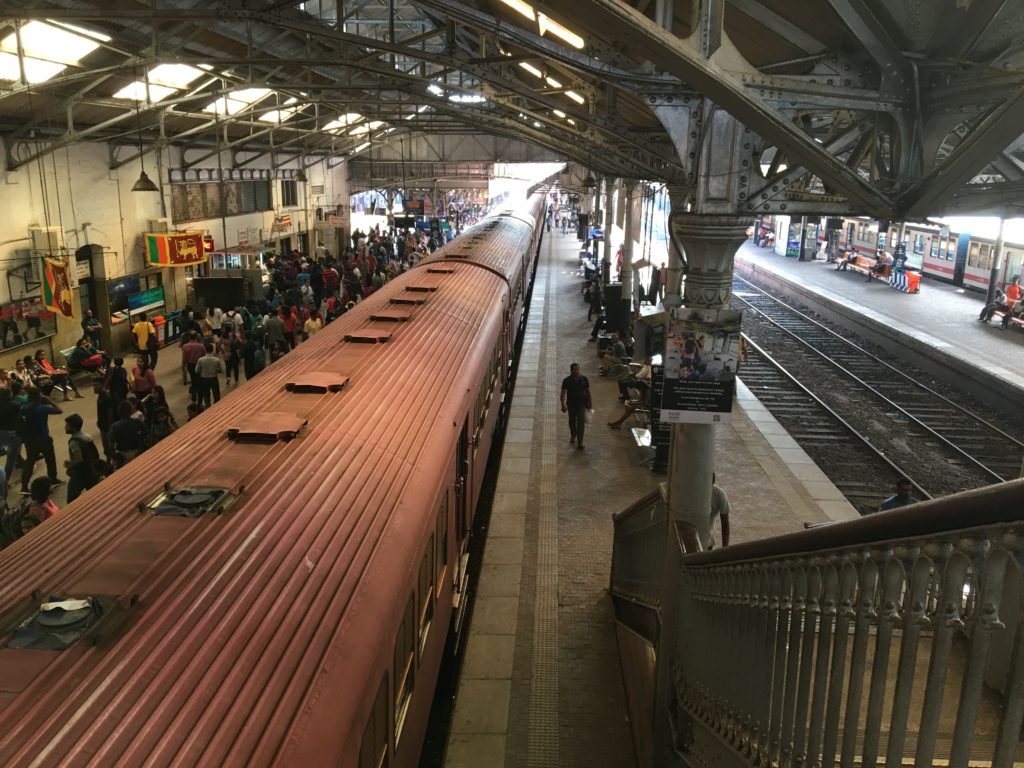 First, we catch the train to Matara. It's late.
Not only is the train late – this train is supposed to begin at Fort station, ensuring that we get a seat (the entire train is unreserved). As it turns out, it begins one station before, so it's packed by the time we board.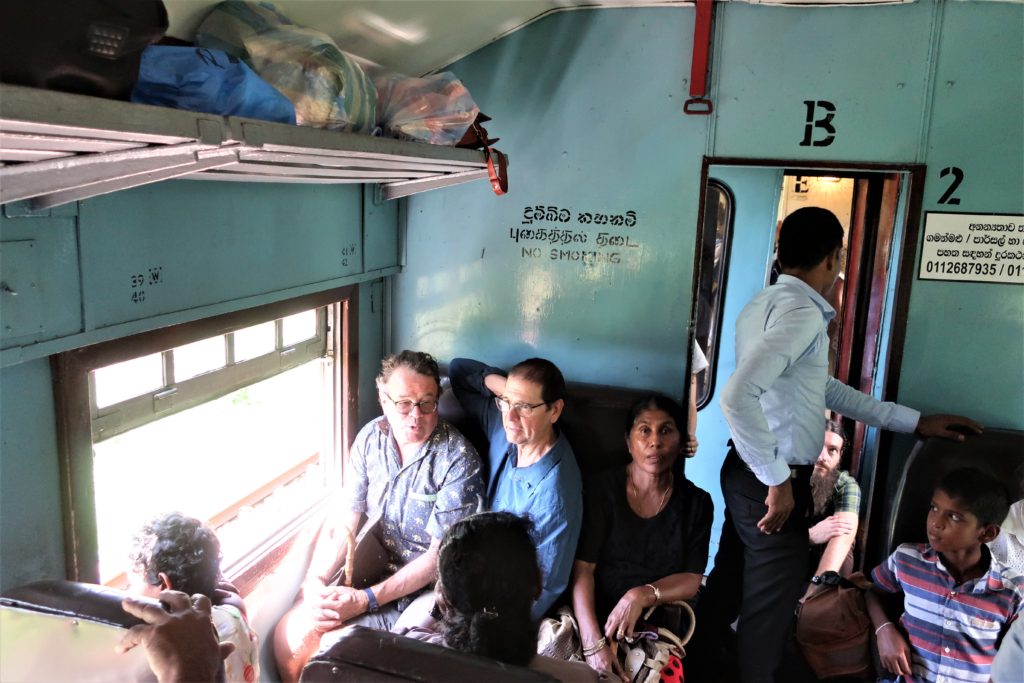 We squish three to a seat. It's better than standing.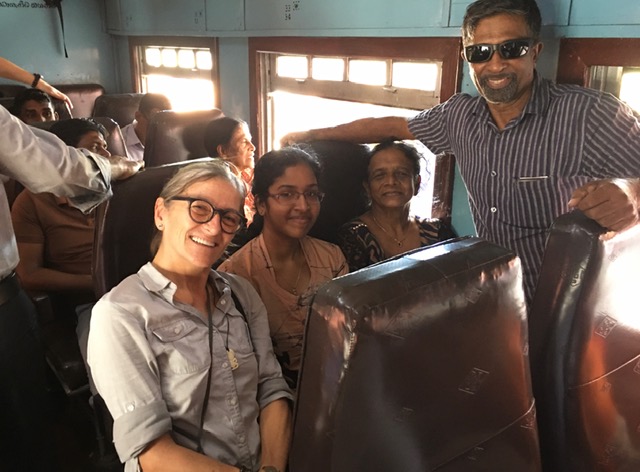 The day is overcast. By the time we arrive, there is thunder, lightning, and torrential rain.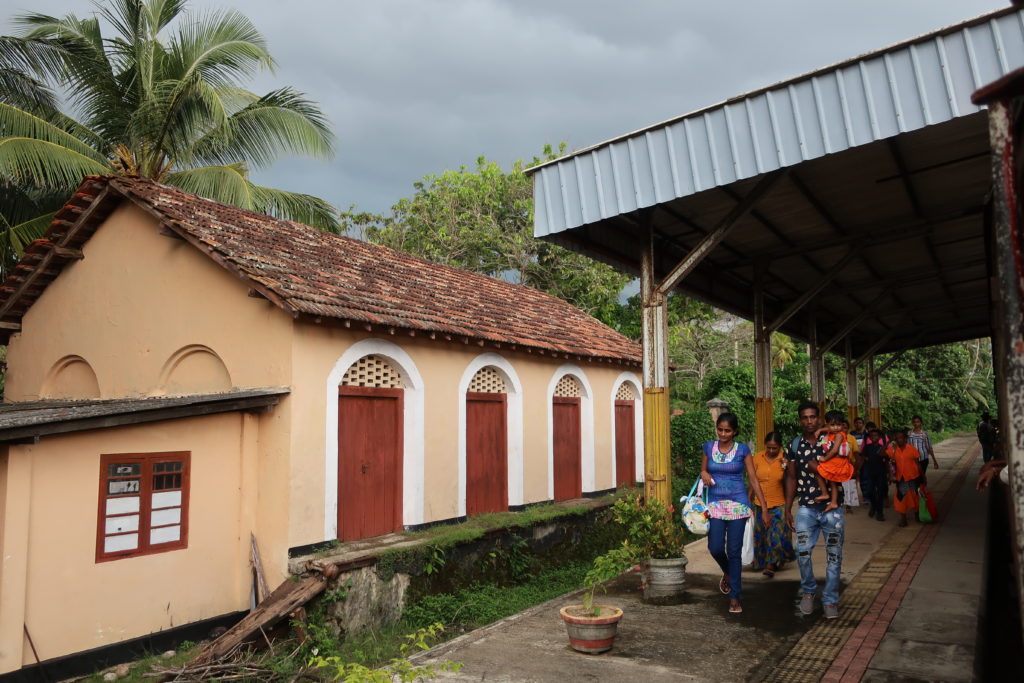 We pass many small stations along the way.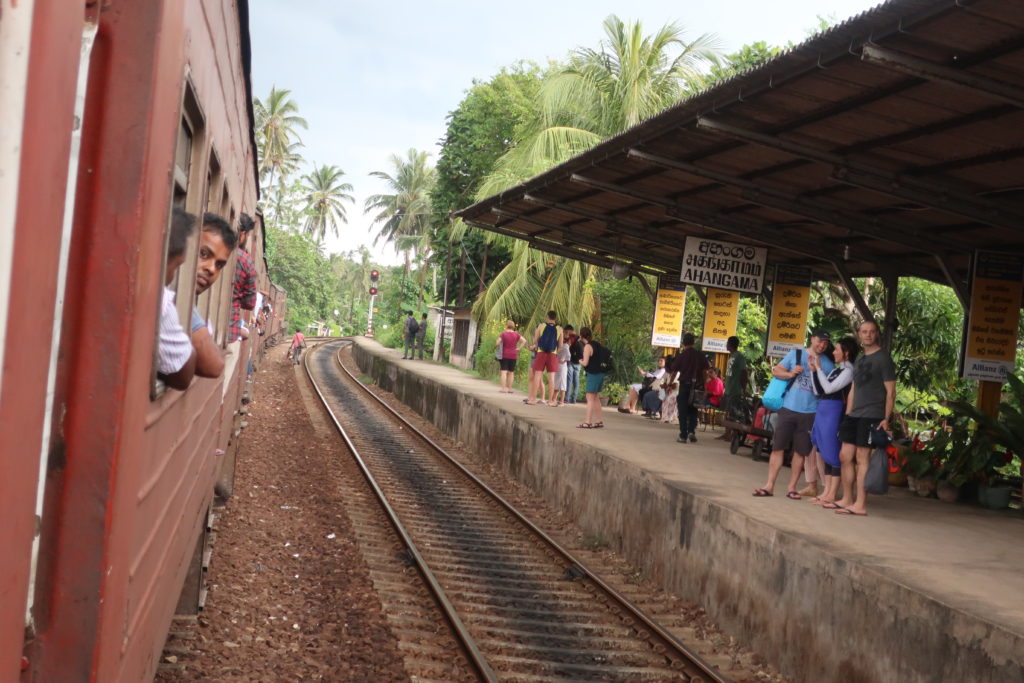 If you like, you can hang out of the door for thrilling action shots.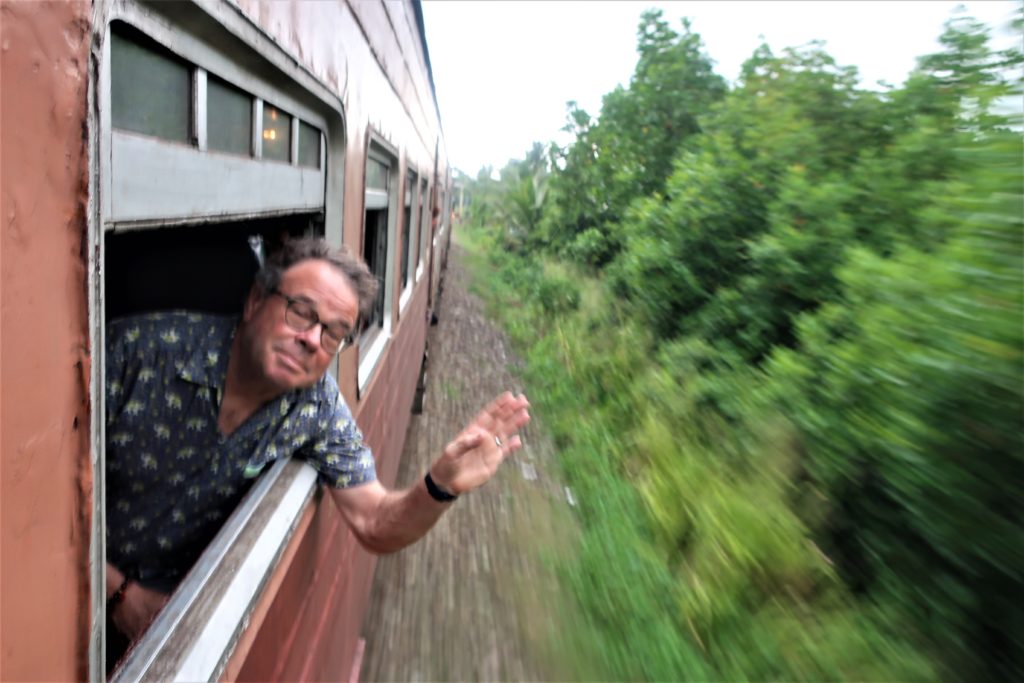 The next day dawns bright and sunny in Mirissa.
The firstborn daughter of our good friends in Ottawa was named after this beach. She is now a beautiful 22-year-old.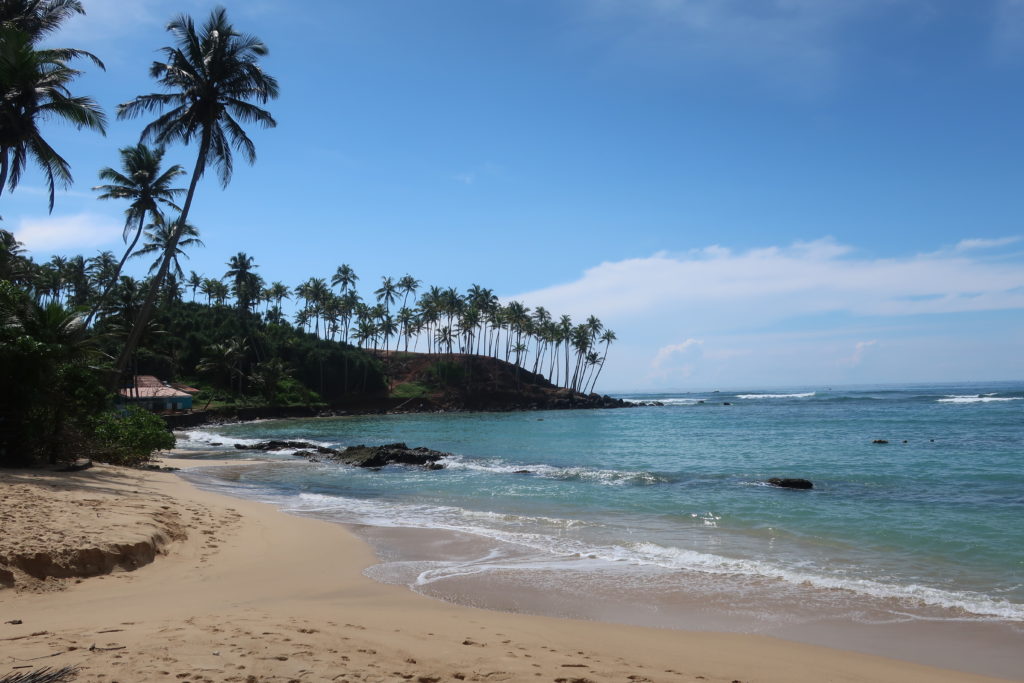 There's plenty of fresh fish to be had.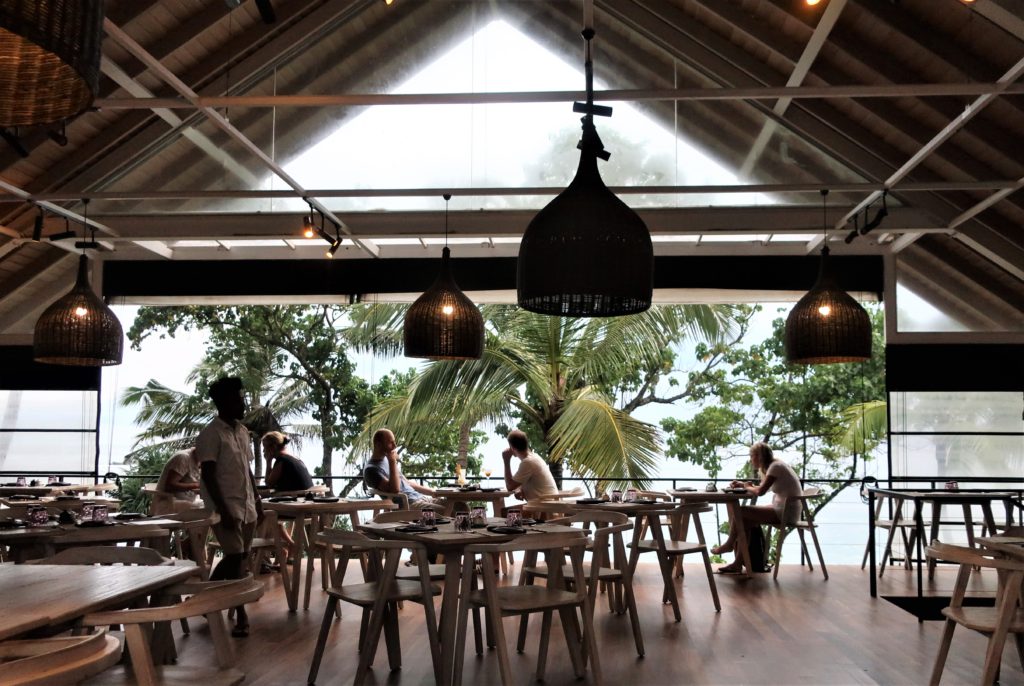 This is what it looks like before it's on the plate.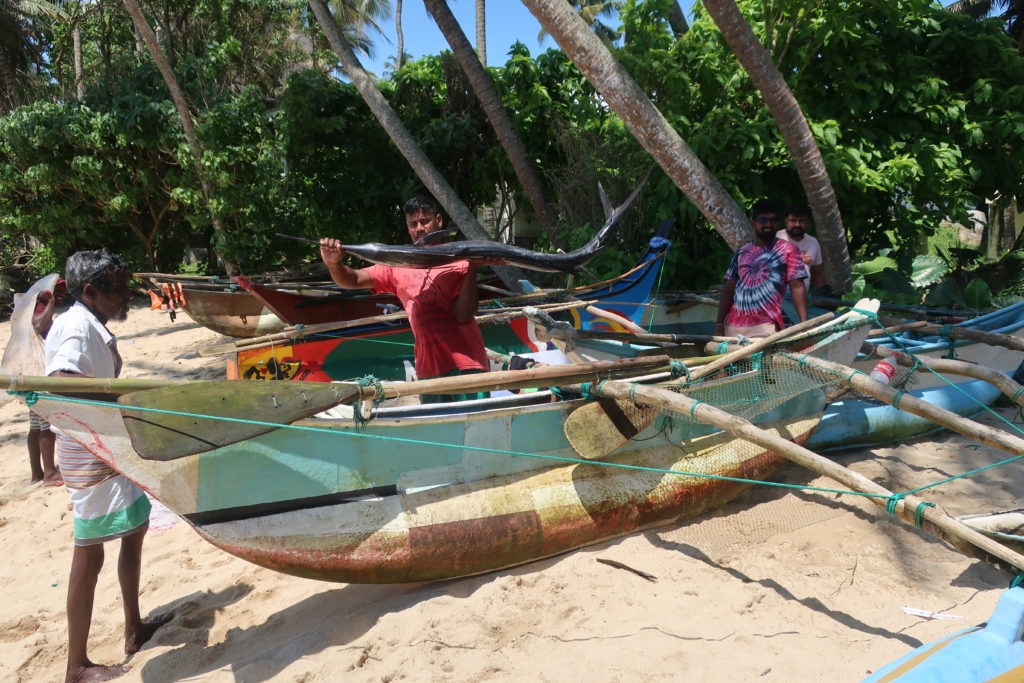 Fishing is how people make a living around here.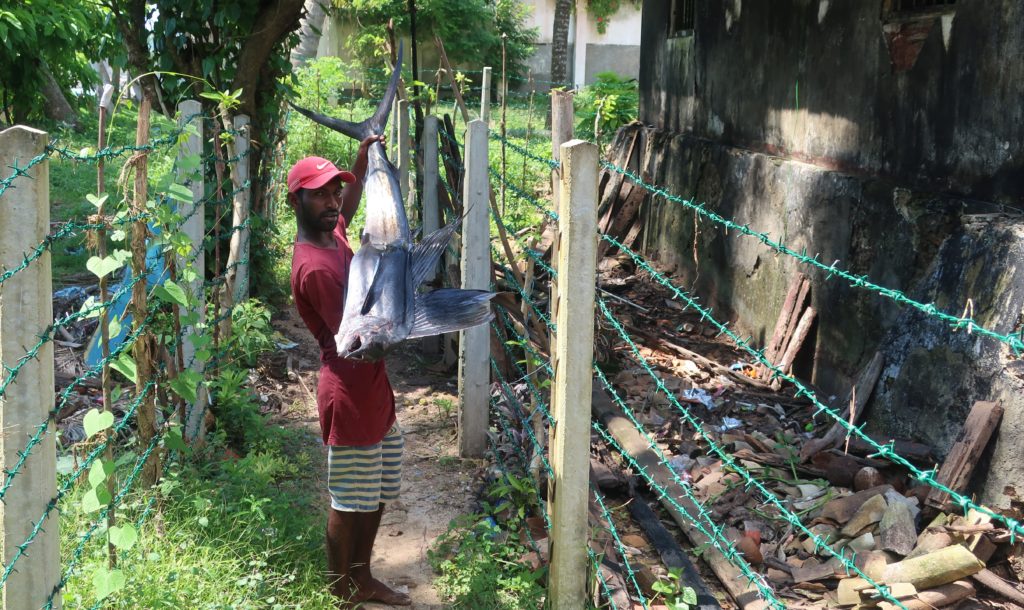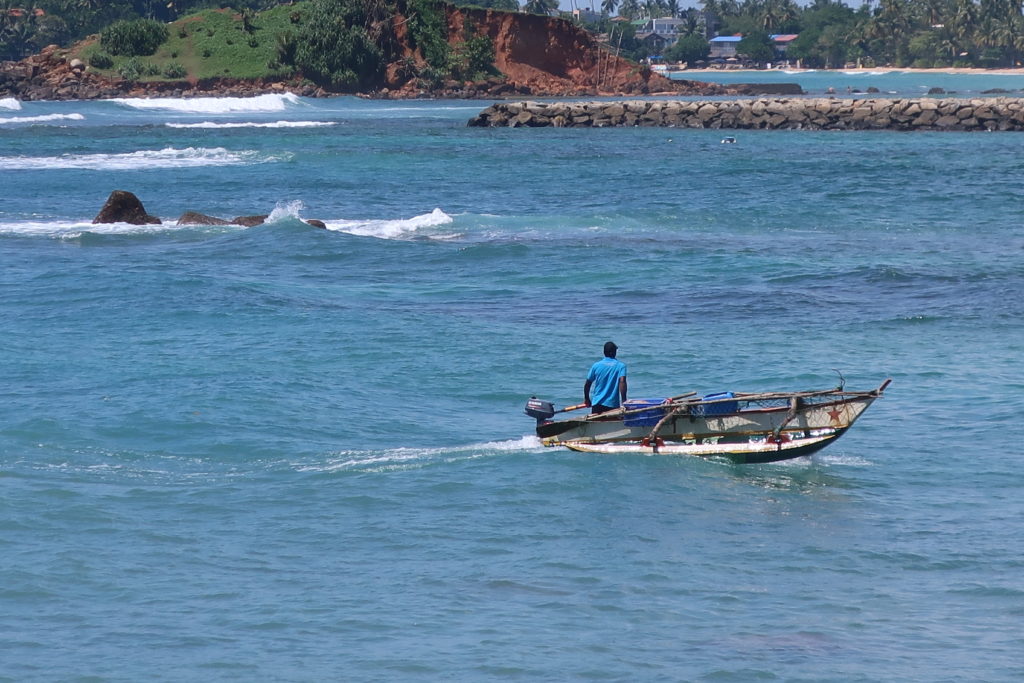 An older gentleman does it old school.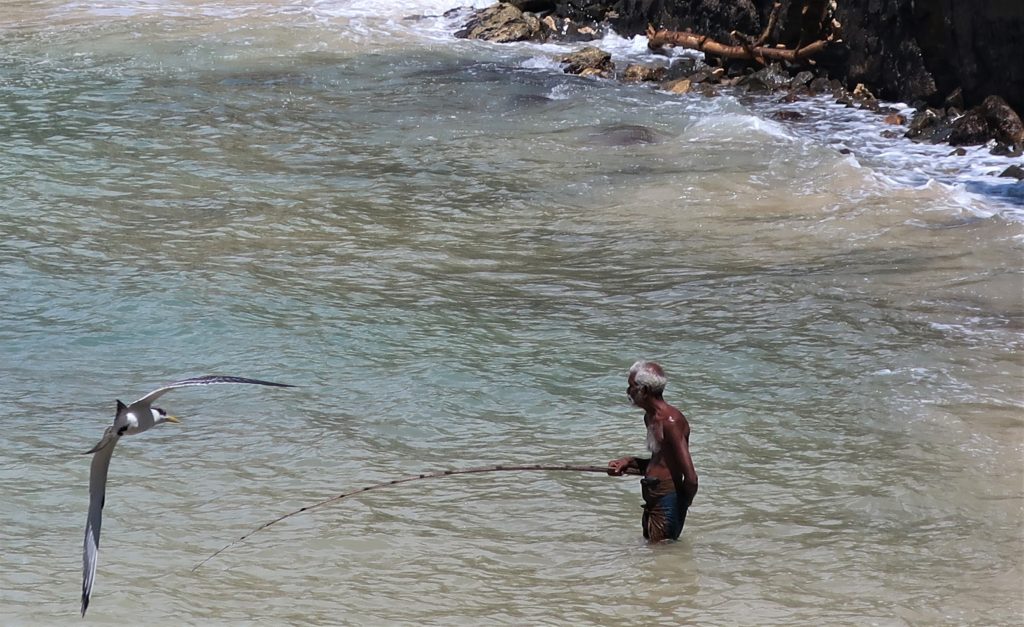 The local seabirds eat well, too.

Fishermen use unusually-narrow, stand-up outrigger fishing boats.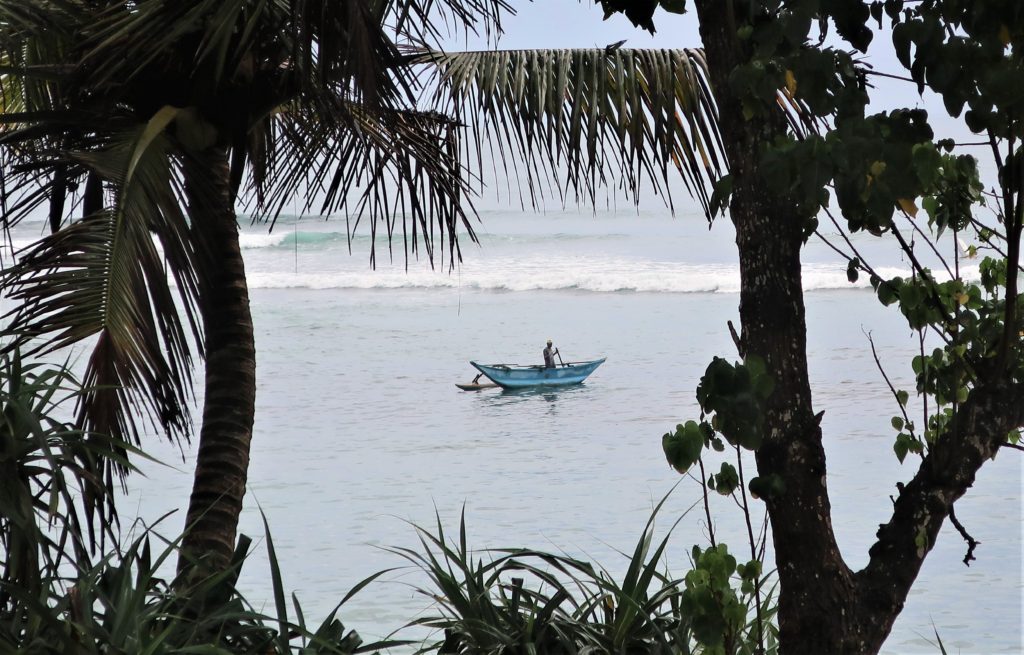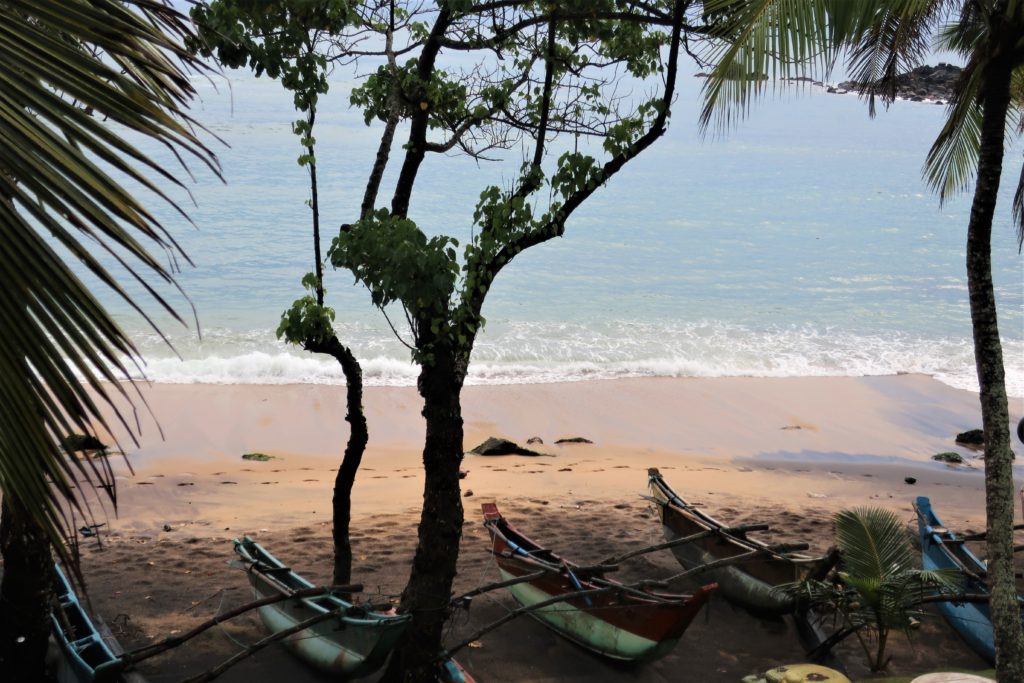 Actually, we stay in Bandaramulla, about a half kilometre past Mirissa town.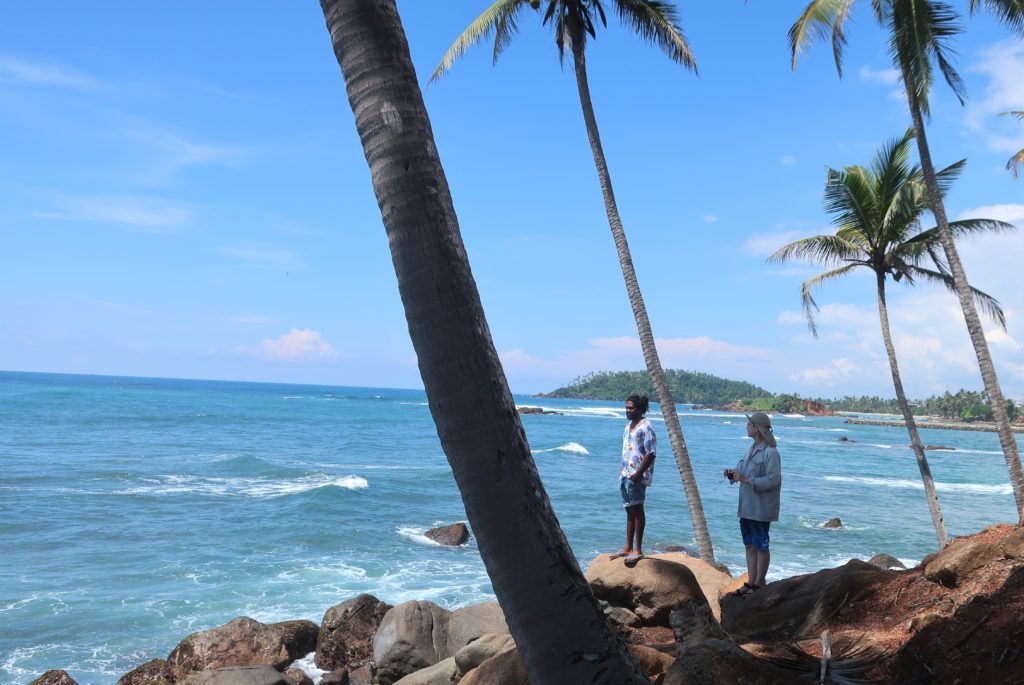 The main village of Mirissa is a bit overdeveloped these days. Where we are, we enjoy a small private beach and lots of peace and quiet.
We develop a routine of sorts: breakfast, time at the beach.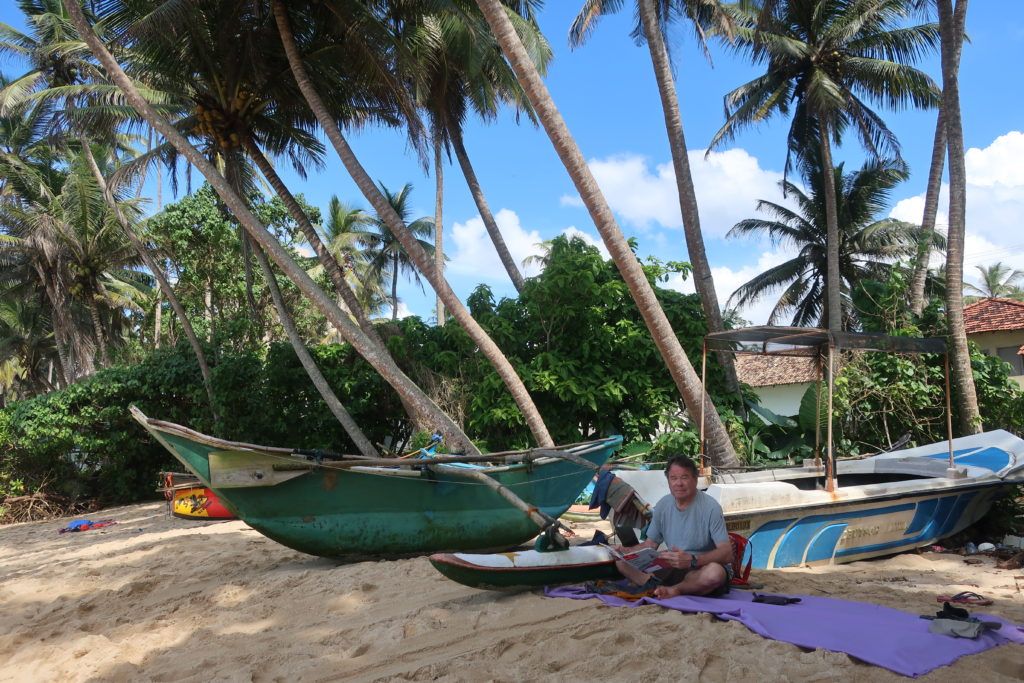 Afternoons of leisure. Some more time at the beach.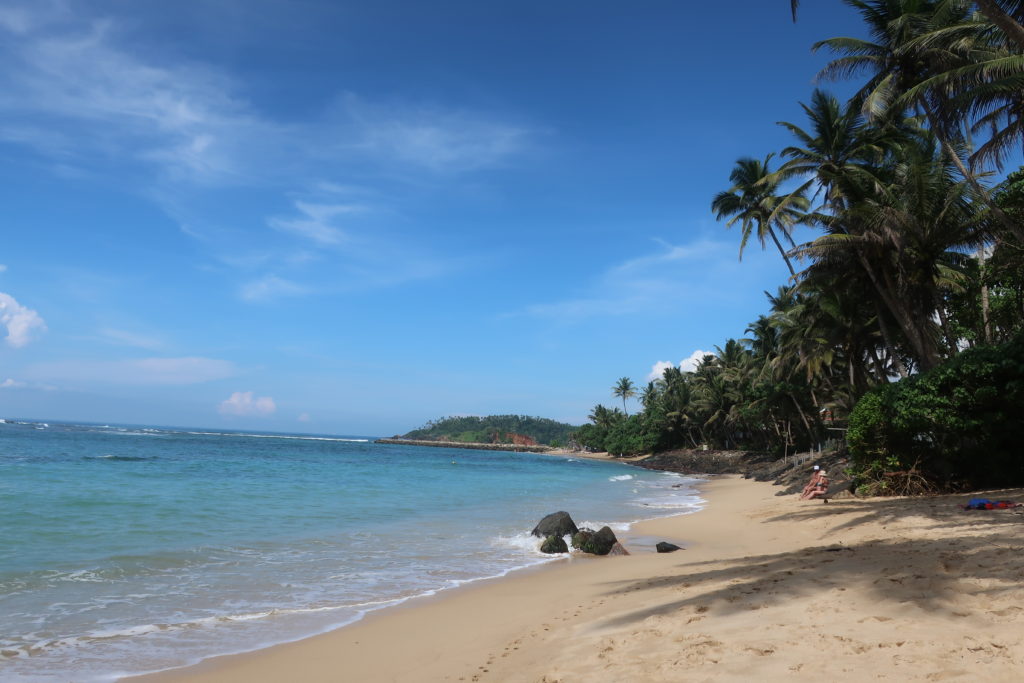 Palm trees galore.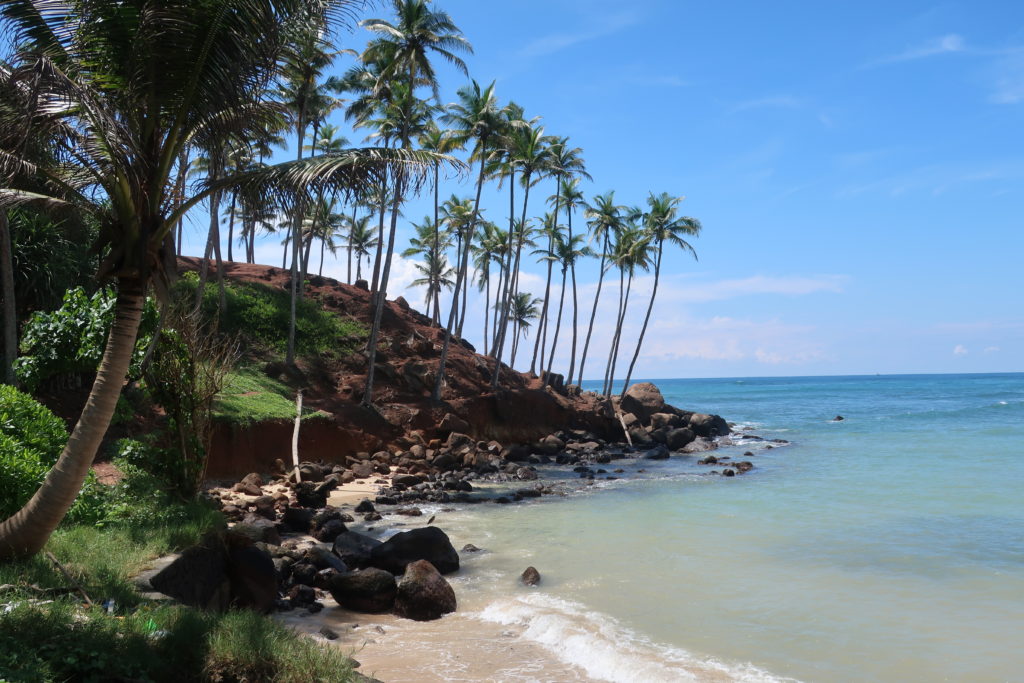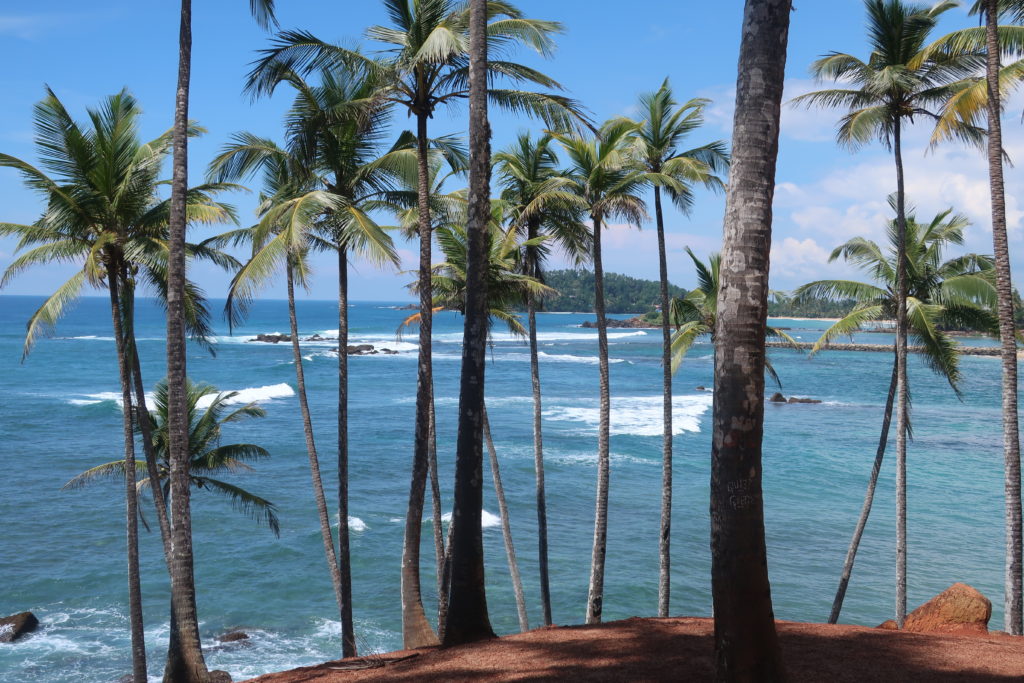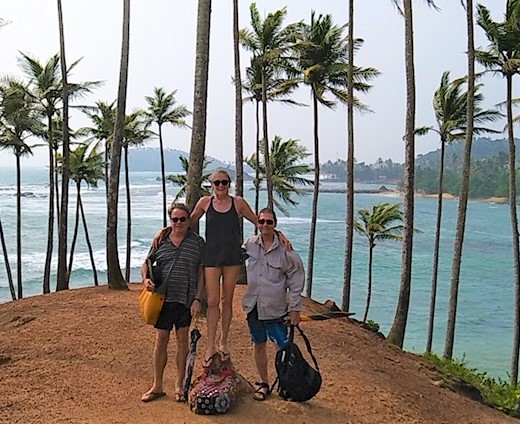 We try to see the sunset most evenings.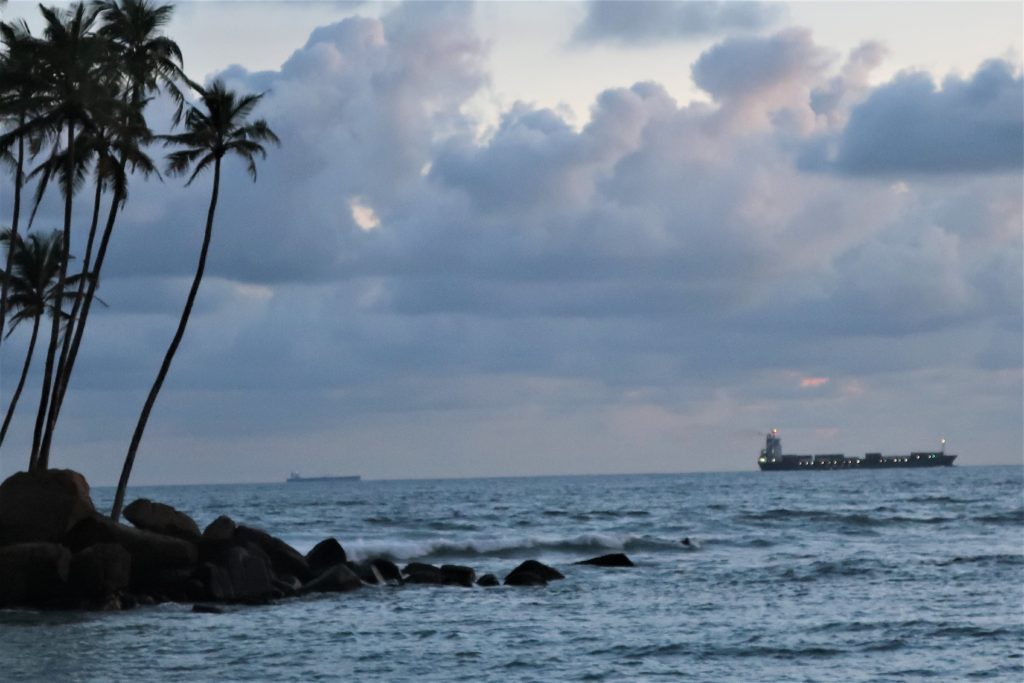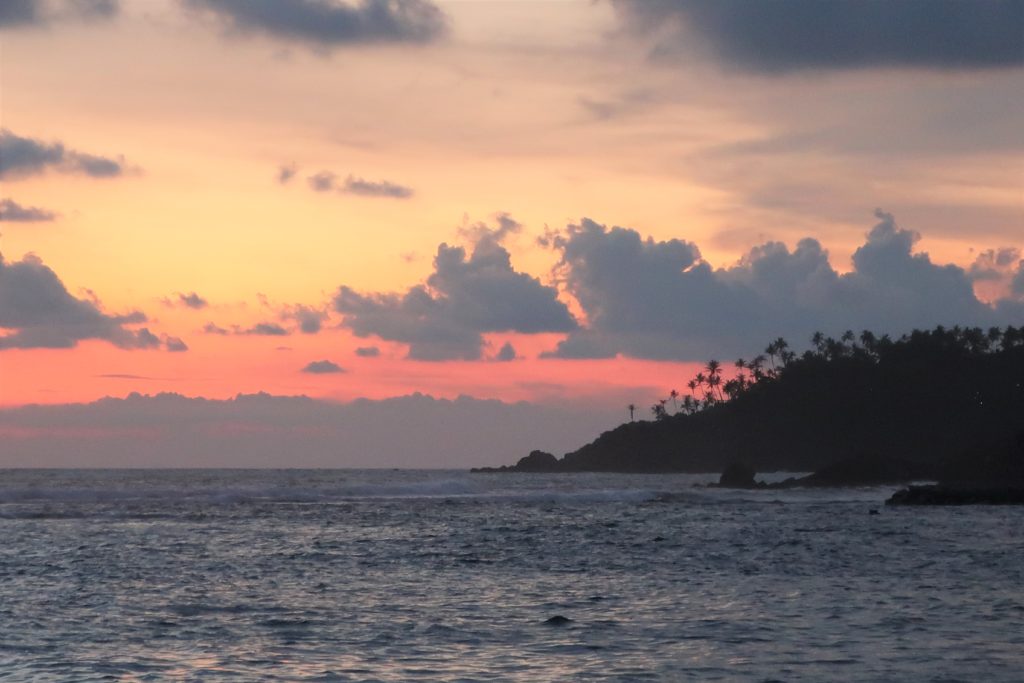 Sight or Insight of the Day
We don't really have one for this entry. It's a pretty lackadaisical few days on the south coast.
We find a local cafe where we have lunch and a cool drink at noon.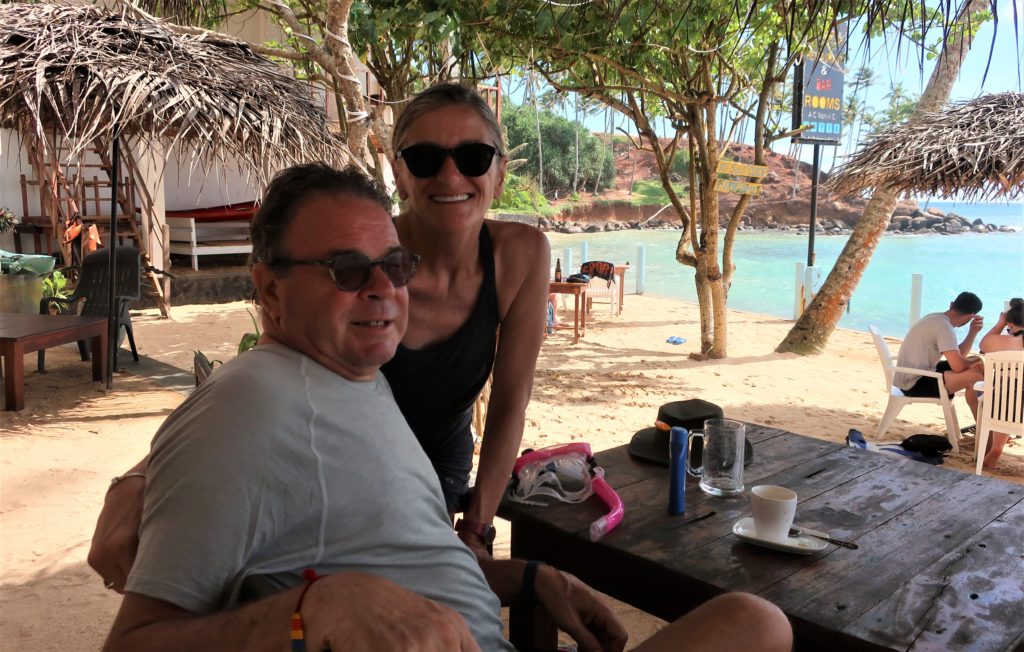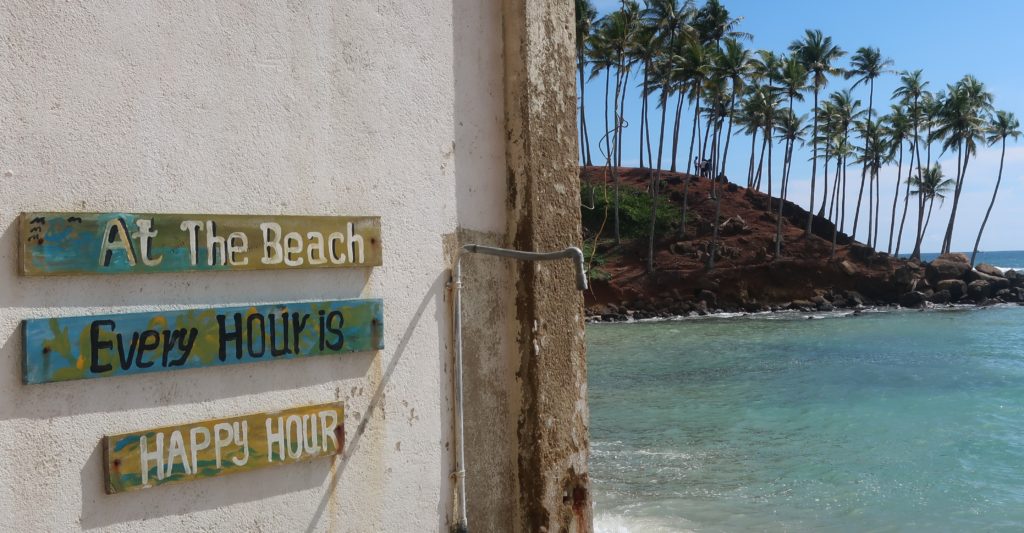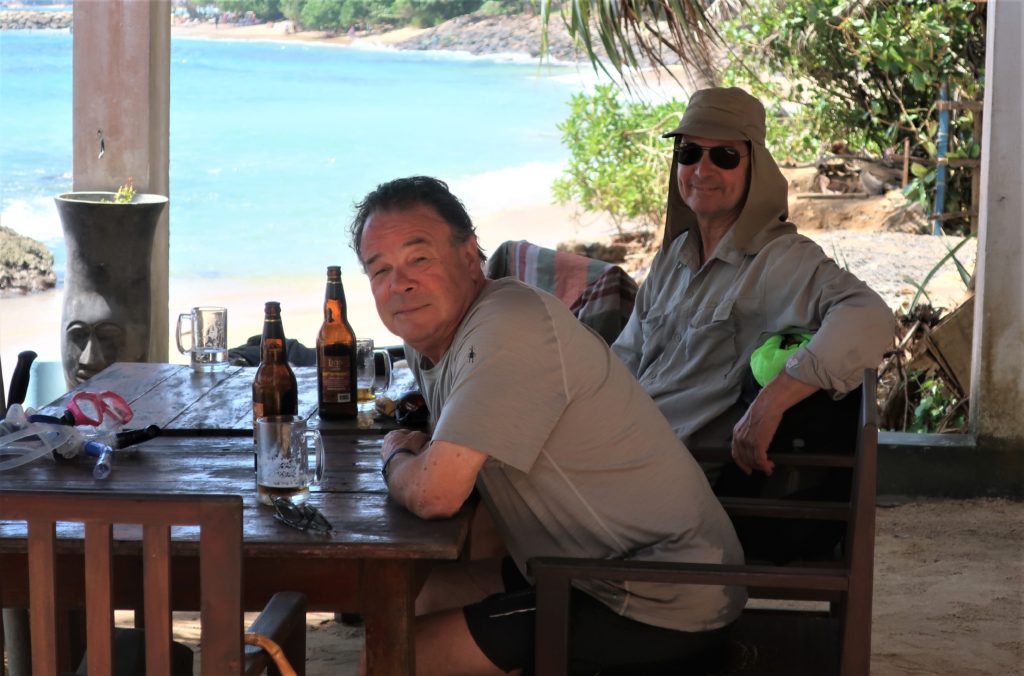 Then it's back up the coast to the fortress town of Galle.