Our time in Nepal comes to an end. It's been a good trip.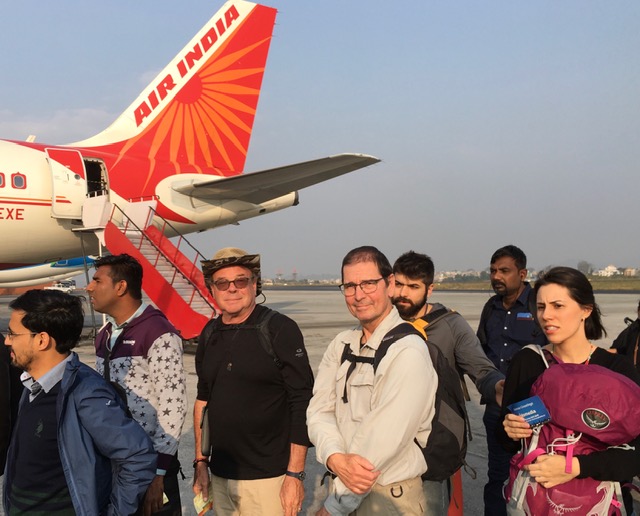 We arrive at Delhi airport and wait for our friend Dagmar to arrive on a flight from Canada. We accompany her on a Tea and Tigers itinerary.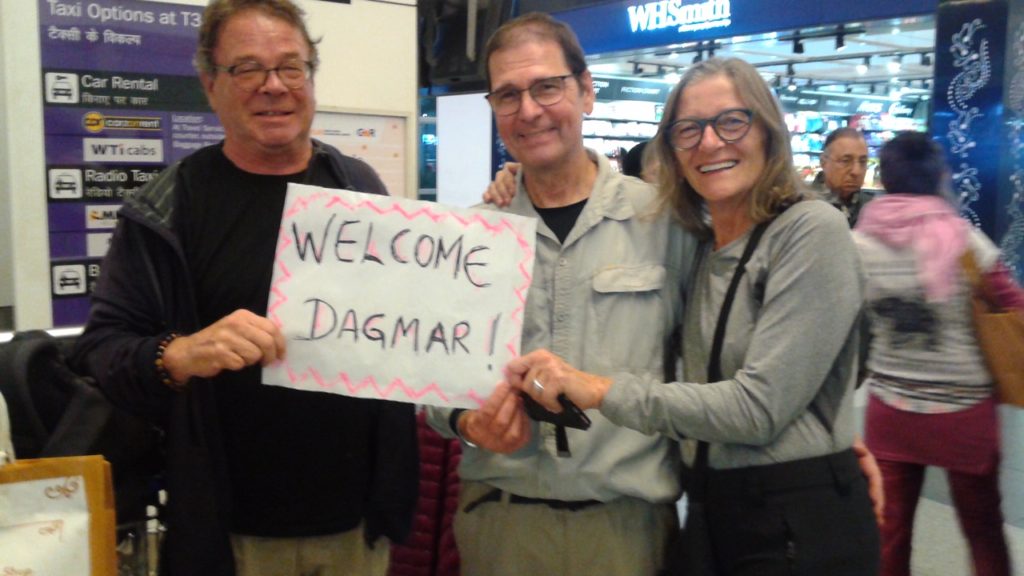 Our passports are nearly full. We arrange to pick up new ones at the Canadian embassy here.
This plaque at the embassy has had the union jack on our coat of arms vandalized. No doubt due to the pathological hatred of the British inculcated by the modern Indian state.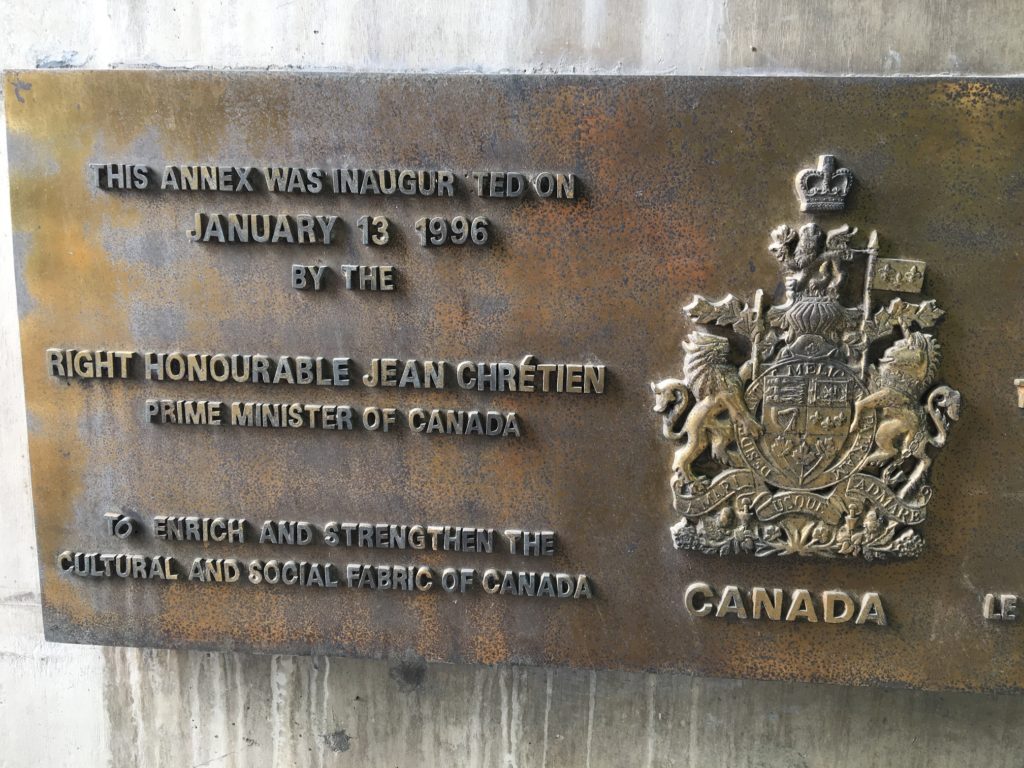 Some sightseeing is in order after taking care of business (including the purchase of a new laptop). Like a visit to the Red Fort.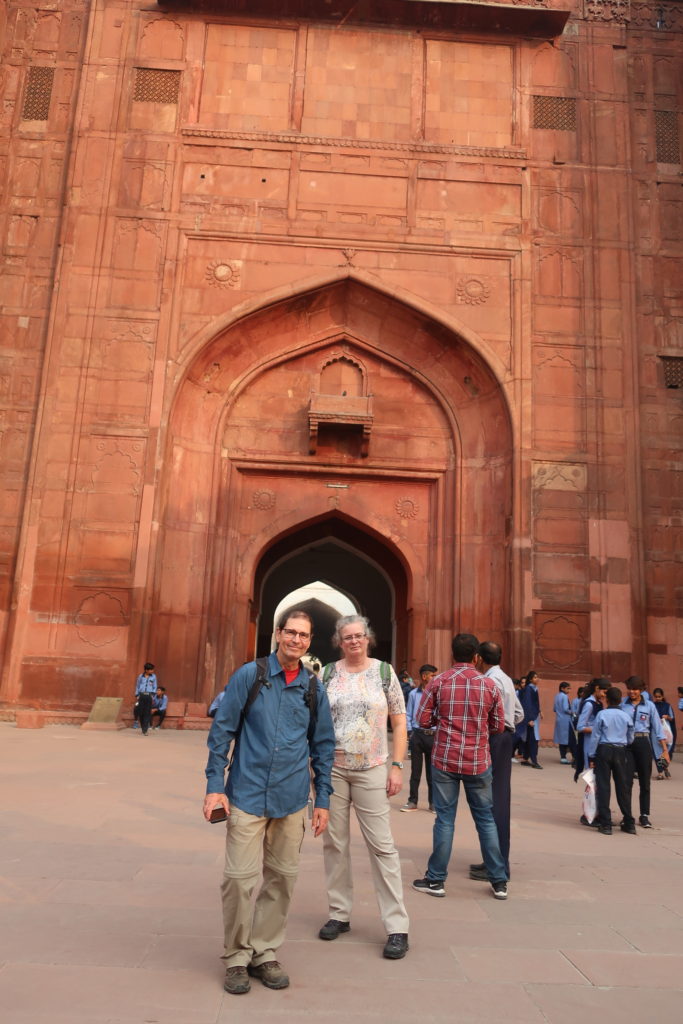 Meanwhile, I remain at our hotel trying out our new laptop.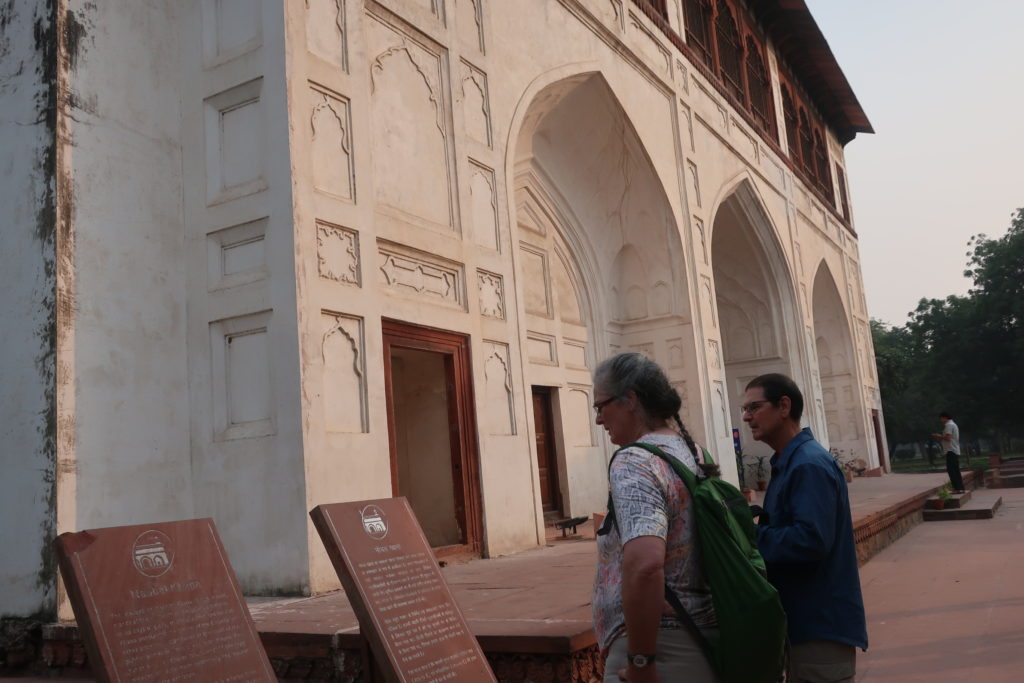 Delhi is undergoing record-breaking bad air recently.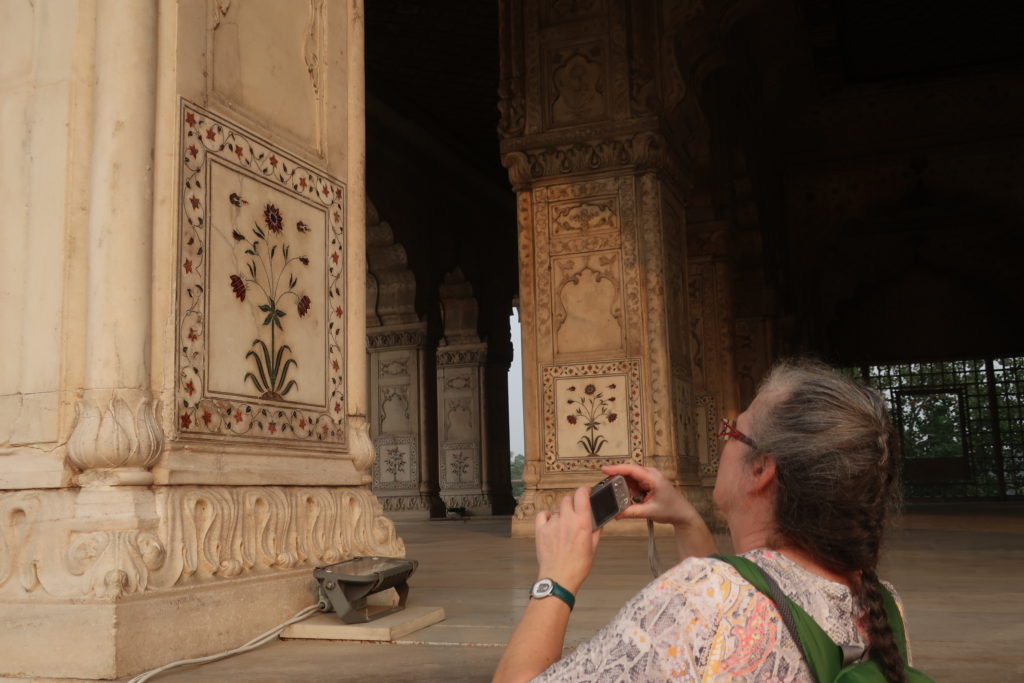 Next day, we fly to Jaipur. From there, we hire a car and driver to take us to Sawai Madhopur.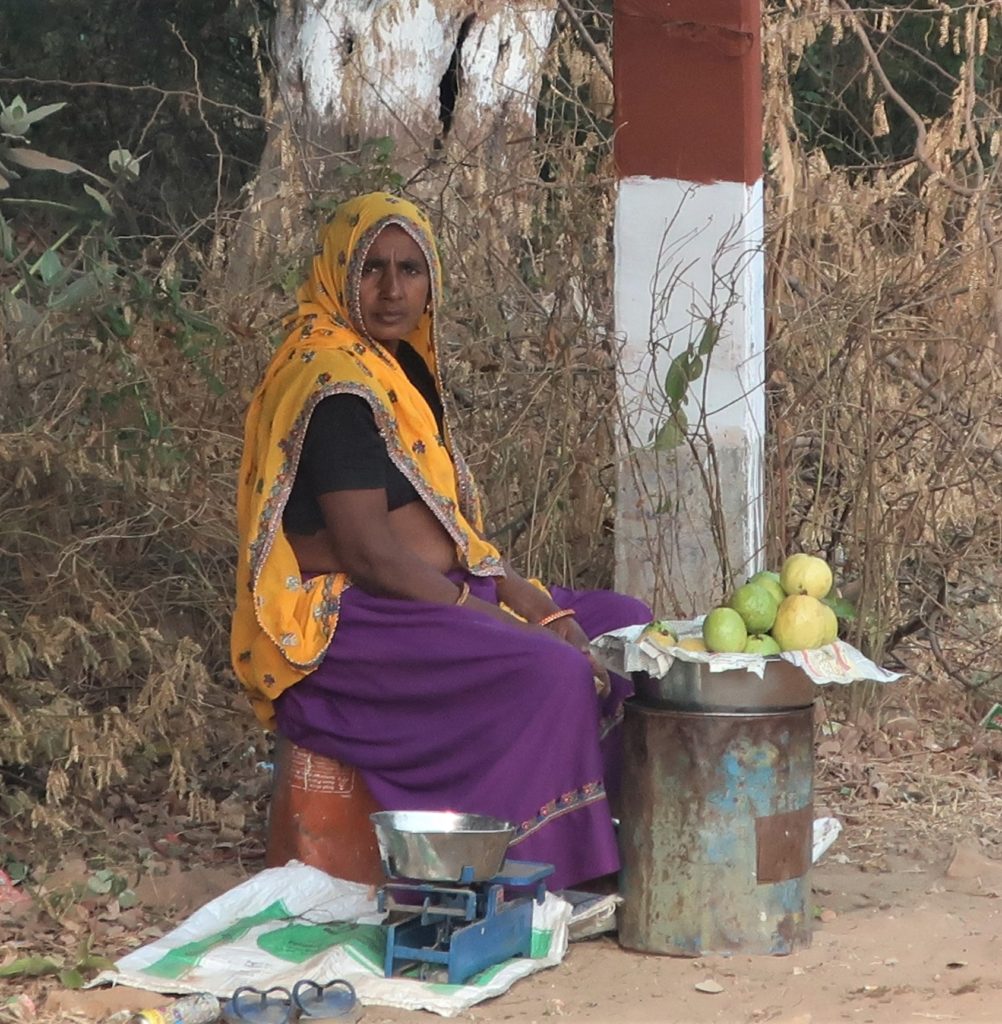 Our goal is Ranthambore National Park. We're here to see tigers.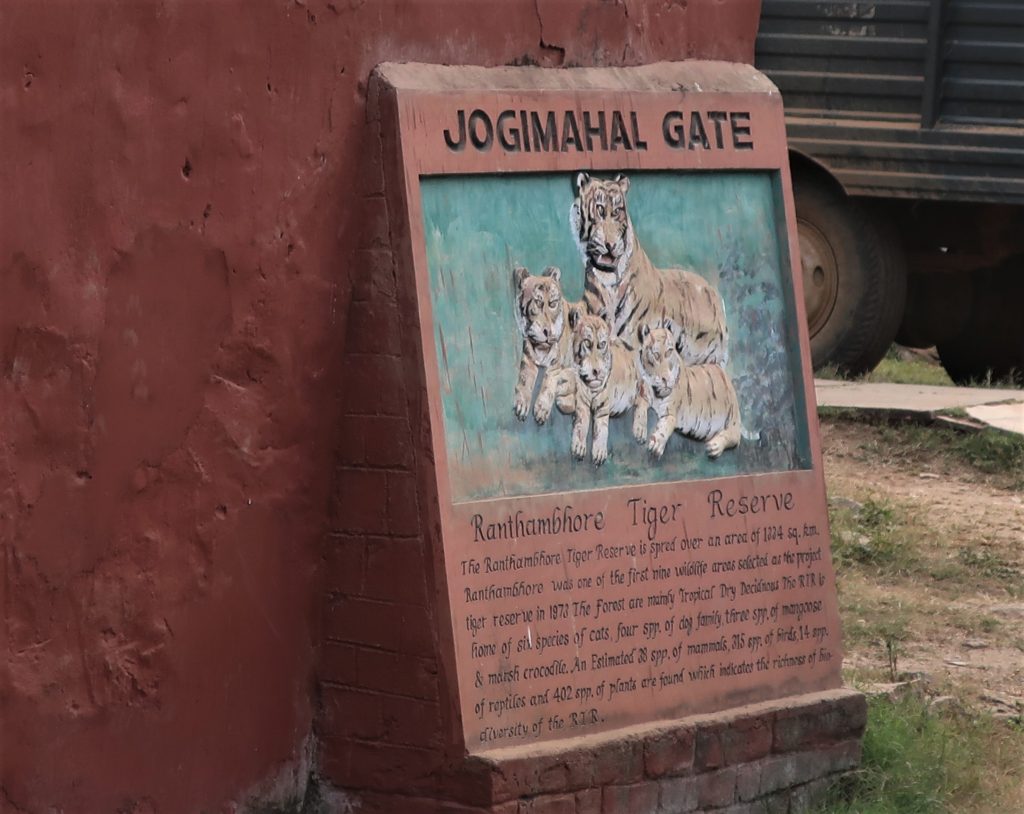 Tigers are rare in India these days, and getting rarer.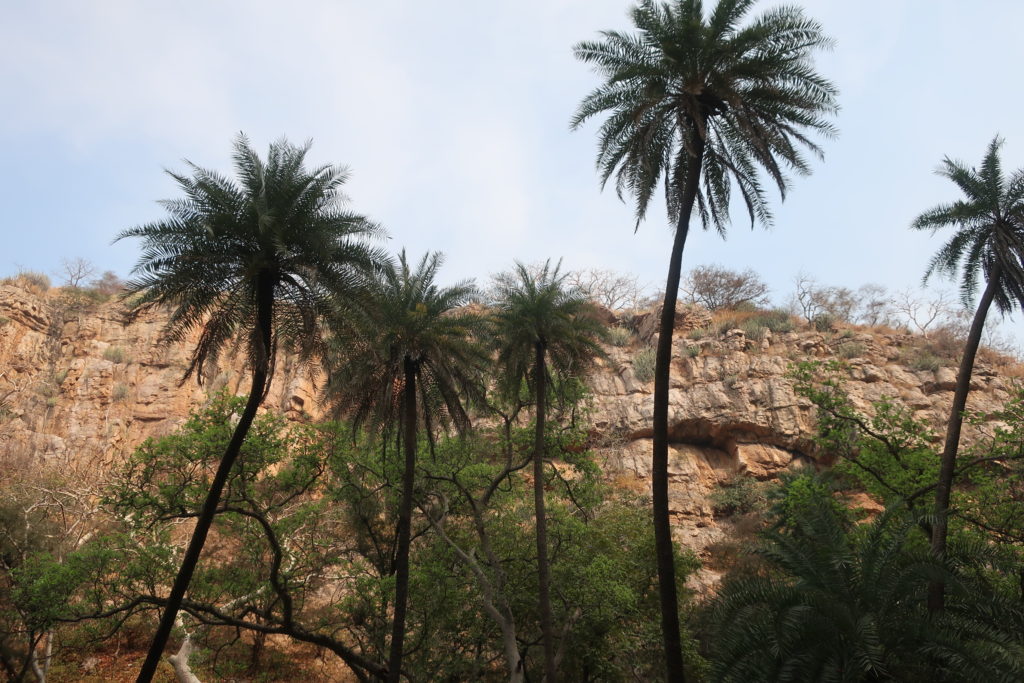 The scenery in the park is nice.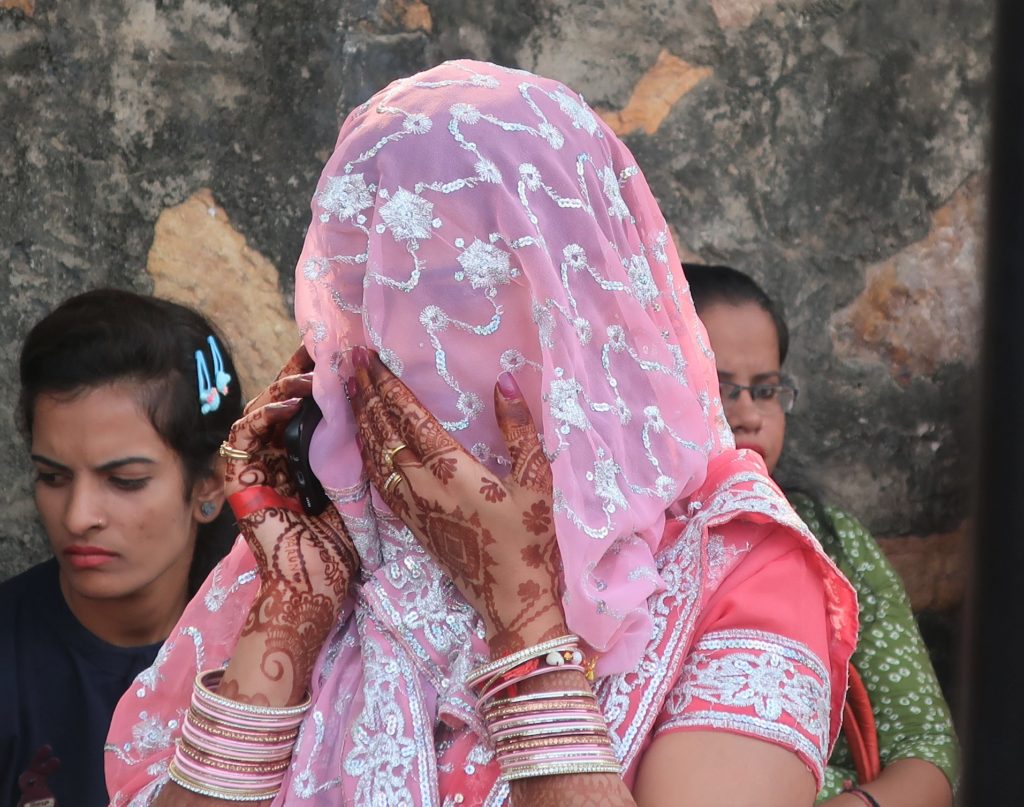 This rufous treepie is not afraid of a little human interaction.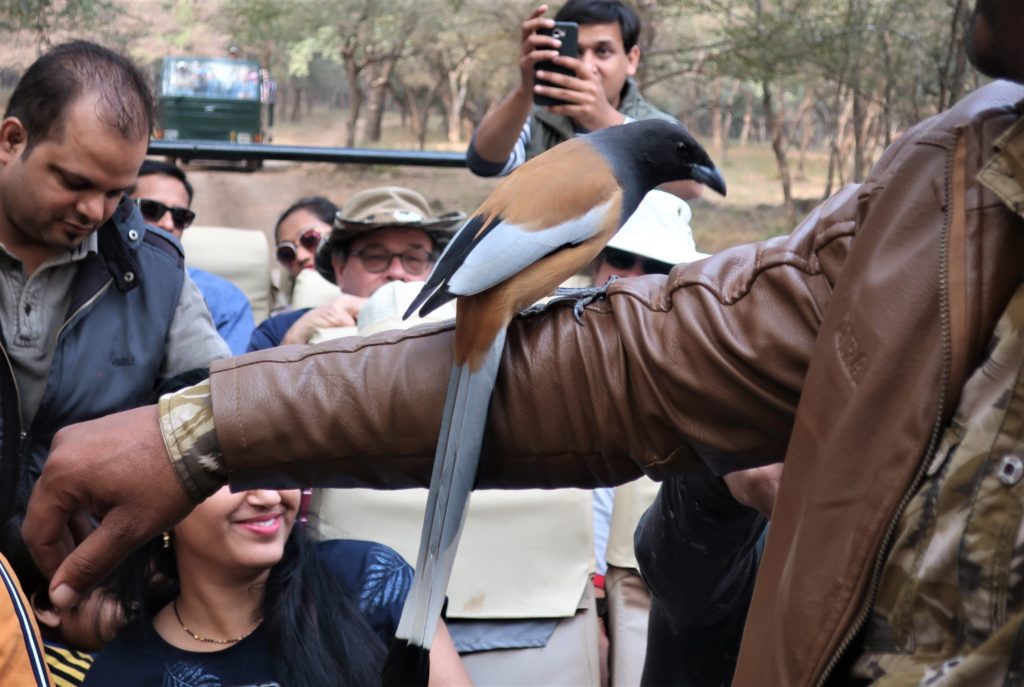 I sit next to a toddler who keeps clutching at my arm with his clammy little mitts.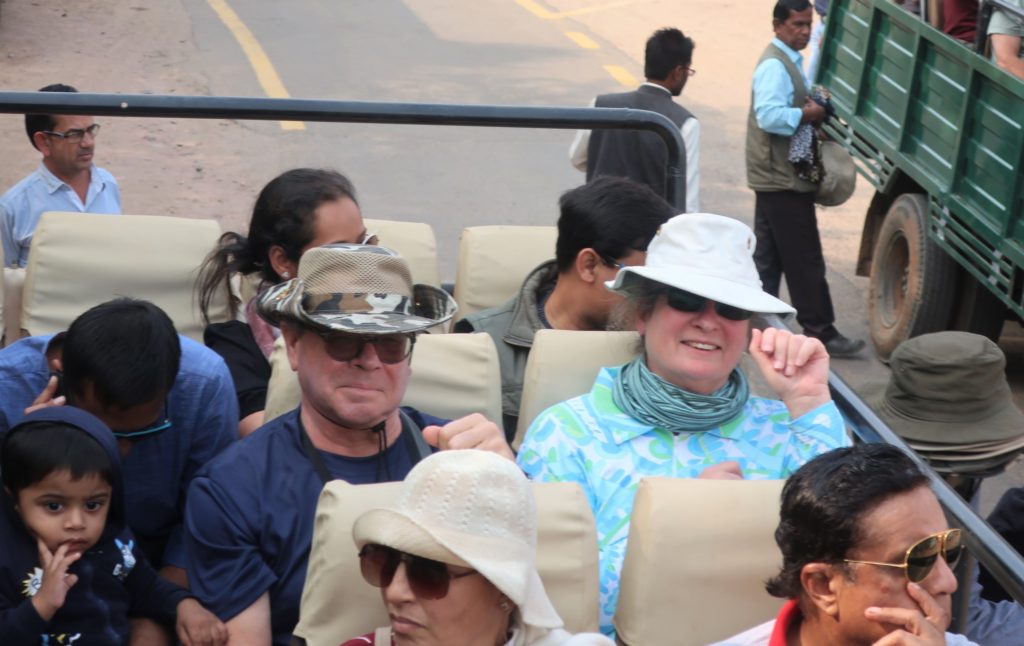 We cross paths with other tour vehicles.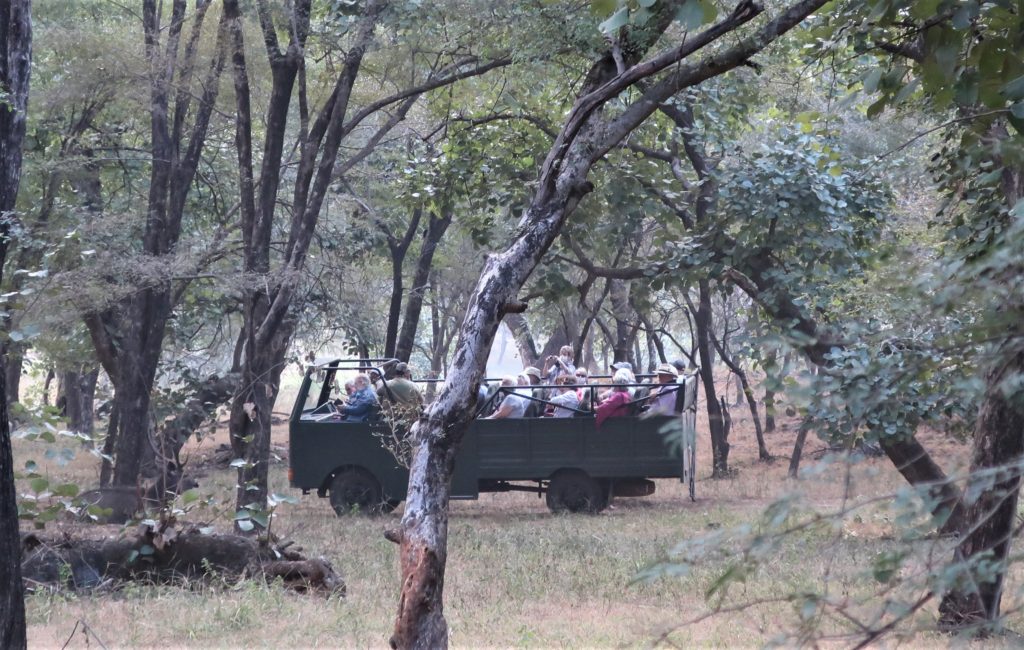 Even without spotting a tiger, it's a pleasant drive through the park.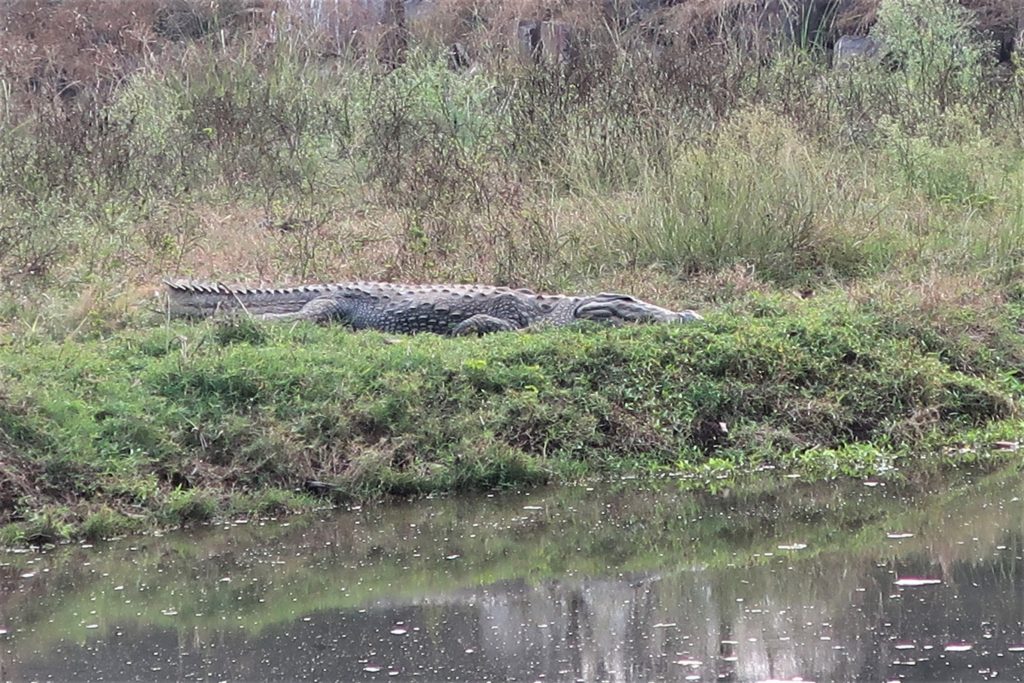 We go on another excursion early the next morning.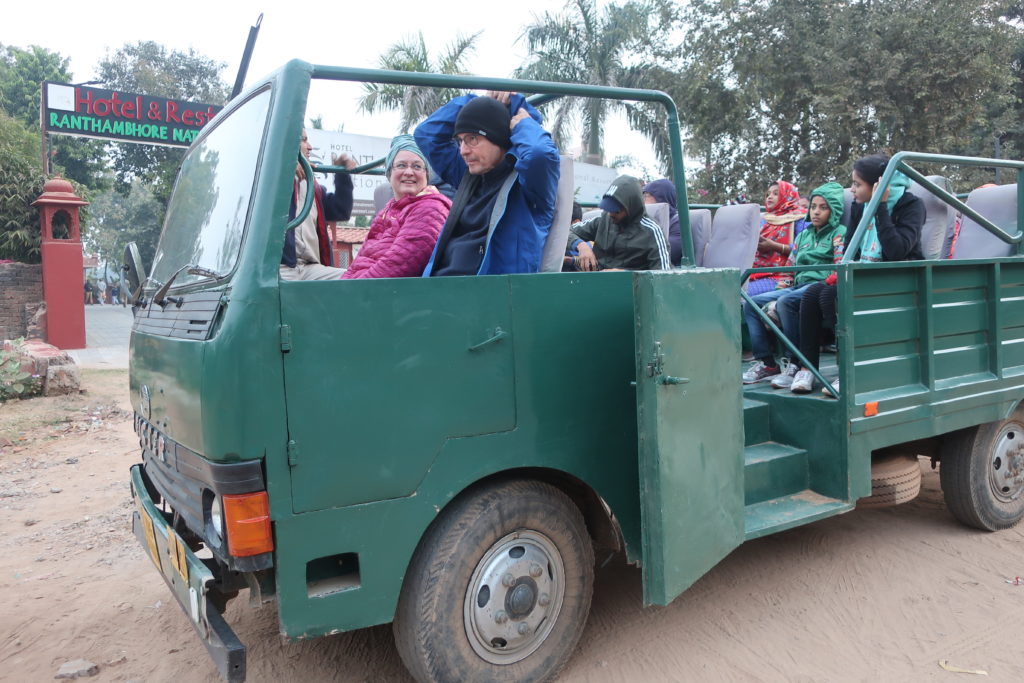 The open touring buses can be quite crowded.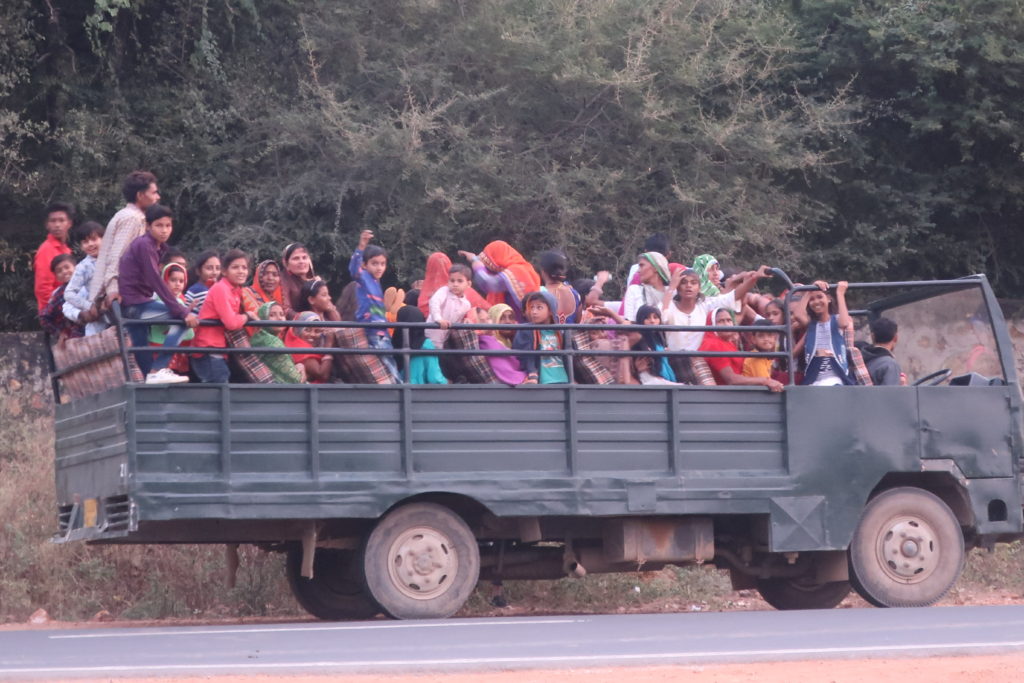 The sun finally warms things up a bit. It's a far cry from the 45-degree Celsius temperatures that we experienced when we first got here.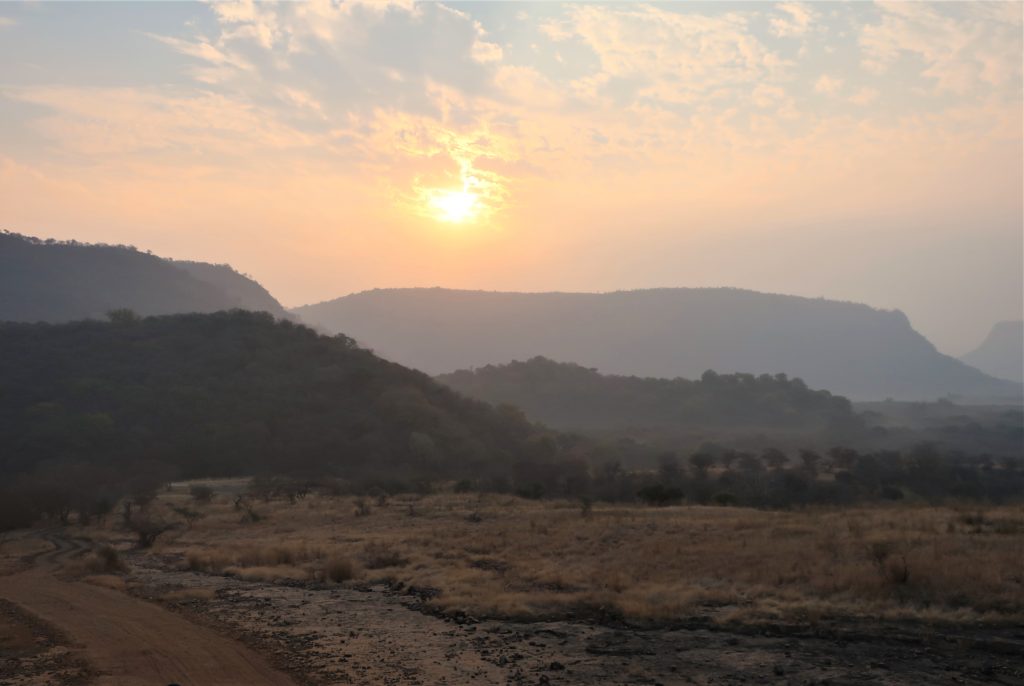 You have to be very lucky to see a tiger here. We catch a brief glimpse of one, which creates a lot of excitement. But not as much as this event a few days ago.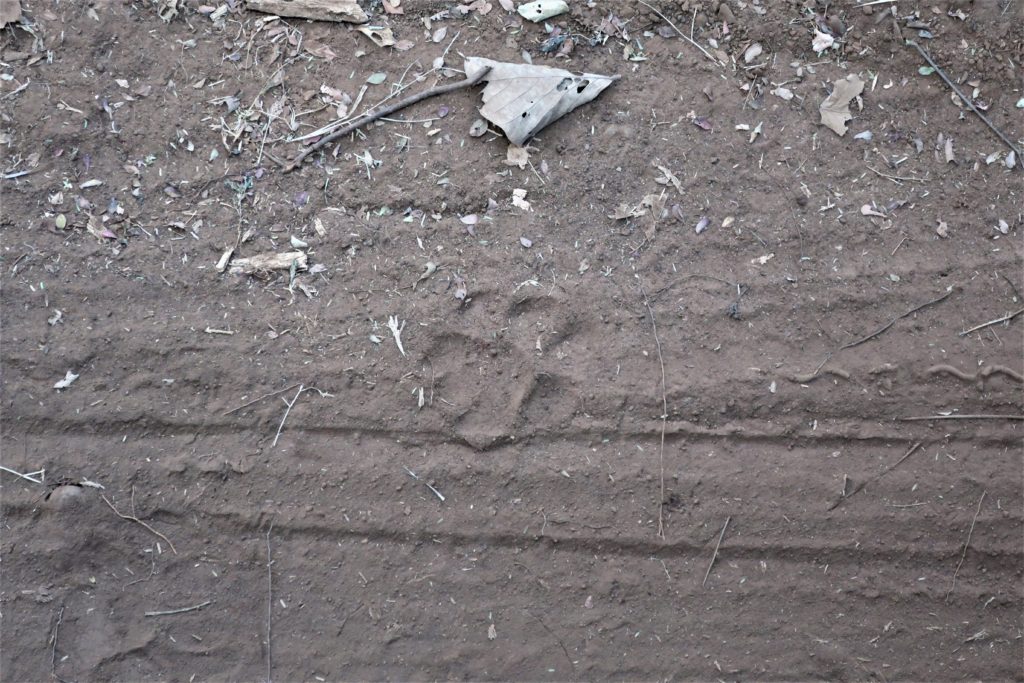 There are herds of spotted deer everywhere.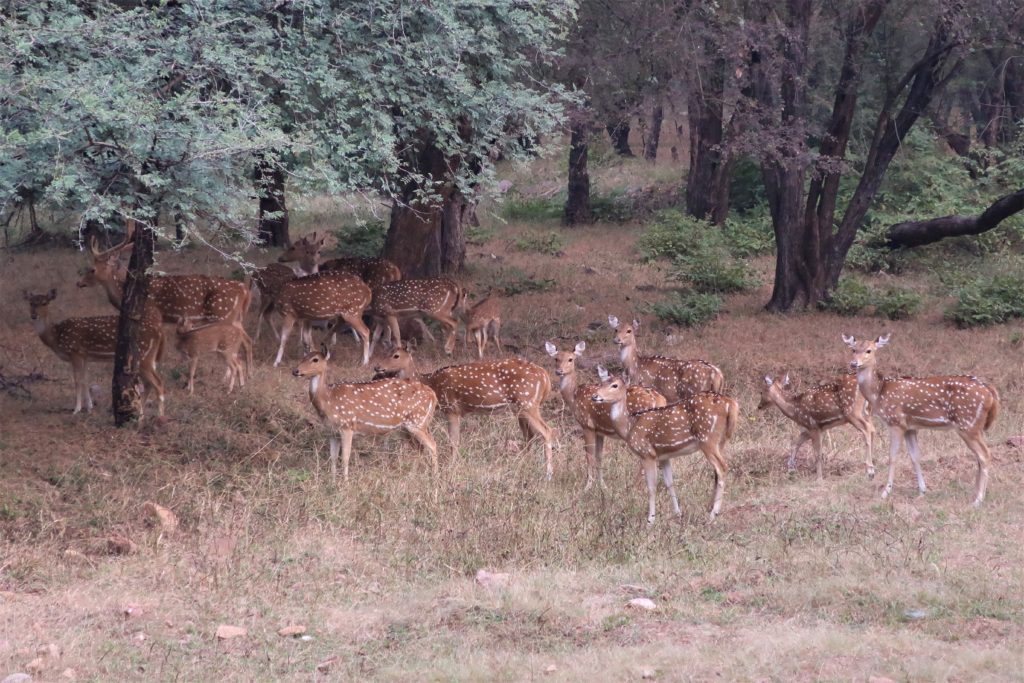 And langurs. One enterprising langur raids a woman's purse for a snack bar.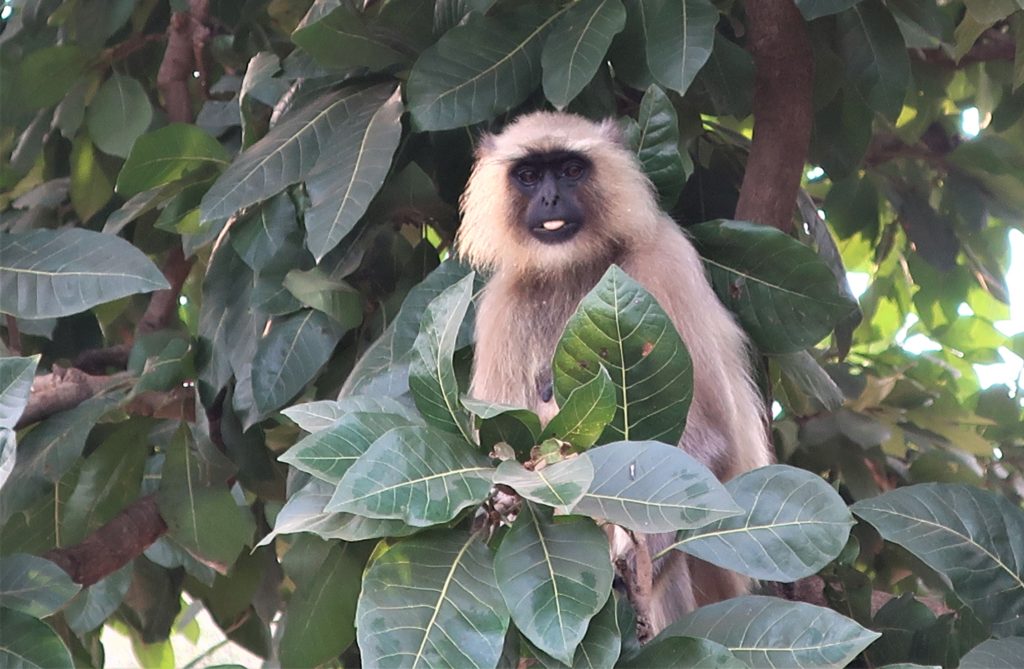 Then it's back to town.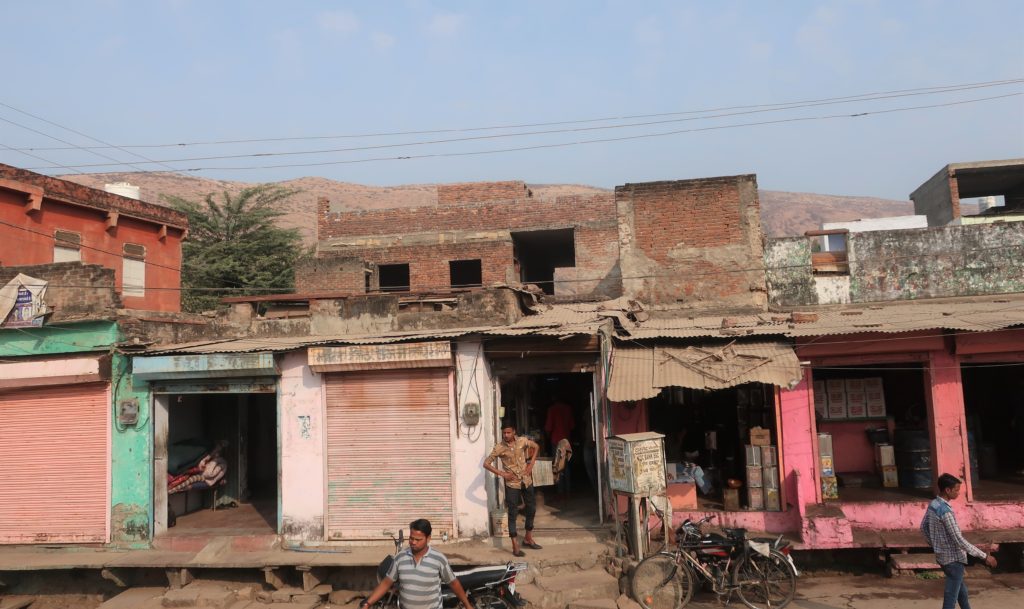 Next, we fly to Siliguri – via Delhi – on our way to Darjeeling.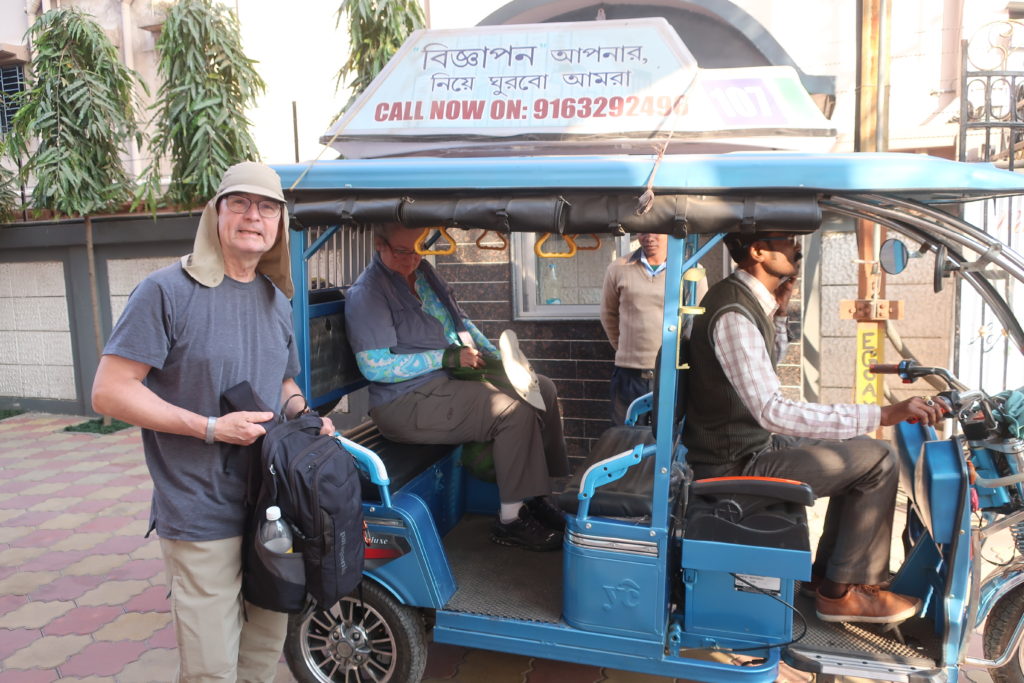 Before driving to Darjeeling, Pete, Dagmar, and Maria visit the Salugara monastery.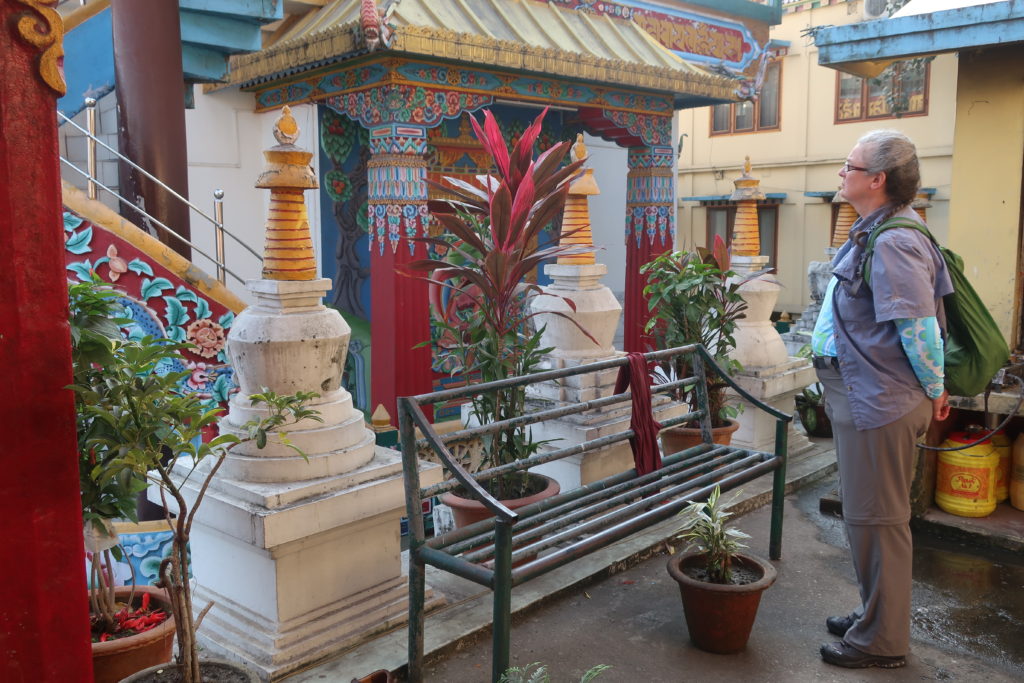 There are many Tibetan refugees in India.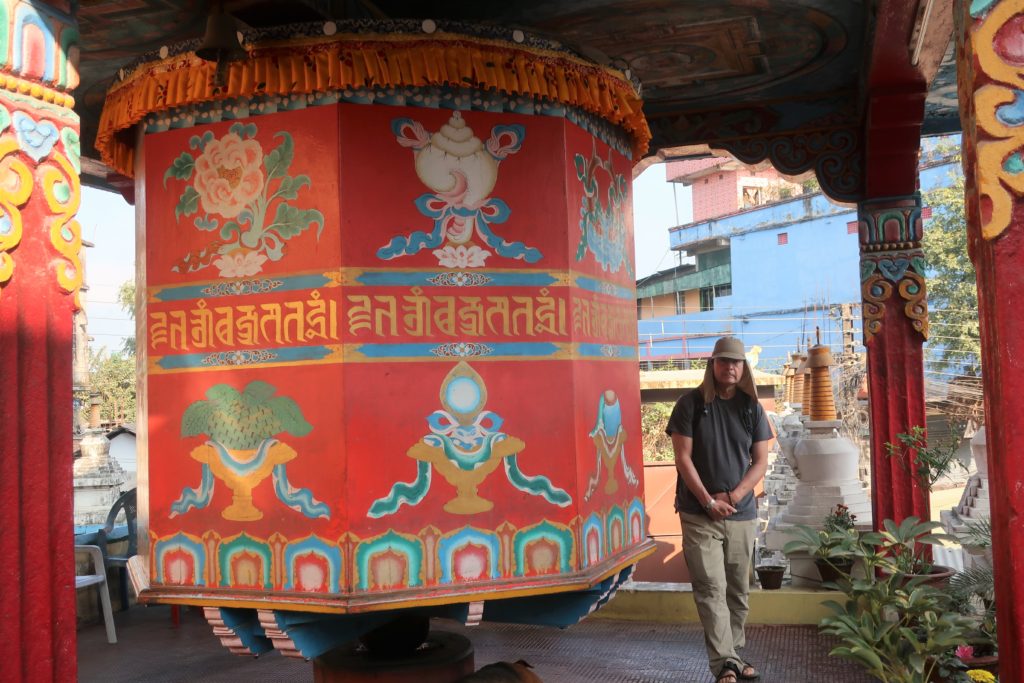 On the list is a Krishna temple. Also known as Sri Sri Radha Madhav Sundar Mandir, one of the biggest Krishna centres in the North-Eastern region of India.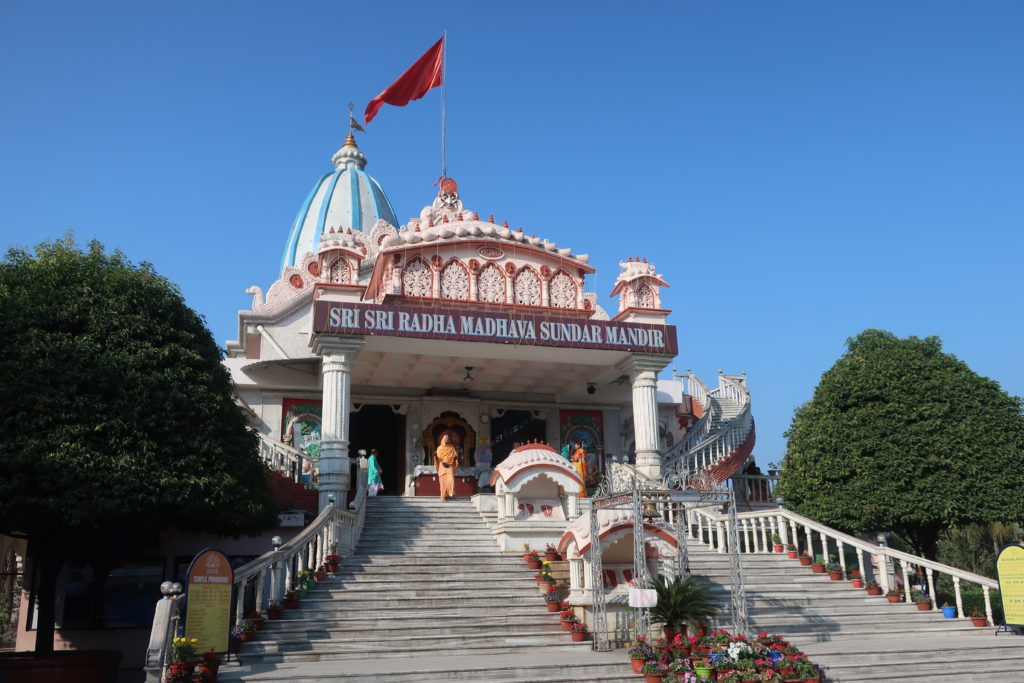 It's run by ISKON, which apparently is still a thing.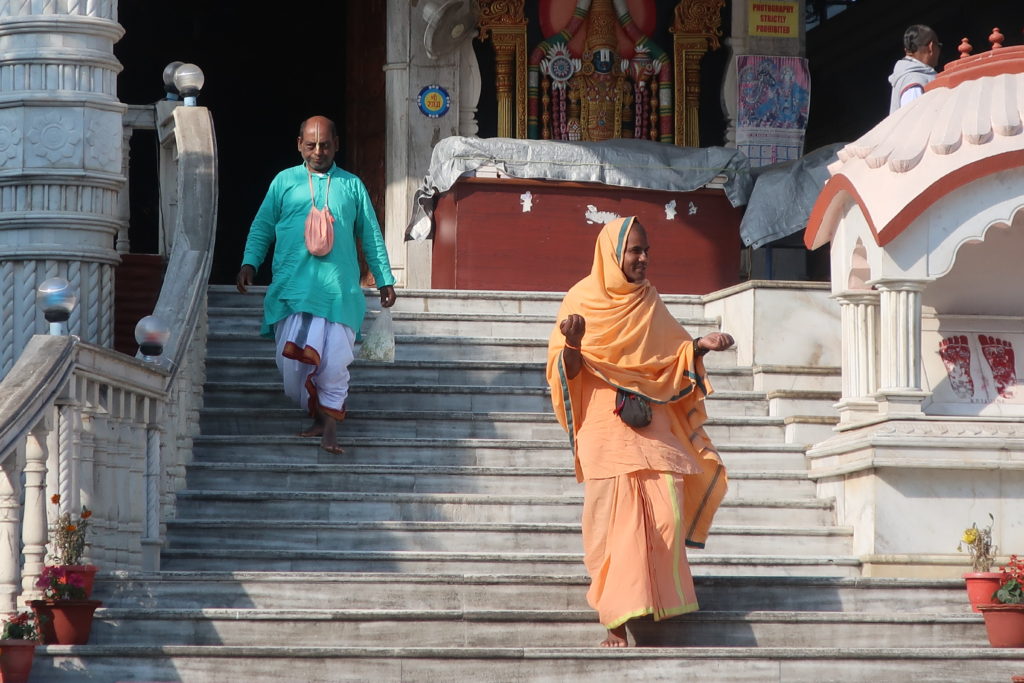 Lots of pink buildings.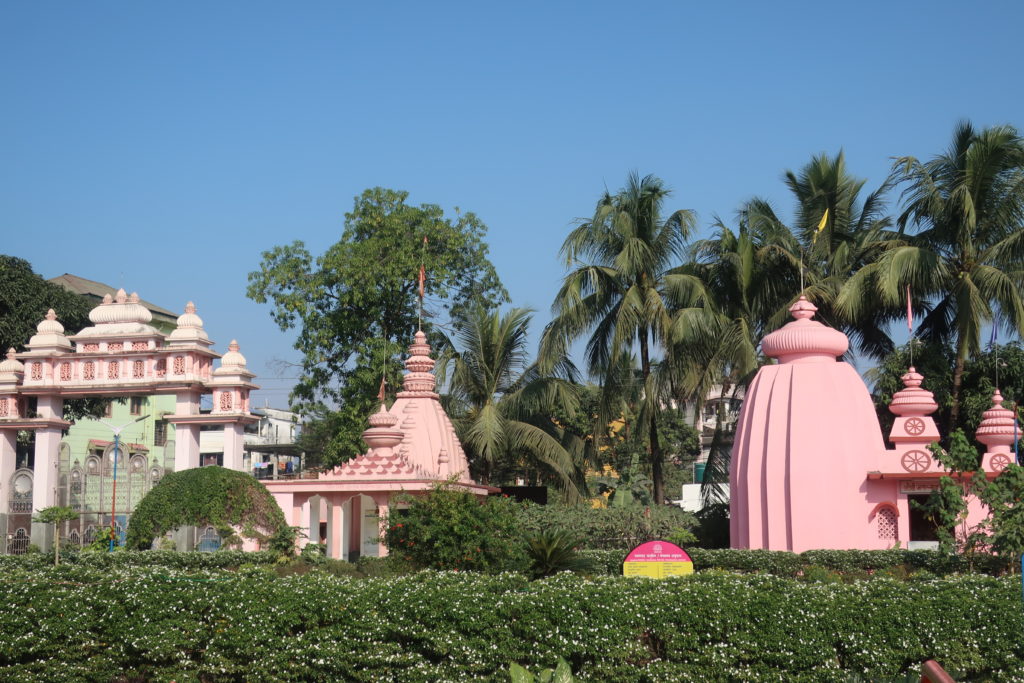 Sight or Insight of the Day
Garbage is a problem in India. It's everywhere. Nobody notices or thinks it's unusual.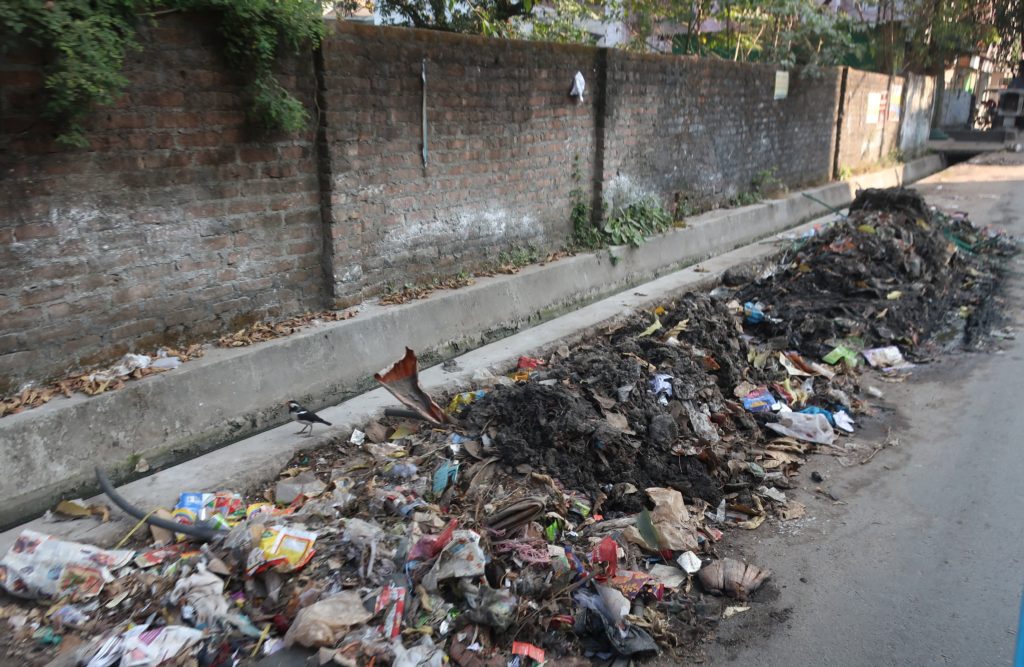 When we have a car and driver to take us to Jim Corbett park later in the trip, we pass the infamous Ghazipur dumping yard.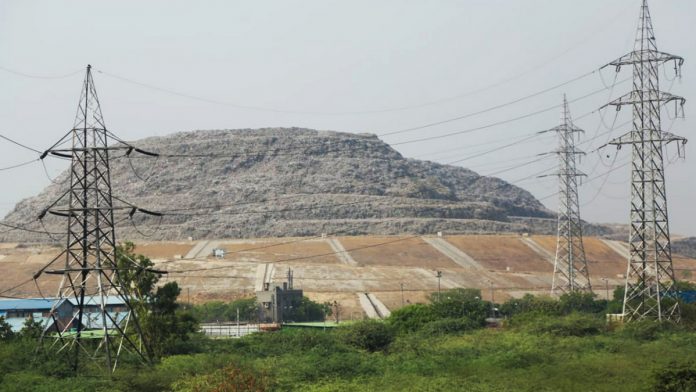 This is a mountain of fetid garbage on the eastern outskirts of Delhi that's nearly as high as the Taj Mahal.