In the morning, we find this interesting spider on the back step of our guesthouse.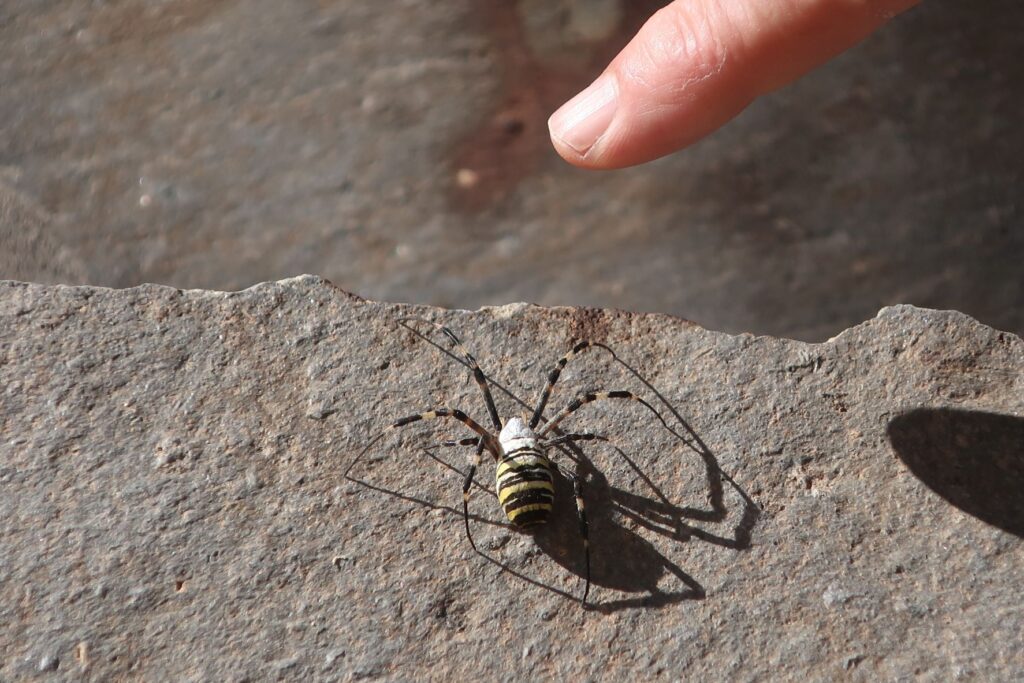 Poor Uncle Joe looks like he's been through the wars after the thrashing he took on yesterday's crappy roads.
Work on the caves began in the twelfth century.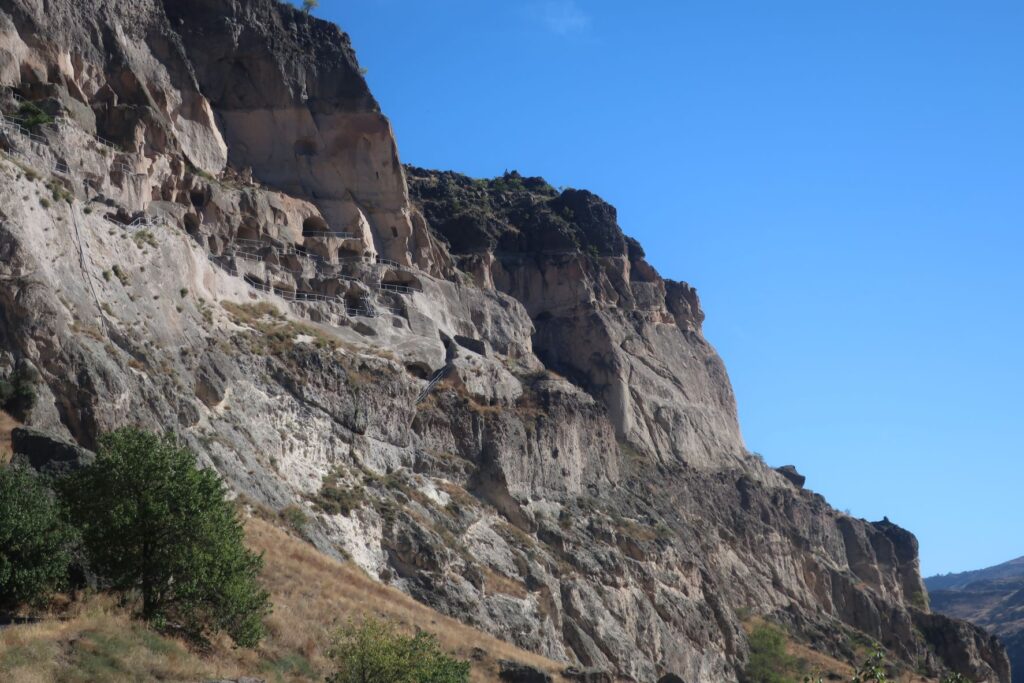 After earthquakes and invasions, it was mostly abandoned in the sixteenth century.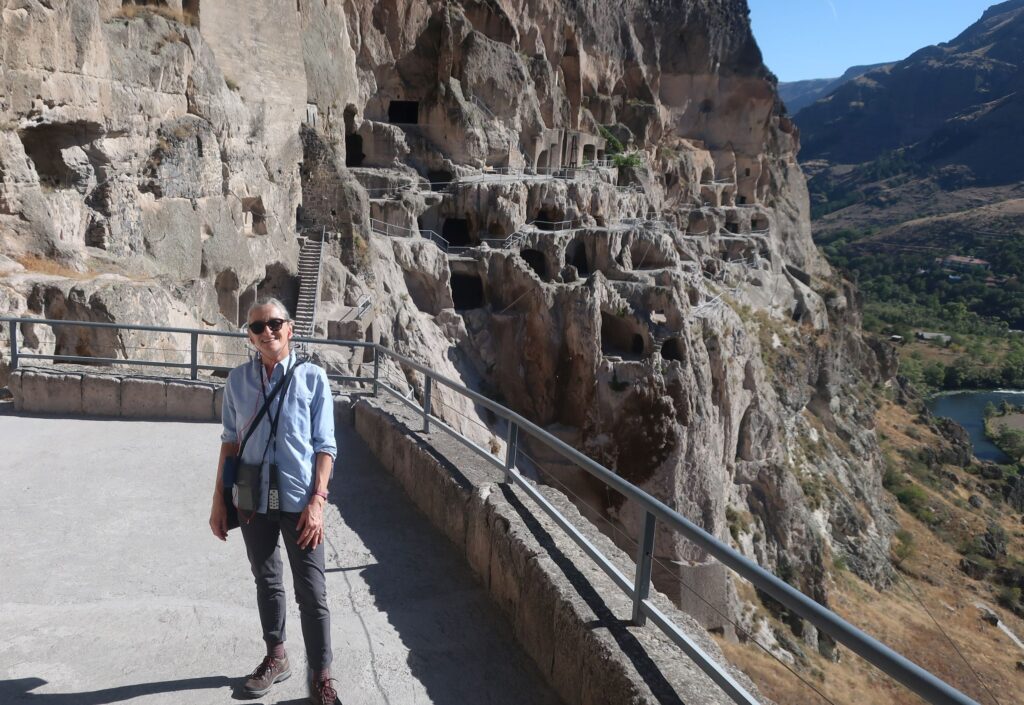 Most of the frescoes have not survived the centuries.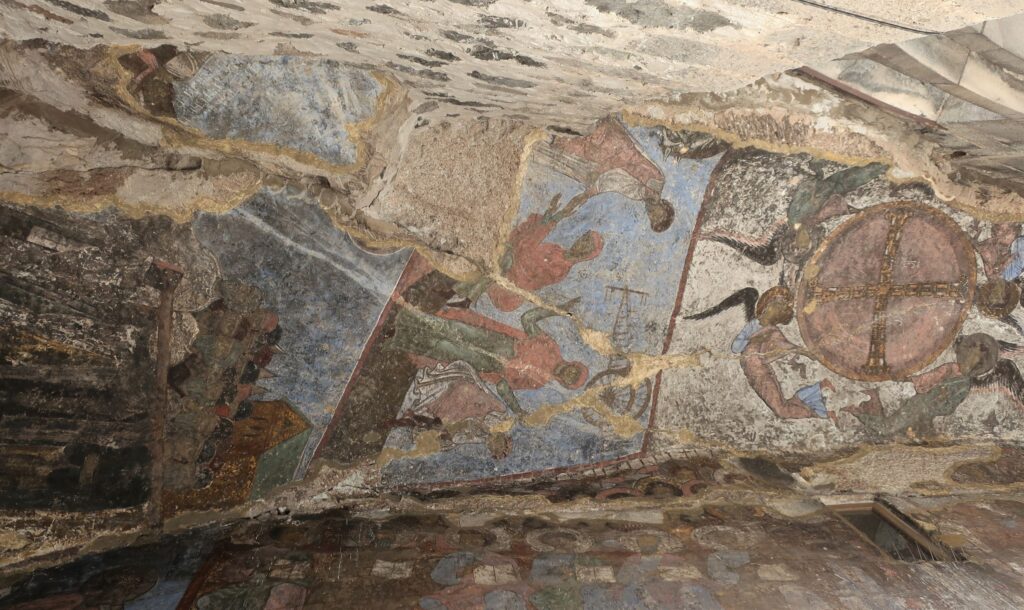 You get a good view across the valley.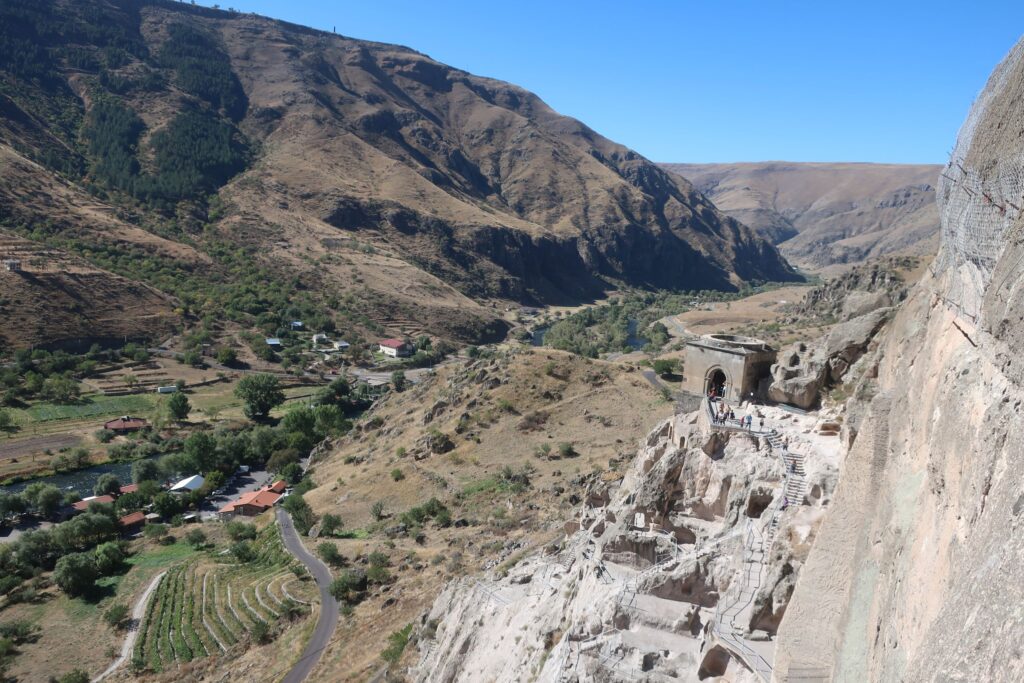 There are still a handful of monks living here. These are their quarters (off limits to visitors).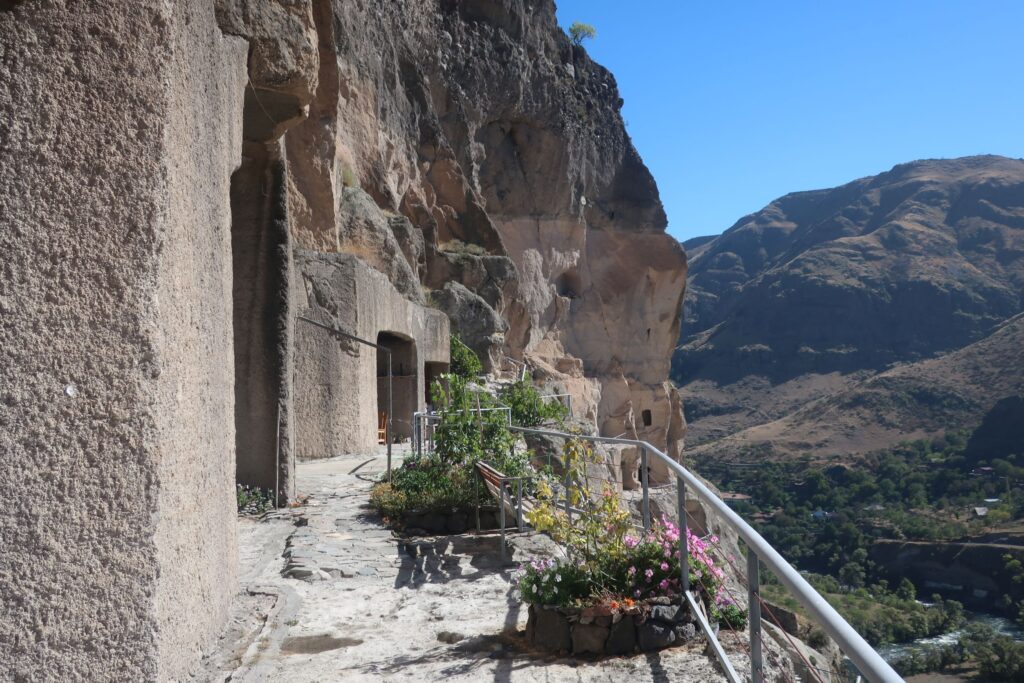 'Every morning at seven, the monks ring the bell in the high arch.' So says Wikipedia.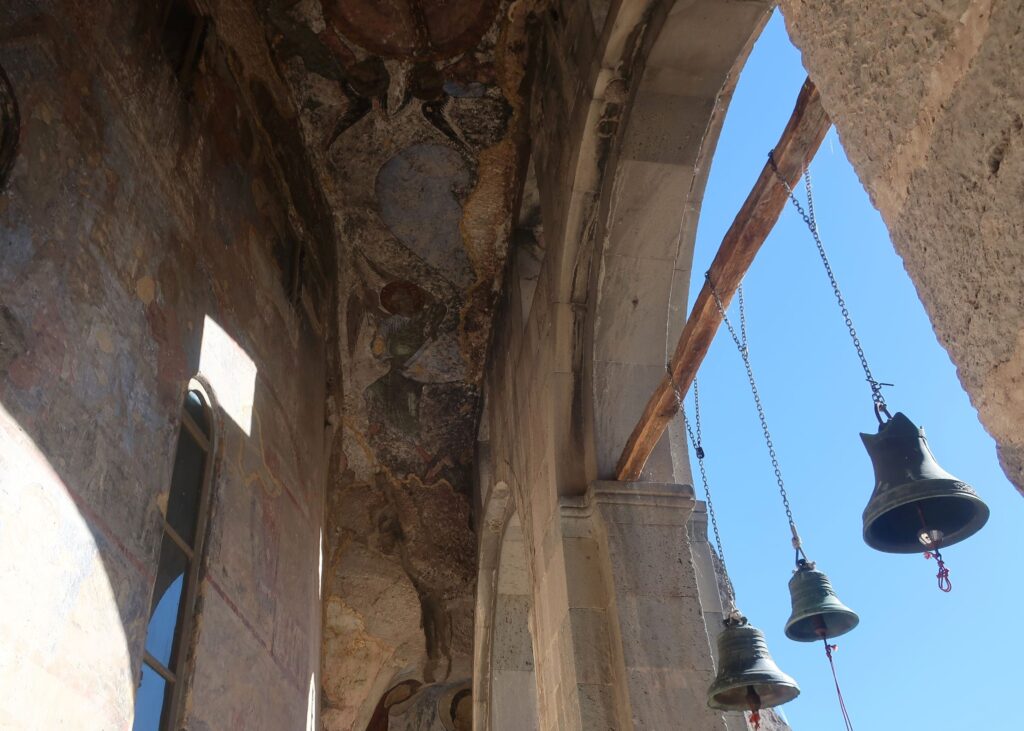 The road to our next destination is much better than the previous day's goat track. This part of southern Georgia reminds us of the Canadian prairies.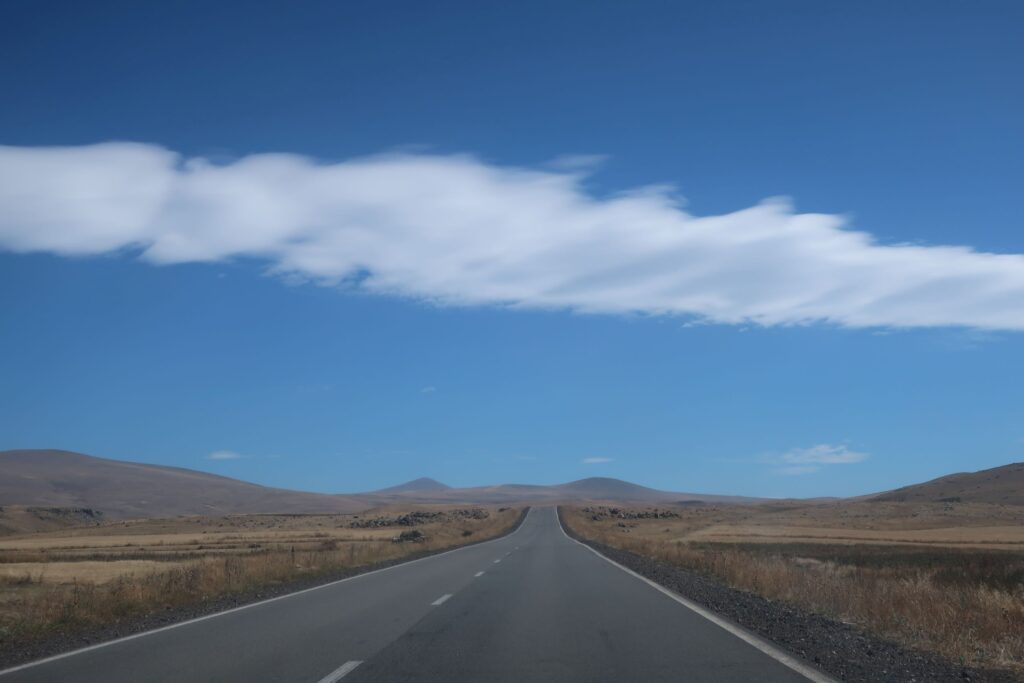 We arrive in Kakheti in good time. They make wine almost everywhere in Georgia, but Kakheti is recognized as the major producing area.
Chateau Napareuli, not far from Telavi, is where we stay for a couple of days.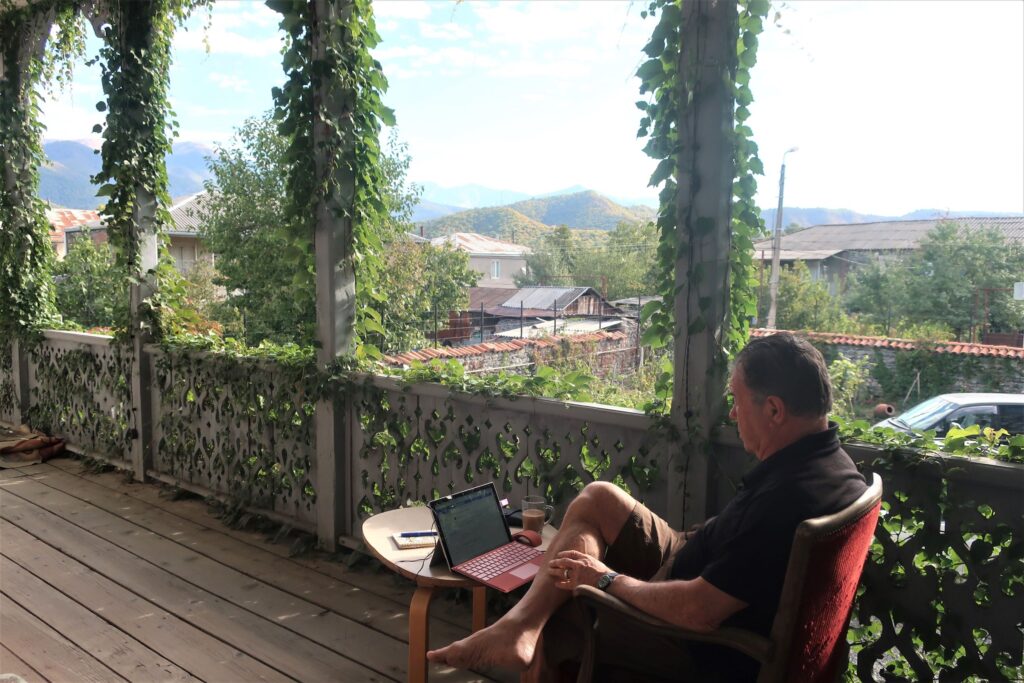 Maria gives Uncle Joe a bath.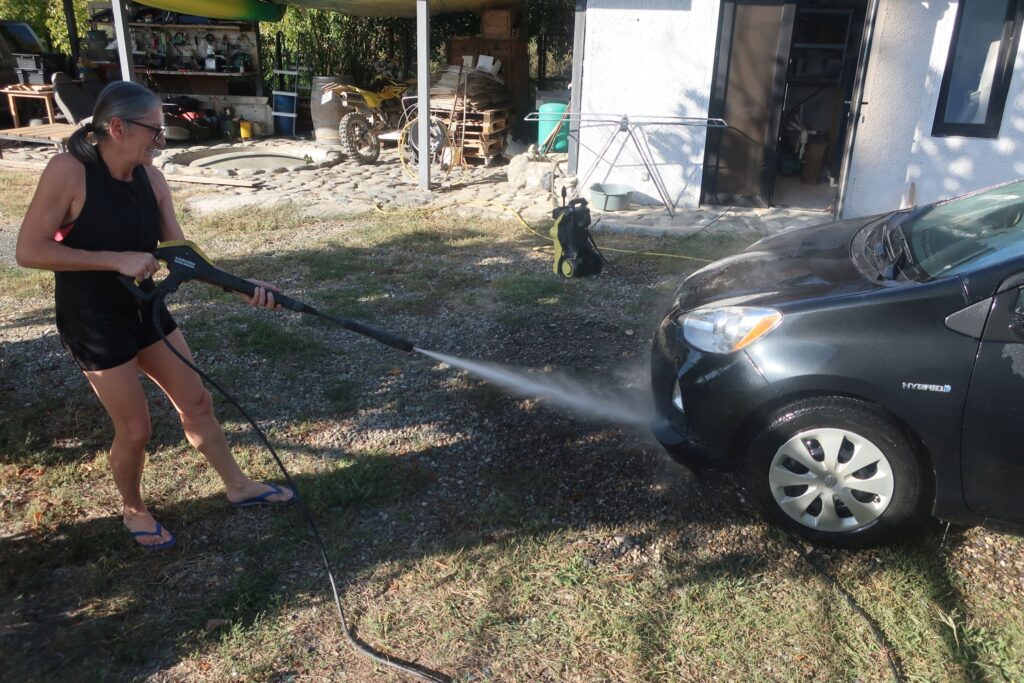 Traditionally, Georgian wine is made in enormous ceramic containers called qvevris.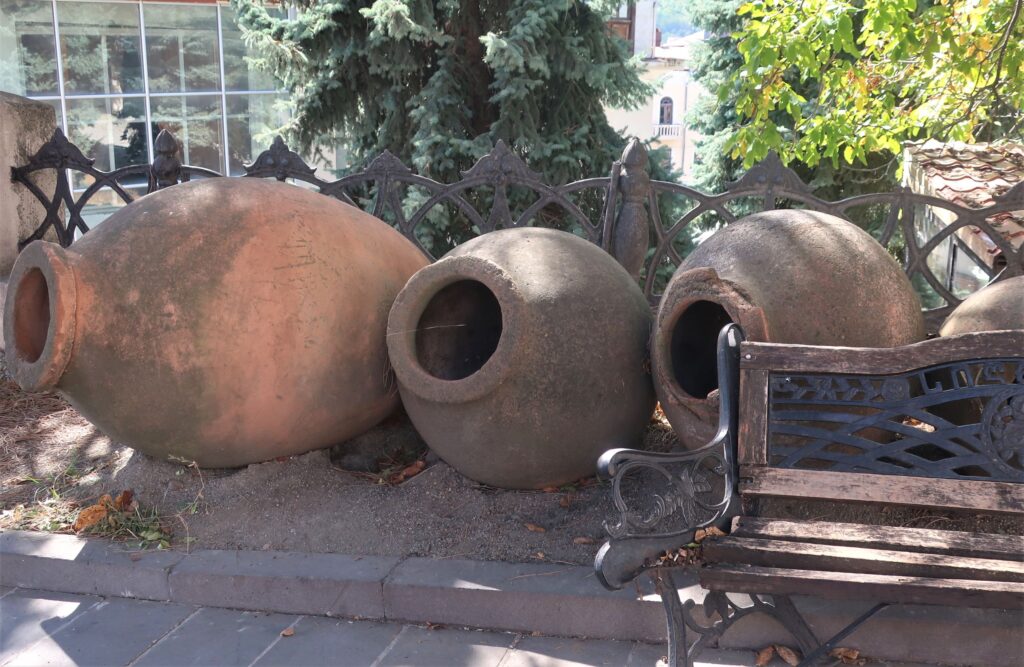 They remind us of the Plain of Jars we visited in Laos in 2017.
Georgia also produces a lot of wine in the usual fashion – big steel tanks, oak barrels, and all that – but this method is dear to their hearts.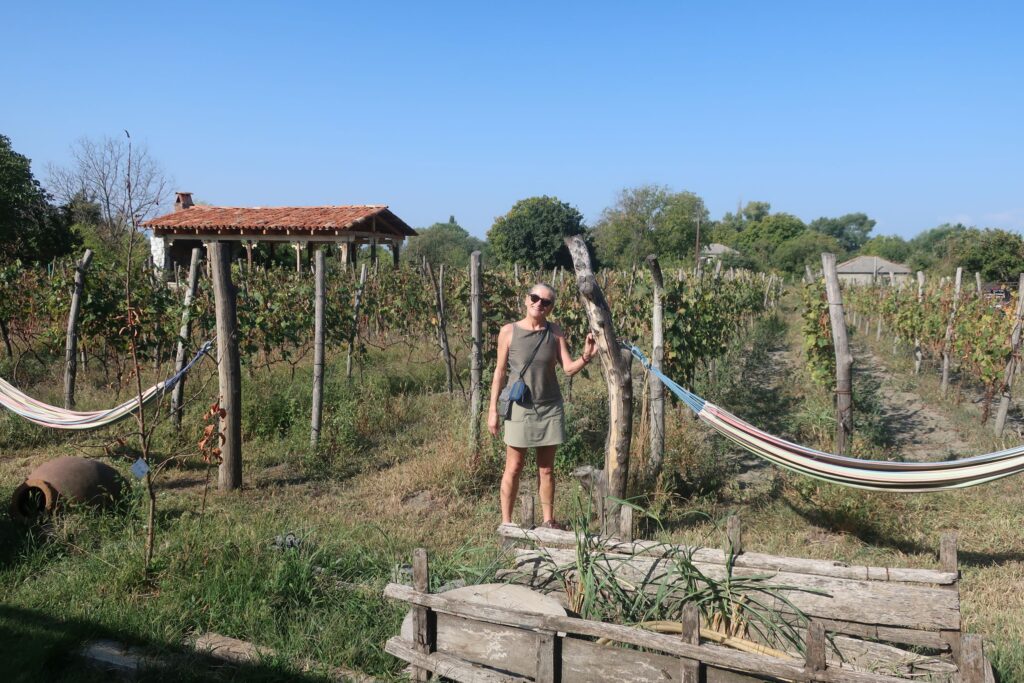 I have a go at stirring the mash of grapes, seed, skins, twigs…everything.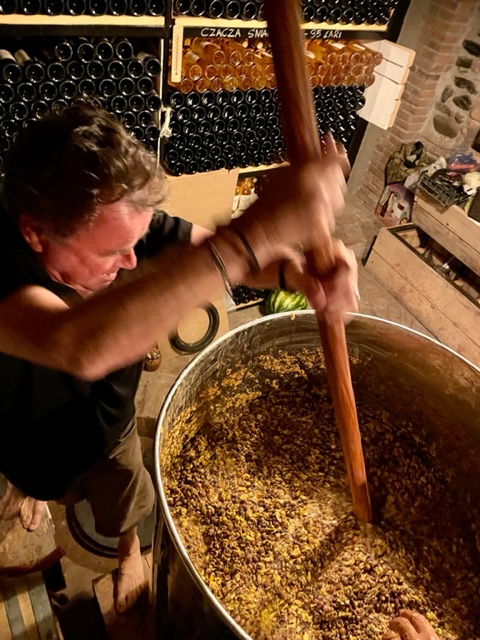 Among the wineries we visit is Khareba. They have a cellar of cool, dark tunnels under a mountain.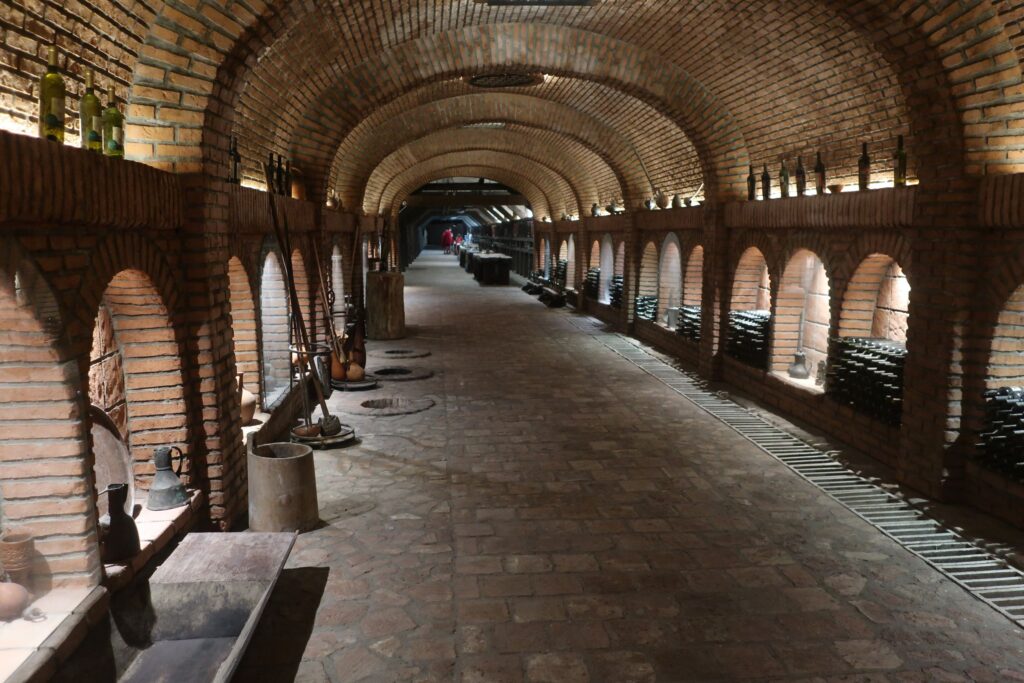 These are the qvervis in their usual location – underground.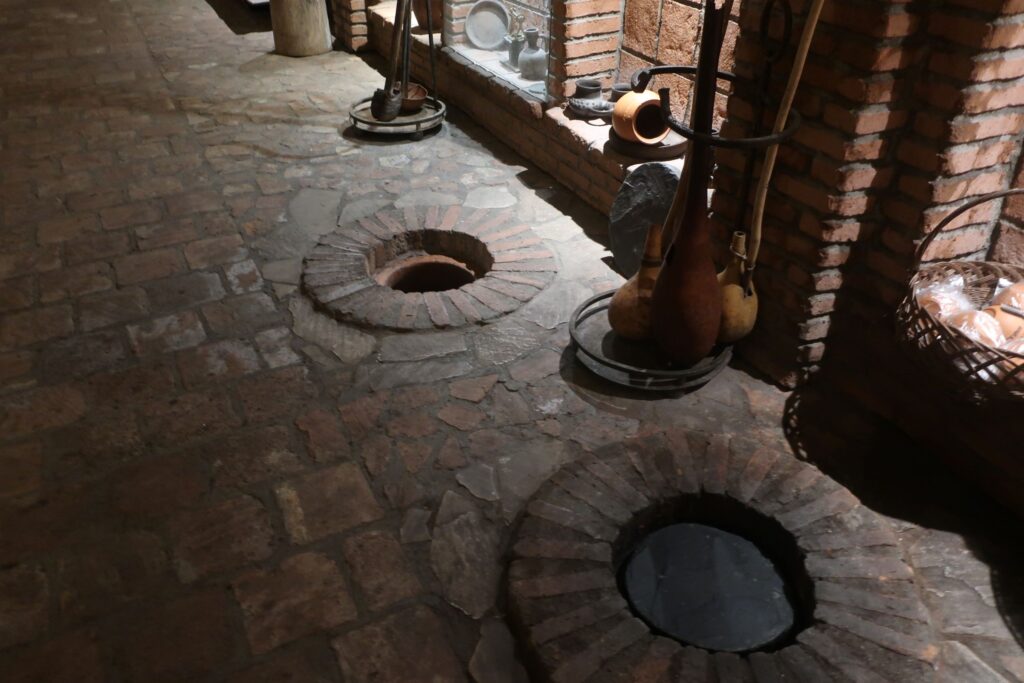 Our host is very pleasant and speaks excellent English.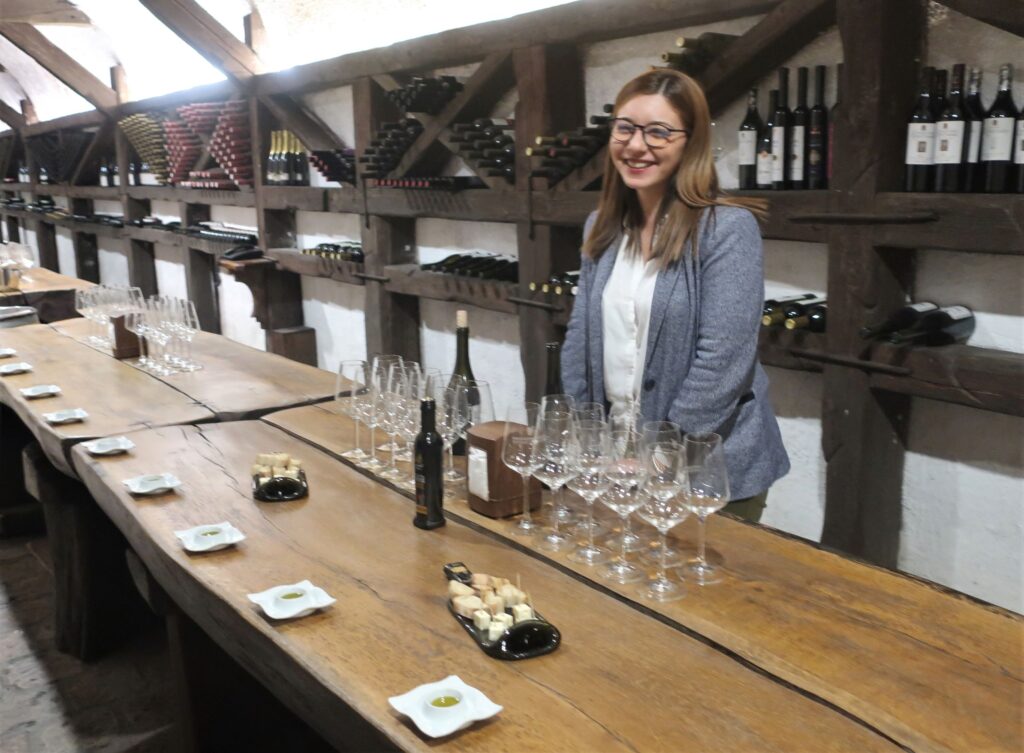 One day Maria drives and I sample the vino, the next day we alternate. In theory, Georgia has a zero-blood-alcohol-while-driving policy. Like, ZERO. So it's strange that the roads in Georgia are lined with empty booze bottles and cans of every description.
We also spend a couple of days in Signagi (or Sighnaghi).
Our Lonely Planet guide calls Signagi 'Georgia's single most attractive town'. We have to agree. It sits high up overlooking the Alazani Valley.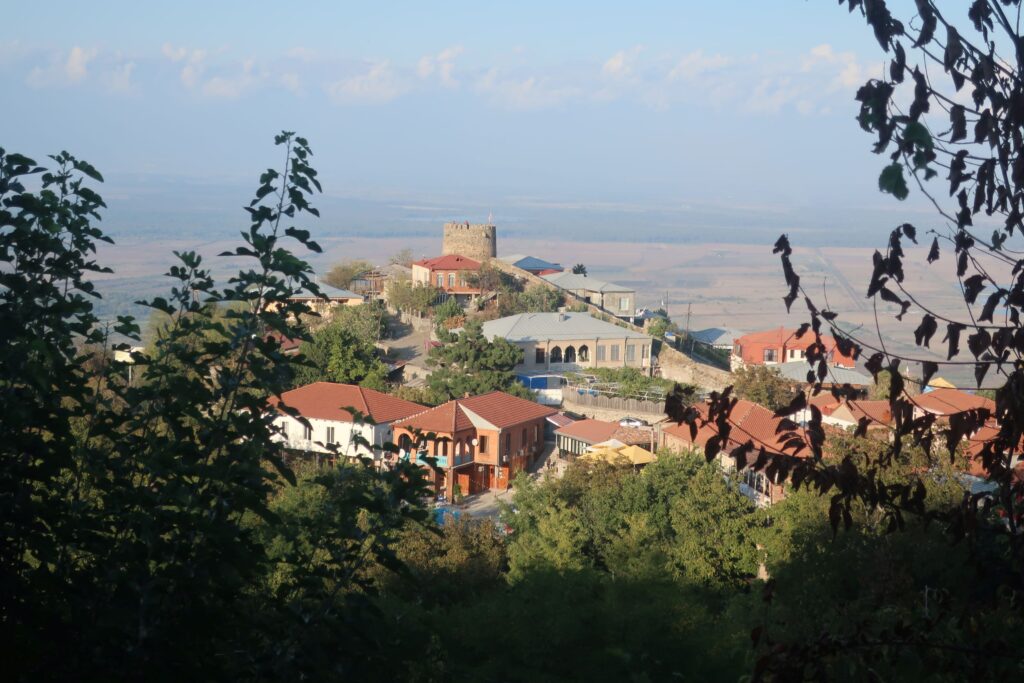 Cobblestone streets are everywhere.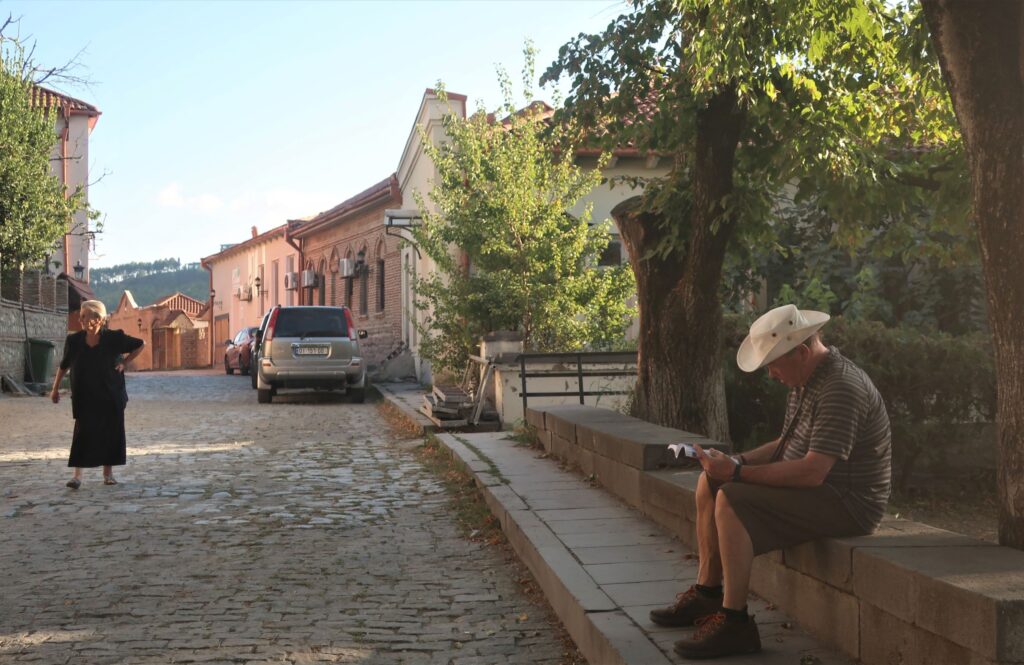 So are quaint houses.
Note the Lada in the foreground. When I was young, a good friend bought a brand-new Lada after he got his first real job. I think he paid two thousand bucks for it. That was over forty years ago. Apparently, many are still running.
The town is surrounded by walls and towers.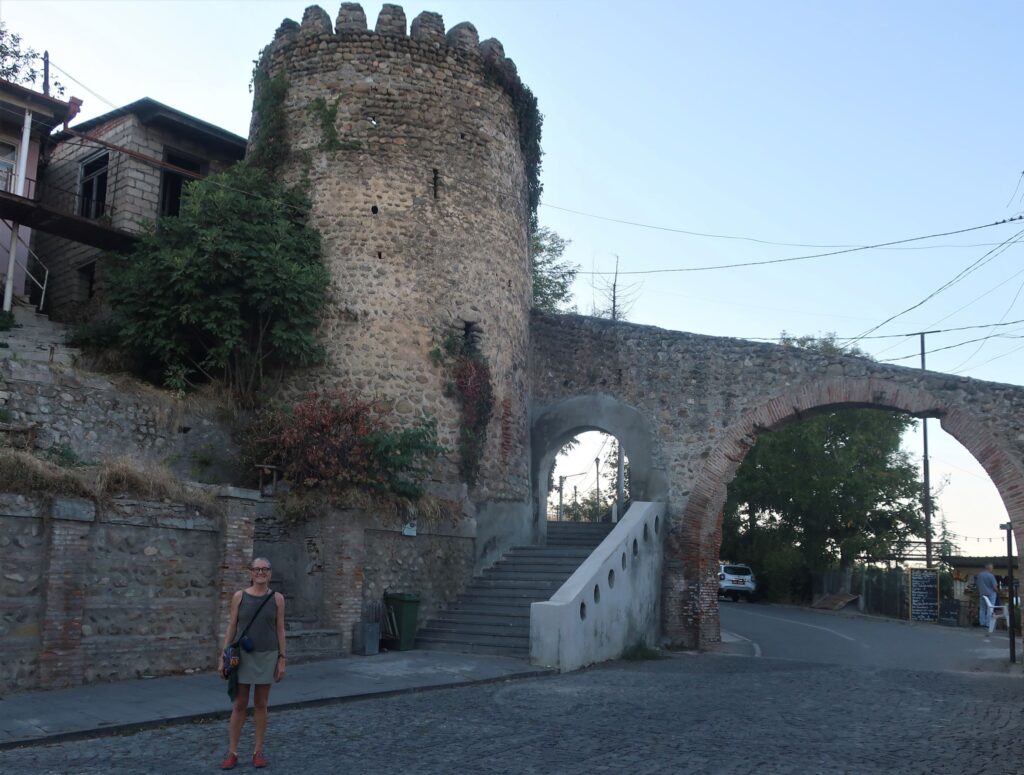 Sight or Insight of the Day
Our time in Georgia is nearly up. One more day back to Tbilisi, then it's off to Baku, Azerbaijan.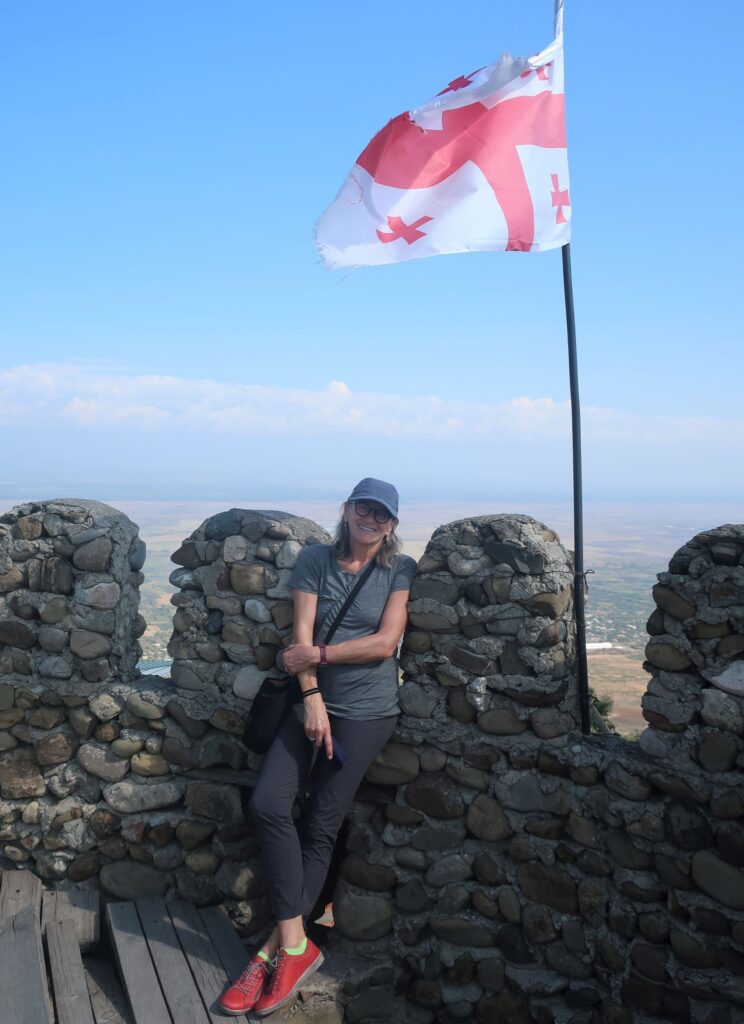 We've grown used to Georgia's foibles and idiosyncrasies. (For instance, tobacco use is still widespread: Georgians smoke like burning haystacks.) And the lack of road signs.
But we'll miss the good food and wine. And the friendly dogs.