So says Cassio in Othello.
We are really enjoying our time in Cyprus. The people, the food, the history, the weather. We've always had a bias towards small countries. We like their lack of inflated big-country bumptiousness.
One of our first stops on the road is Choirokoitia, a neolithic settlement.
Funny story: to get there, we drive to the quaint village of Agios Iakovos Persis, then walk a few kilometres along a trail to the site itself.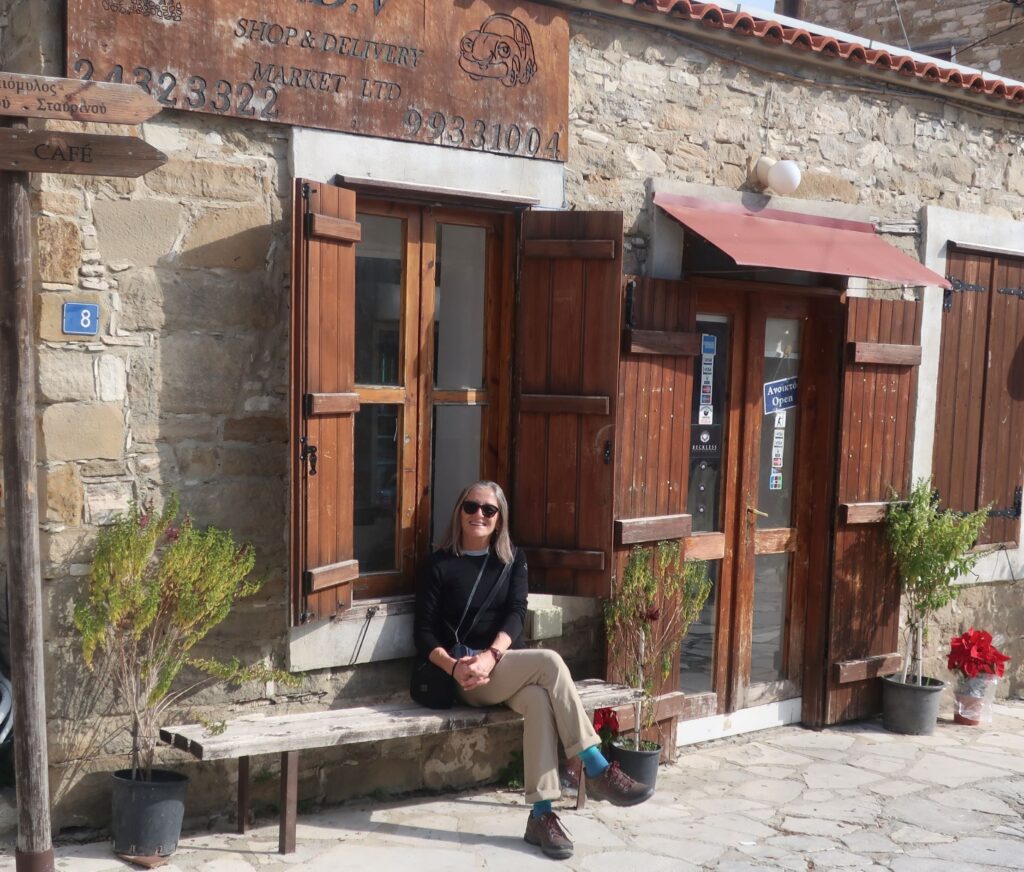 When we get there, we have to jump a fence in order to get in. We then walk down to the ticket office and sheepishly buy two tickets. We are busted by the attendants, but they admire our athleticism more than they condemn our skirting of the rules. Lucky us.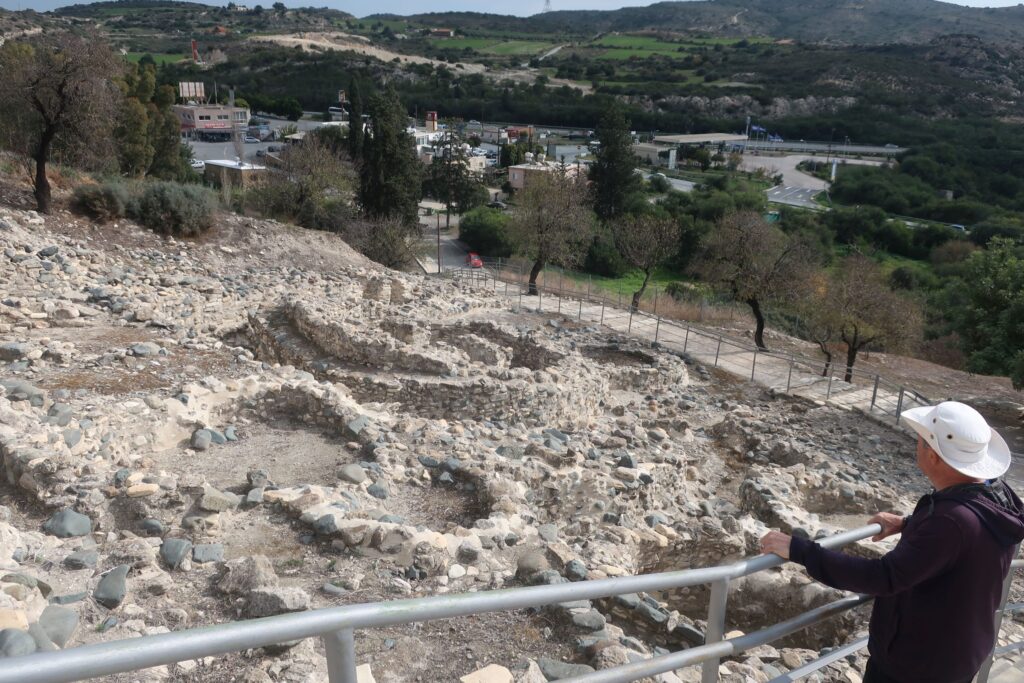 There are many of these sites in Cyprus. Early on – over 10,000 years ago – people from the Near East daring the Mediterranean in small boats bumped into Cyprus and decided to stay.
Driving further along the south coast, we visit another ancient town, Amathus.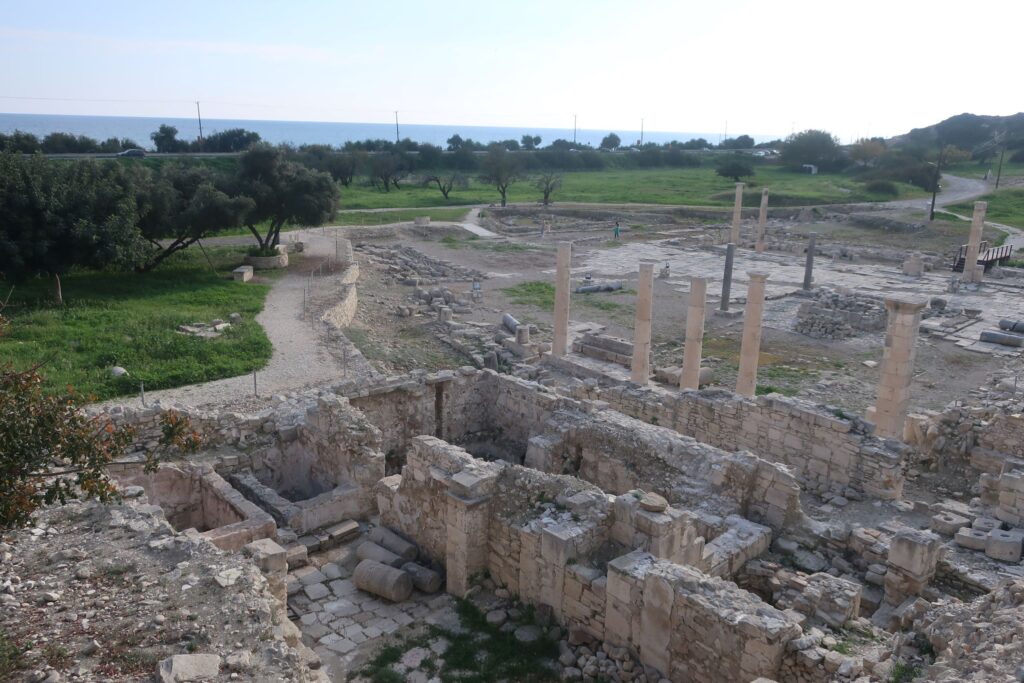 Which is like a warm-up to prepare us for our next stop, the seaside ruins of Kourion.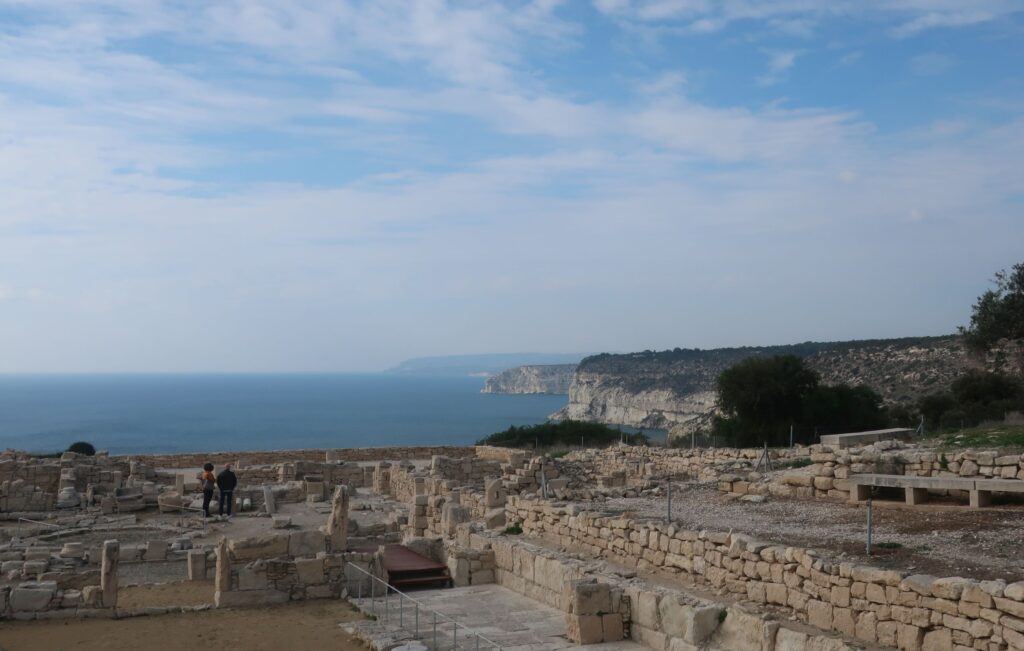 On our way to Paphos, we drive though the British Sovereign Base Area of Akrotiri. These areas exist because of local political complications (there are few political phenomenon in this part of the world that are not complicated.) The base housing looks like it belongs more in Leicestershire than in Cyprus.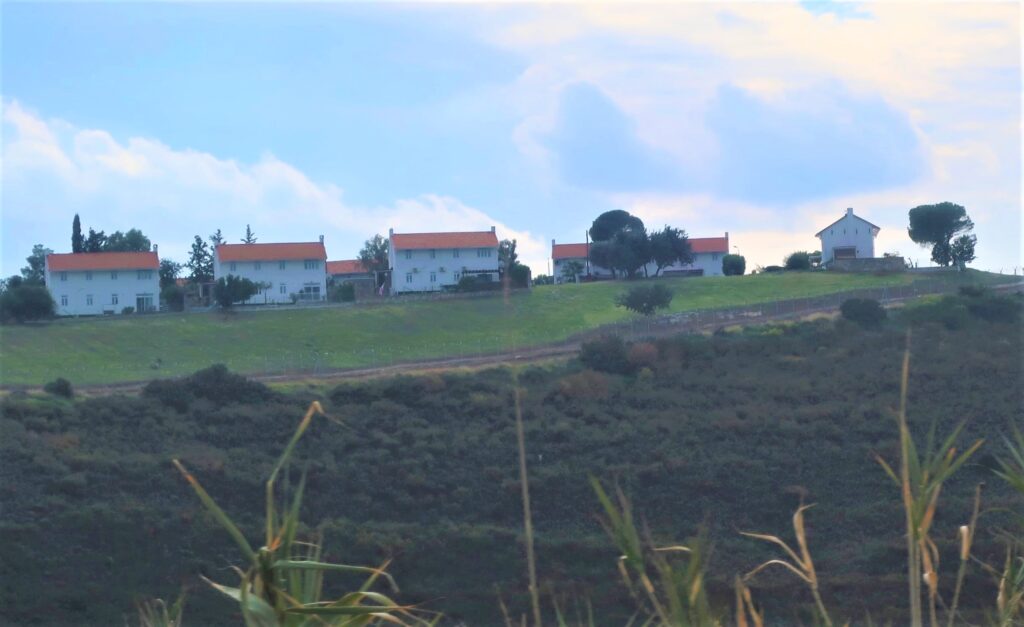 Paphos is so enjoyable, we extend our stay to five days. This is the view out of our hotel window.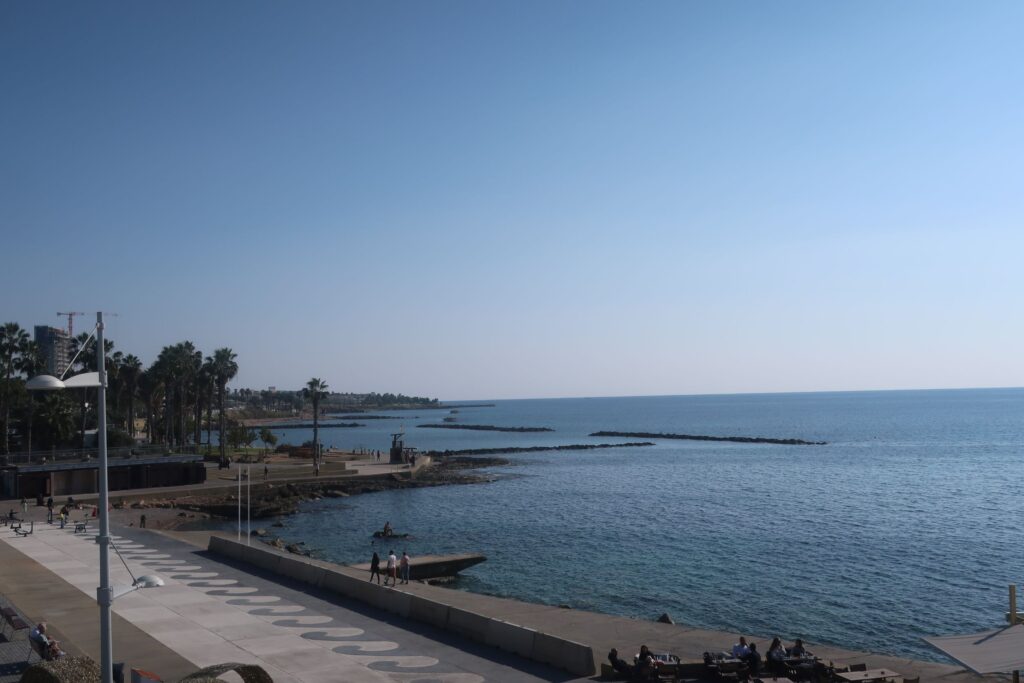 Paphos, of course, has its own extensive ruins.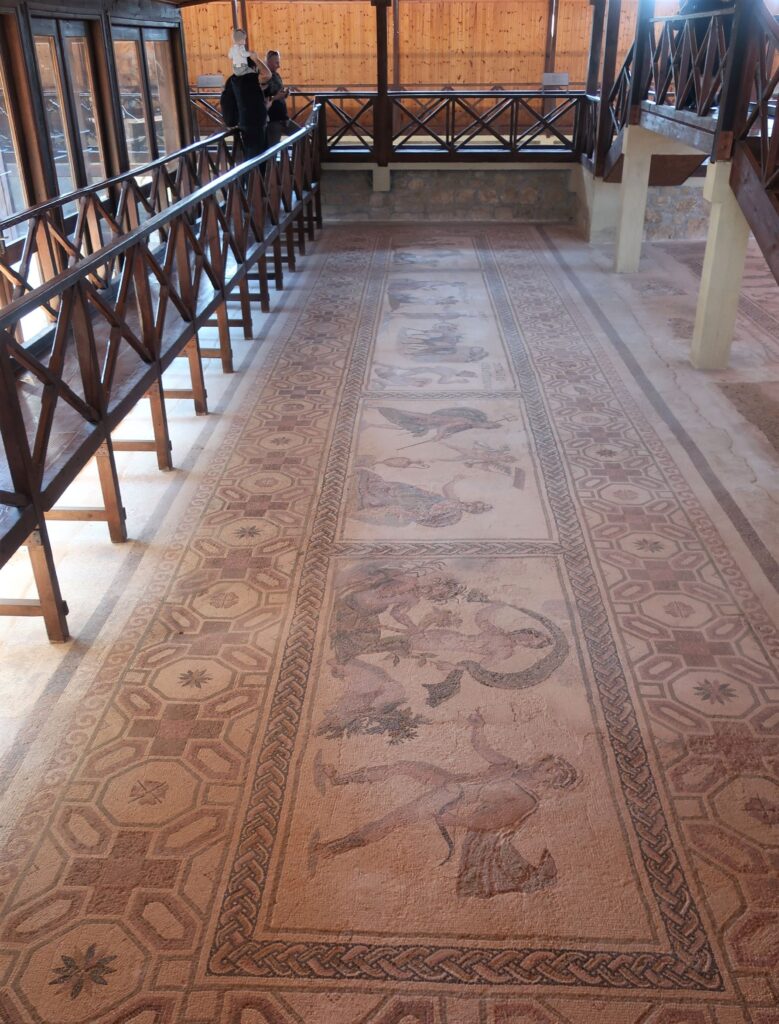 This is a mosaic of Theseus and the Minotaur. Very clever, the labyrinth-like concentric circles.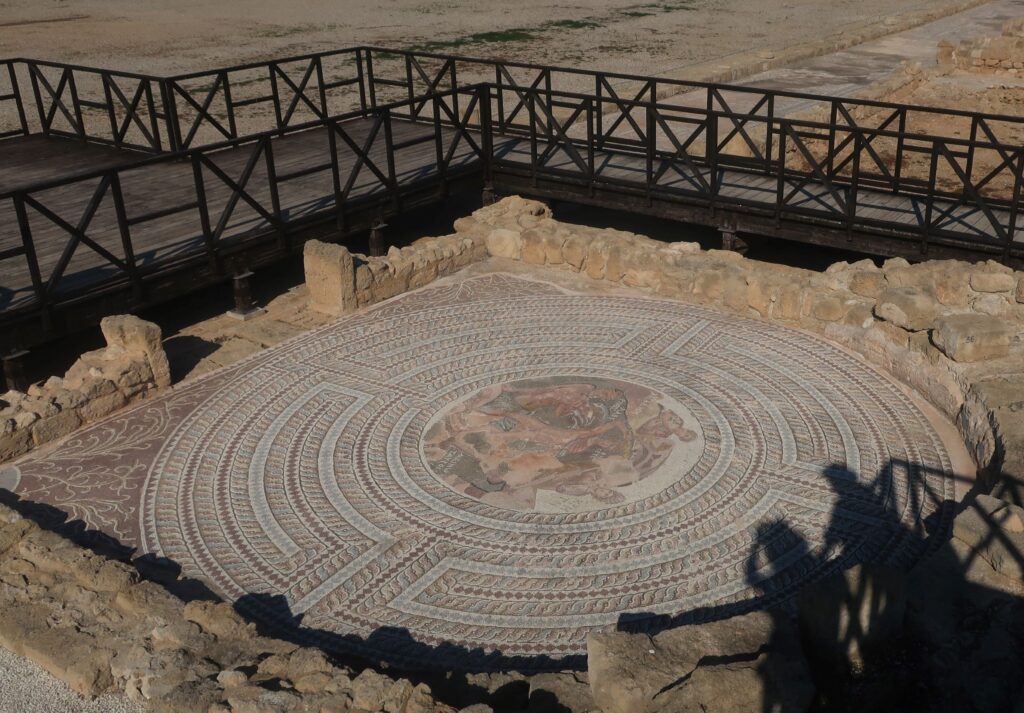 (This house belonged to the Proconsul of Cyprus – that is, the Roman governor.)
Like most places, there are many cats here. Mostly very friendly, like this one.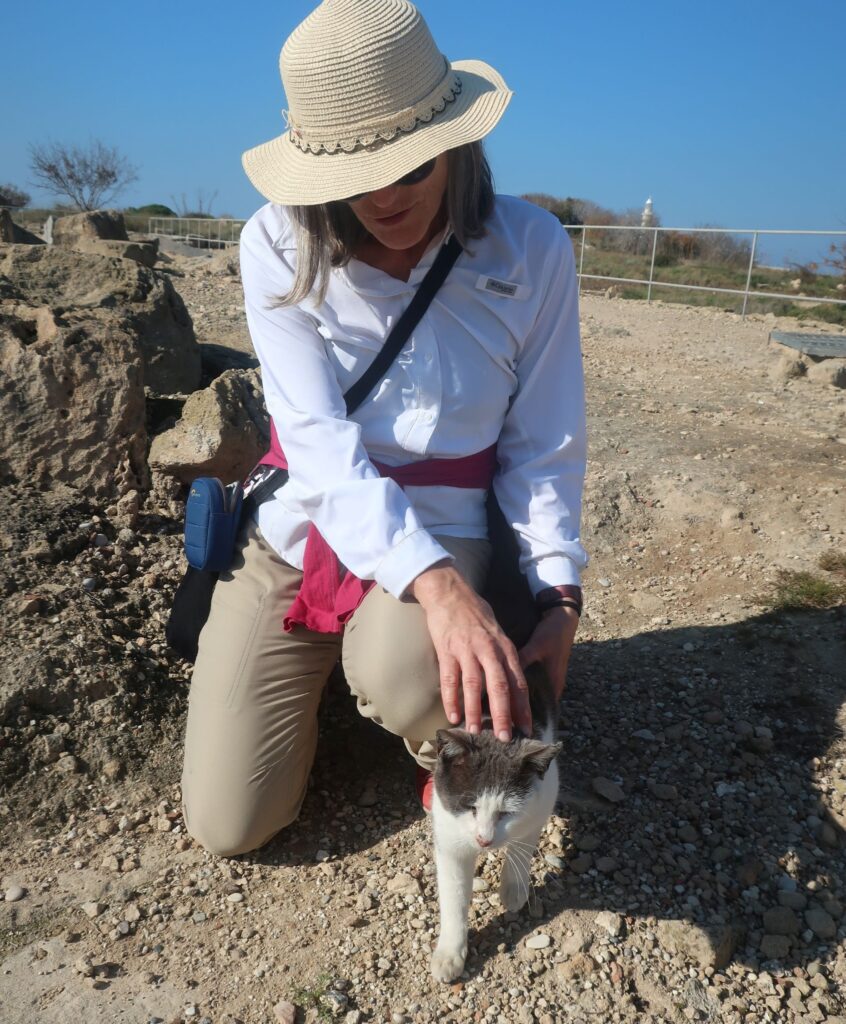 We like to imagine the thousands of people that thronged these streets two millennia ago.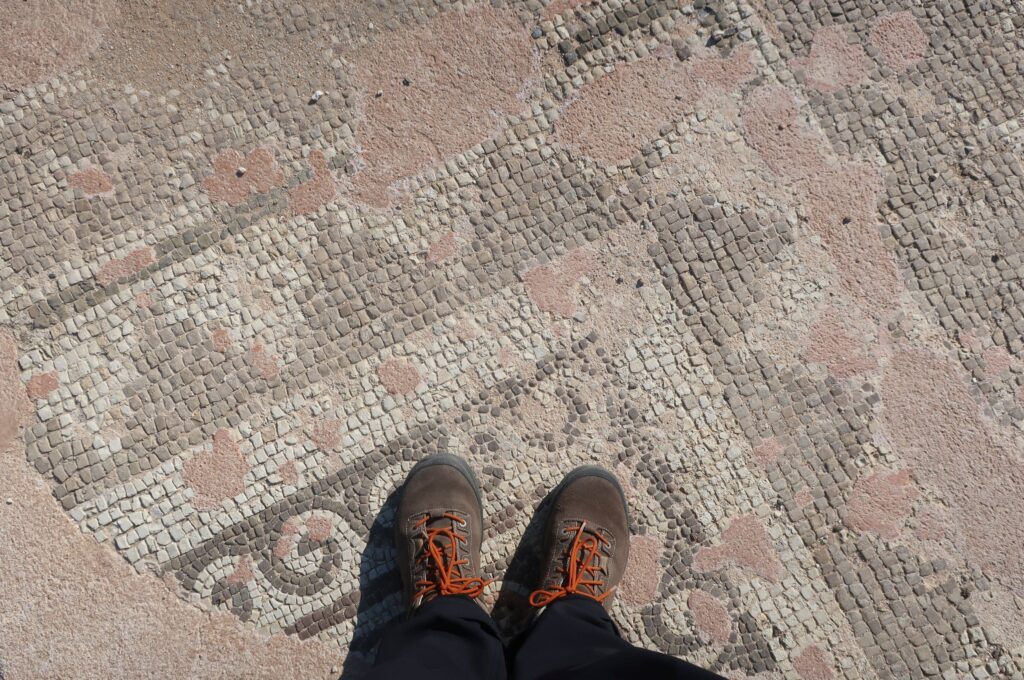 Another Paphos attraction are the so-called 'Tombs of the Kings'. (No actual kings were buried here.)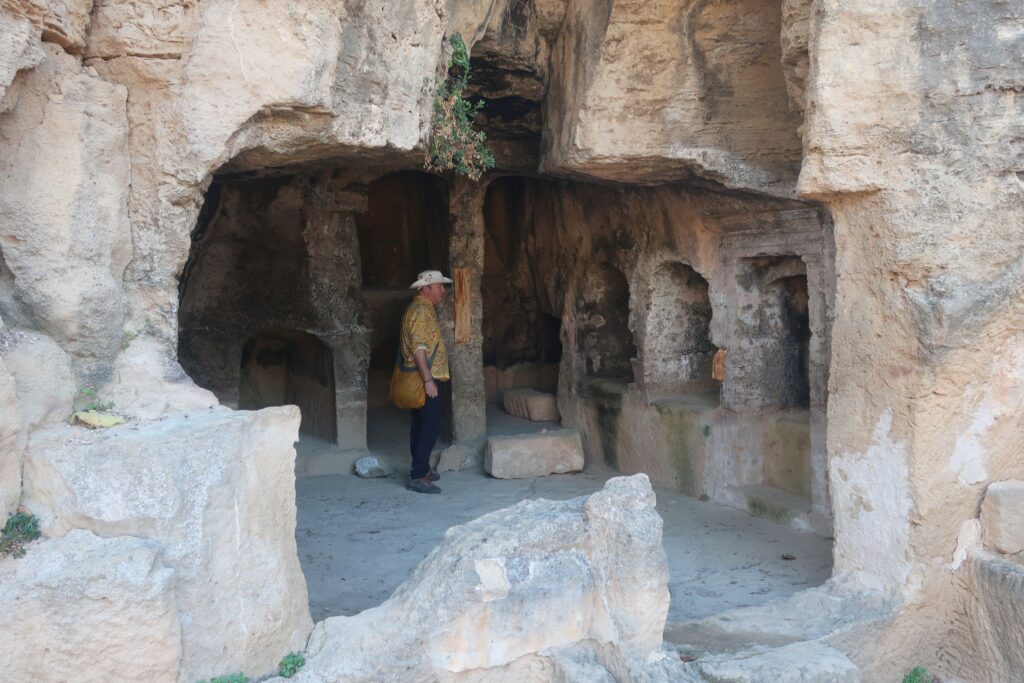 I've always liked cyclamen blossoms. They remind me of flaming comets.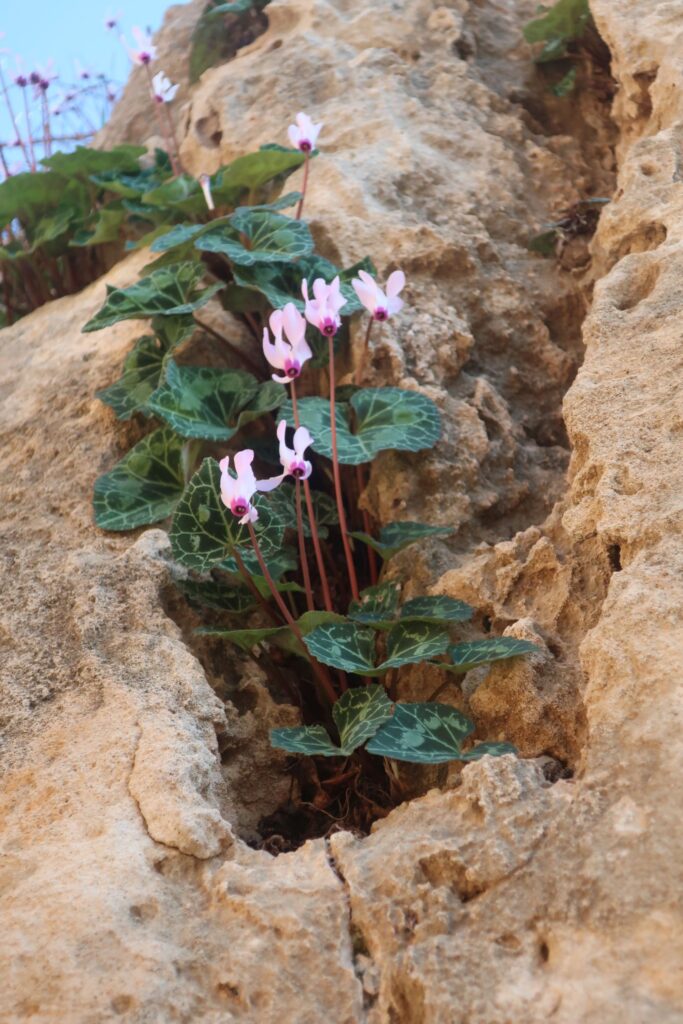 For Maria's birthday, by special request we spend the day beach-hopping.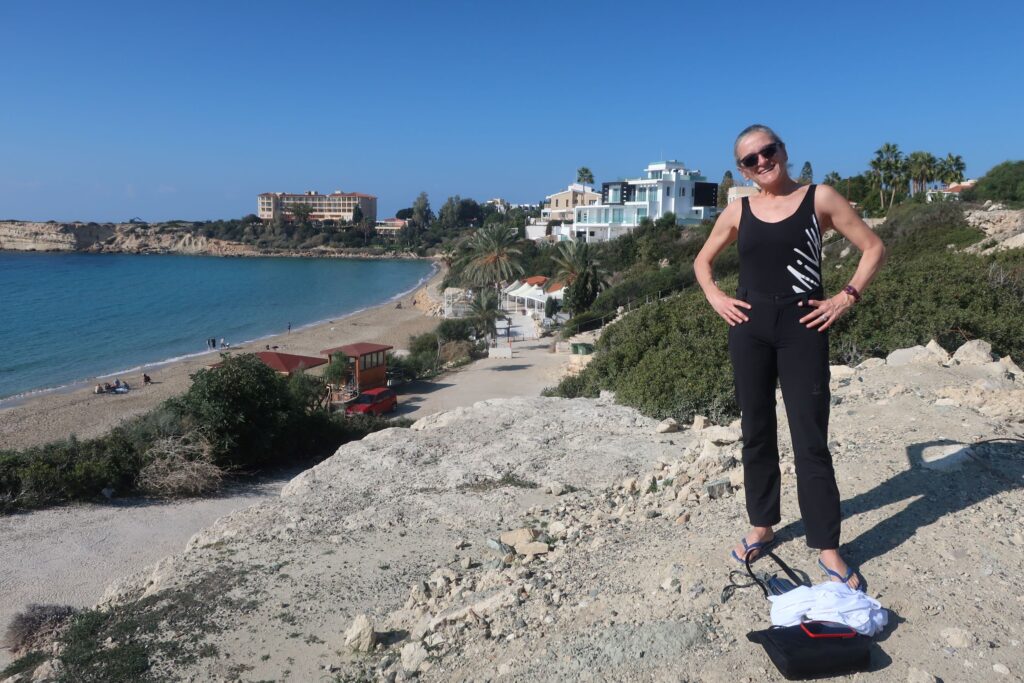 The beaches are wonderfully uncrowded at this time of year.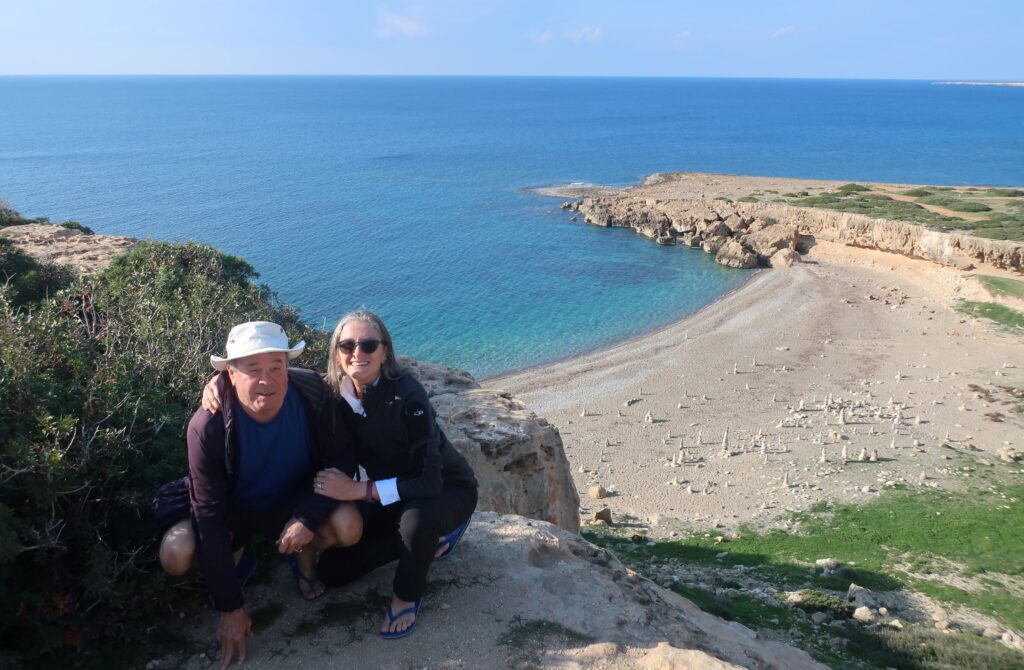 As usual, I read while Maria swims. The beach is covered with stone towers that people make. What cultic purpose they serve is unknown.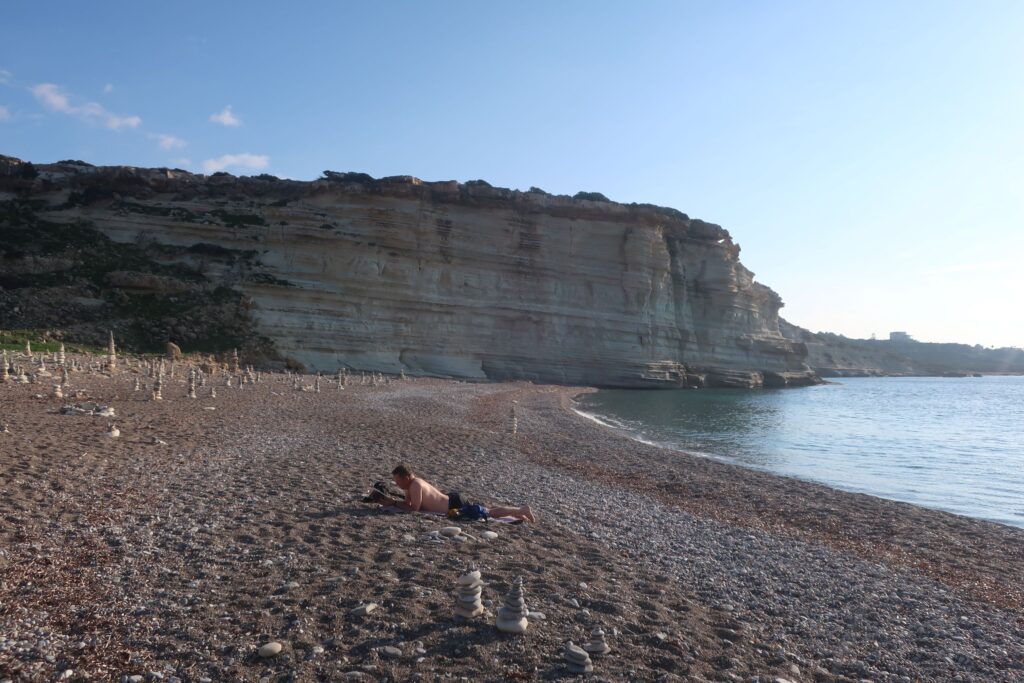 Sight or Insight of the Day
There are a lot of Russians here in Cyprus.
There were a lot in Egypt, as well. It's no surprise that a brutal dictatorship would have no bones about admitting the citizens of a fellow brutal dictatorship for some fun in the sun. Cyprus, however, is an EU member and a liberal Western democracy. It doesn't look good to be so welcoming to Russians and their blood money these days.
But Cyprus has hitched its star to the Putin regime. Unlike Finland, Estonia, Latvia, Lithuania, Poland, and the Czech Republic, who have barred Russians from the country, the place is still heaving with Ruskies.