We spend four days in Nicosia, Cyprus's delightful capital. Four mostly rainy days. But it's been so long since we've experienced rain, it's still a novelty.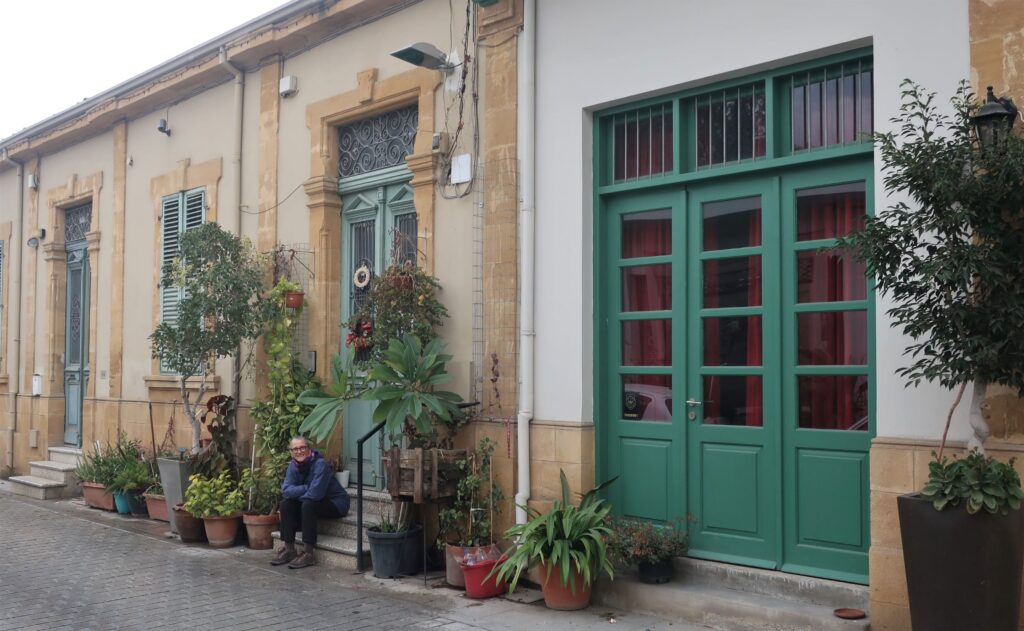 The reason this island has an inland capital is because of the never-ending Muslim raids against its established coastal towns in the 7th and 8th century. Its main feature is the star-shaped Venetian fortifications surrounding the old town.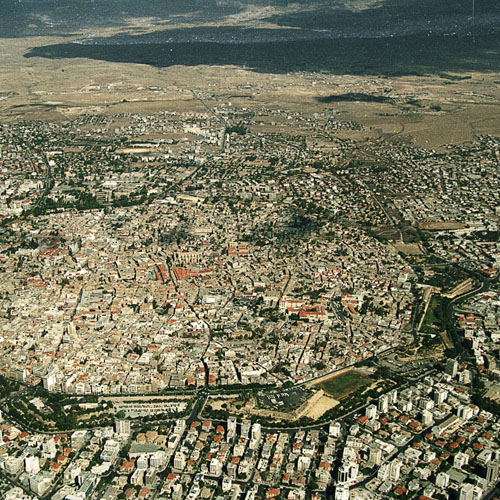 Or maybe its main feature is that it is divided, former Berlin-style, into a Greek zone and a Turkish zone by the Green Line.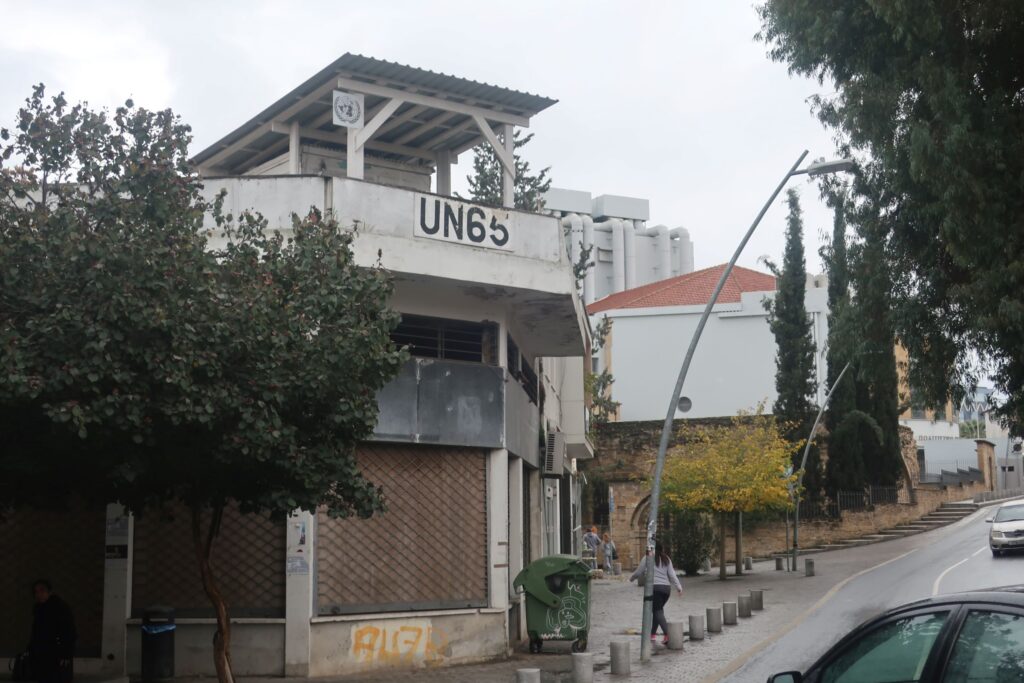 As in the former Berlin, it's no contest about who the good guys and the bad guys are. Cyprus is, well Cyprus, an EU member and modern democratic state. The self-proclaimed Turkish Republic of North Cyprus only exists because of a Turkish military invasion in 1974.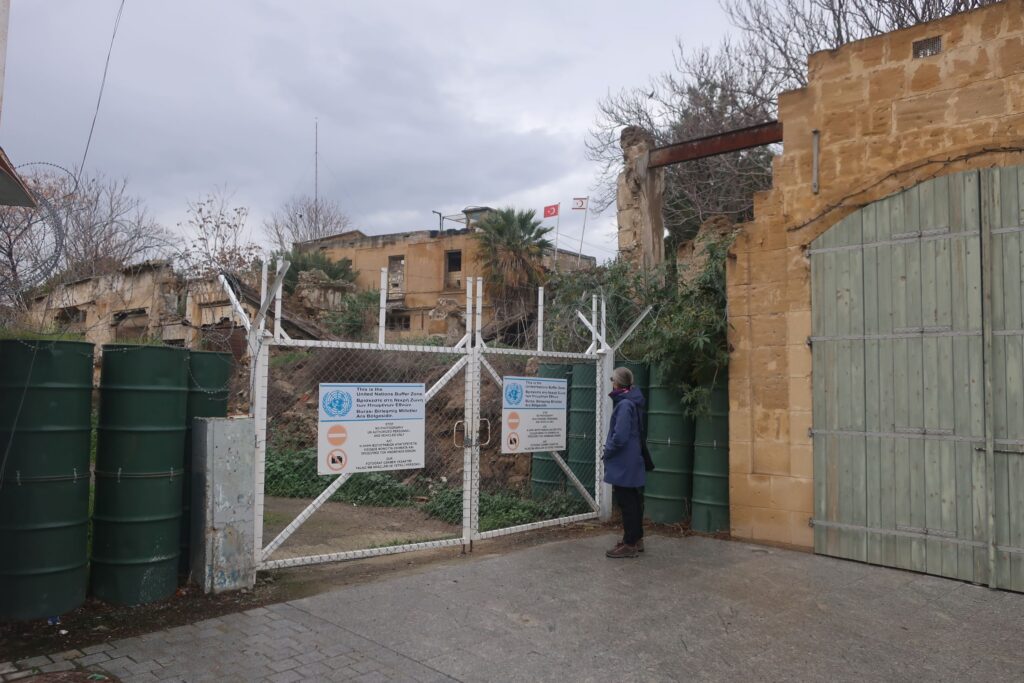 These days, it's easy to go back and forth as a visitor. People are not machine-gunned while trying to cross the border, as people were who insisted on fleeing the East German communist utopia.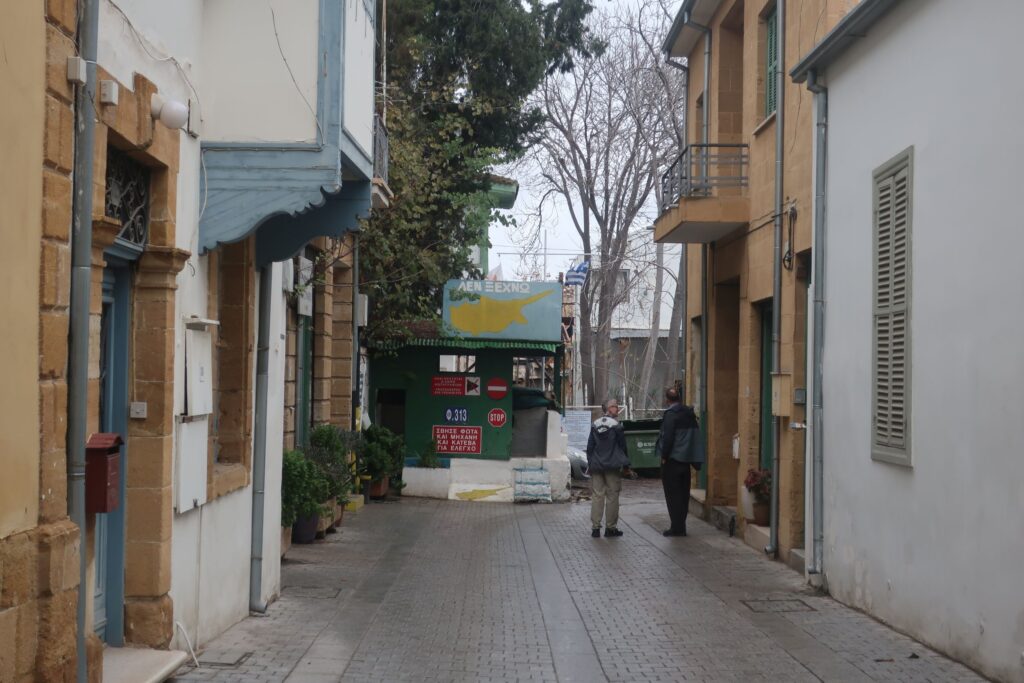 But the buffer zone is now made up of decaying and abandoned buildings. When you cross from the lively and colourful Greek side into the Turkish side, things are dark, gloomy, and uninviting, for the most part.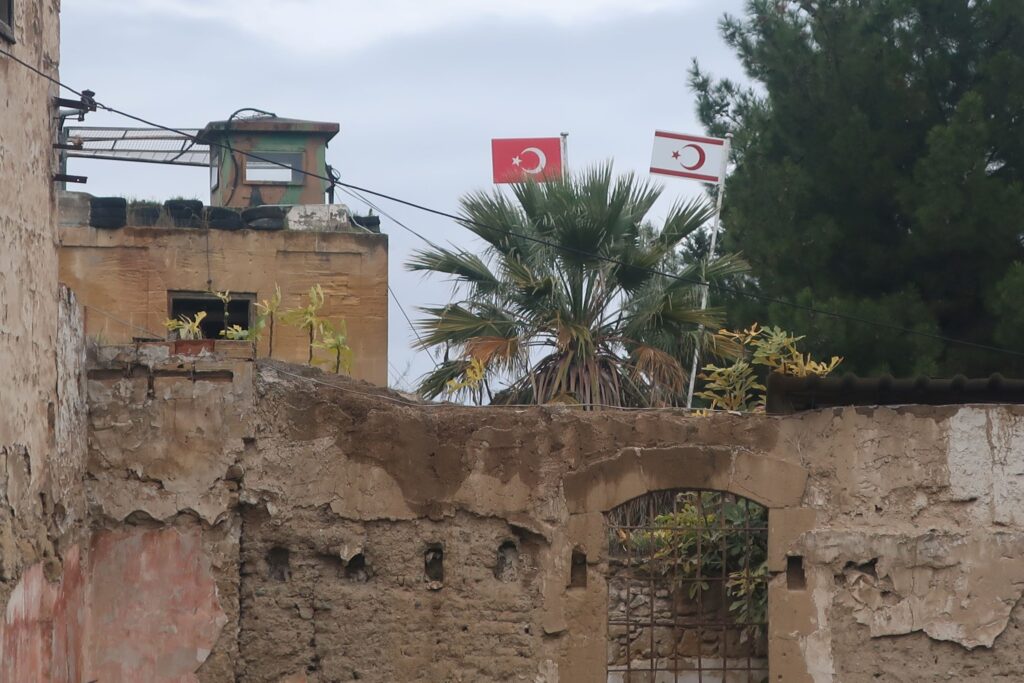 (We are happy to report that there's more to the North than this.)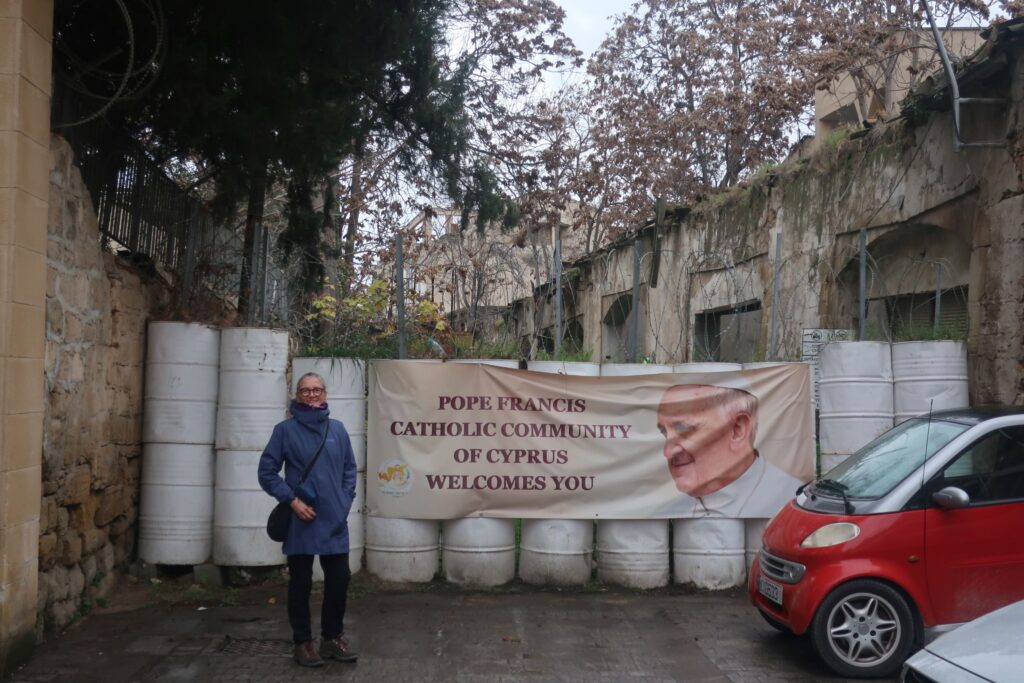 Our accommodation is in the heart of the Old Town. We have few photos of the city because it rains a lot.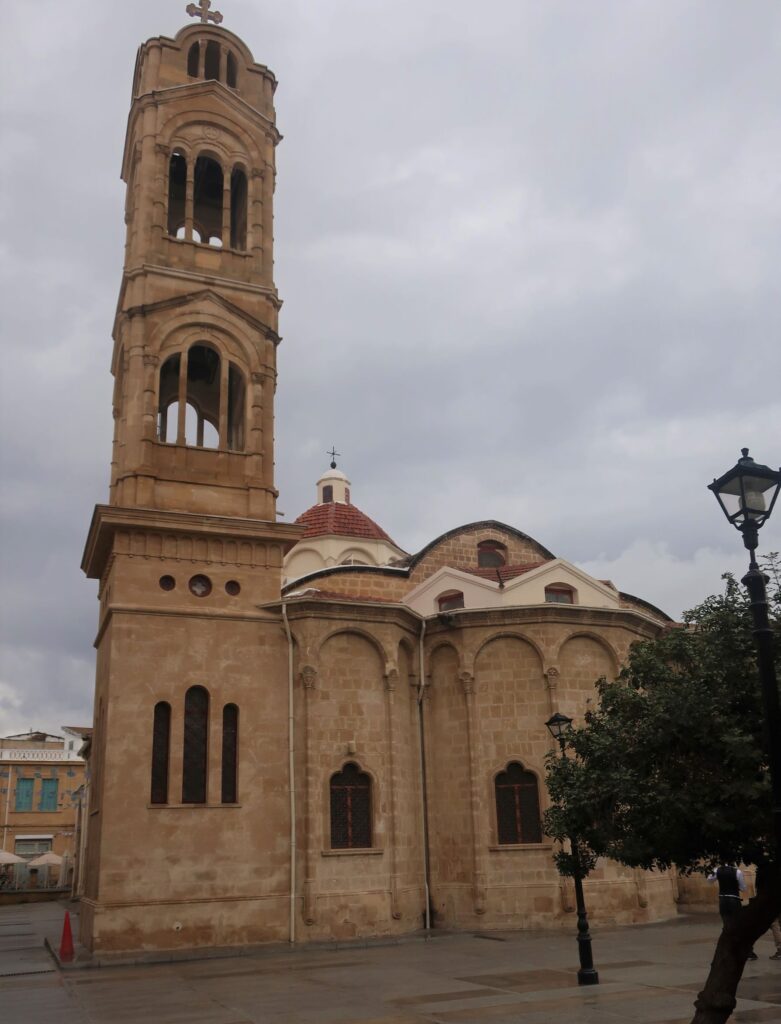 Like most places in Cyprus, as soon as you put a shovel in the ground, you hit some ruins.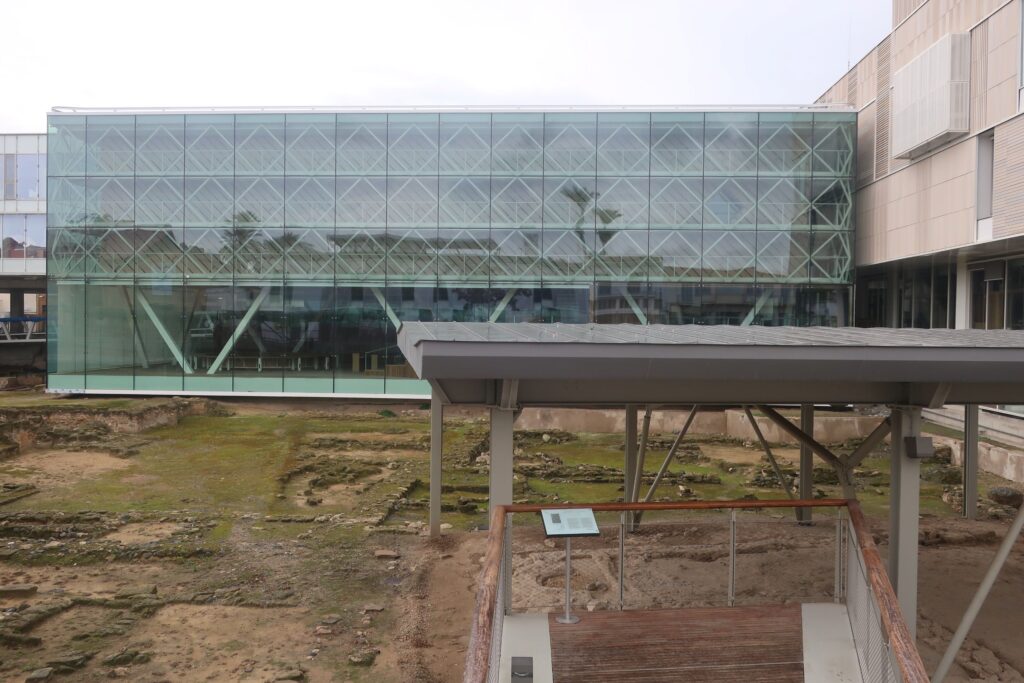 In a café where we stop for coffee, we find our table is already occupied.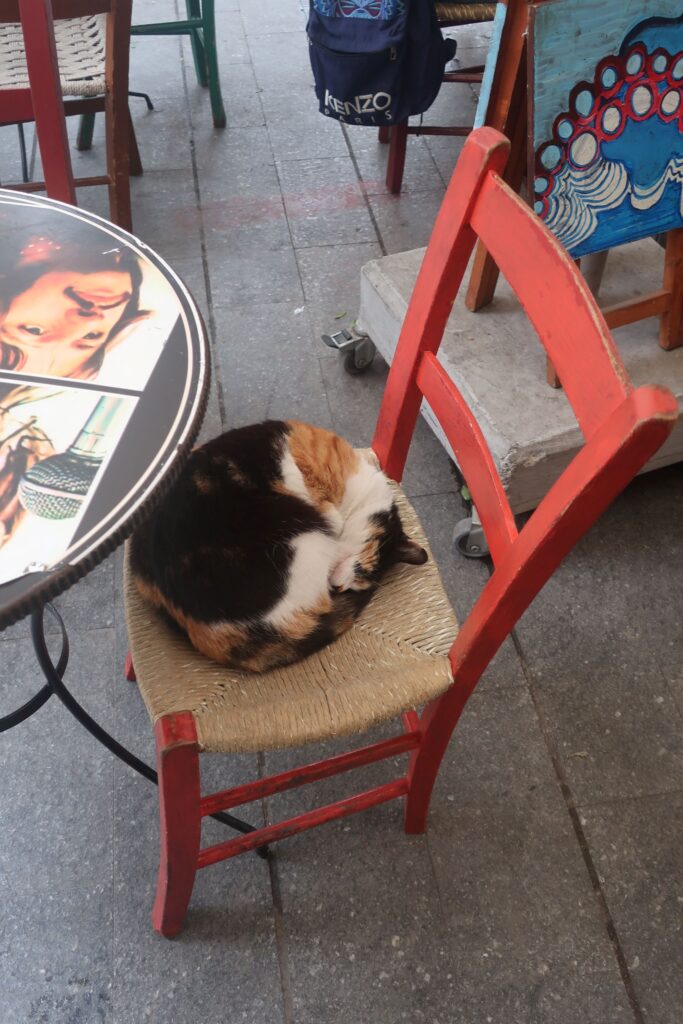 He soon finds a better parking spot.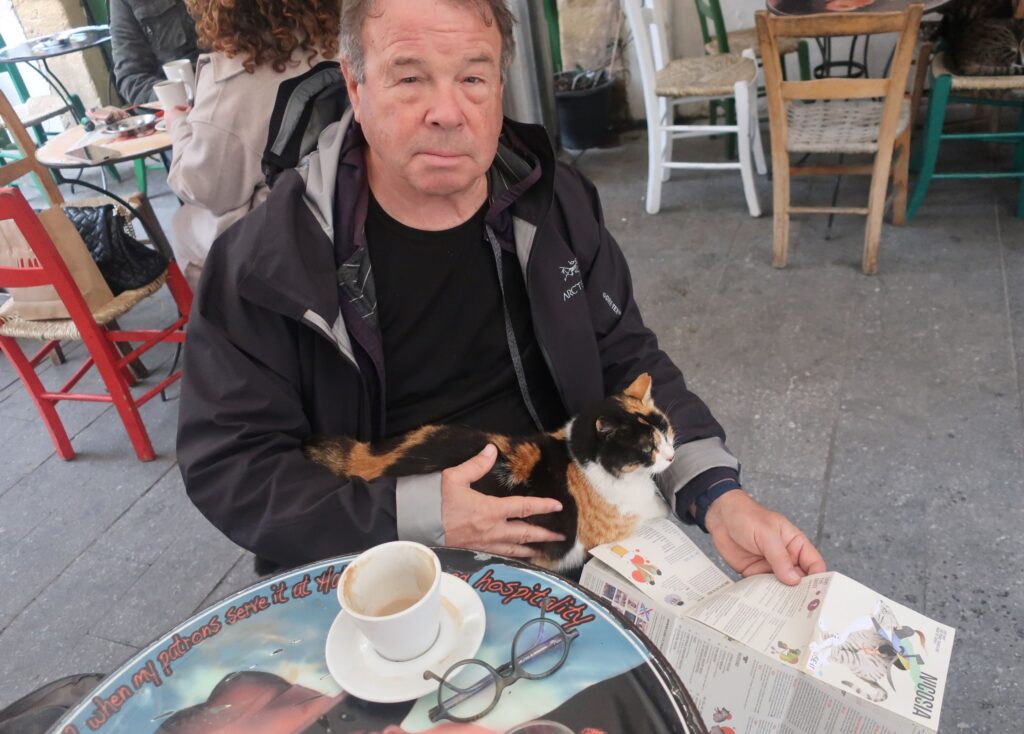 We visit some superb museums. The Cyprus Museum is probably the country's best. Among the more memorable exhibits are these terra cotta figures from Agia Irini, This is only half of them. The other half are in a museum in Sweden.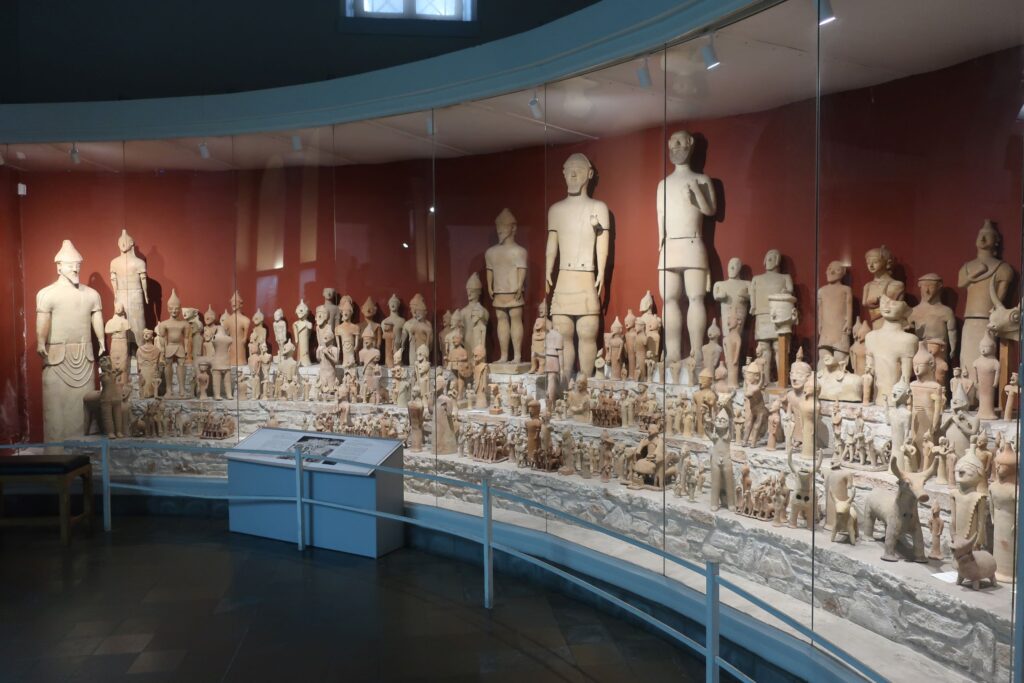 In fact, most of the museums we've seen here have been superb, even the smaller ones.
Other notable museums we drop in on to get out of the rain:
And a few others. Eventually, the sun makes an appearance and we spend an afternoon in North Nicosia.
Sight or Insight of the Day
While visiting the excellent CVAR, we recognize the subject of a painting done in the early twentieth century.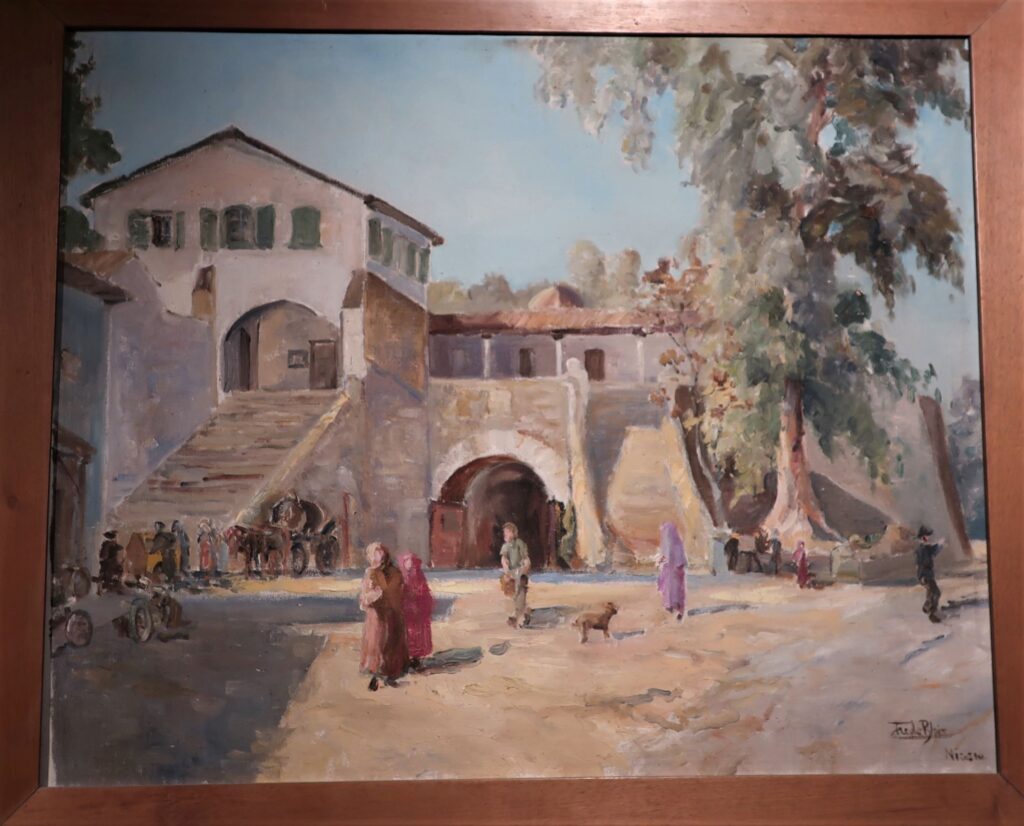 We saw the Paphos Gate in the town walls earlier the same day. This is what it looks like these days.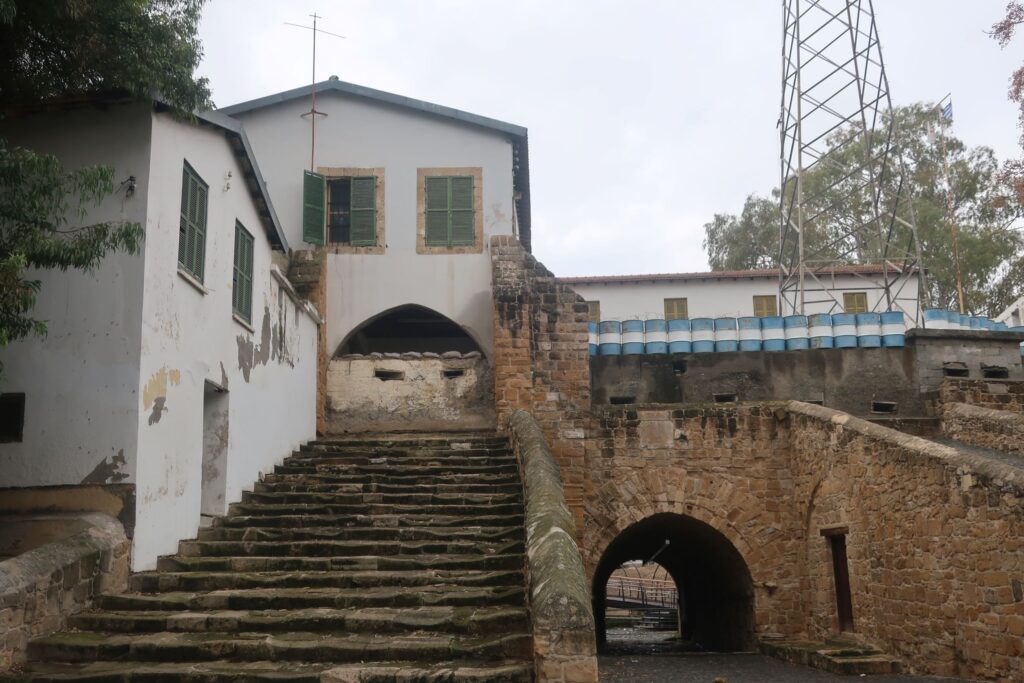 It's hard to see, but the middle horizontal strip is now a concrete bunker (complete with gun slits), because it faces the Turkish side across the street.