Where has the time gone? After coming back from Cyprus in February, it was good to be home. But it's already time to be dusting off the travelling shoes.
Among our activities: visiting the farm of our friends Eric and Katti near Ottawa and hoisting a few baby goats.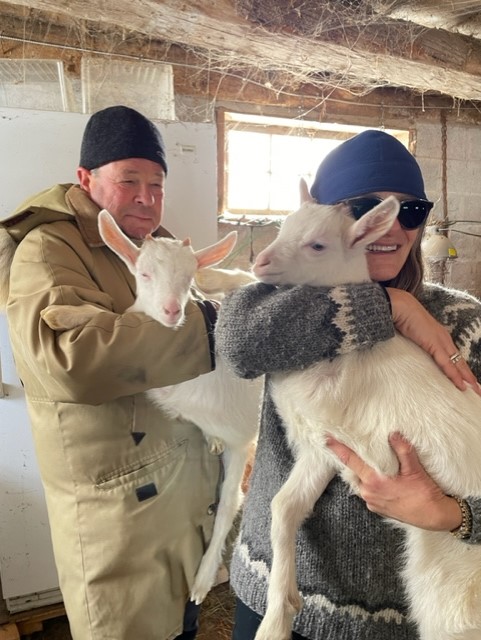 In April, we go to Brazil for a couple of weeks. Strictly a family visit. We eat a lot of meat.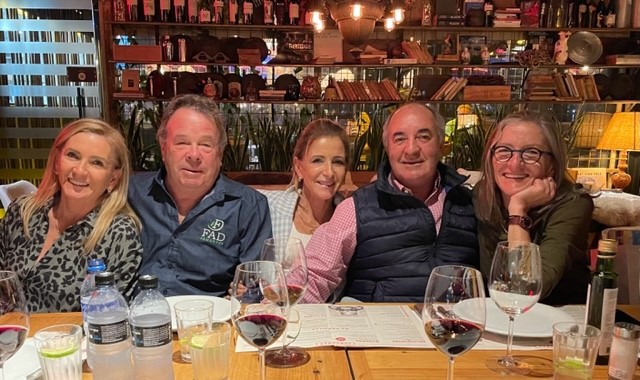 Our nephew has a cabanha, that is, a stable where he trains horses for gaucho-style competitions. Sort of like a rodeo.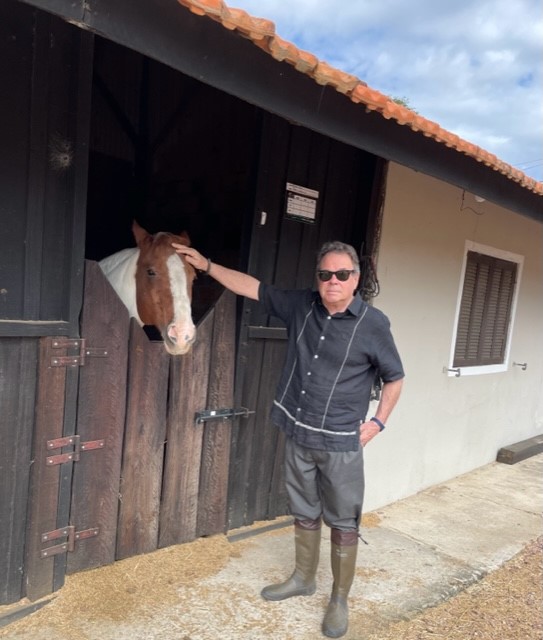 Back in Canada, most of our time is spent at the cottage.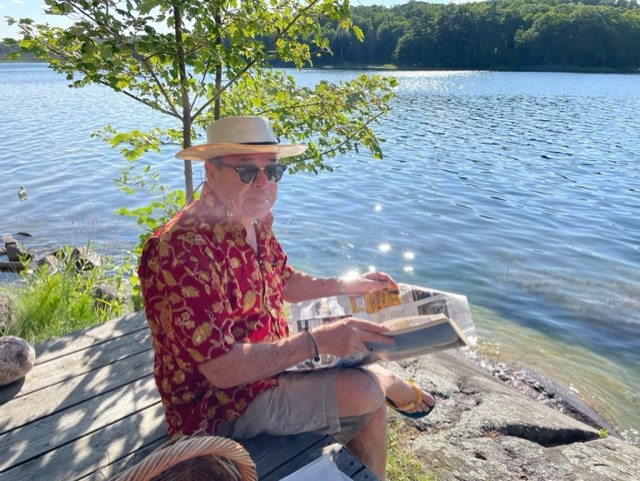 Maria played lots of pickleball in several locations, including the courts of our condo.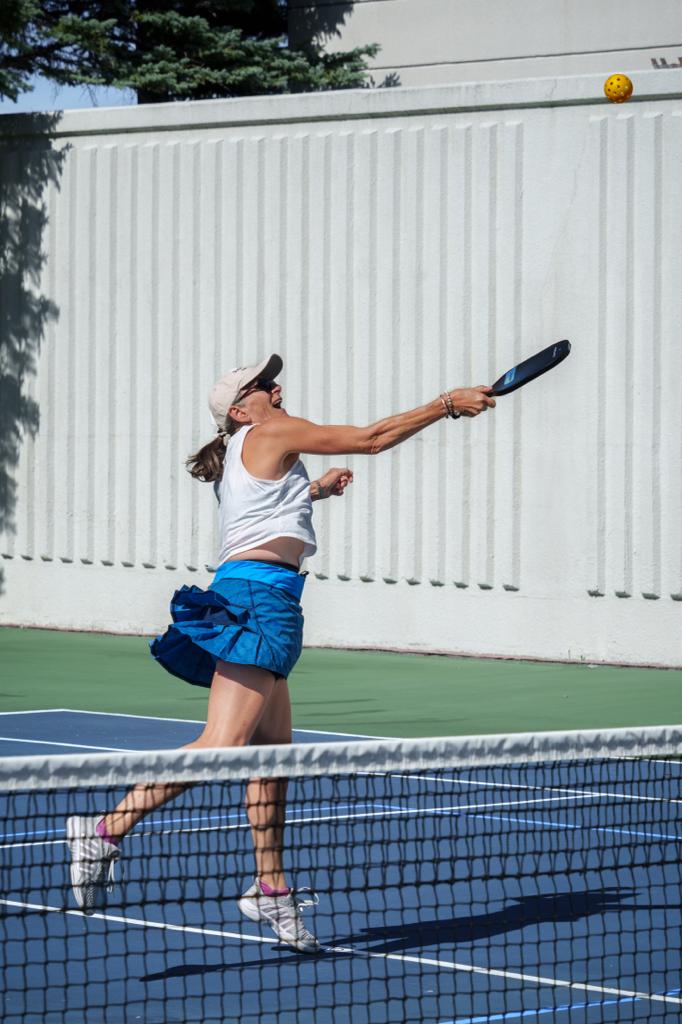 Traditional bicycle trip to Prince Edward County with our friends Pete, Judith, John, and Diane. (John and Diane missing from photo.) This takes place around my birthday in September.
It's a good excuse to visit wineries and enjoy some fine food.
Sight or Insight of the Day
And they're off! We depart in the middle of the night for a flight from Ottawa to Newark. From which we take a taxi to JFK. After a 14-hour flight, we arrive in Nairobi.
Our first stop is the Nairobi Giraffe Centre.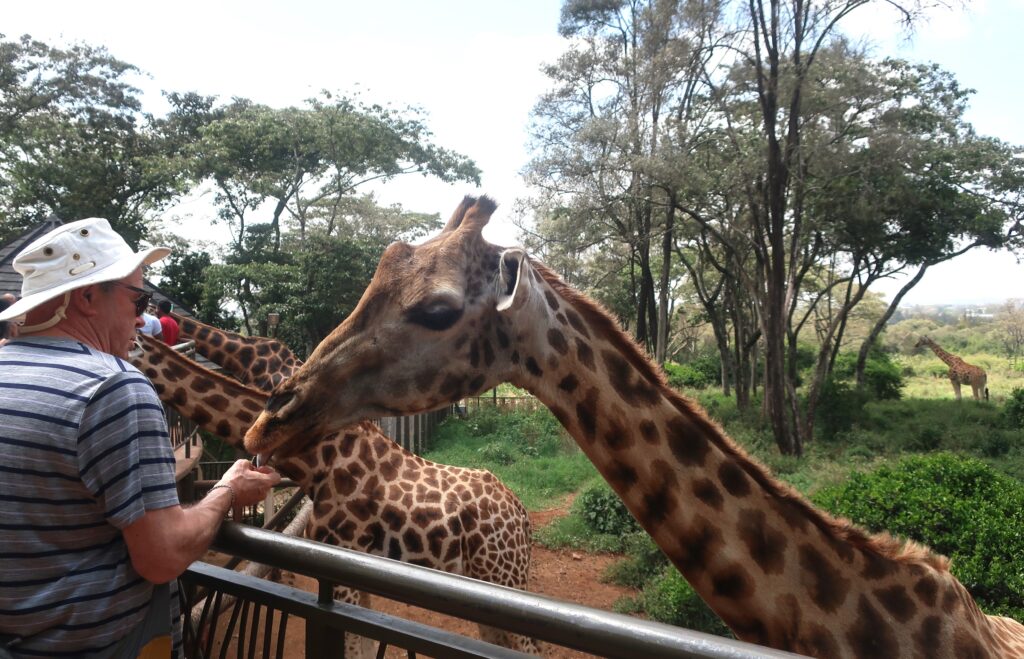 These people work ro conserve the nearly-extinct Rothschild's giraffe.
You can hand-feed them with the provided giraffe chow. Which looks a lot like rabbit food.
Everyone gets into the act.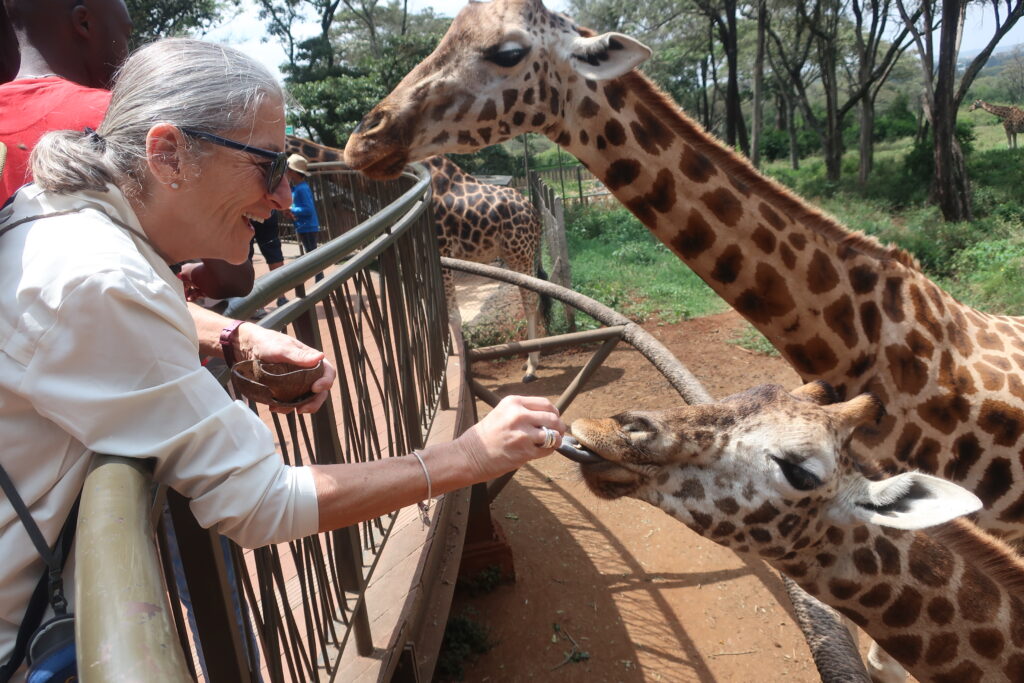 Gratuitous giraffe joke: Some giraffes can grow up to 18 feet.
But most only have 4.