Reader, it did eventually stop raining.
We arrange transport to the east side of the island and spend three nights in Matemwe. Shortly after our arrival, the sun finally comes out.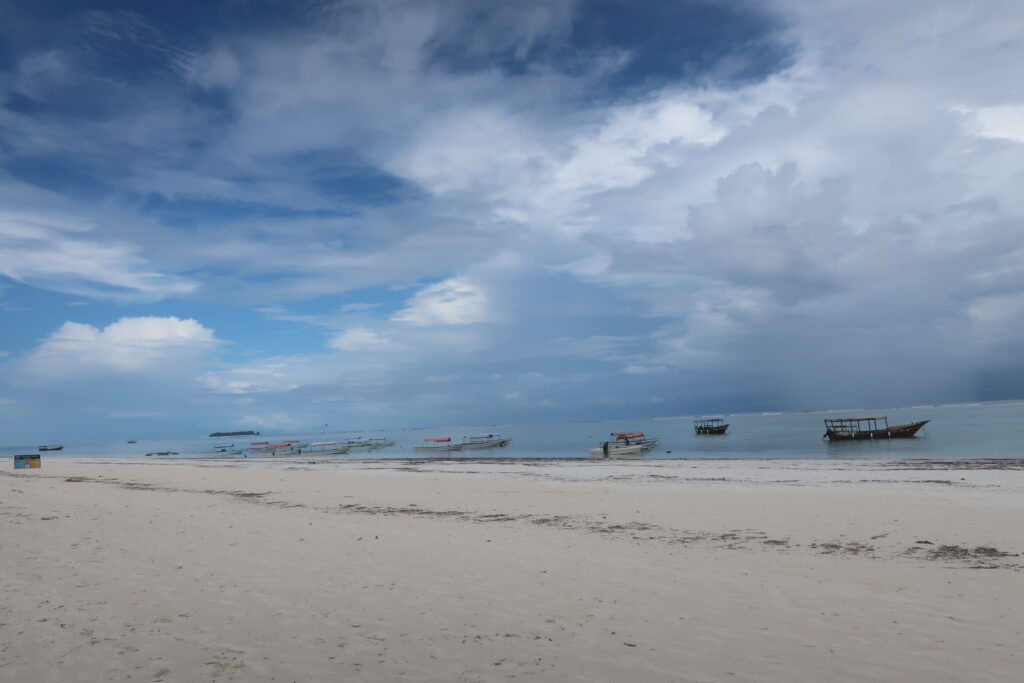 We stay at the Seles Hotel. (Well, actually, at a nearby private annex.)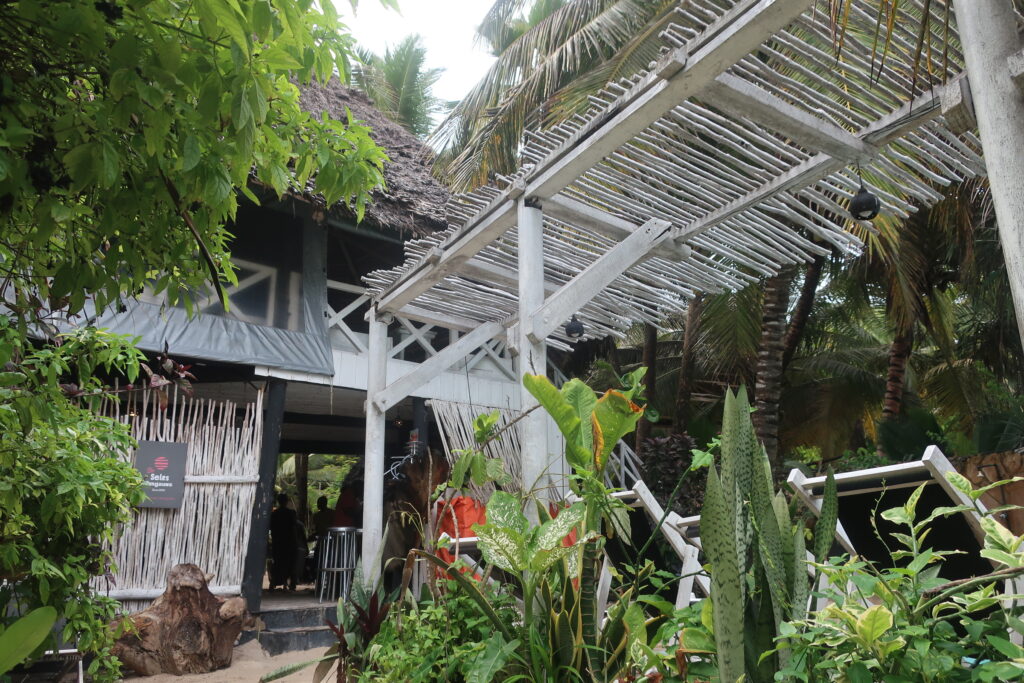 After days of torrential downpours, it's a pleasure to sit in the sun.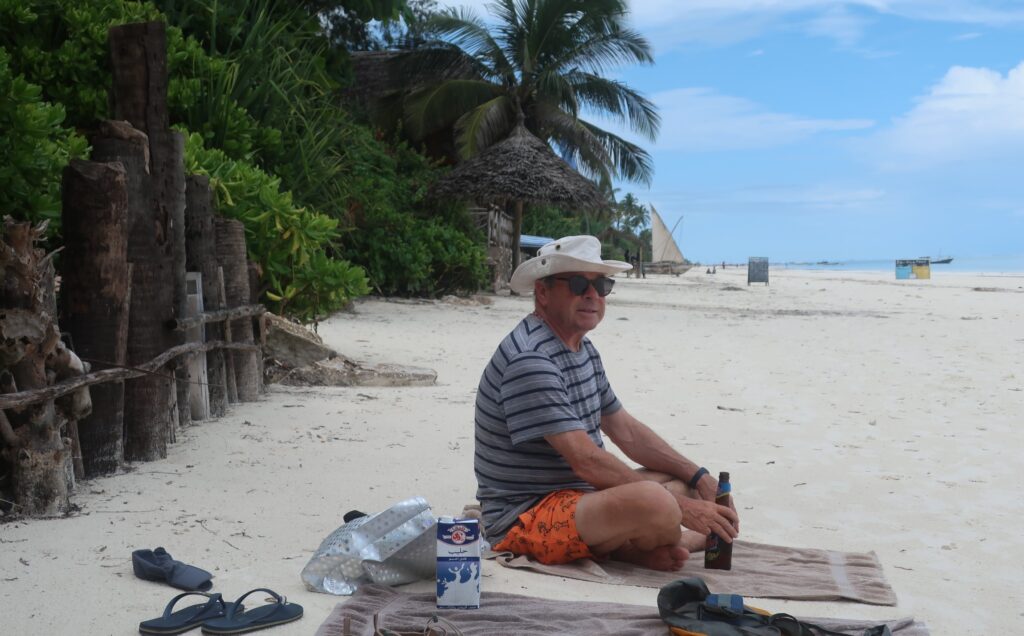 It's very relaxing. Relatively little harassment from people selling stuff on the beach.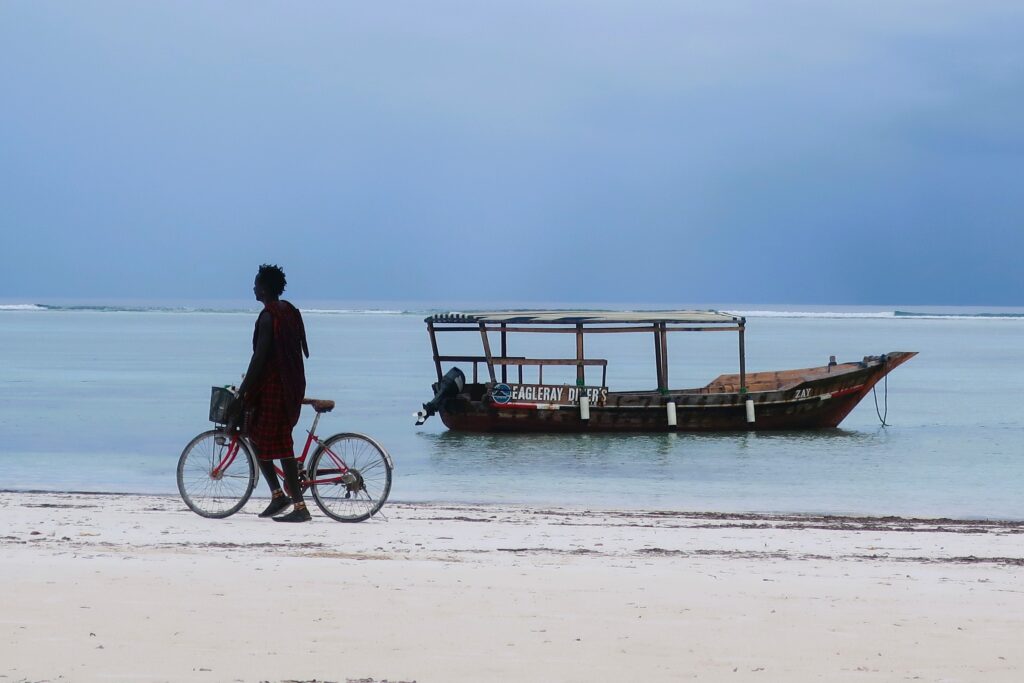 We go on a snorkeling/scuba excursion to the Mnemba Atoll, just offshore from Mnemba Island.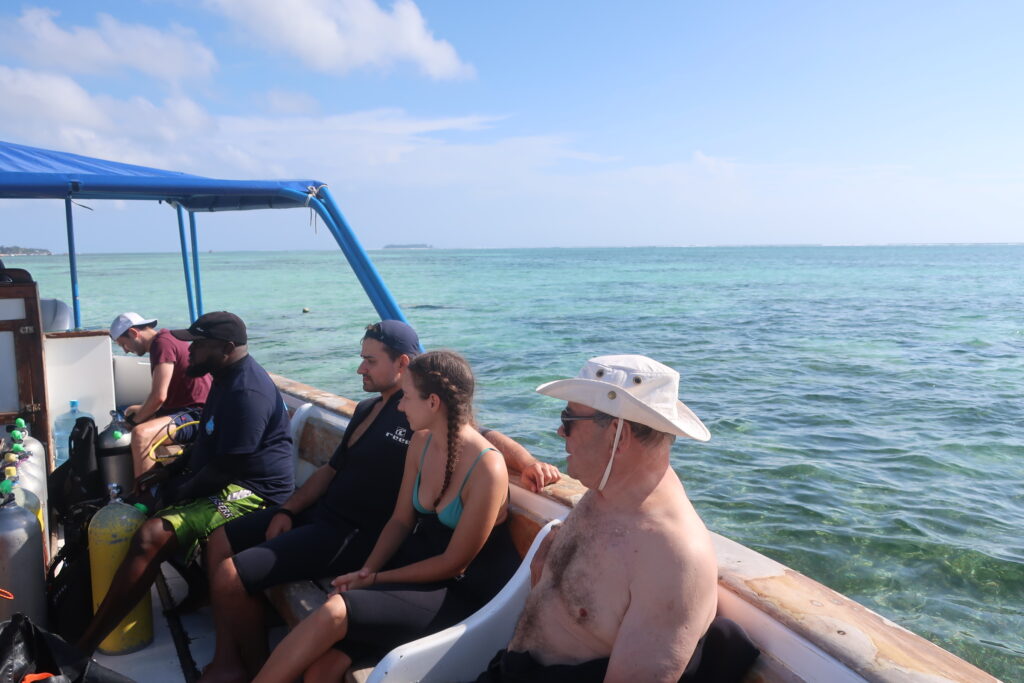 This is what he coast looks like from the small boat that takes us to the atoll.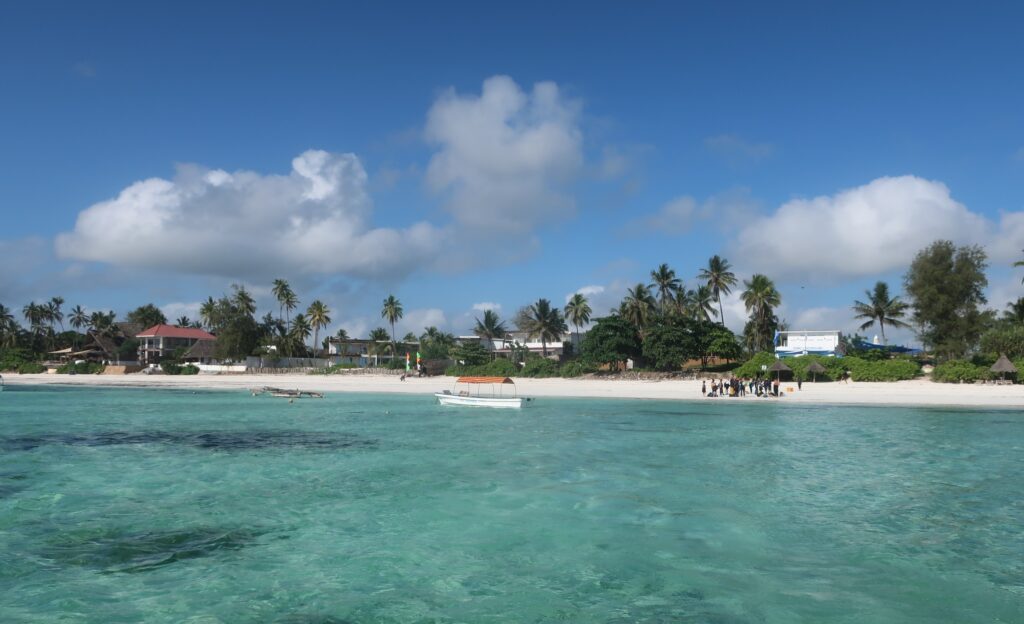 We see lots of fish, including a mantis shrimp.
Maria can't resist going for a swim in between snorkeling sites.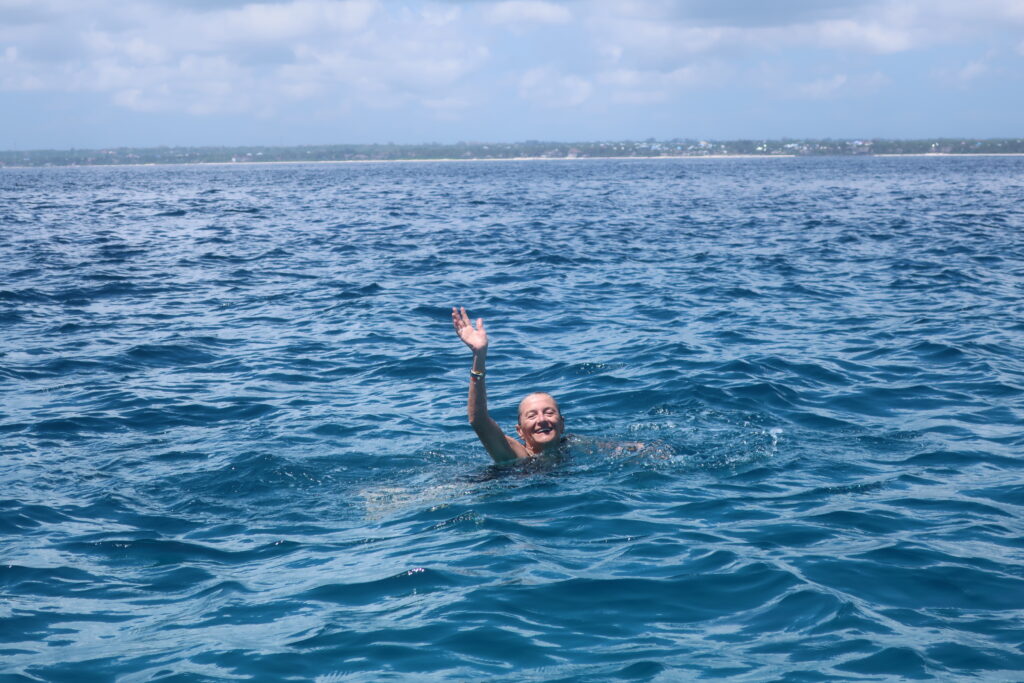 This photo shows the unearthly blue of the waters surrounding the atoll on the return trip.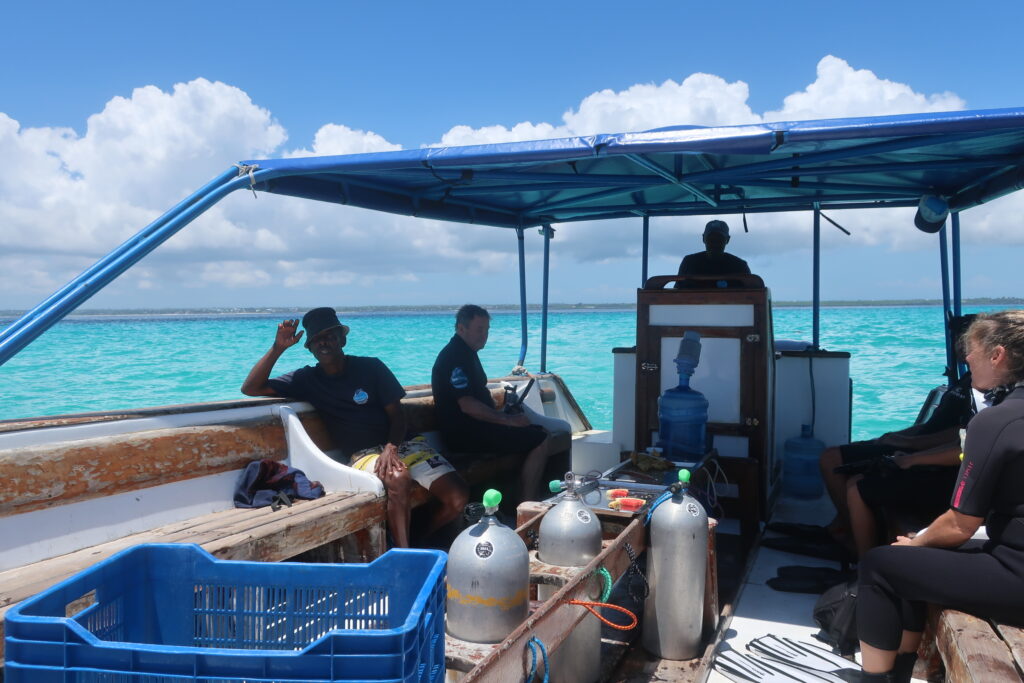 Our next stop is Kiwengwa, a village down the coast.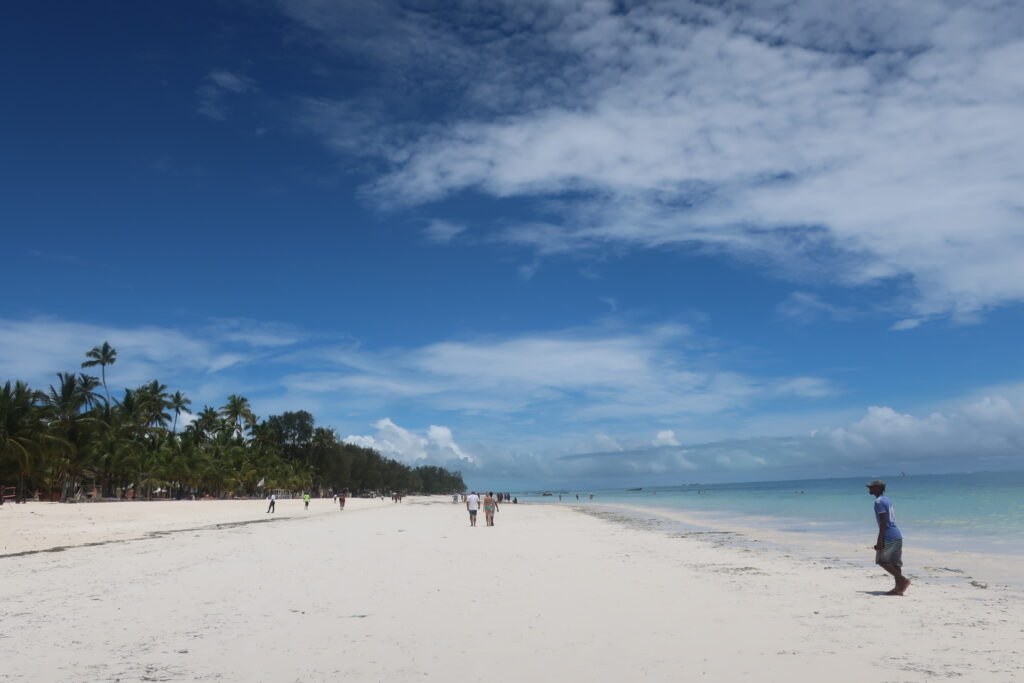 It shares the same powdery white sand as Matemwe. We've never seen such a clean beach in a developing country. Probably because the locals don't have the money to purchase consumables that turn into trash.
The Sipano Lodge is our home for the next few days.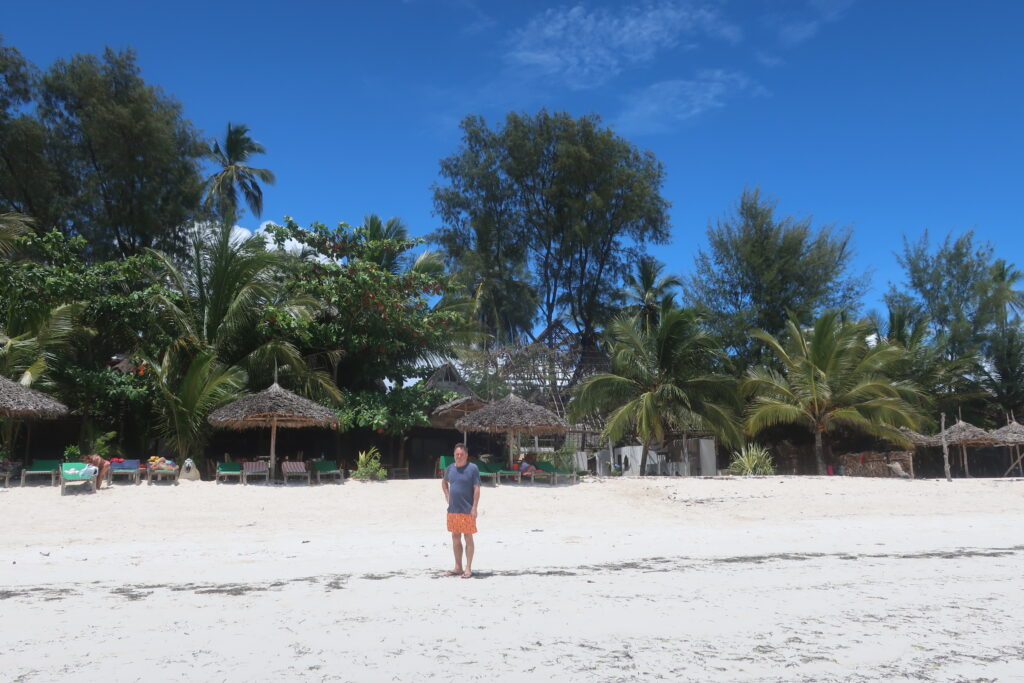 One unusual aspect of Kiwengwa is the use of lateen-sailed catamarans. Just 15 kilometres up the coast, all of the boats have outboard motors.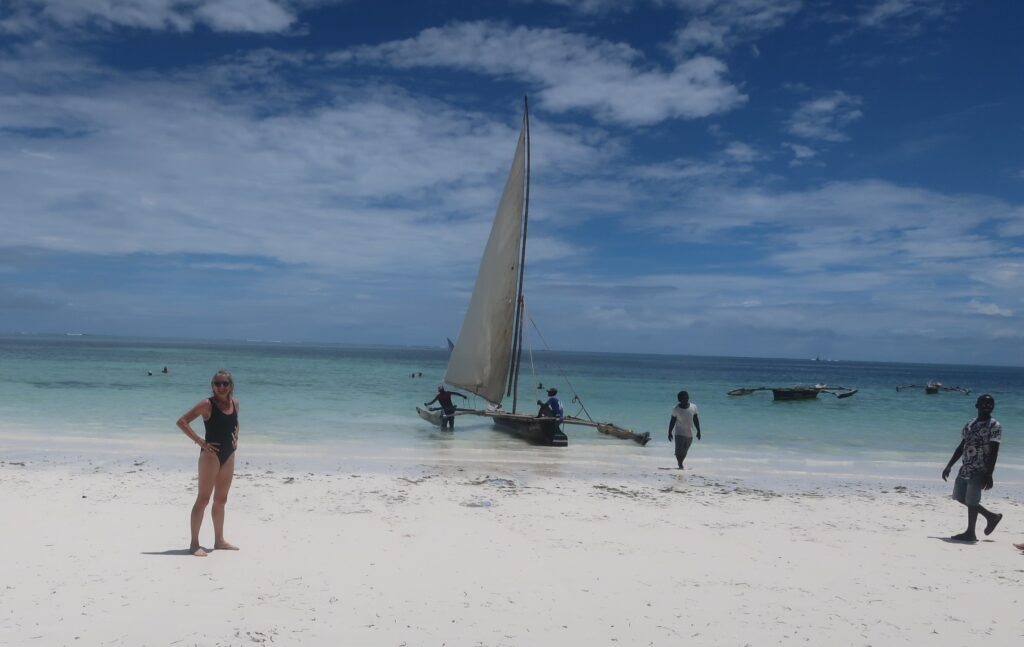 We can't resist cat pictures. This is Rafiki, the hotel's resident cat.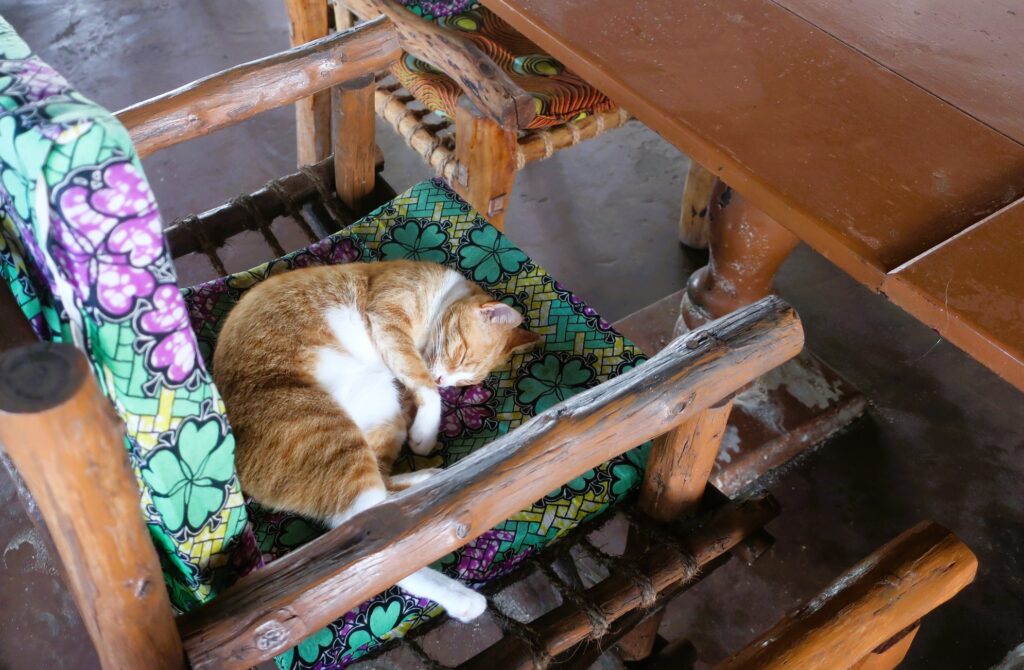 These places are in a transitional state of touristic development. There are extremely expensive private resorts owned by global European hotel chains like Melia and TUI. But there are also many medium-priced accommodations. But not too many.
In another ten years, the seafront will probably be full of concrete monstrosities and abandoned, half-completed construction sites, like Mexico and Turkey.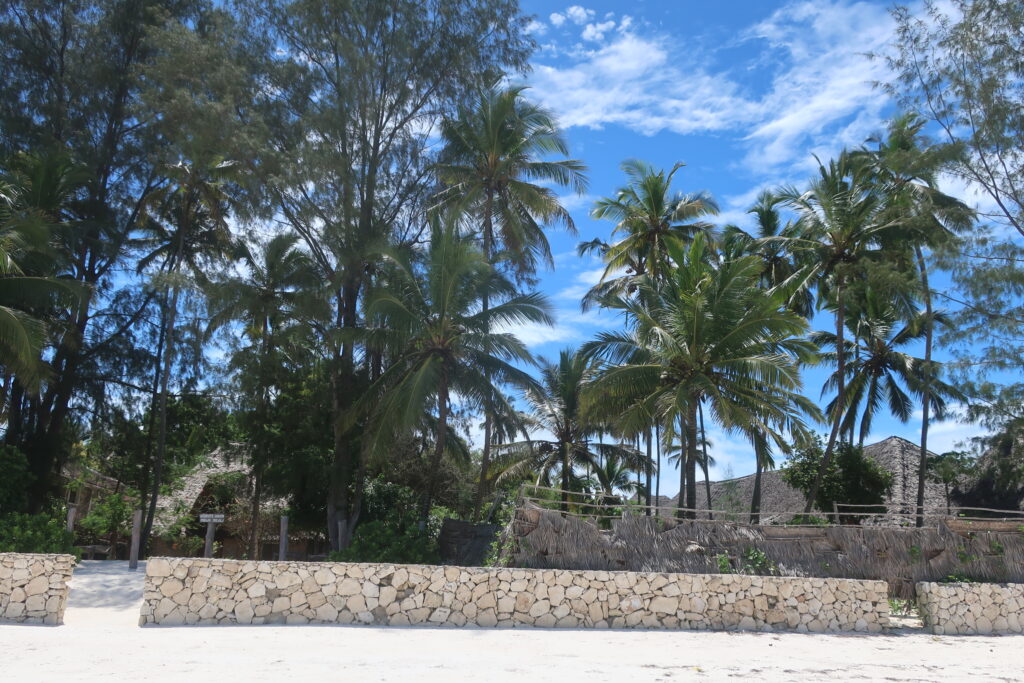 The place is not yet overrun with Russians. We have found that many places Russians like to go to are sort of disreputable. We have yet to figure out if Russians go to them because they're disreputable (that is, nobody scolds them about their journalist-murdering, baby-killing fascist regime), or they become disreputable because Russians go there.
Sight or Insight of the Day
There is always trouble in Paradise.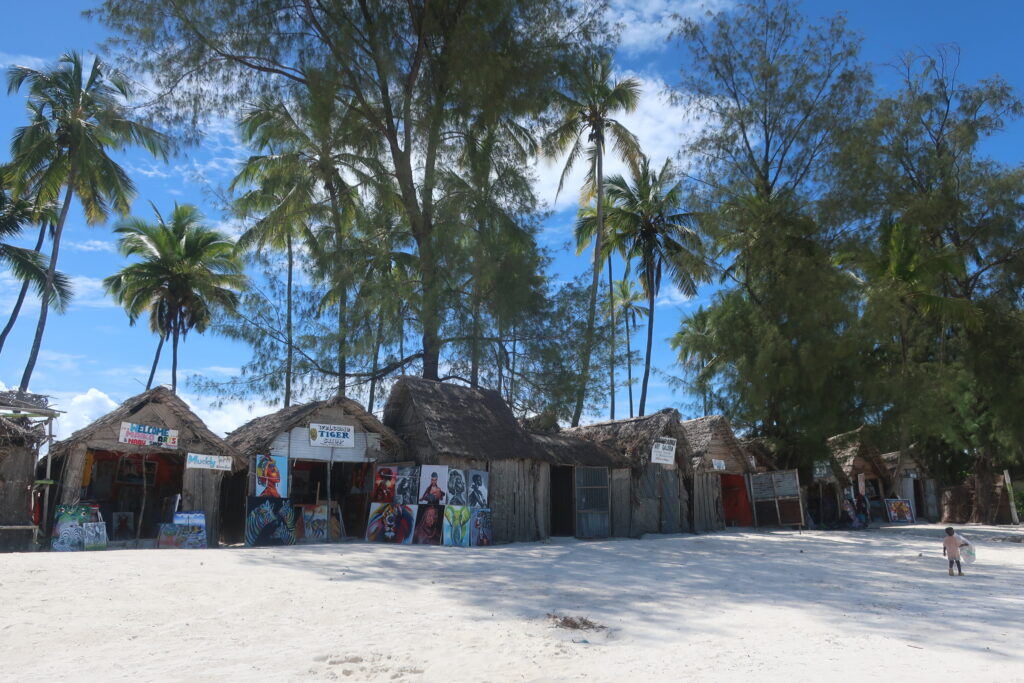 This place is so beautiful. But following the global trend, so many beachfront places have atrocious music blaring out from gigantic speakers at atom-shattering volume. Why anyone would prefer to hear brain-dead techno music instead of the sound of the sea and the wind blowing through the palms is beyond comprehension.