Ayutthaya
Took a train from BKK north to Ayutthaya.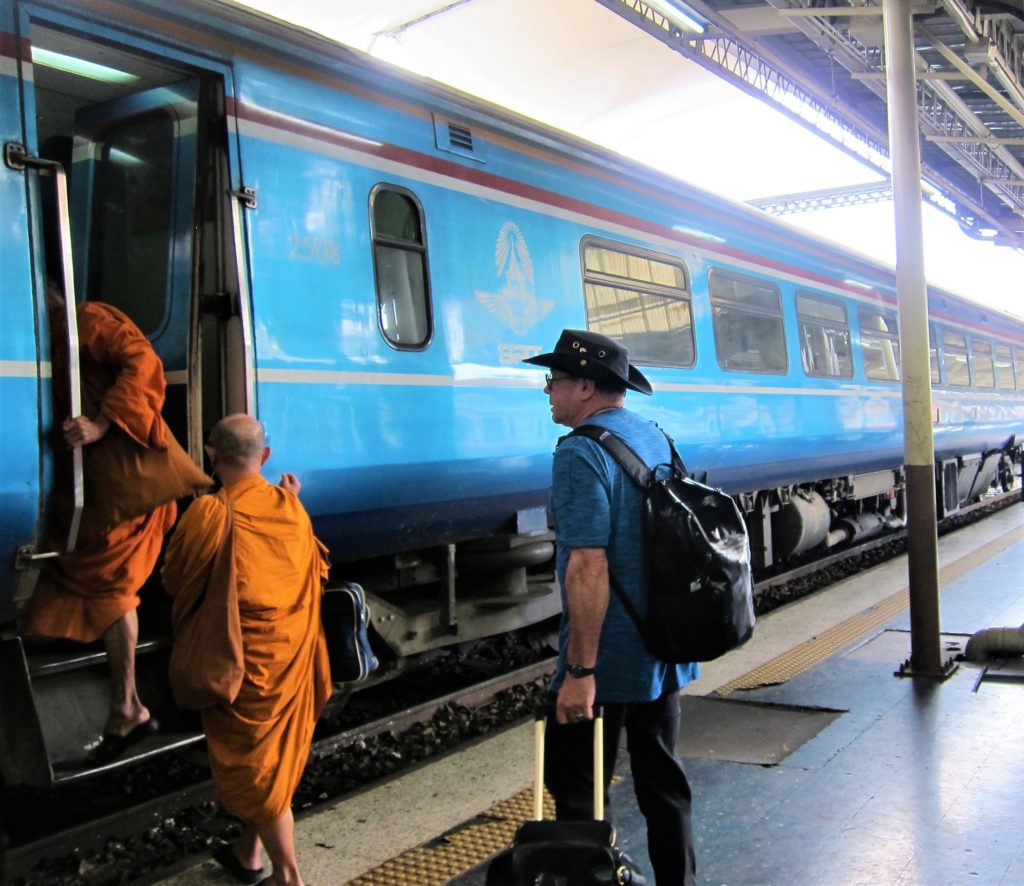 This was the capital of an earlier Thai kingdom from the 14th century until 1767, when a rampaging Burmese army burnt it to the ground. Looking for a better neighbourhood, everyone moved south and founded Bangkok further down the river.
Left behind were scores – no, hundreds – of temple ruins.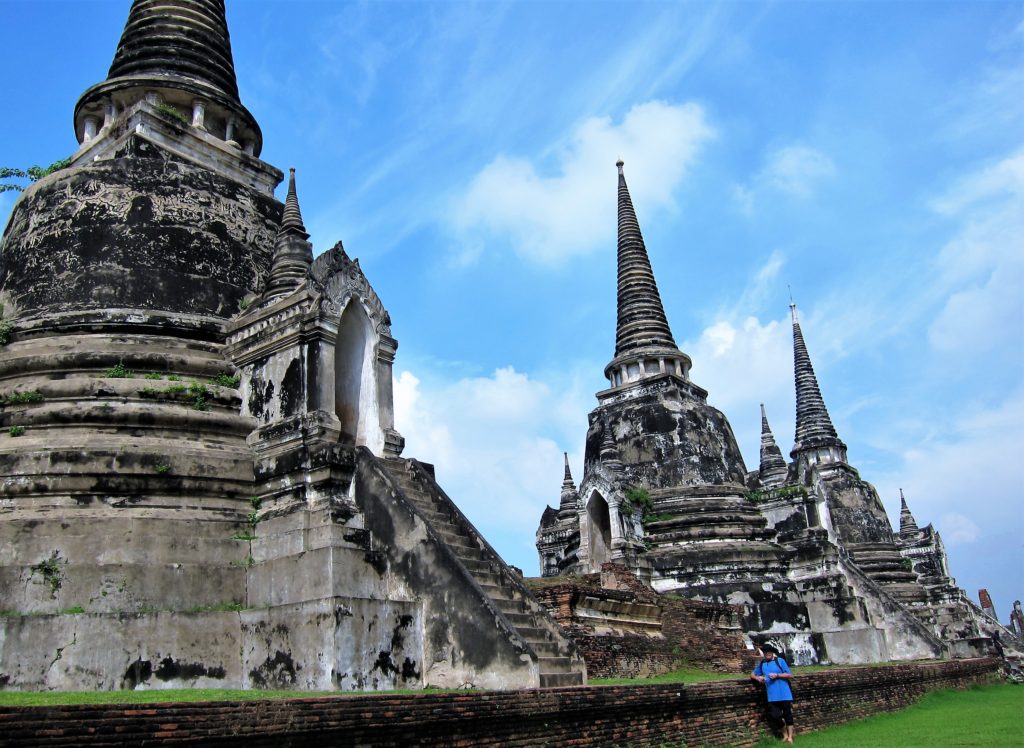 Most with unpronounceable names, like Wat Lokayasutharam or Wat Phutthaisawan or Wat Chaiwatthanaram.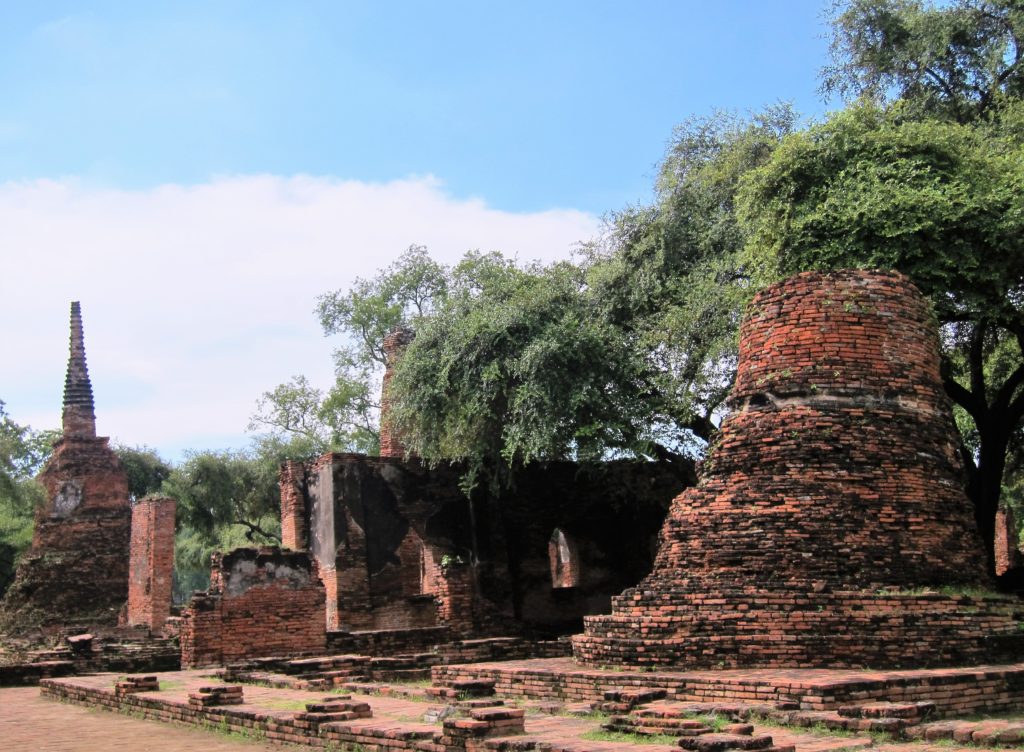 It's easy to rent a bike to visit these, especially as the alternative is going by tuk-tuk. It's disheartening dealing with the constant petty larceny of tuk-tuk drivers; they always want to overcharge foreign visitors. You'd think in a Buddhist country, they'd be wary of reincarnating as something yucky, but they can't seem to help themselves.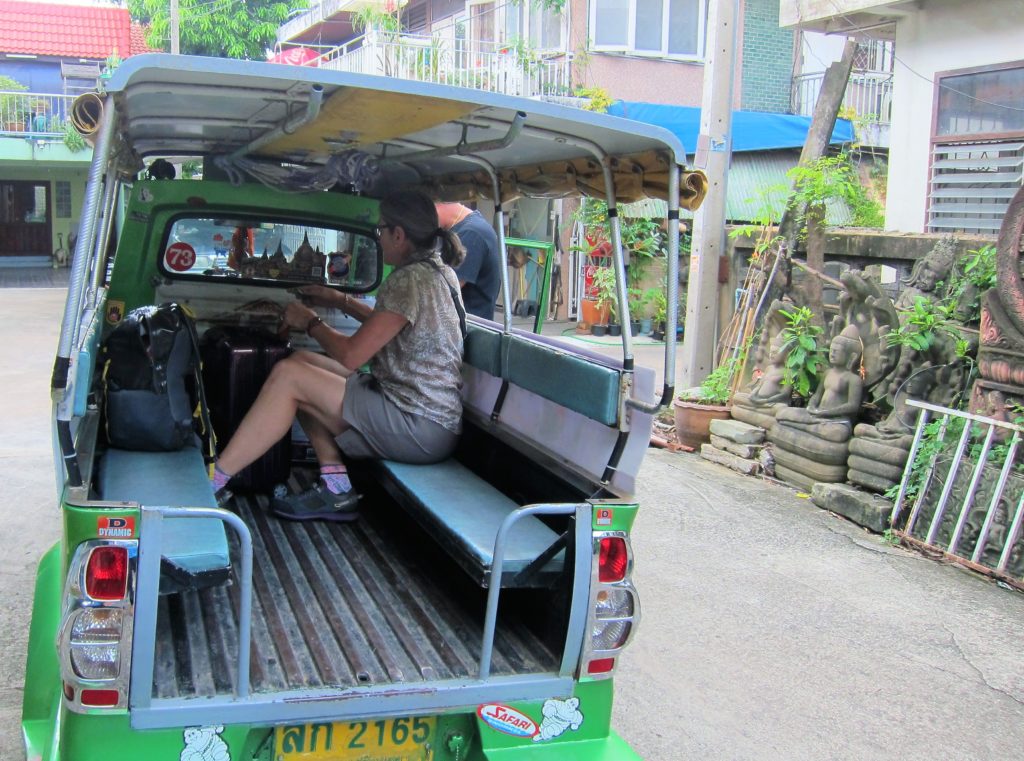 Sight or Insight of the Day in Ayutthaya
Hey, I saw an elephant in the back of a truck today! Maria had gone off to find a pharmacy, I was waiting by the side of the road when a couple of trucks go by with an elephant in the back of each, trunk extended and ears flapping in the breeze. Turns out there is a place in town offering elephant rides: the elephants commute into town every morning. That's not something you see every day.