Lopburi
Left Ayutthaya this morning by train for Lopburi. The train cost a more-than-reasonable 13 Baht (about 50 cents CAD, I believe).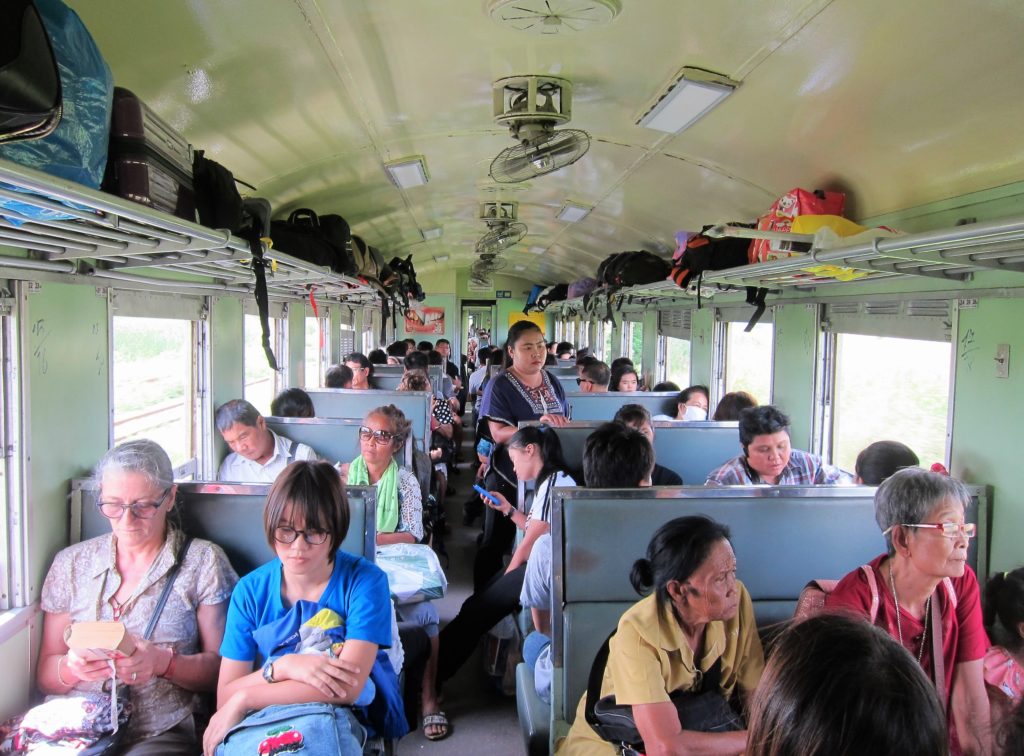 This for a journey of slightly more than an hour, in relative fan-cooled, upholstered-seat comfort. Plenty of space for luggage. I'll take it.
Lopburi was an important city during the (Western) dark-to-middle ages of about 500 AD to 1000 AD. It prospered by keeping its head low and playing nicely with the then-dominant Khmer empire centred on Angkor and the surrounding wannabe mini-imperialists, so there are a few ruins around.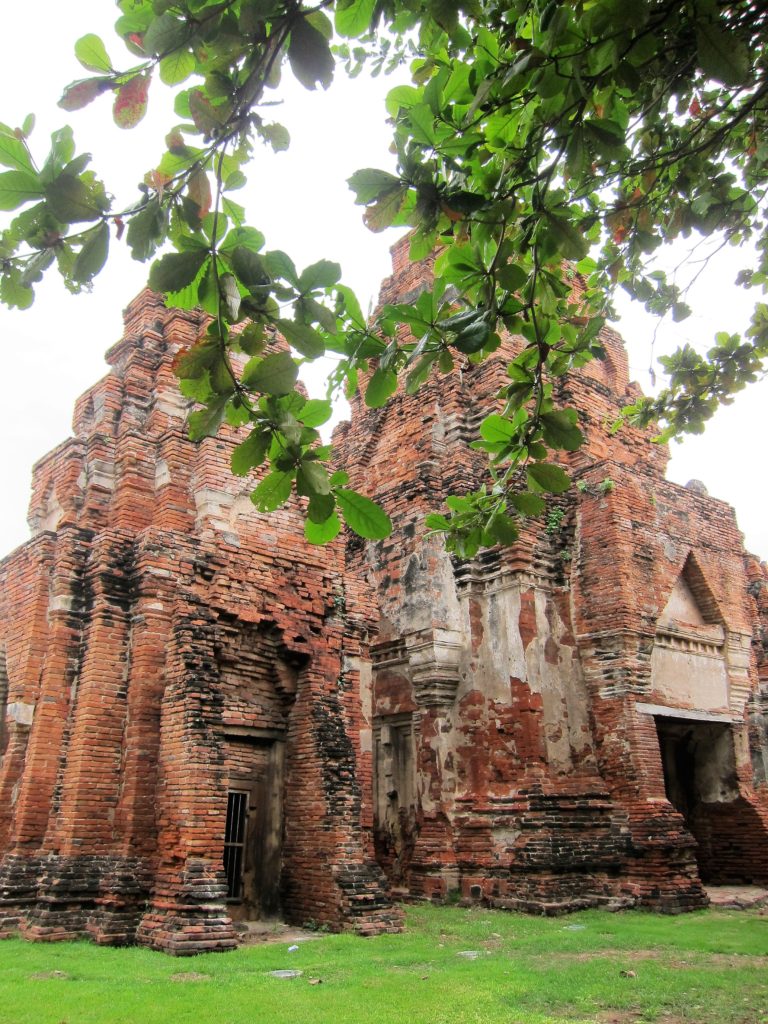 It's also infamous for its friggin' monkeys.
These are more creepy than cute, like a small, furry version of Mara Salvatrucha. After visiting a fruit market, we were mugged by a gang on the sidewalk – the boldest member ran up and grabbed my flimsy plastic bag, spilling oranges everywhere and creating mayhem among the other gang members. We managed to salvage a few.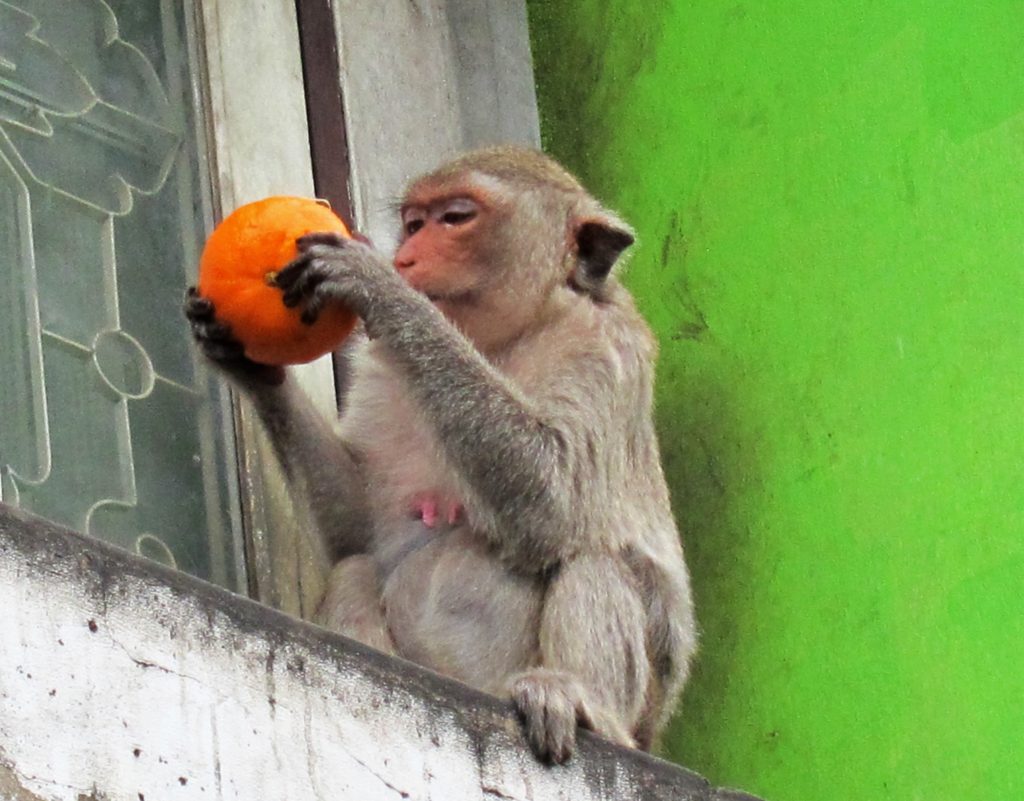 There were even more lying in wait at Phra Prang Sam Yod, which is known for its similarity to Angkor originals.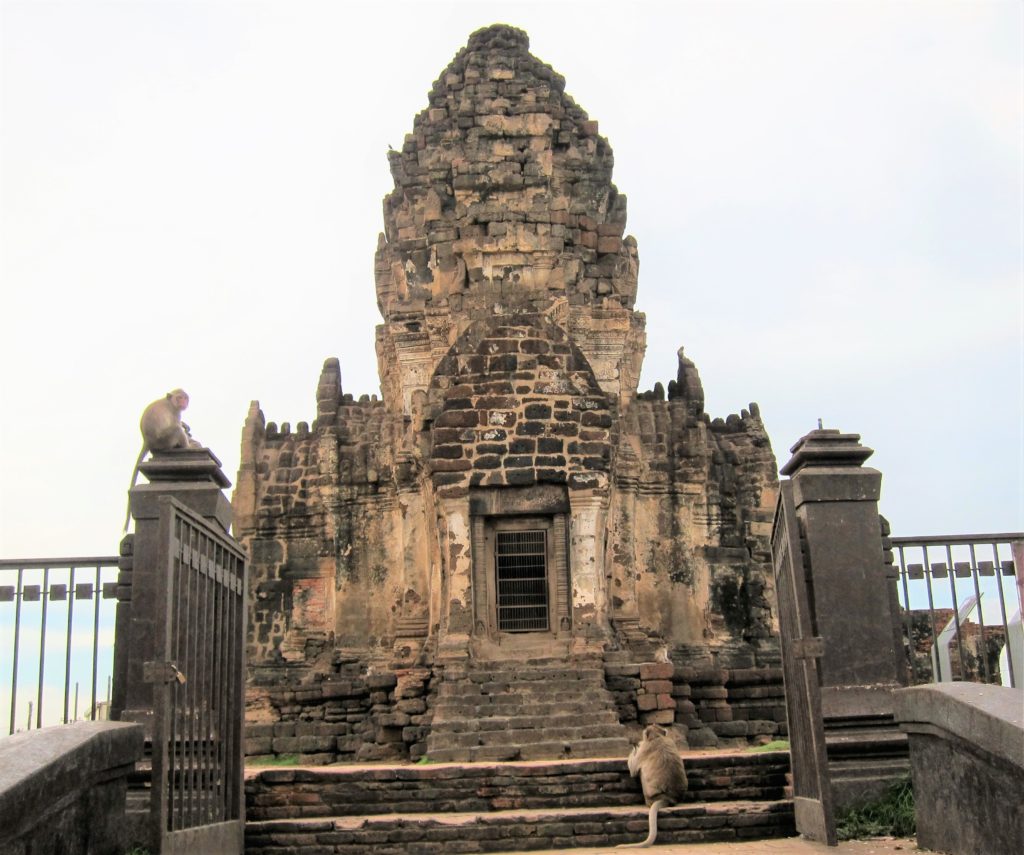 Another view of Phra Prang Sam Yod in a less-monkeycentric shot.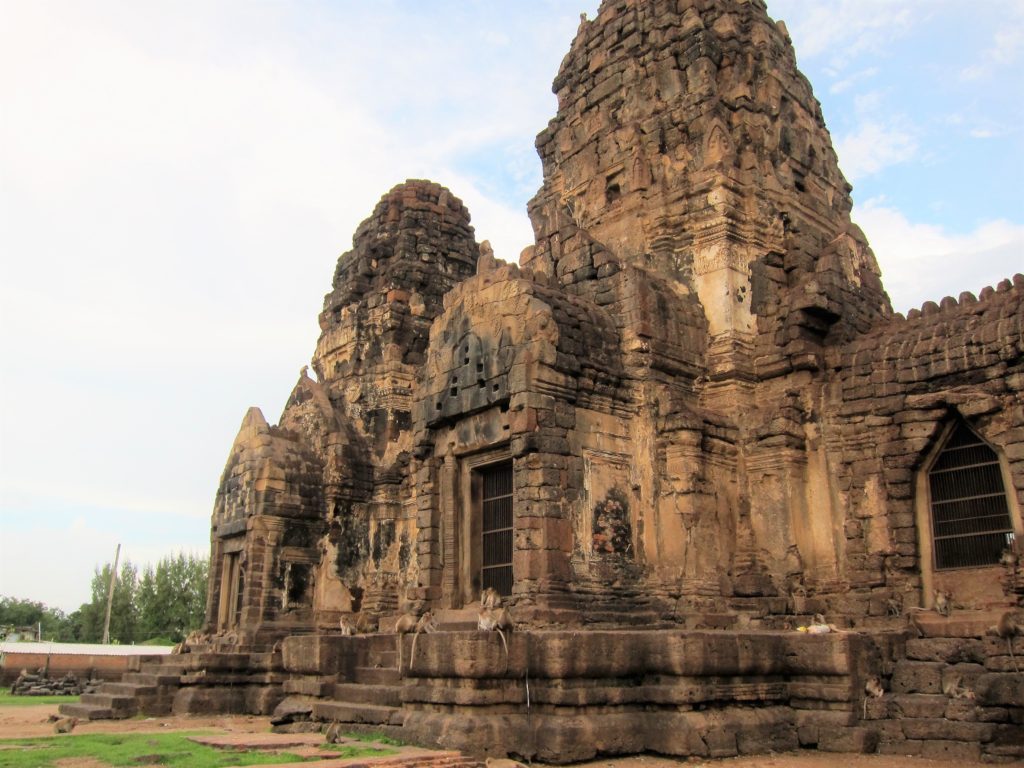 Sight or Insight of the Day for Lopburi
A feel-good story – after reading about how 'small and accessible' Lopburi is, we  booked a room in a hotel, location-unseen. It turns out this hotel was waaaay far from the center of town and its sites. Like, a 250 Baht taxi ride away. (See above for what we paid in train fare.) In a thoroughly depressing suburban neighbourhood. When the employee of the hotel understood our plight, he not only cancelled our reservation at his hotel, he drove us back to the main road a few KMs away on his motorcycle (took two trips – one for Maria and her luggage, one for me and mine). He waited with us while he flagged down public transport that got us both back to the center of town for 20 Baht.
He then refused all offers of money. I guess this is Dharma's wheel turning in reaction to my minor whinge about the rapaciousness of tuk-tuk drivers in a previous post.