Pagan/Bagan
Pagan was yet another kingdom that had its moment in the sun, at one time covering much of Southeast Asia before subsiding back into ruins. Pagan is special because there are thousands of temples and pagodas spread across a broad plain. It's overwhelming – they range from the simplest pile of crumbling bricks to enormous pyramids of stucco, gold, and faith.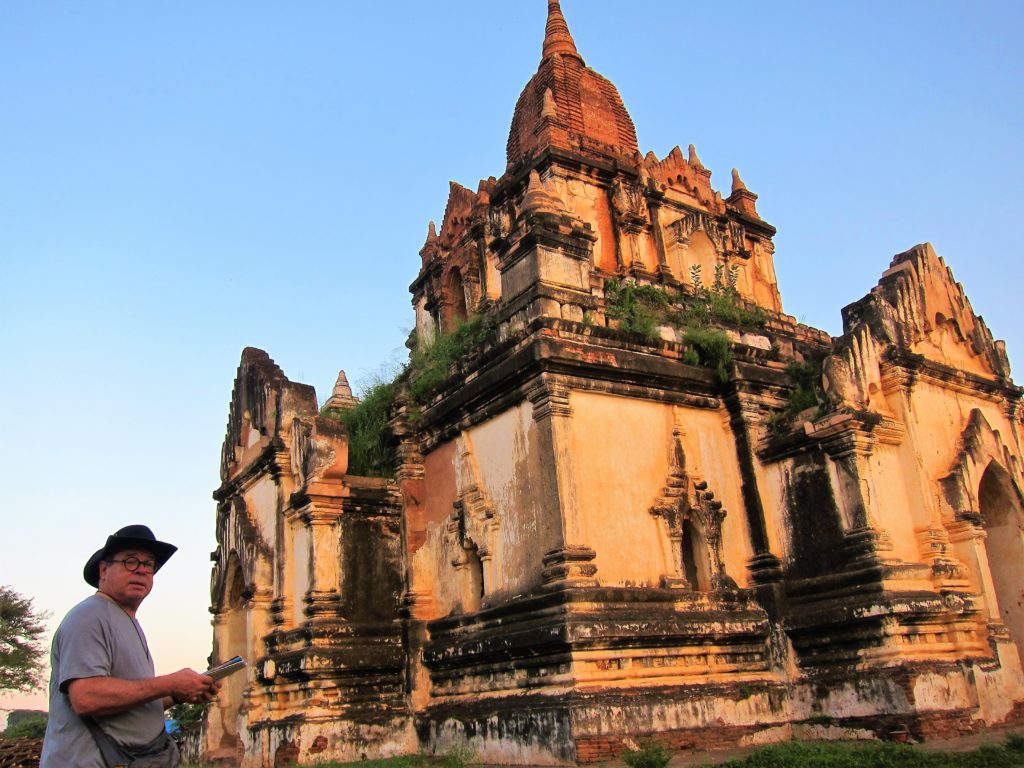 They say the best time for viewing is dawn or dusk. We're more middle-of-the-day kind of people.
We rented an e-bike for a couple of days. They're more like e-scooters. Perfect for temple-visiting: the sites are too spread out for easy cycle visiting. The paths between them are often sandy. And, as usual, the heat is intense.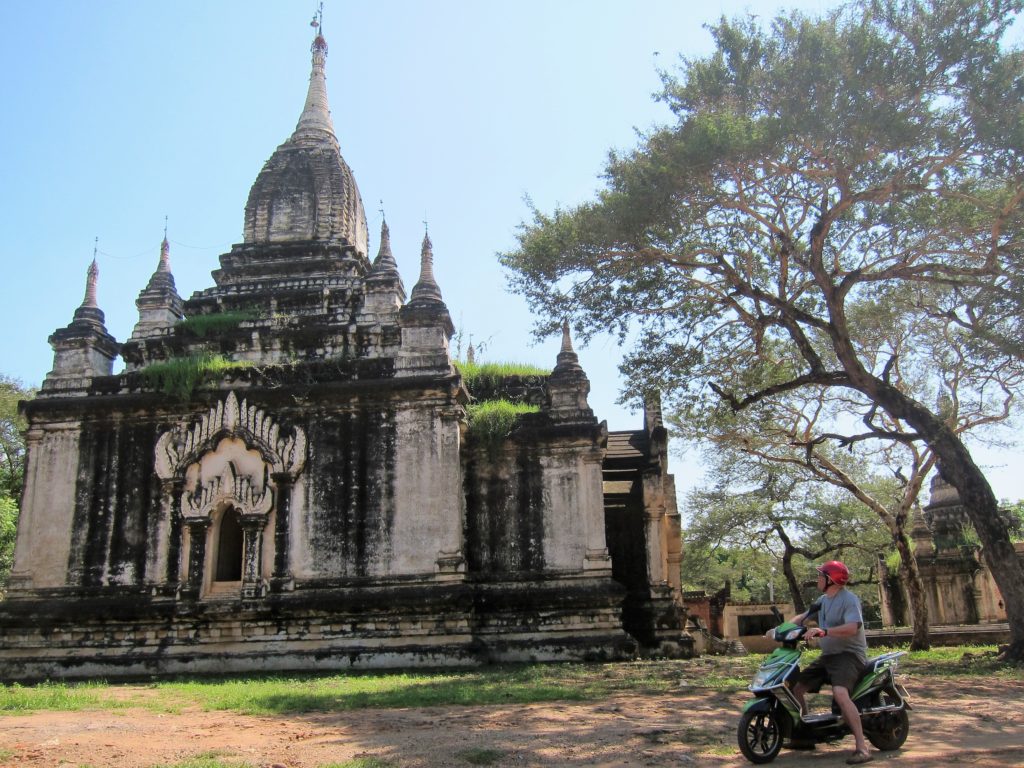 Many of the temples have murals or script still visible.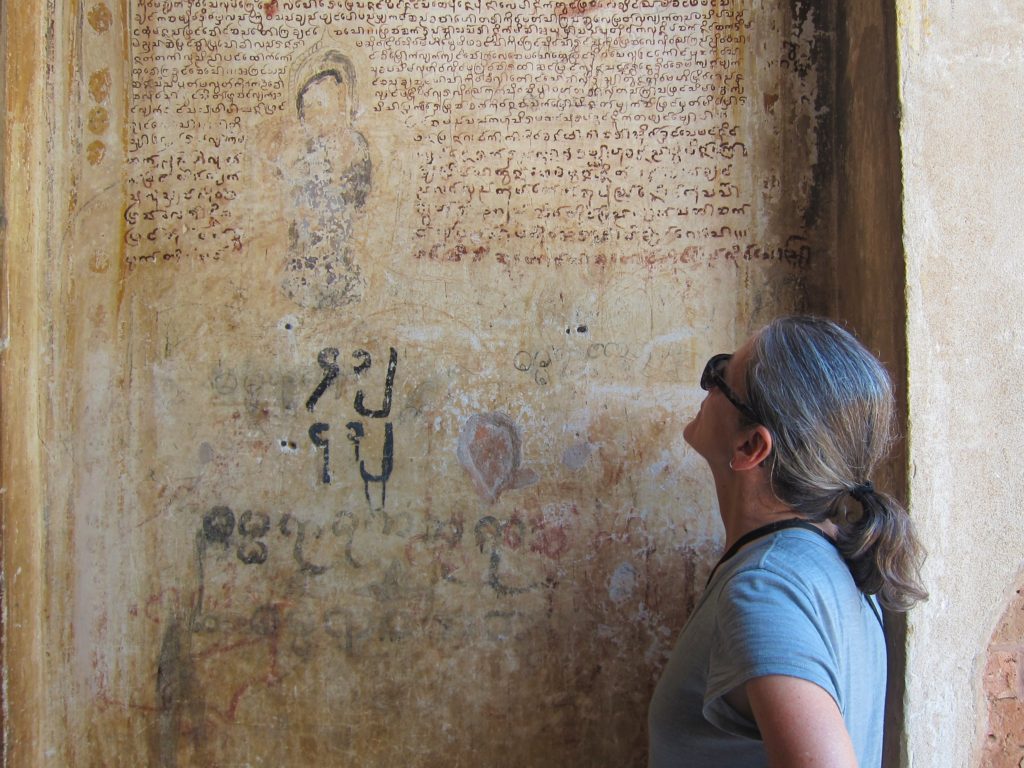 We went up the 'Pagan viewing tower', which is located in a stunning resort in the middle of the archaeological area that is, er, out of our present budget, but offers a great panorama of the surrounding temple-rich plain. And it's a lot more economical than the hot-air balloon rides available for $US 300 per person.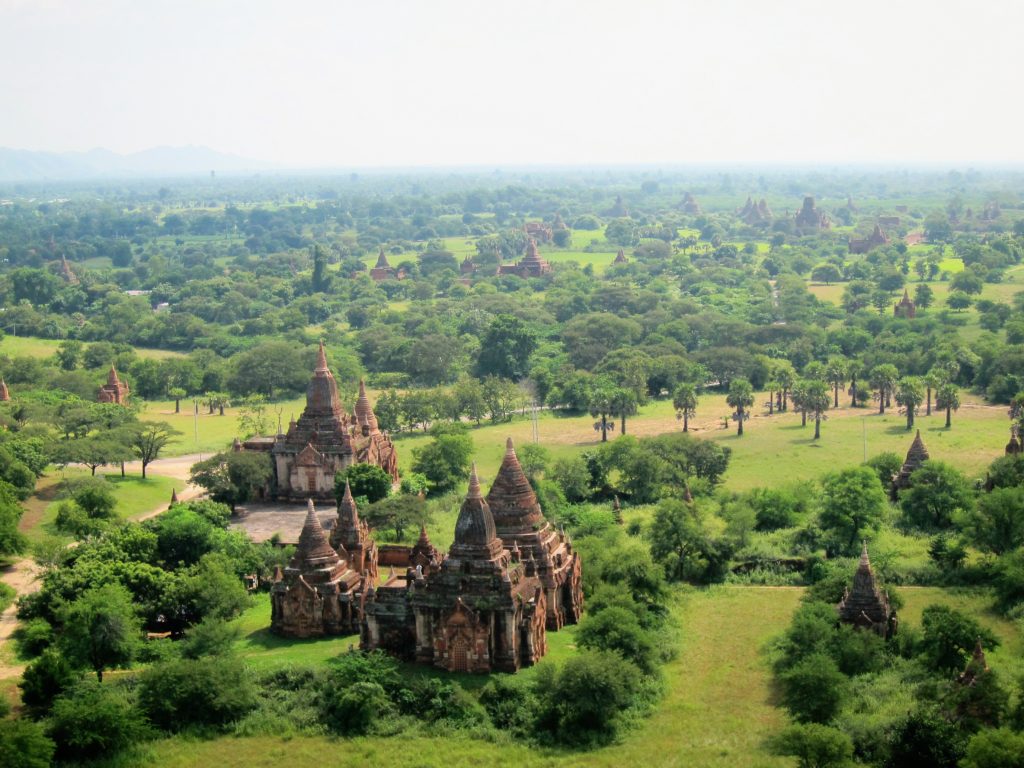 Must squeeze in a few more temple pics…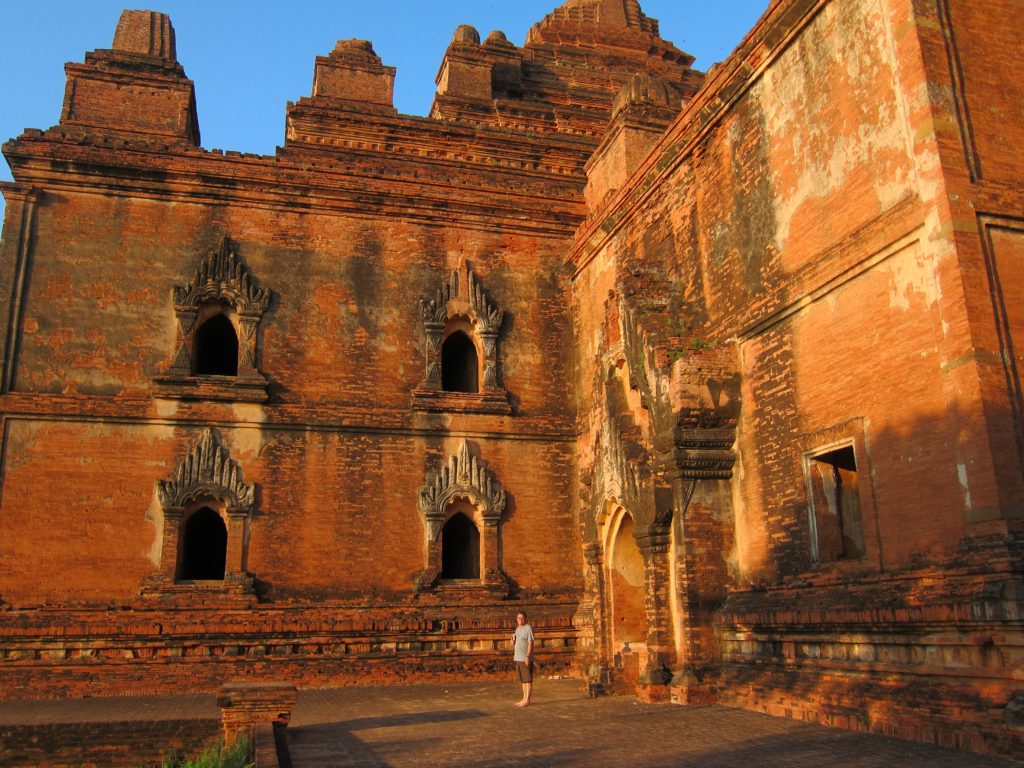 Just one more…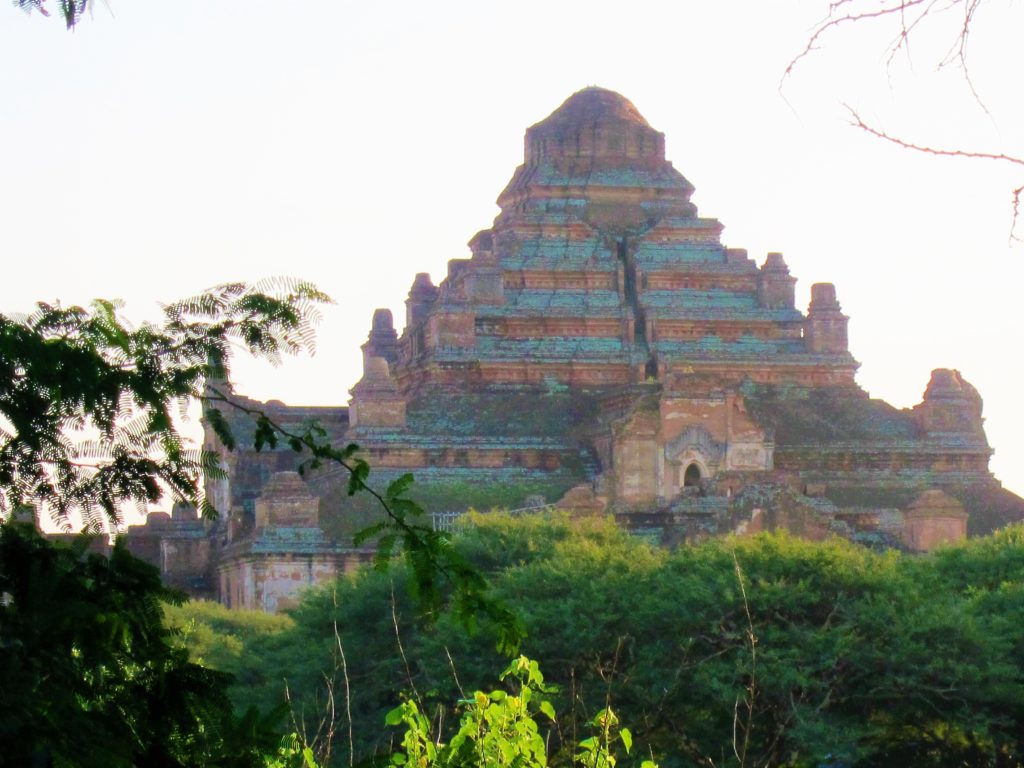 We ate a few times at the Sanon restaurant, a training restaurant set up and developed by a handful of independent Australians to train 'at-risk youth', then place them in the hospitality business and monitor their progress afterwards. The originator of this project was a genial Aussie that was on the same train as we were. We shared a taxi into town.