Pagan/Bagan
Arrived here after a not-too-ghastly 17-hour journey with Myanamar Railways. Burmese trains are in the same condition as Indian trains. (For those who have been on Indian trains, you'll know what I mean. For those who have not – well, there's some scope for imagination.)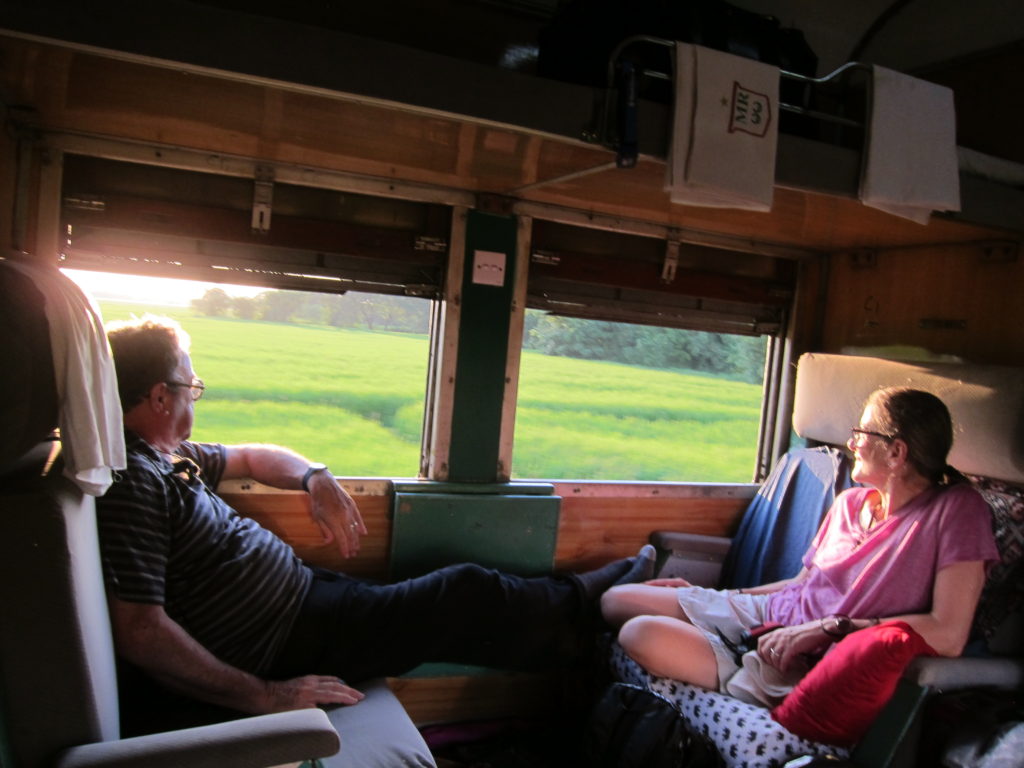 The train ride was actually enjoyable. Lots of pleasant scenery, pagodas atop hills, farmers with their oxcarts.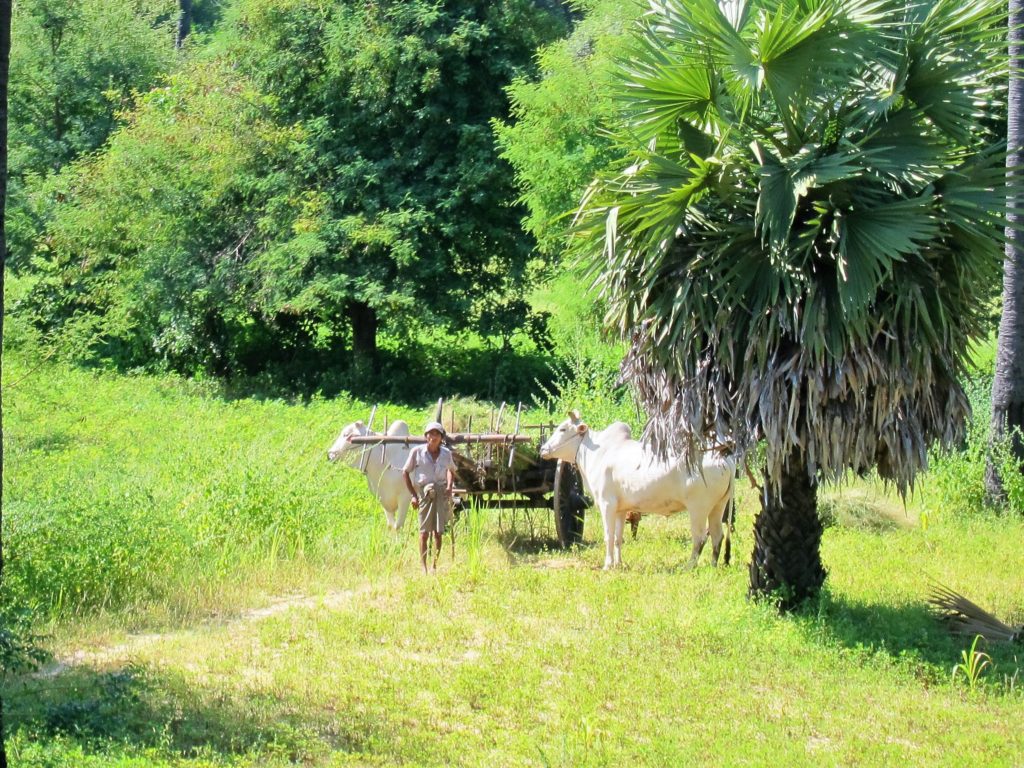 After the sun went down, clouds of fireflies appeared.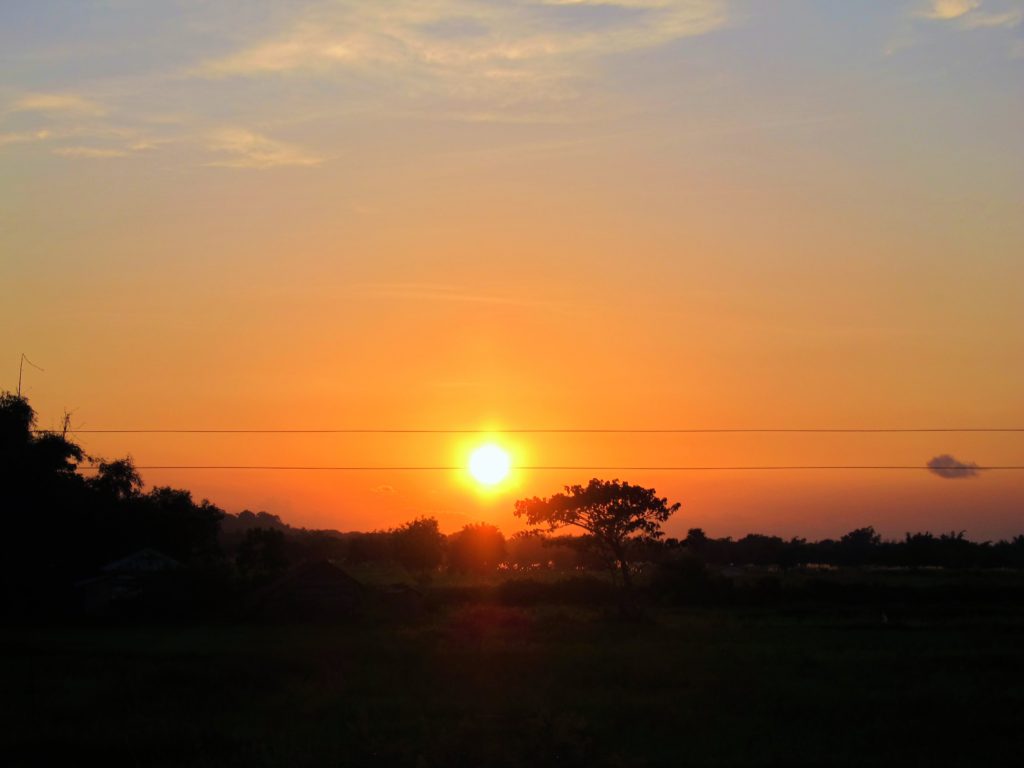 Arriving at last in Pagan.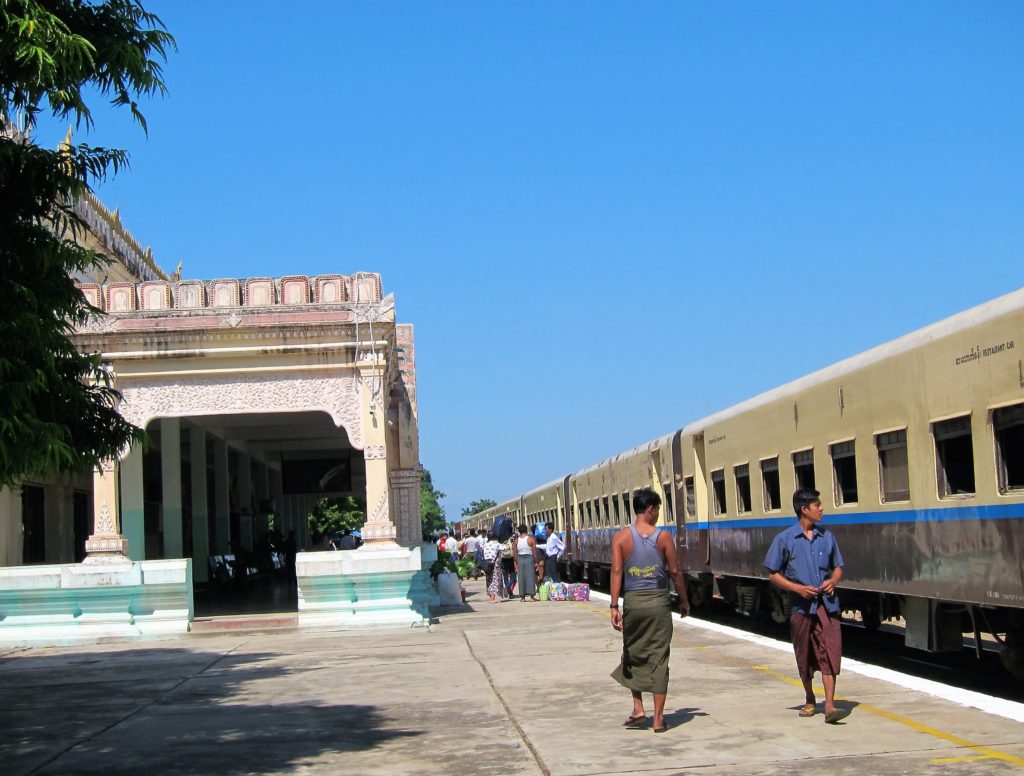 Before leaving Rangoon, we went to the Bogyoke Market. Had visions of leaving with an enormous star sapphire ring – lots of gems for sale in this market – but cooler heads prevailed.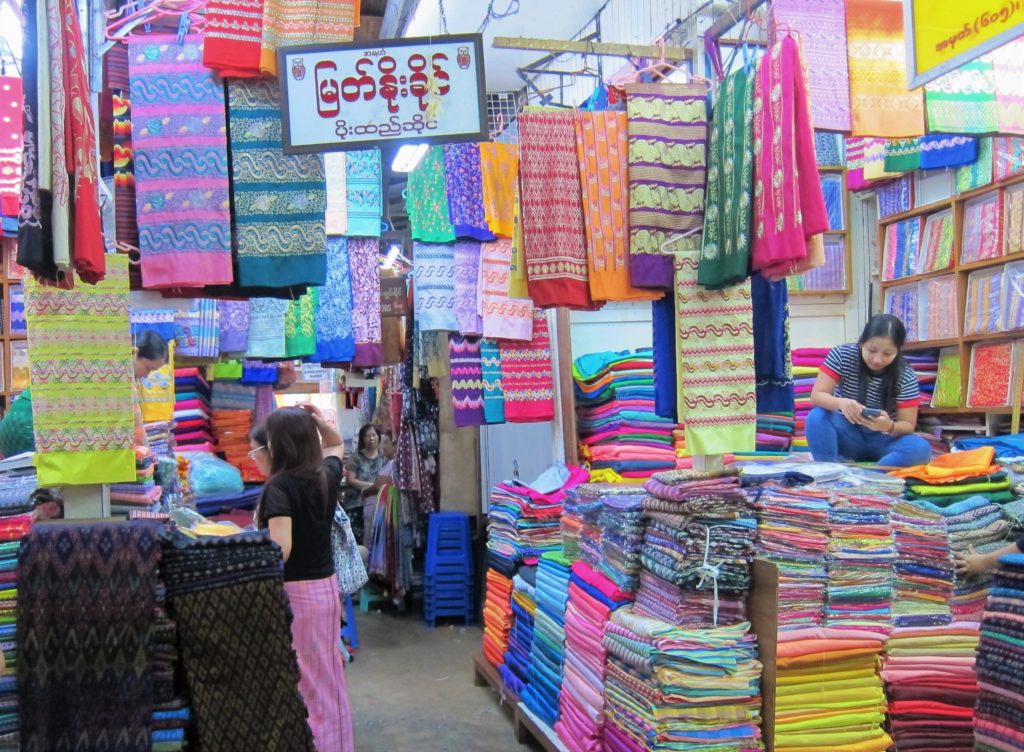 Maria bought a bracelet for less than a buck.
We also took the Circular Train in Rangoon, a 3-hour route that travels 36 kilometers around the city and nearby countryside. A good way to get down with the locals, and a bargain at 20 cents.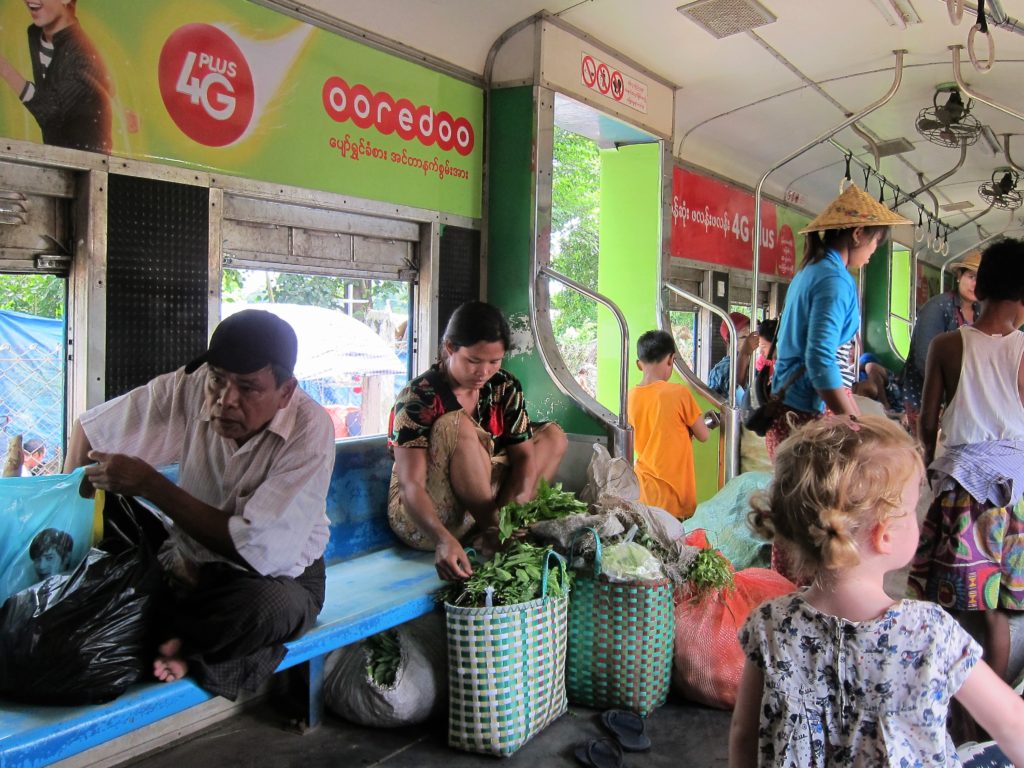 Of course the little girl at bottom right is not a local. We've noticed many young couples – mostly Europeans – travelling with their surprisingly young children and taking everything in stride. This was a Dutch couple with their daughter, who built up a charming rapport with an old burgundy-clad monk in the seat opposite. Like most places, people here love kids.
Went to the Botataung pagoda, with its nifty gold maze and its Buddha hair relics.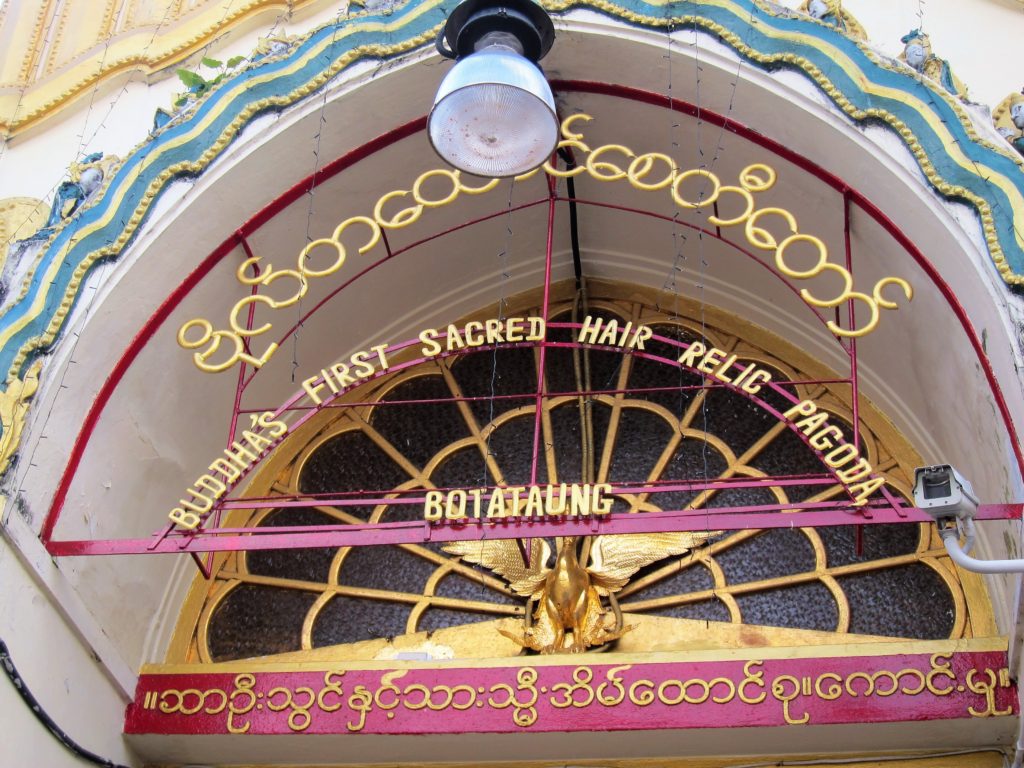 Maria had a go at gaining some merit.