We're enjoying our time here in Hsipaw, a very laid-back little town.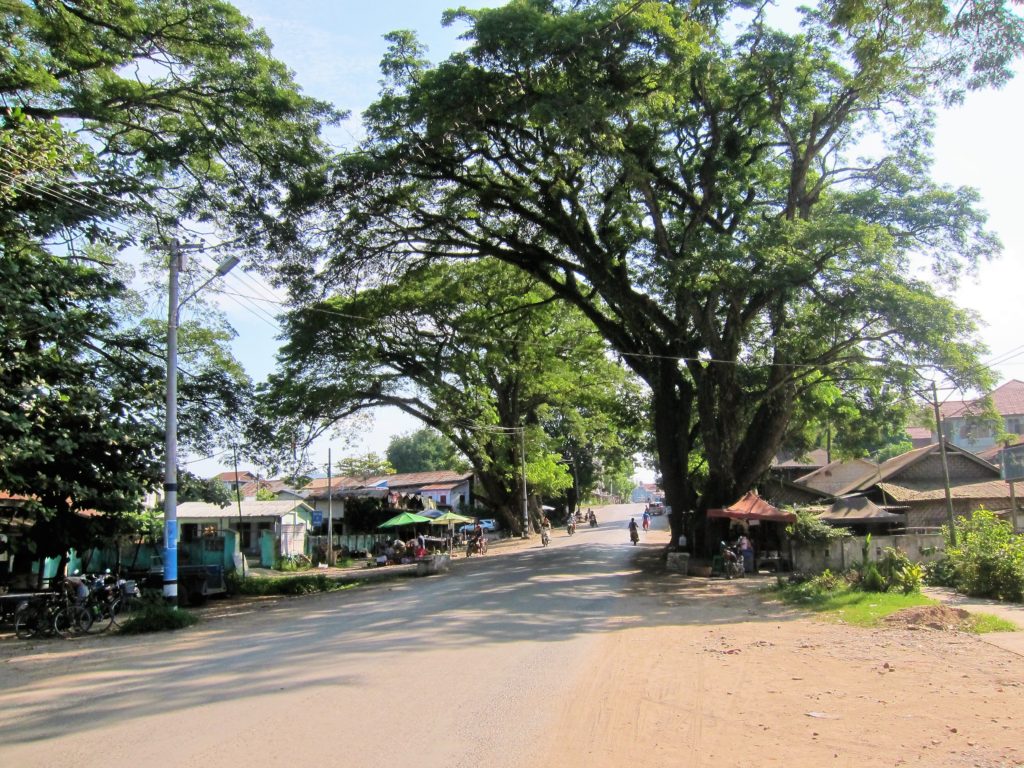 It's so relaxing here at the Mr. Charles Guest House, we can barely pry ourselves out of our comfy seats in the common area. Tonight will be our fourth (!) night here. It's quiet and calm, after the pandemonium of Mandalay. Our guest house is scrupulously clean. The big thing to do here is go trekking: every day, we watch groups of eager 20-somethings set out for 1, 2, or 3-night treks to overnight in the local hill tribe villages. We, meanwhile are happy to stay near home base, soaking up the tranquil vibes, renting a bike now and then to see the local sights.
Hsipaw has a nice little market.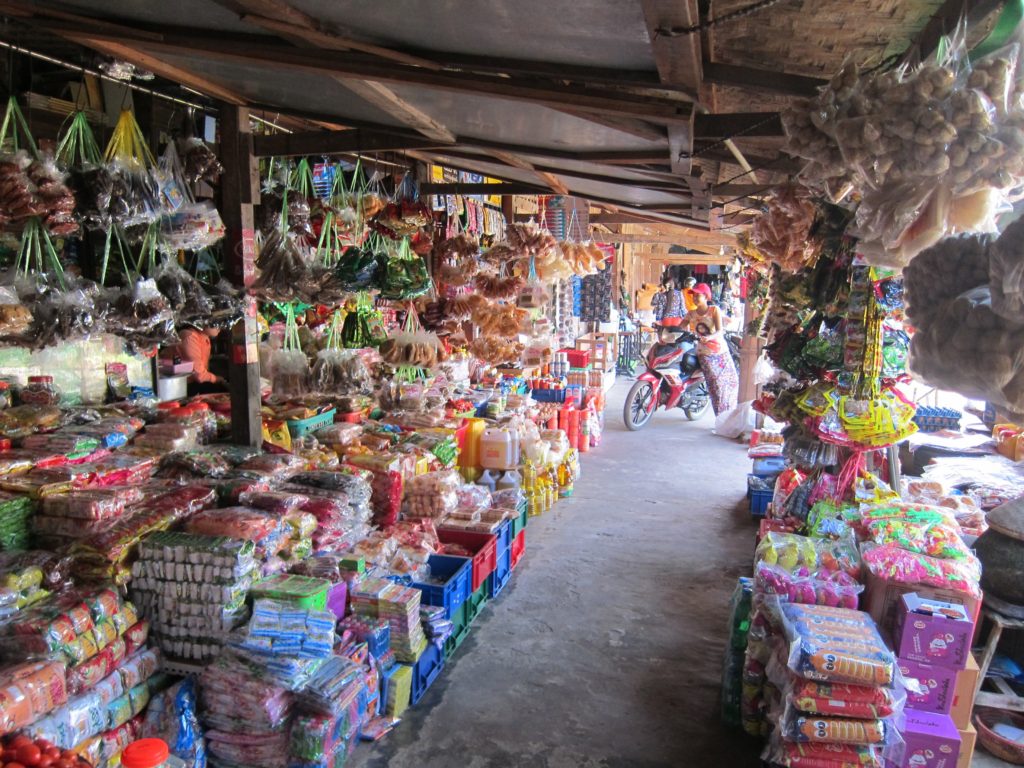 It's pleasantly situated on the Dokhtawady River.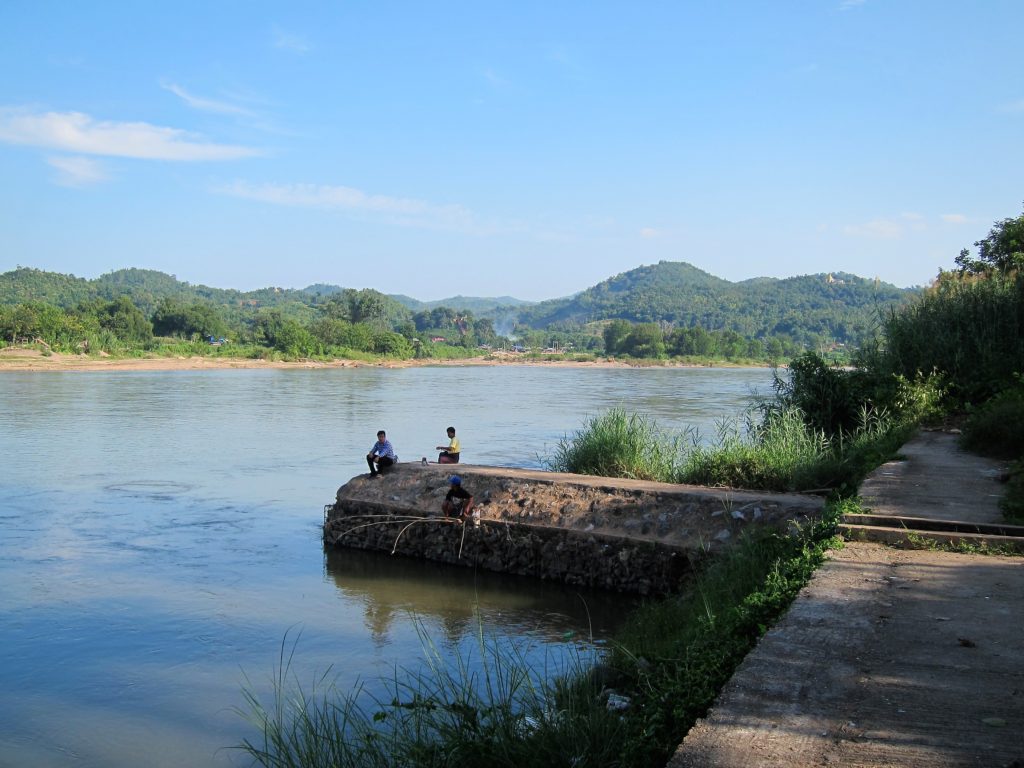 It has nifty backstreets to explore.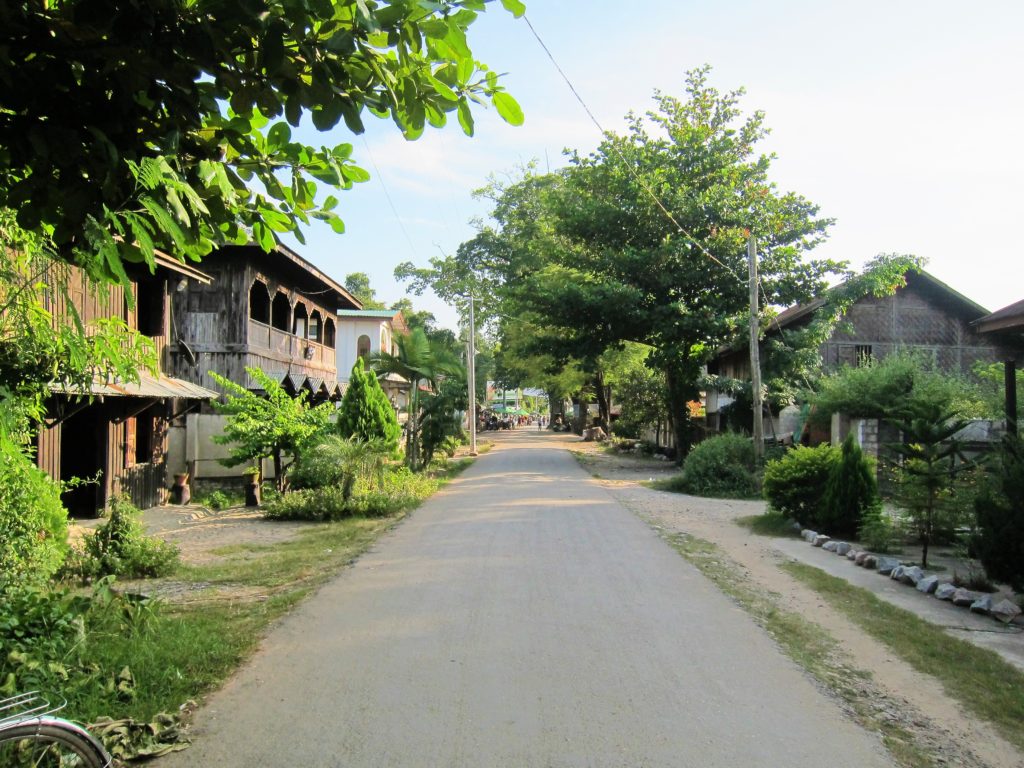 For such a Duckburg, there's always something interesting going on. Such as a troop of young nuns on the move.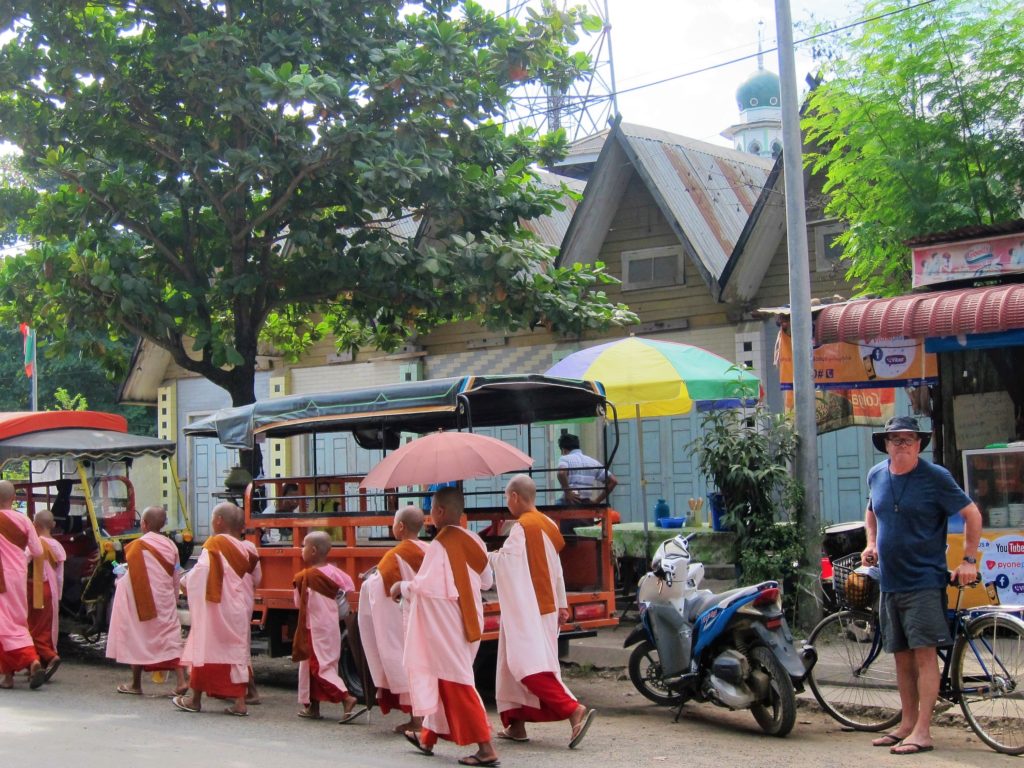 I'm not sure if this is a Pwe. In my imperfect understanding, a Pwe is a sort of impromptu celebratory spirit dance that can last for a few moments (we used to do this in our kitchen all the time, when we had a kitchen) or go on all night .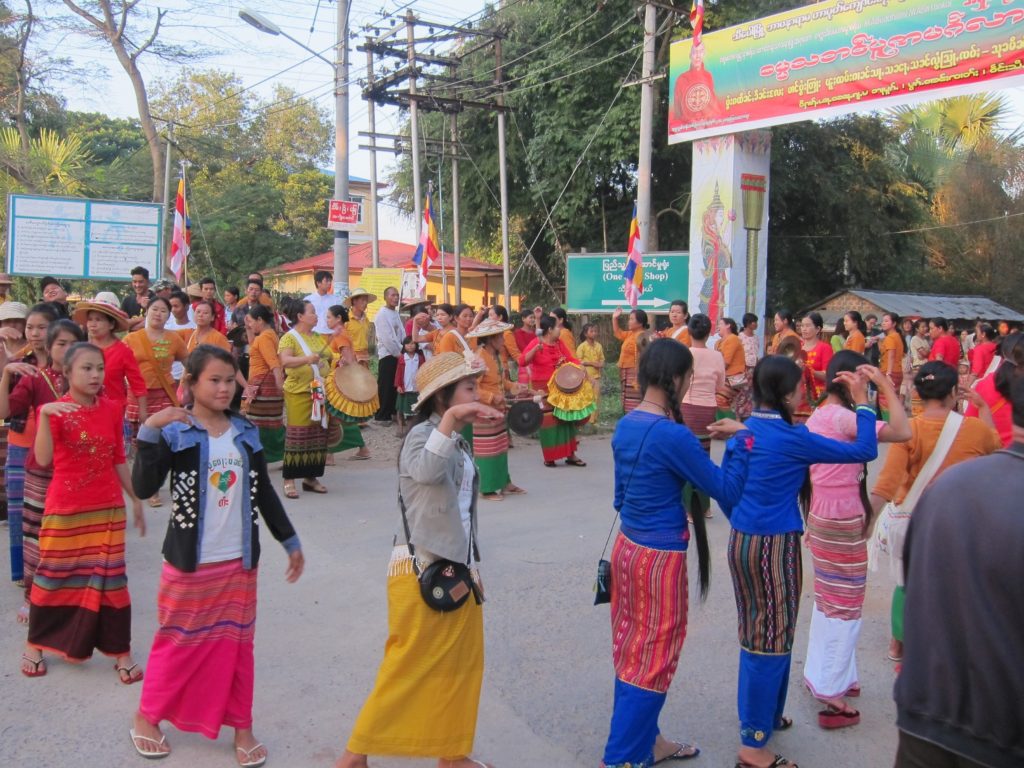 And as always when travelling,  you come across the unexpected. On the map provided by our guest house is something mysteriously marked as the 'Shan Palace' on the outskirts of town. We found this vaguely English-looking stately home. It was built by one of the last Shan princes, who studied at Oxford, came home and moved out of the traditional palace nearby (destroyed in WWII) and into these gentrified digs.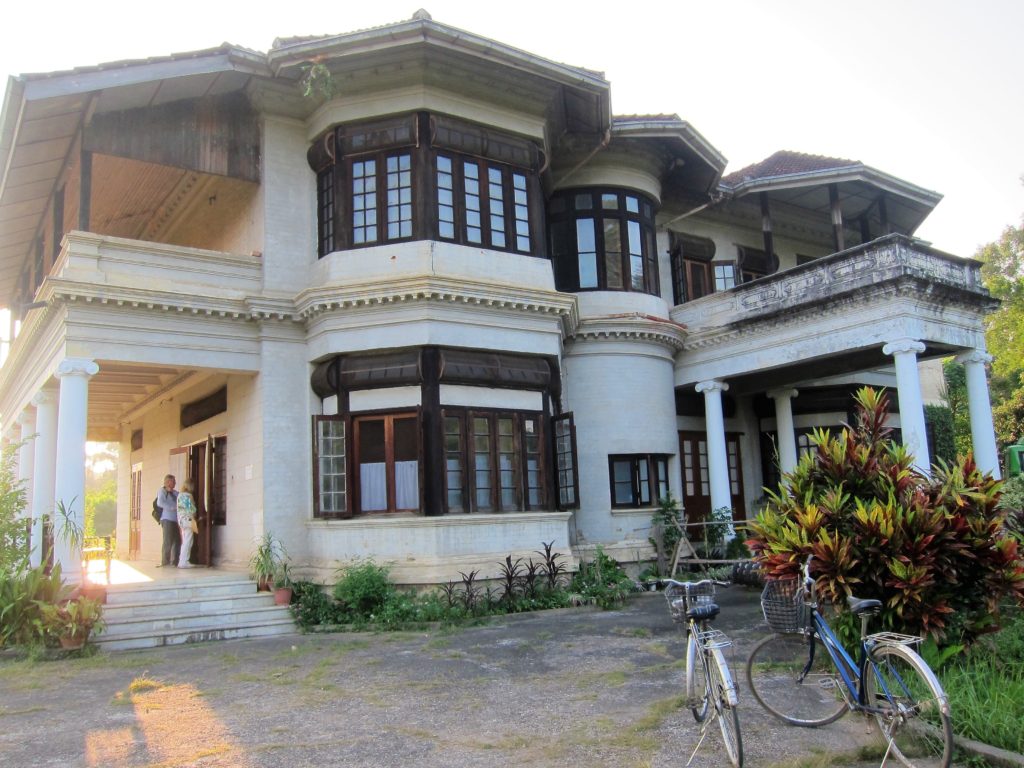 On entry, we're met by a gracious older Burmese woman, a relative of this royal family, who narrates the story of the prince and his Austrian bride in excellent English. When the military take over, the prince disappears at the hands of the regime. Princess moves to America and eventually writes memoirs.
If this sounds like the makings of a movie, it's been done. Unfortunately, only the living room of the house is open, but the ripping yarn about Sao Kya Seng makes the trip worthwhile.