Finally managed to extract ourselves from Hsipaw and took the train to Pyin Oo Lyin.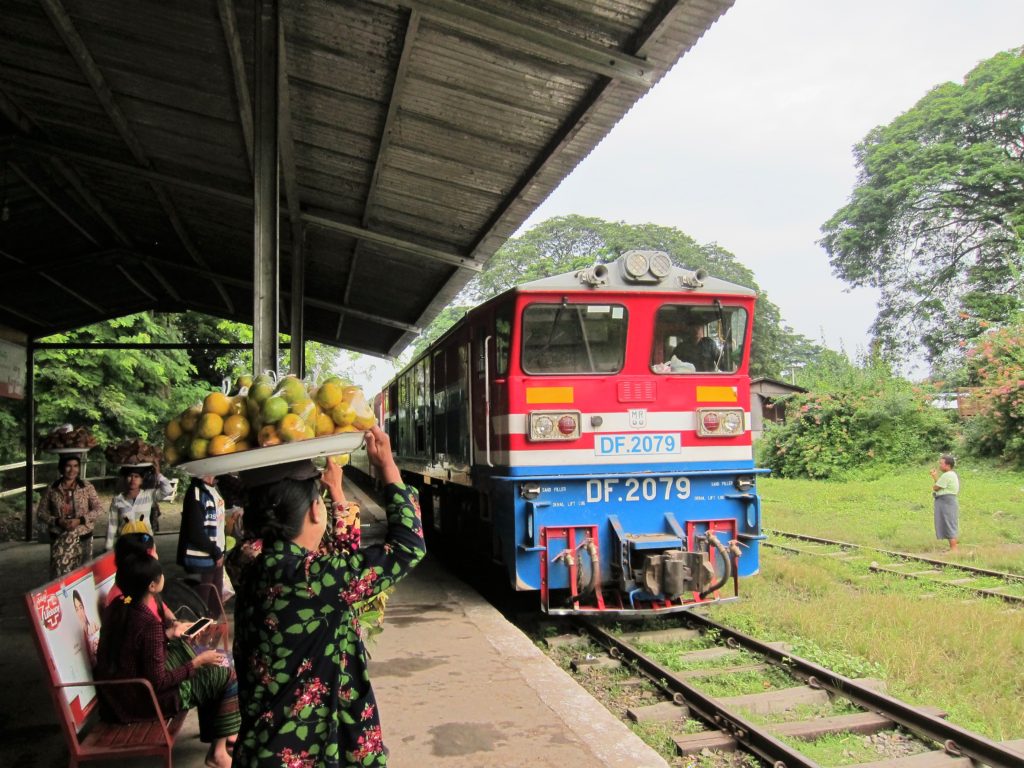 A fine day to be on the move. The fields are full of something yellow in bloom. It looks like canola.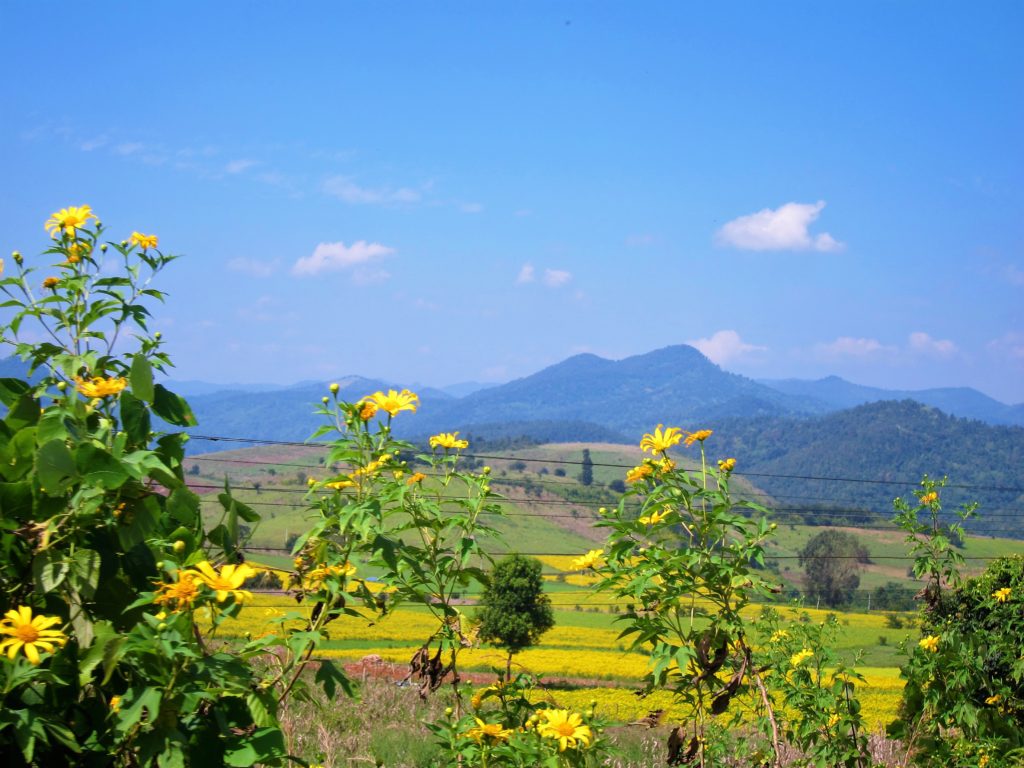 Had to go Ordinary Class, as the Upper Class was sold out. About the only difference: ordinary class has rigid seats as opposed to the  upholstered luxury of Upper Class.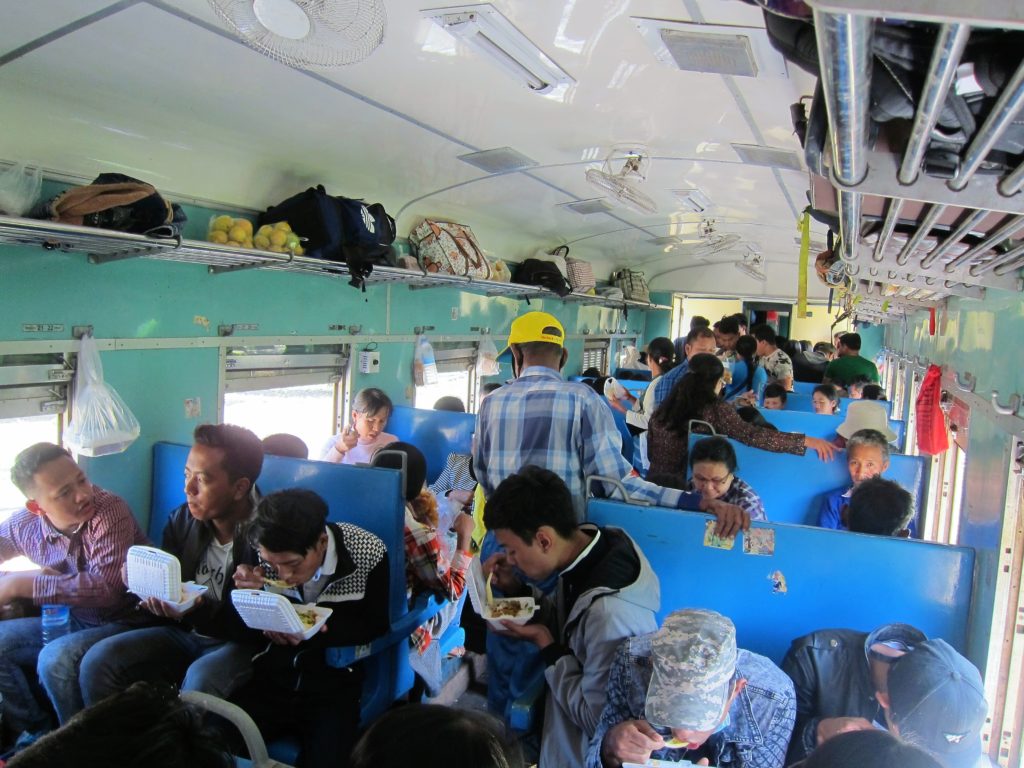 Oh, also it's more crowded, because tickets are half the price of Upper Class. Both classes travel at the same glacial pace.
Pyin Oo Lyin is known for its colonial-era architecture. We didn't see much of that, but our hotel was one good example.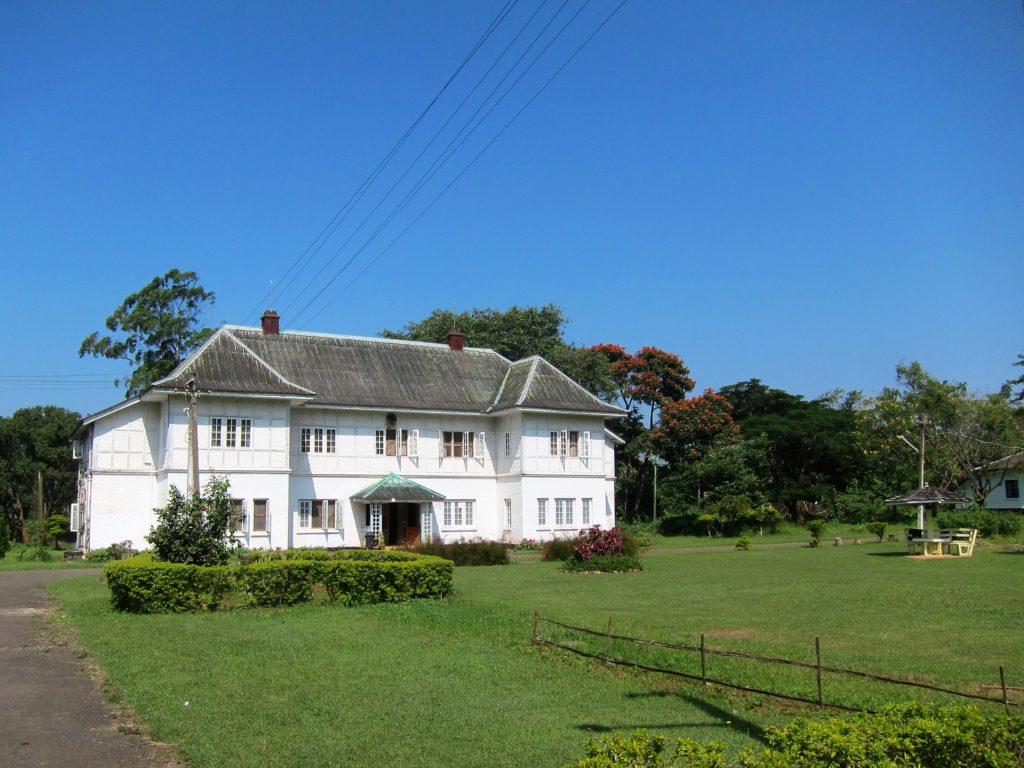 It was built in 1918-1922. All it needs is a brace of greyhounds gambolling in the foreground to look like something straight out of the Home Counties.
The years have not been kind, however. Now descended into a hotel that is within our budget, it still has a few traces of opulence, such as enormous rooms.
Maria tested out the Burmese beauty treatment: thanaka paste.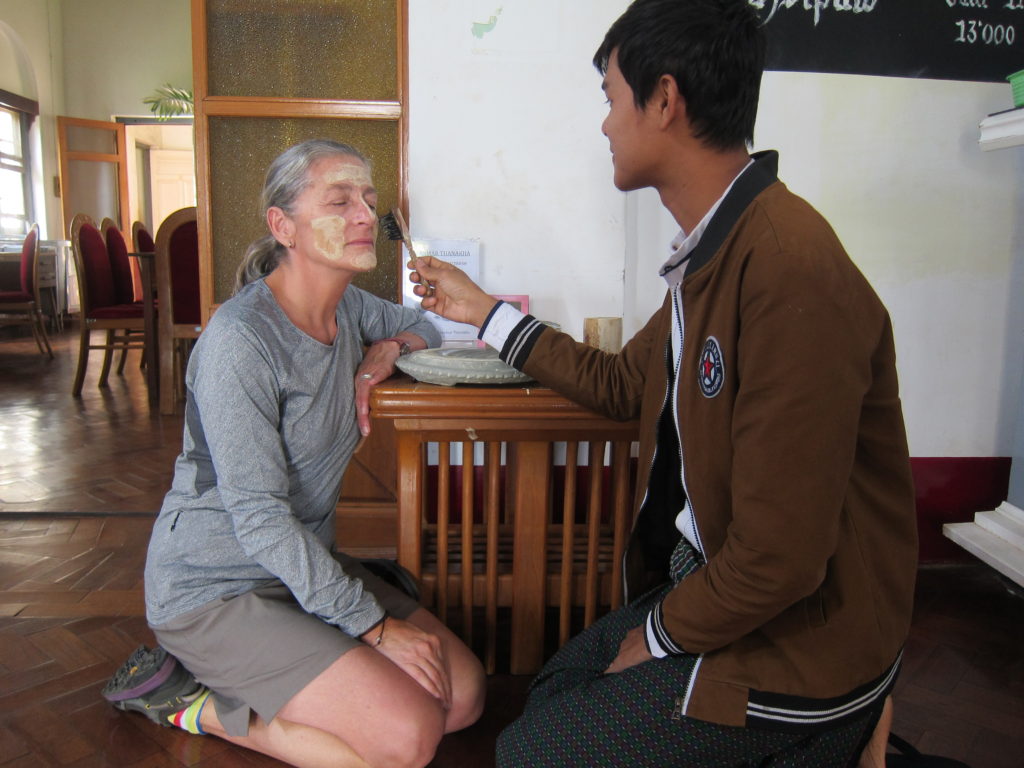 The hotel provides free bicycles, probably because it's some distance from the centre. We biked to the National Kandawgyi Botanical Gardens, a few kilometres from town.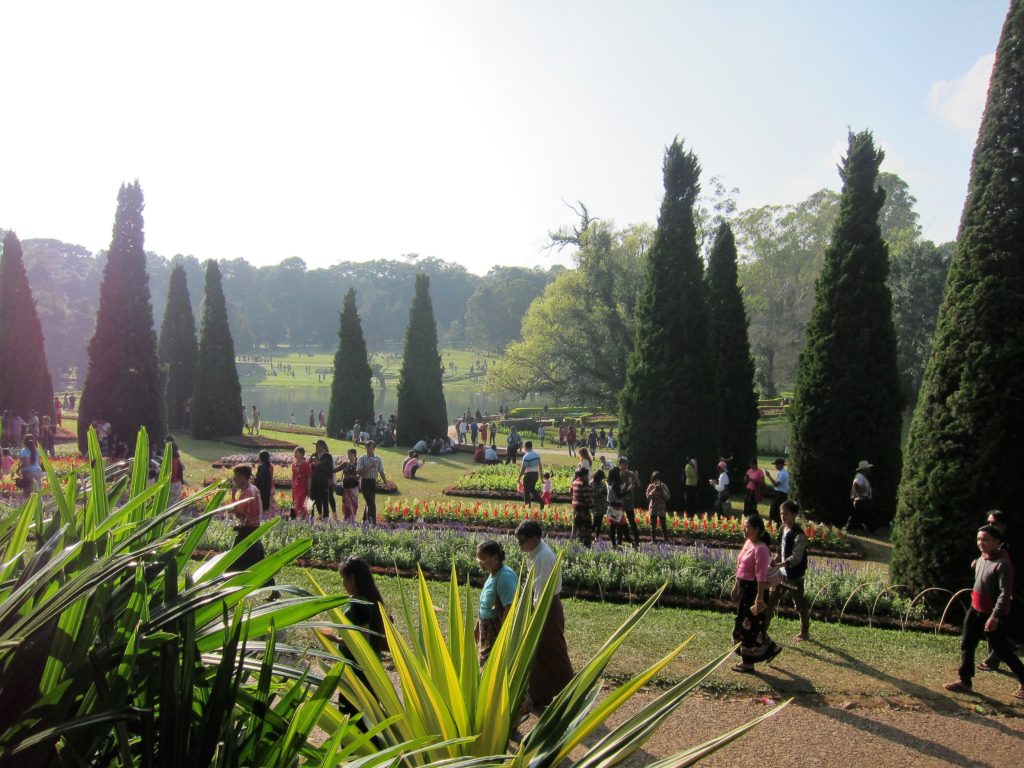 A wildly popular place on the weekend. Families, young couples, overseas visitors – something for everyone.
You can get away from the crowds in the farther reaches of the park, like the Bamboo Forest.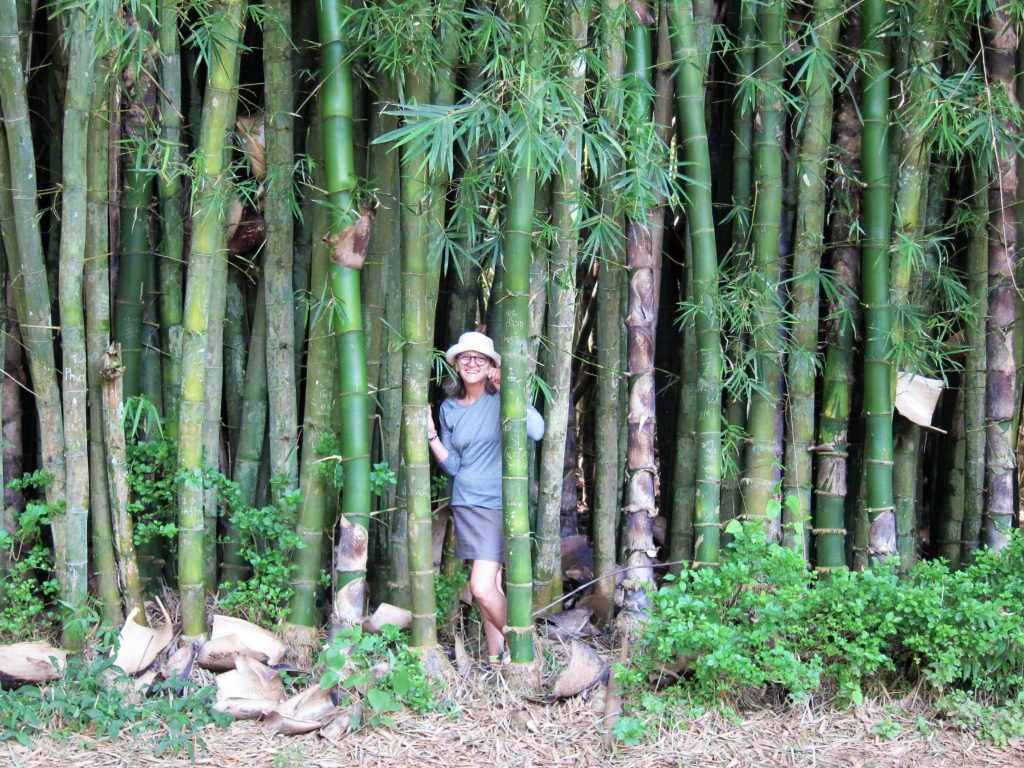 I had to take a picture of this kiosk on the way back.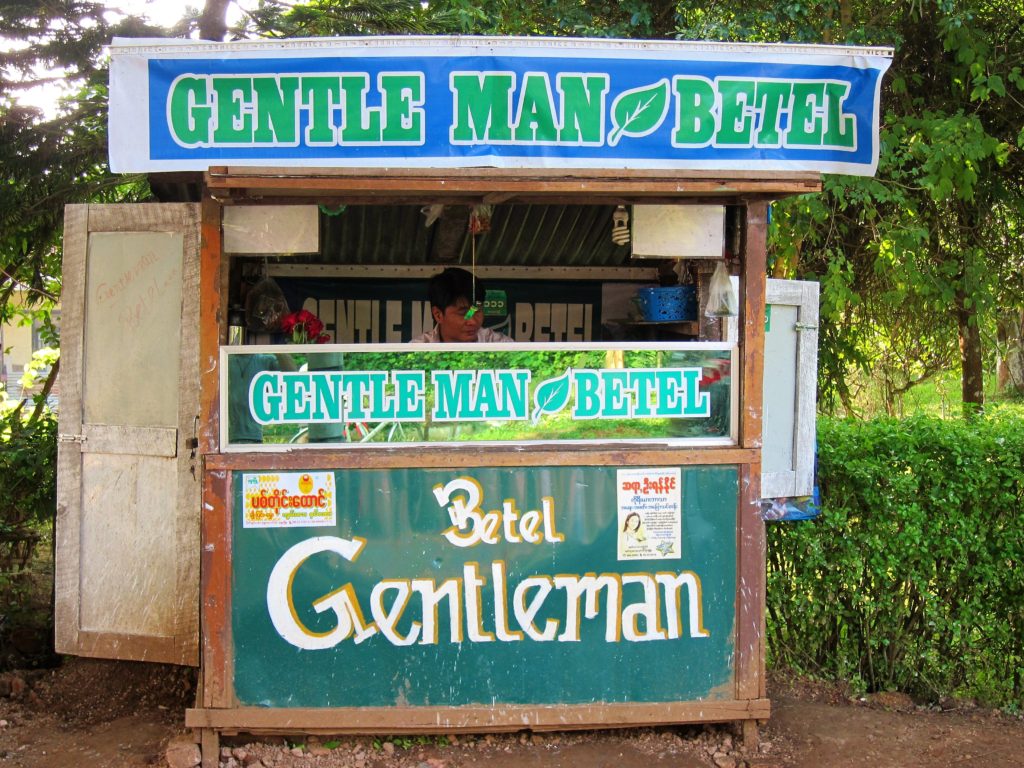 Chewing betel is very popular in Burma, as in a few other Asian countries. You can usually tell by the splats of red gob everywhere. When I saw this betel outlet, I envisioned someone in a top hat and tails – maybe a walking stick, too – casually jettisoning a stream of scarlet goo onto the sidewalk with a satisfied air.