Luang Prabang must be Lao for 'nifty little town'.
Getting here was half the fun. Some of the niftiness includes streets that are easy to bicycle around.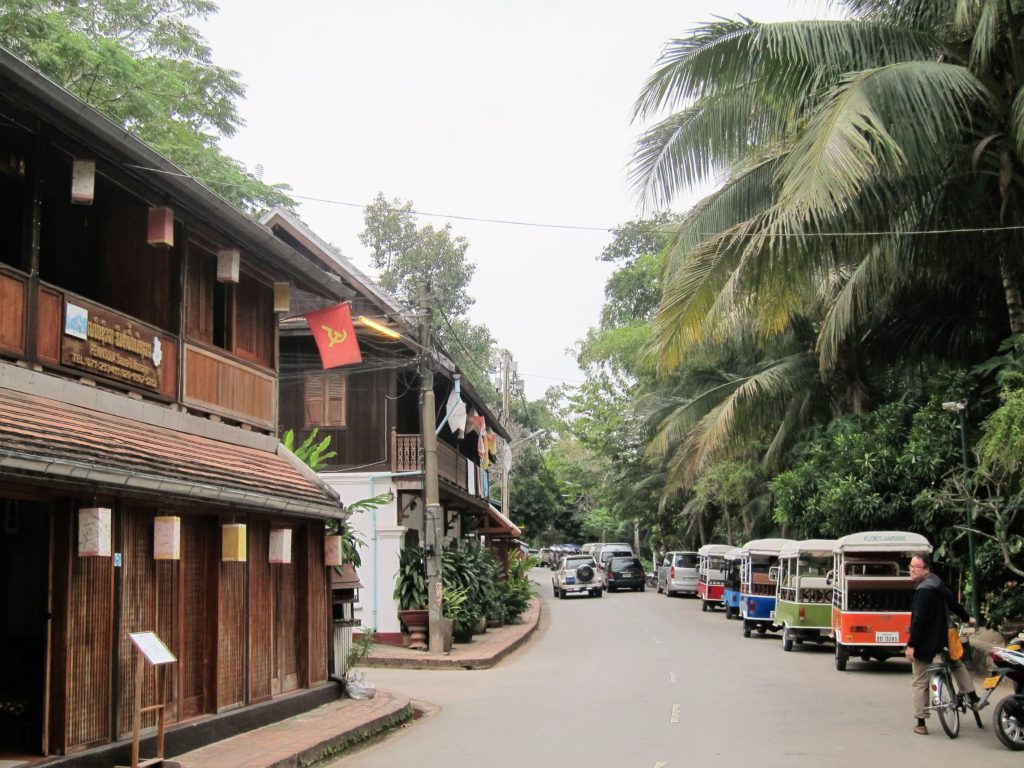 Temples galore. This one is at the Royal Palace and contains the Prabang Buddha, after which the town gets its name.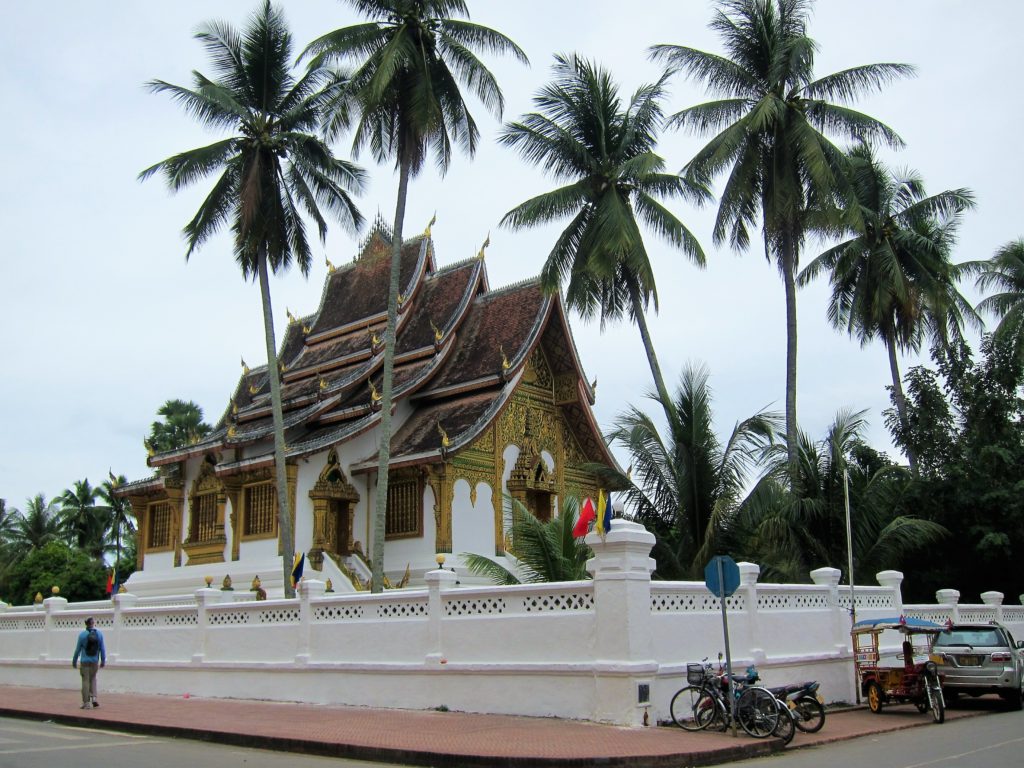 It has French colonial architecture.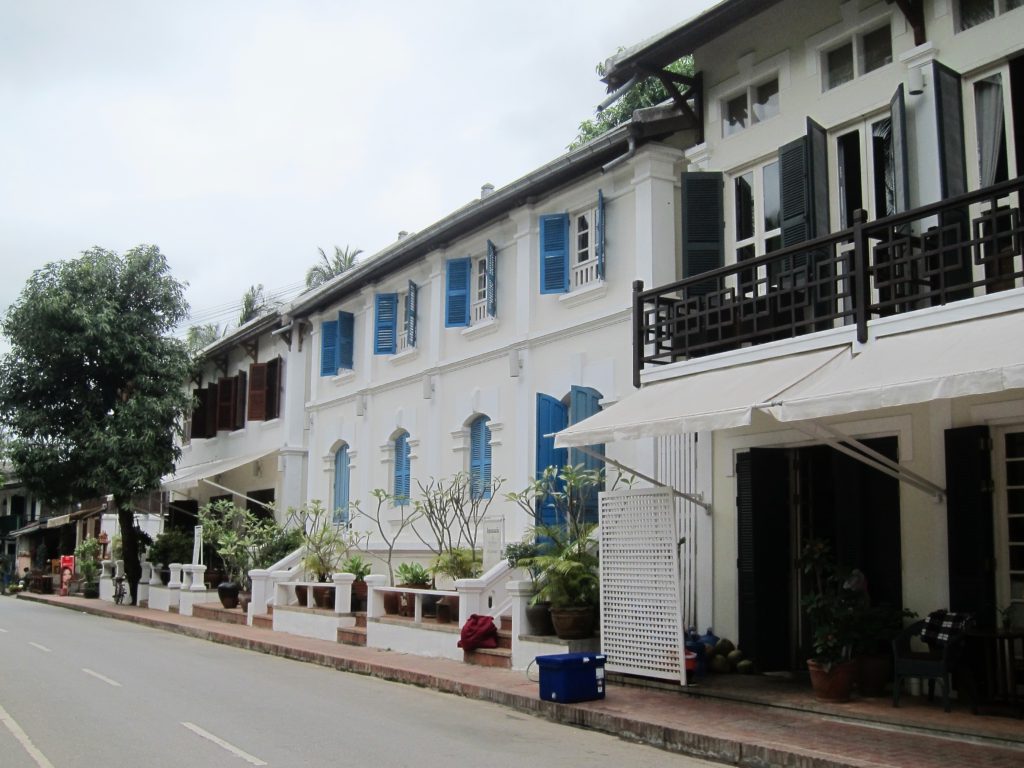 More French colonial architecture.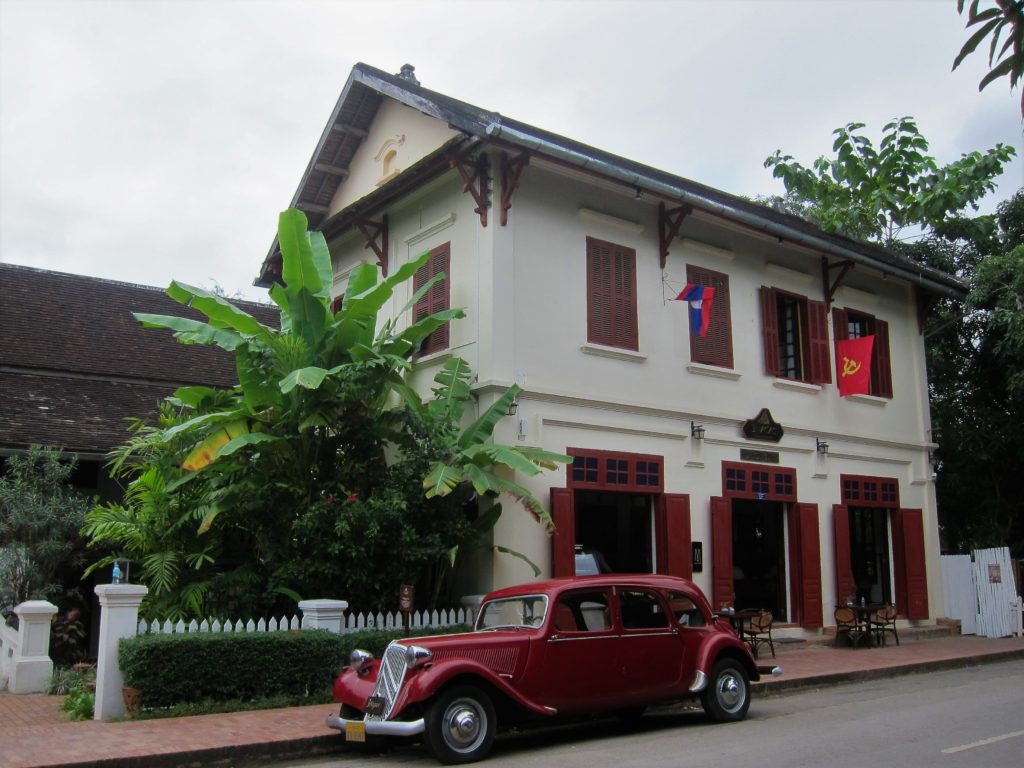 It's on the Mekong River.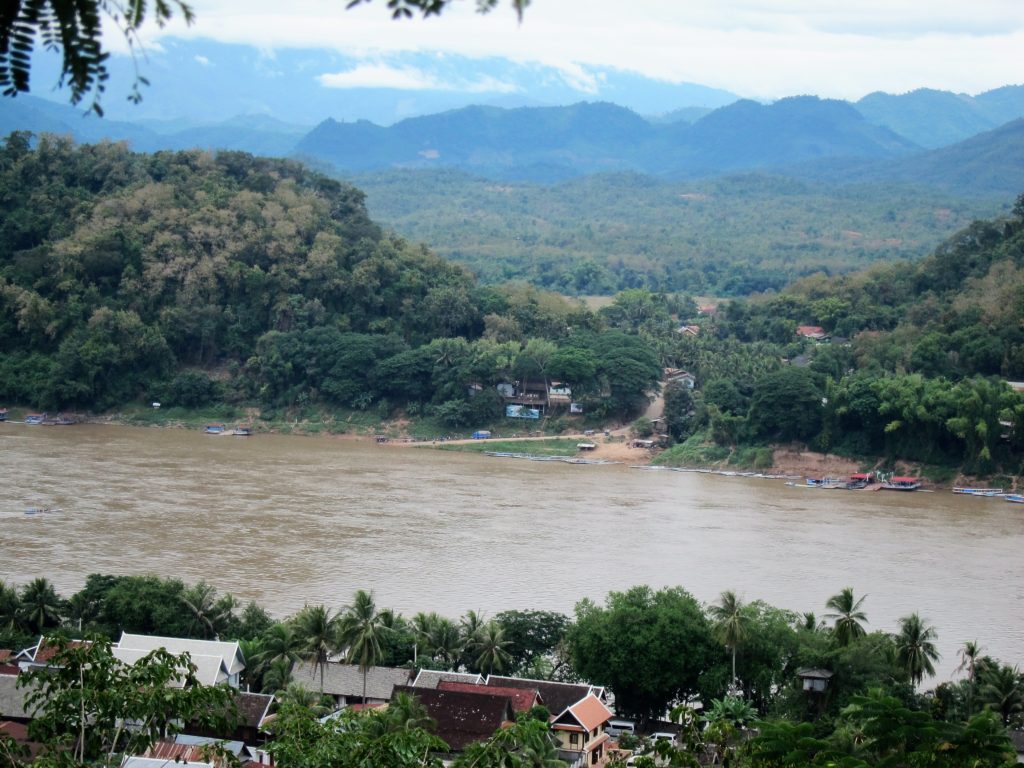 It's also on the Nam Khan River.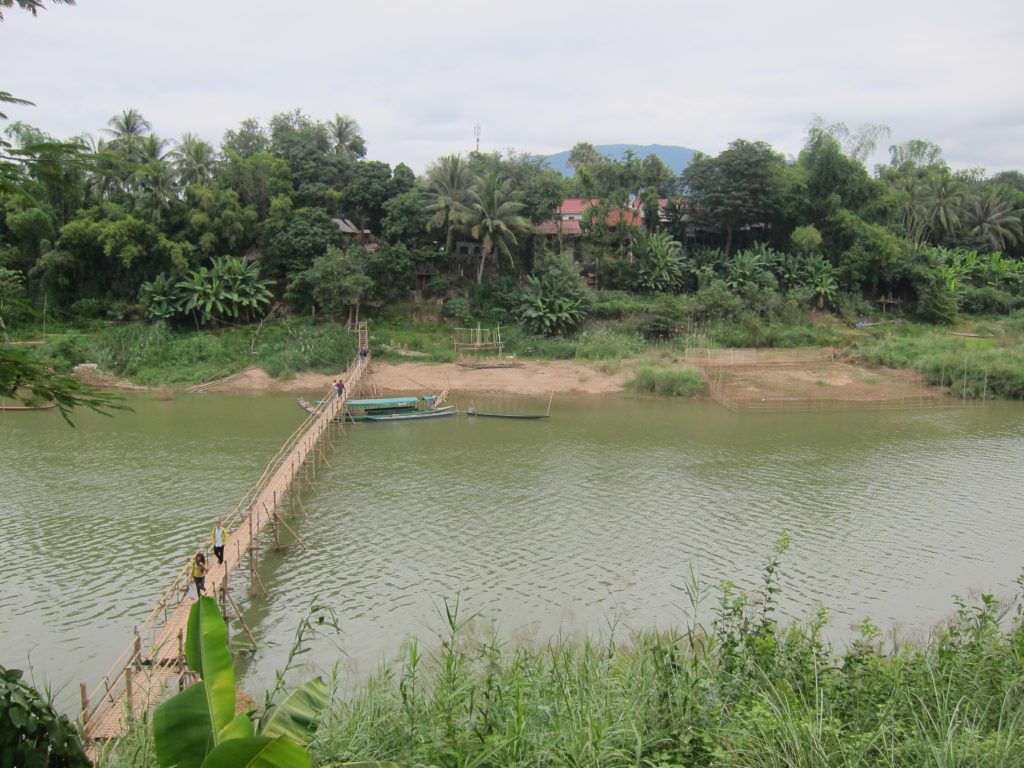 You can climb Phousi Hill in the middle of town for a panoramic view.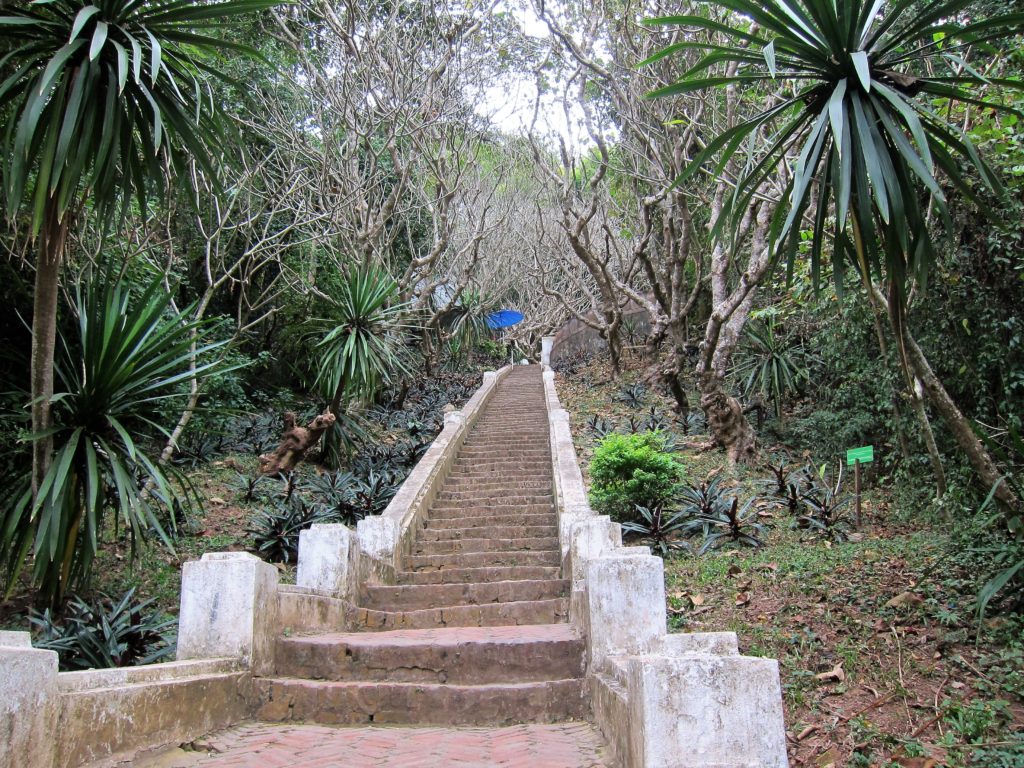 You can purchase little birds to liberate ( like we did in Rangoon).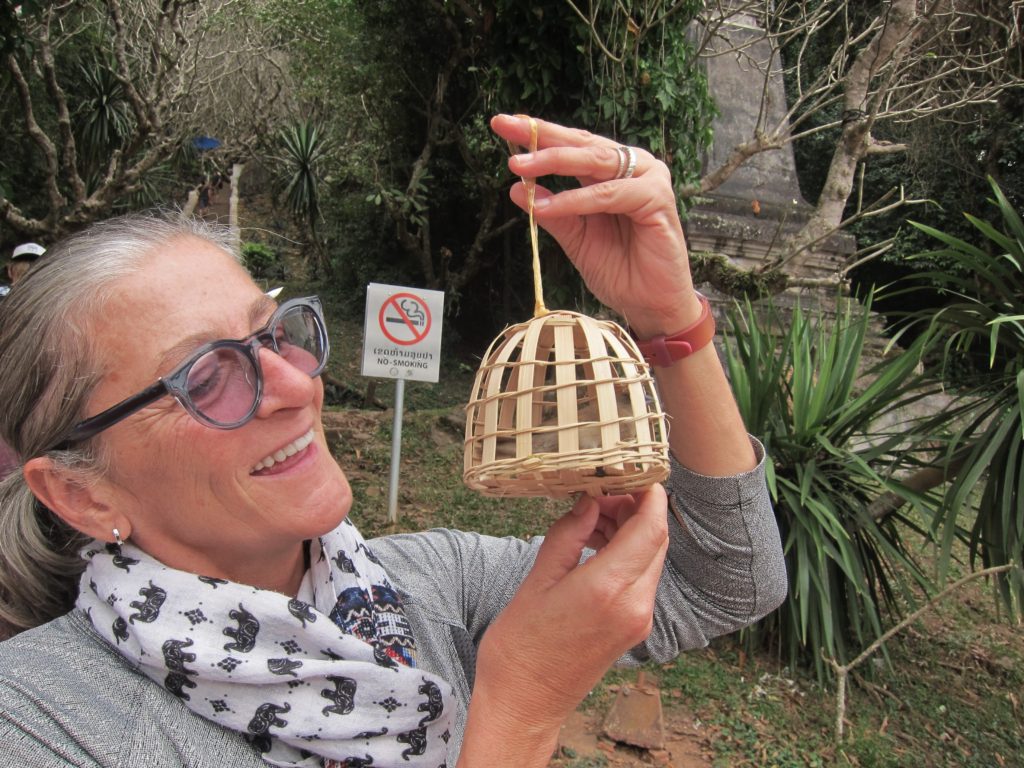 Soon to be freed.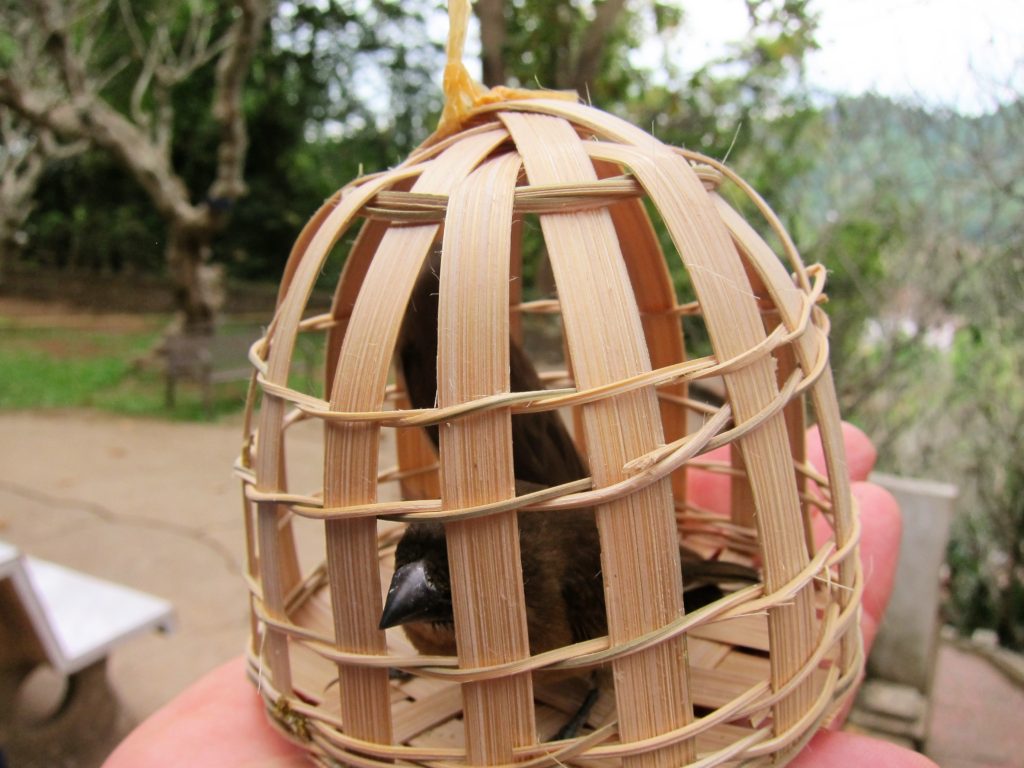 It has a wonderful museum of local ethnography.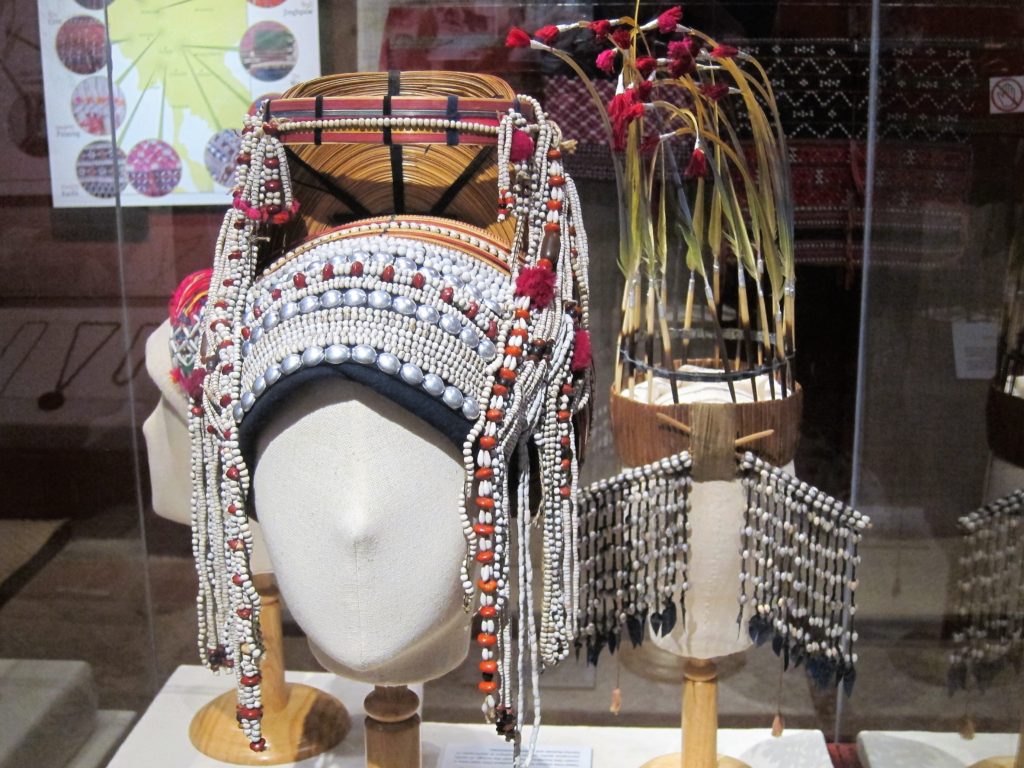 This highlights the fantastic textiles that Laos produces.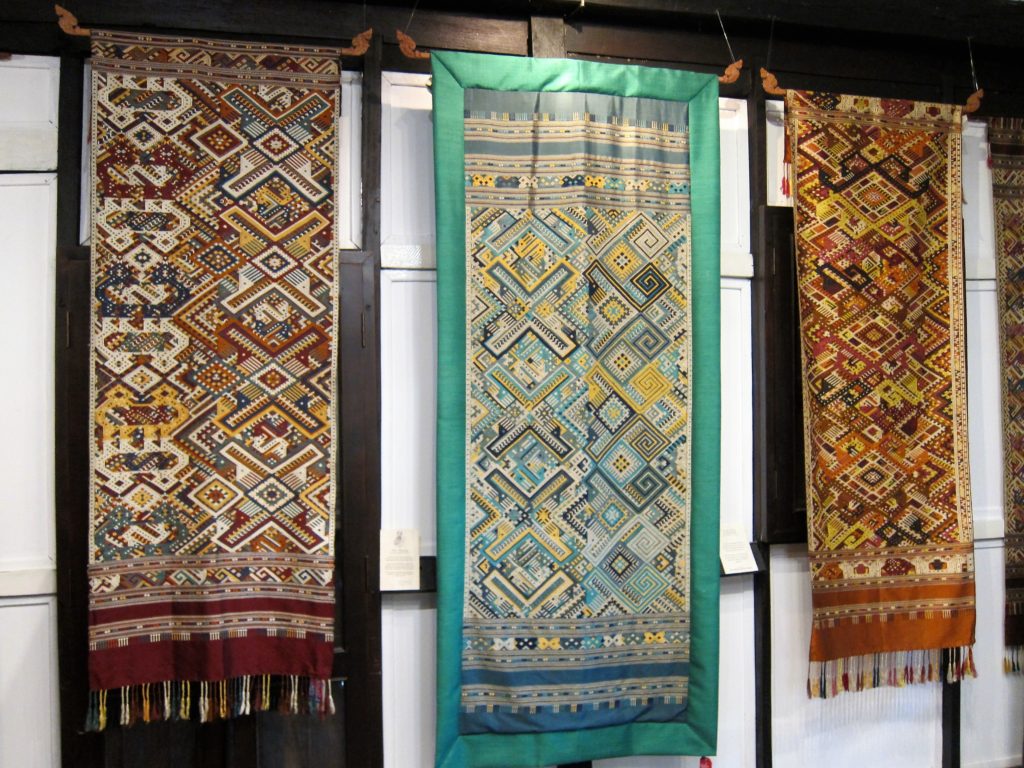 One of the pleasures of travel – today, we ran into a nice German couple we first met in Pagan, Burma. We arranged to meet later in the evening for a pizza across the bamboo bridge and had a delightful time.
Sight or Insight of the Day – Luang Prabang
Went to the UXO Visitors Centre here in town.
Although all sides in the Vietnam War deny any activity in Laos, North Vietnam used it as a conduit for the Ho Chi Minh Trail, and the Americans bombed areas of the country to smithereens trying to disrupt it.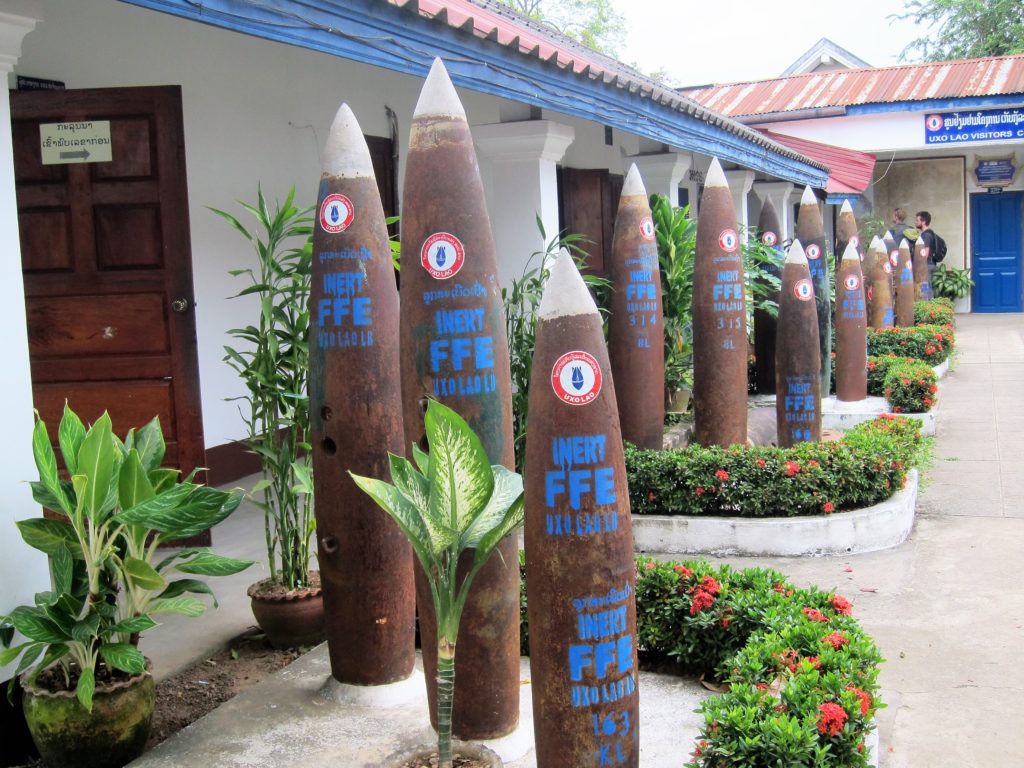 Quote from another site:
'From 1964 to 1973, as part of the Secret War operation conducted during the Vietnam War, the US military dropped 260 million cluster bombs – about 2.5 million tons of munitions – on Laos over the course of 580,000 bombing missions. This is equivalent to a planeload of bombs being unloaded every eight minutes, 24 hours a day, for nine years – nearly seven bombs for every man, woman and child living in Laos.'

'It is more than all the bombs dropped on Europe throughout World War II, leaving Laos, a country approximately the size of Utah, with the unfortunate distinction of being the most heavily bombed country in history.'
About a third of these munitions failed to explode. So there  is some nasty stuff left over from the Vietnam War. A lot of nasty stuff. This organization both finds and disposes of unexploded ordinance – which will take centuries – and educates people &  their kids how to avoid contact with UXO.