Luang Prabang, Laos
"Believe me, my young friend, there is nothing — absolutely nothing — half so much worth doing as simply messing about in boats."
Rat to Mole, The Wind in the Willows
Messing about in boats indeed. From Pai, we decide to head to Laos and take the slow boat from Huay Xai to Luang Prabang.
First step was to get to Chiang Khong, the Thai border town across the Mekong River from Huay Xai. Caught a bus to Chiang Mai, but the last bus onward to to Chiang Khong had no seats left. Instead, we traveled to Chiang Rai and spent the night there, catching an early morning local bus to the border.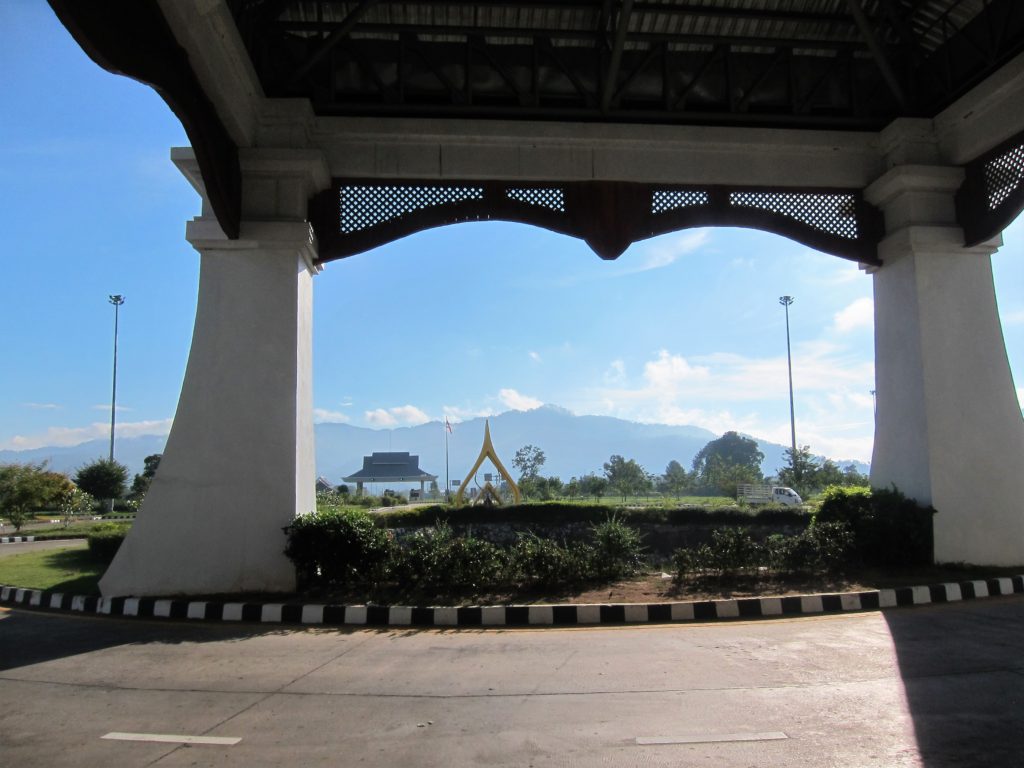 Our first land border crossing of the trip. How exciting.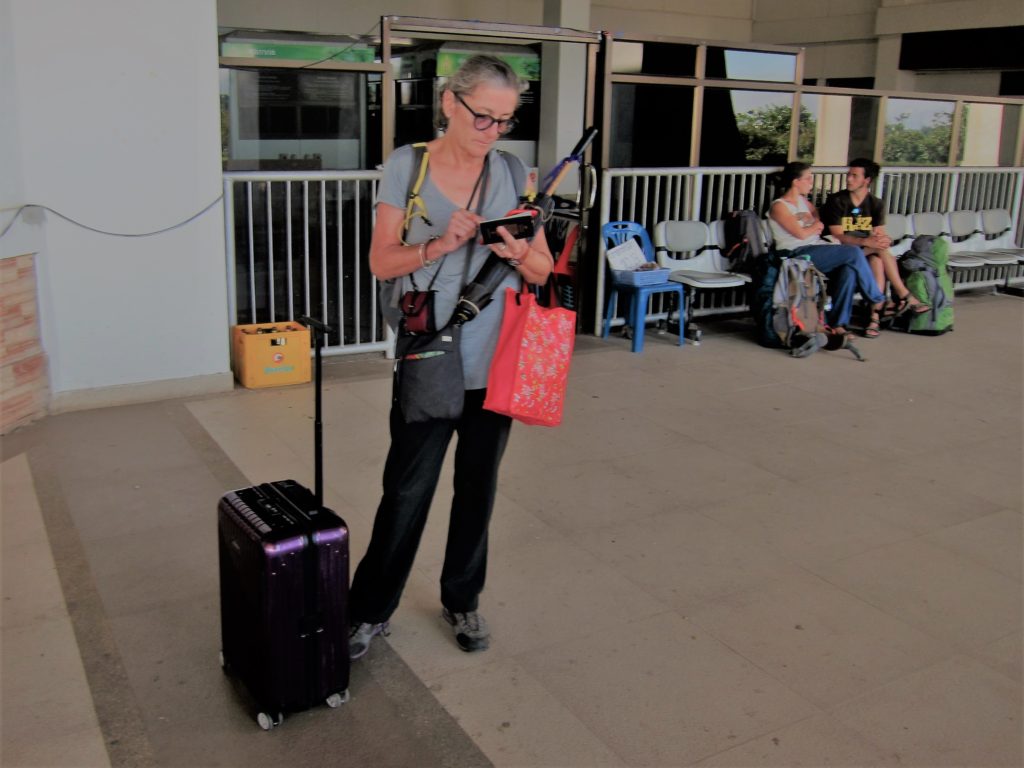 We apply for visas-on-arrival.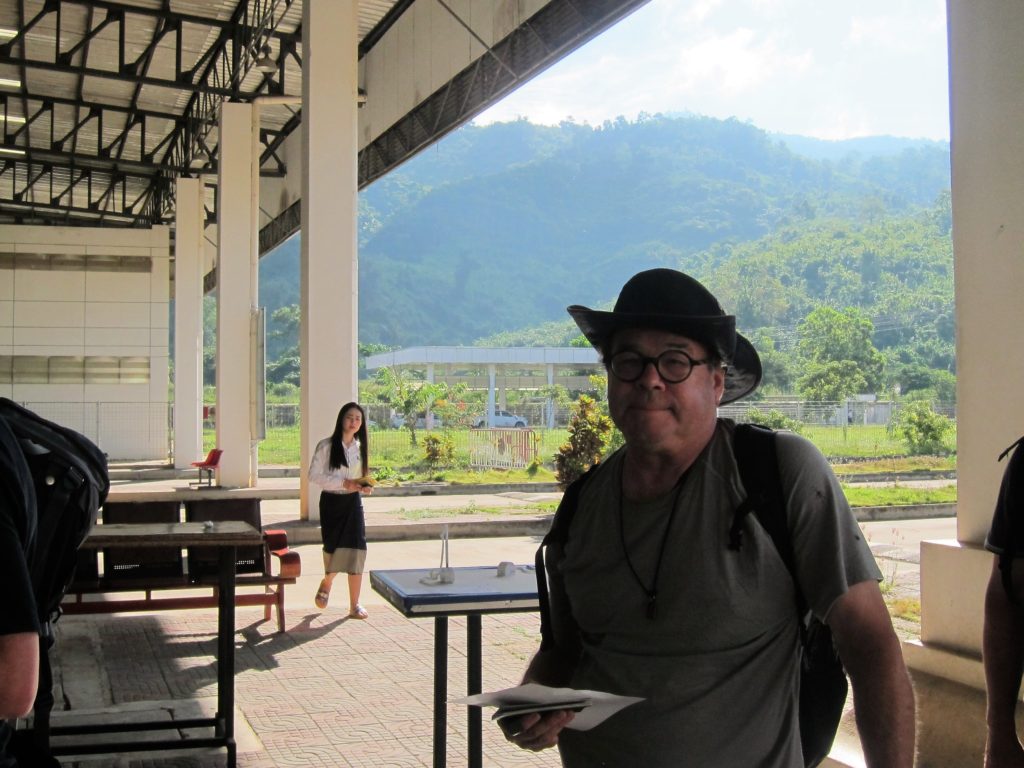 We finally make it to the docks in time for the 11:30 departure.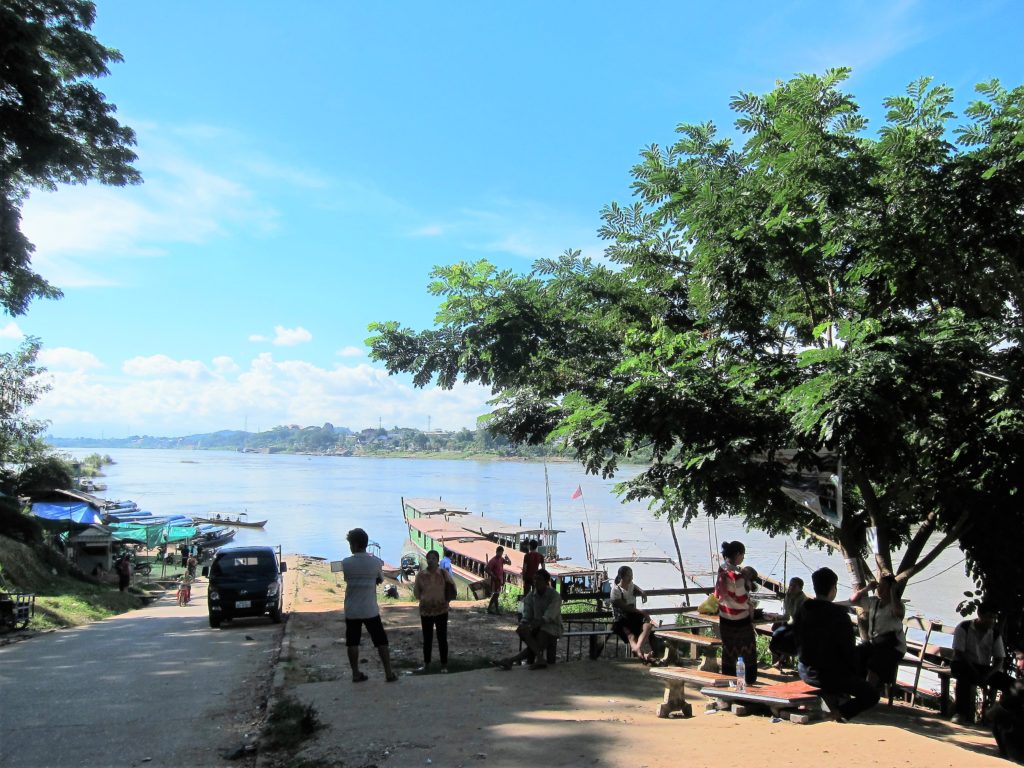 Mostly foreign visitors take this boat. A good mix of ages, with an afterdeck for the party animals, thankfully separated by a roaring diesel engine.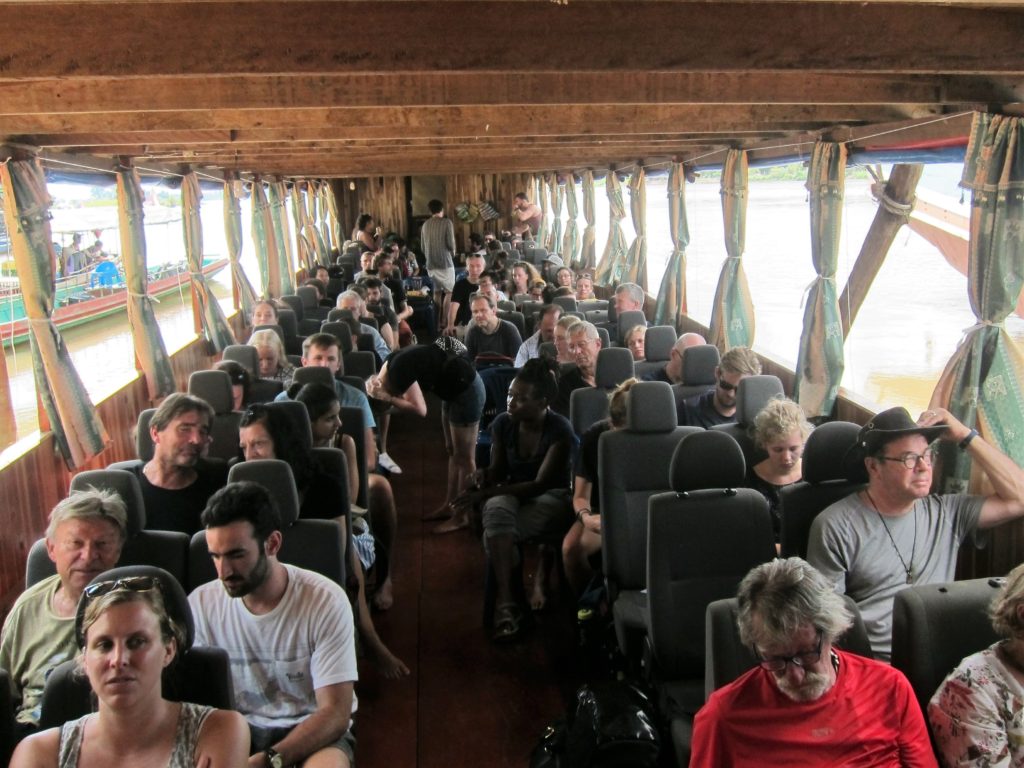 One of the most enjoyable trips we've had so far. The boat is open to the balmy air, the Mekong flows by scarcely a metre below the gunwales.  Comfortable, if not luxurious. Beer is available. Other drinks and snacks, too.
The scenery is really quite spectacular. Green mountains, interesting rock formations, tidy-looking villages, dunes of fine sand that look like they've been shipped in from Ipanema.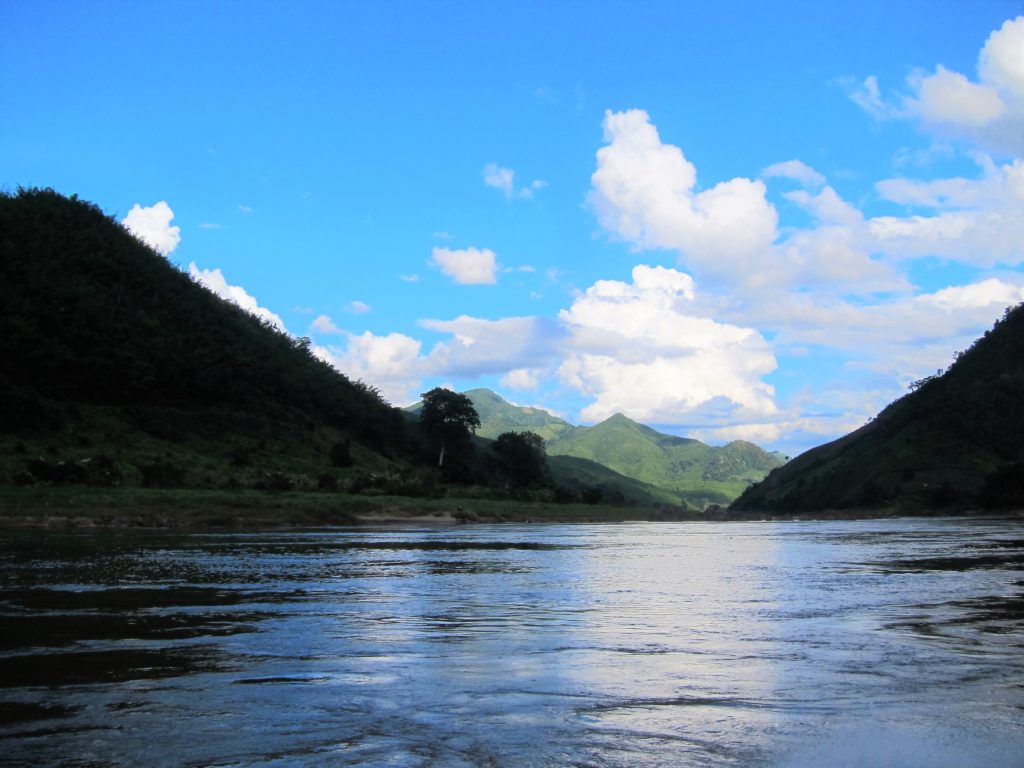 The animals seem to enjoy the riverside life. We pass groups of cows, water buffalo, goats – even the odd pig – relaxing by the water, seemingly no people around, in Eden-like tranquility.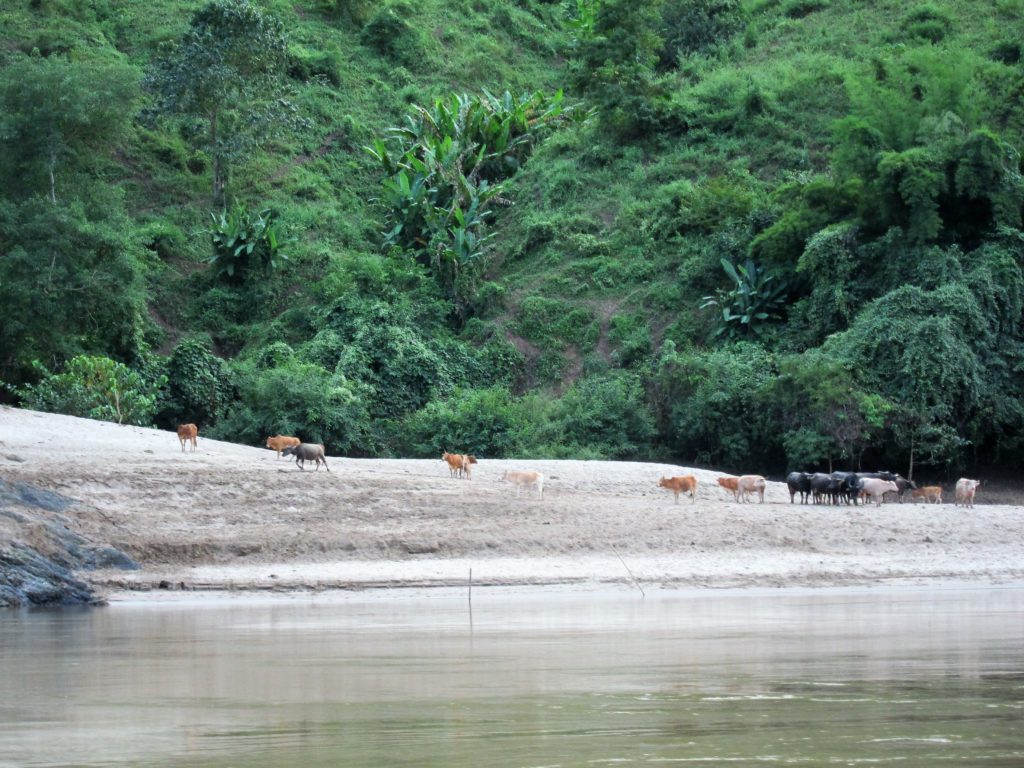 We overnight in Pak Beng, a single-street town that subsists mainly on providing room and board to boat passengers. Sausages are a specialty of northern Laos. I have a fatal weakness for sausages. I get my Kip out for a woman grilling up a variety of savoury snarlers on Pak Beng's main street.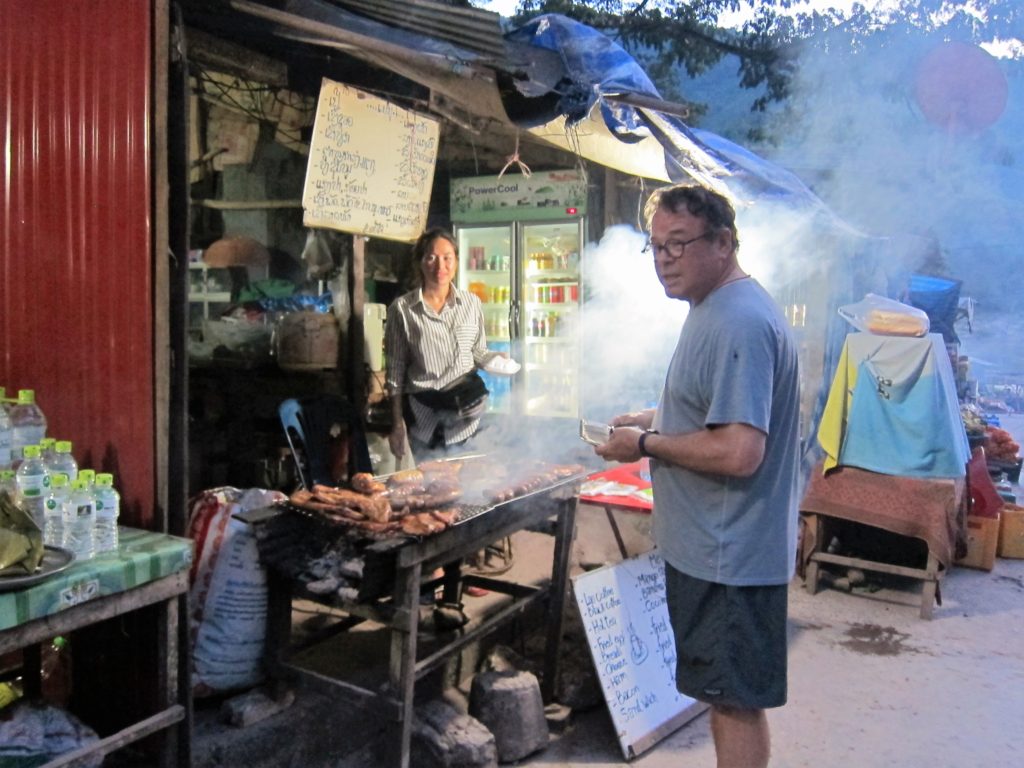 After a night in Pak Beng, we carry on down the river, stopping occasionally at small villages, letting people on and off.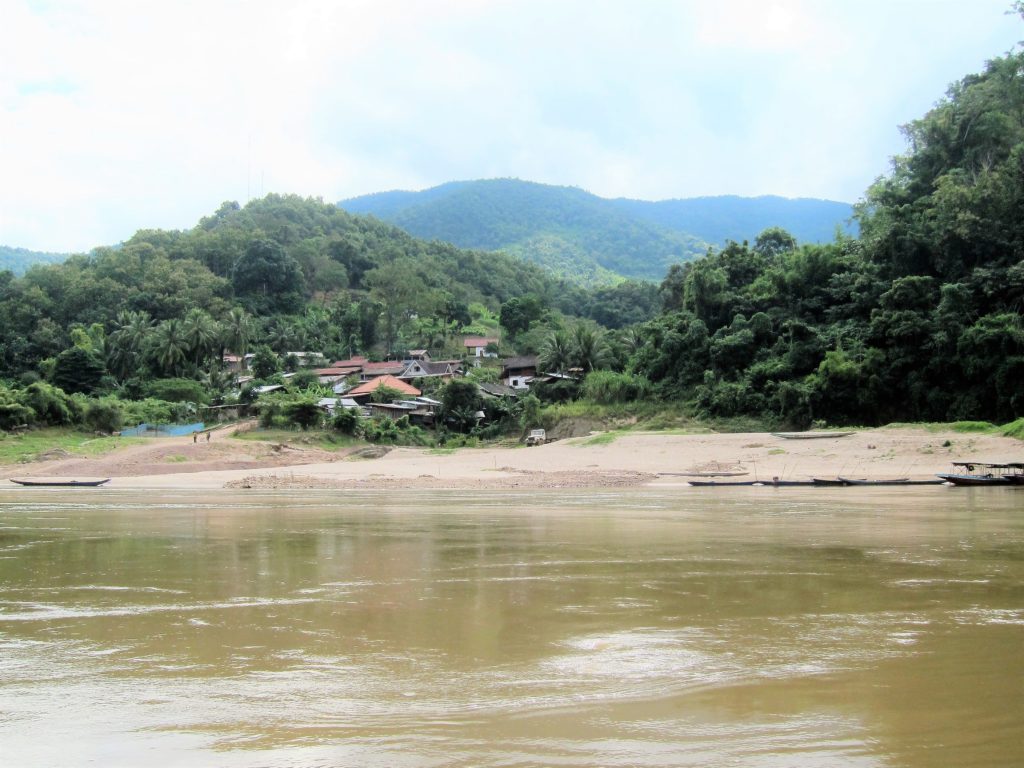 A few more observations:
The hammer and sickle flag still flies beside the Lao national flag in some places. I thought communism (at least wearing it proudly like a badge) went out with mullets. Strange, because Laos doesn't have that drab, sad shabbiness and heartbreaking scarcity of -well, just about everything – that is the signature of communist countries.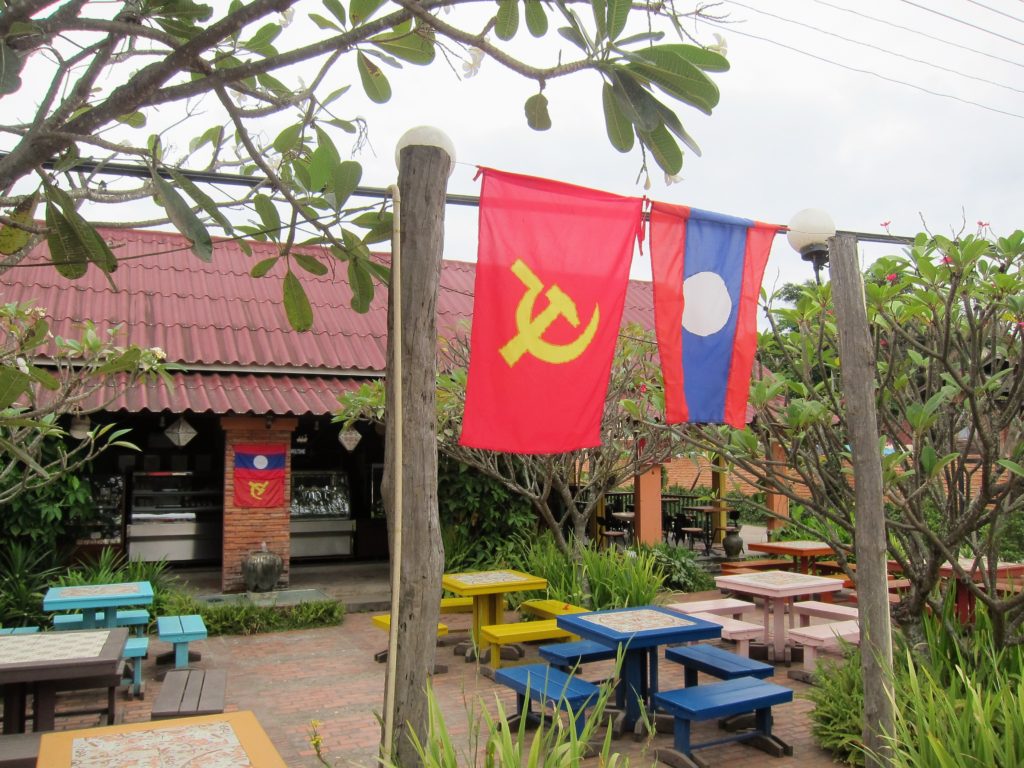 Signs of Chinese investment – saw Chinese companies constructing at least one large tunnel and one bridge over the Mekong. You can tell by the prominent 30-metre red banner in Chinese.
Speaking of Chineses presence throughout SE Asia, read recently that Thailand plans to translate traffic signs in northern Thailand into Chinese due to the number of accidents involving Chinese visitors. Maybe they're just bad drivers.
By 4:00 PM, we arrive in Luang Prabang. Staying a guest house in the Old Town.
Sight or Insight of the Day
The morning we left Pai, we were greeted in the bathroom by this spider.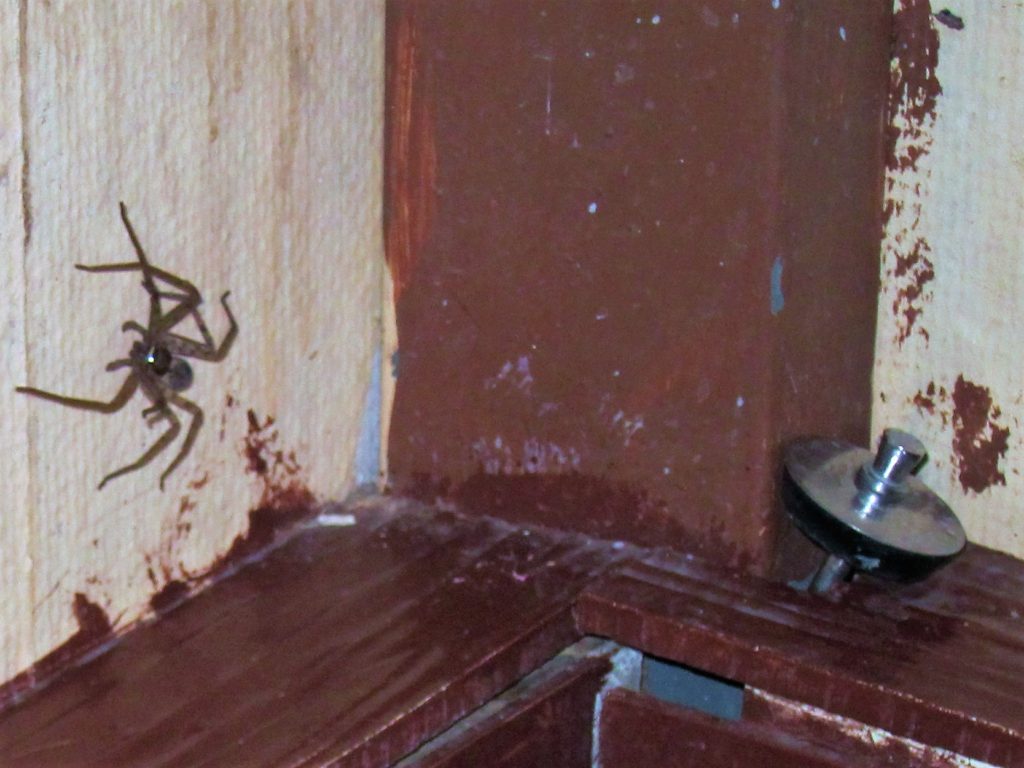 For scale, that's a biggish sink stopper in the corner. This is the first creepy crawly encountered in nearly two months of travel. She was more frightened by the likes of us – at our first slight movement, she took off as if chased by all the devils in Hell.