…and the world's your oyster! We finally depart Koh Rong Samloem by boat and bus it from Sihanoukville to spend one night in Phnom Penh. We fly early next morning back to Thailand to spend one night in Bangkok.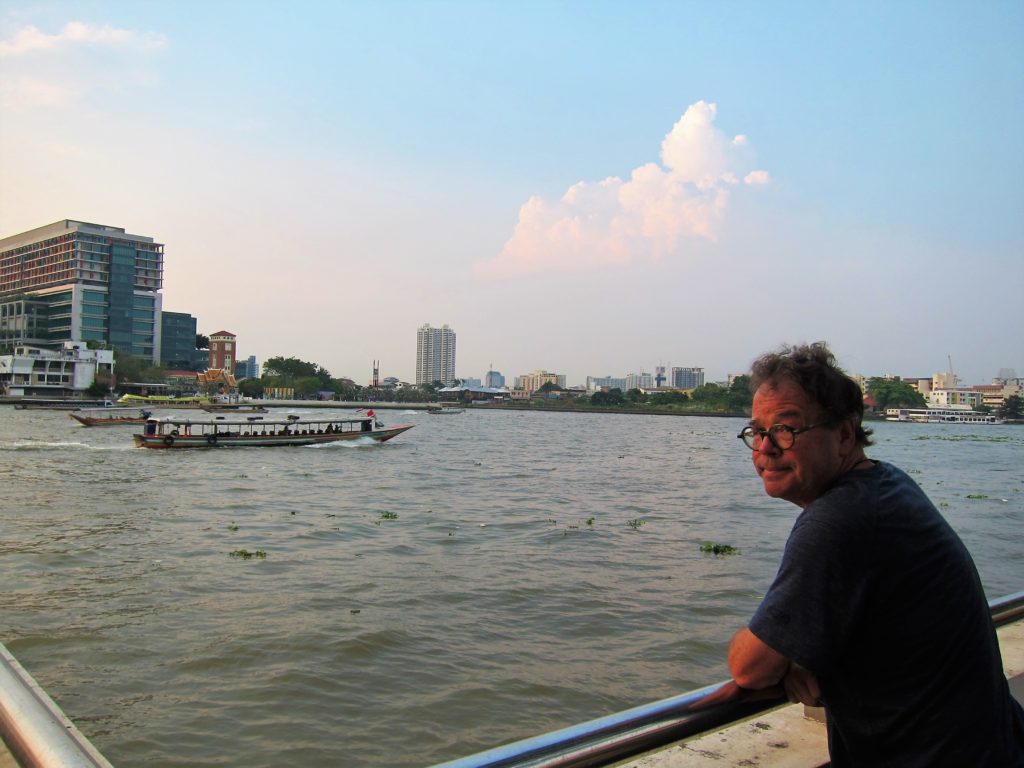 Back to where it all began. It's enjoyably familiar. After a night spent at the Sam Sen Sam guest house, we visit the National Museum.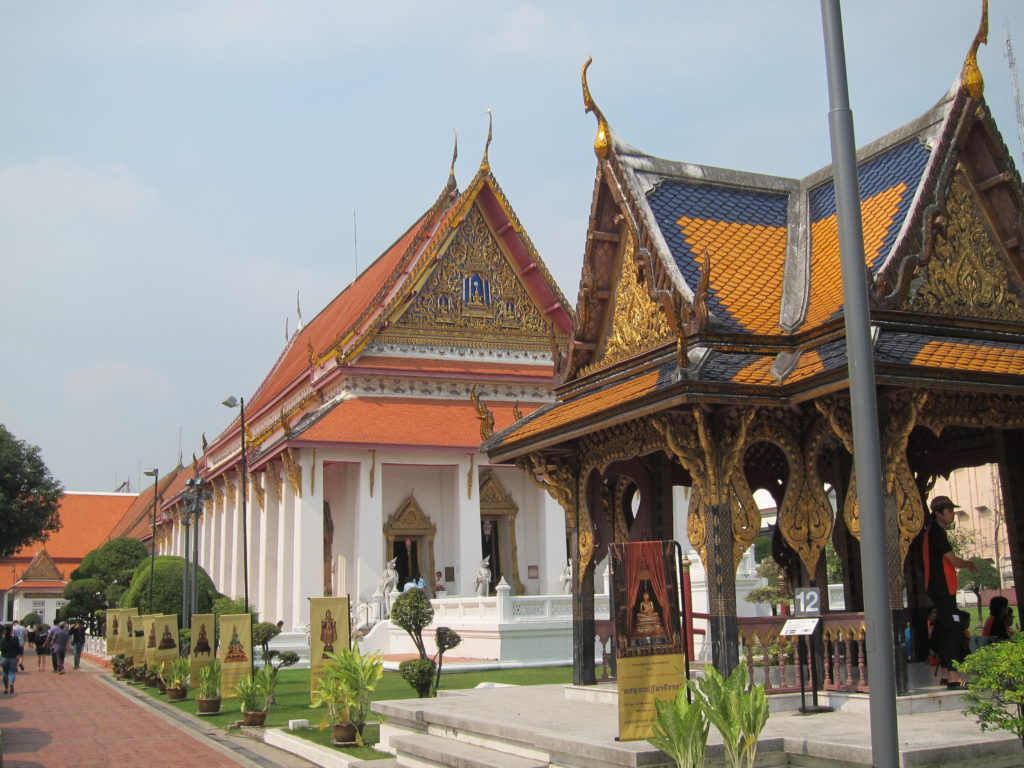 Besides an excellent temporary exhibit on the cultural treasures of Japan, we see lots of indispensable Thai regalia, like palanquins and elephant howdahs. The buildings themselves are impressive.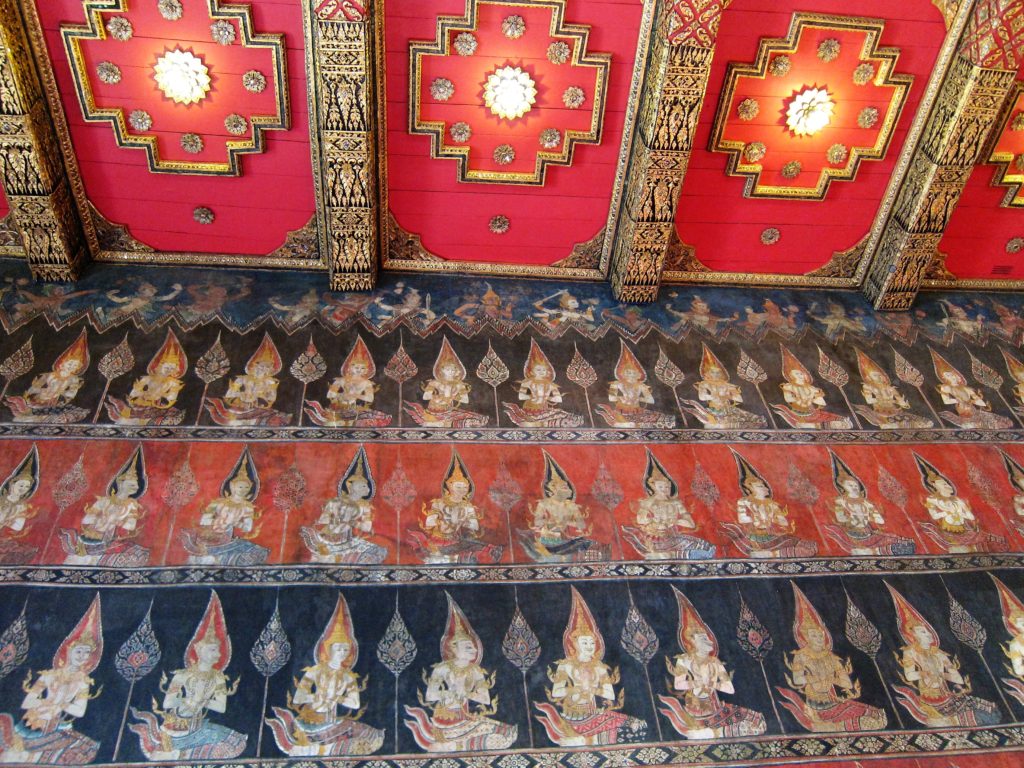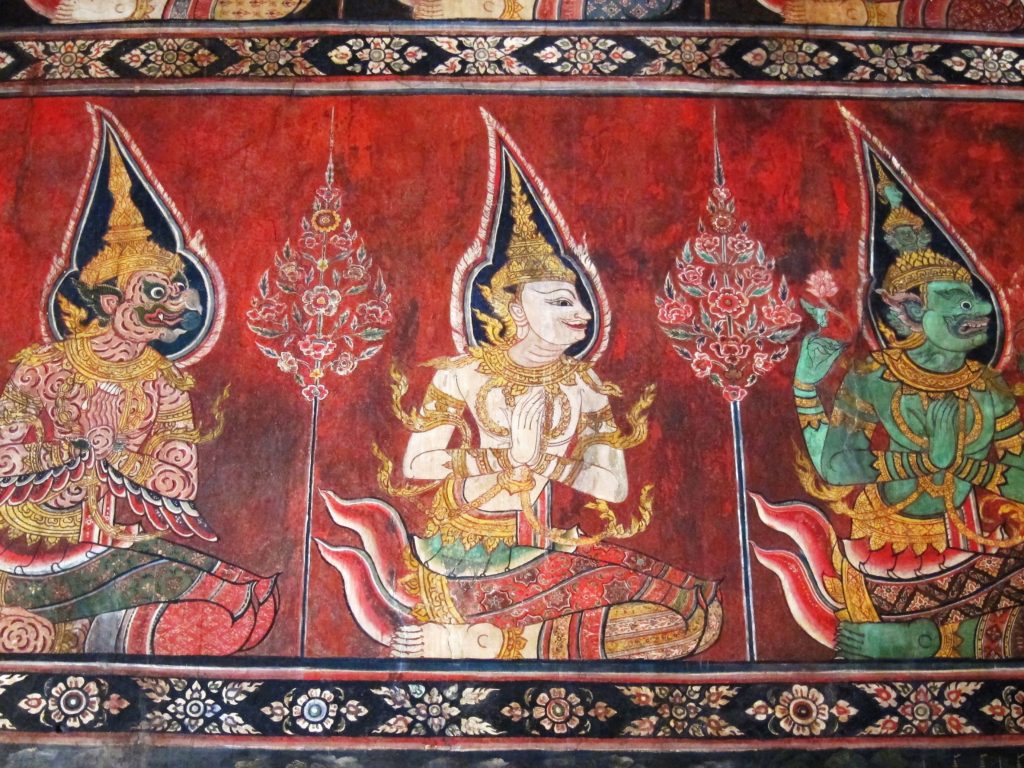 We also see these ridiculously elaborate puppets.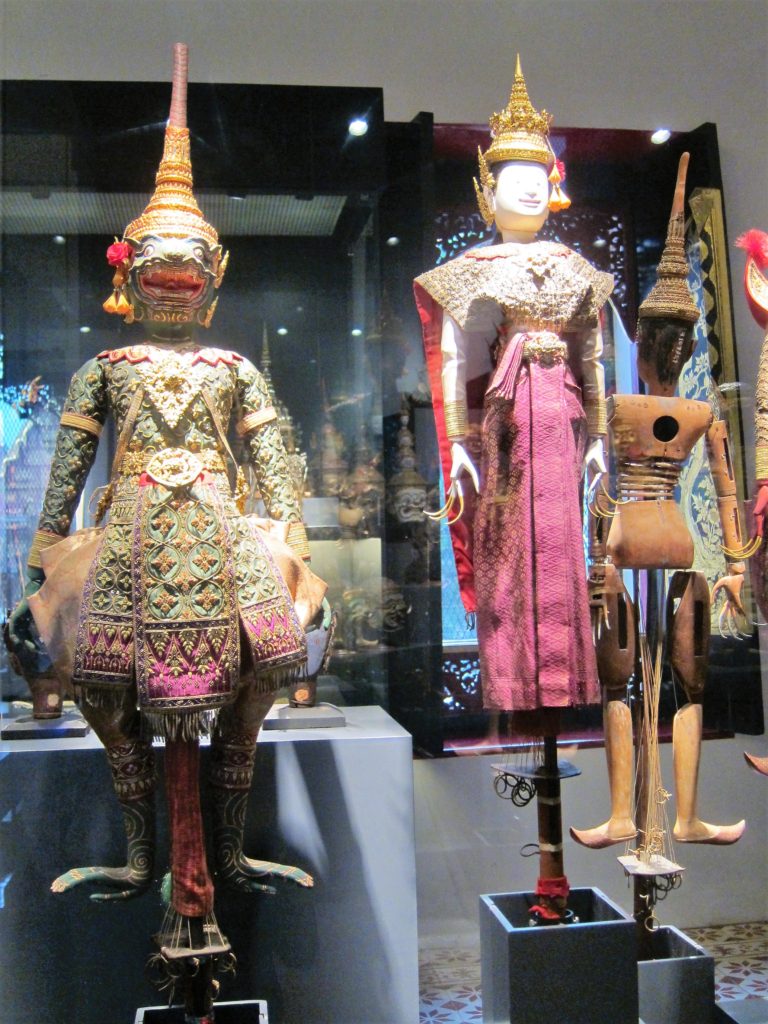 And some  masks. The one on the bottom resembles Donald Trump.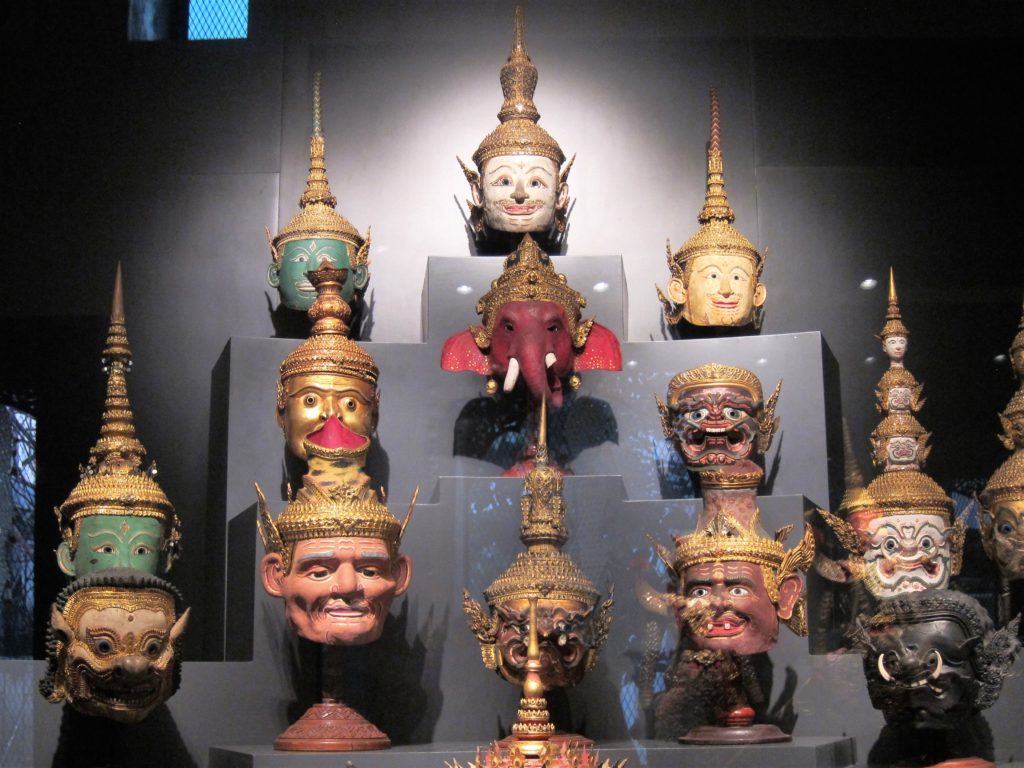 Some fancy headdress.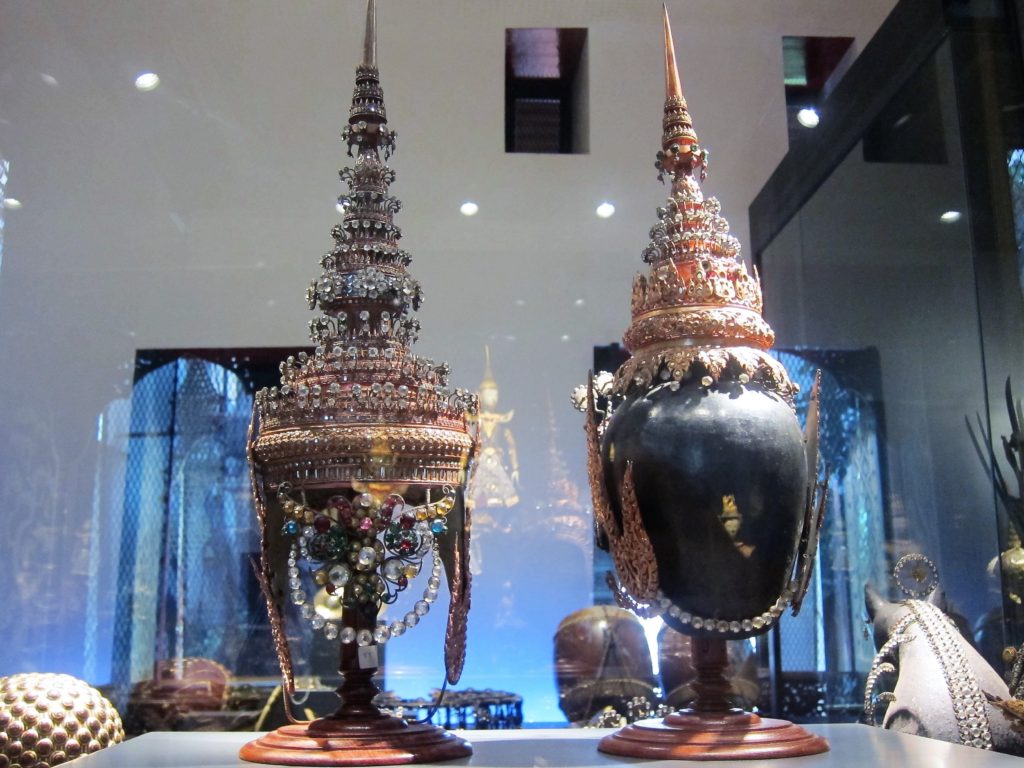 At ten in the evening, we catch the overnight sleeper to Chiang Mai. Better than Myanmar Railways by a mile.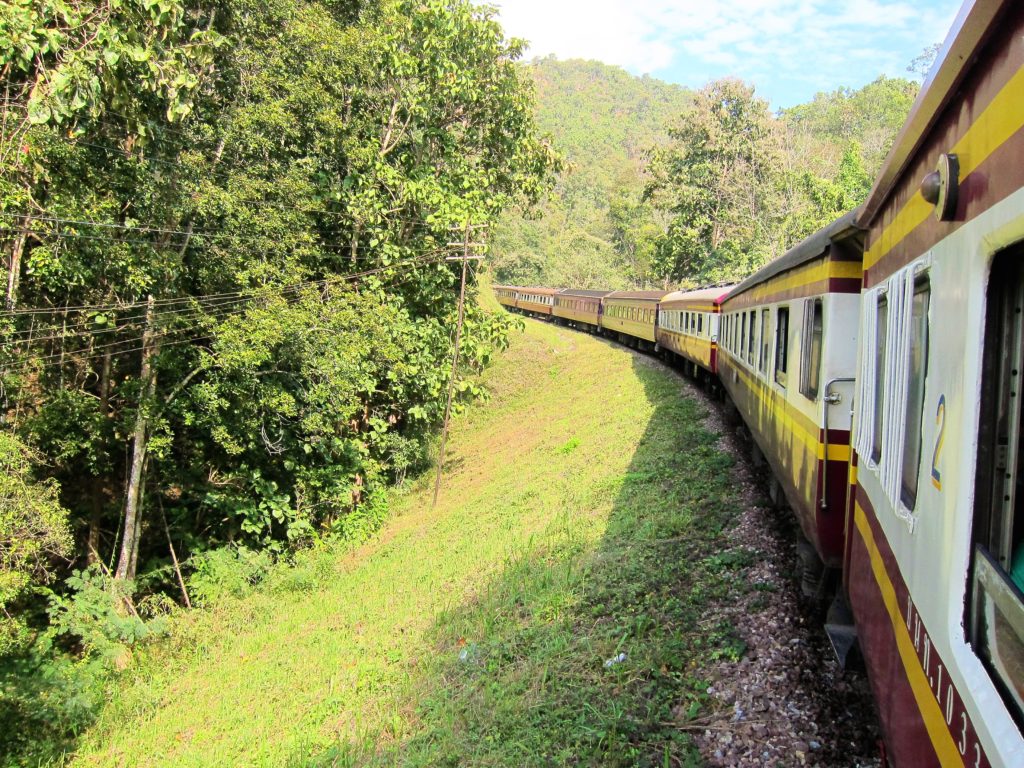 Sight or Insight of the Day – One Night in Bangkok
When we first arrived in Thailand three months ago, many people still wore black, in mourning for the late king. Now that he's been properly mourned for a year and safely cremated (at the end of October), there's more colour in town.
While exploring a back alley near the river, we look down to see – a rabbit! Obviously somebody's free-roaming pet, he doesn't seem to mind the confined chaos of narrow alley life, or the danger from dogs, cats, or rats. We pet him expertly, to his great delight.
Just before we left Canada, I read Anna and the King of Siam. Simultaneously, I read The Windup Girl, a science fiction novel that takes place in a Bangkok of the future. Interesting to contrast the past and the future with the rapidly-evolving Bangkok of the present.