After the overnight sleeper from Bangkok, we arrive in Chiang Mai for the third time this trip.
We're here to meet our nephew, Danny. He's been rock-climbing down south in Ton sai. Also here in the area of Chiang Mai.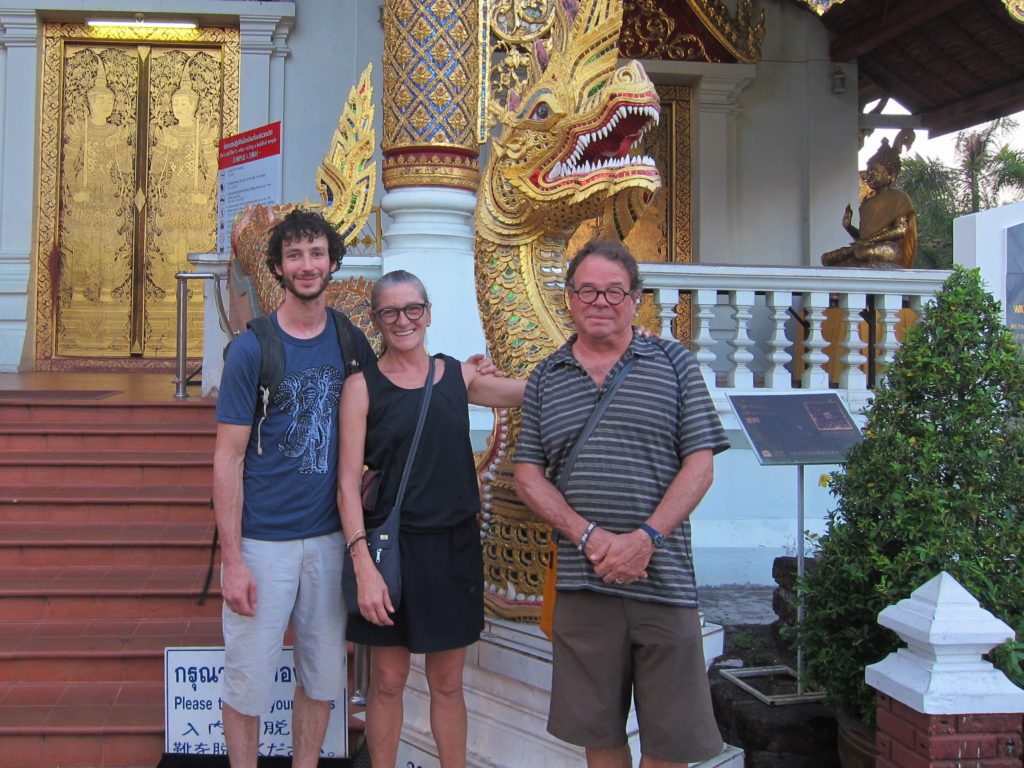 We take in a few sights we haven't seen, such as the Royal Gardens at Phuping Palace. Our shorts, modest enough for entry into temples, don't cut it for entry to royal sites. We fabricate some impromptu longis.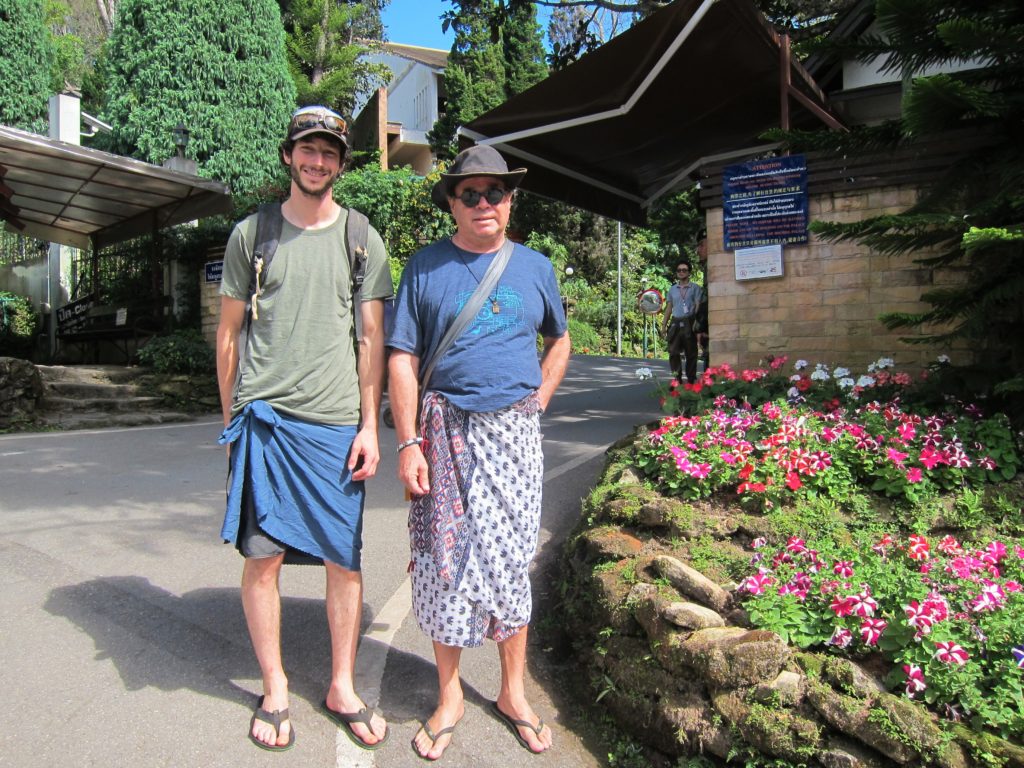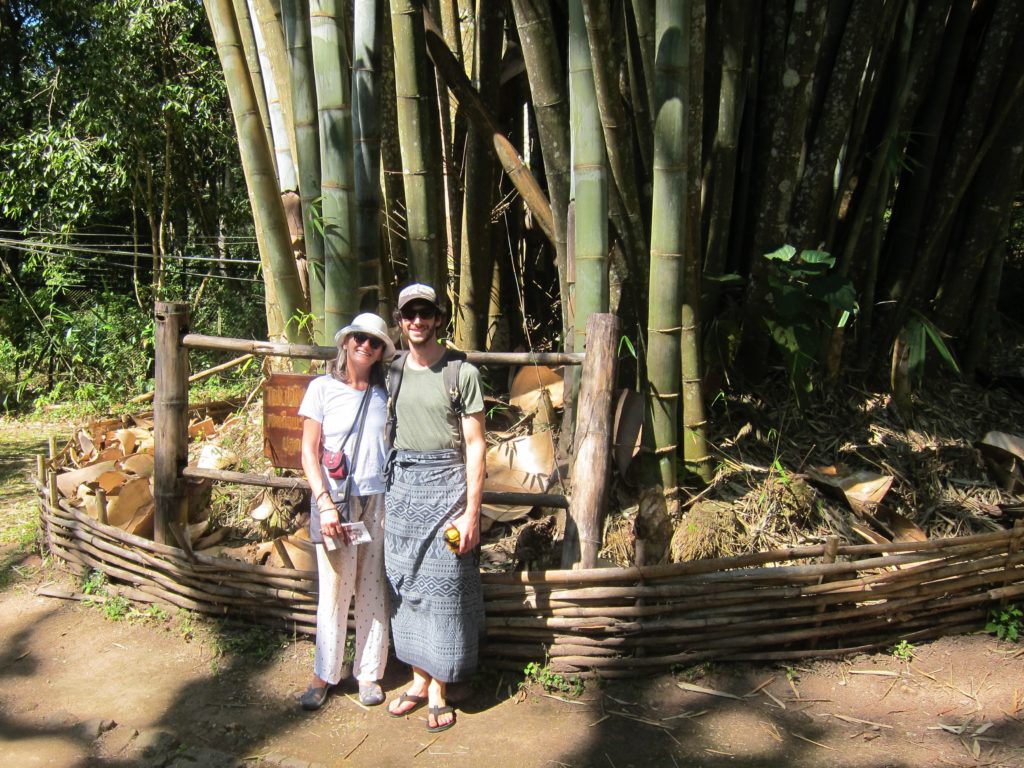 We also visit the nearby Doi Suthep temple. We put our names on a piece of cloth that is wound around the pagoda. Hey, can't hurt.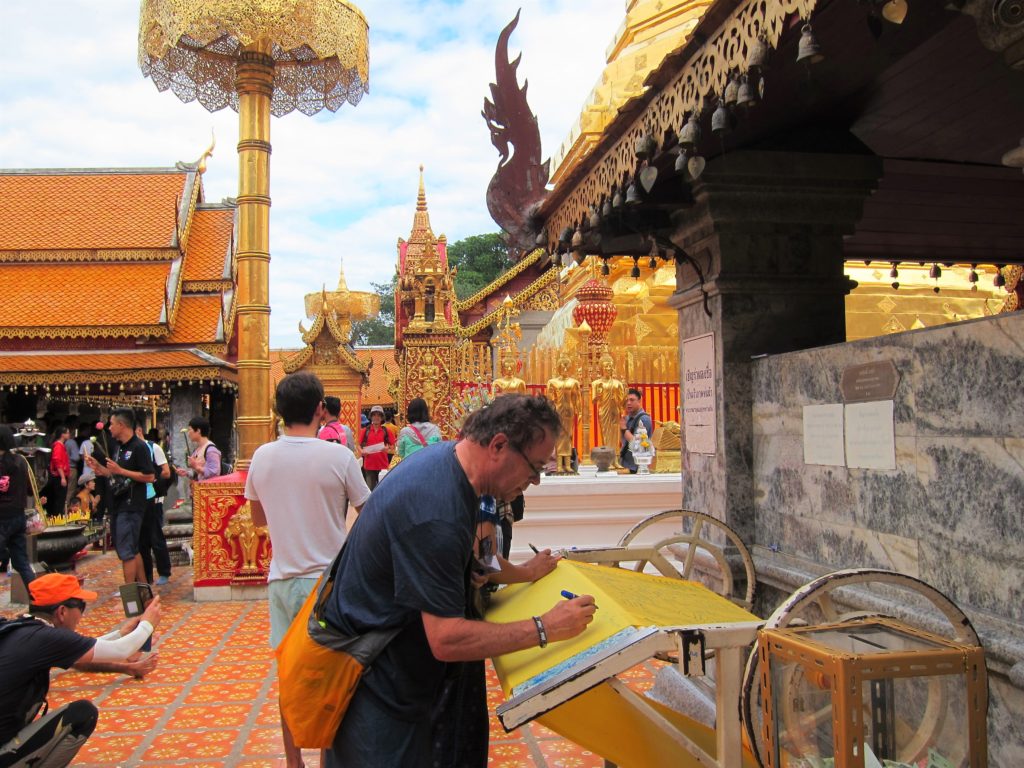 Among other things, Doi Suthep has a great view of Chiang MaI.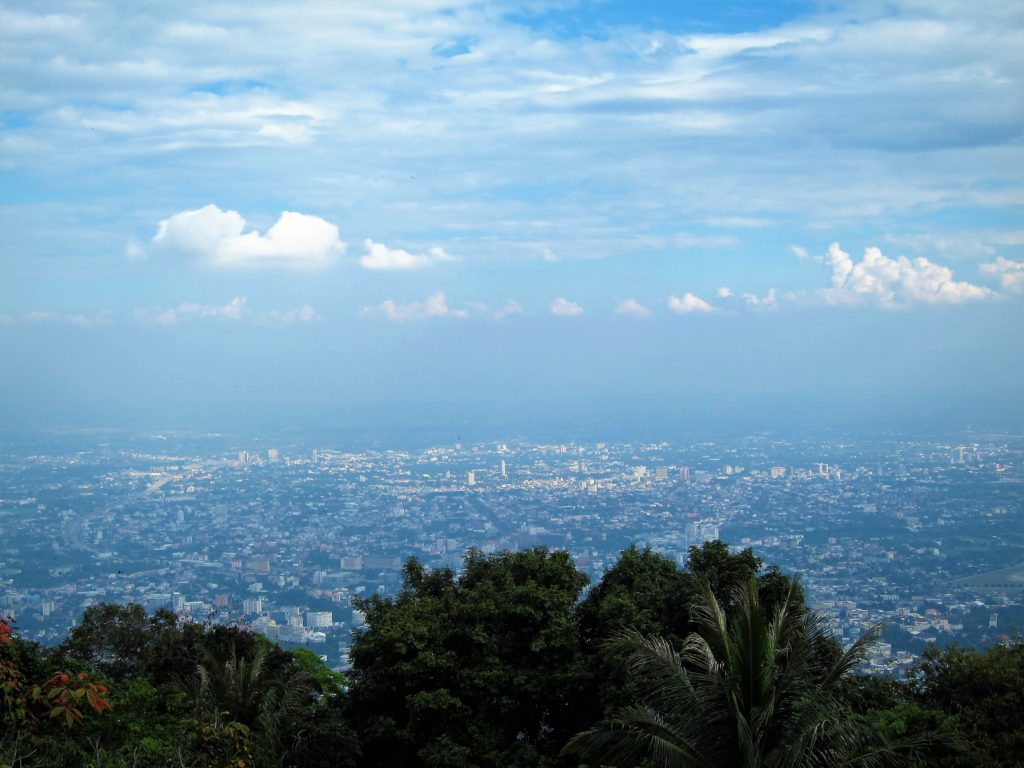 Nice tinkly bells, too.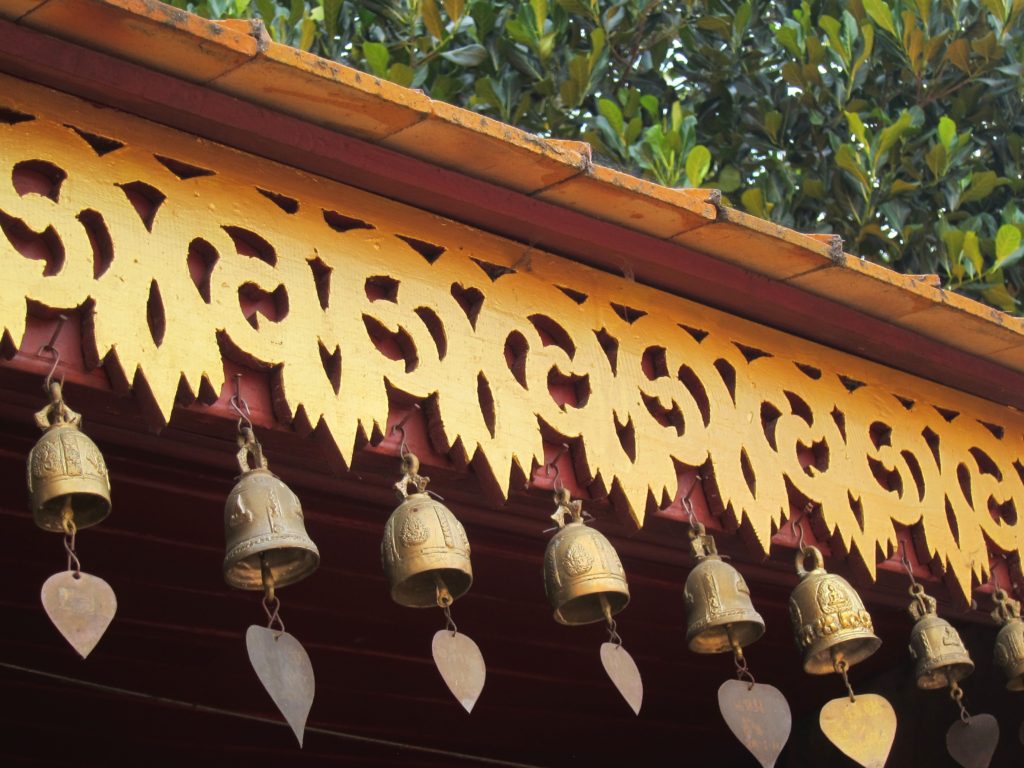 It's great being with Danny. We try to be good guides. For example, we take in a few markets.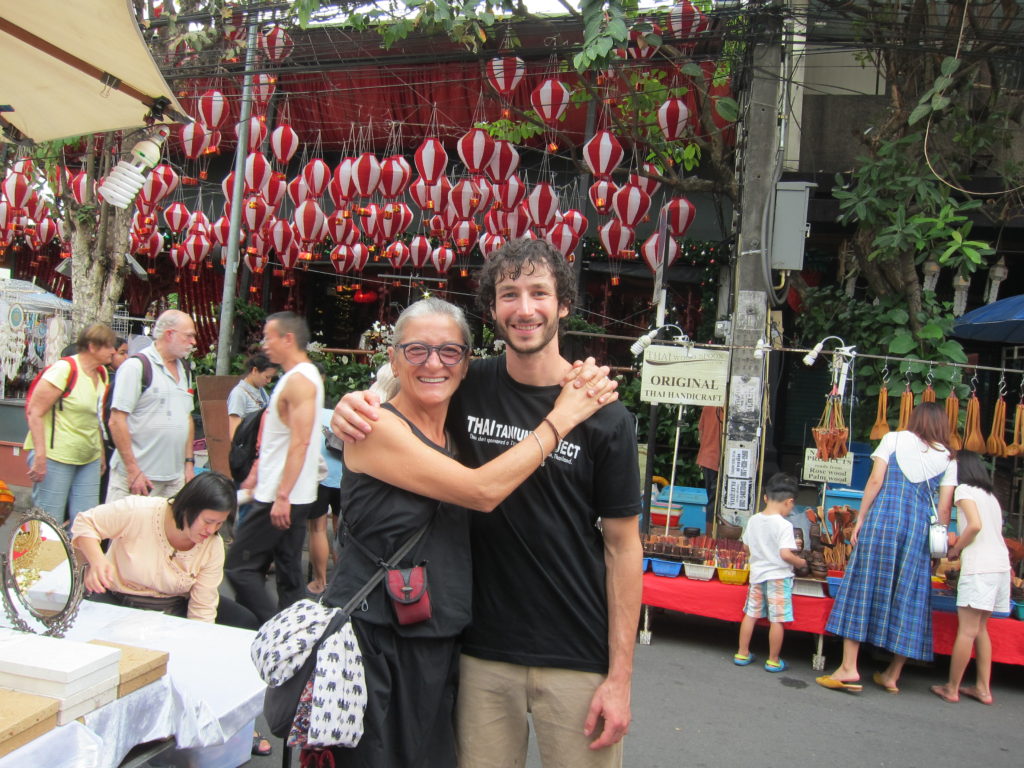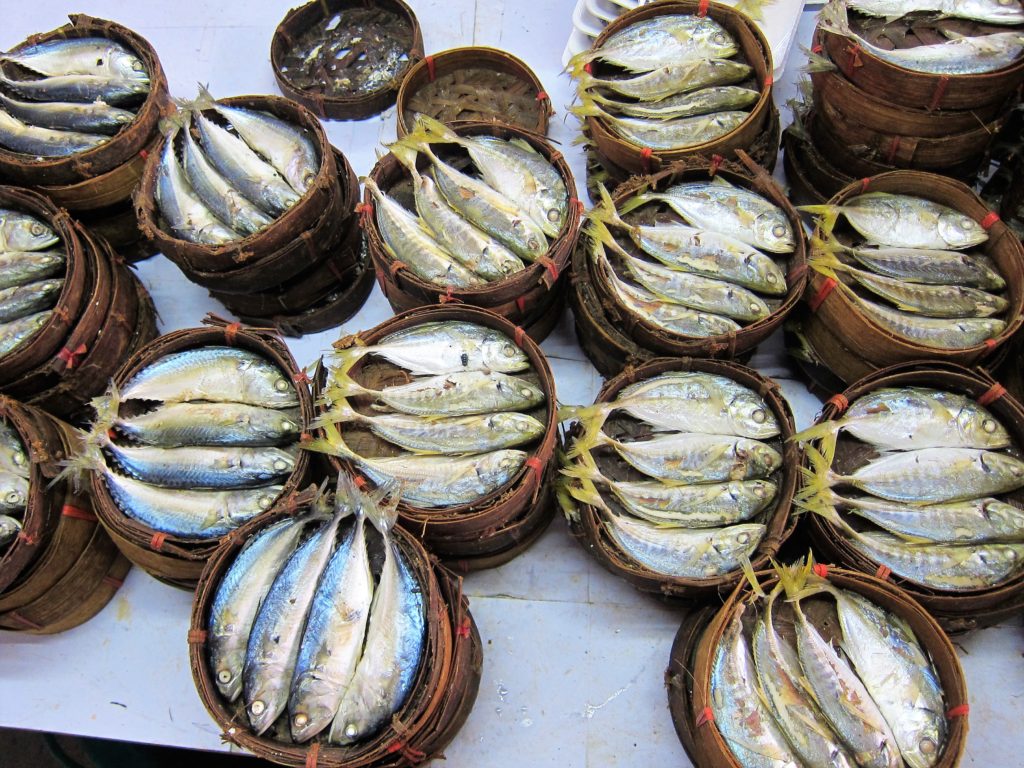 We visit a few more temples, whose names I forget.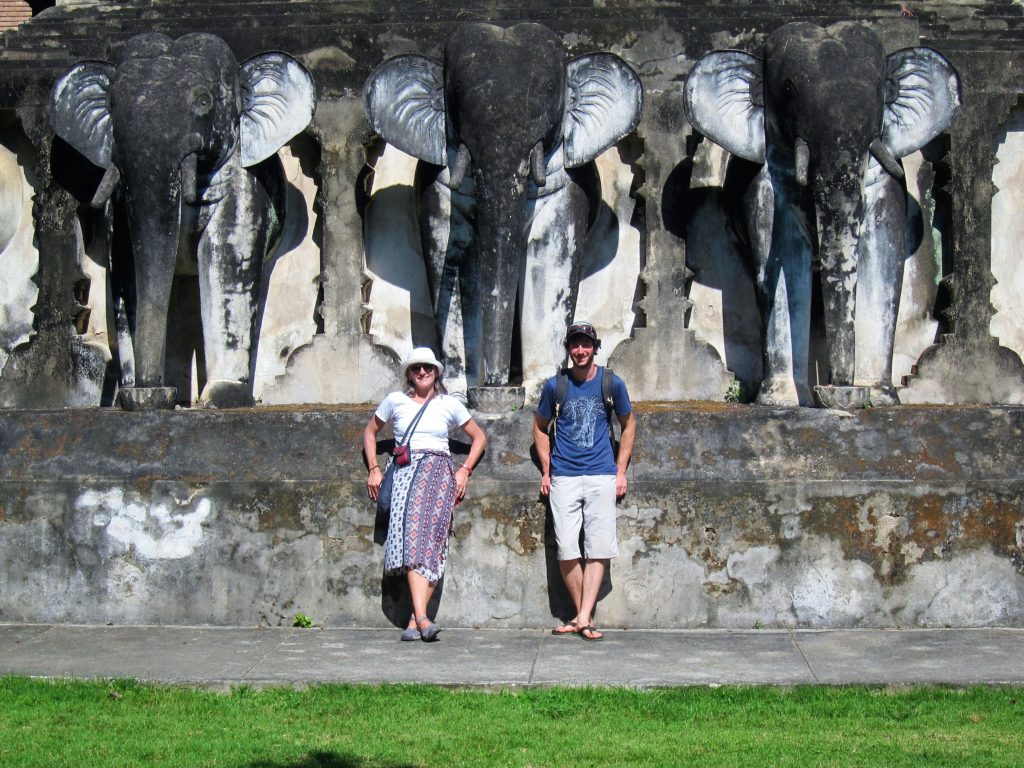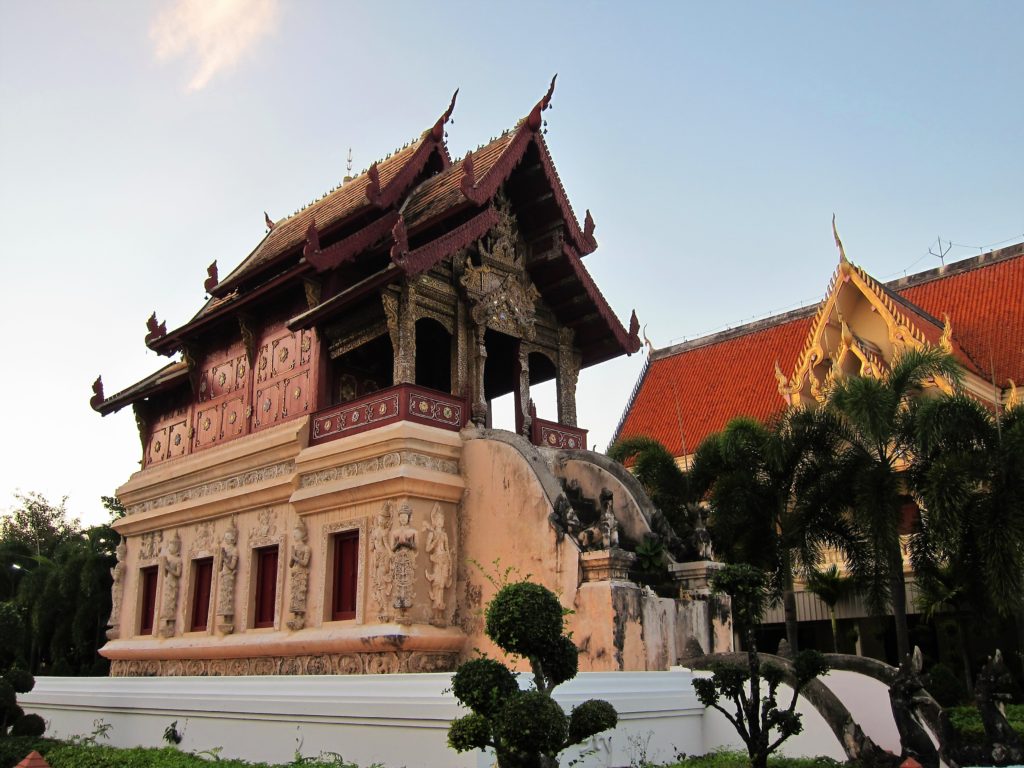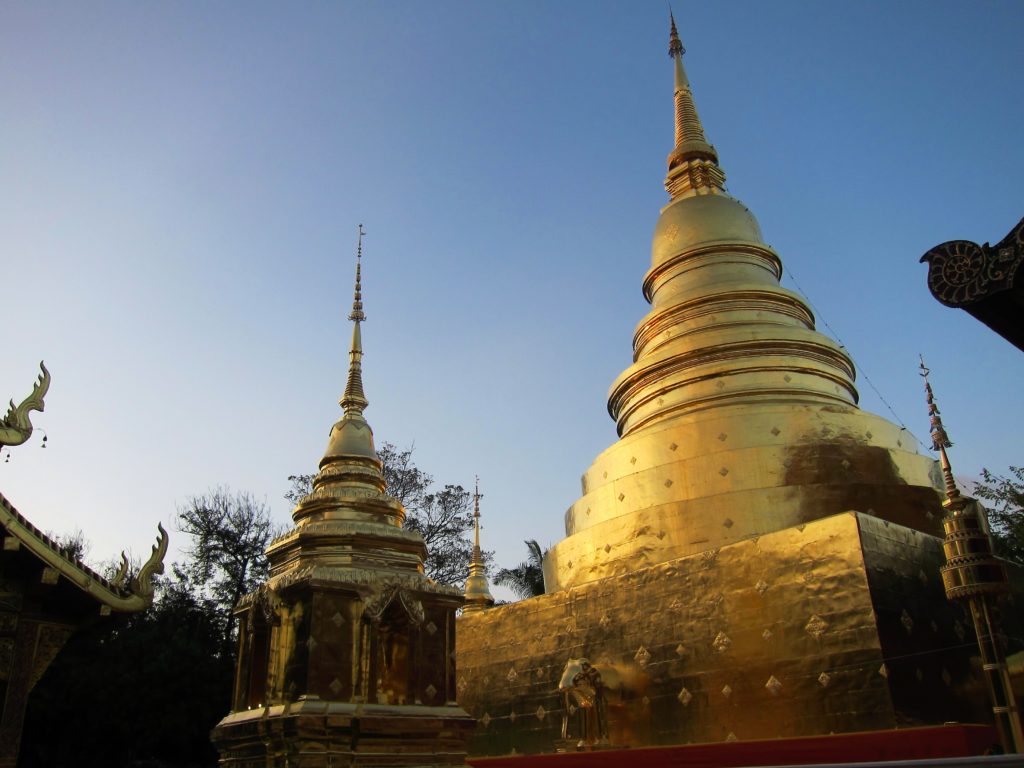 While resting, I come under attack from the temple guard dog, a merciless beast. I barely escape with my hat intact.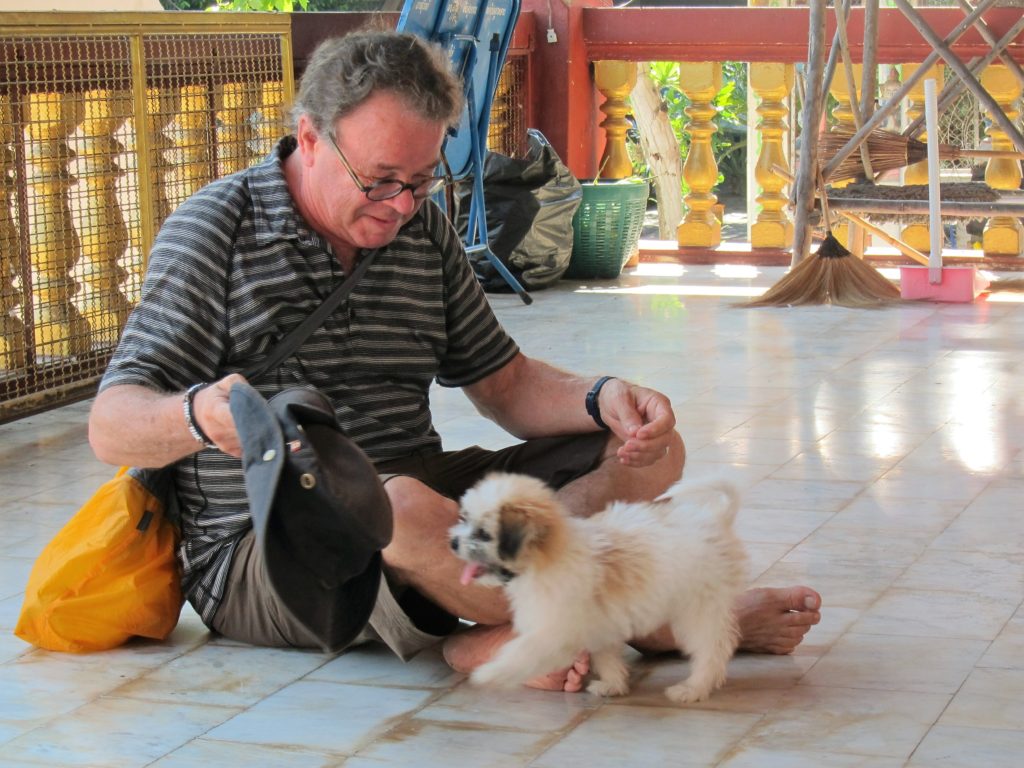 On the way to a dinner of roast duck, we come across a tournament of sepak takraw. The players move a rattan ball over a net with balletic overhead kicks.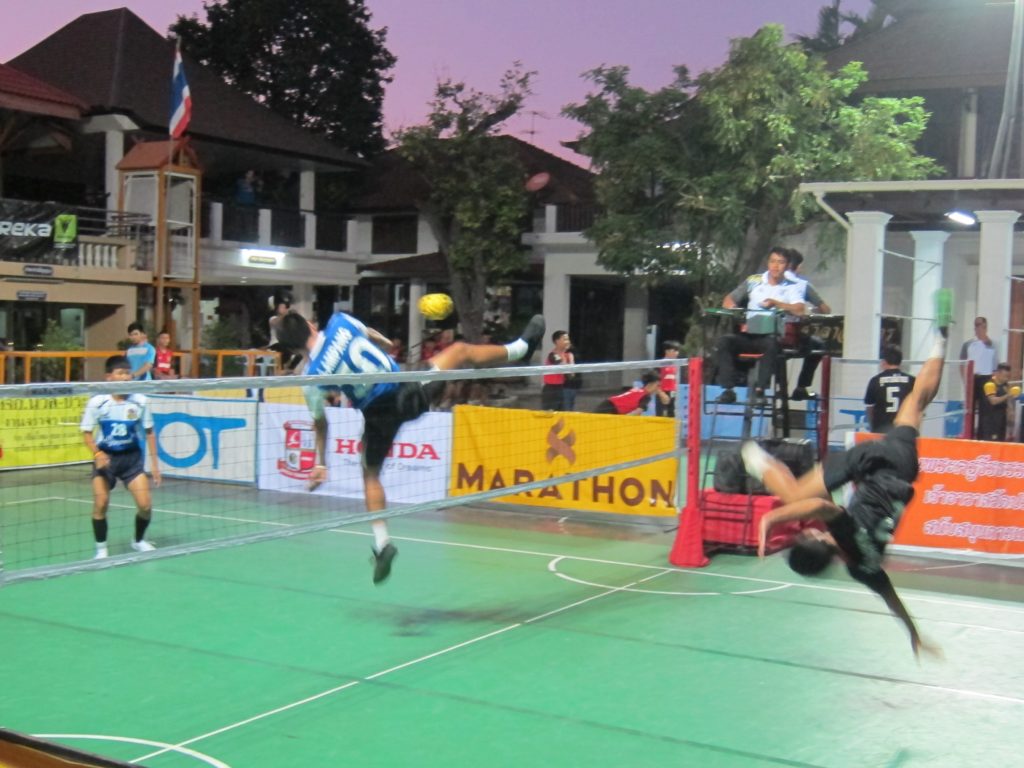 Sight or Insight of the Day – Chiang Mai
January 10 is the birthday of both Danny and Maria. On the day, Maria buys candles from a shop around the corner, and sticks them in pieces of fruit.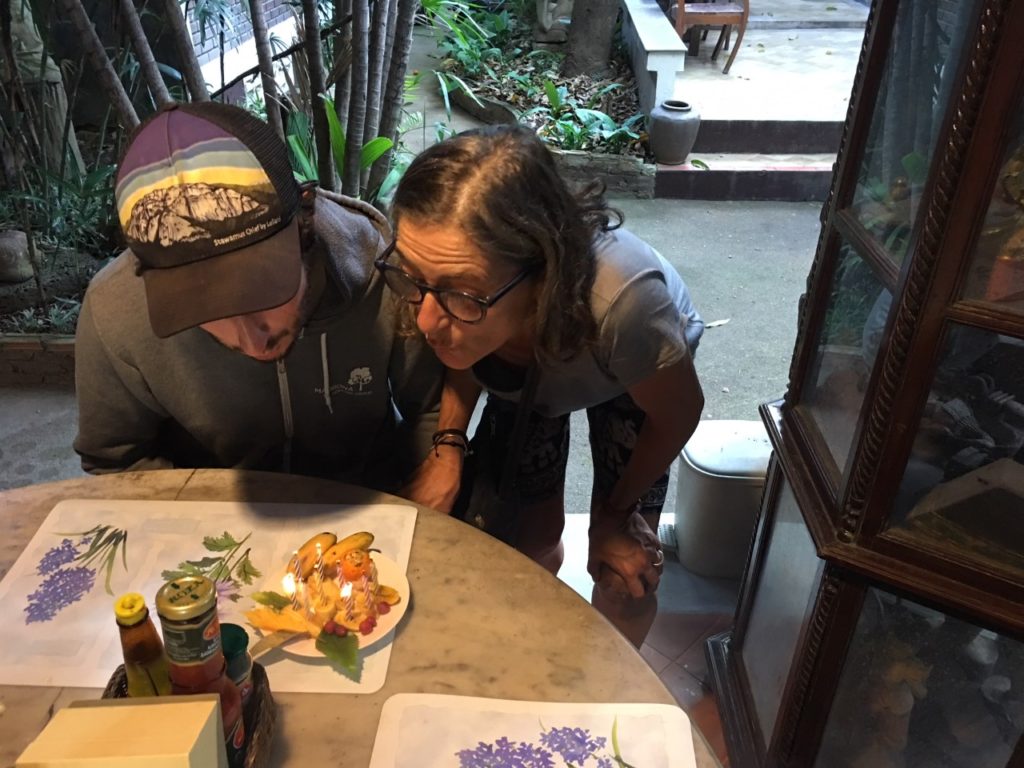 Turns out they're trick candles that keep reigniting. We finally douse them in water.
Danny and Maria treat themselves to massages as a birthday indulgence. We celebrate with a great lunch in an upscale-but-kitschy-in-an-Asian-way restaurant.
Danny returns to Vancouver via Phuket this afternoon.