This is our penultimate full day in Buffalo Bay <sniff>.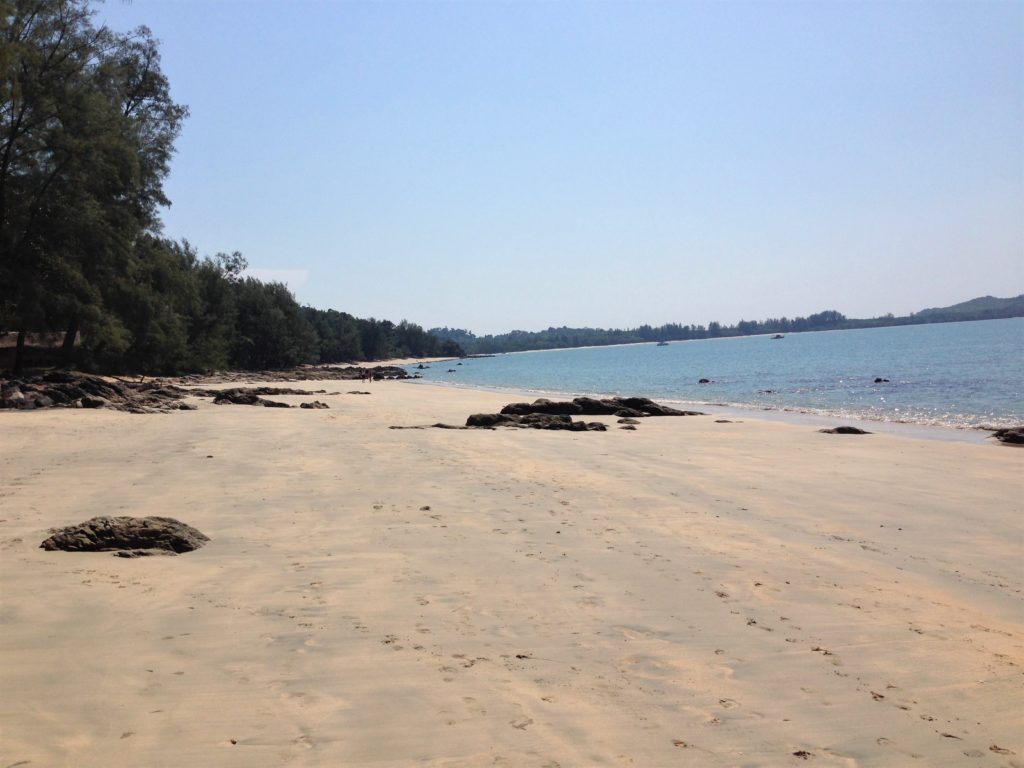 We're sorry to leave.  We'll miss the dramatic sunsets.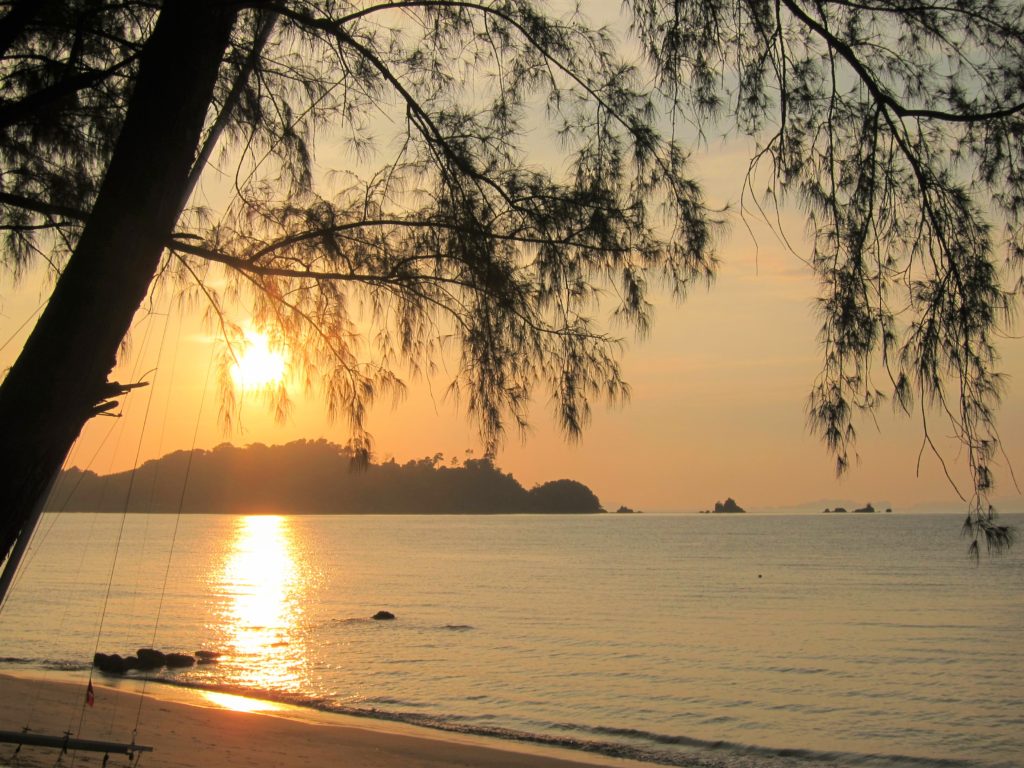 No more squawking hornbills first thing in the morning.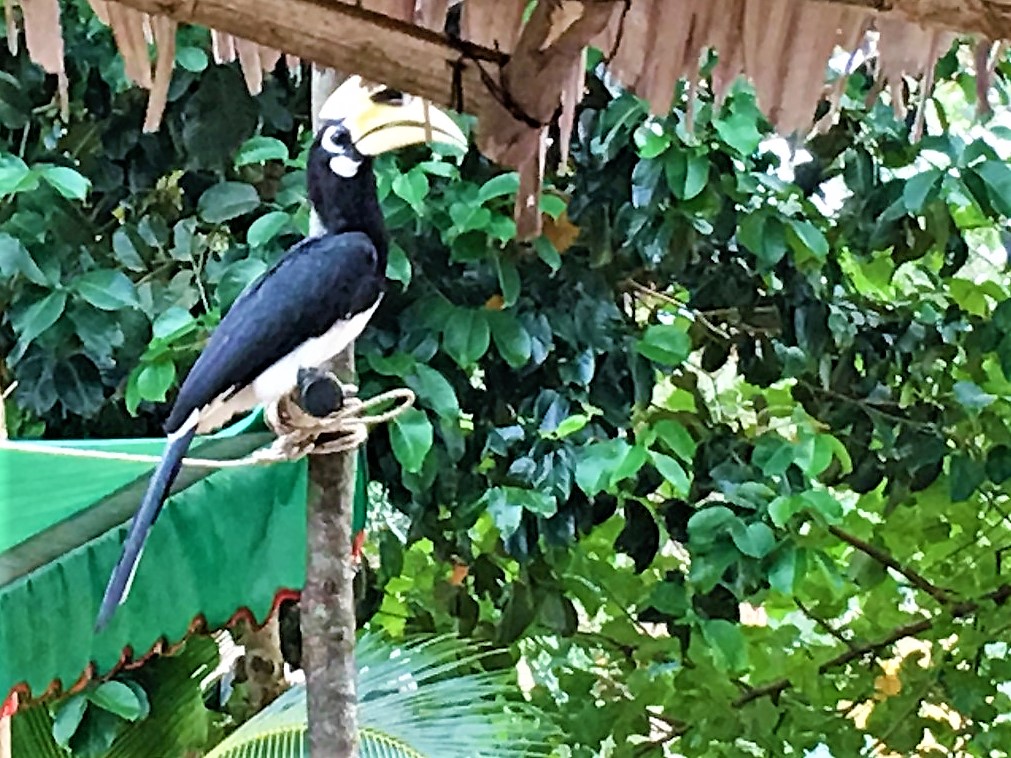 And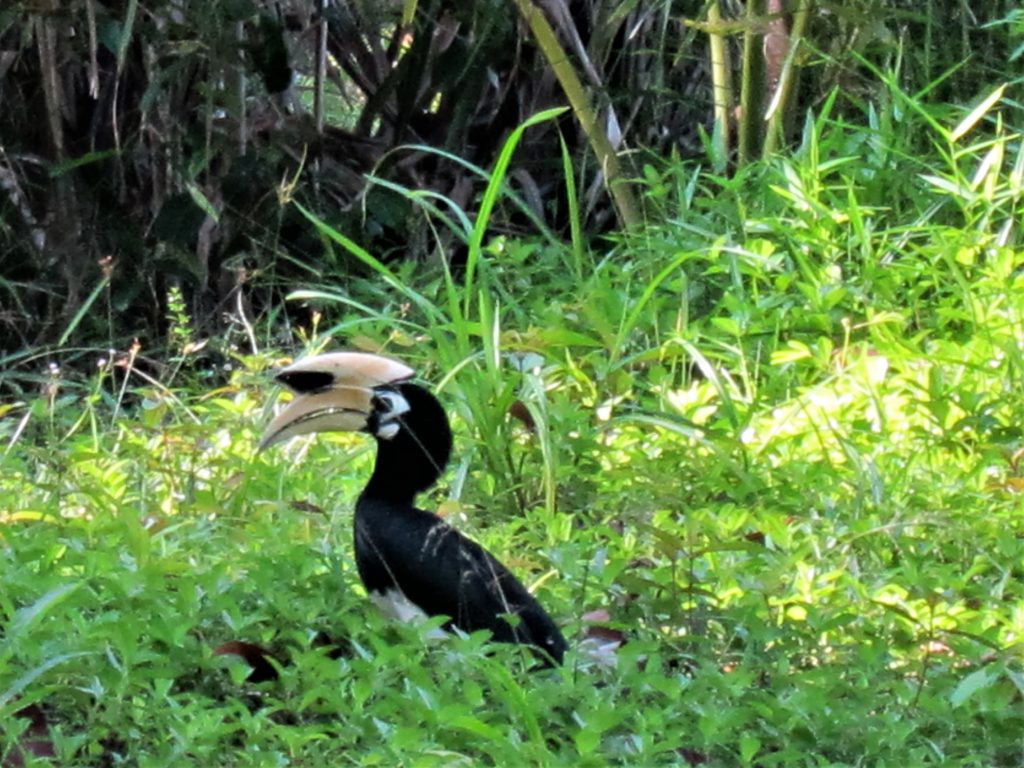 Lots of other birdlife, including some kind of soaring eagles and pretty yellow things. Apologies for the ornithological incertitude.
Other interesting wildlife. One morning, all the beach dogs start barking furiously. A few dozen metres offshore we see a family of seals.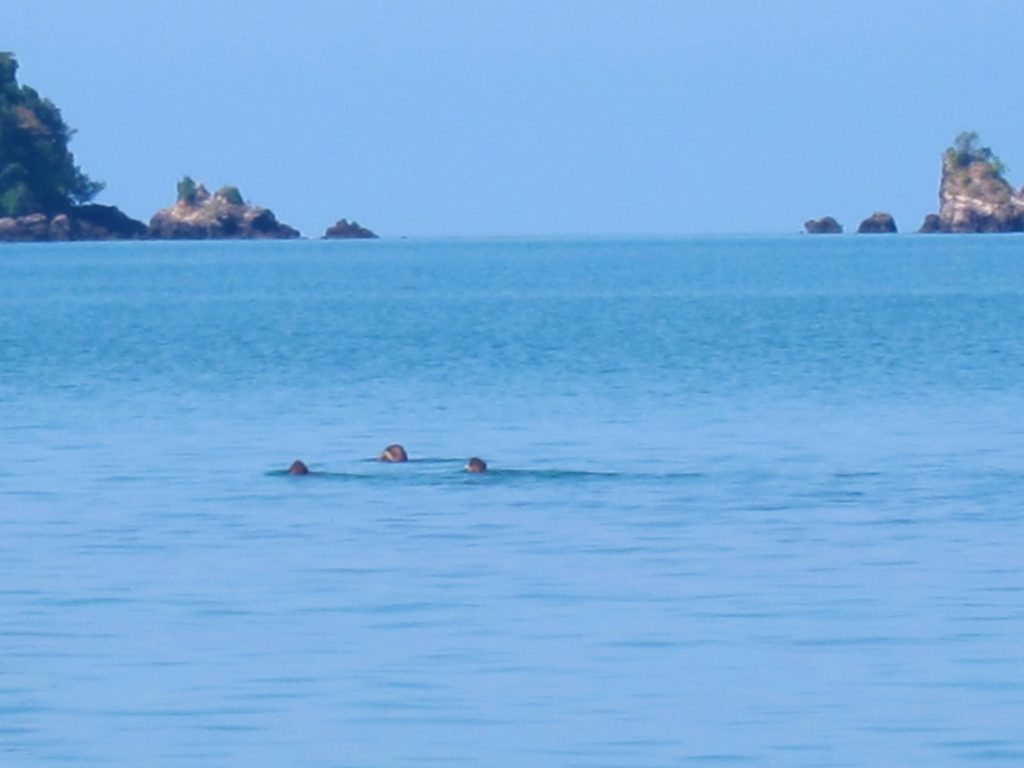 The bay is popular with the sailboat set. There are usually 8 or 10 at anchor. (Richard from the UK refers to the owners as 'yachtie snotties', but to be honest, we haven't rubbed elbows with any.)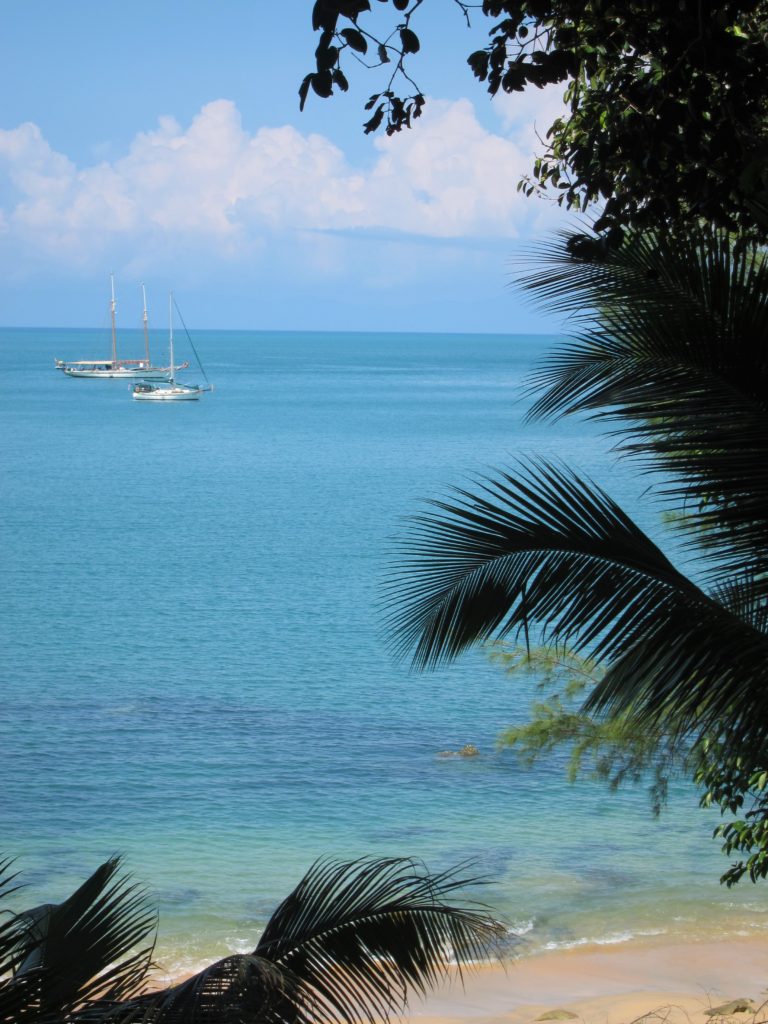 Good food, too.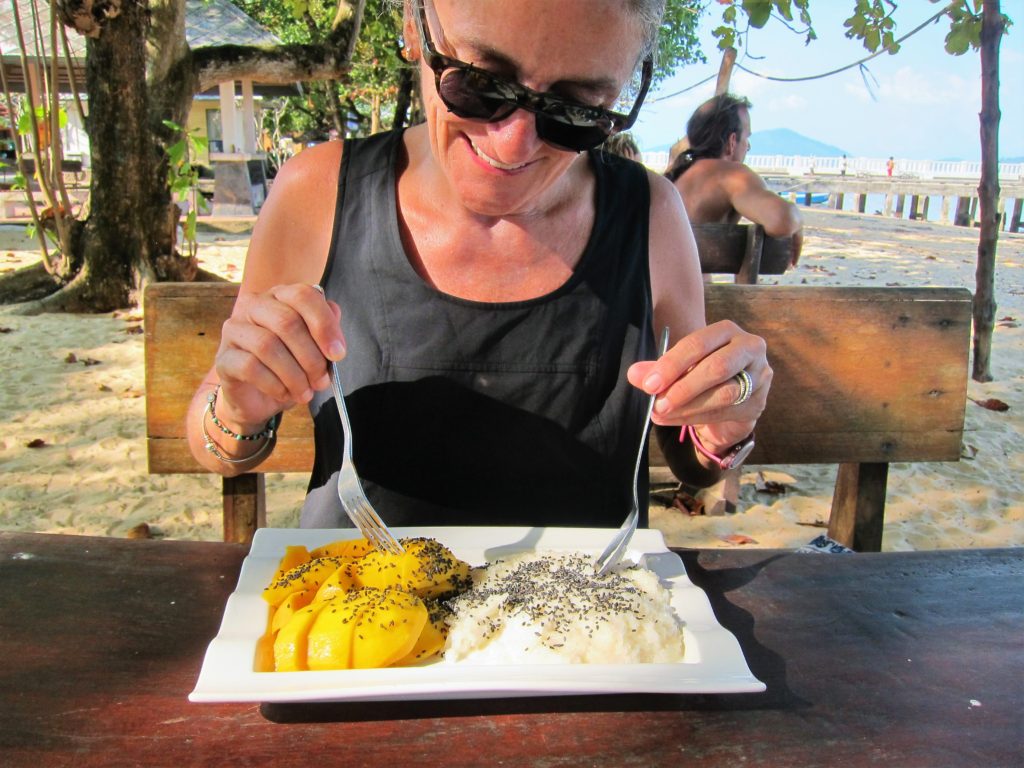 But of course, that's available everywhere in Asia.
Sight or Insight of the Day – on the way to Buffalo Bay
So we have to make our way to Ranong on the mainland and take a night bus south. Not too much of a hardship in Thailand.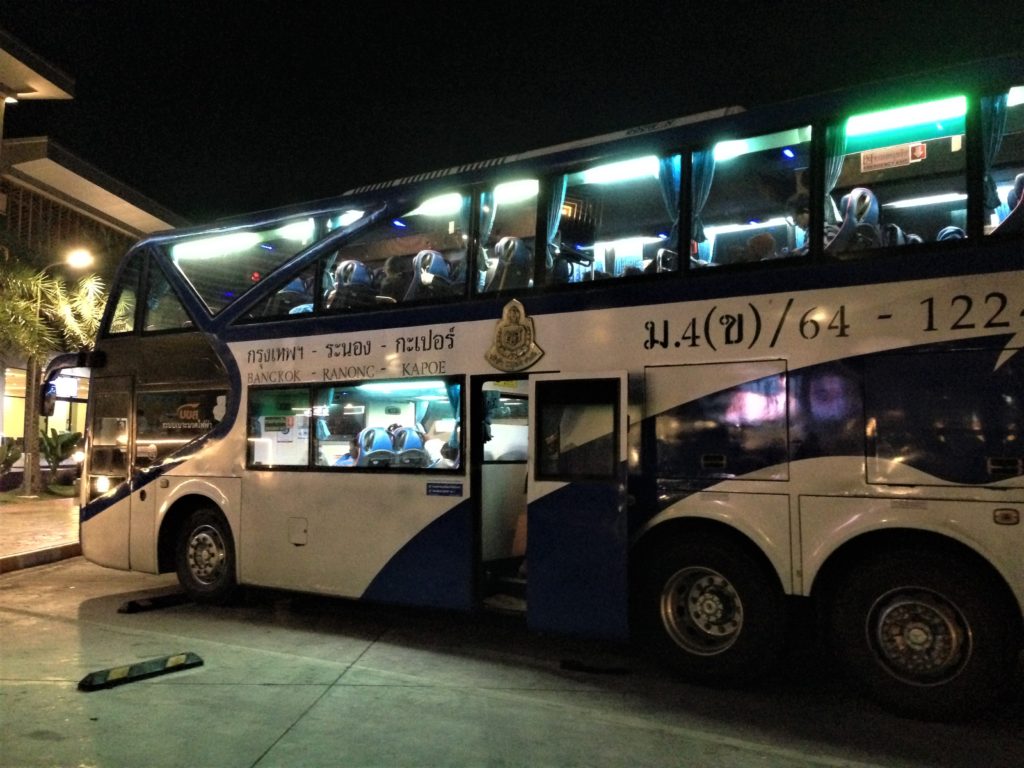 In great contrast to buses and bus stops in Myanmar. The Burmese are wonderful people, but we recall one bus stop in particular that resembles a  puddle-strewn garbage dump in which a pair of heavy trucks had just unloaded a few tons of restaurant waste. And yet many of the buses stop there. (Lunch? No thanks.)
In Thailand, the long-distance bus stops look like Vegas at night.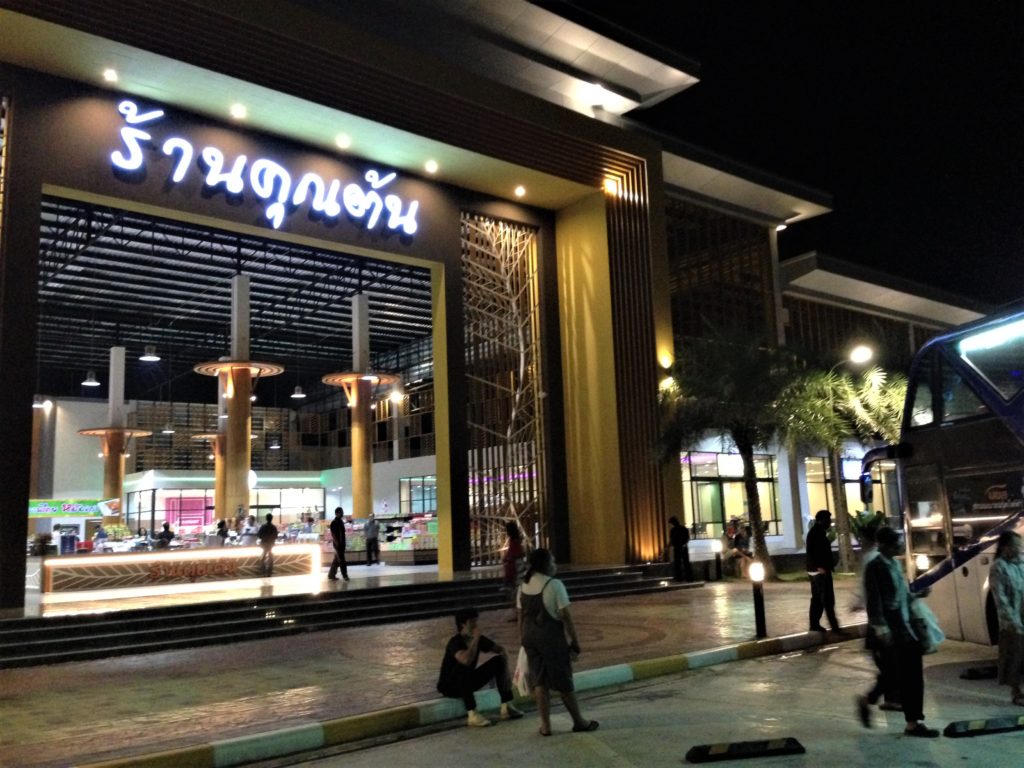 Inside is an aircraft-hangar sized variety of food, drink, and shopping.