From the Kinabatangan River, a bus takes us to Sandakan. We almost skip this town. Lonely Planet says:
'Sabah's second city has long been a major trading port, but these days the grubby city centre feels provincial compared to Kota Kinabalu. The main draw here is not the city itself but the nature sites of nearby Sepilok.'
Glad we didn't. It's actually an interesting place. We learn it's pronounced  'San-DA-kan' and not SAN-da-kan'.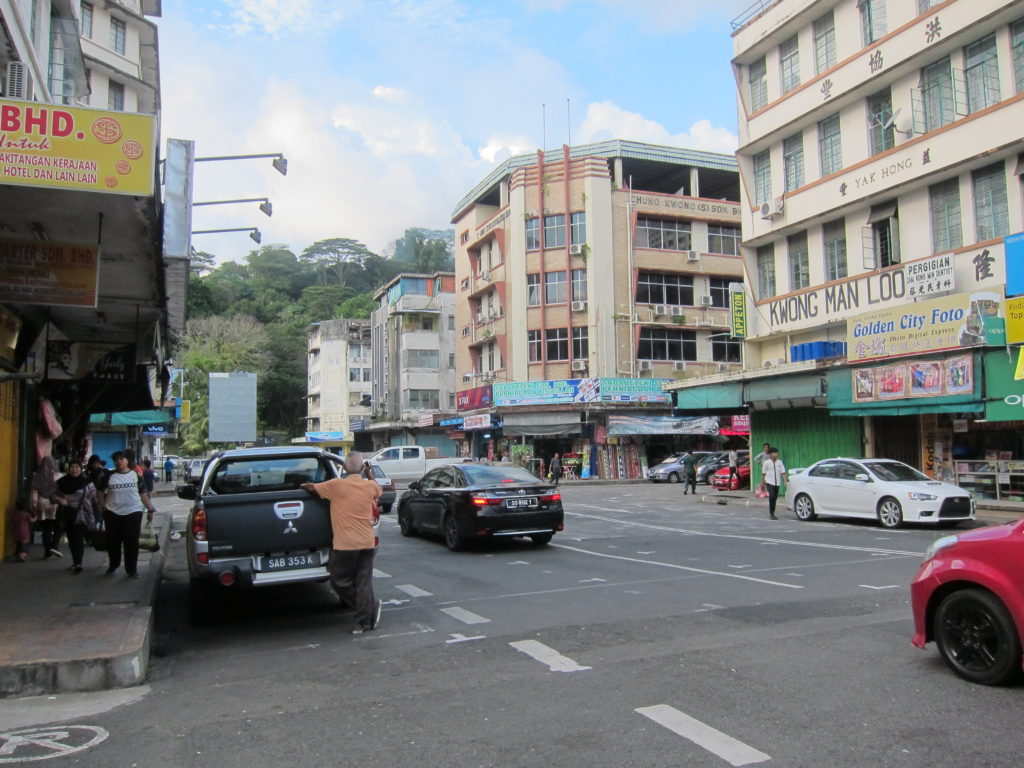 This was once the main town of Sabah. Before WWII, this part of Borneo was run by the North Borneo Company.
(Even stranger was the governance of the other chunk of Malaysian Borneo, Sarawak, which was run by the 'white Rajas of Sarawak' until 1941, when the Japanese arrived.)
By the end of WWII, Allied shelling destroys the place in an effort to dislodge the occupying Japanese. The administration of Sabah moved to Kota Kinabalu.
While here, the Japanese commit the customary atrocities, including the infamous Sandakan death marches. There is a nearby memorial.
The post-war town is mainly Chinese-run business and Malay restaurants.
We visit the house of Agnes Keith, an American writer who lived here with her British husband.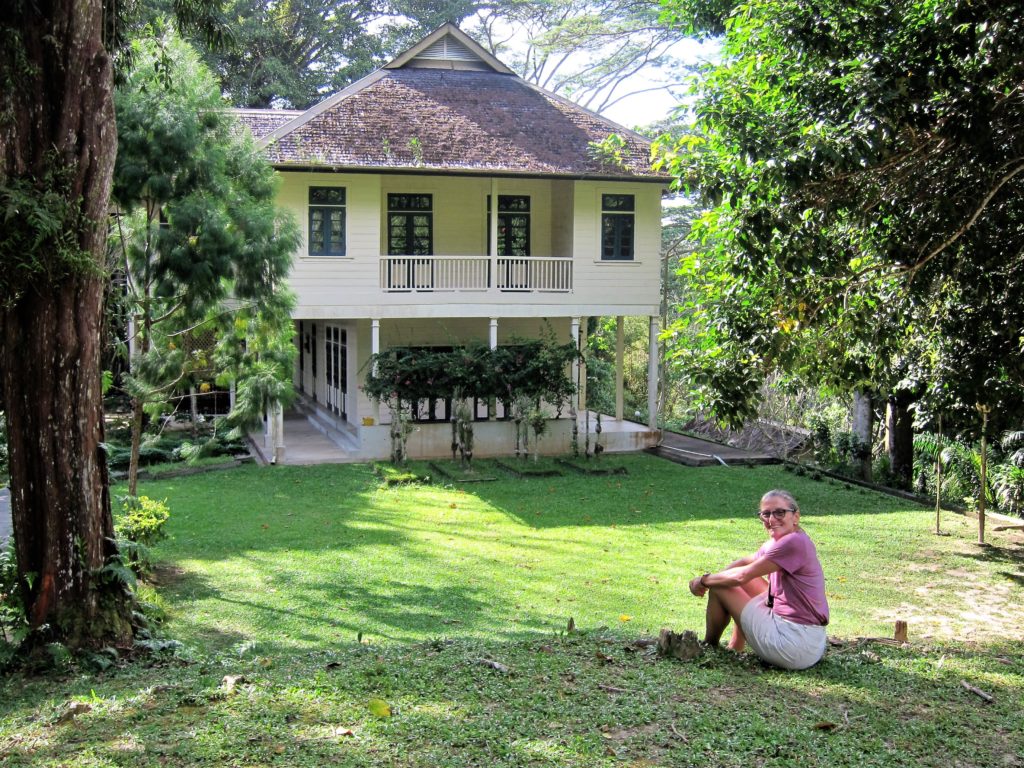 It reminds us of some of the other residences of writers we've visited, such as Ernest Hemingway's place near Havana and Halldór Laxness's house near Reykjavik. Some people lead such fascinating lives.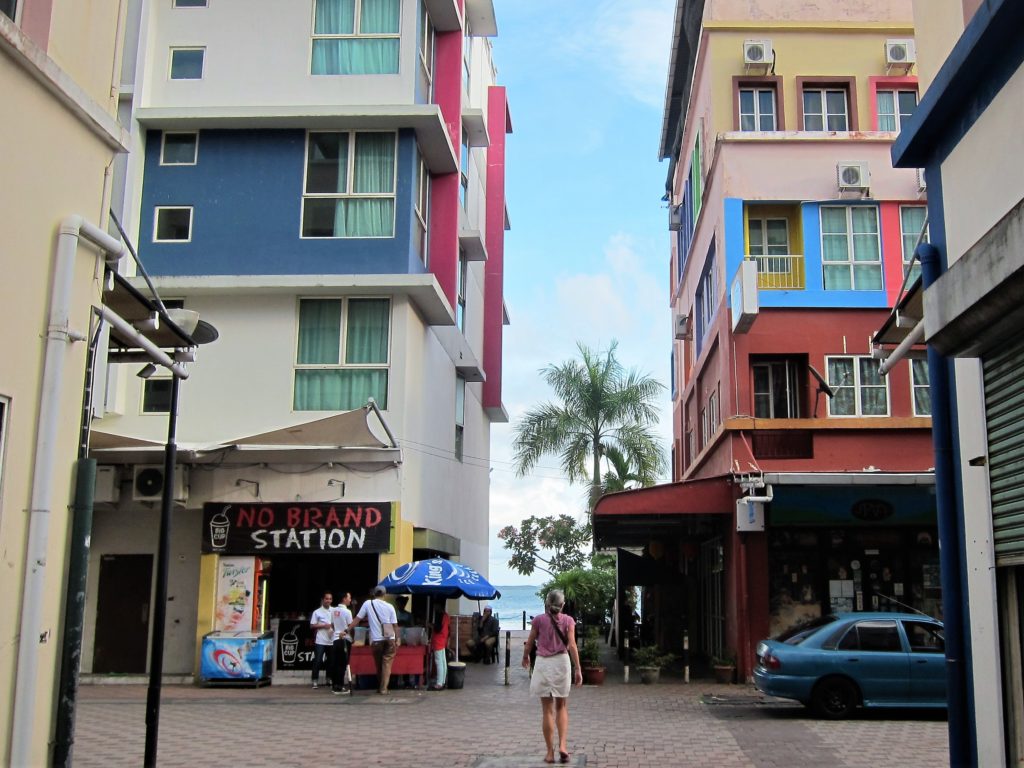 We visit the local museum, where they have a special exhibit about Martin and Osa Johnson. These larger-than-life explorers from the thirties (the nineteen thirties, of course) spent a lot of time in Borneo. Look for their film 'Borneo' on YouTube for an interesting take on Borneo of the time. In fact, it describes the Kinabatangan River, where we've just come from.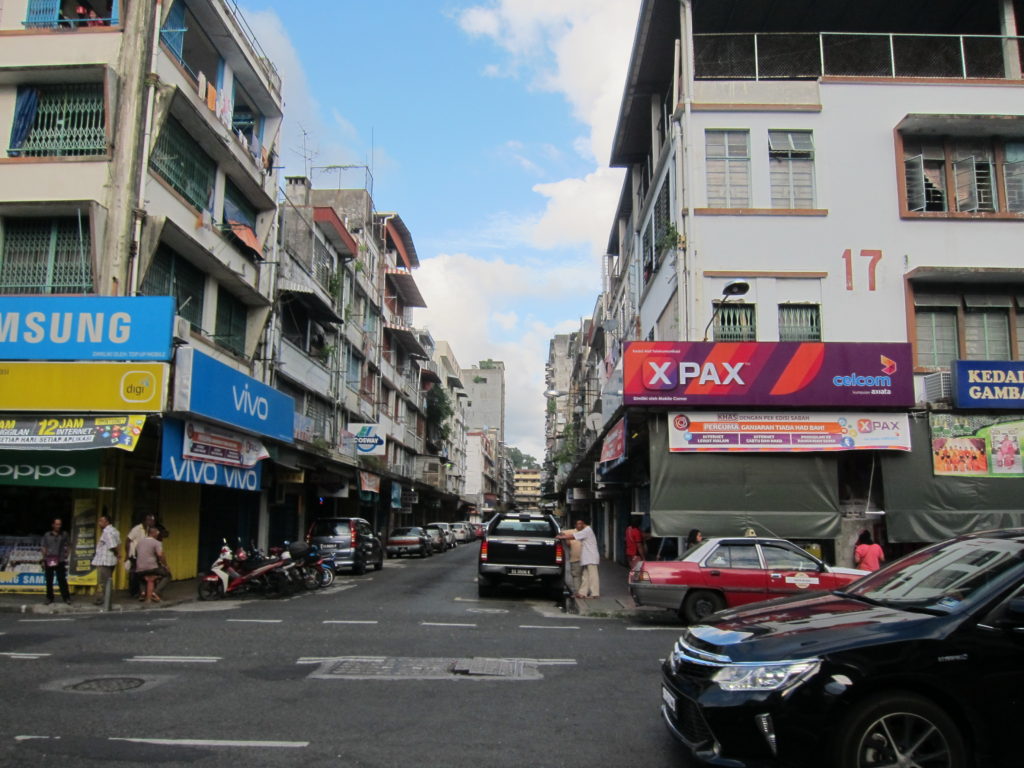 Like most places on the coast, fishing is a local moneyspinner.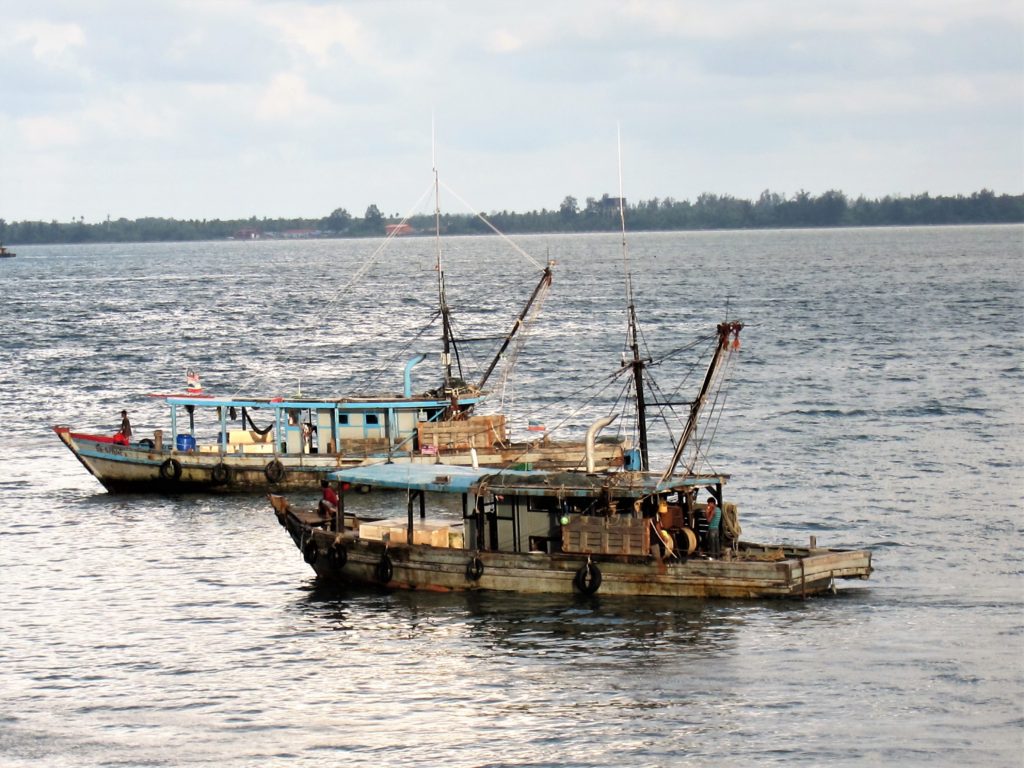 We enjoy a sundowner at the local Sheraton.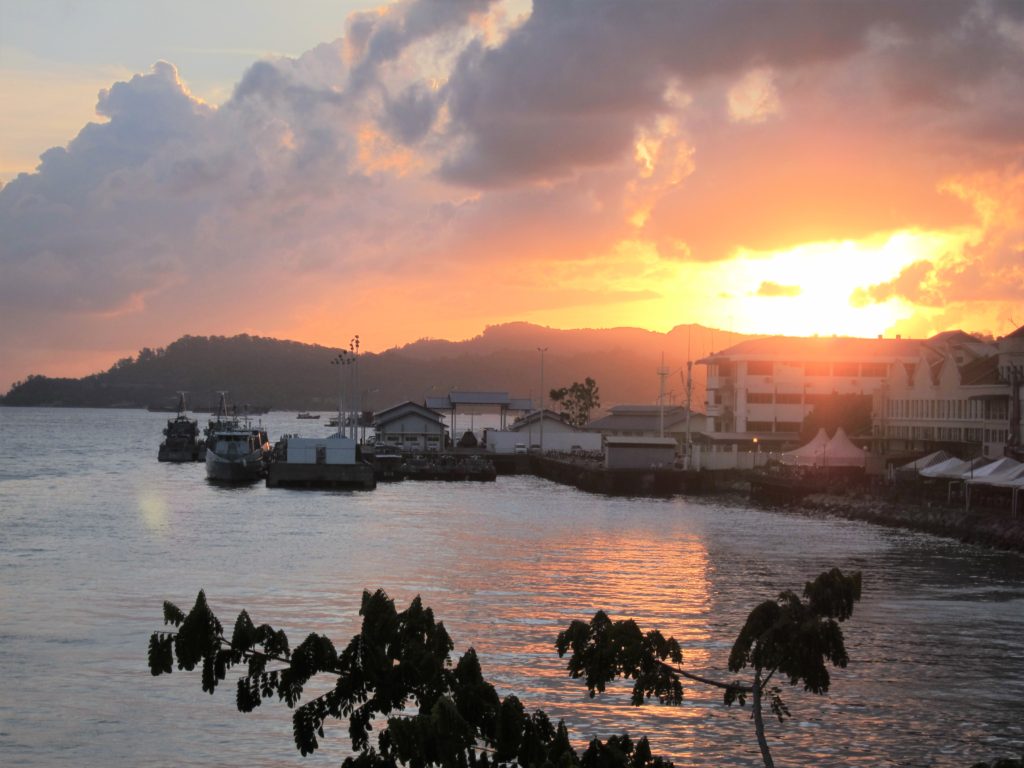 Sight or Insight of the Day – Sandakan
Another illustration that everything is connected to everything  else.
A famous symbol in this part of the world is the Rafflesia flower, known for its size and its stink.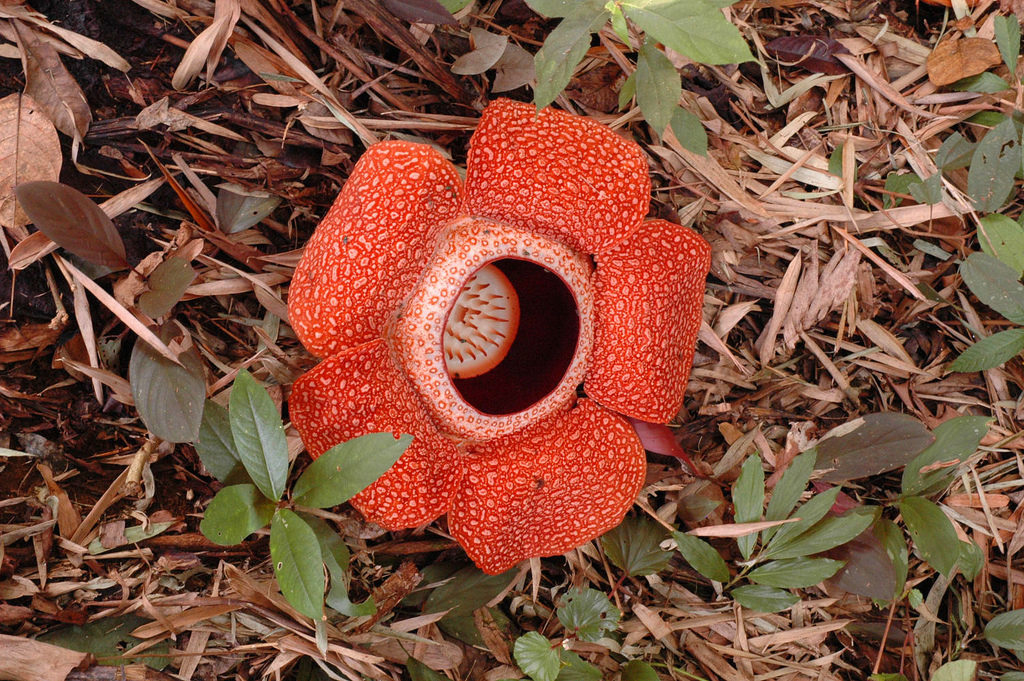 It turns out that the Sabah variety, rafflesesia keithii, is named after Agnes  Keith's husband, who was Conservator of Forests in North Borneo.