We eventually wrest ourselves from the sloth-inducing grip of Lake Toba and head for Bukittinggi.
Still in Tuk Tuk, we discover that chickens love Marie biscuits. We throw a few crumbs to a sociable hen. She returns with her friends and mobs our veranda. There goes the rest of the pack. And some cream crackers to boot.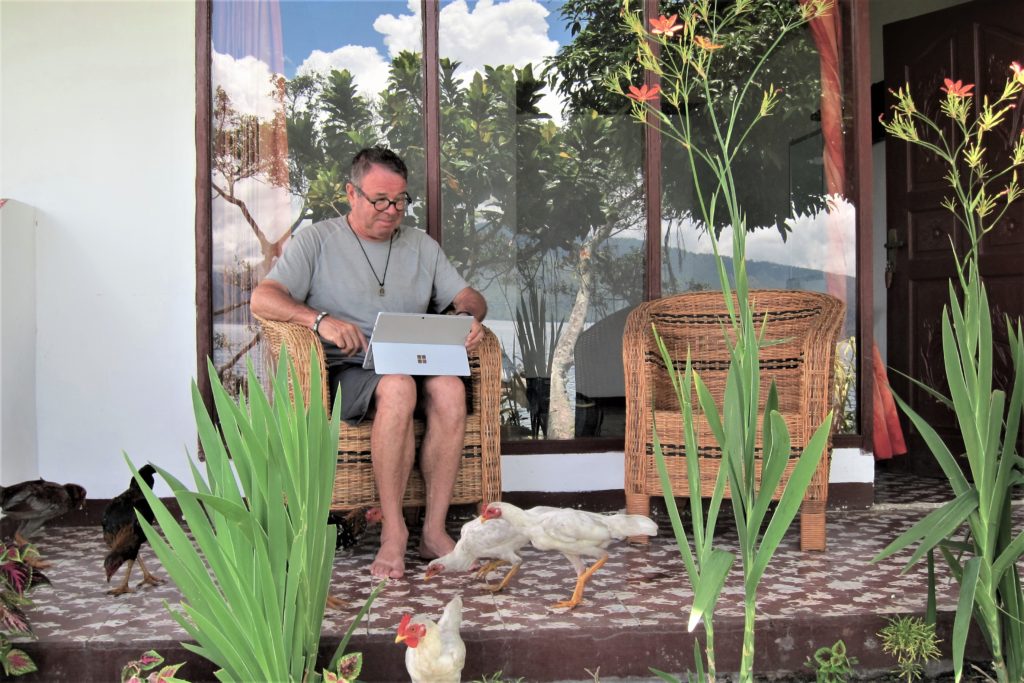 We fly to Padang (via Medan) rather than face a 16-hour bus ride to Bukittinggi. Getting to the local airport is a journey in itself. At the airport (and elsewhere), Maria is requested to feature in family photos by complete strangers. This never happens to me.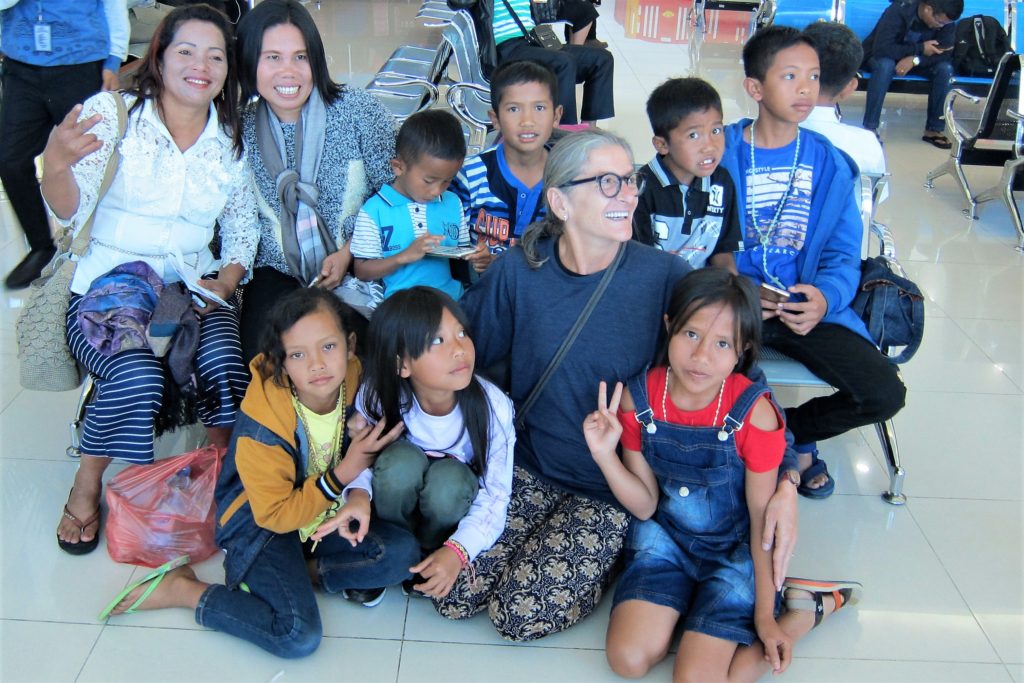 On the flight back to Medan, we pass this volcano emitting a puff of smoke. It might be Mount Sinabung. No guarantees.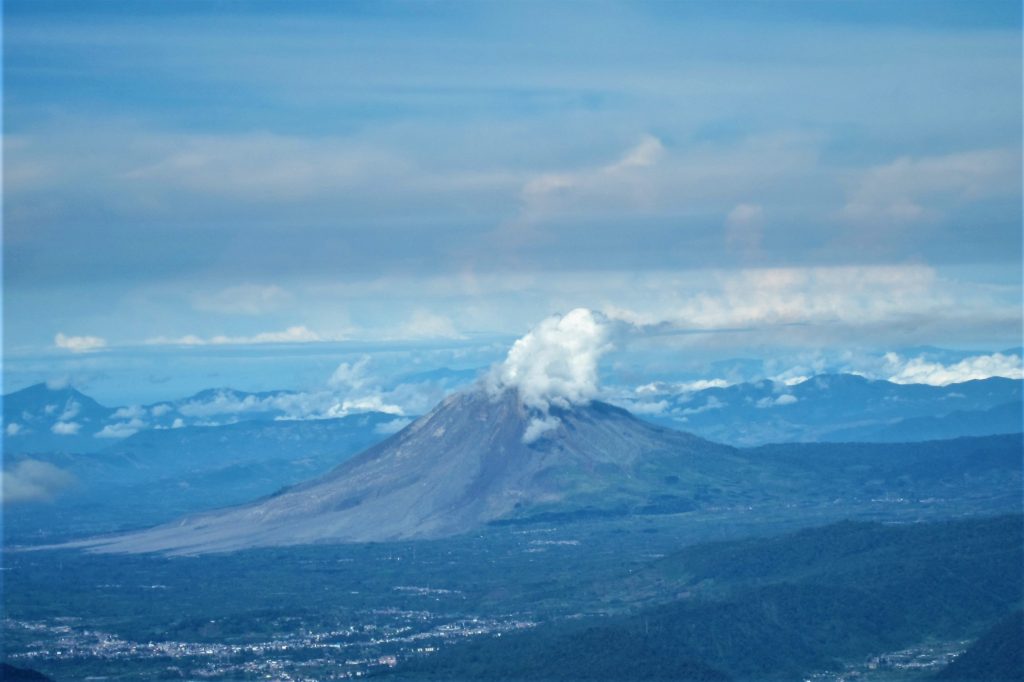 Bukittinggi is a hill town. Like Lake Toba, it's cooler than the plains below.
Our guesthouse is surrounded by mosques. (Technically, so is every location in town.) At prayer times, it's like a titanic Battle of the Muezzins. The reception desk provides complimentary ear-plugs at check-in.
For lunch, we have a nasi Padang, elbow-to-elbow with the townsfolk in a popular eatery. Nasi Padang is basically rice and a dozen or so side dishes.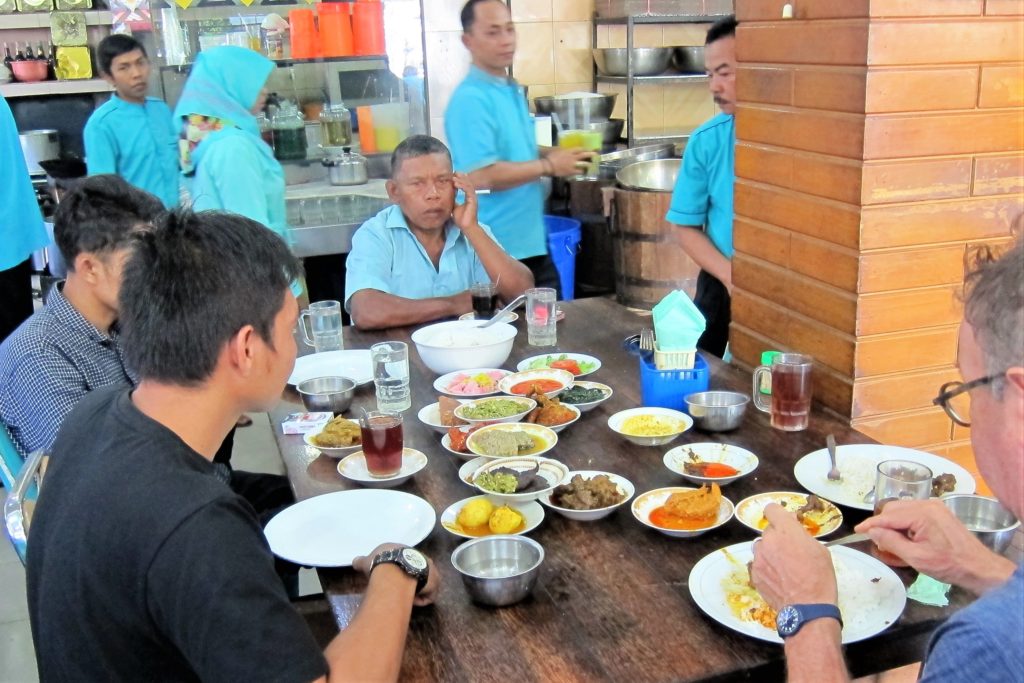 A park in town overlooks the Sianok Valley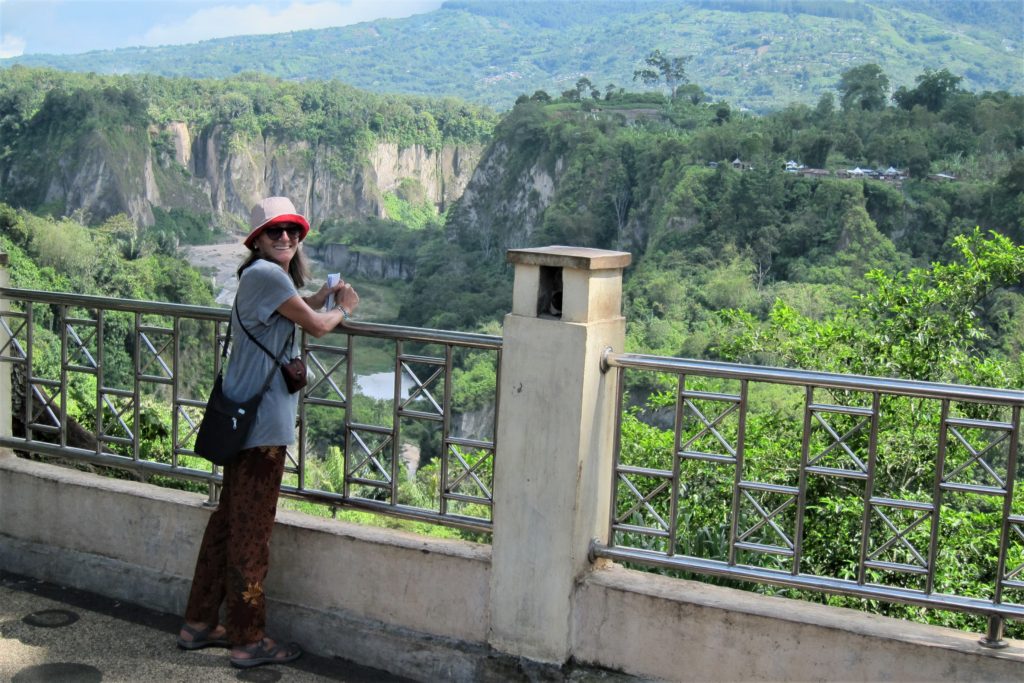 In town, we visit the 'Japanese tunnels'. This roomy network of tunnels was built – using slave labour, of course – during the Japanese occupation of Sumatra. Interestingly, the gardens outside have a recent statue/memorial to Japanese soldiers. There is no English information, but it looks sincerely flattering.
Possibly because the occupation paved the way for the successful post-war independence struggle against the Netherlands. Apparently, the modern government won't let the death of four million Indonesians due to the Japanese occupation stand in the way of saying 'Thanks!' for getting rid of the satanic Dutch.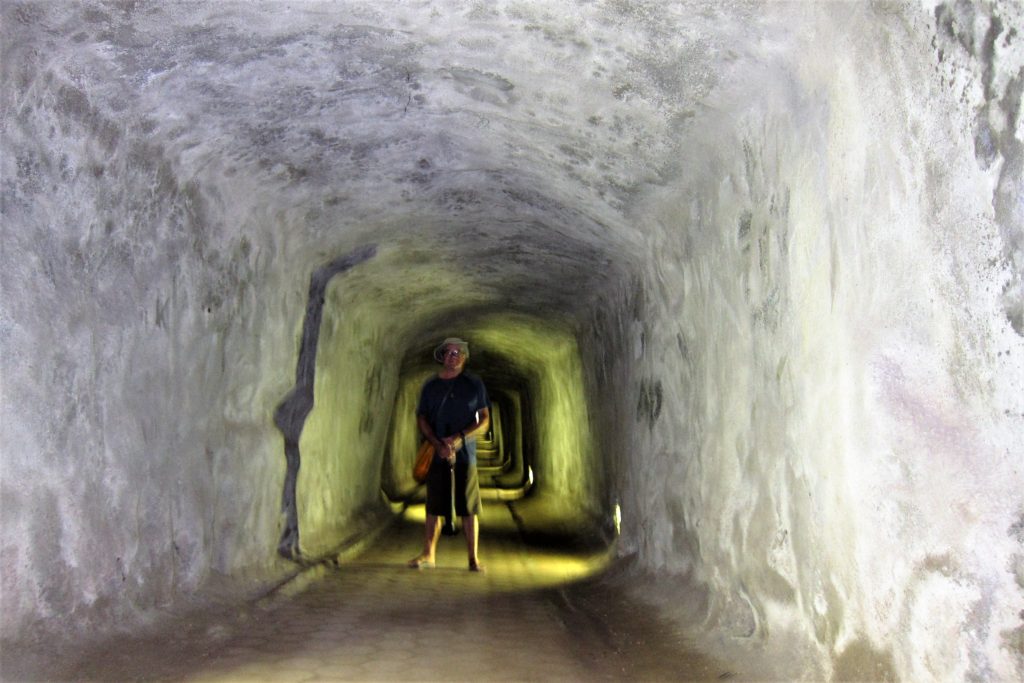 One day, we hire a guide and a driver and tour the area surrounding BT.
We walk through beautiful rice paddies.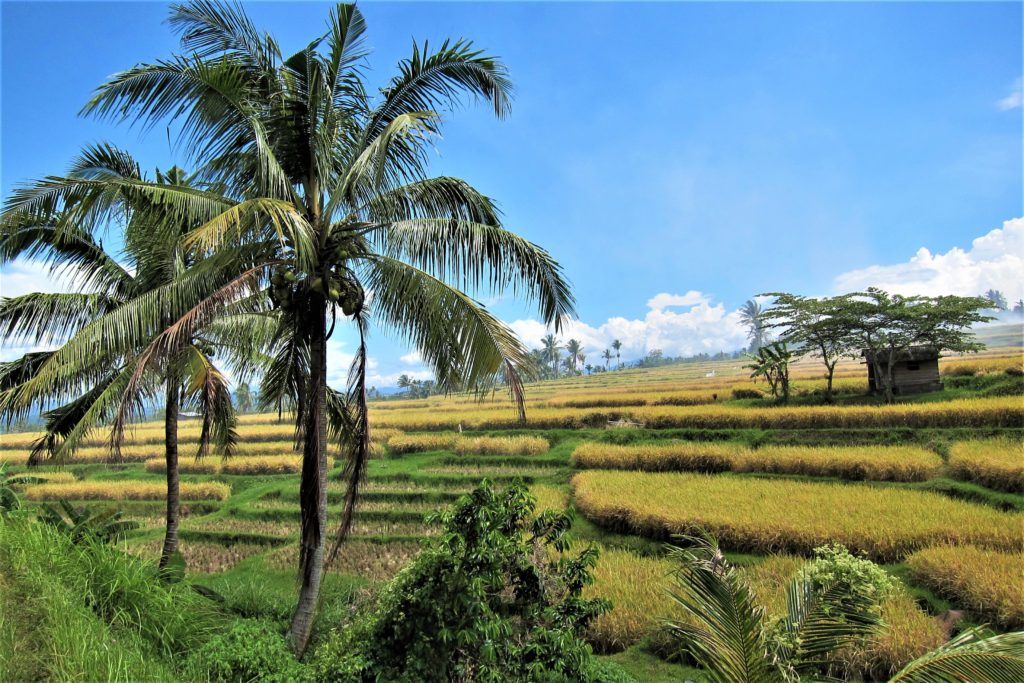 We stop in a plantation that grows things such as turmeric, cloves, and cinnamon.
Cinnamon, in case you don't know, is made from the bark of the cinnamon tree.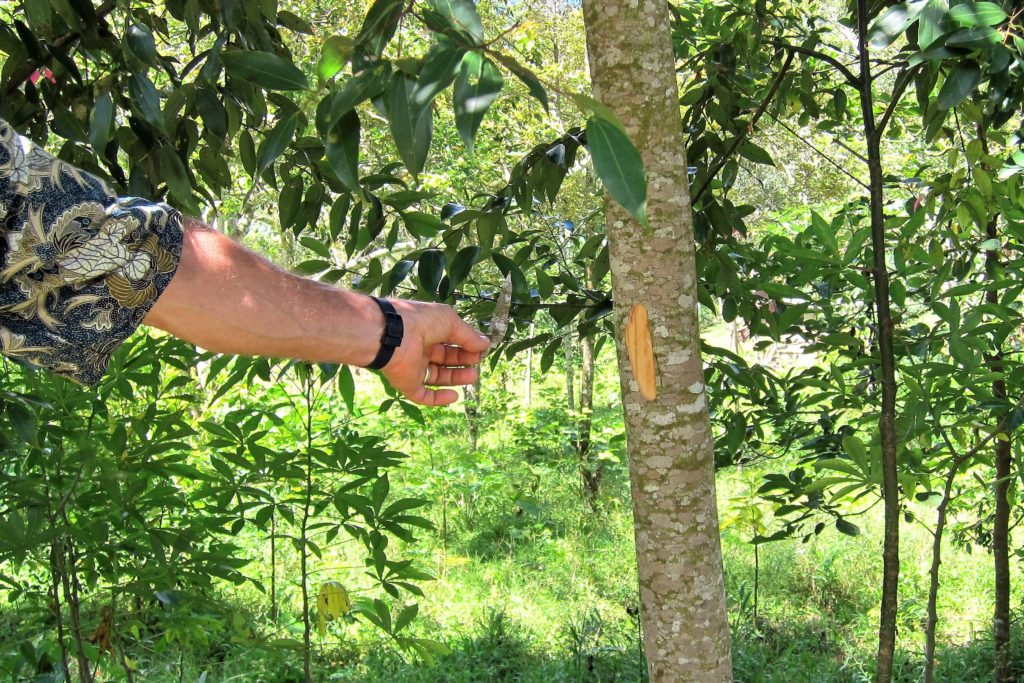 The proprietor climbs a papaya tree to provide us with a snack.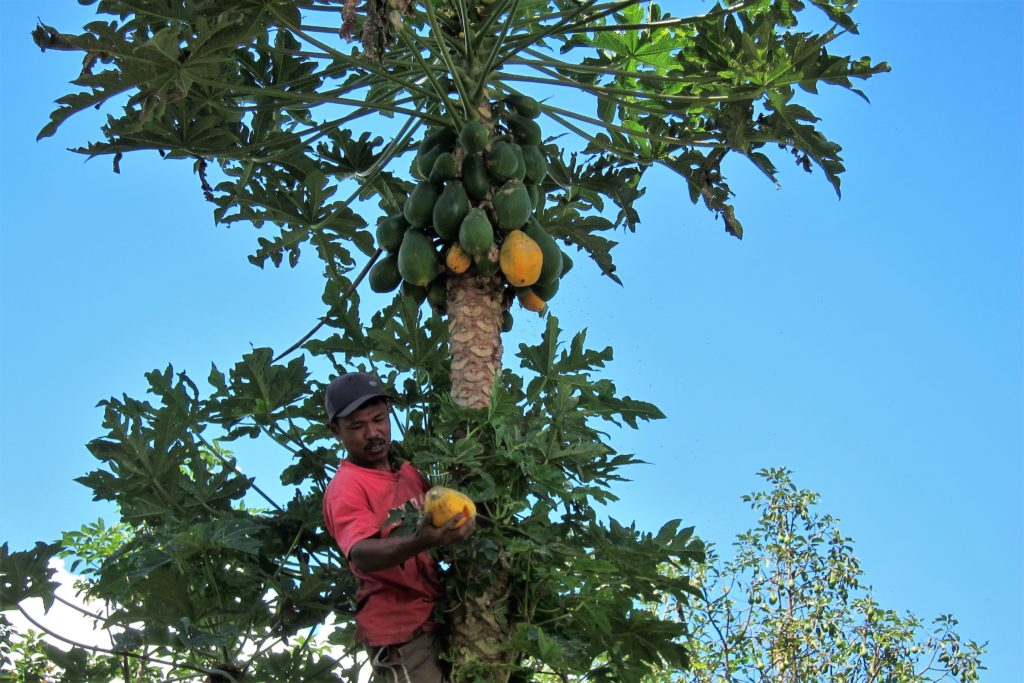 They're juicy.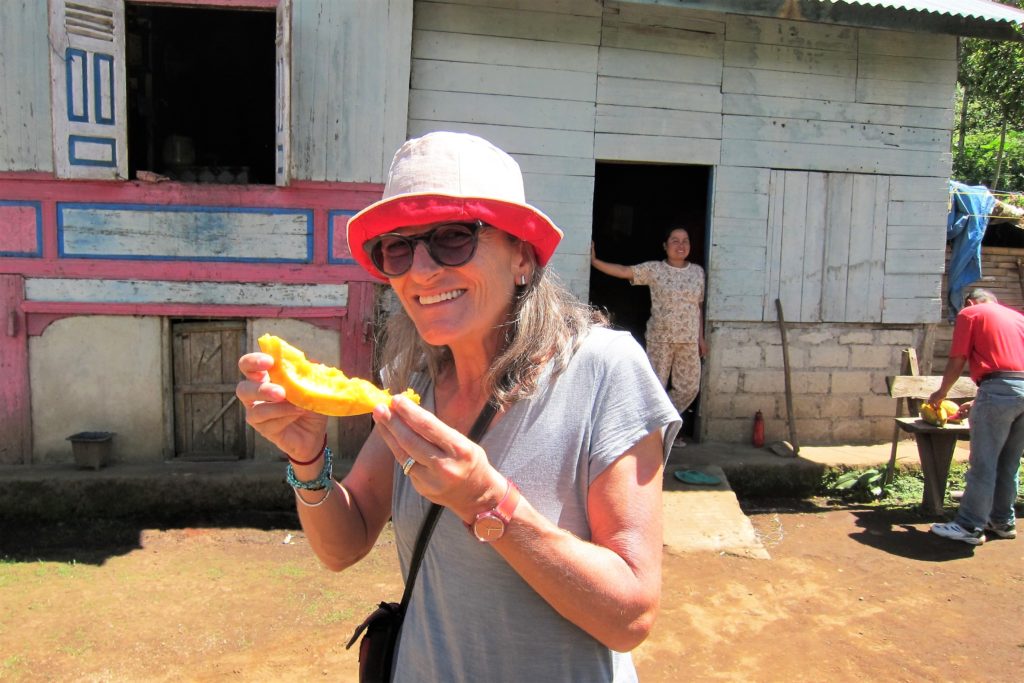 This is where chocolate gets its start.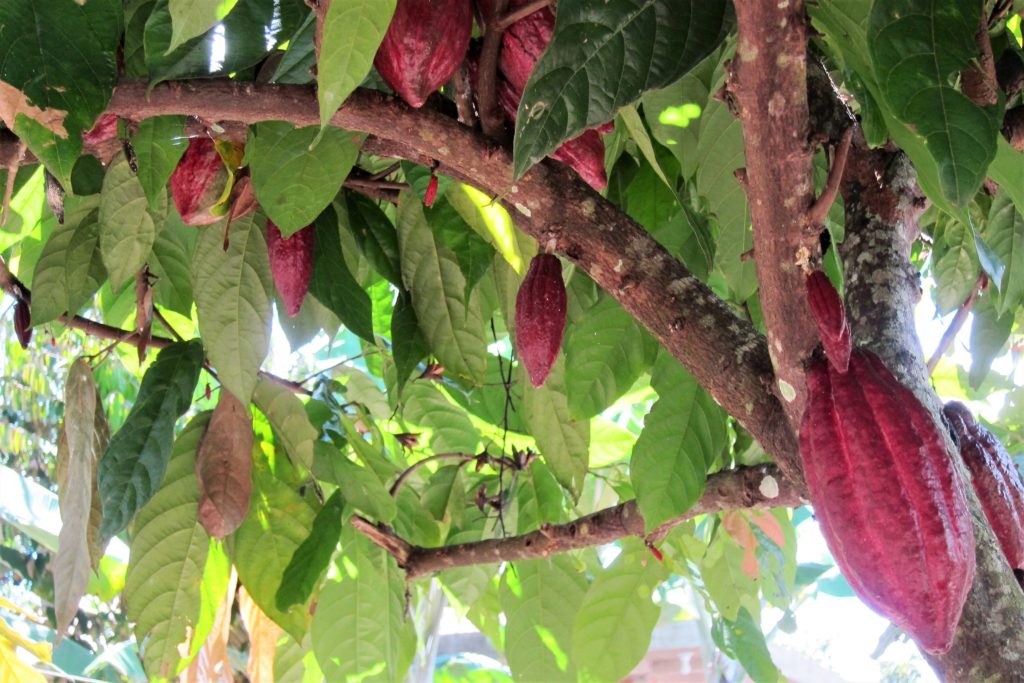 We visit a couple of villages, Rao-Rao and Balimbing, that have many Minangkabau-style houses. Similar to Batak houses around Lake Toba. But different.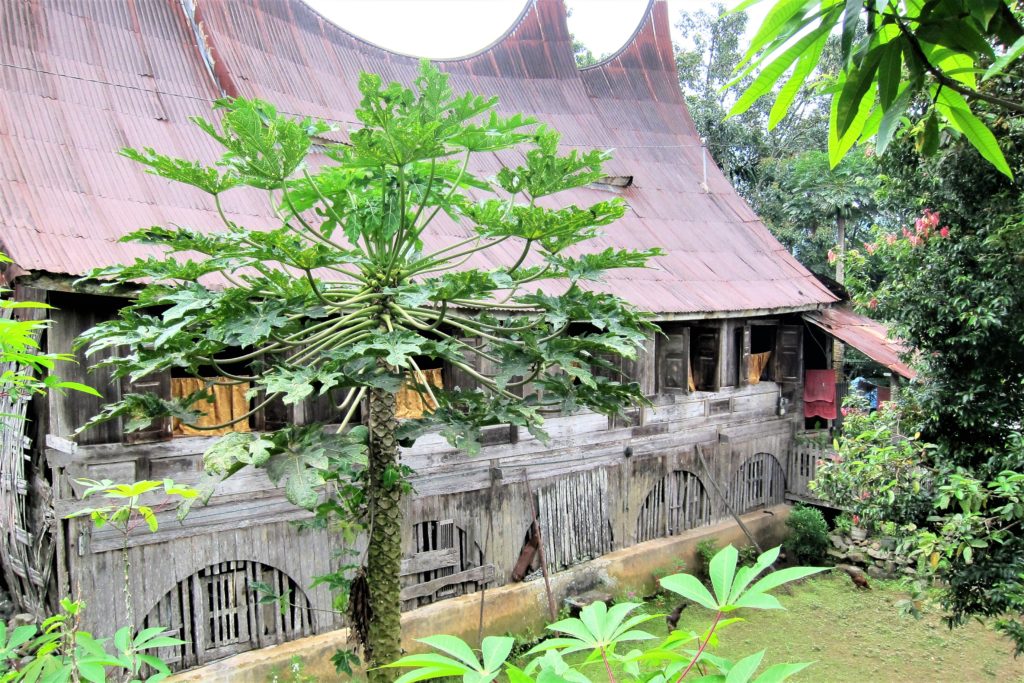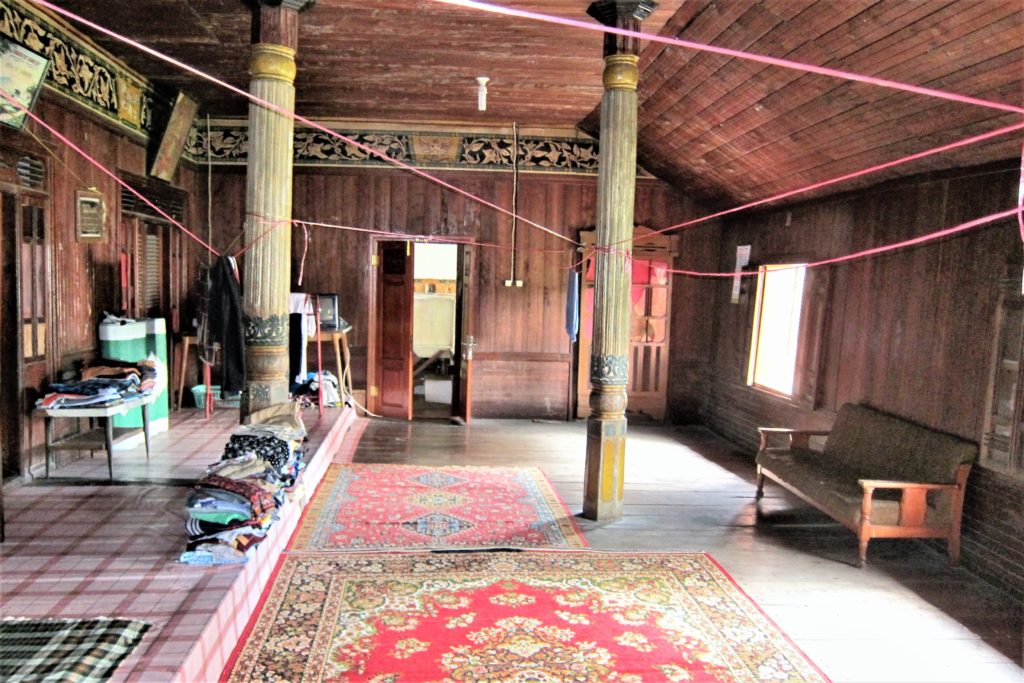 Notice my new hat – my third since we began this trip six months ago.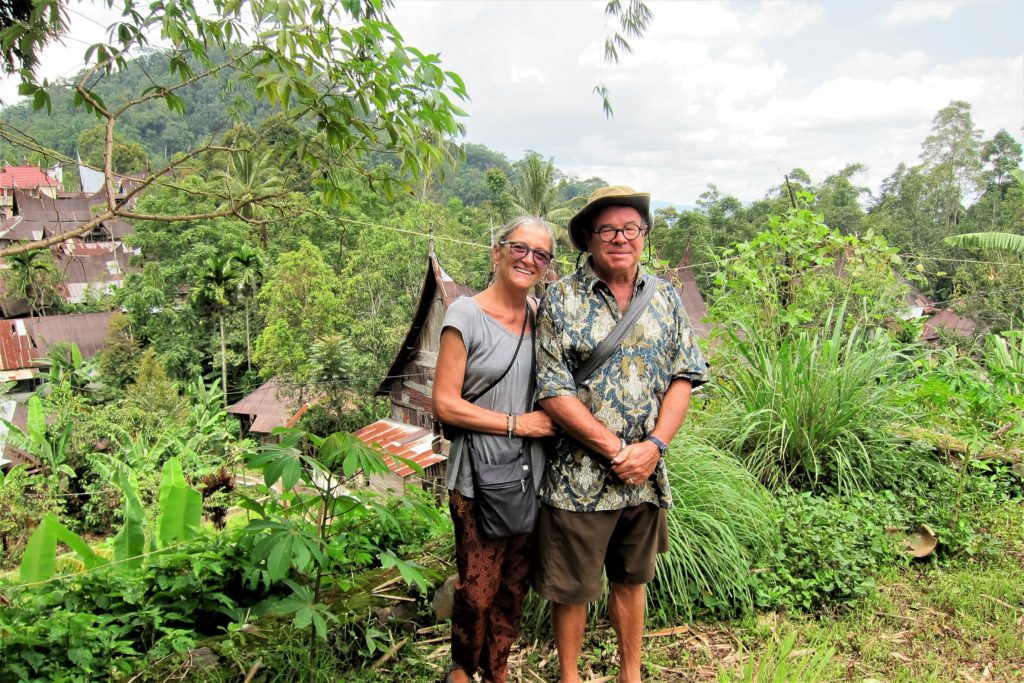 Balimbing is also a rice-farming centre.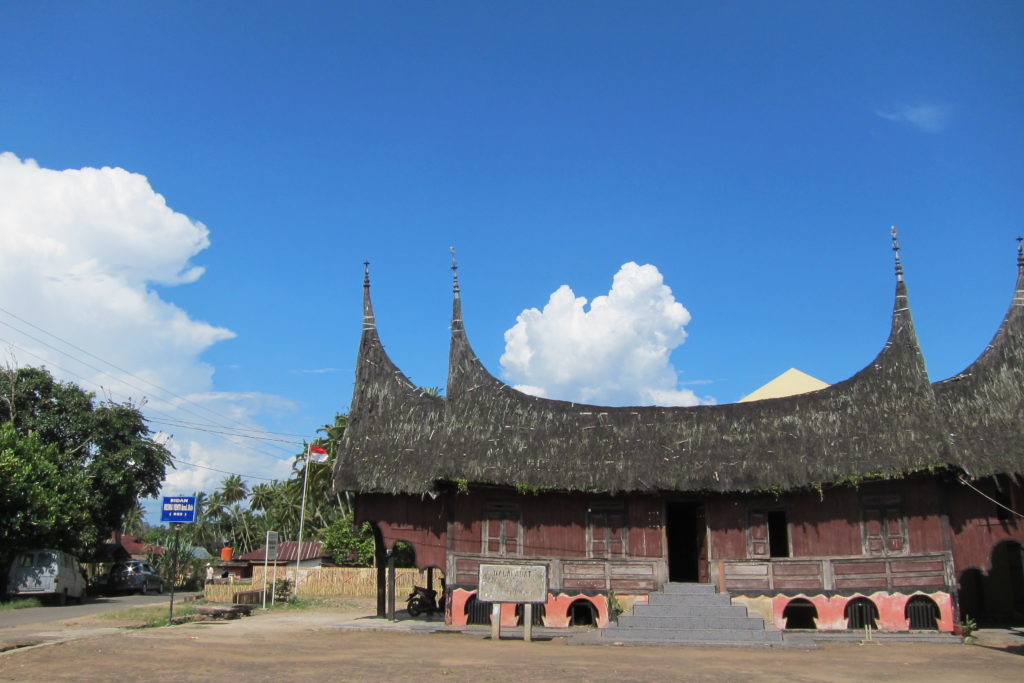 We come across a small enterprise of women producing some kind of biscuits over a wood fire.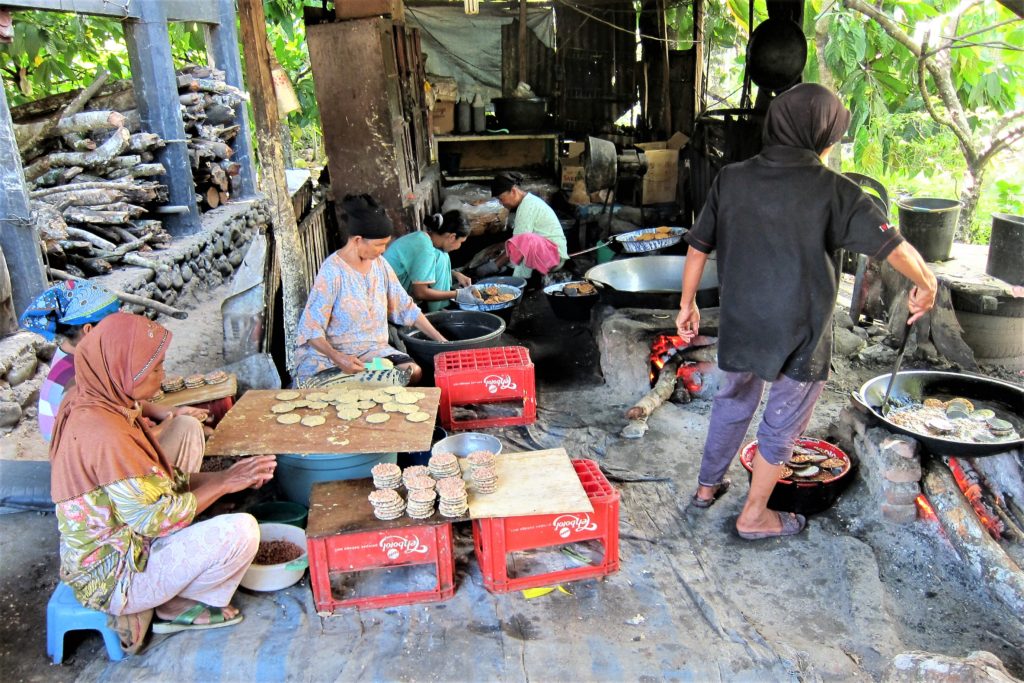 Like many places the world over, women seem to do most of the work. Men spend their time hanging out in groups, playing games, smoking, and gossiping.
Sight or Insight of the Day – Bukittinggi
During our motorized tour, we stop for lunch at the Pondok Flora restaurant. Besides a pleasant outdoor setting, the property has several resident birds of prey.
This professorial-looking owl isn't shy about being around humans.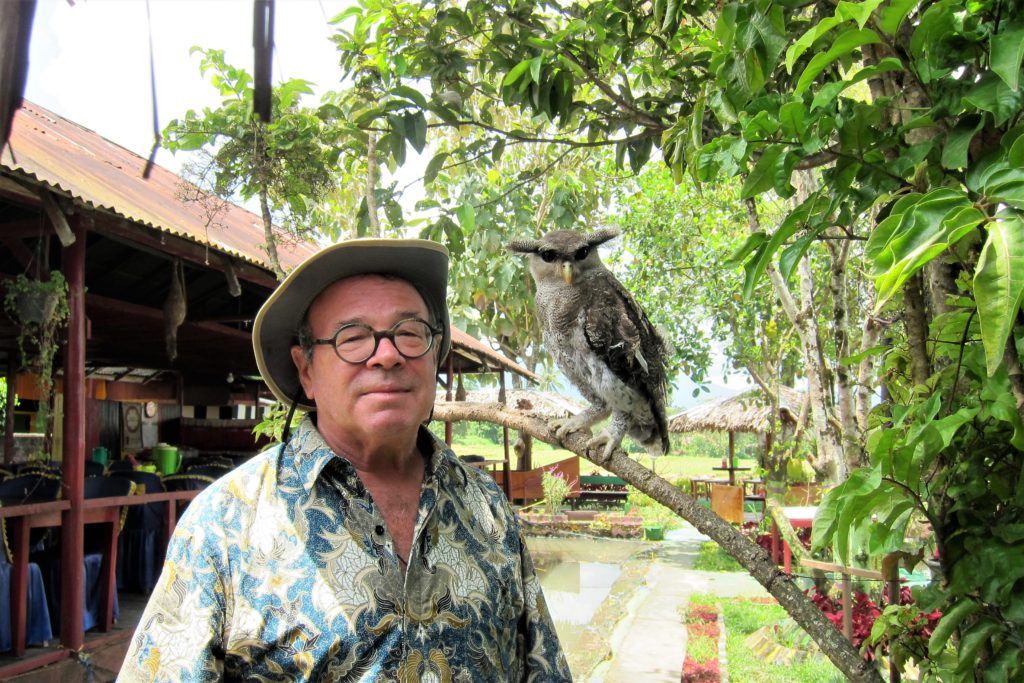 Another owl.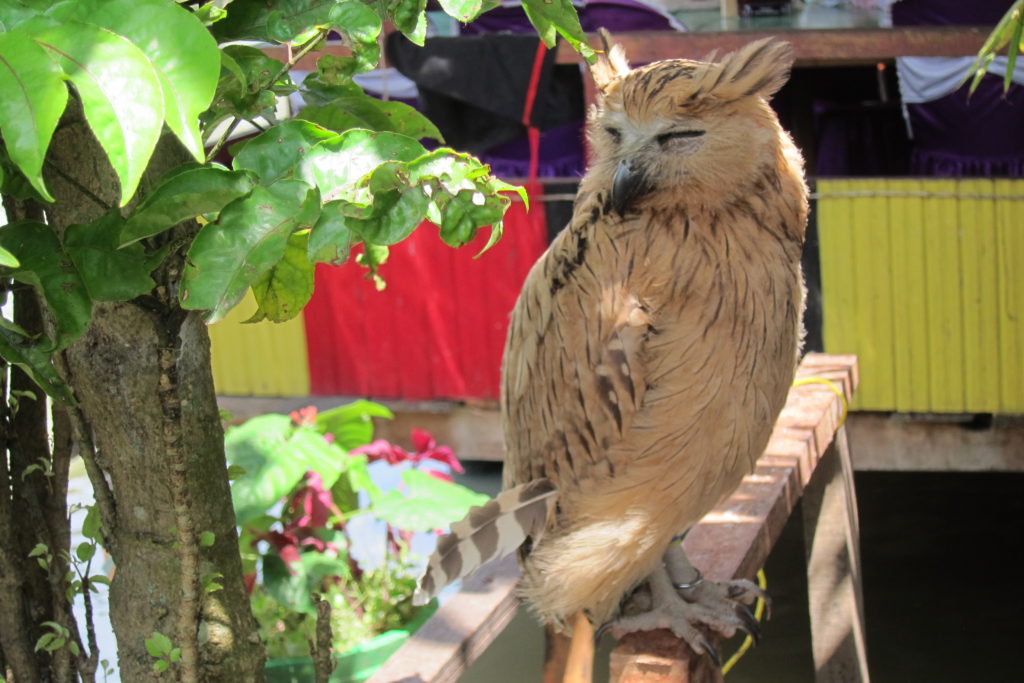 And an eagle.