From Bukittinggi, we take a shared taxi to Padang airport. We fly from Padang to Bandar  Lampung – via Jambi – then take a seven-hour bus trip next day to Krui.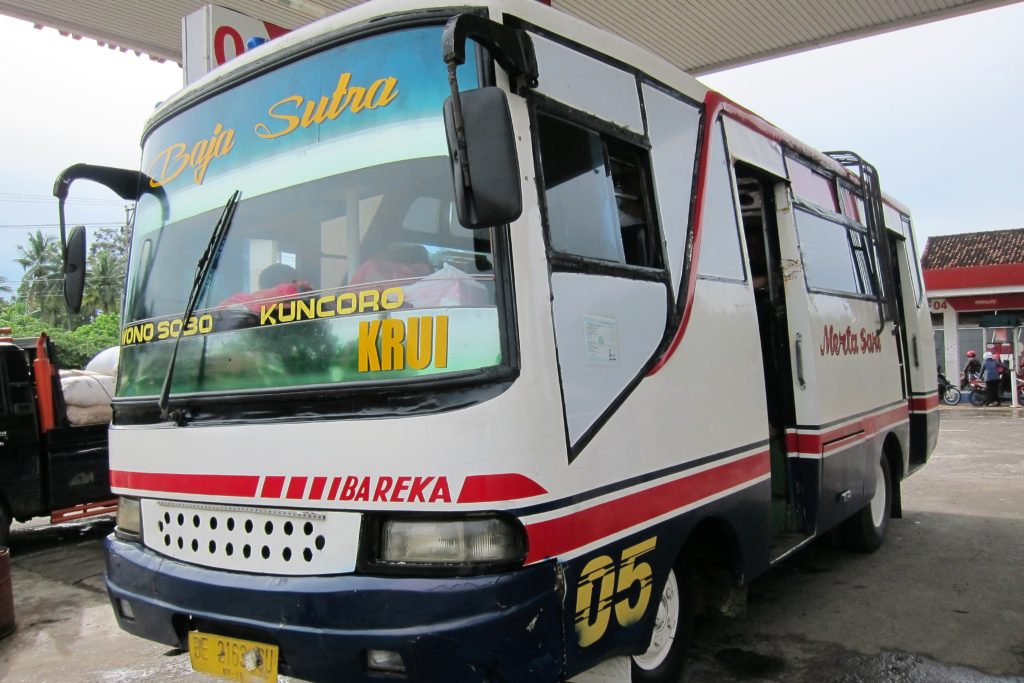 Krui is little-known on the farang circuit – except to surfers.
The few foreign visitors here are all surfing people. We can see where their passion comes from.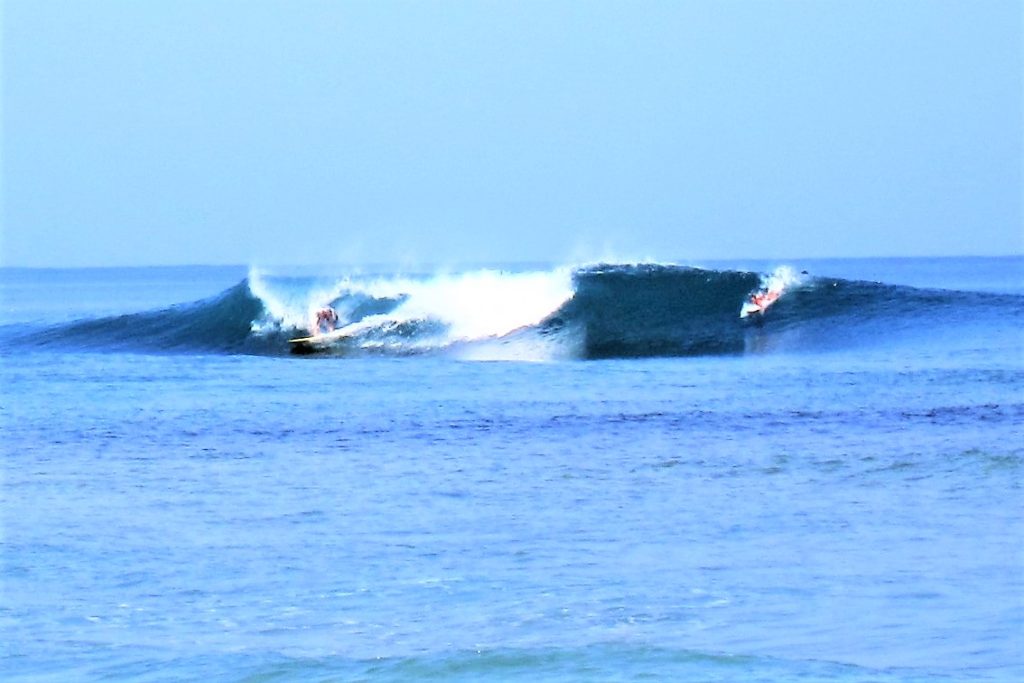 From what we can absorb, surfing is part art, part science, and part lifestyle philosophy. My misfortune to be born 1,000 kilometres from salt water.
'Surf's Up, mm-mm, mm-mm, mm-mm
Aboard a tidal wave
Come about hard and join
The young and often spring you gave
I heard the word
Wonderful thing
A children's song'
– The Beach Boys, 'Surf's Up' (alternatively, a stripped-to-its-essentials version. )
(This song has little to do with surfing, apart from the title. I just like the enigmatic lyrics.)
Krui is not an easy place to get to. But once we're here, it's extremely pleasant.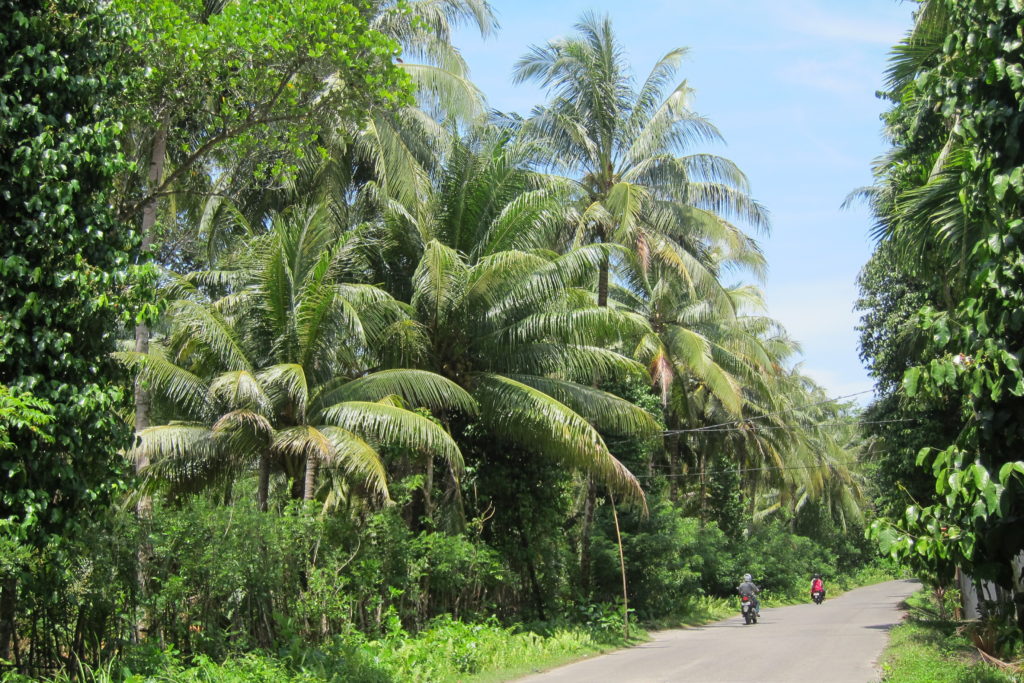 Our guesthouse has several names, for example  'Mutiara Alam' (Nature's Pearl), 'Hotel Zandino', and 'Krui surf camp'.
Stumbling across it was a happy accident.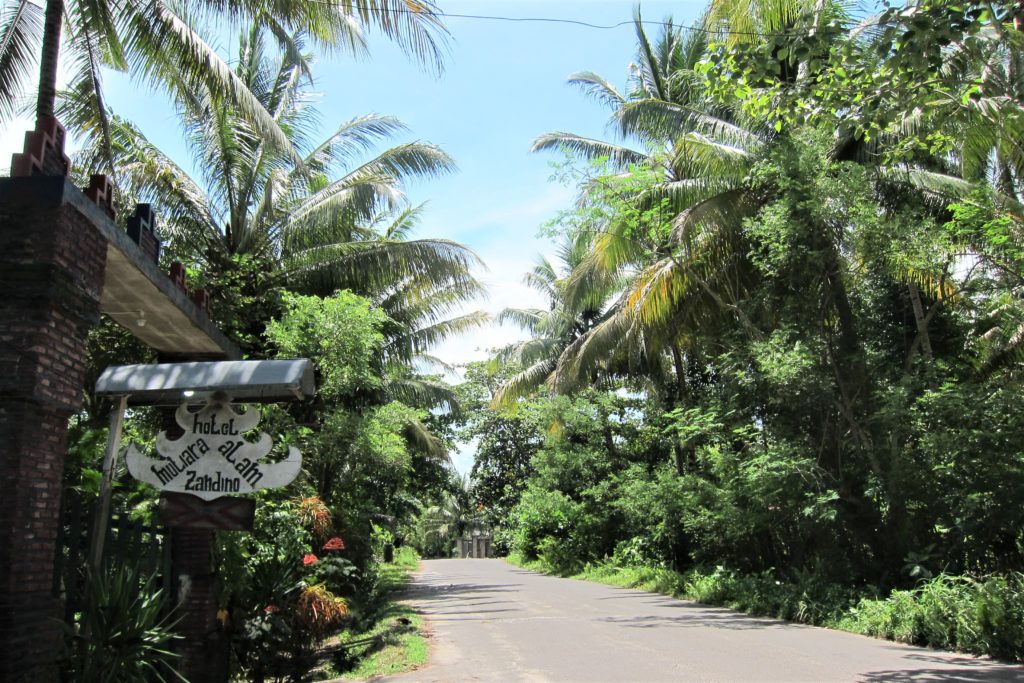 It's owned and operated by Zane, a transplanted Californian from San Diego who has made this place his home for more than 25 years.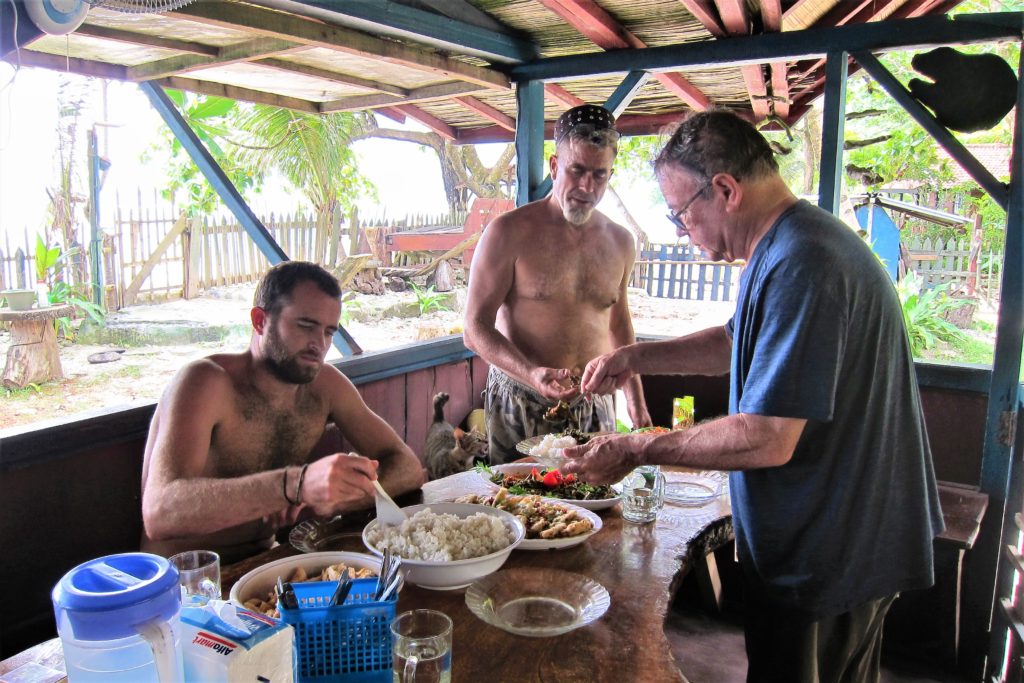 The other people here are Max and Jade, a lovely young Mauritian couple, and David, an adventurous young South African who has been crewing on yachts. (All surfers, of course.) There's a relaxed atmosphere that threatens to trap us here for a while.
Eddy, Zane's majordomo, climbs a coconut tree for some refreshments….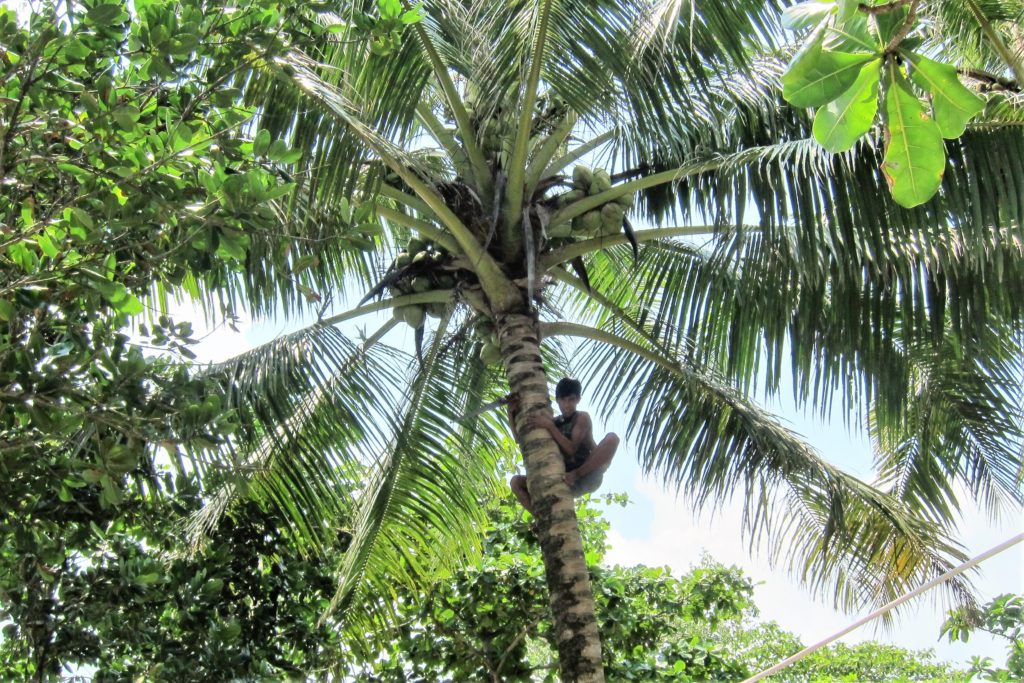 …then he hacks off the tops.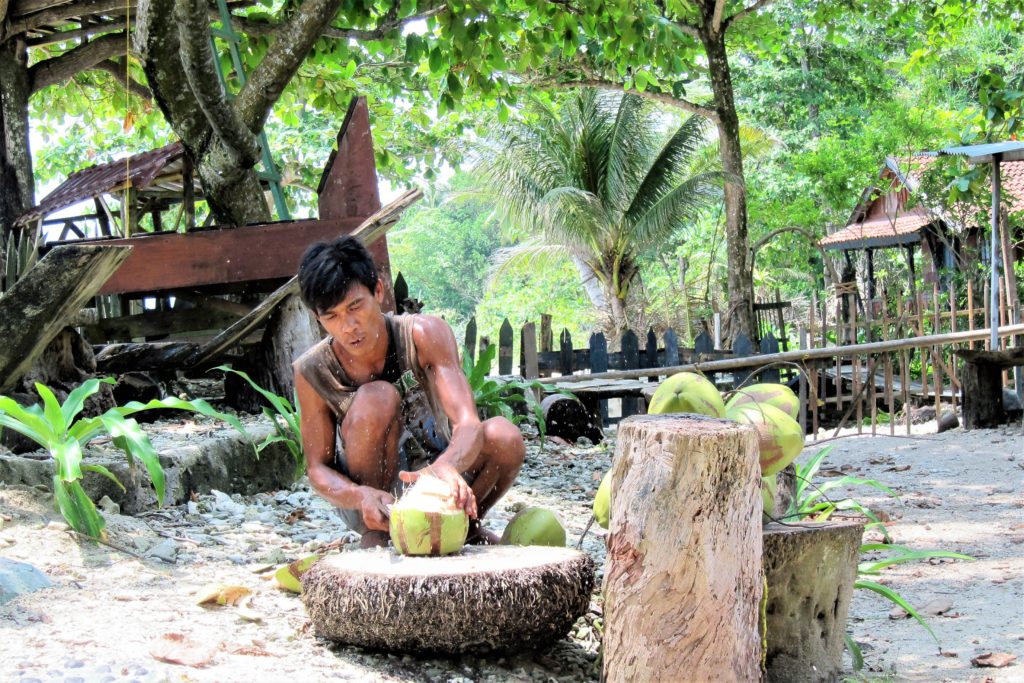 David and I enjoy the fruits of Eddy's labours.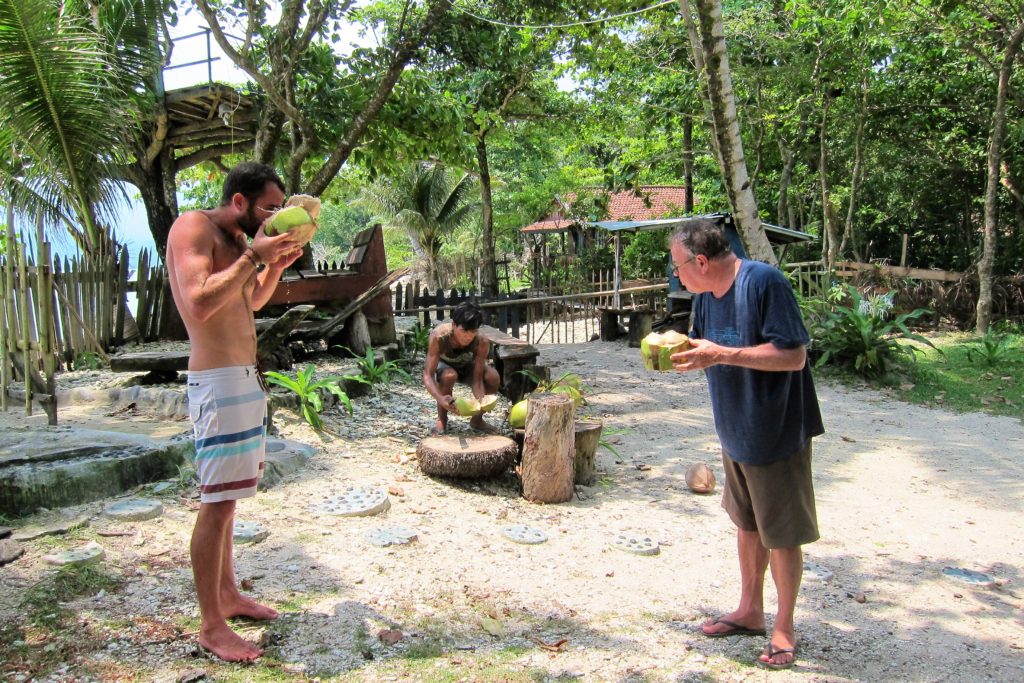 Our accommodation faces the ocean. Delicious meals are included. Beer is freely available. (Not a thing to take for granted in this conservative part of Sumatra.)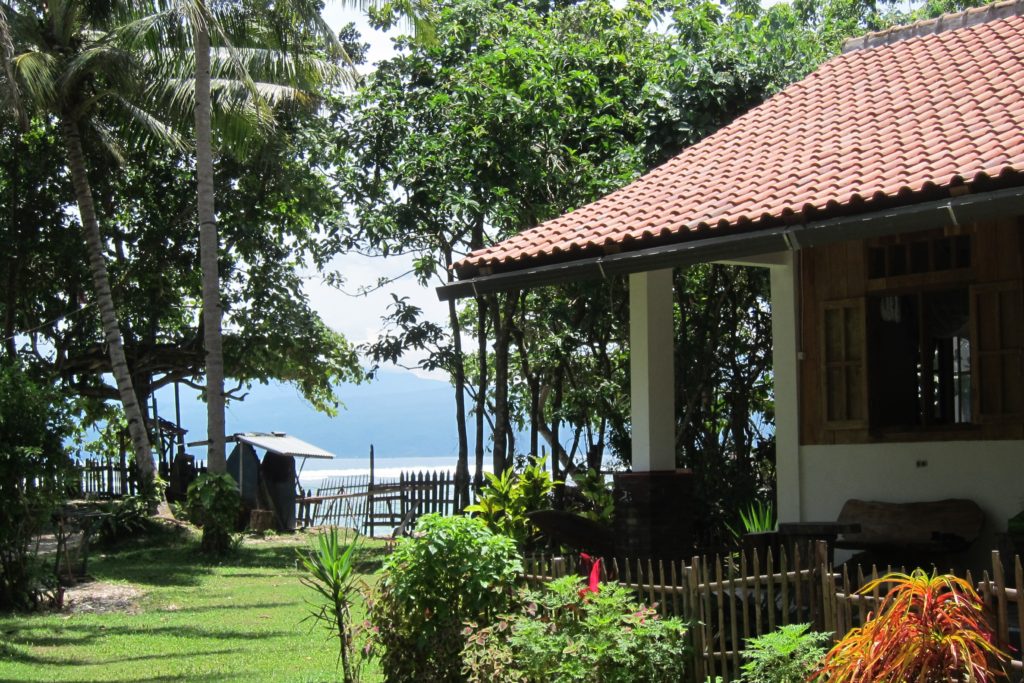 We walk everywhere, which makes us conspicuous. Everybody in Indonesia rides scooters at all times.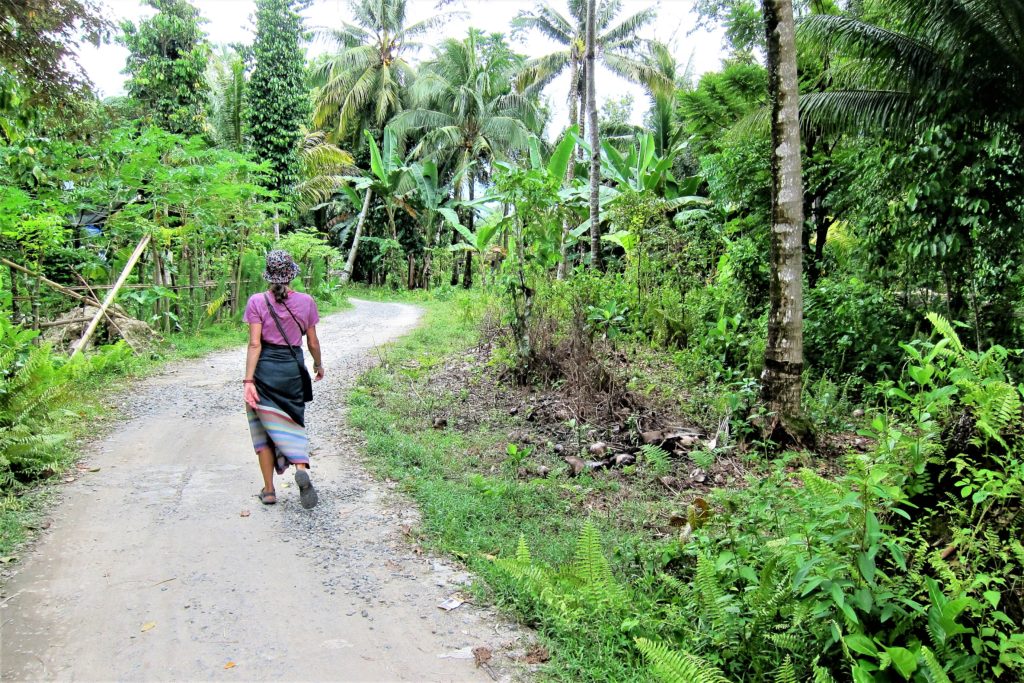 The sun sinks into the Indian Ocean at the end of our first day.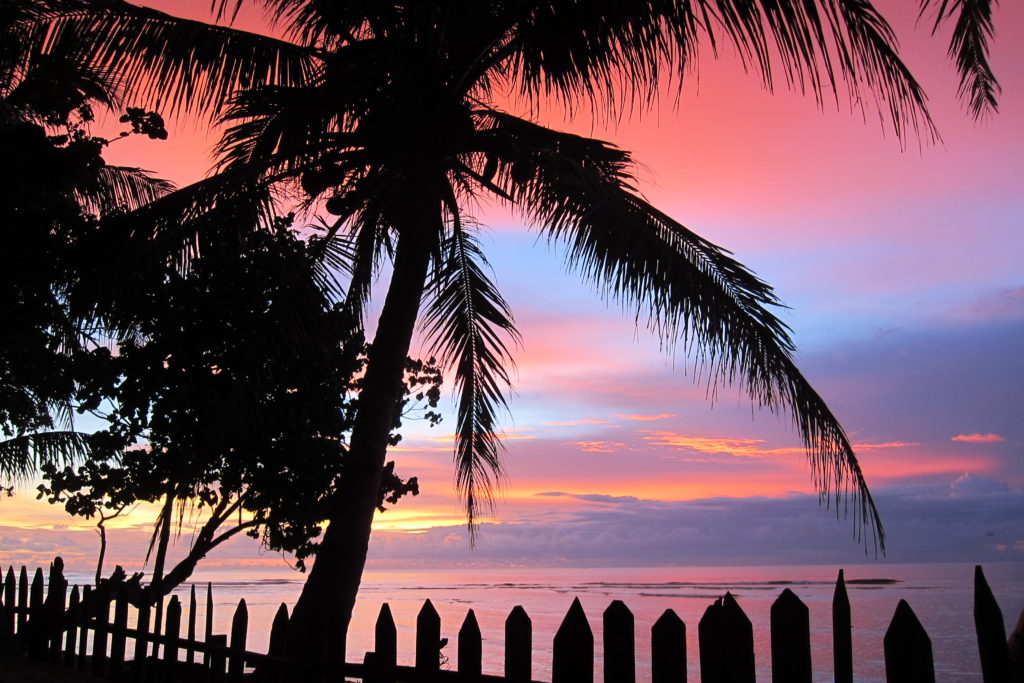 Sight or Insight of the Day – Krui
One of the best places to hang out is the tree house. Not only does it overlook the ocean, it overhangs the ocean.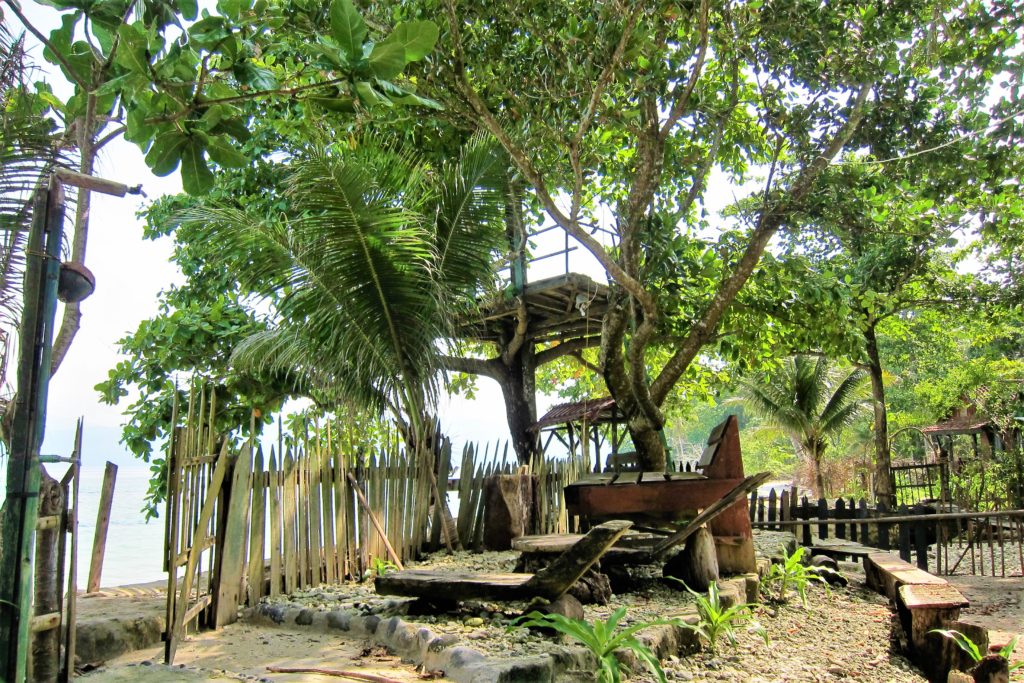 It's also a good place for a sundowner.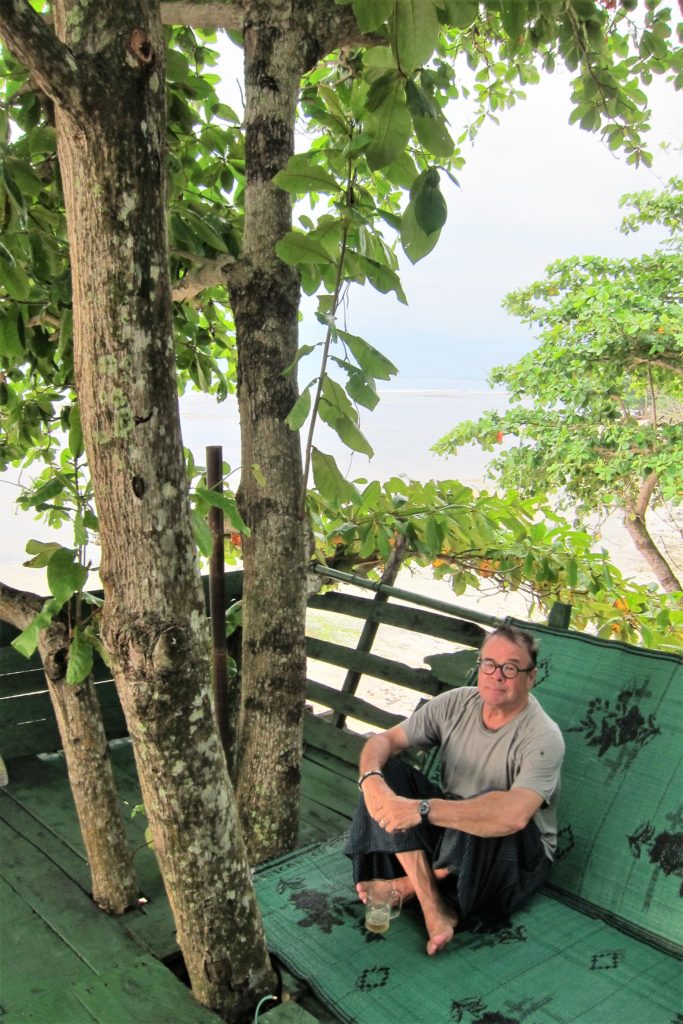 This is the view of the beach from the tree house. Whenever we're by the ocean like this, Chris Rea's 'On the Beach' runs though my mind like a soundtrack. Hell, the whole album is a classic. Takes me back to my silo-building days.