It's time to say goodbye to Krui. We feel so at ease here in Zane's place – easier to say than any of the three other names that it's known by.
We'll miss the beautiful ocean, and watching surfers from the tree house.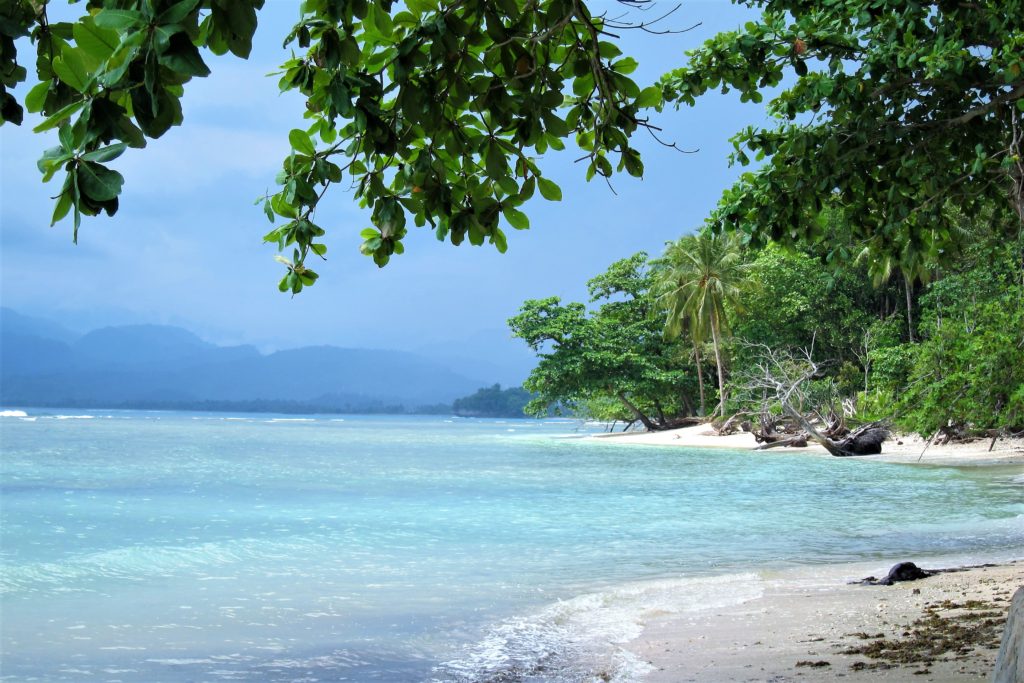 Most of all, we'll miss the relaxed ambience and family-like groove that is so easy to slip into here.
Our little group is joined by John and Martina, a hybrid USA/Slovak couple, to round out our mini-United Nations.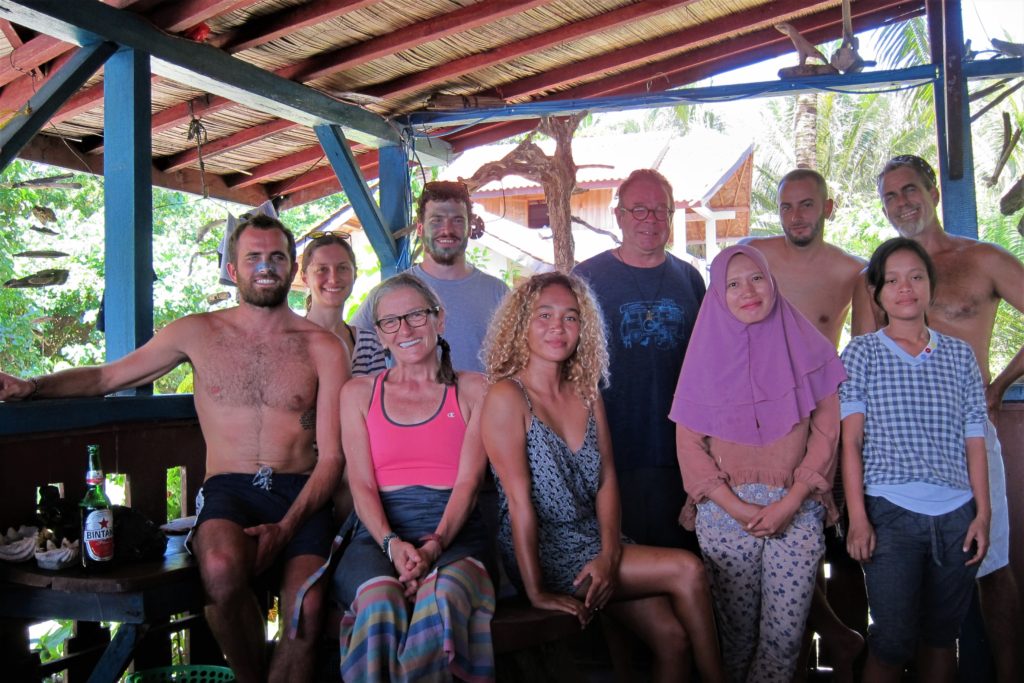 We've learned more about surfing and its attractions in the last 11 days than in our entire lifetime. The world needs less Donald Trump, more surfing.
We rent a scooter on an overcast day and drive up the coast.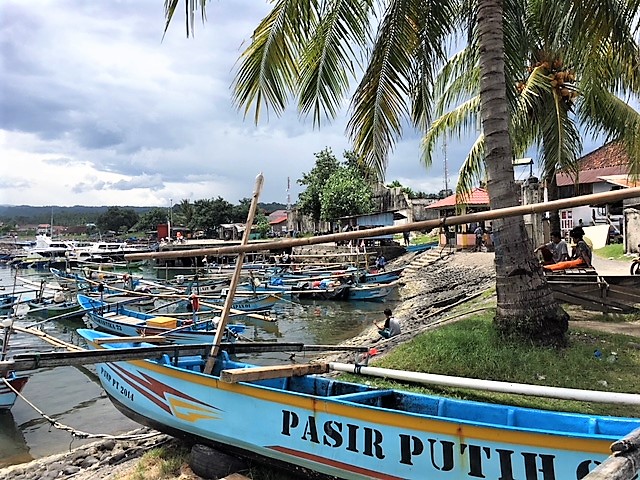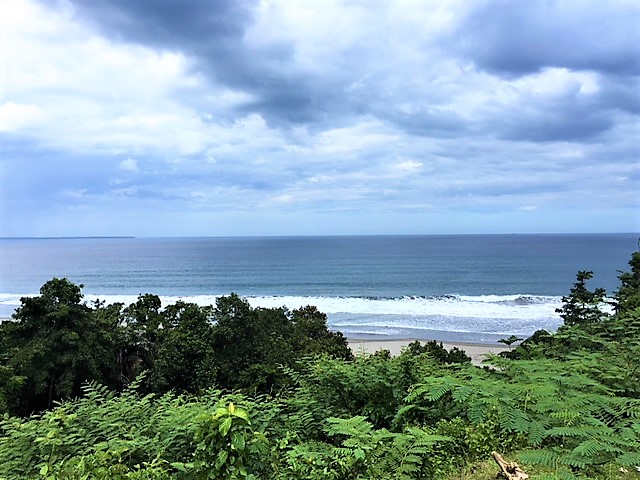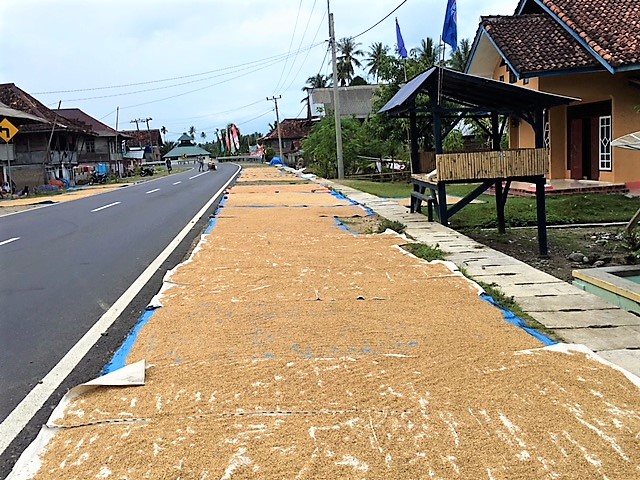 Mealtimes are a social event. Nita and Lisa keep everyone well fed.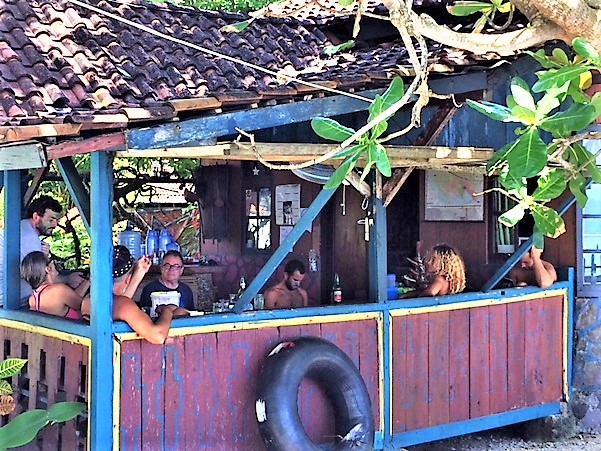 On another day, David, Maria and I rent scooters and make our way to the nearby waterfalls.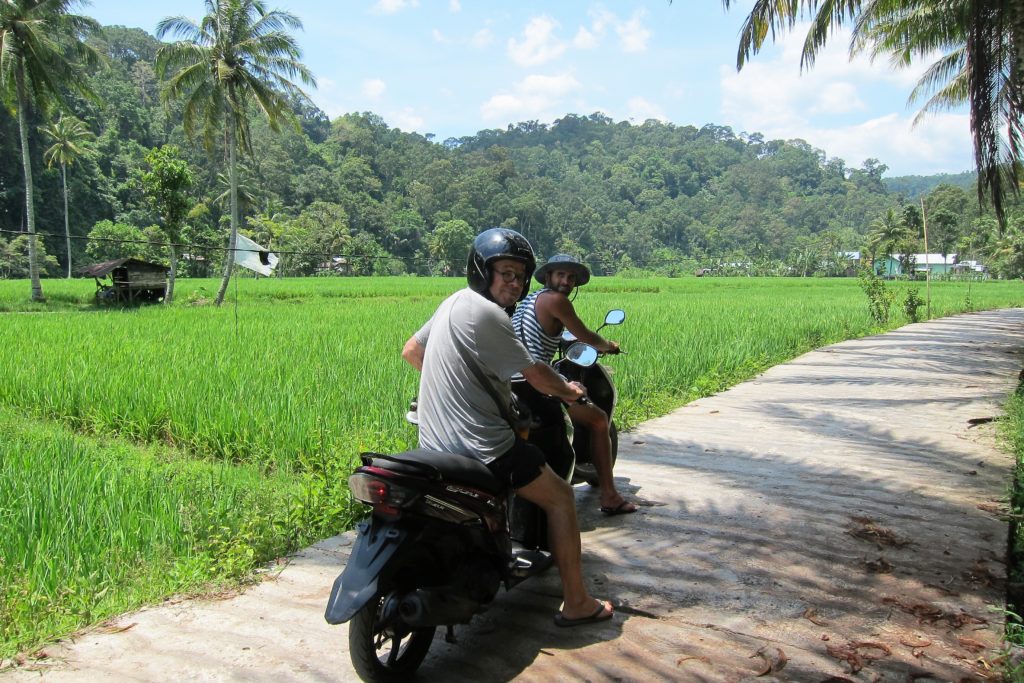 It's a bit like the Amazing Race getting there. We wade through rushing waters.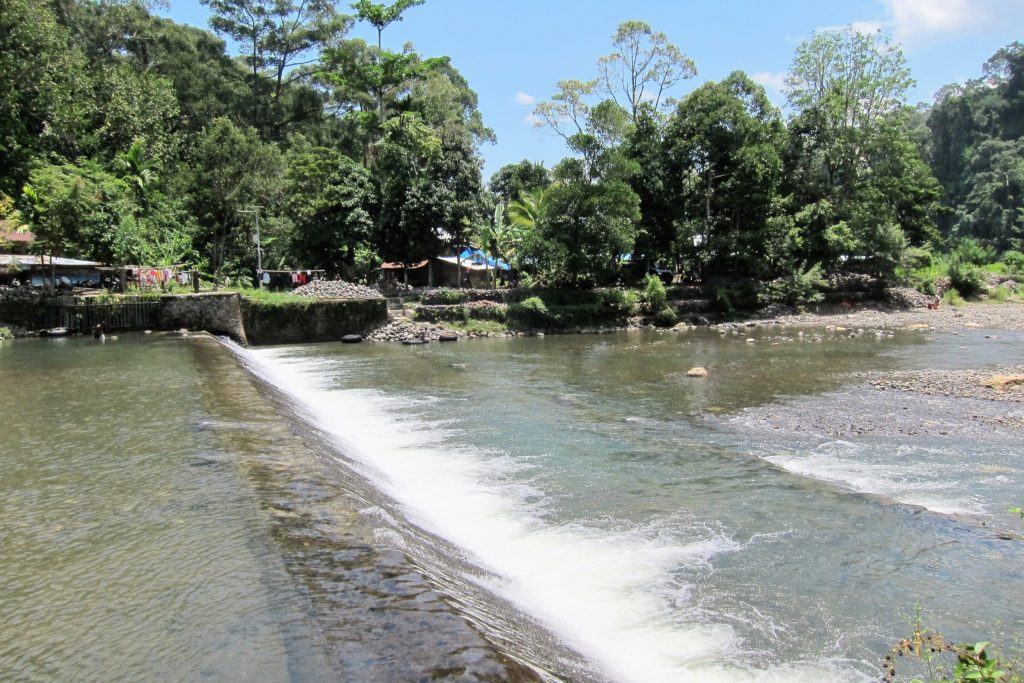 Hike through somebody's cow pasture.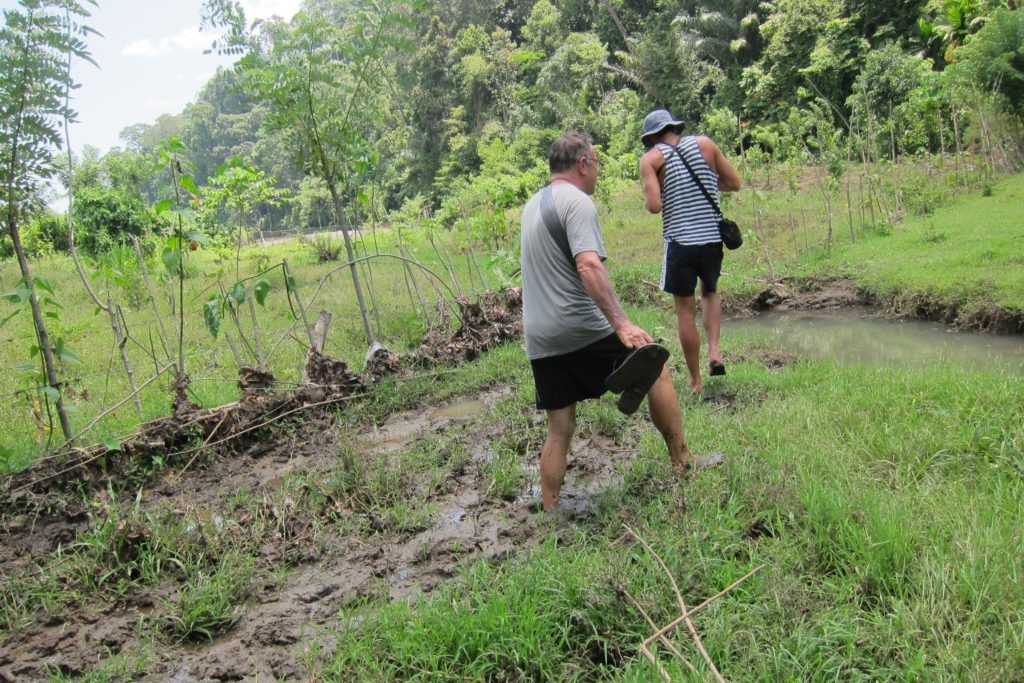 We arrive for a cooling dip at last.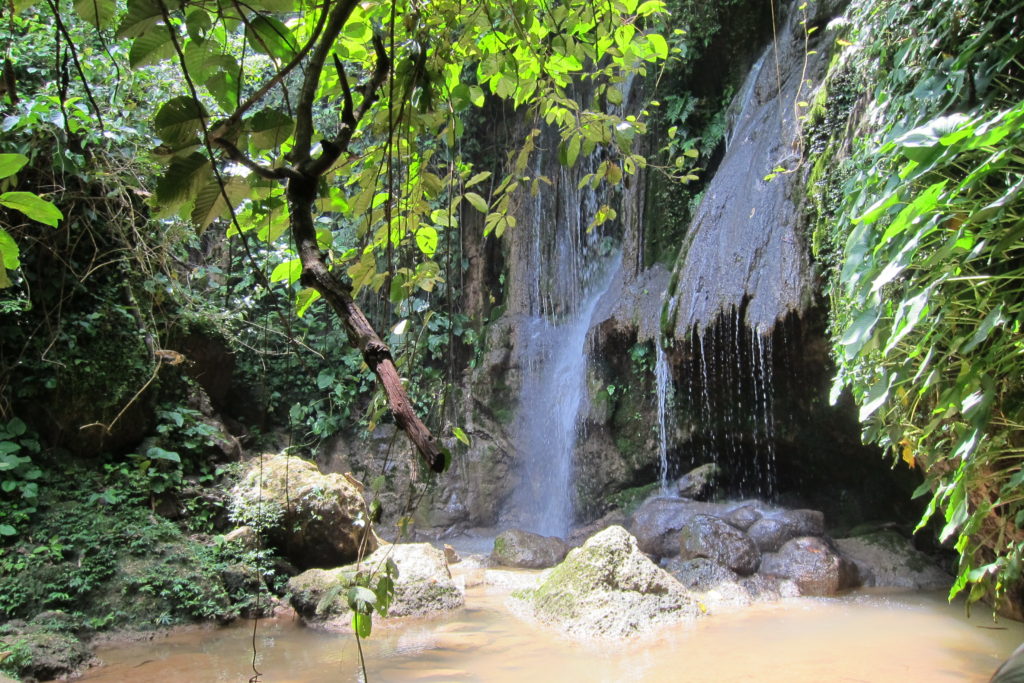 Another attraction at Zane's is puppies. There are adult dogs around. They are not actually Zane's – they come to the property because they are treated well here. A neighbour comes by with a gunny sack of puppies and leaves them. Everyone knows that Zane is a soft touch.
They bolt under the porch and gradually venture out to explore.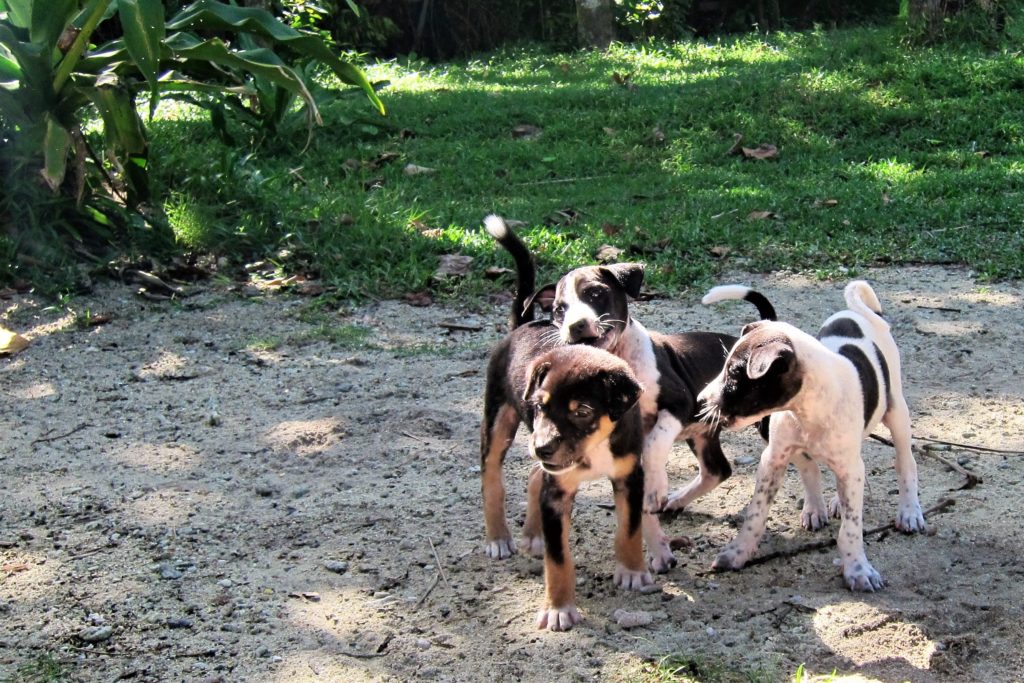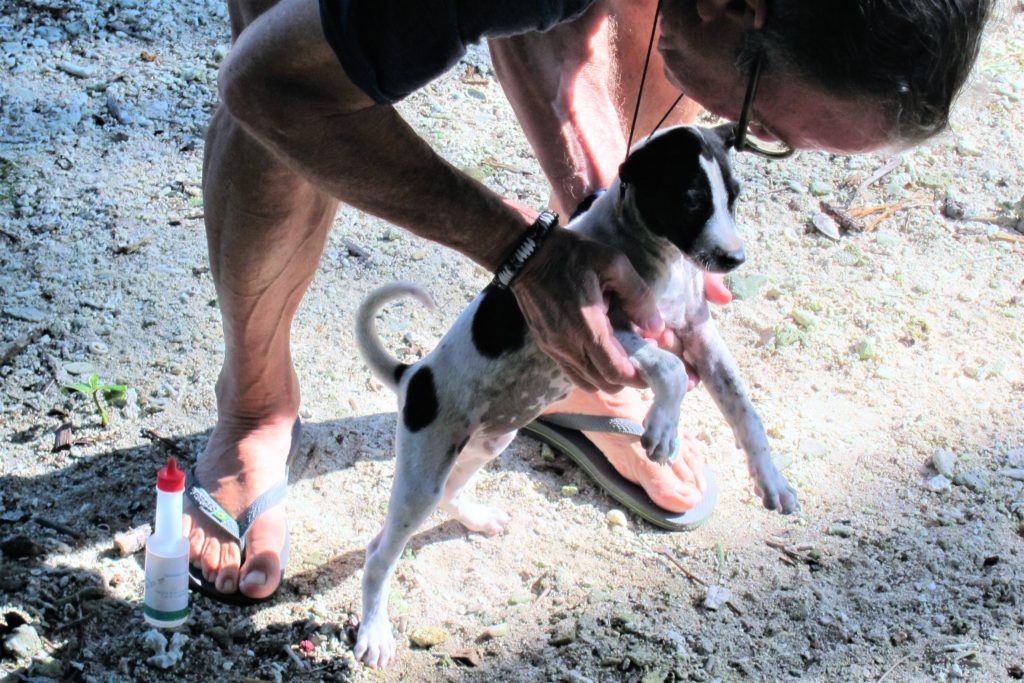 We're not even sure how long we've been here. We have to leave to get our Indonesian visas extended. We'll miss the sound of the sea outside our window. (Accompanied by barking puppies.)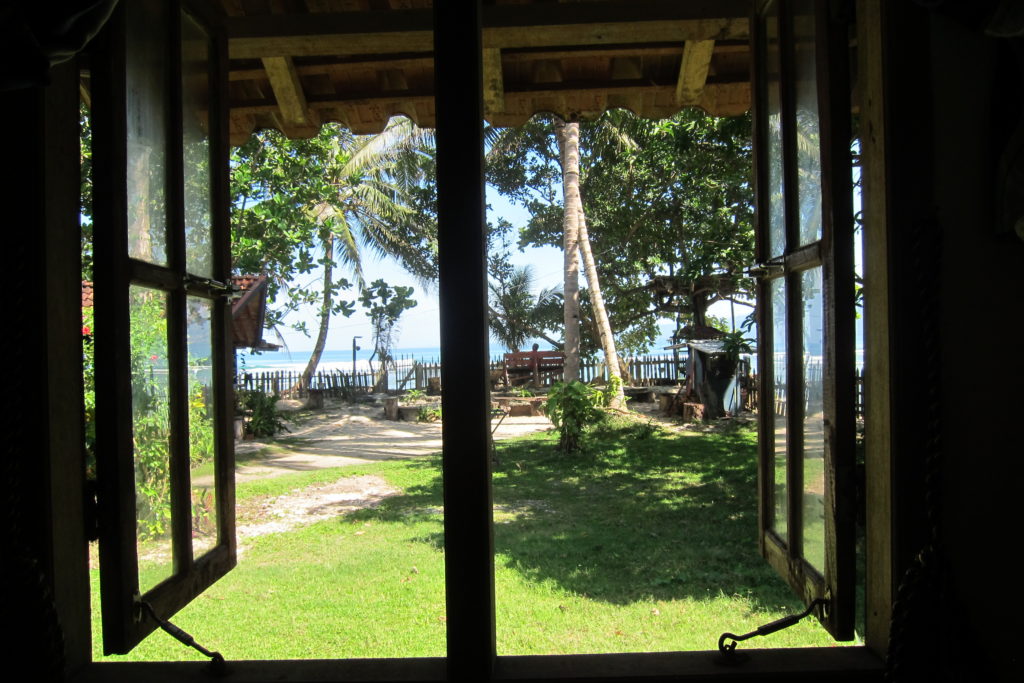 If any surfers read this, you should make your way to Krui, Sumatra, and stay at Zane's. But only if you're not an asshole.
Sight or Insight of the Day – Goodbye to Krui
Without a doubt, what makes our stay here so special is the character of Zane.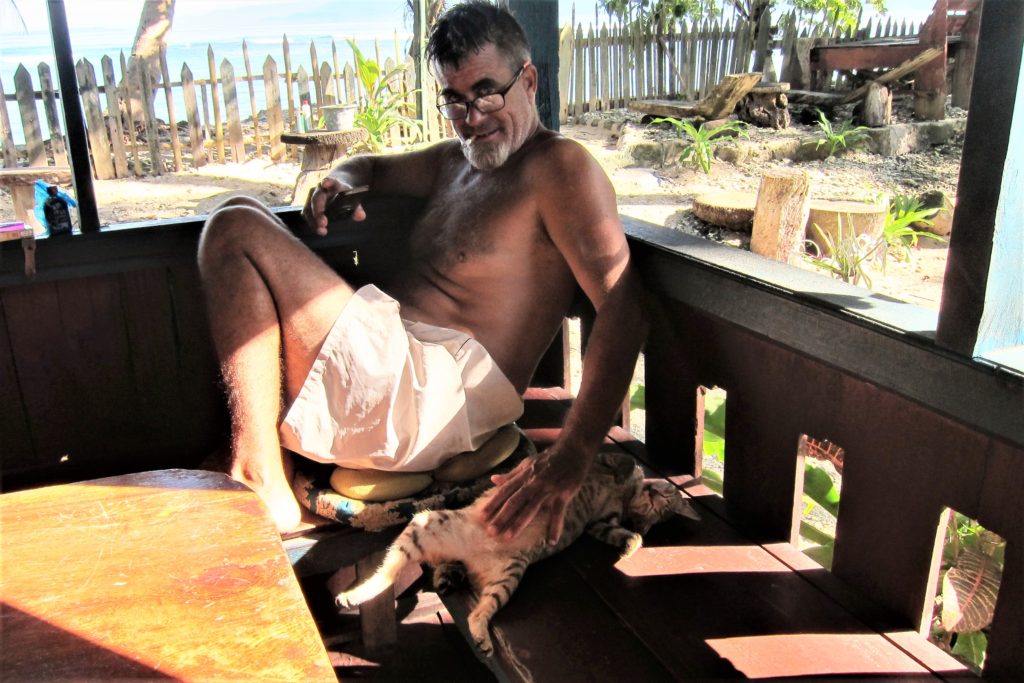 He has such obvious affection for the people of his adopted country. He's a fair and honest man in a part of the globe that is often neither fair nor honest. He's the perfect bridge between his western guests and the Indonesian way of life because he's at ease in both worlds. He is a surfer to the core.
Zane went to Bandar Lampung for a few days to visit his family. In his absence, it's as if the soul of the place was missing. Everyone – guests and staff – is so happy to see him back. People are always dropping by for a chat or advice. Kids love him.
Zane is one of those rarest of creatures – a man who is comfortable in his own skin.