We finally escape from Sulawesi and arrive in Labuan Bajo, Flores.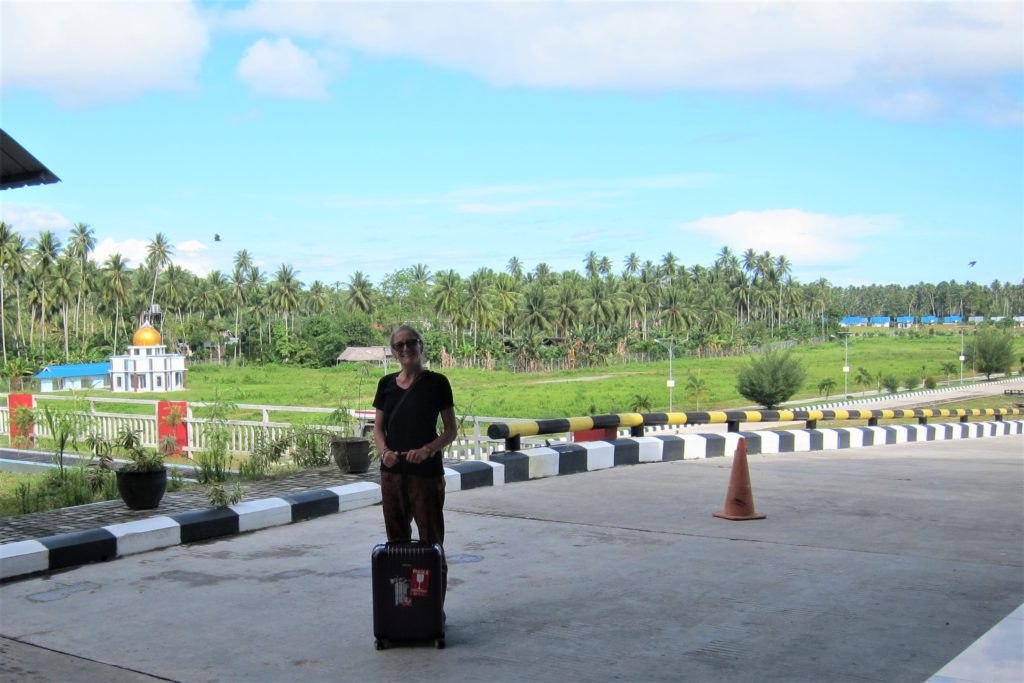 This is harder than it looks. Our next destination is the island of Flores, not far from Sulawesi as the crow flies. No direct flights exist. We have to book one two-leg flight from Ampana to Makassar, then another two-leg flight on a different airline via the island of Bali, which is far out of the way (including an overnight in Denpasar). Whatever. We do what we must.
Unfortunately, we arrive at Ampana airport for the first flight and it's cancelled. So all subsequent reservations for air and hotels are buggered.
<sigh> We reschedule everything for one day later.
'Much of travel is waiting and delay.'
– Paul Theroux
On the flight from Palu to Makassar, we fly over scores of tiny islets that are nevertheless densely packed with people. They are far from the mainland. If you zoom in, you see that each island doesn't have one or two bamboo huts; each little town expands out to the water's edge.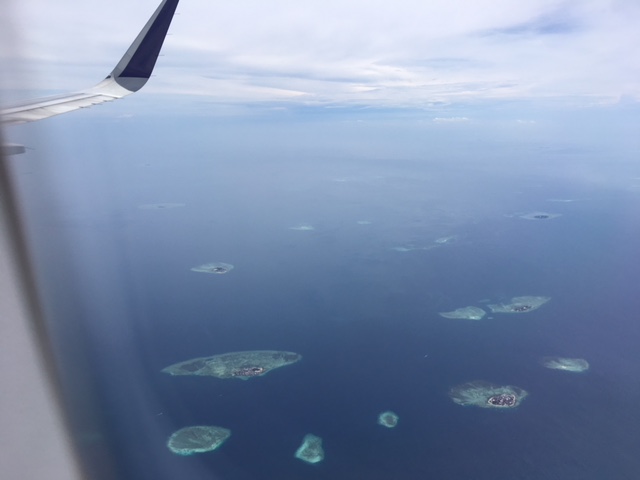 If the sea level rises by even a few centimeters, these places are toast. Wet toast.
We arrive in Labuan Bajo and stay at the hotel La Cecile.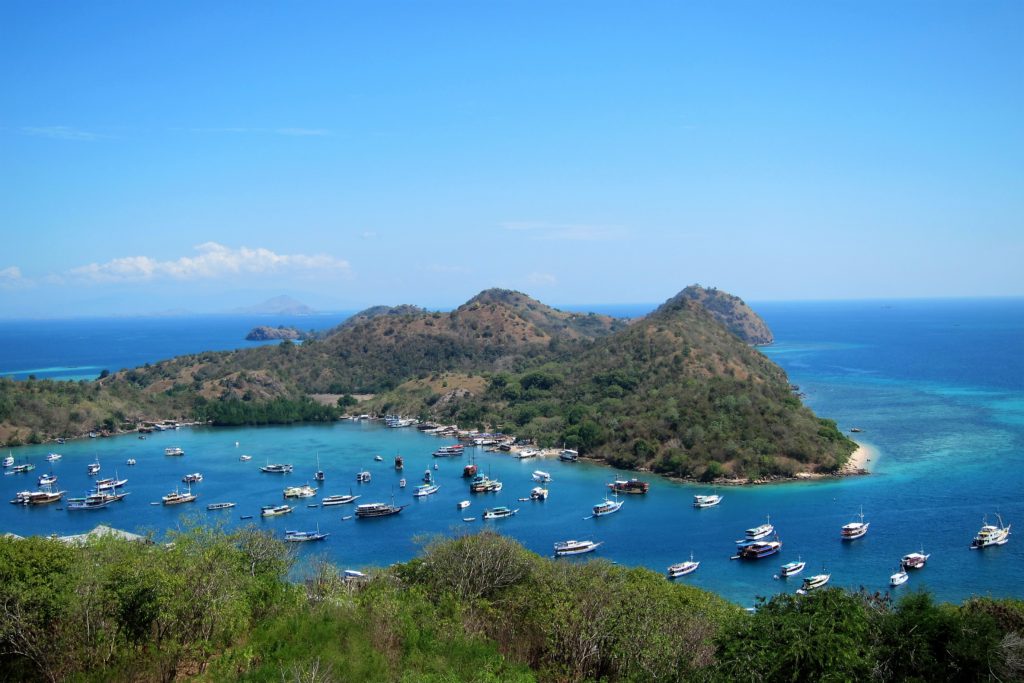 This is fancier than the places we usually stay, but the view is so great, we can't resist.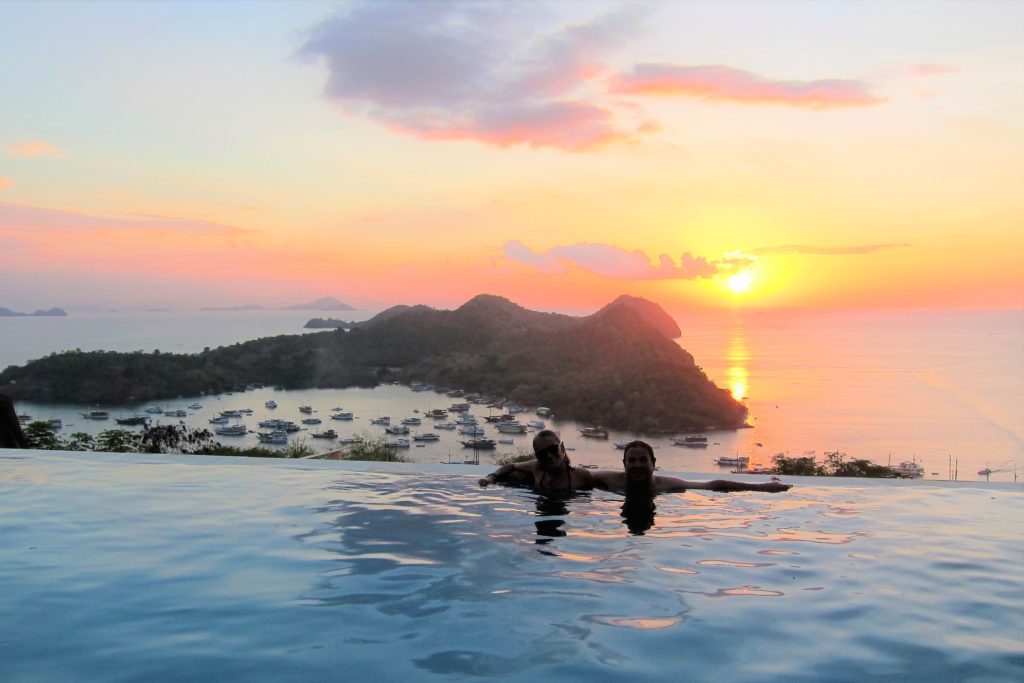 We take an all-day cruise that visits, among other places, Padar Island, where we trek up for a grand view.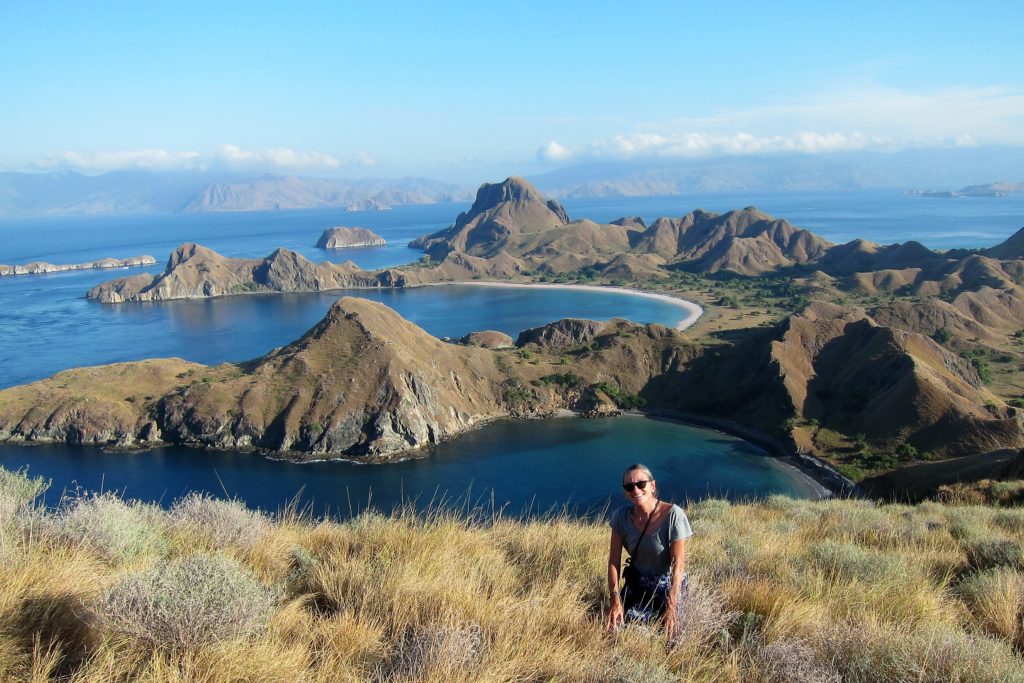 The harbour where the cruise boats dock.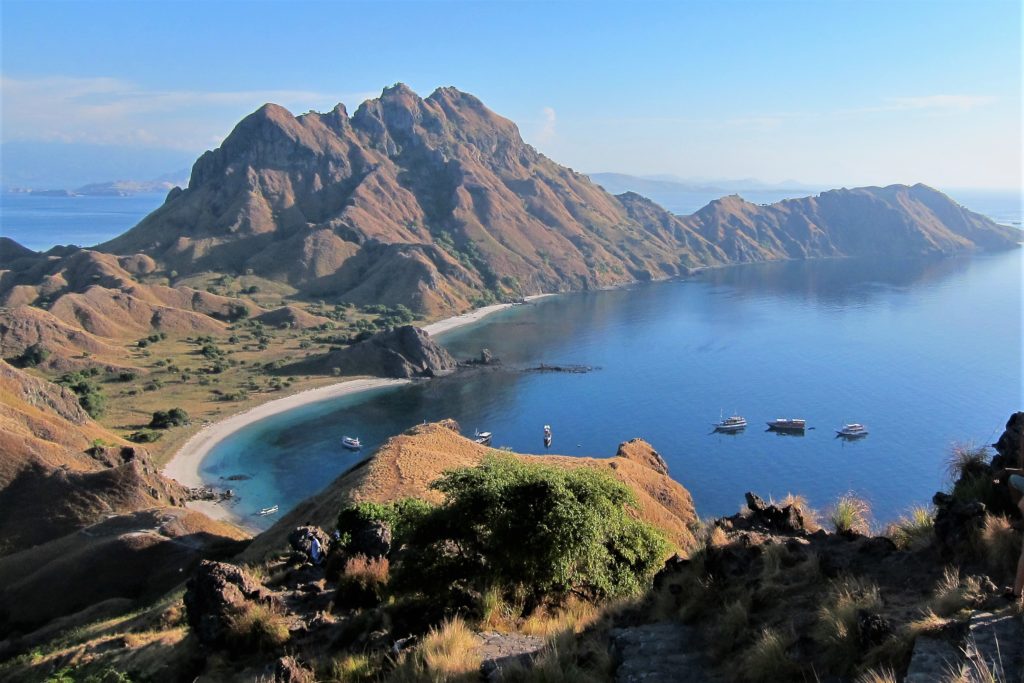 We stop at Pink Beach (on Komodo Island) for lunch. Maria spots a baby shark in the water. Three baby sharks, in fact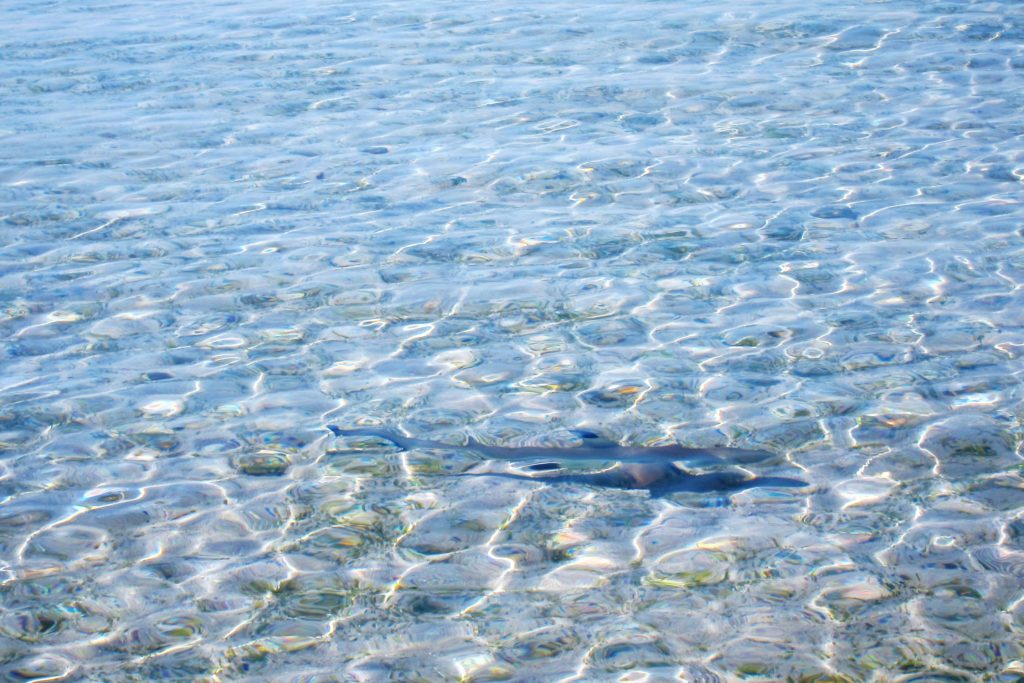 Pink Beach is kind of, sort of, pink. Marketing materials usually show it photo-shopped into a neon roseate hue.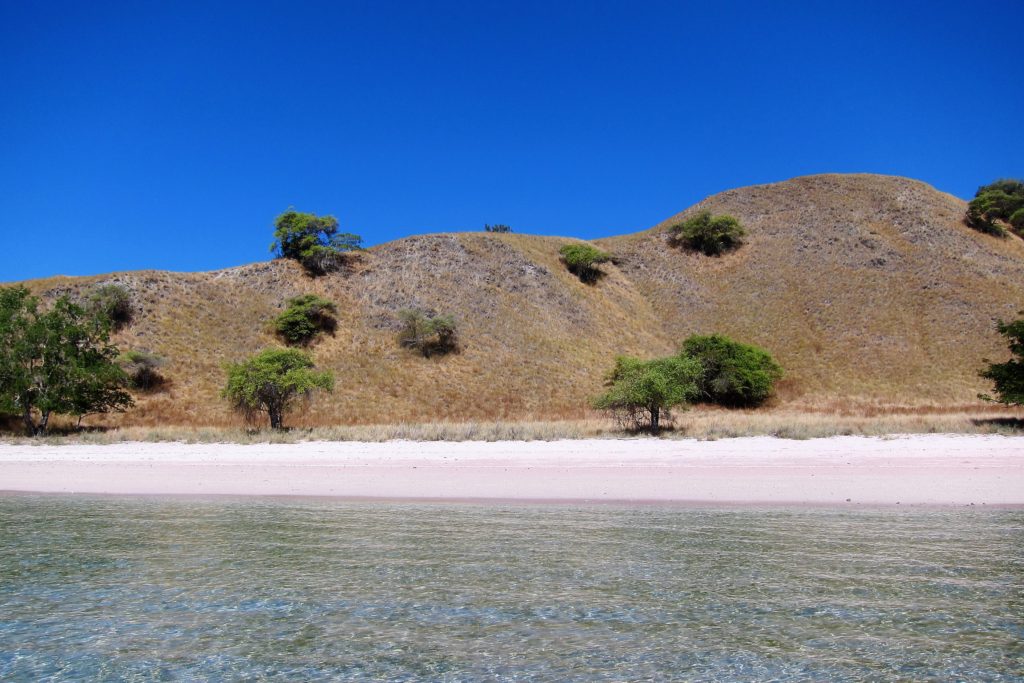 The pink starts out as bright red corals.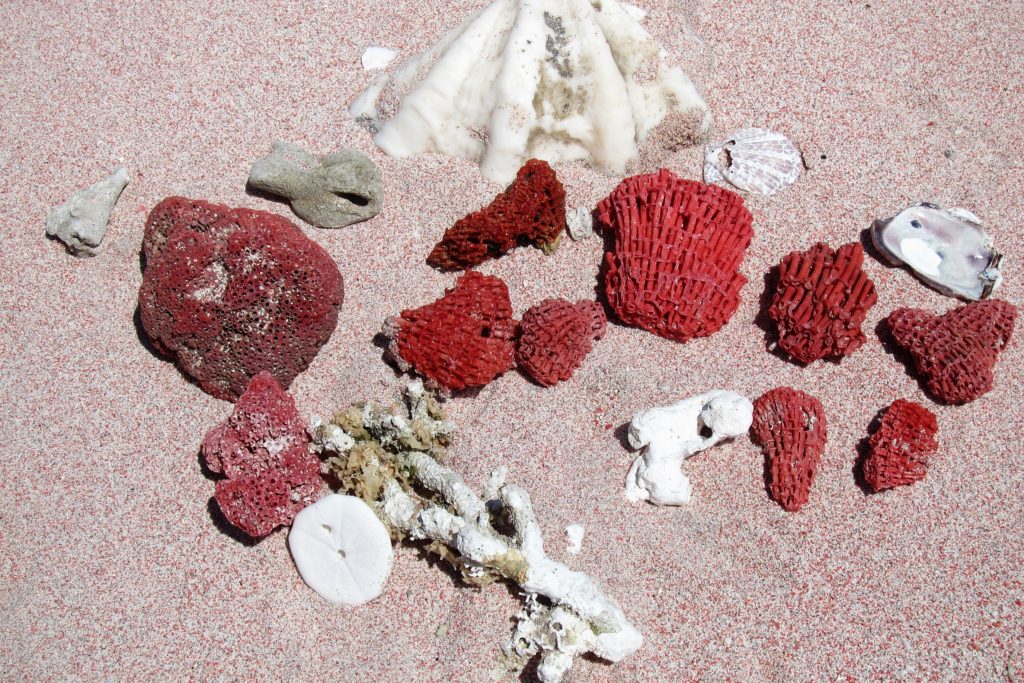 Which eventually break down into pinky stuff.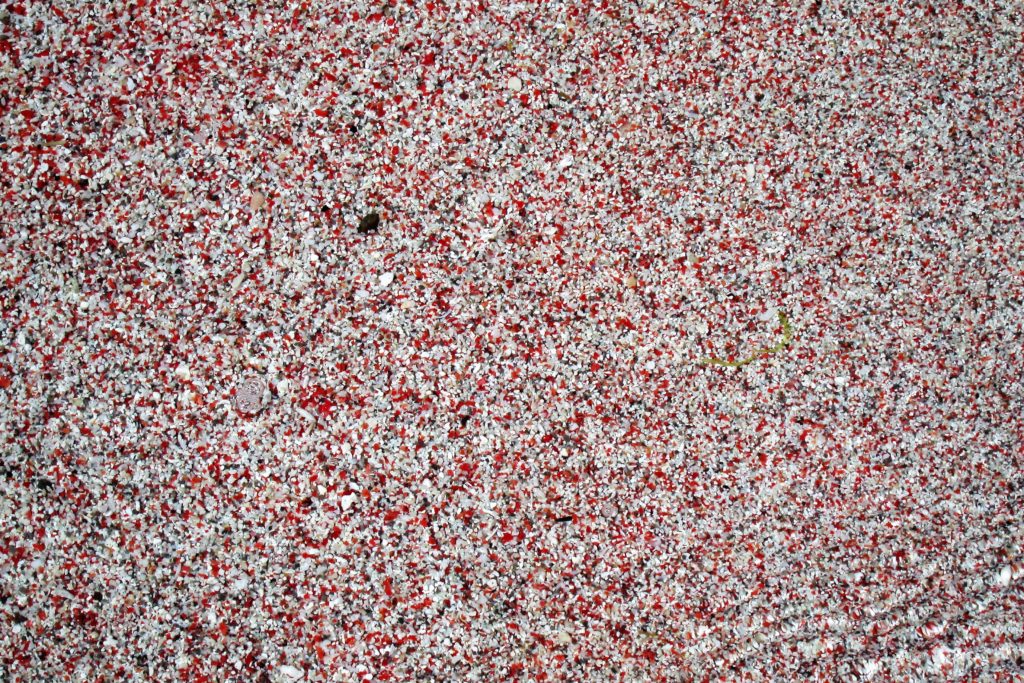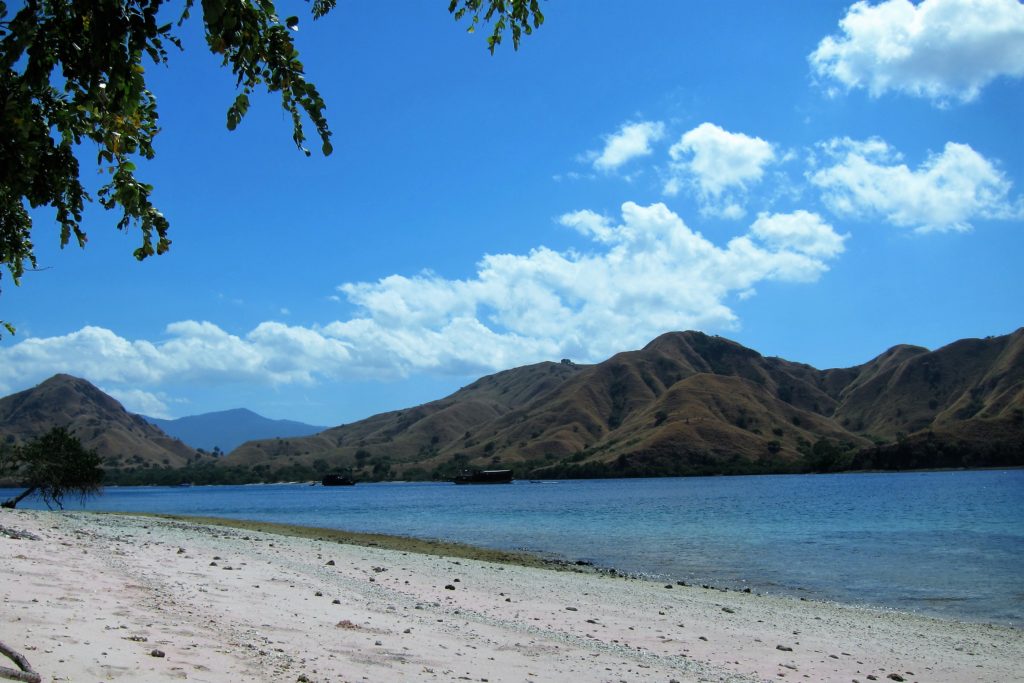 After lunch, we head for a nameless, crescent-shaped sandbar surrounded by unbelievably clear water.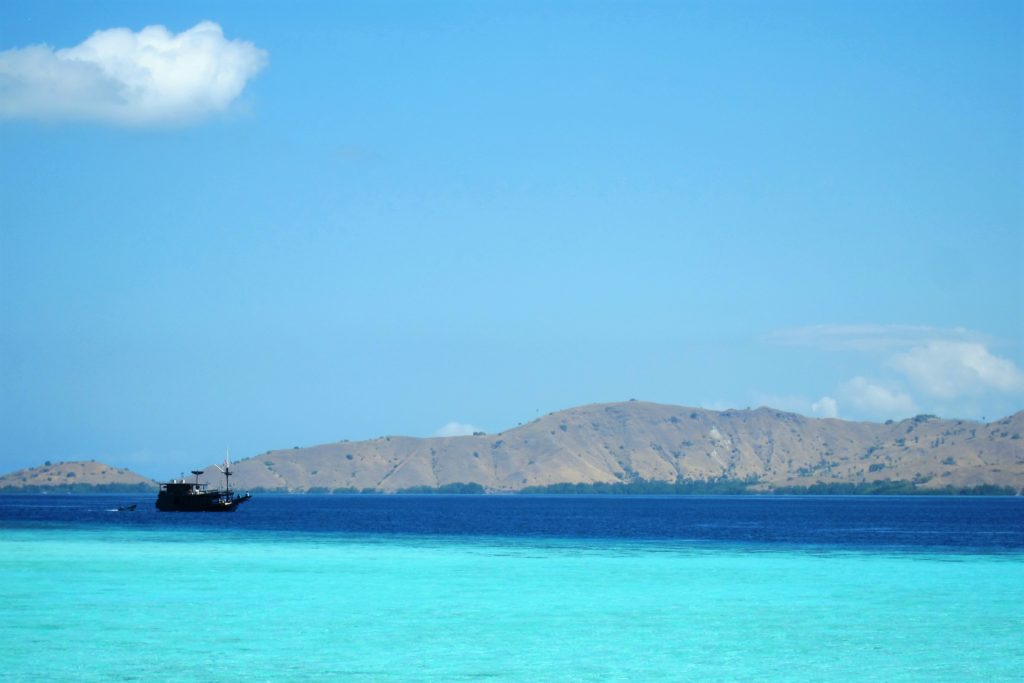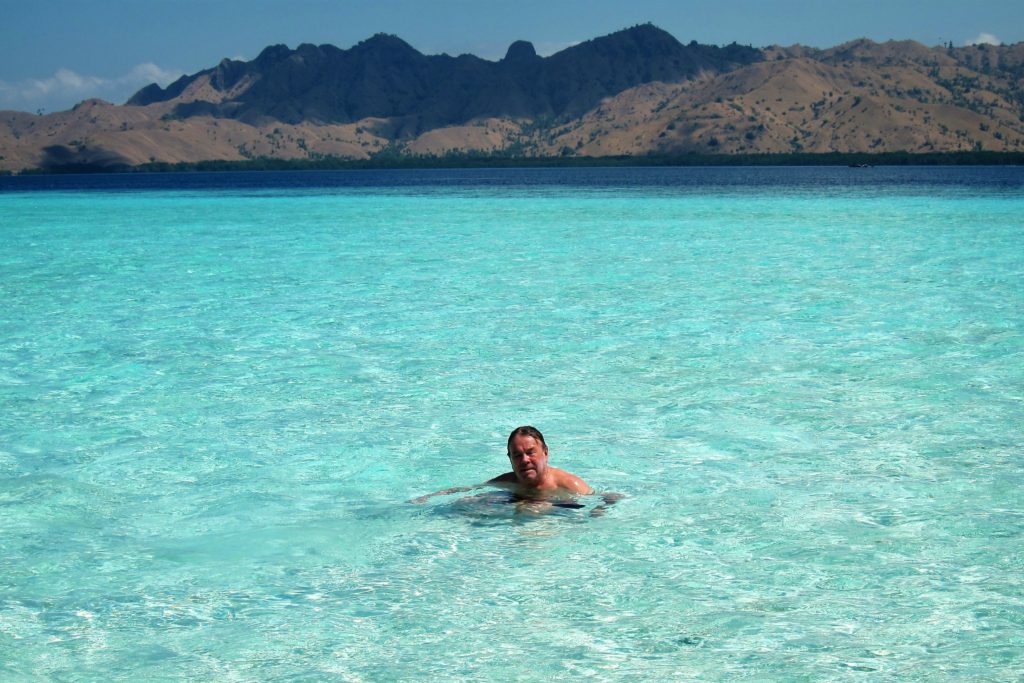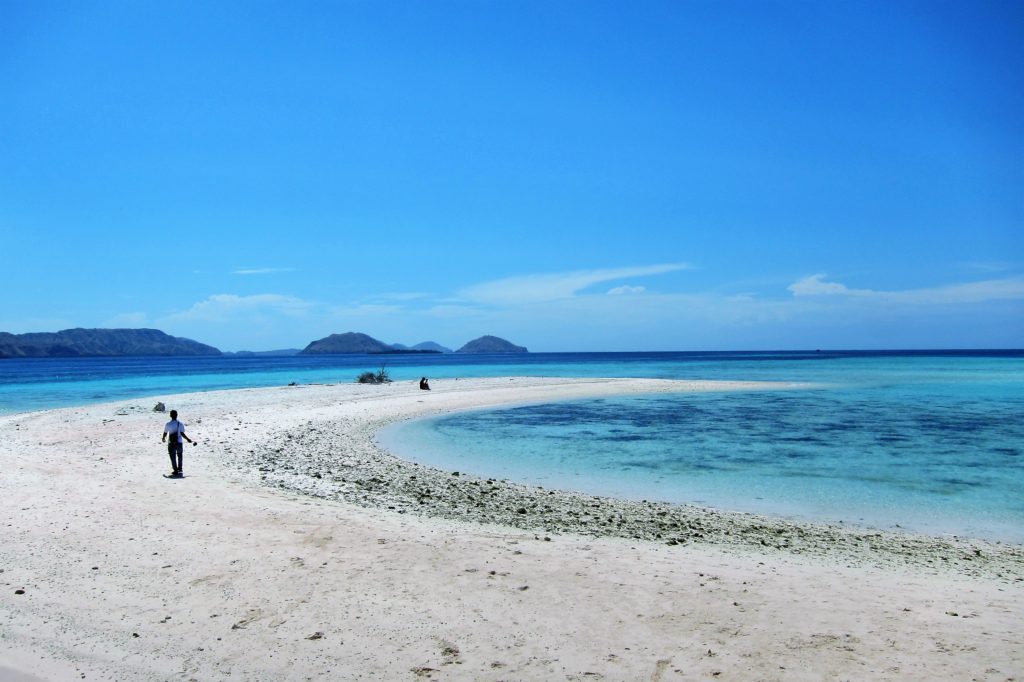 Our day abruptly ends here.
Maria steps on a stingray at the very edge of the water and is zapped in the ankle. The pain is almost unbearable. We are boat-lifted back to the mainland, where Maria spends the afternoon in the emergency ward.
Fortunately, the next day is better, days later, she is completely healed.
Today, we arrive back in Labuan Bajo after a four-day road trip across Flores. Now we take a three-night boat trip to Lombok, so we may be out of touch for a few days.
Sight or Insight of the Day – Labuan Bajo
Part of our day cruise takes in Pulau Komodo, the eponymous home of the famed dragons.
We are lucky enough to see four, as well as wild boar and Timor deer.
This one we see just outside of the village where we land.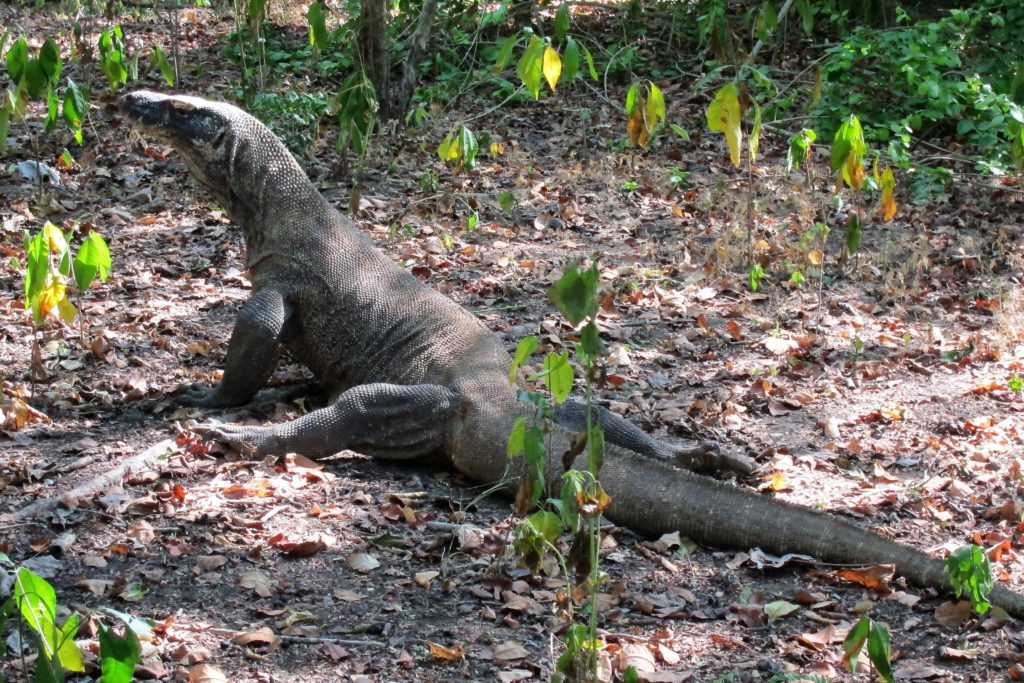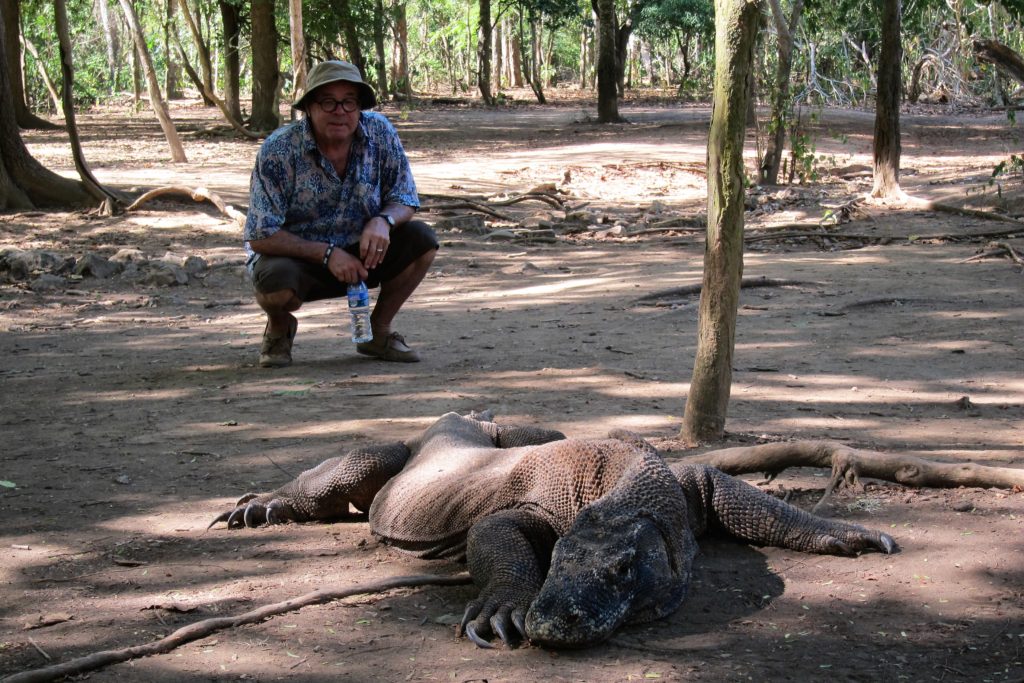 The dragons eat the deer, but when not feeding, they live in surprisingly close proximity. And the deer aren't skittish about humans, like Canadian deer.
We see a large male on the footpath of the village as we return to the boat.