With Maria still nursing her stingray-afflicted ankle, we depart Labuan Bajo and fly to Ende to begin our road trip through Flores. Our driver, Ardi, meets us at the airport. We drive through mountainous central Flores on winding roads.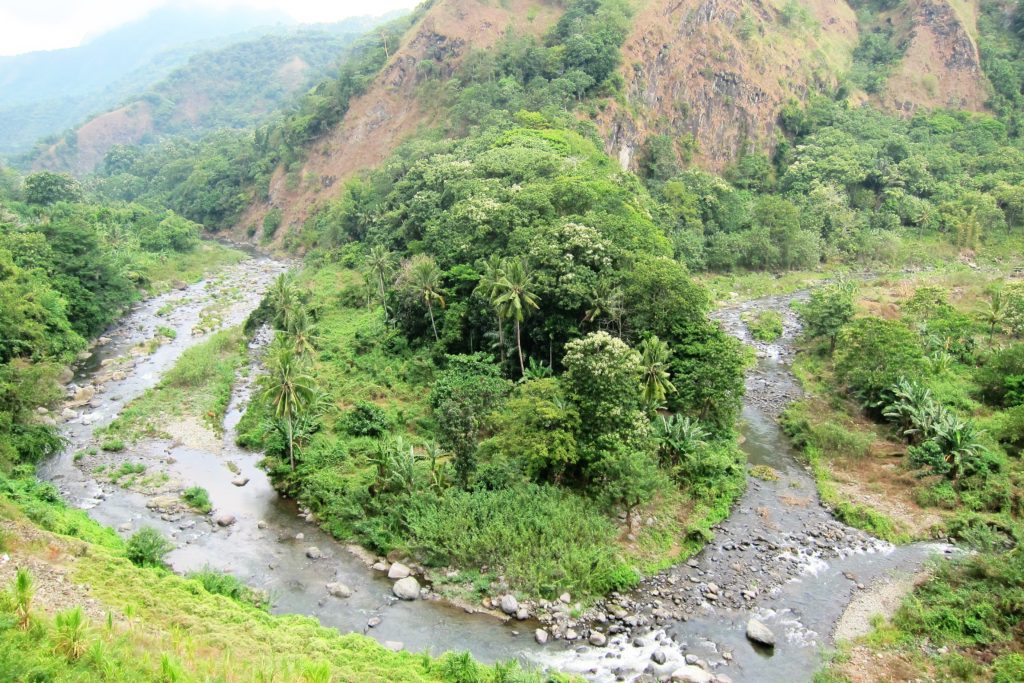 Interspersed with rice paddies.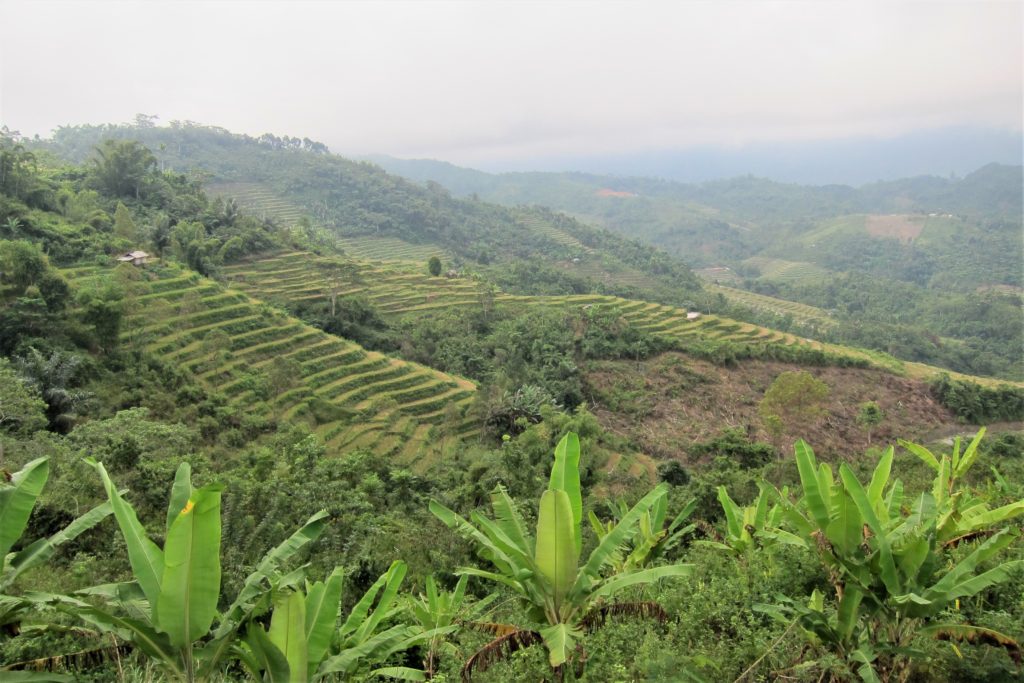 We stop at a village of the Lio people.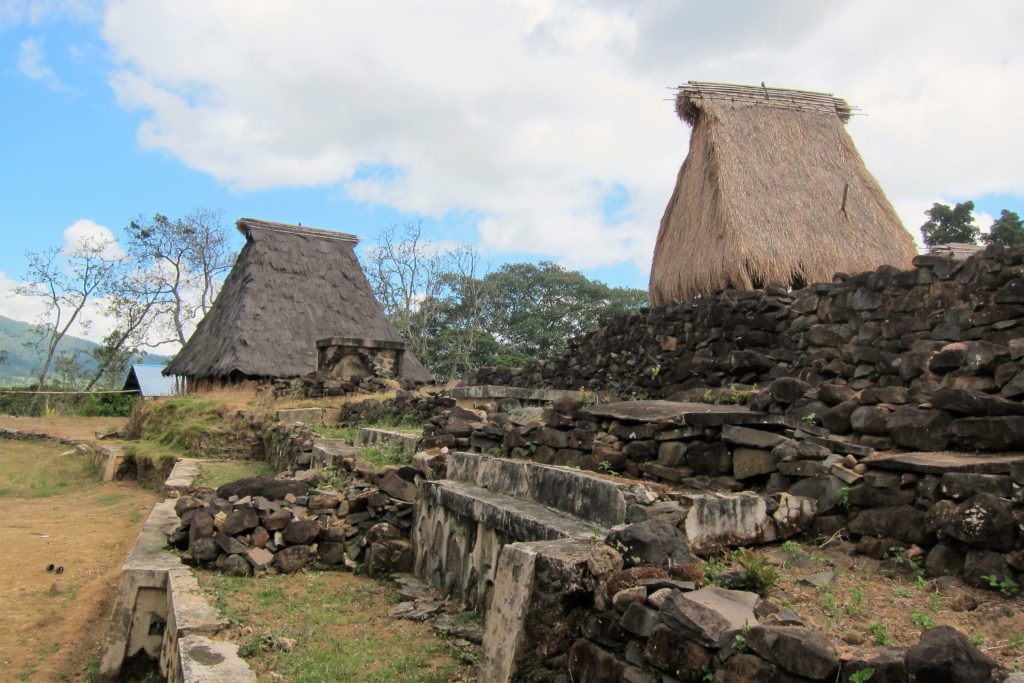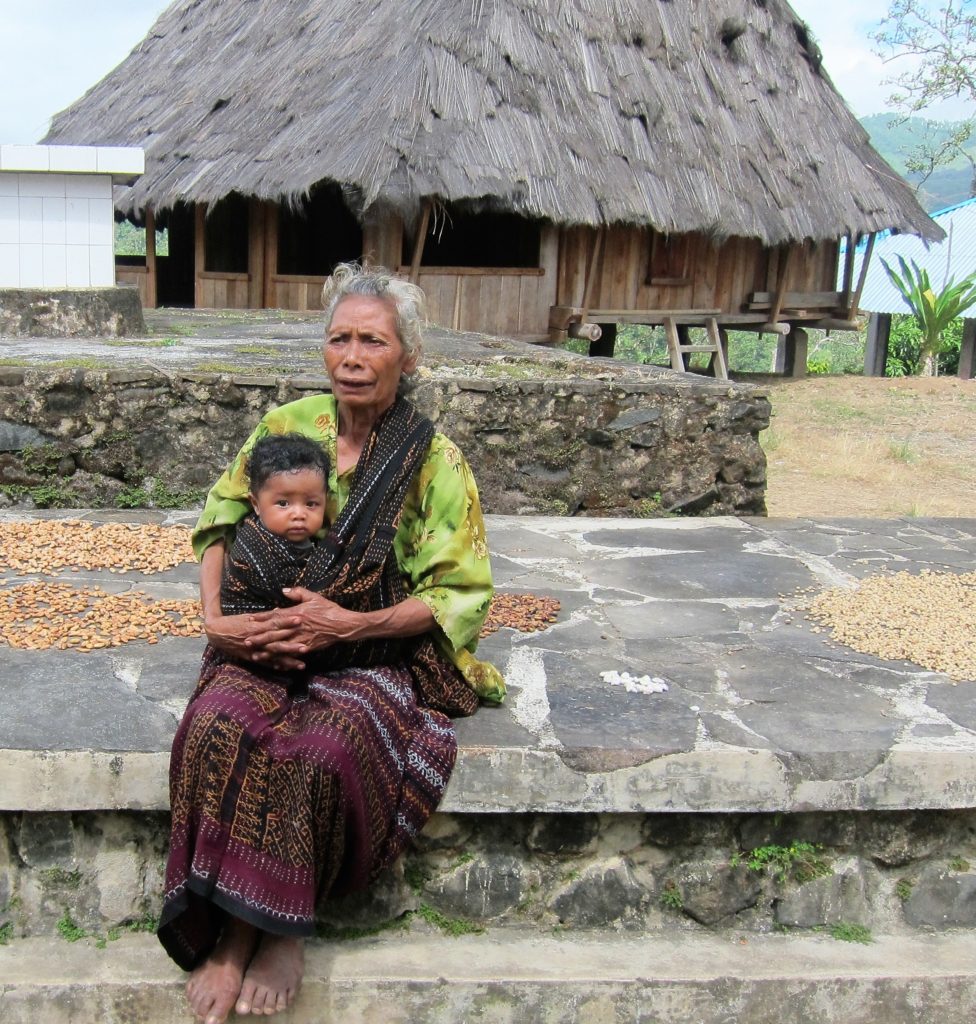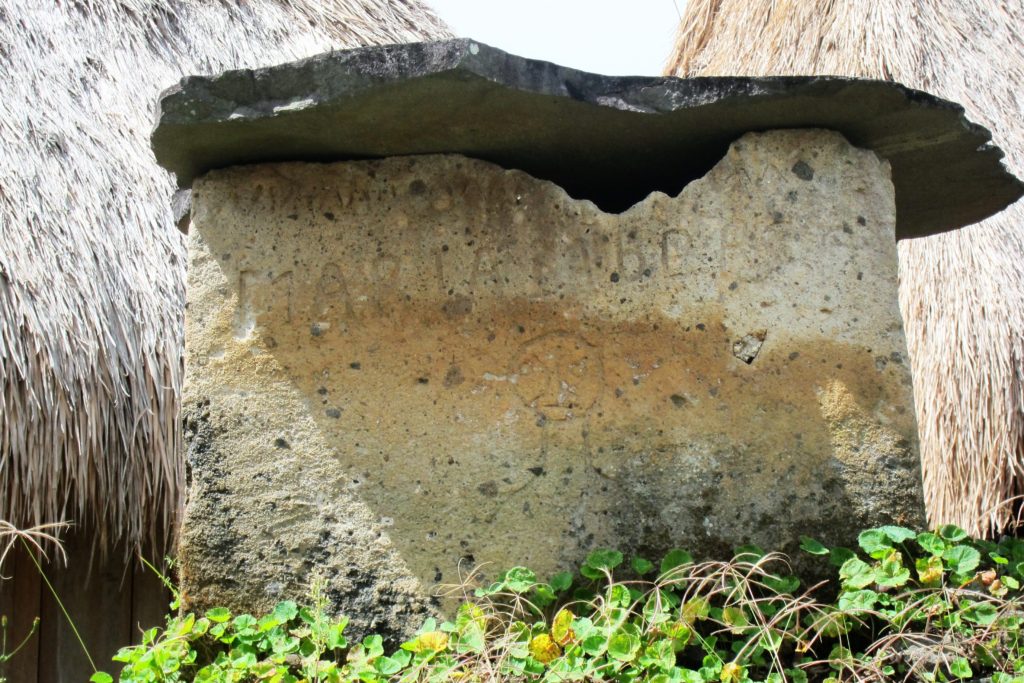 The Lio people are keen woodcarvers. Ardi tells us that the carvings on a house are indicative of 'economic activity'. We can see this regarding the cattle below…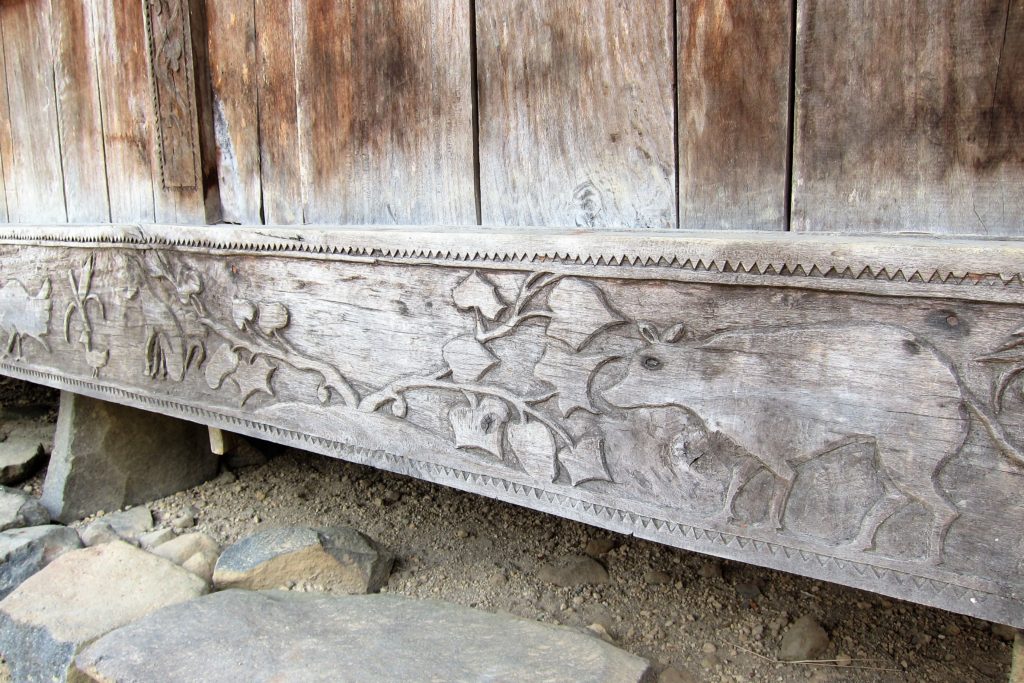 …but are mystified by this lifelike pair of breasts carved into a doorpost.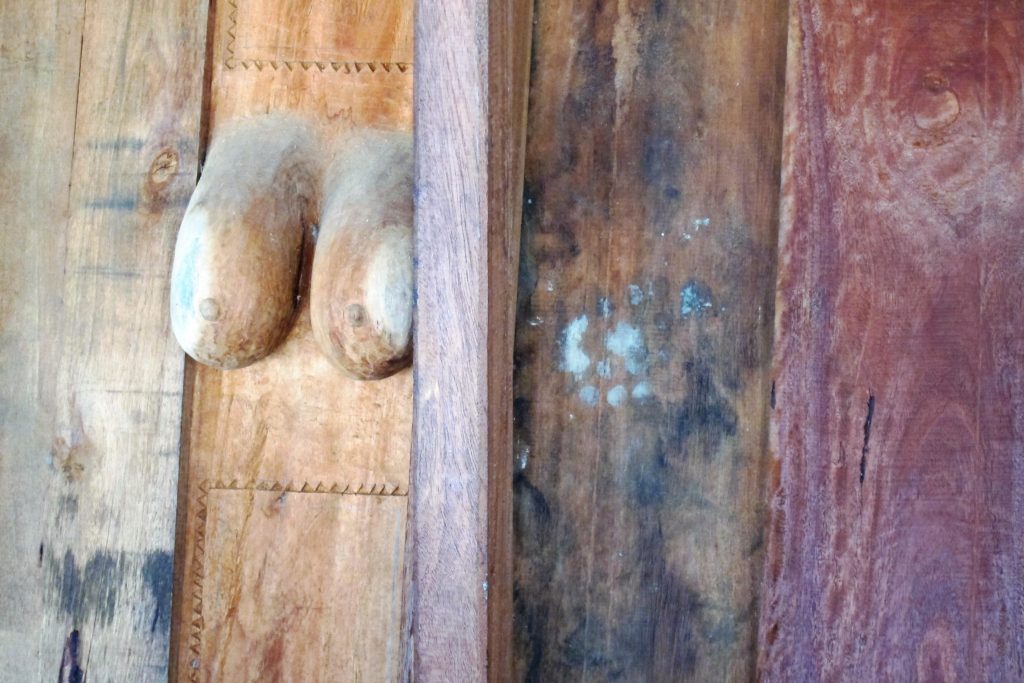 We spend our first night in Moni. The main draw here is to watch the sun rise over the multicoloured lakes of the Kelimutu volcano. We rise and depart at 4:15 AM. It's raining and foggy. As dawn breaks, visibility is zero. So it goes. This is what we would have seen.
We carry on. Of course, the sun breaks through eventually. We stop for lunch on Bluestone Beach, where the stones are indeed blue.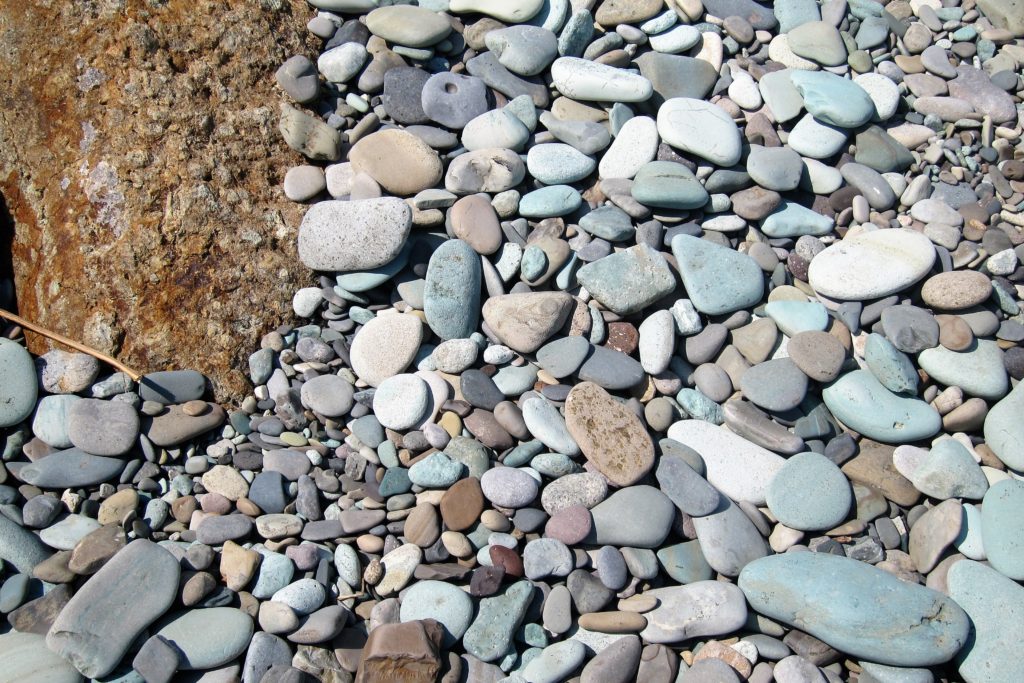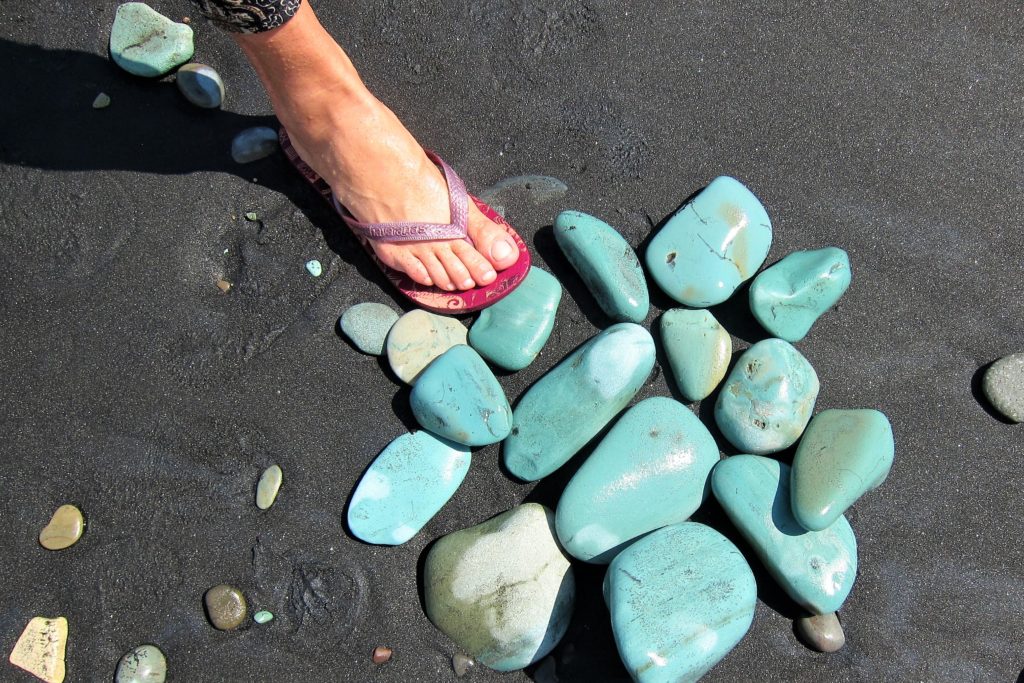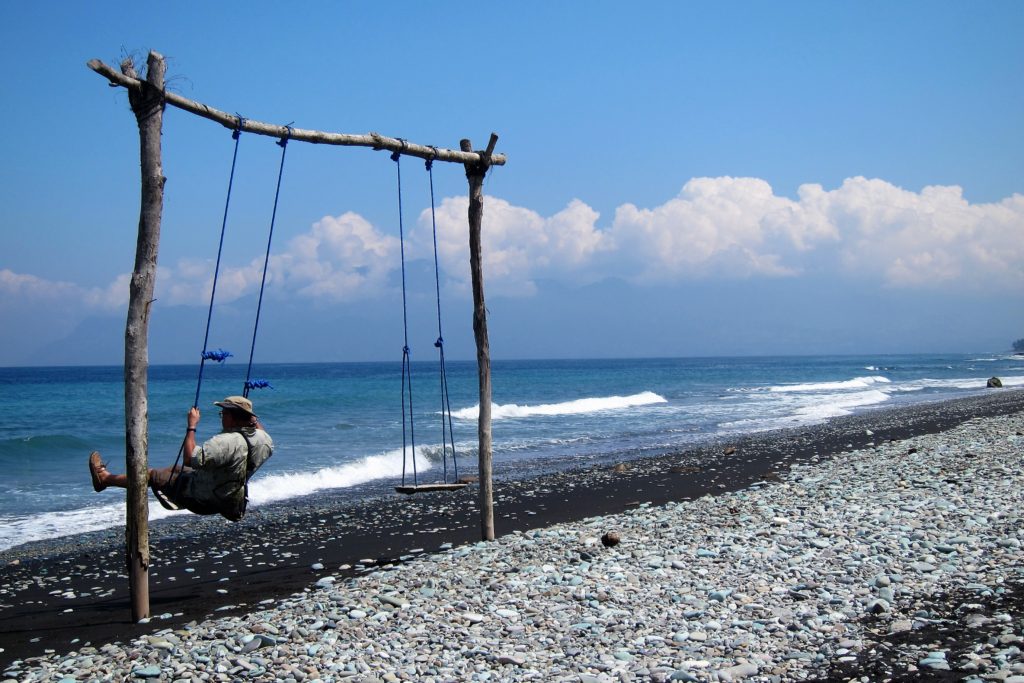 We pass this volcano, Mt. Ebulobo. We're always passing volcanoes here.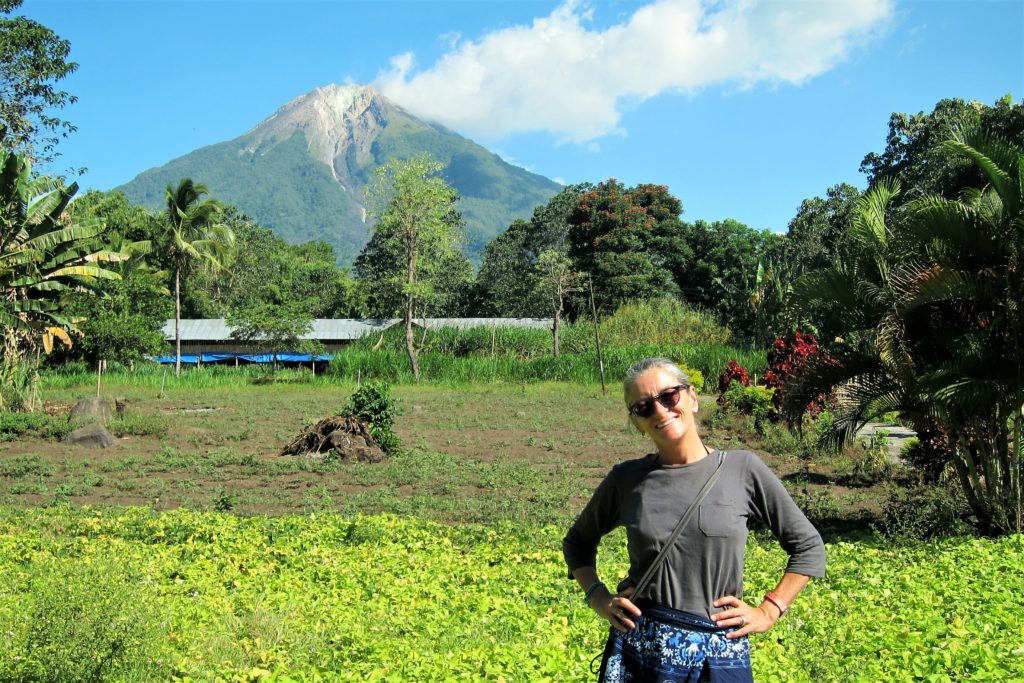 No surprise that Indonesia is the third most volcano-rich country on Earth.
And we visit the Malange thermal springs on the way to Bajawa.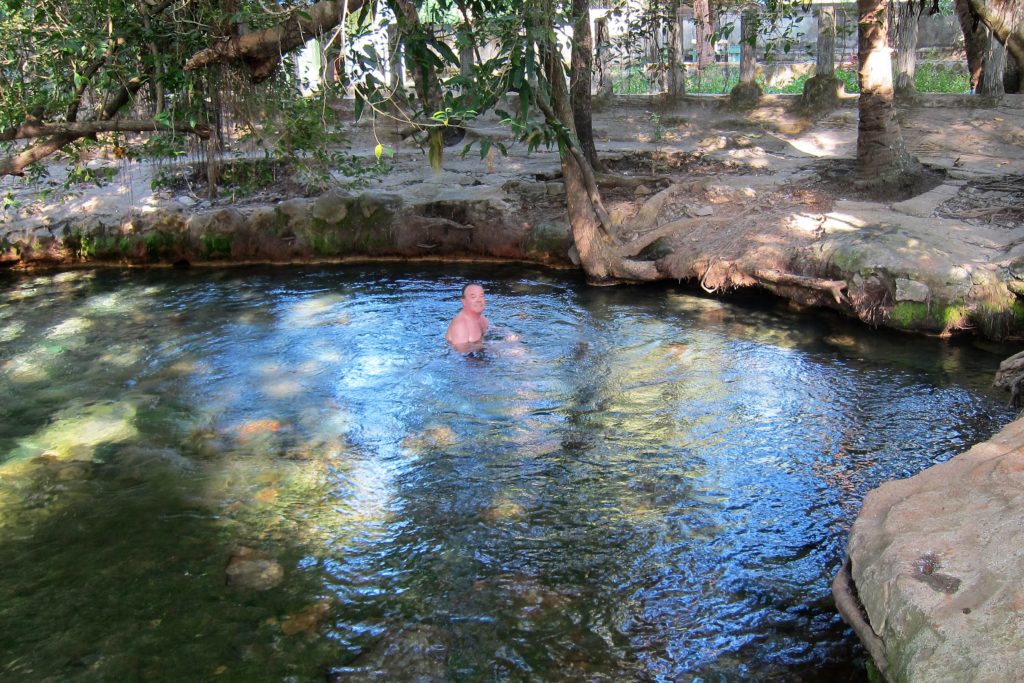 Overnight in Bajawa. In the morning we visit the village of Bena.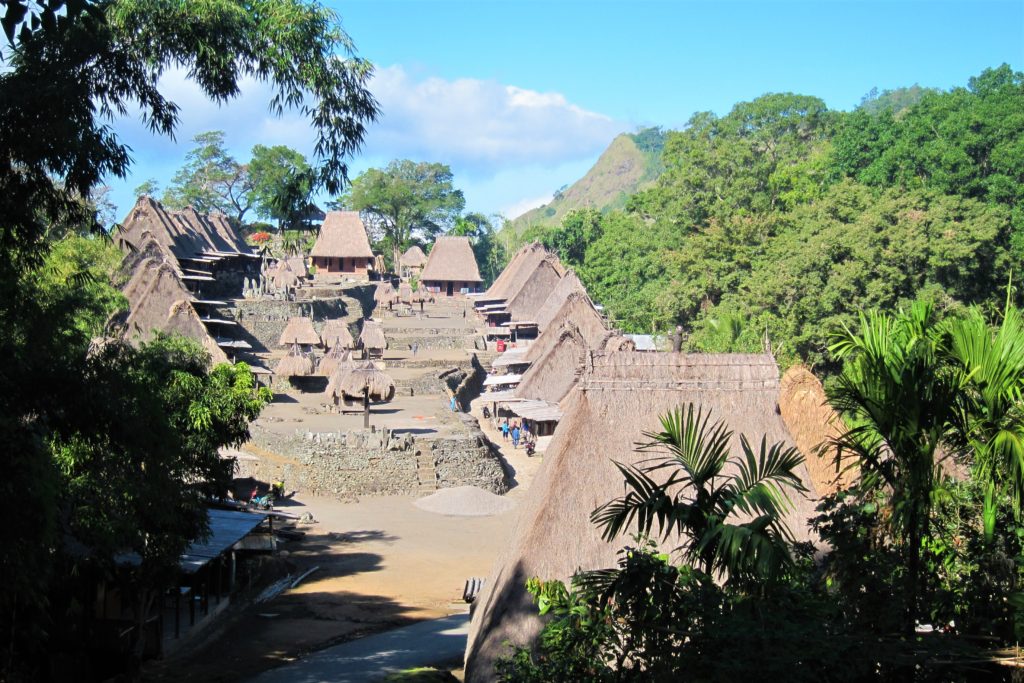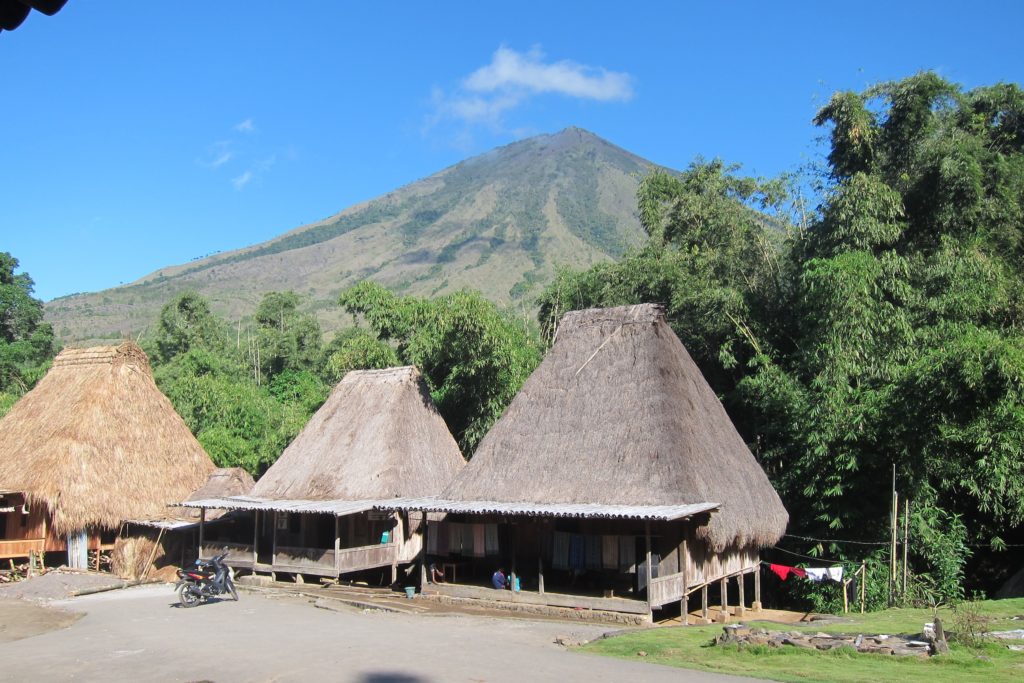 The village is interesting, but unbearably loud music drives us out within ten minutes. Seems the villagers are having a party in the evening. It is now about 8:00 AM. For some reason, bad music is blasting out of bad speakers somewhere at ear-splitting decibels. We flee.
We pass through Ardi's home town. His wife invites us for coffee.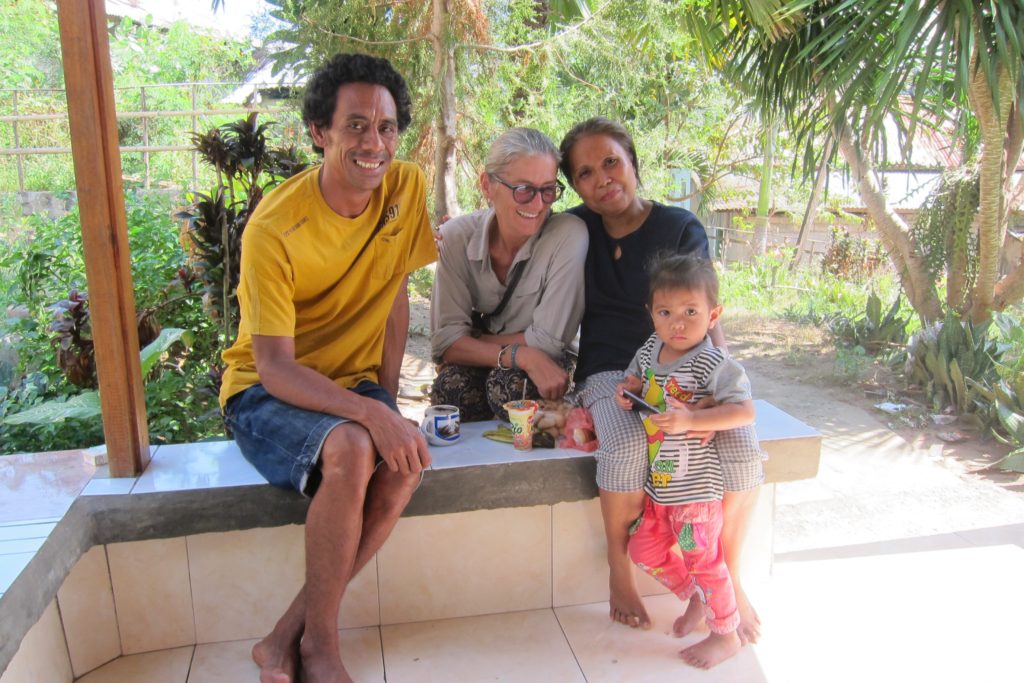 We continue to Ruteng, where we stay in a convent, the Convent of Santa Maria. It's the cleanest place we've seen since Singapore.
We visit a local village at the edge of town.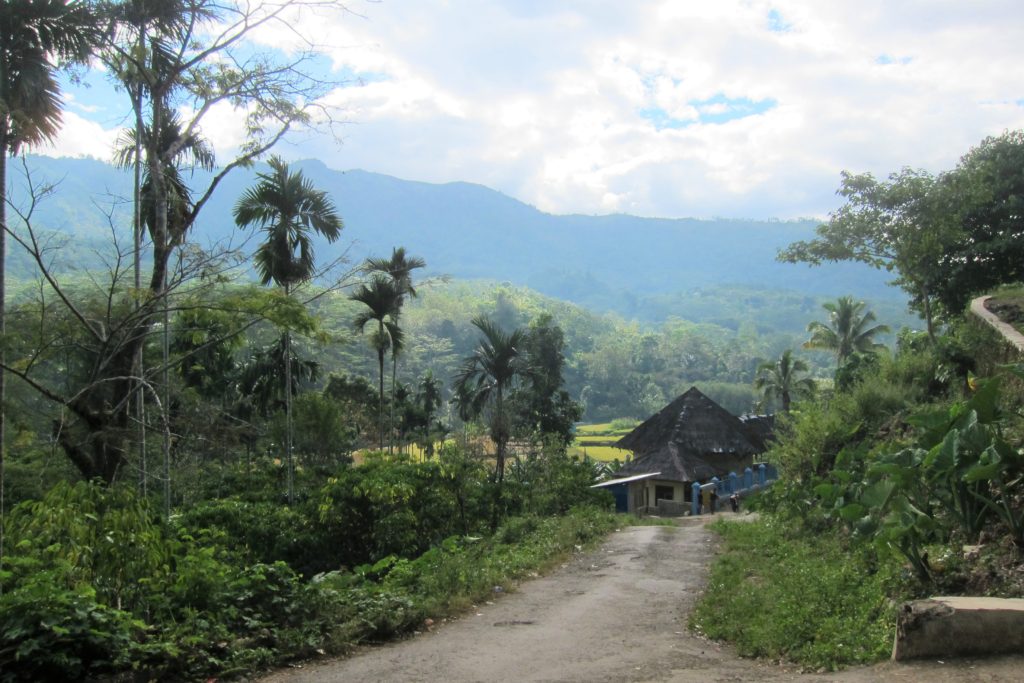 This place is more authentic, less of a tourist attraction than Bena. Locals play volleyball in front of the Mound of the Ancestors.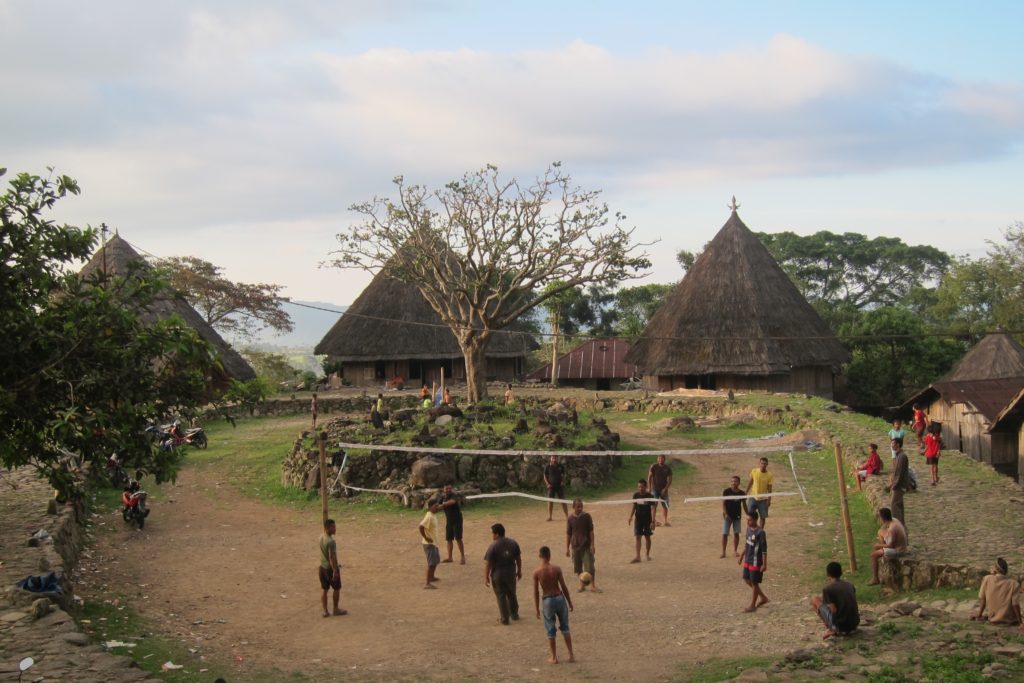 We drive back to Labuan Bajo the next day. We pass these unique rice fields planted in a spider-web pattern.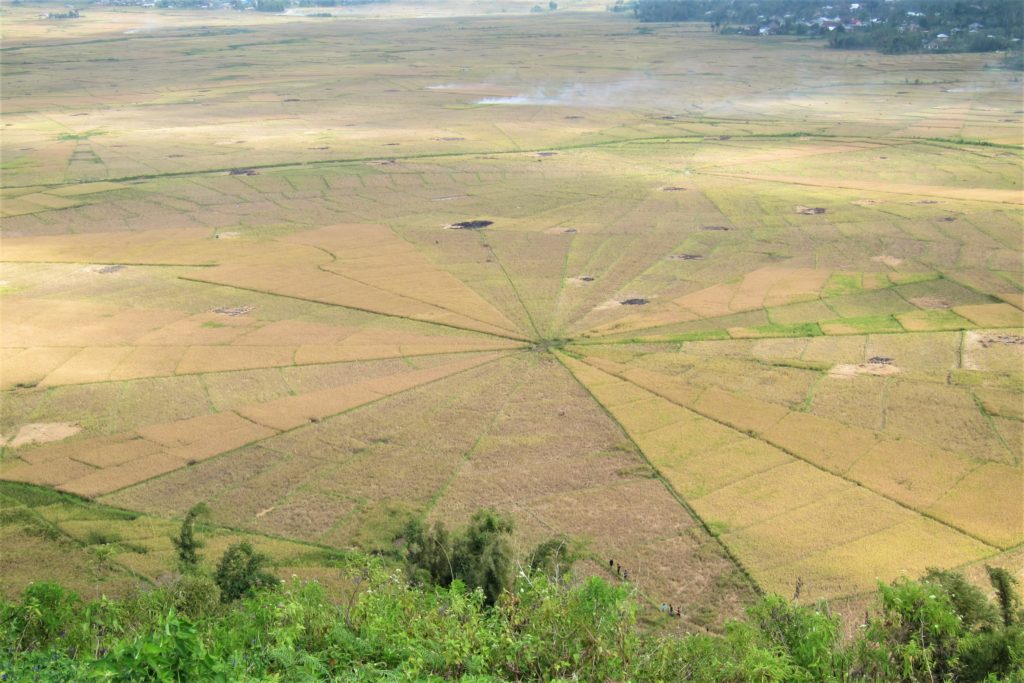 They're yellow rather than emerald green because the rice has just been harvested.
Sight or Insight of the Day – Flores Road Trip
One of the most memorable places we visit is the 'hobbit' cave, where a 'new species' of human is discovered.
This was global news of the 'Where were you when 'X' happened?' level in 2004. I remember being at my desk and reading online 'Breaking story – remains of new human species discovered on Indonesian island'. I suspect the media loved the hobbit connection.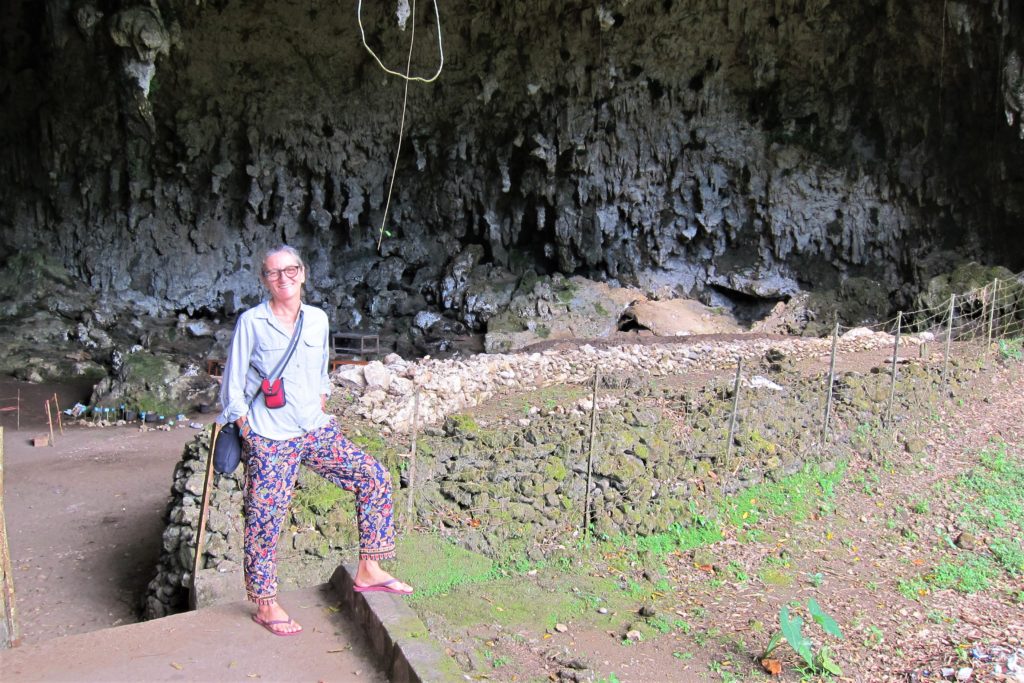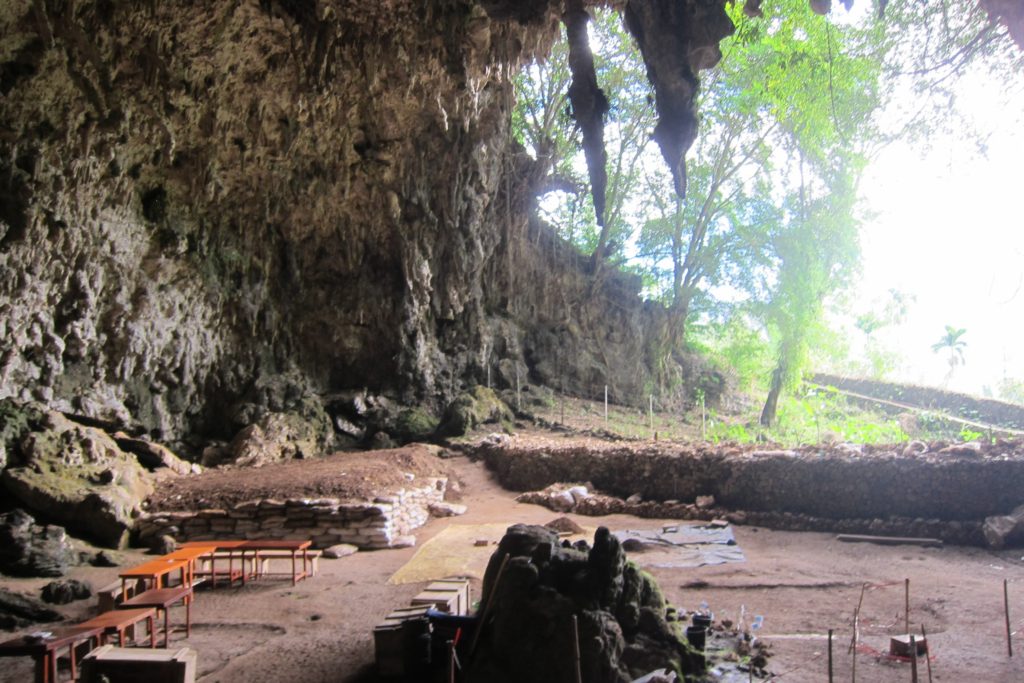 Quote from Wikipedia:
'The specimens were discovered on the Indonesian island of Flores in 2003 by a joint Australian-Indonesian team of archaeologists looking for evidence of the original human migration of Homo sapiens from Asia to Australia. They were not expecting to find a new species, and were surprised at the recovery of a nearly complete skeleton of a hominin they dubbed LB1 because it was unearthed inside the Liang Bua Cave.'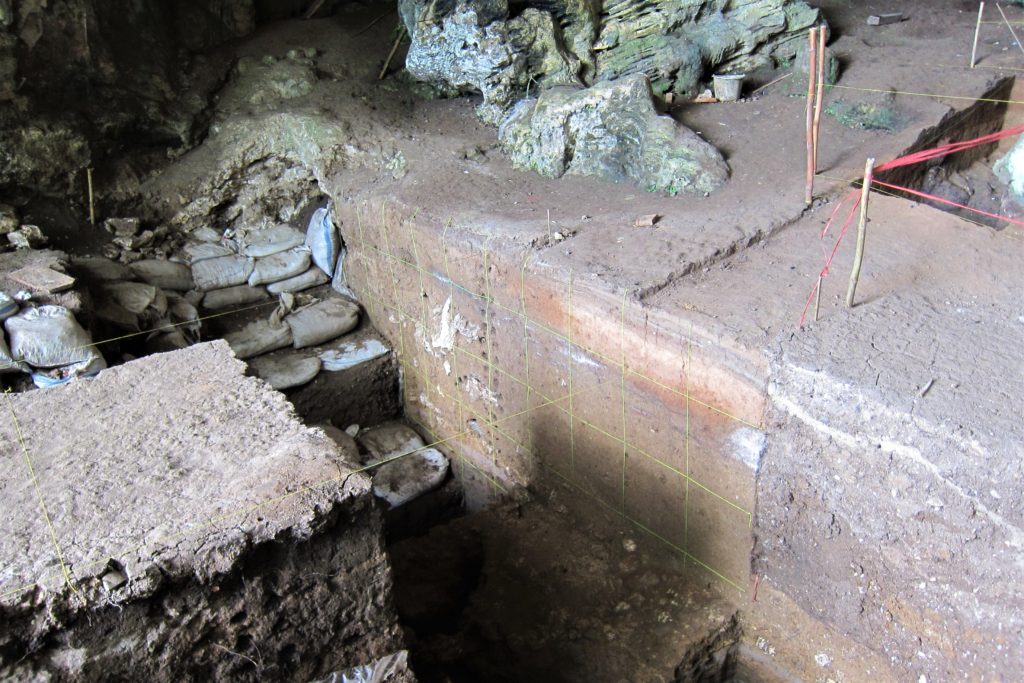 The site is a working archaeological dig. If we hadn't arrived on a Sunday morning, the place would've been rife with eggheads.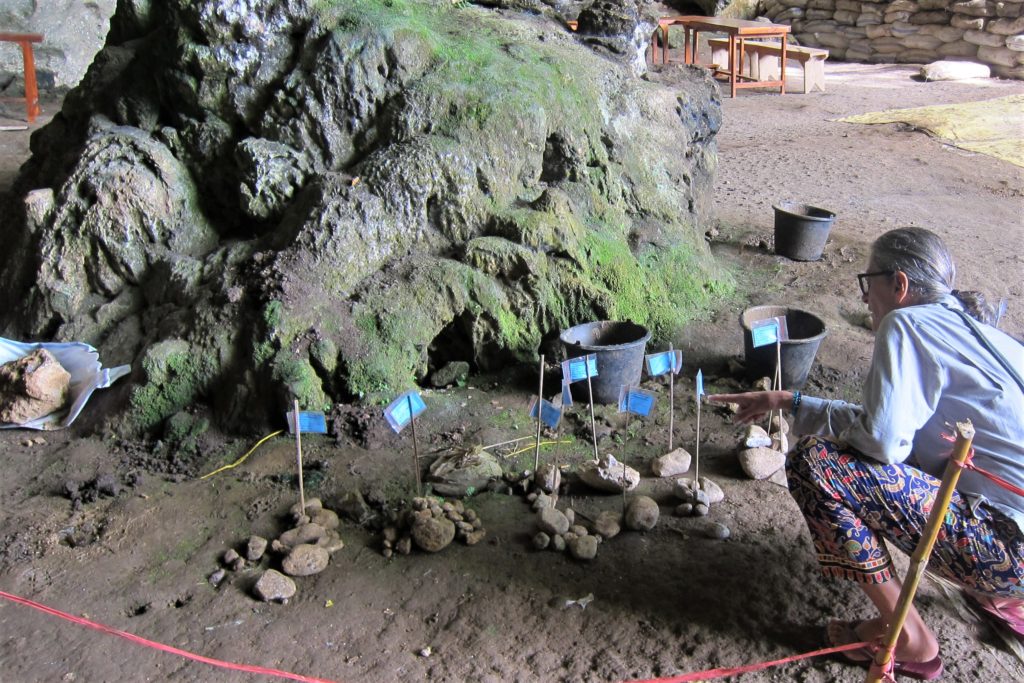 Not everyone would be as thrilled to come here. There's not much to see.  But with a bit of imagination, there is a sense of history being made. And it's probably a good thing that visitors are rare.