We arrive in Sydney from Denpasar.
It's winter here. Temperatures plunge to 10 degrees Celsius. We neglect the blog as we concentrate on finding a camper-van so we can head north, back into the warmth.
This turns out to be a challenge. We look at several vans, but the ones that fall in our price range have sky-high mileage (like three or four or five hundred thousand kilometers) and look unreliable. We find a rental at a reasonable rate and we leave Sydney in a few days.
It's great to be back in a place where you can drink water out of a tap without becoming deathly ill. And they have sidewalks. Among other things.
We go to a dance performance at the Sydney Opera House.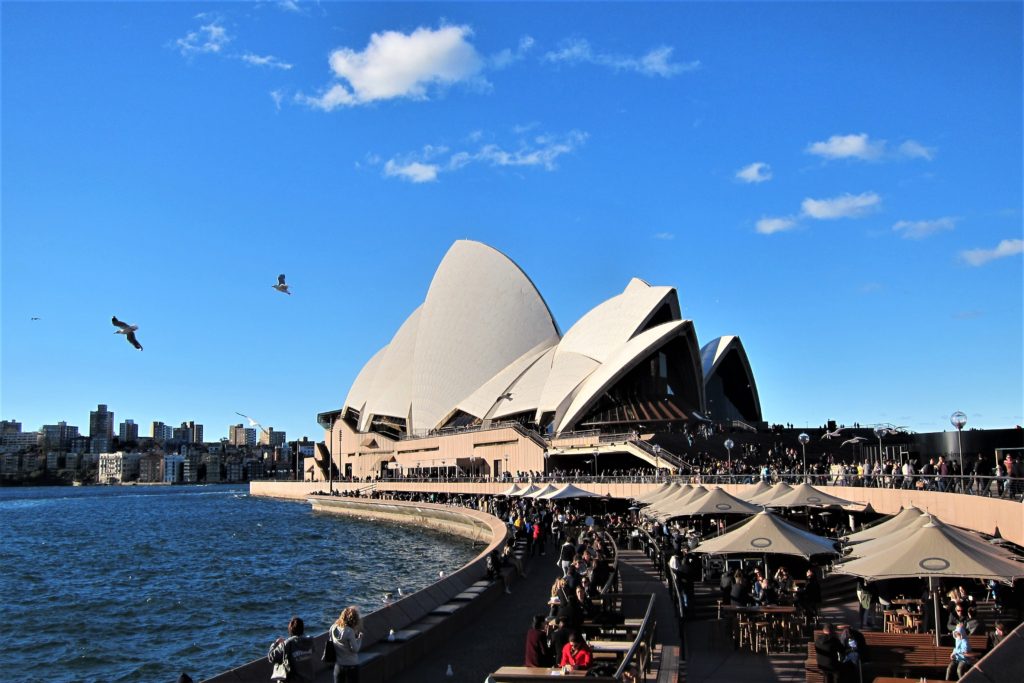 When it's sunny, it's pleasant to walk.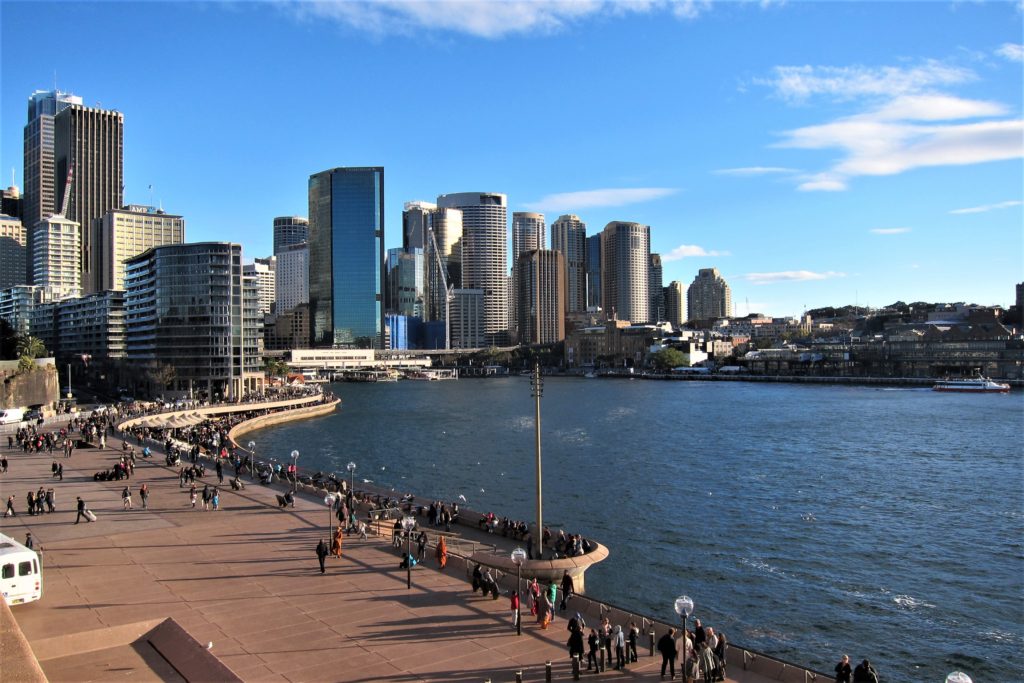 After we sort out our transportation, we visit a few excellent museums.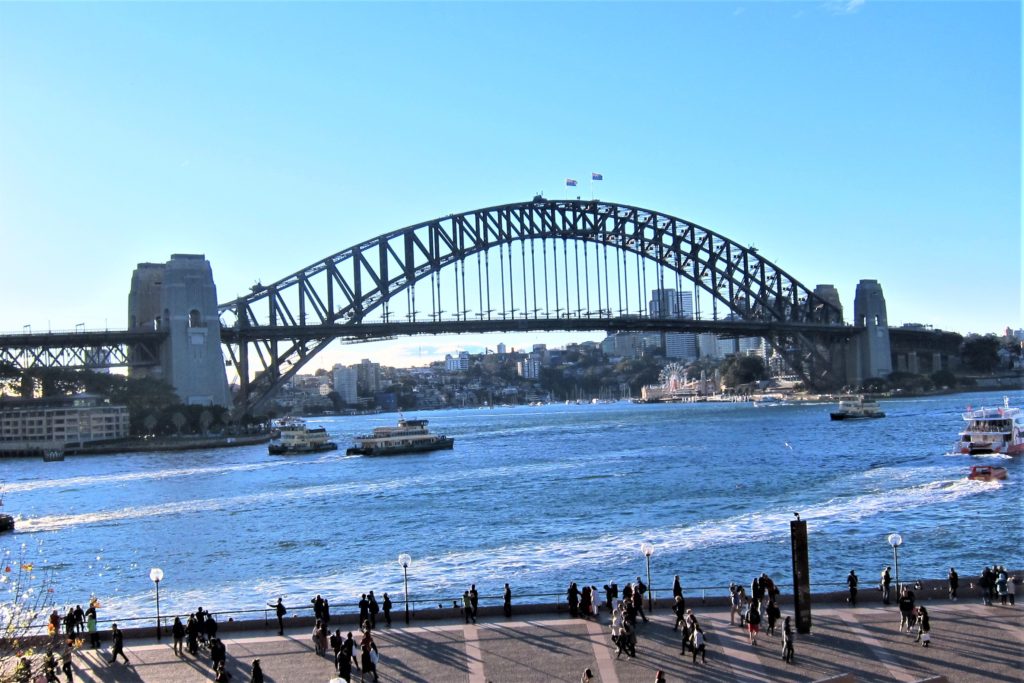 And more.
The quality of museums here is superb – much better than I remember from 1979. Australia is well over its 'cultural cringe' phase and is now duly celebrating its status as one of the best places to live on Earth (almost by accident, like Canada), and the twisty path it took to get here.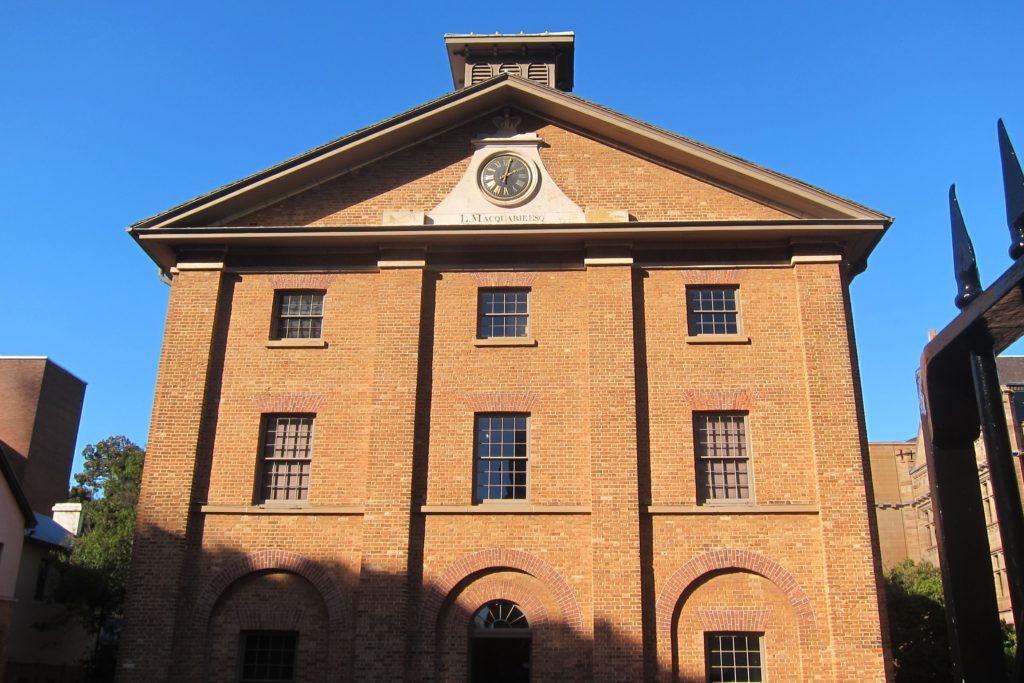 We visit the excellent Art Gallery of New South Wales.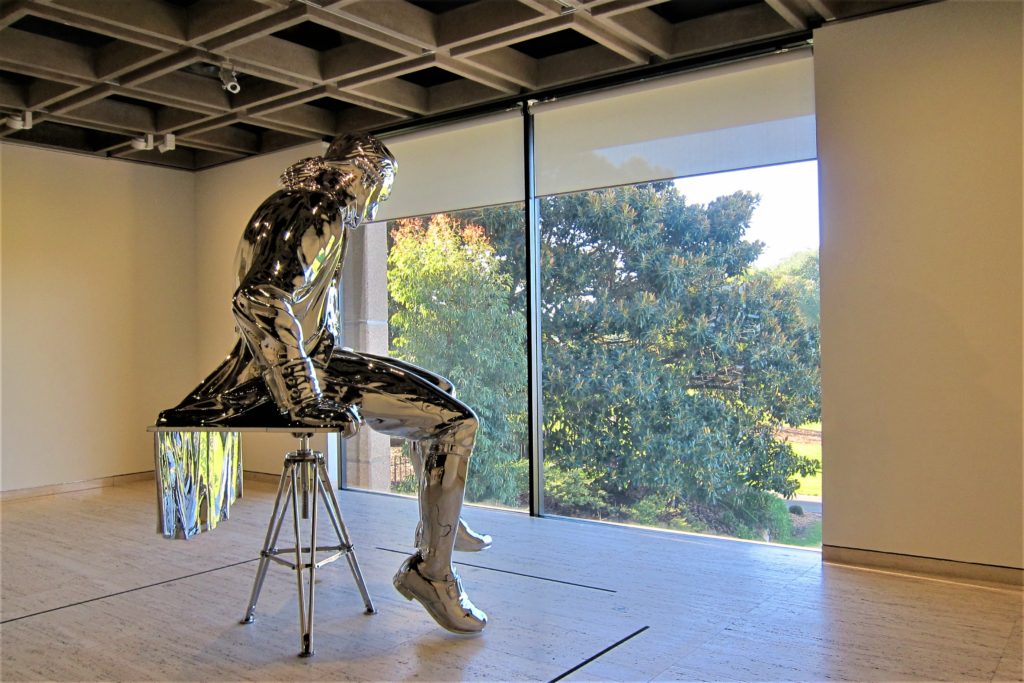 This painting, by Elioth Gruner, has a magnetic effect on me. I'm not sure why. I can imagine myself in a former life, moustachio'd, in a stripey gentleman's bathing costume, sitting in a beach chair. It's a windy, sunny afternoon, 1915. I'm looking at the war news in my Sydney Morning Herald. I look up from the page when a young woman asks me directions to the tram stop. It's a Zen moment I never forget.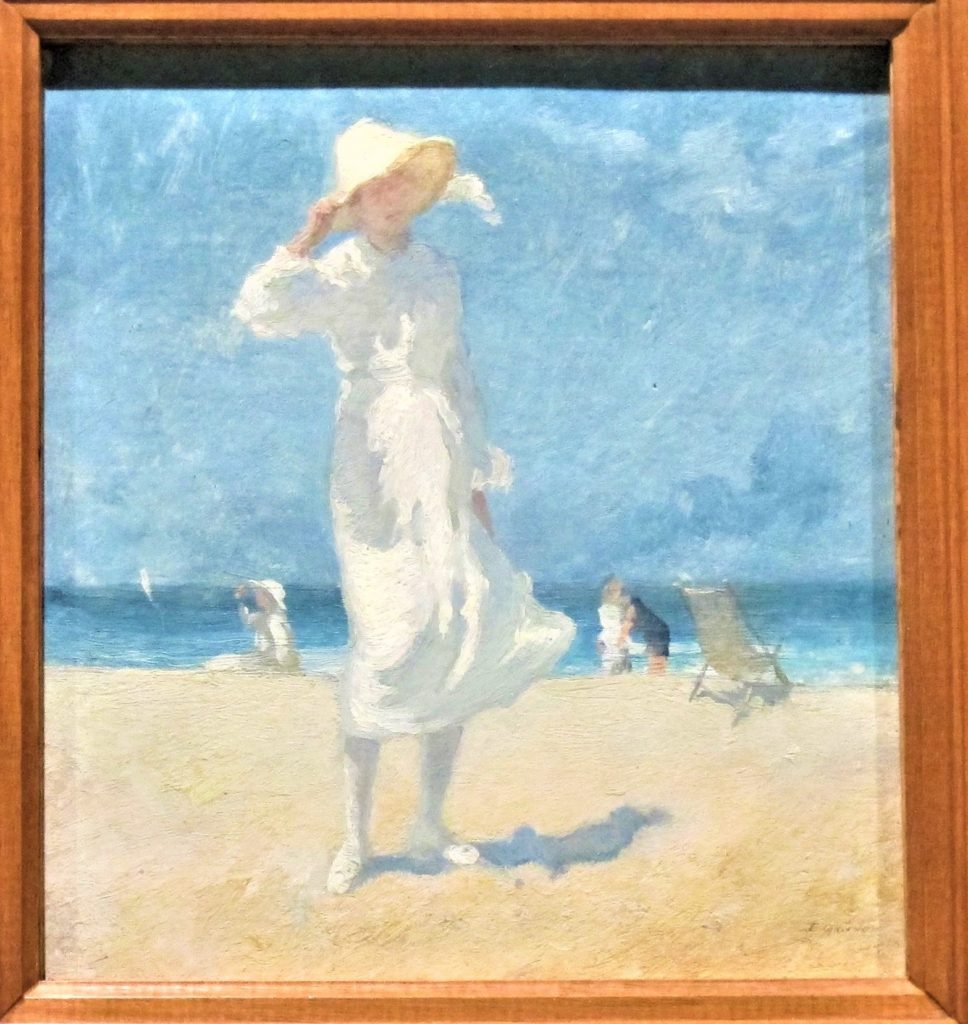 Your mileage may vary.
Sight or Insight of the Day – Sydney
A dictionary entry…
The occurrence and development of events by chance in a happy
or beneficial way. "a fortunate stroke of serendipity"
This happens to us a lot in our travels.
For example, we visit the Art Gallery of New South Wales. It just so happens it's the last day of an exhibition featuring the '
Lady and the Unicorn
' tapestries from the Musée de Cluny in Paris.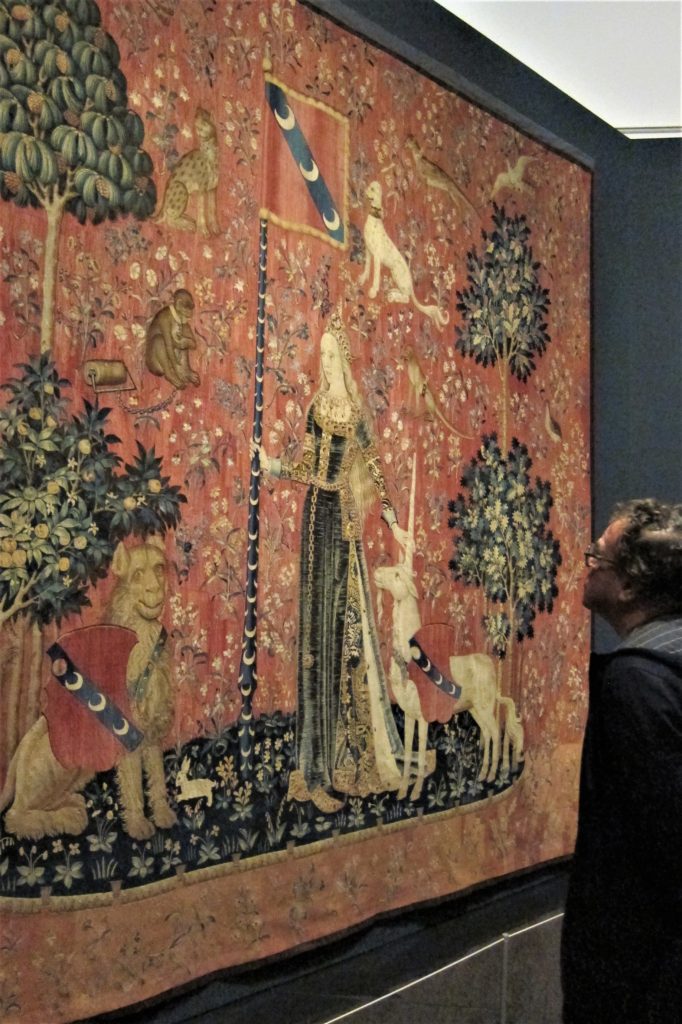 This is like going to visit the neighbours for a cup of coffee. They have the Mona Lisa hanging in the kitchen.
I saw these in Paris in 1987. They are one of the most outstanding works of art on the planet, even though many people have never heard of them. (I thank God every day that I was born in the Golden Age of public education in North America.) This is only the third time in 500 years that they have been outside of France.