From Cairns, we make plans to head for the Queensland interior. We drive north to Port Douglas.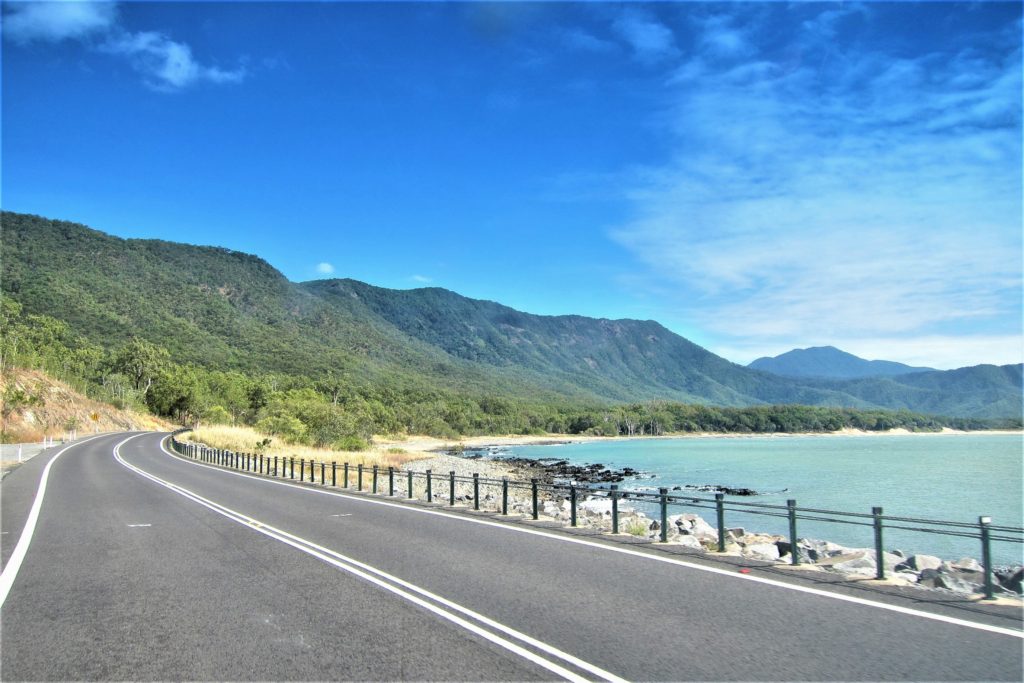 Port Douglas is too crowded for us. This must be peak season for visitors.  We decide to travel a bit further north to Mossman.
Before we leave PD, we sample some meat pies for lunch. One is crocodile pie and one is kangaroo pie. The crust is stamped accordingly.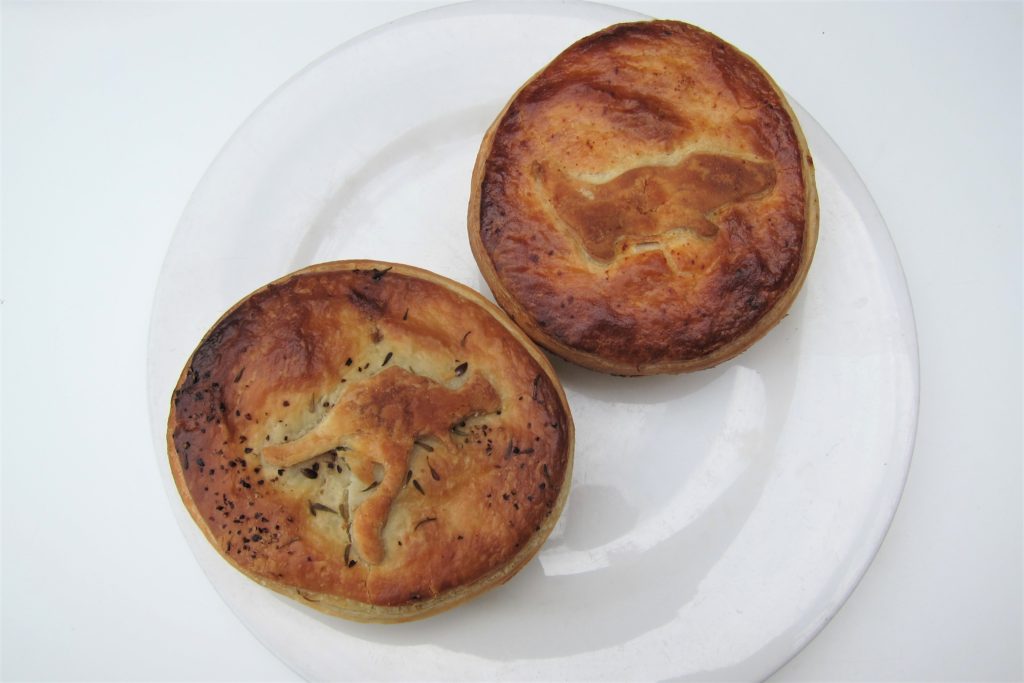 Mossman is much less frenzied. We visit the Mossman Gorge.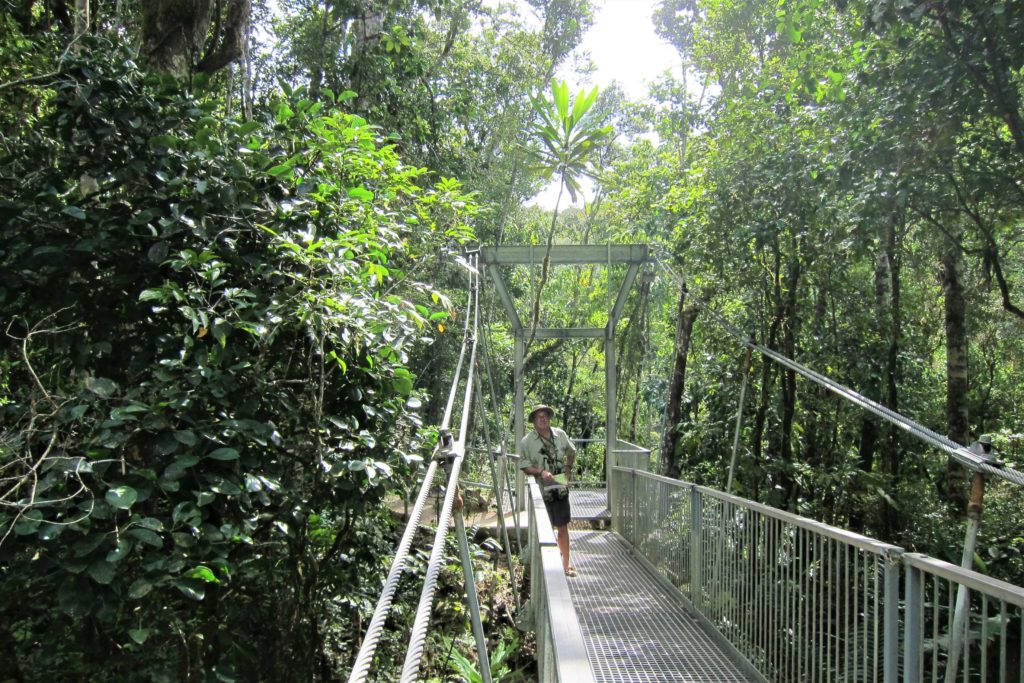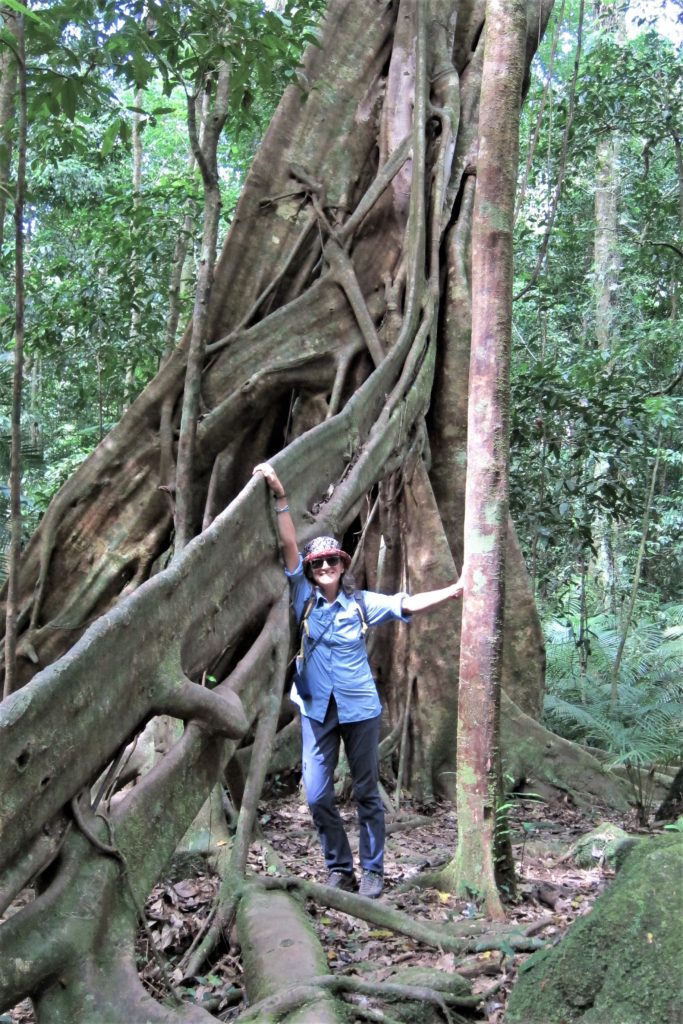 Back at the interpretation centre, we spot this enormous spider. I ask Maria to put her hand near it for comparison. She obliges.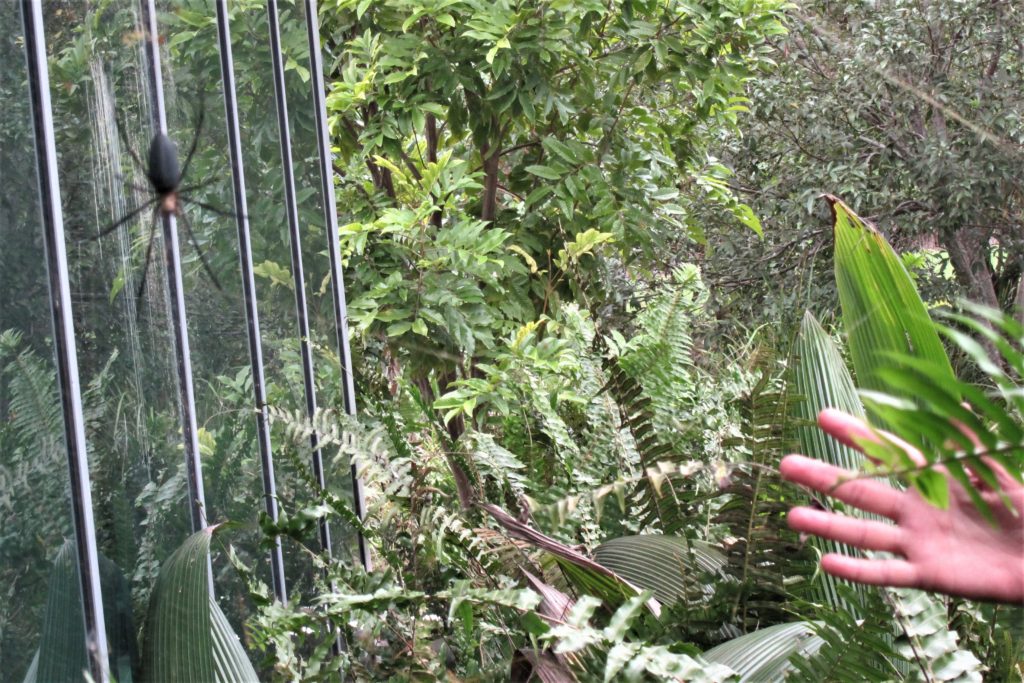 On the other side of a mountain range, the land changes from rain forest to fertile farmland. We pass though patches of forest with signs to look out for Lumholtz's tree-kangaroos. We don't see any, though.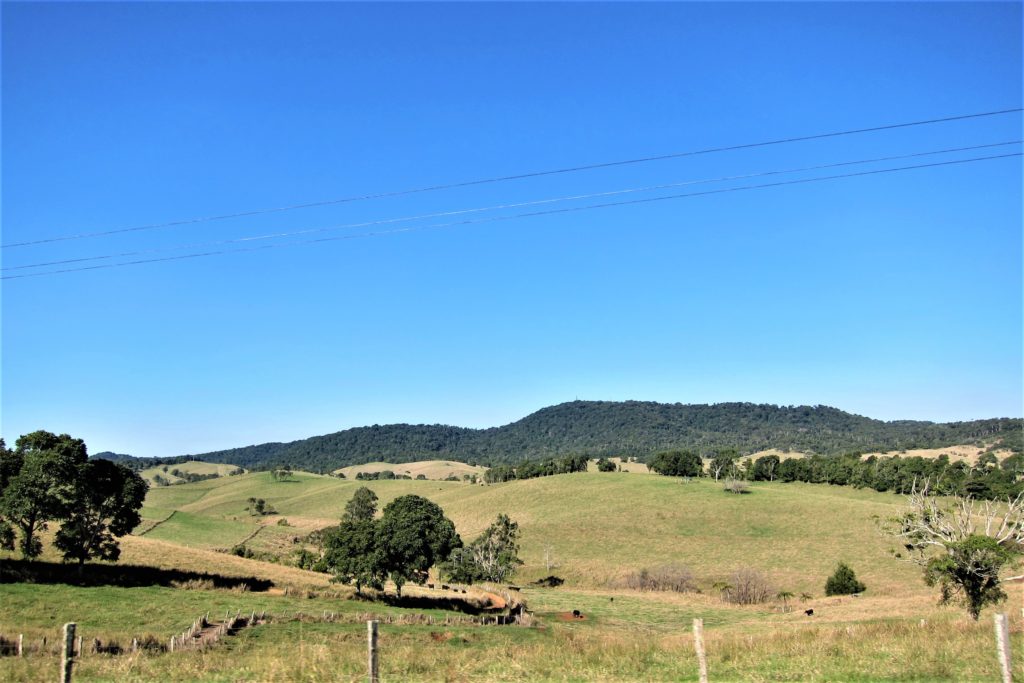 It doesn't take long for the terrain to become Outback-y. This is the track we take to the Kalkani Crater.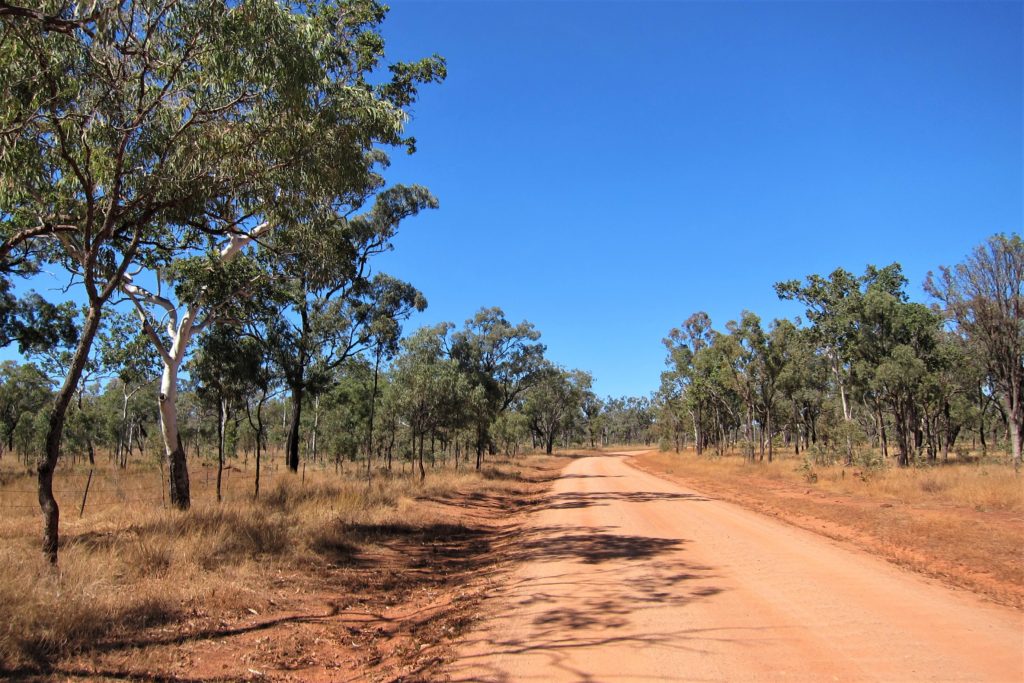 We climb to the crater's rim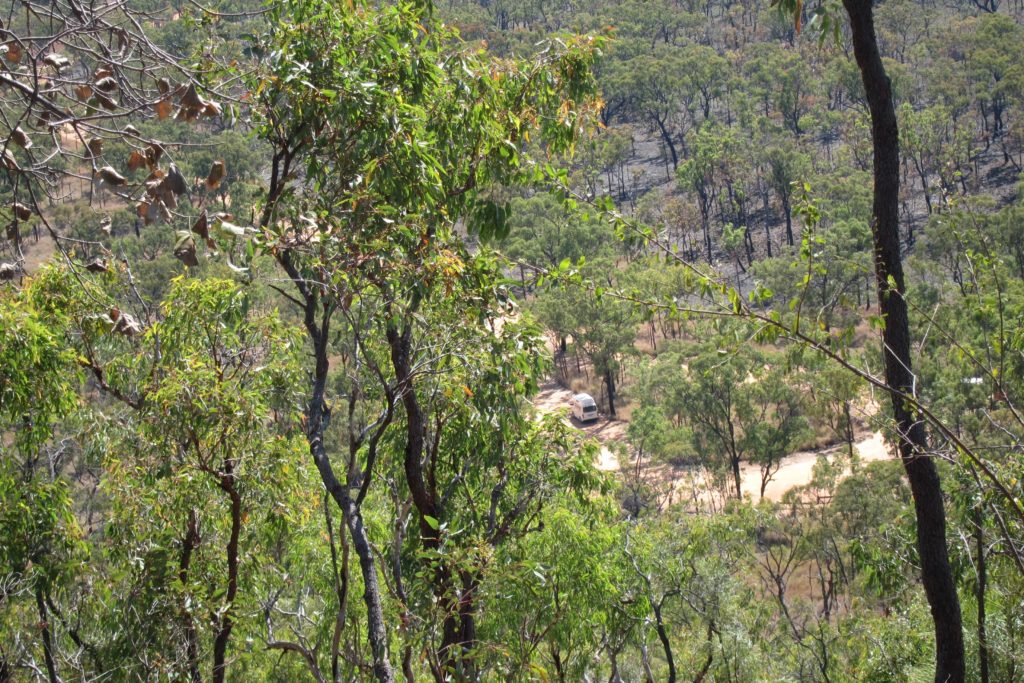 There are wallabies around the trail.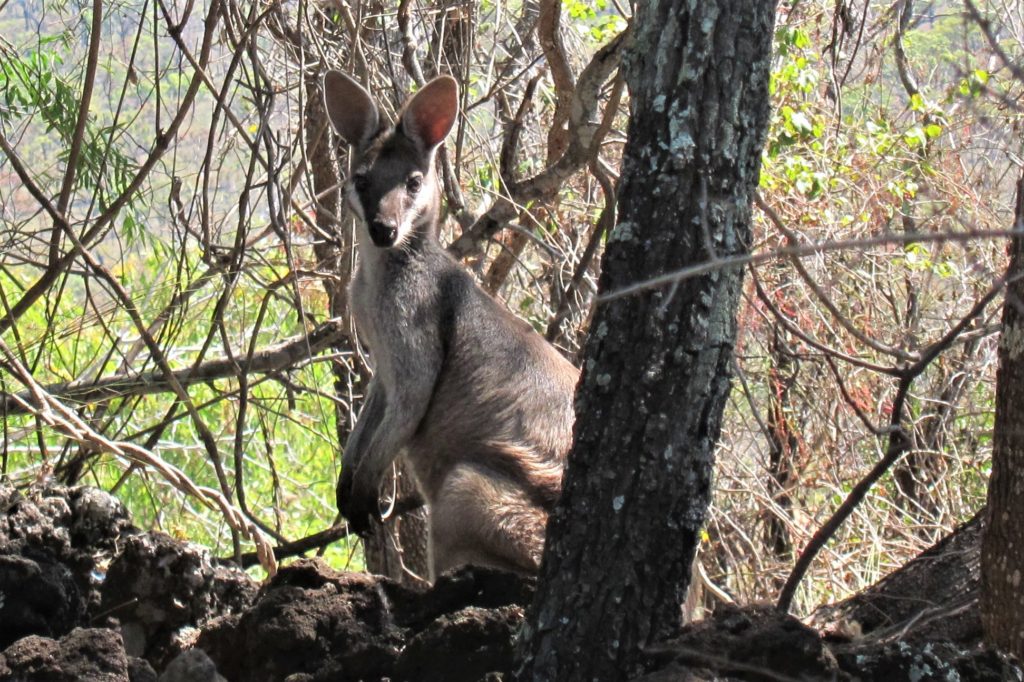 We camp in Undara Lodge. We awake to two galahs squawking overhead.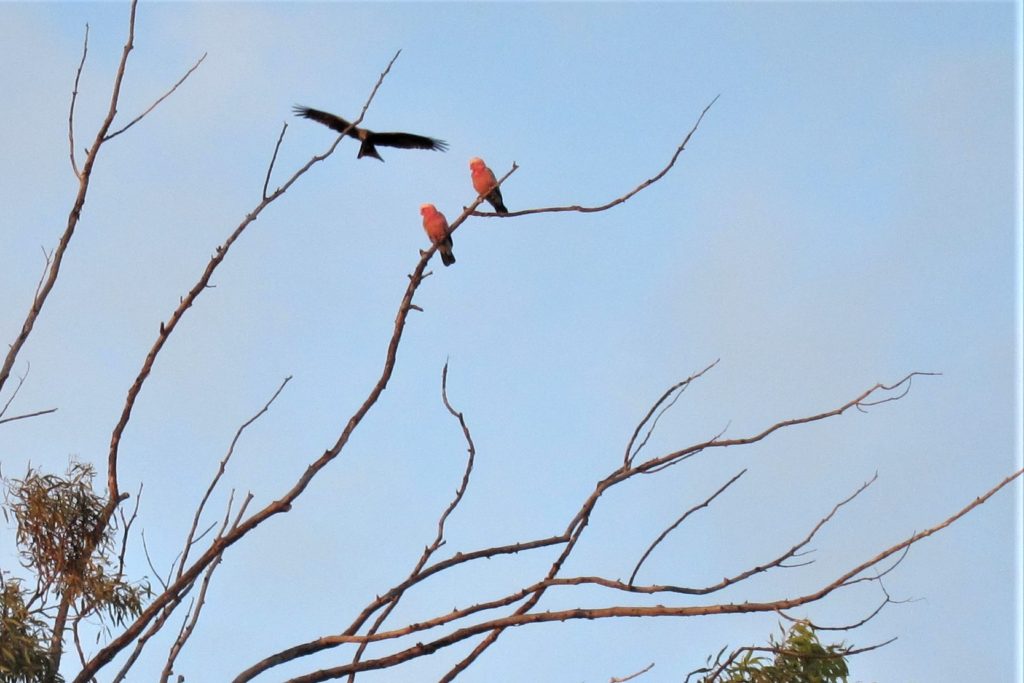 The hawk flying by at the same moment was a happy accident.
Undara is known for its lava tubes.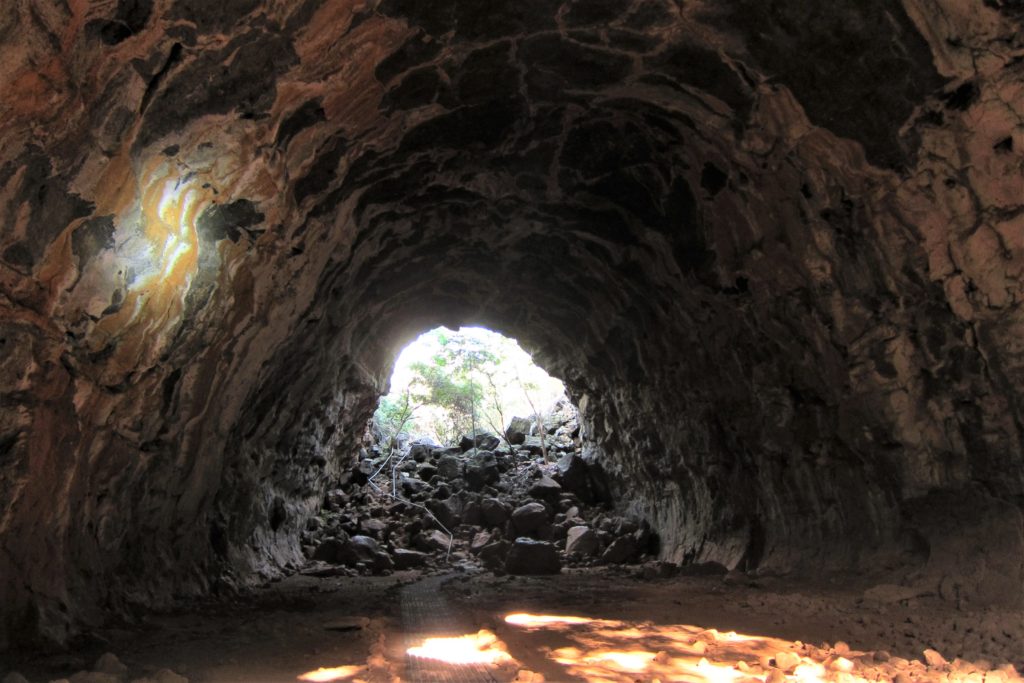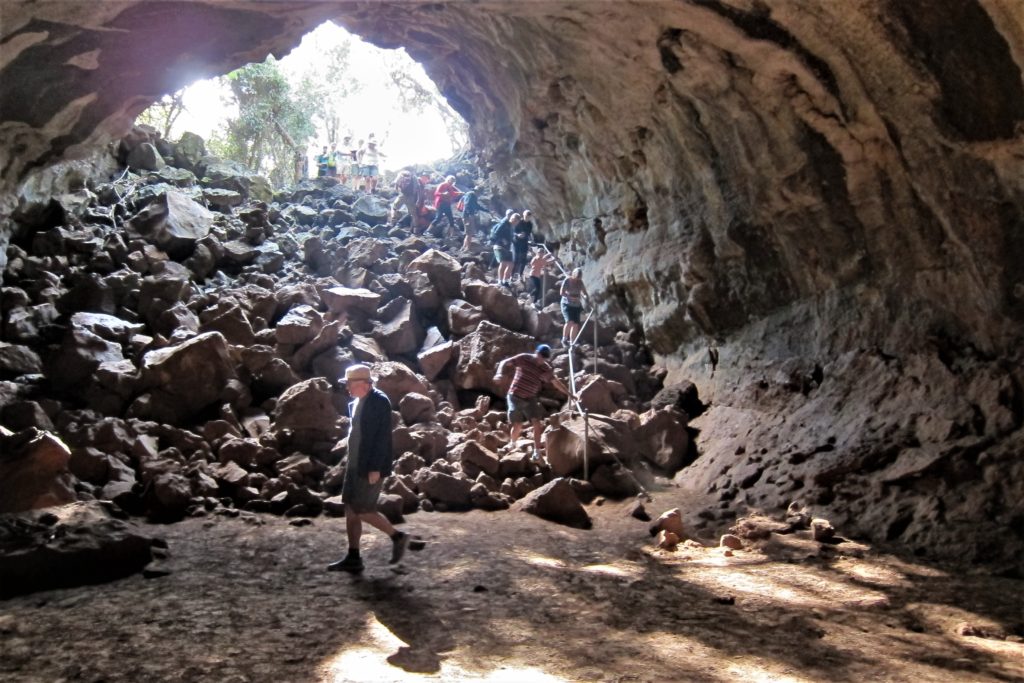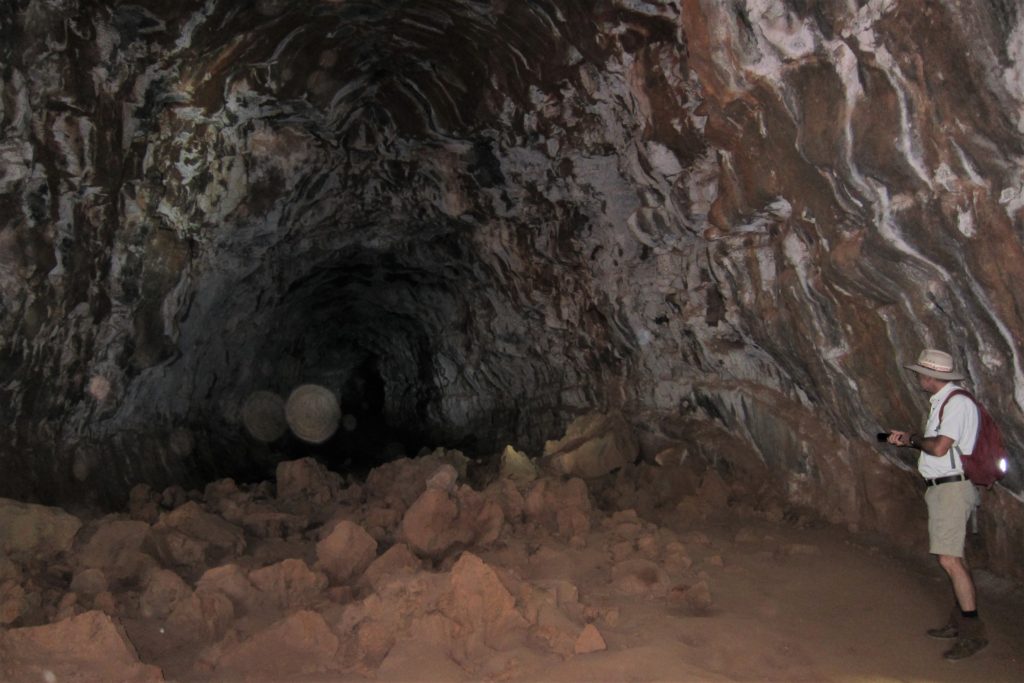 We carry on to the remote hamlet of Einasleigh. Lots of red dirt, like Prince Edward Island.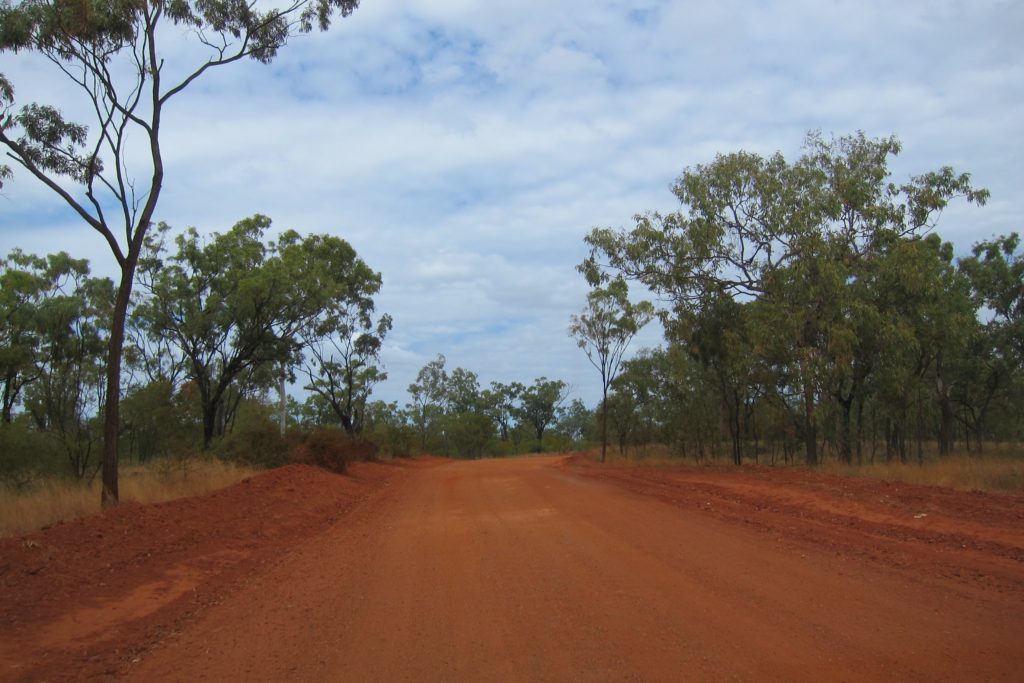 We have lunch and a beer at Einasleigh's sole hotel.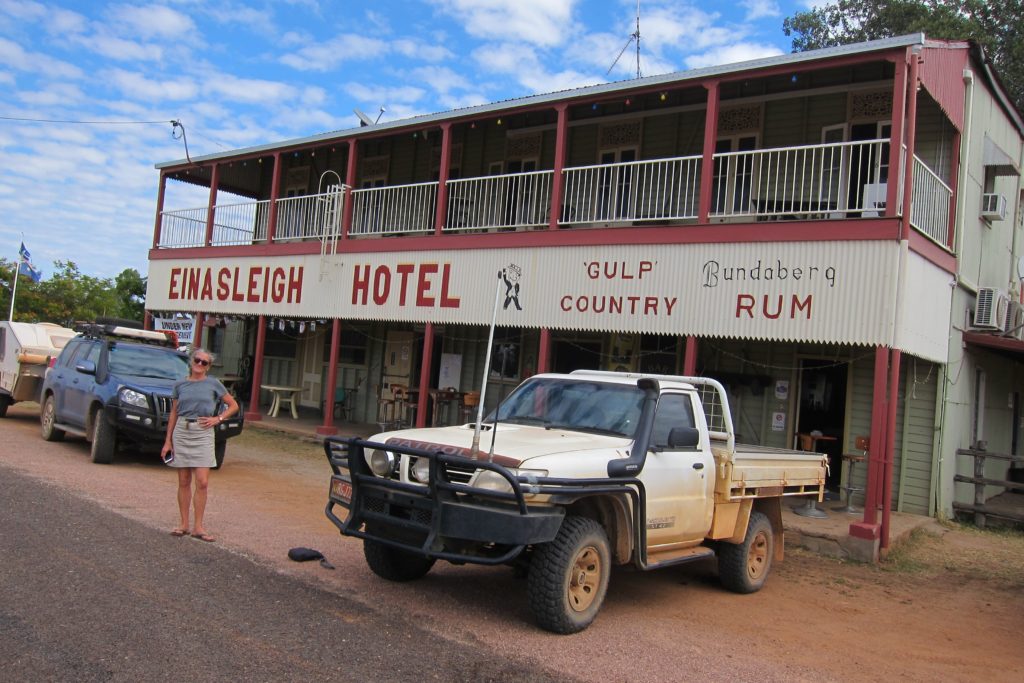 Surprisingly, the young woman behind the bar is from Boston. The many people in Australia with work visas are encouraged to work at least three months in remote locations.
The draw here is the Copperfield Gorge.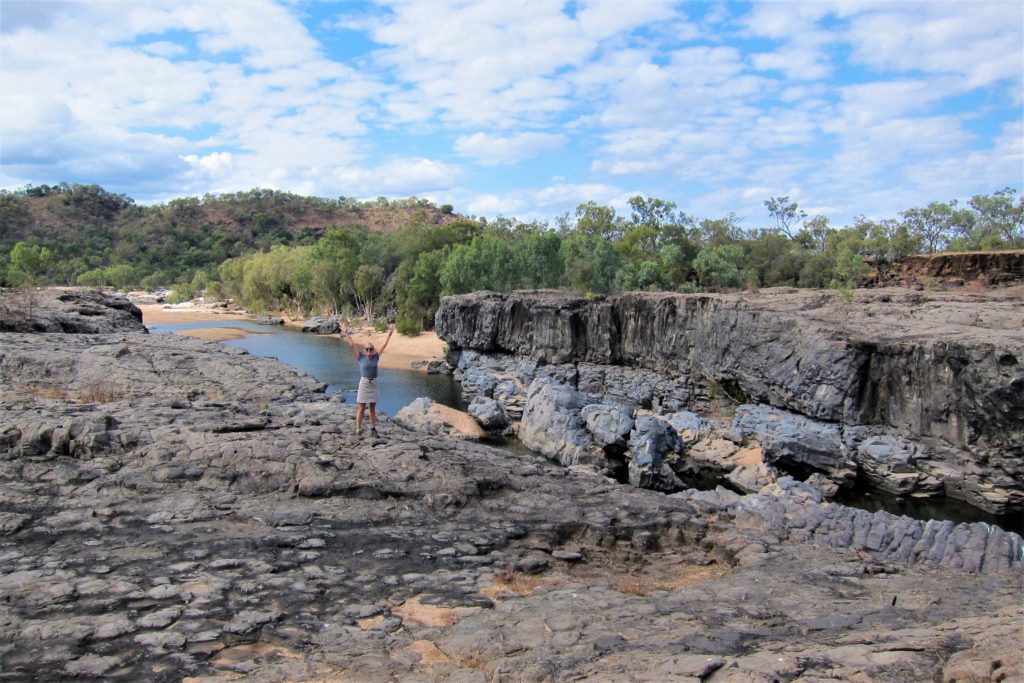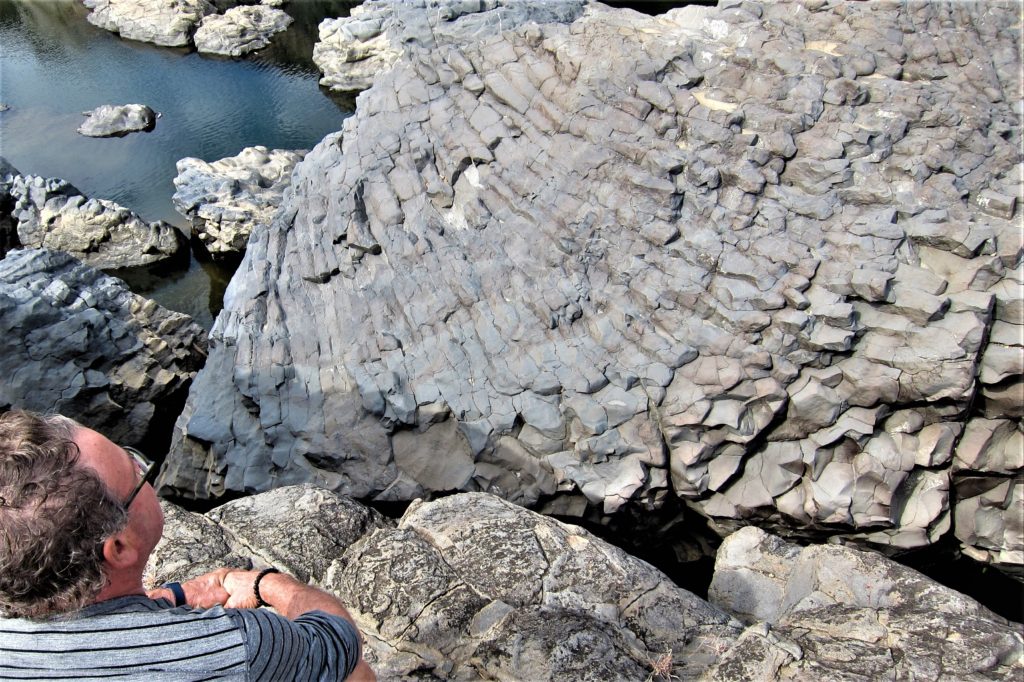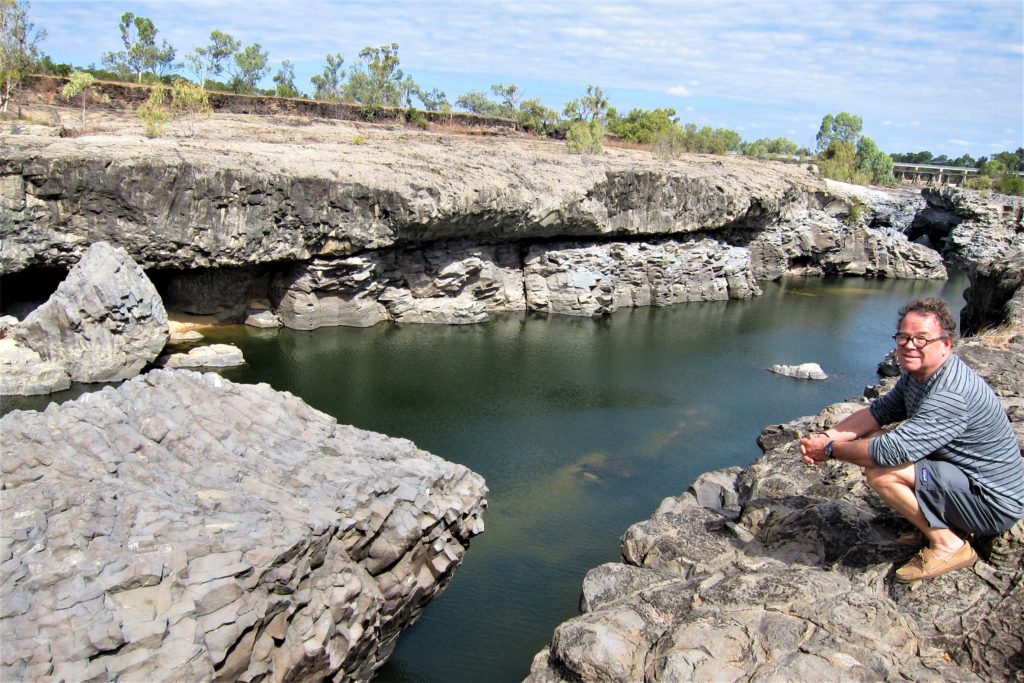 Sight or Insight of the Day – Queensland interior
A guide tells us that the thousands of pensioners – 'grey nomads' – traveling around Australia these days are improving the economy of the outback. They actually pay money for things like guided tours and stay in nicer resorts. This in turn creates jobs for locals so everybody doesn't pack their tents and move to Sydney or Melbourne. Nice to know that the boomer generation is good for something.