We move further into the Queensland outback.
We tour the Cobbold Gorge.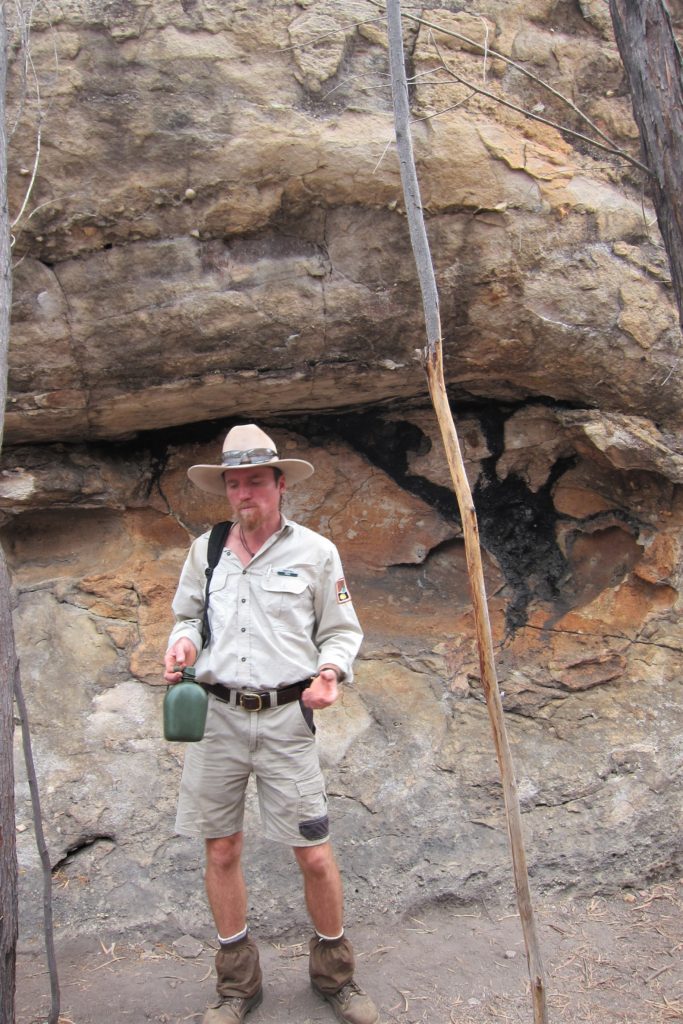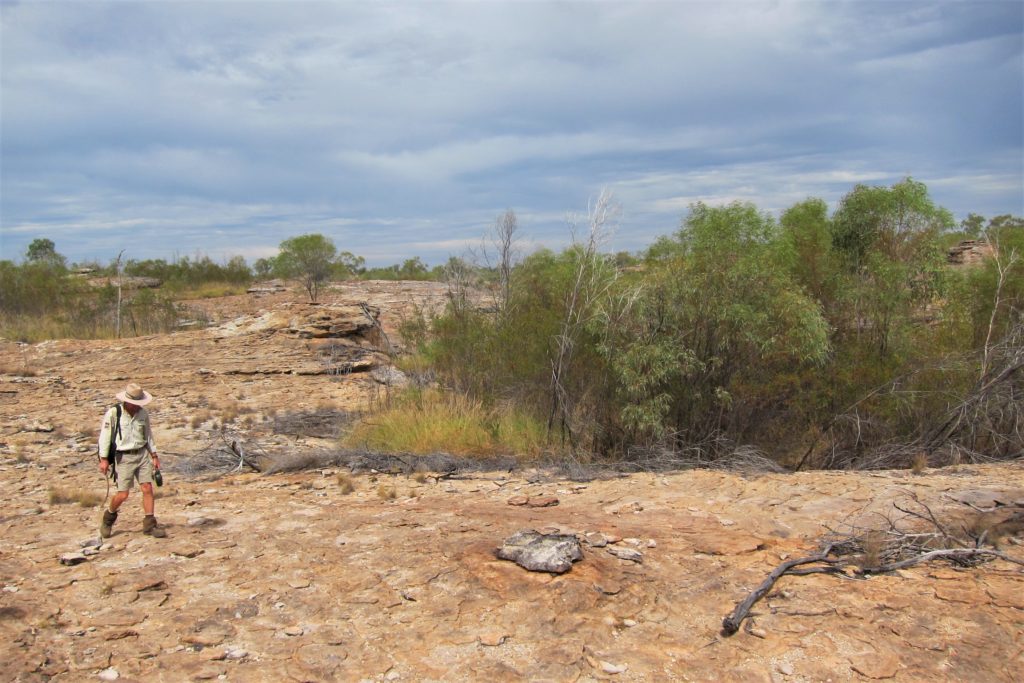 As at the Undara lava tubes, the original owners/lessors  of the property struck a deal with the government to develop natural attractions in return for giving over large parts of their property to become parkland. Tourism is probably a safer bet than cattle raising out here.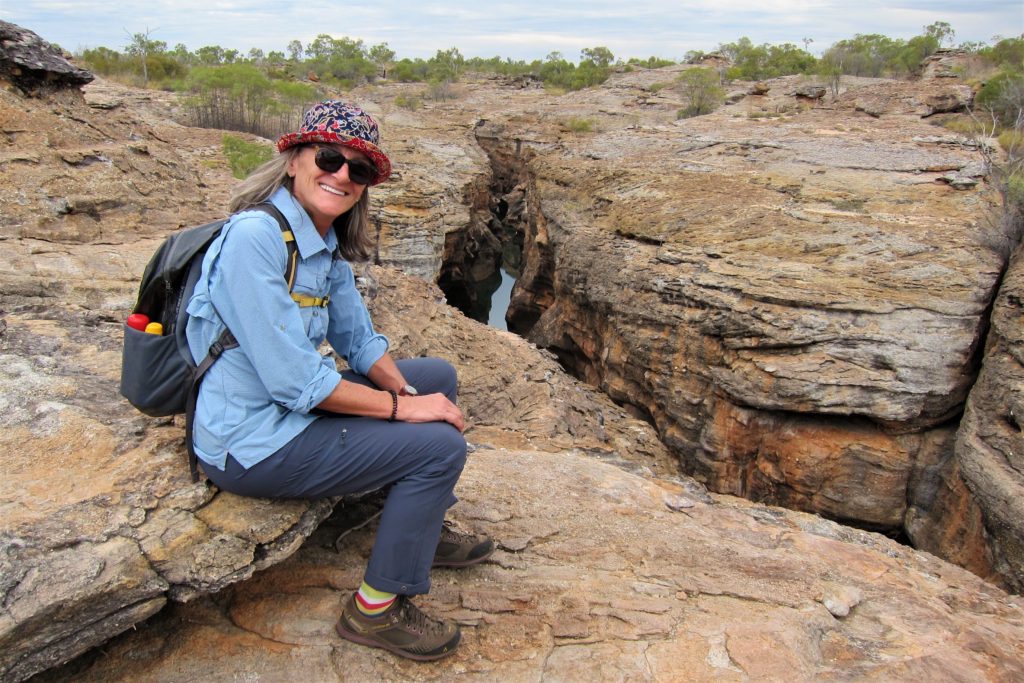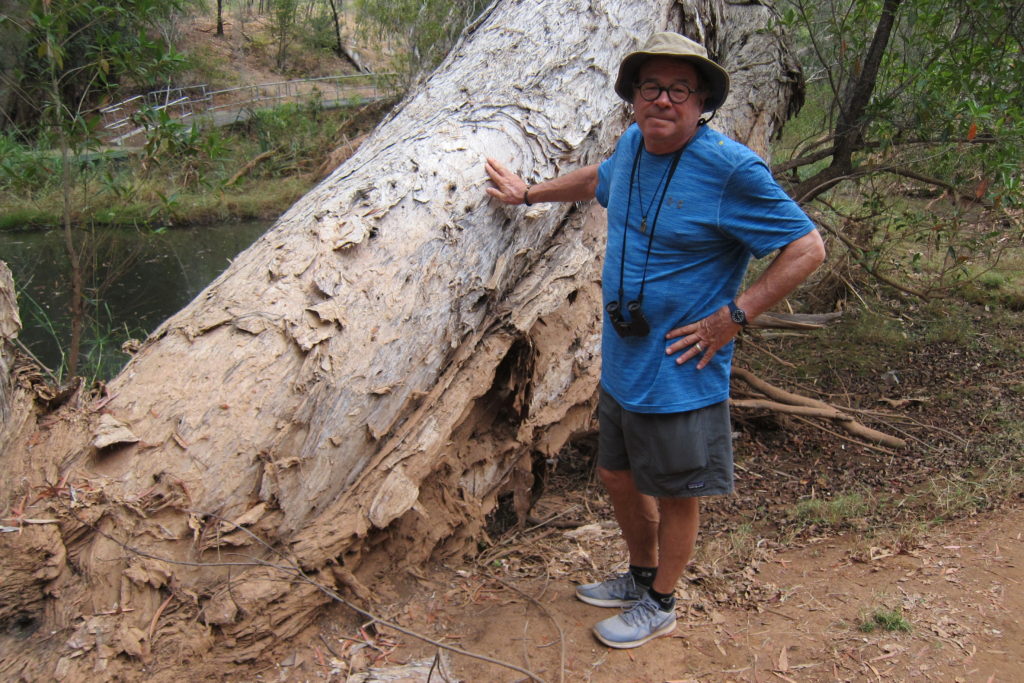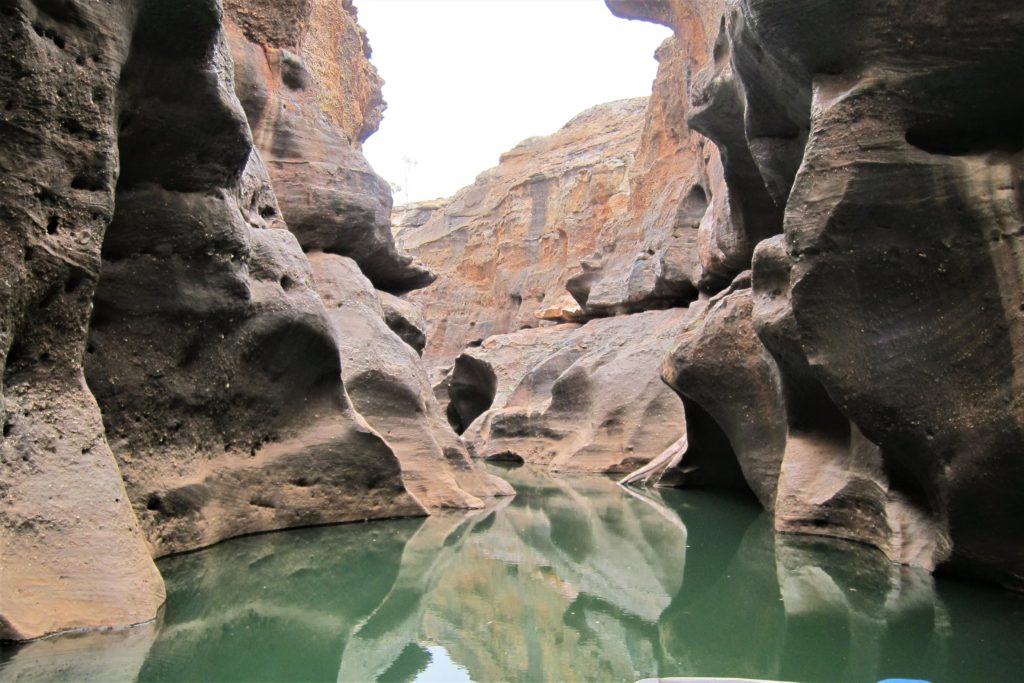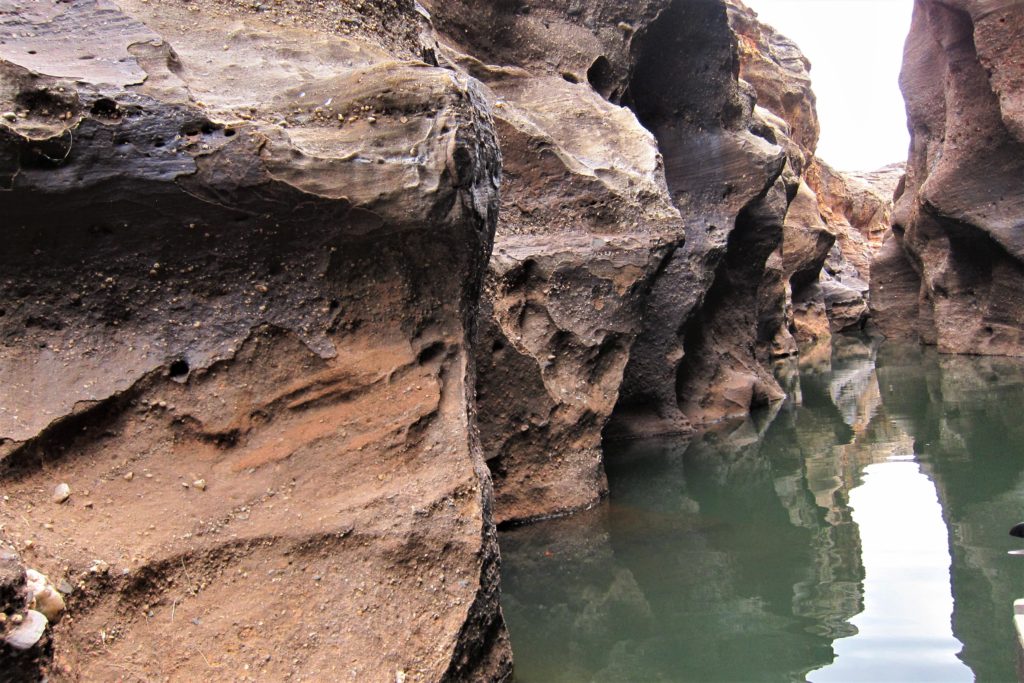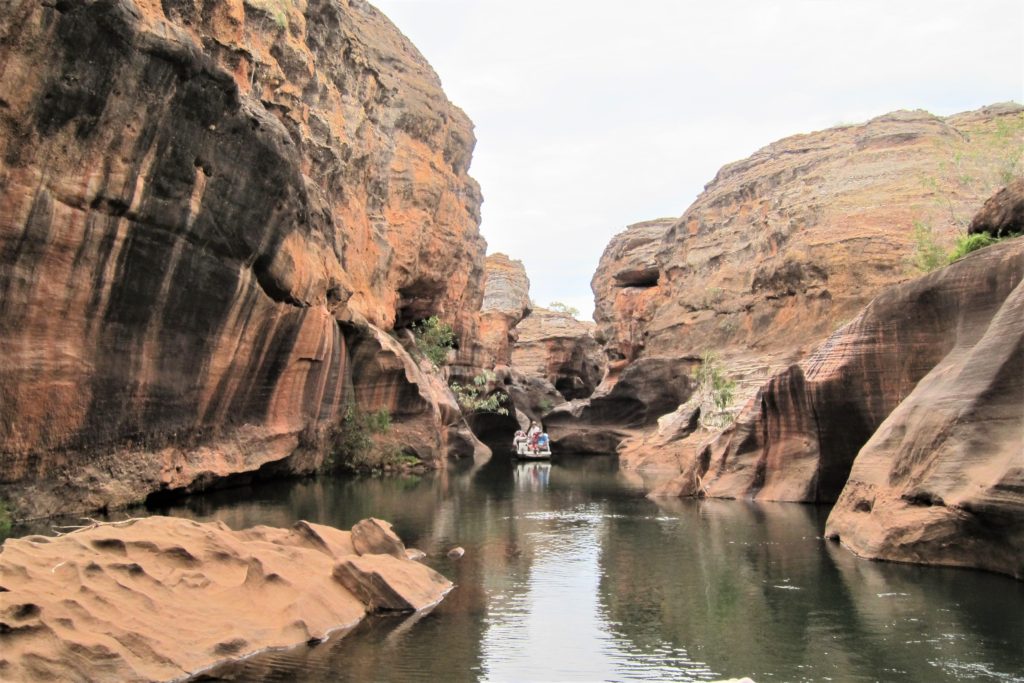 We overnight in the tiny hamlet of Georgetown. Evening brings a flock of galahs in  the wires overhead.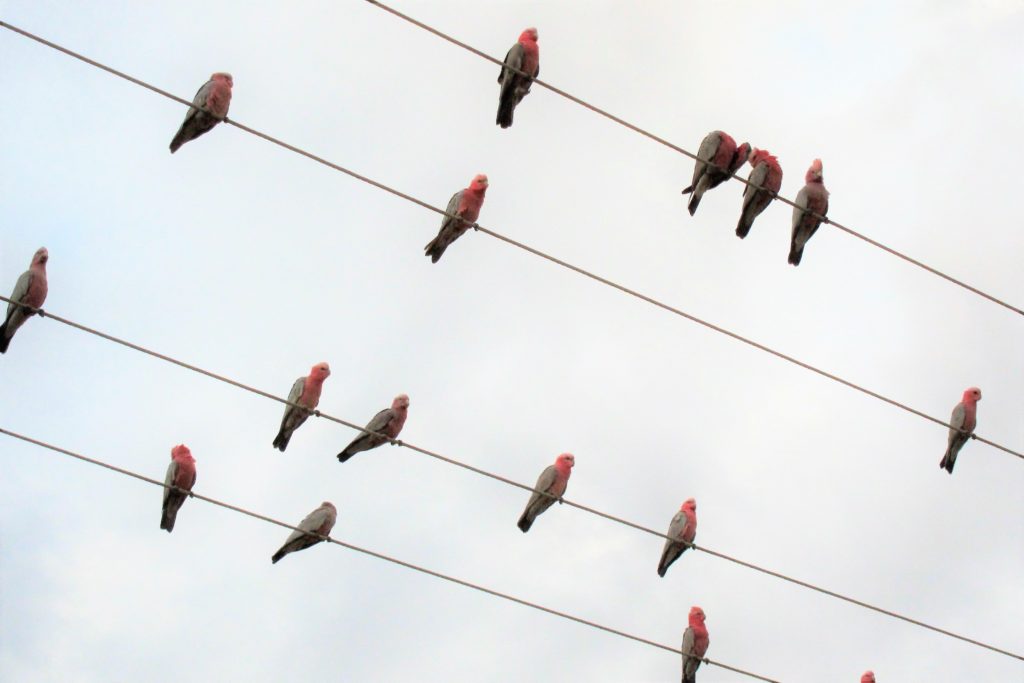 On the road east next day. In some places, the highway narrows to a single lane. Approaching vehicles both move half onto the gravel.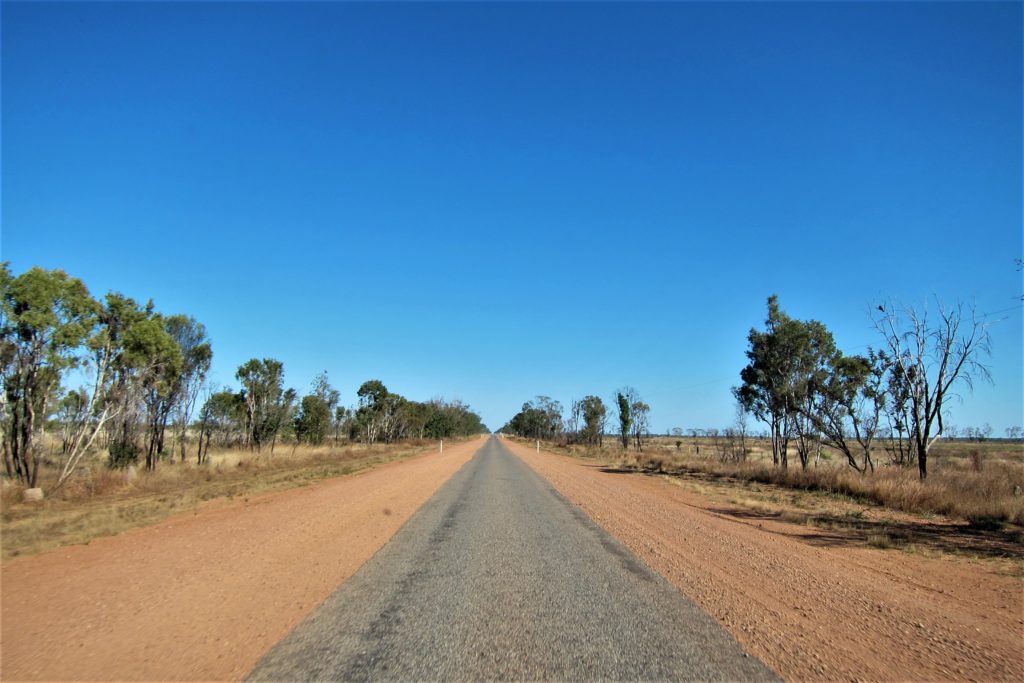 Maria is really tickled by these signs in particular.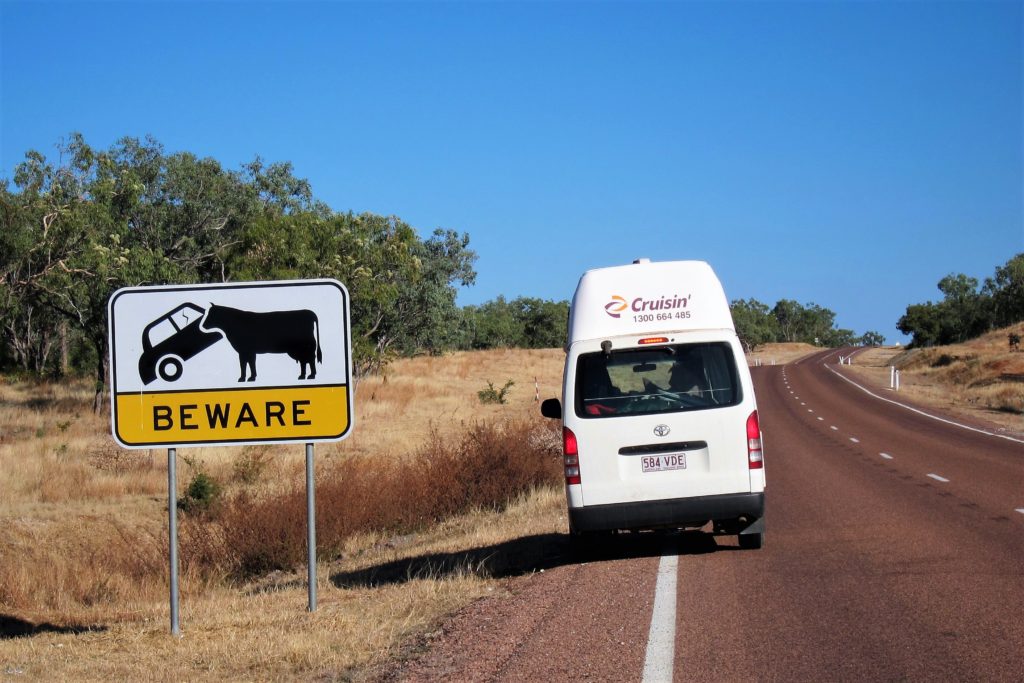 We stop for lunch in Croydon, another former mining centre.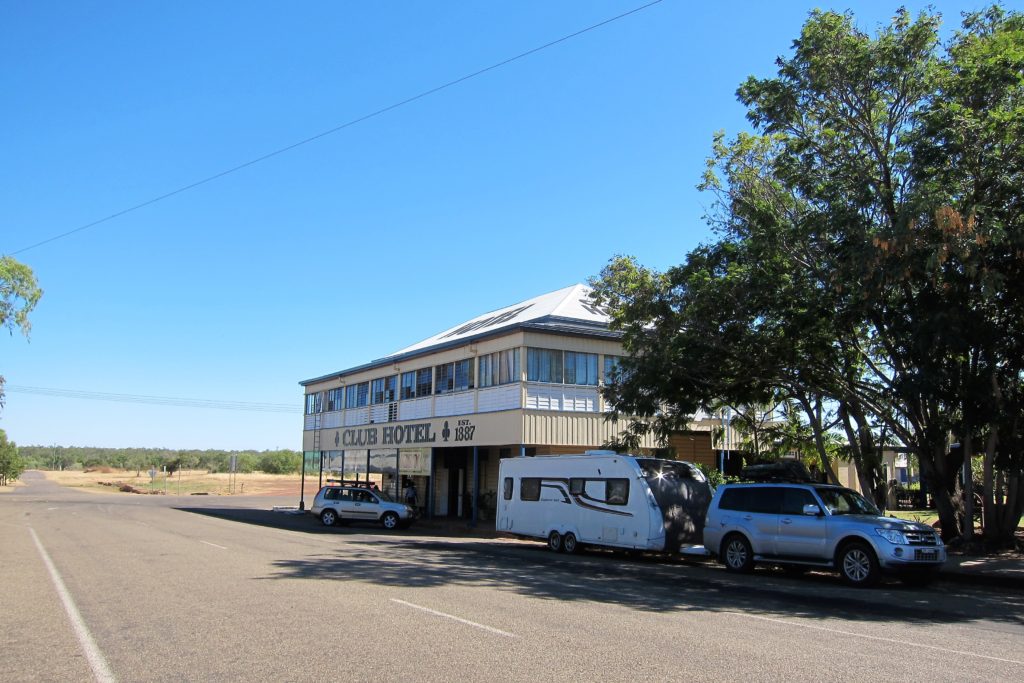 Our orders of fish and chips contain enormous hunks of barramundi.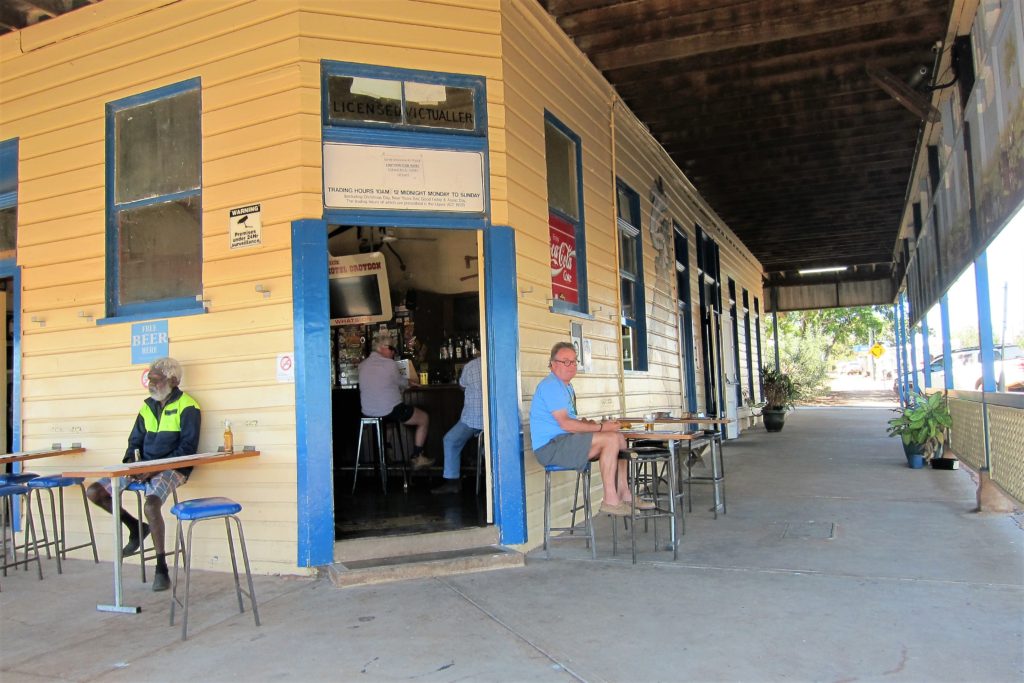 We continue to Normanton. From there to Karumba Point, on the Gulf of Carpentaria.
The road between Normanton and Point Karumba is flat as a pancake.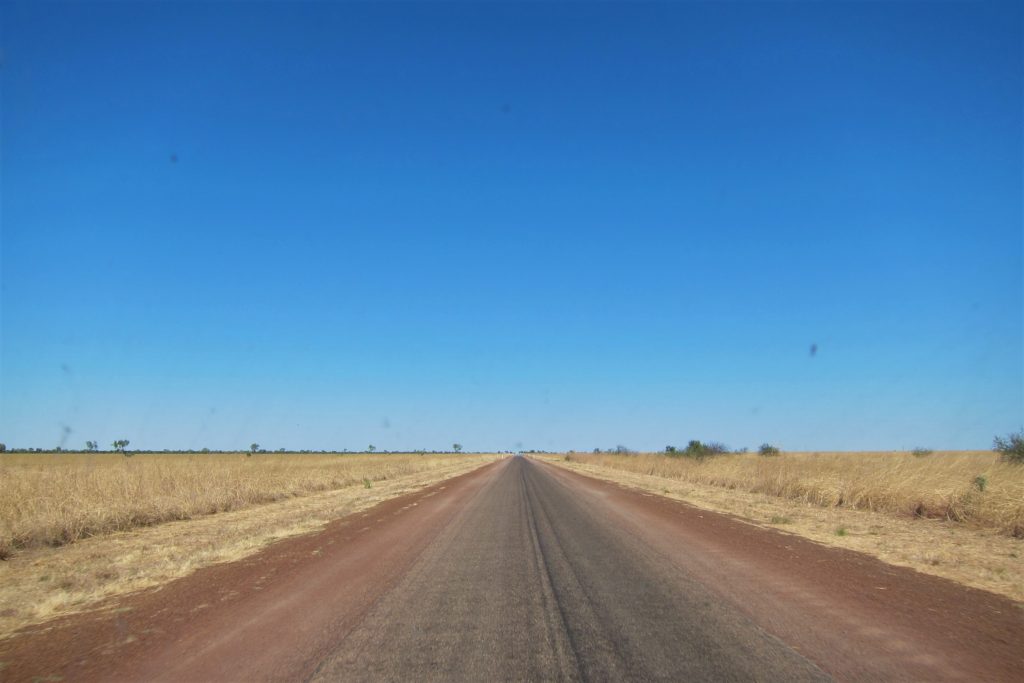 We see many Brolga cranes, but as soon as we stop to take a photo, they take off.
Behind the caravan park are mobs of wallabies. Some of them like coming up to the fence to study the humans inside.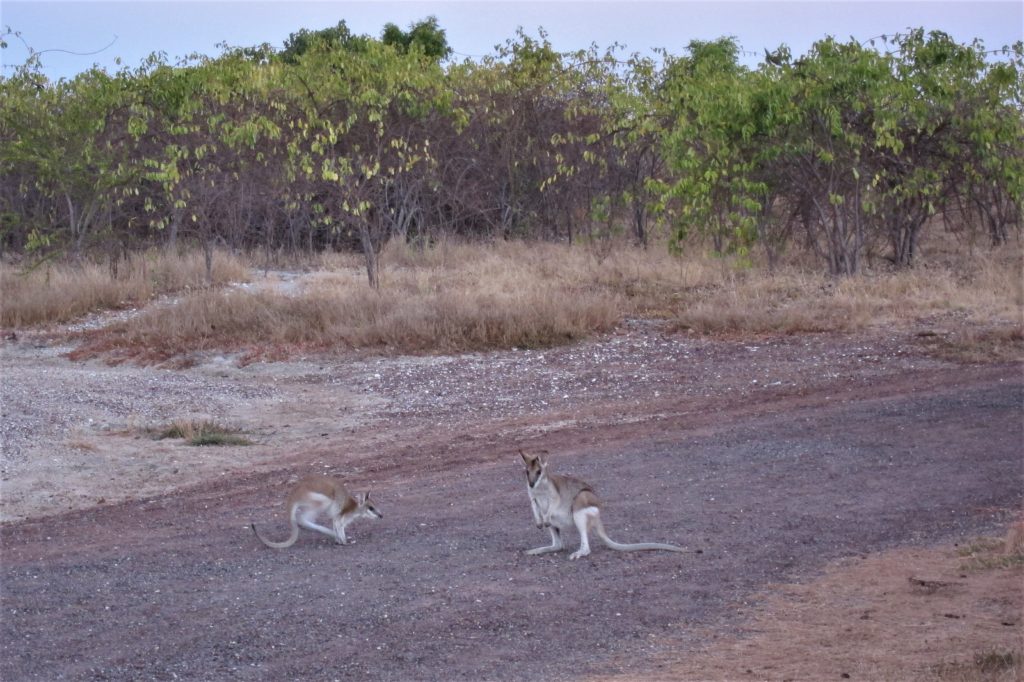 Karumba Point has a wonderful, end-of-the-world feel to it.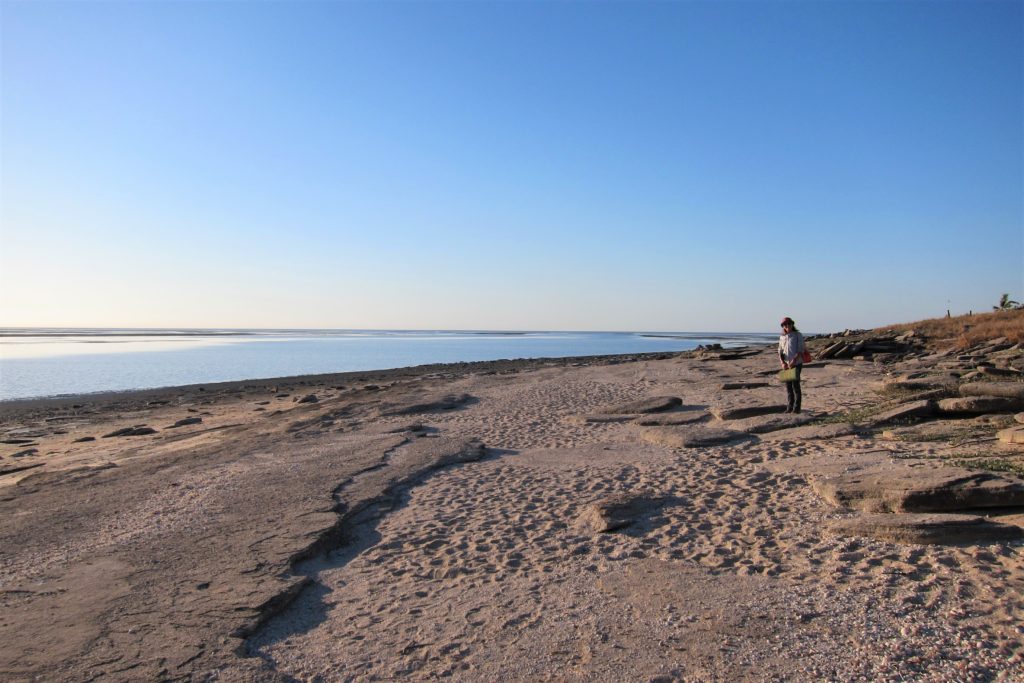 It's a popular thing here to gather at the shore and watch the sun go down.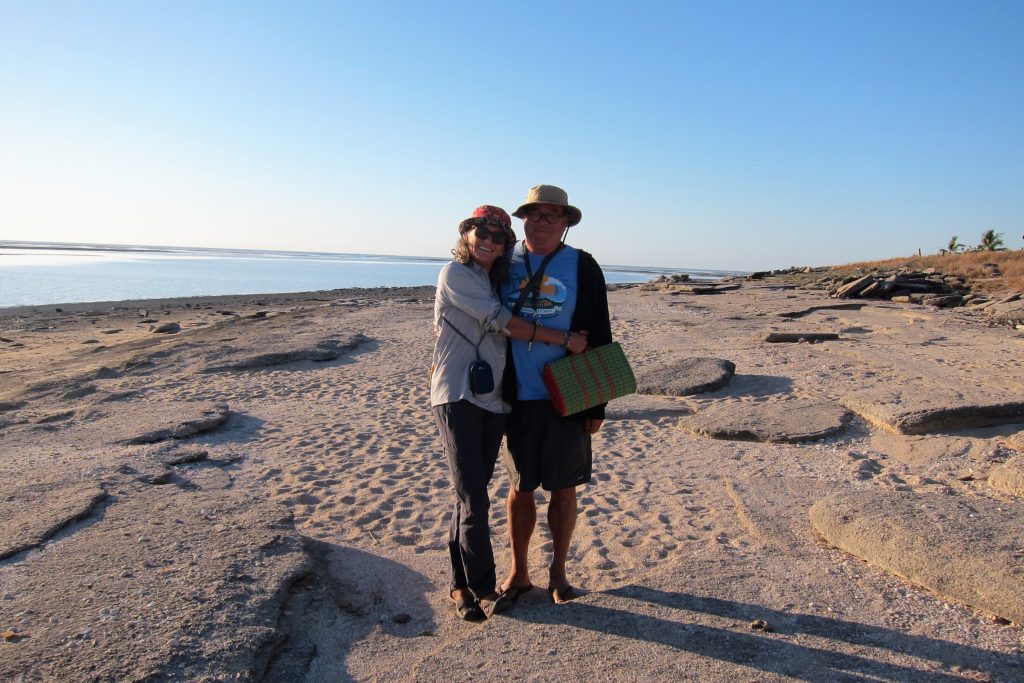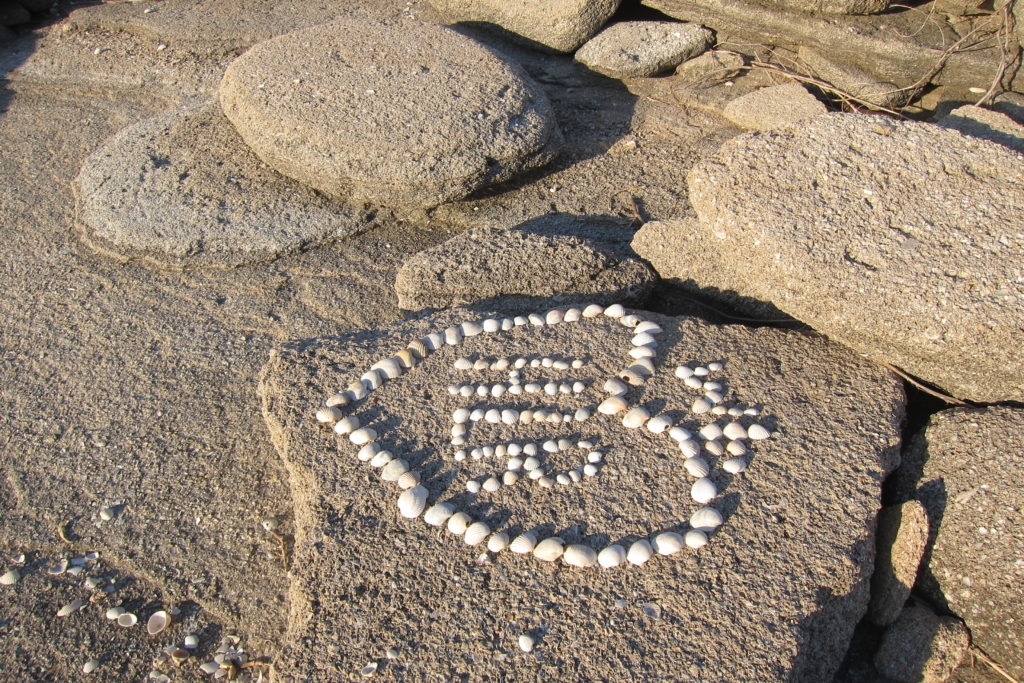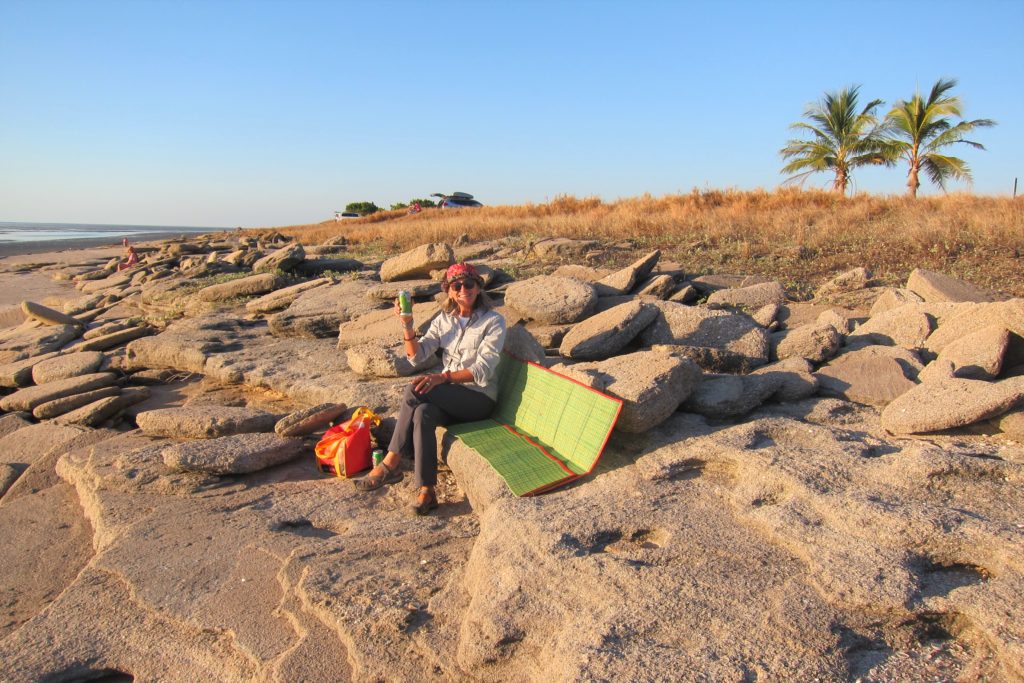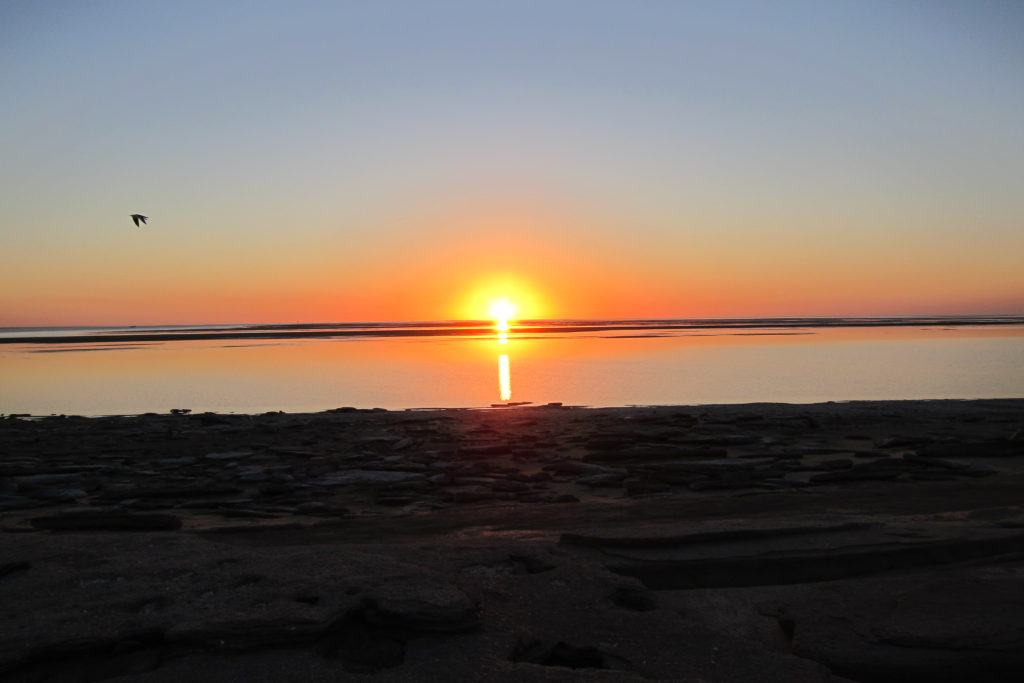 We head south down the Matilda Highway to Cloncurry.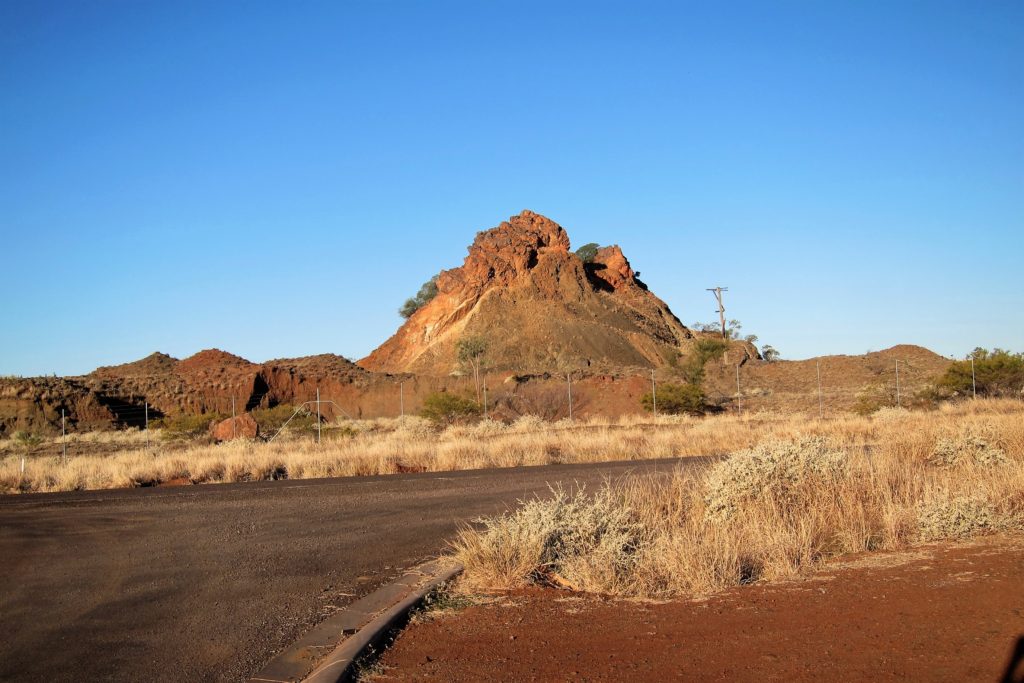 Sight or Insight of the Day – Queensland outback
In the nearly four decades since I was last here, colloquial Australian English has evolved into a broad-vowelled dialect that can be hard for outsiders to decipher. I'm reminded of an episode in one of Paul Theroux's books in which he shares a compartment on an Indian train with a group of young locals. It takes ten minutes for him to realize that the group is actually conversing in English.
For example, we go on a mine tour in Mt. Isa. At the end, Maria asks me 'What's a 'fayday'? She tells me the guide has repeatedly instructed participants not to forget our 'faydays' before we leave.
Eventually we learn that the word is 'photos': everyone gets a photo of themselves taken at the mine entrance.