We leave Queensland for the Northern Territory. First point of interest we come across are the Devil's Marbles.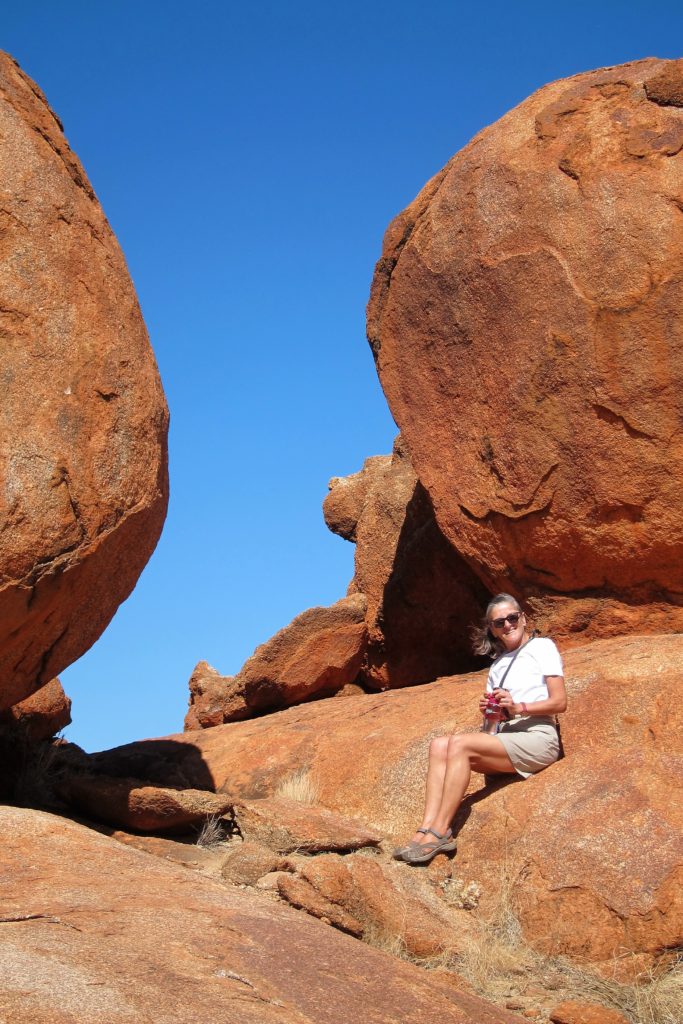 While still in Cloncurry, Queensland, we visit John Flynn Place. John Flynn is the man who started the Flying Doctor Service here in 1923.
An interesting sign on the door of the restrooms in the garden.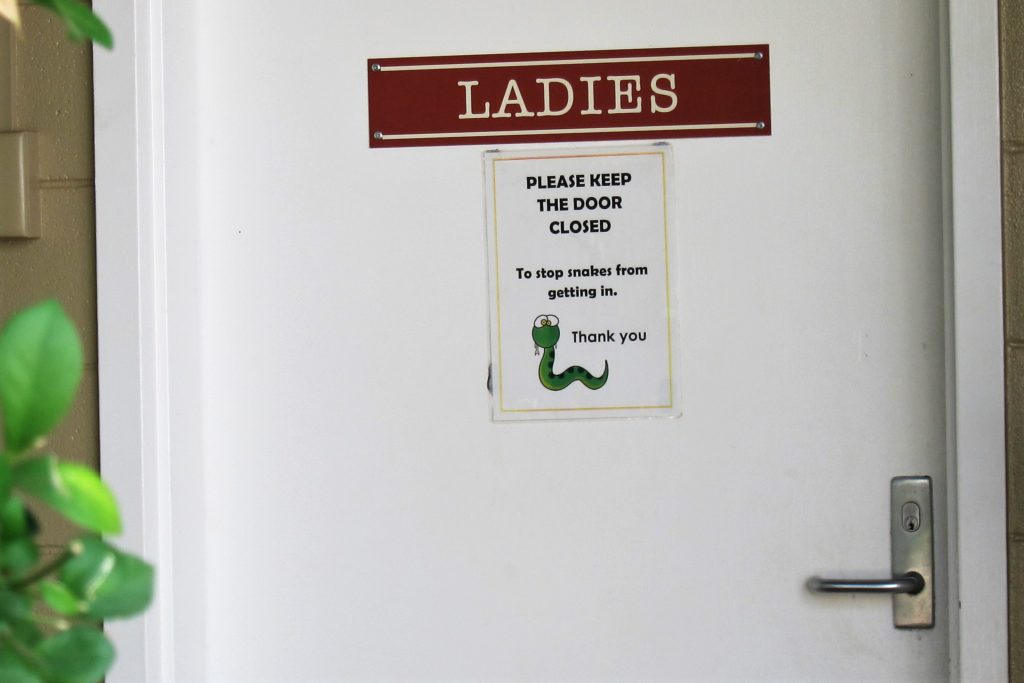 Also in the garden – noisy flocks of corellas.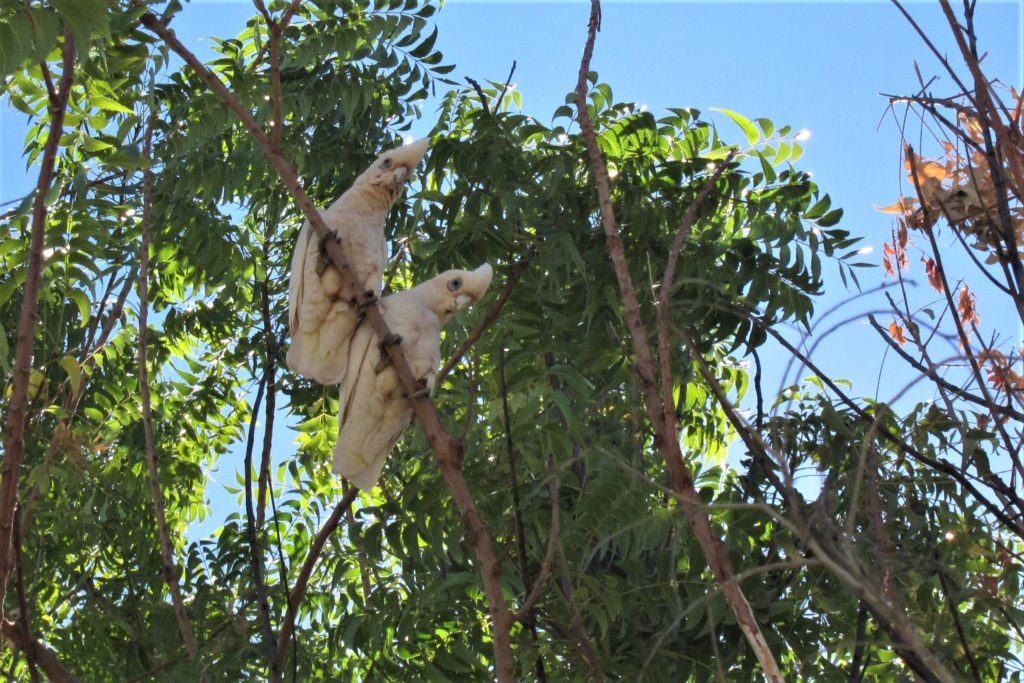 Cloncurry is a bustling place – a new zinc mine opened nearby in 2017. The caravan park we stay at is home to scores – maybe hundreds – of workers. There's an air of dynamism and full employment and money sloshing around.
Bravo, Australia. I get the feeling that if anyone proposes a mine – or any other extractive activity – in Canada these days, people start squealing like their hair's on fire. Don't know where they think the money that comes out of the money taps comes from.
Speaking of mines: our next stop down the slab is Mt. Isa.
Mt. Isa's raison d'être also lies in mining.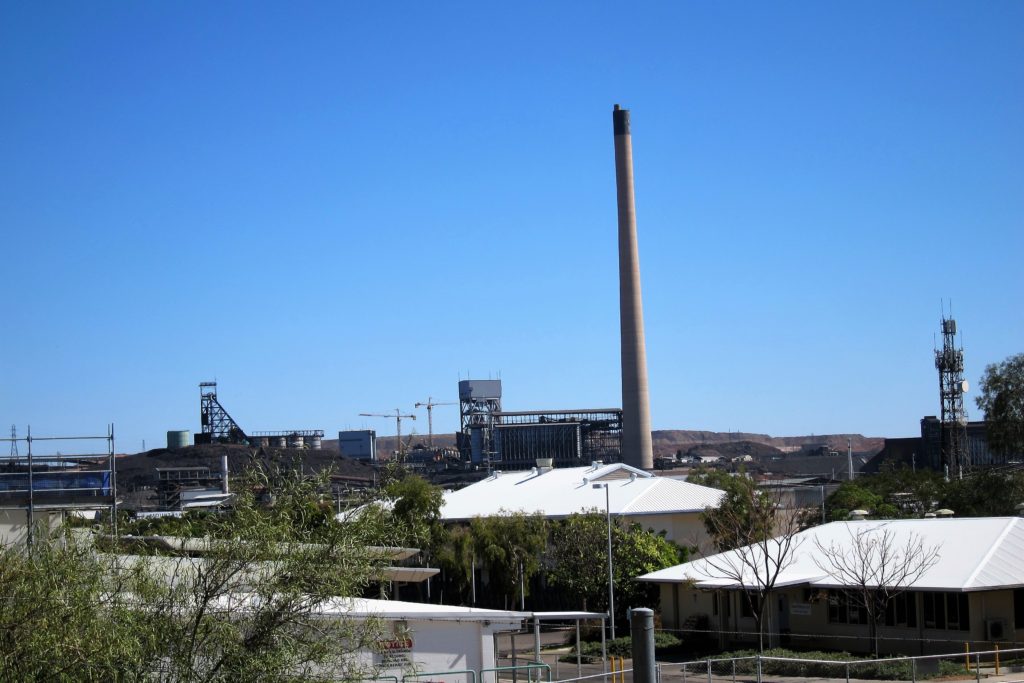 We take an underground mine tour. Also underground is this hospital.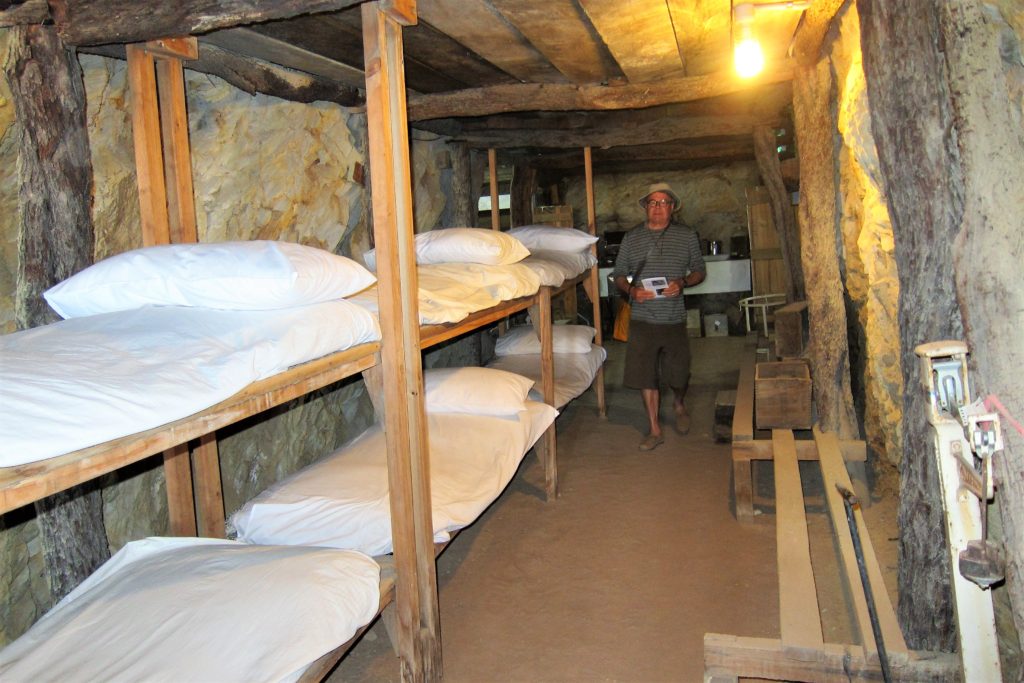 After the Japanese bombed Darwin in WWII, people feared metals-rich Mt. Isa could be next. So the hospital built an annex underground, with the help of the local miners.
Both tours are led by local retired miners. Interesting characters, to be sure.
We cross into the Northern Territory and overnight in Barkly Homestead.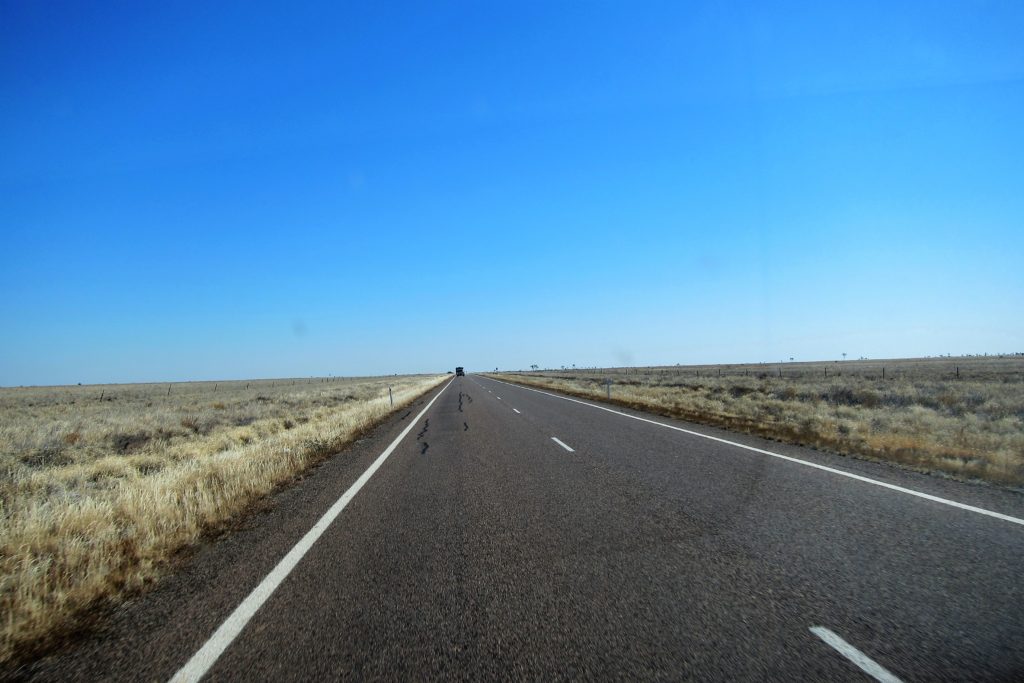 Maria wants a photo of a 'Watch for kangaroos' sign.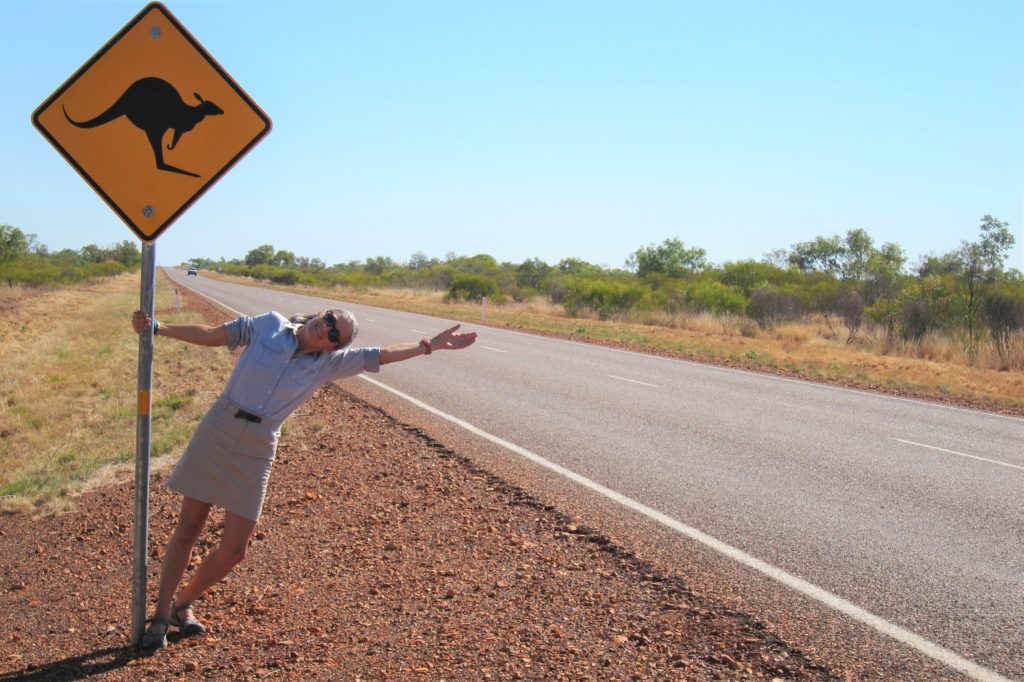 Ever since driving inland, this is the routine: every few hundred kilometres is a roadhouse, with a hotel/shop/caravan park/fuel etc.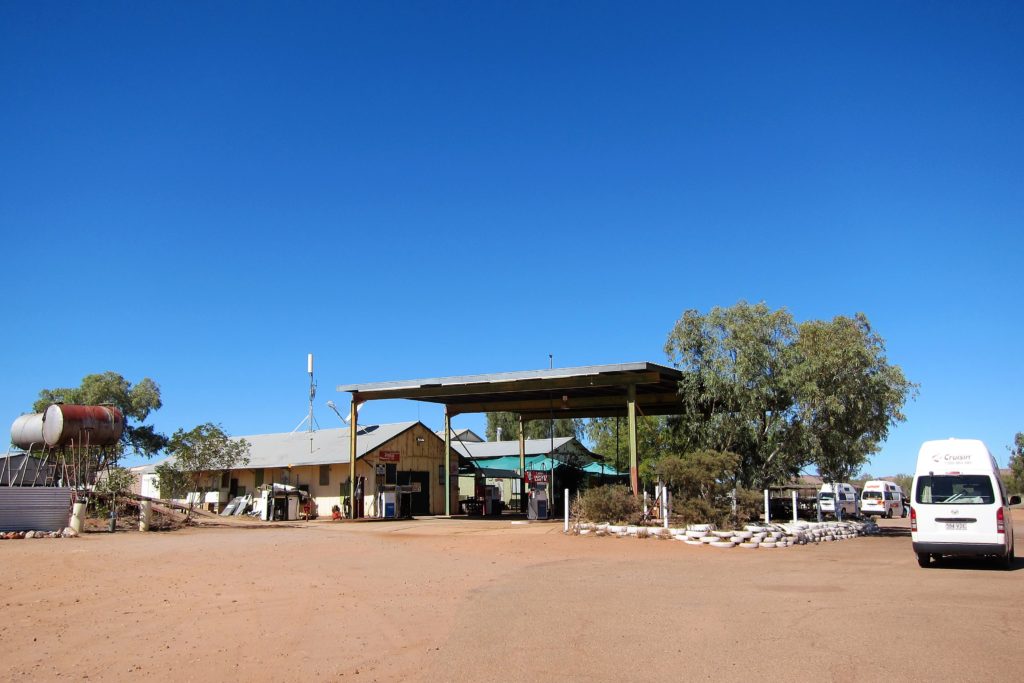 In between is a lot of nothing. It's a good thing we both love empty landscapes. The emptier the better.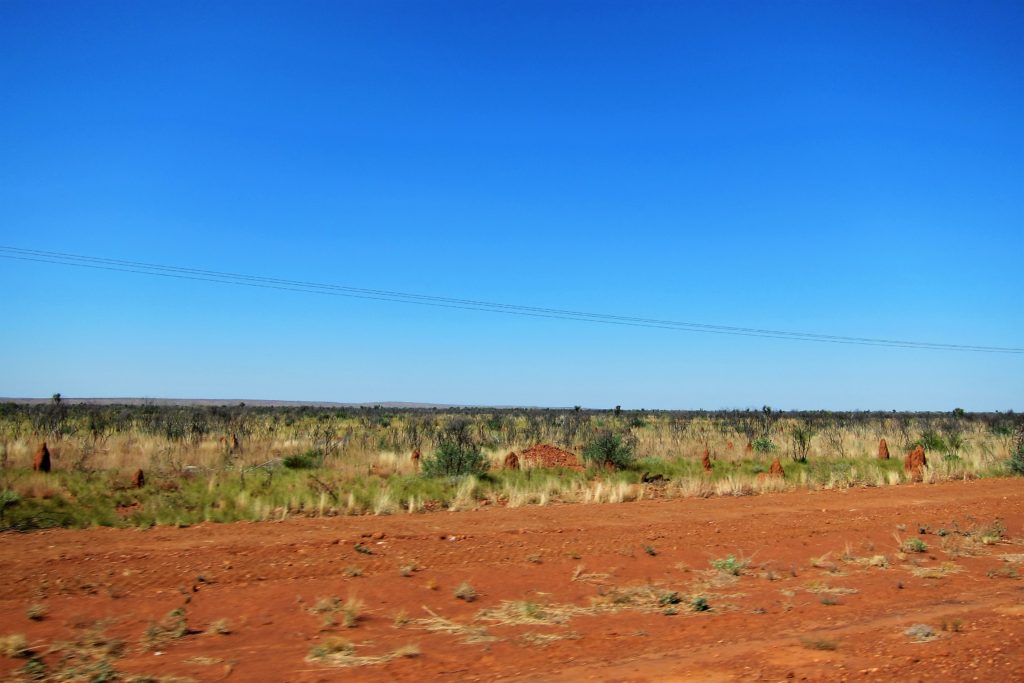 We like these ghost gums; they look as if someone's slathered them with a bucket of whitewash.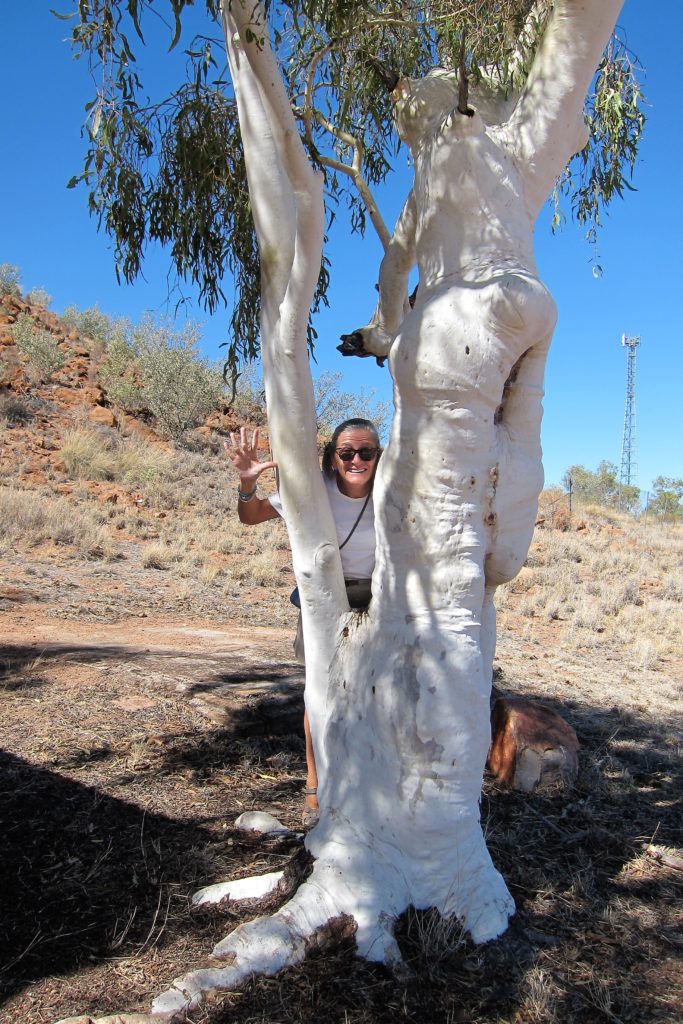 This is the telegraph station at Barrow Creek. This is one of a series, some of which are still around.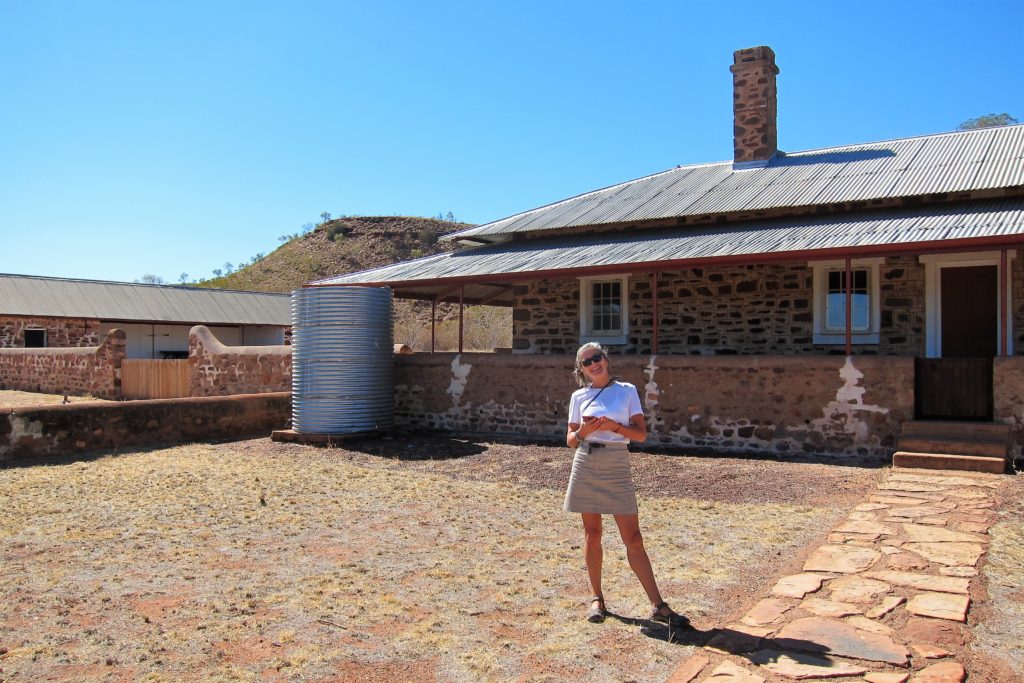 Sight or Insight of the Day – Northern Territory
An axiom of mine is, 'Don't say that you'll never be in a particular location again that you've been to before, however unlikely.'
We come to Three Ways, where the Stuart Highway that goes north-south and joins Adelaide to Darwin meets the highway that stretches east to the coast of Queensland.
This intersection has changed surprisingly little since I spent the better part of a day here 38 years ago while hitch-hiking around Australia.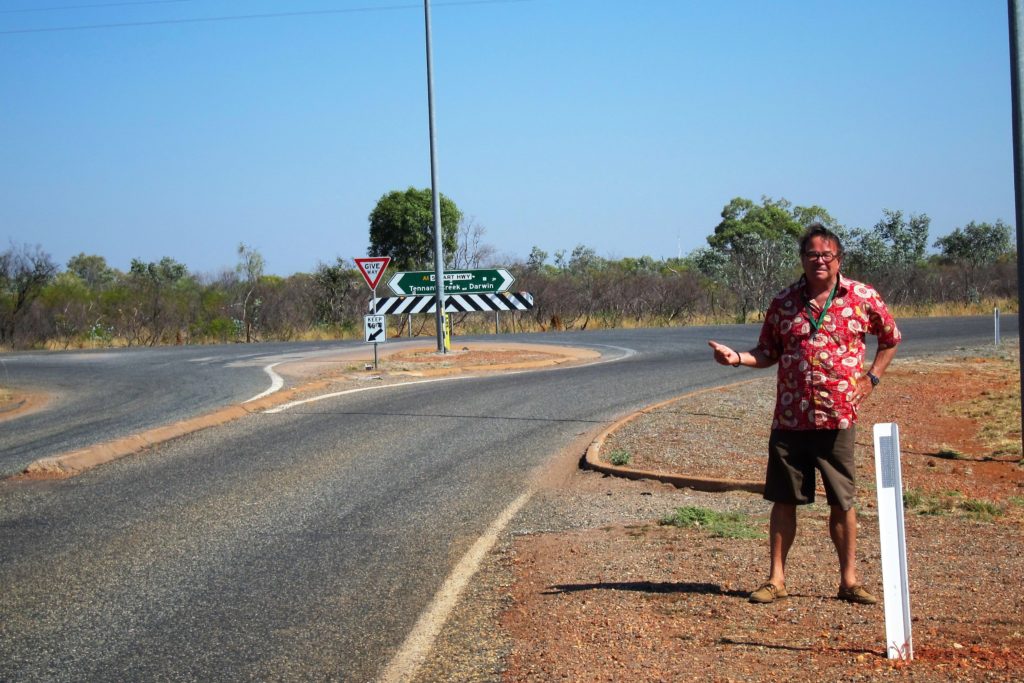 I spent seven hours here waiting for a lift. I would sit on my rucksack, reading a book. When a vehicle came along – every half-hour or so – I would stand up and try to look non-threatening. I eventually landed a ride all the way to Townsville, if I remember correctly.
How times have changed. '…even children get older, and I'm getting older, too.'