We make a dash from the NT into South Australia to visit Coober Pedy. Then it's back up the Stuart Highway from Coober Pedy to Kakadu.
(A few months ago, we posted a list of things we'll miss about Southeast Asia. Little did we know that one item would be universal WiFi available free from virtually everywhere. Even in retrograde laggards like Myanmar, Laos, and Cambodia.
WiFi is hard to come by in Australia, at least in the remote regions we find ourselves in lately. One result is these long, unwieldy blog entries at infrequent intervals. Our apologies.)
As we leave King's Canyon, we spot these camels on the side of the road.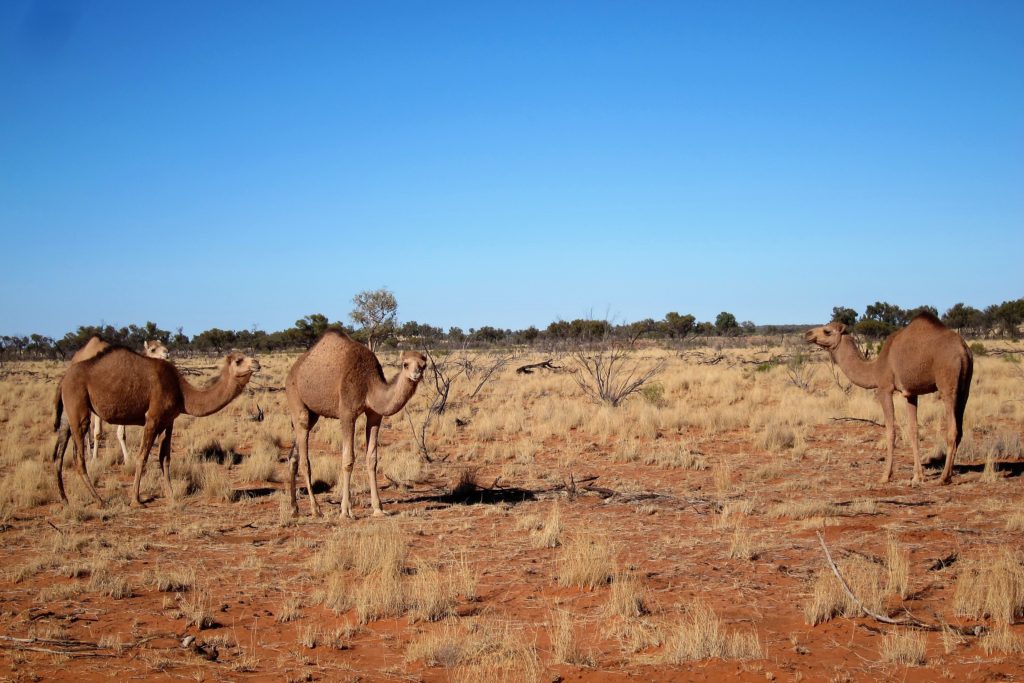 At one time, camels – imported from India – were the only form of transport. When roads and trains appeared, the camels were released into the wild.
In a few hours, we're in South Australia.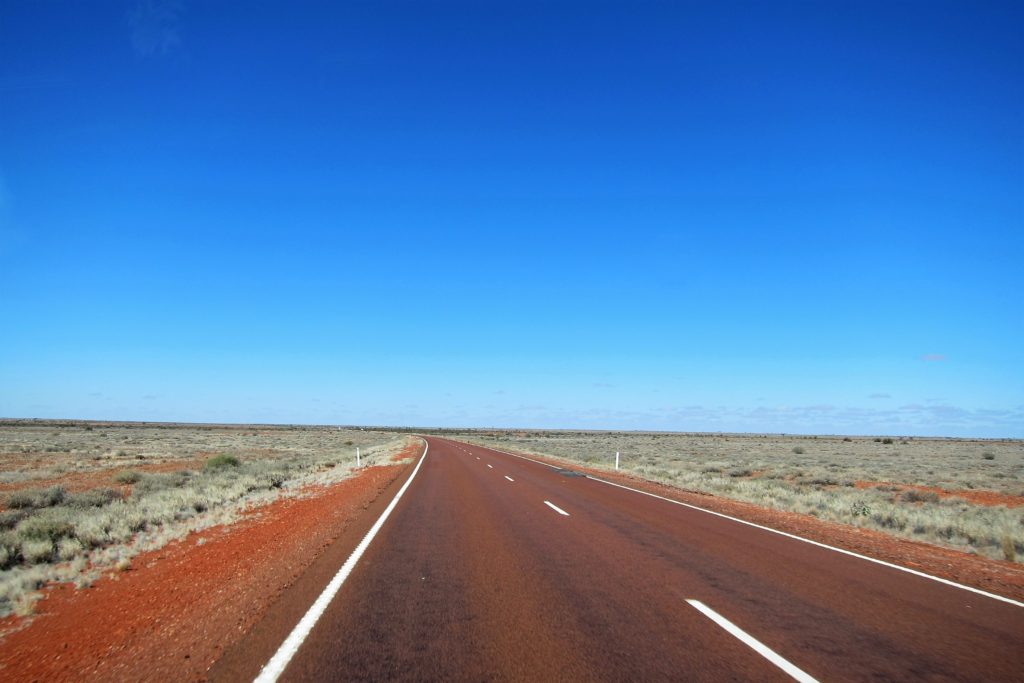 Coober Pedy is famous for its opal mines. The methodology seems to be: dig a hole, check for opals, move over a few metres, repeat.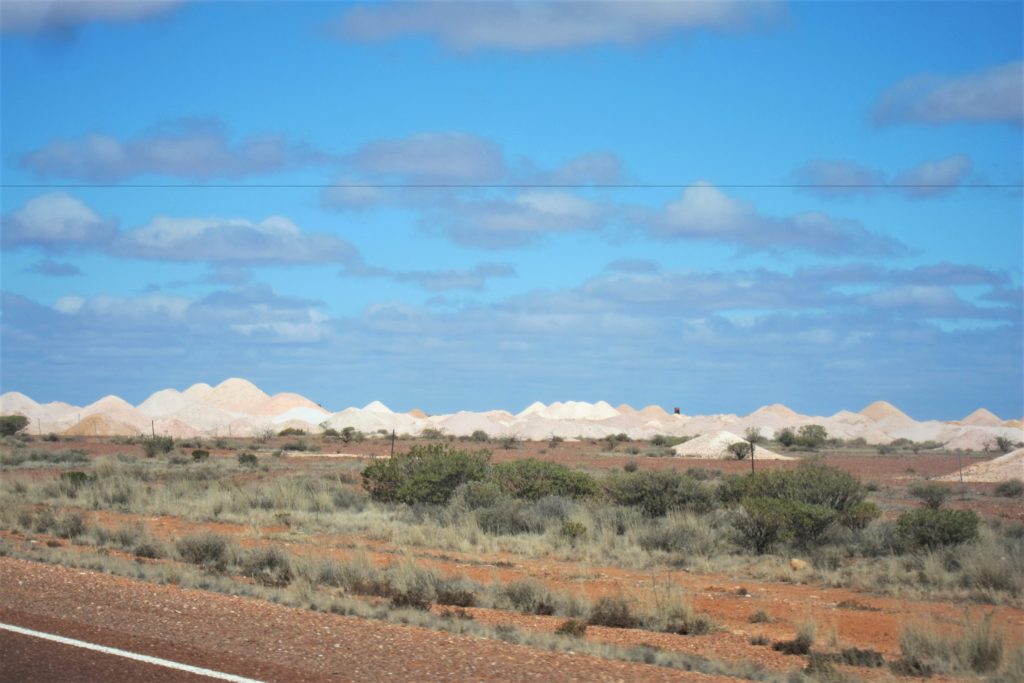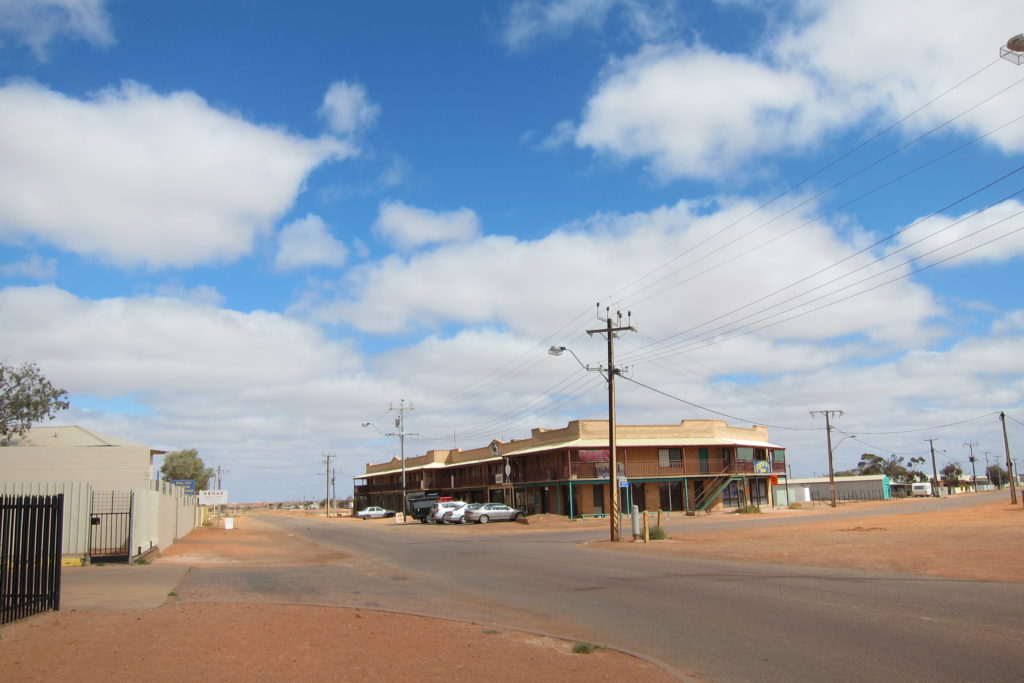 Coober Pedy has a distinctly other-worldly look.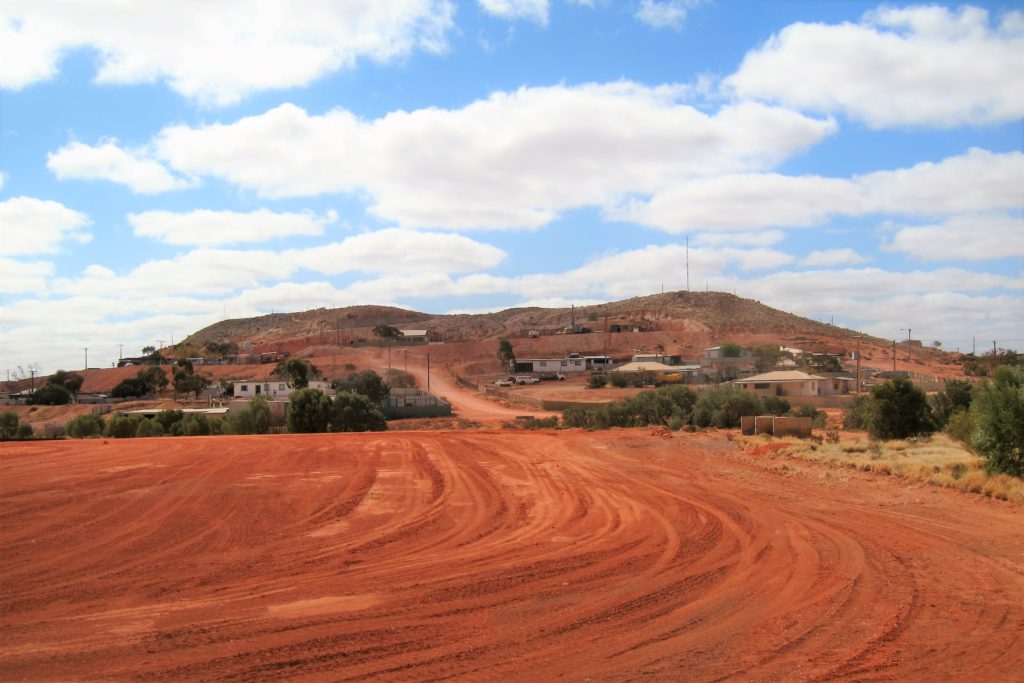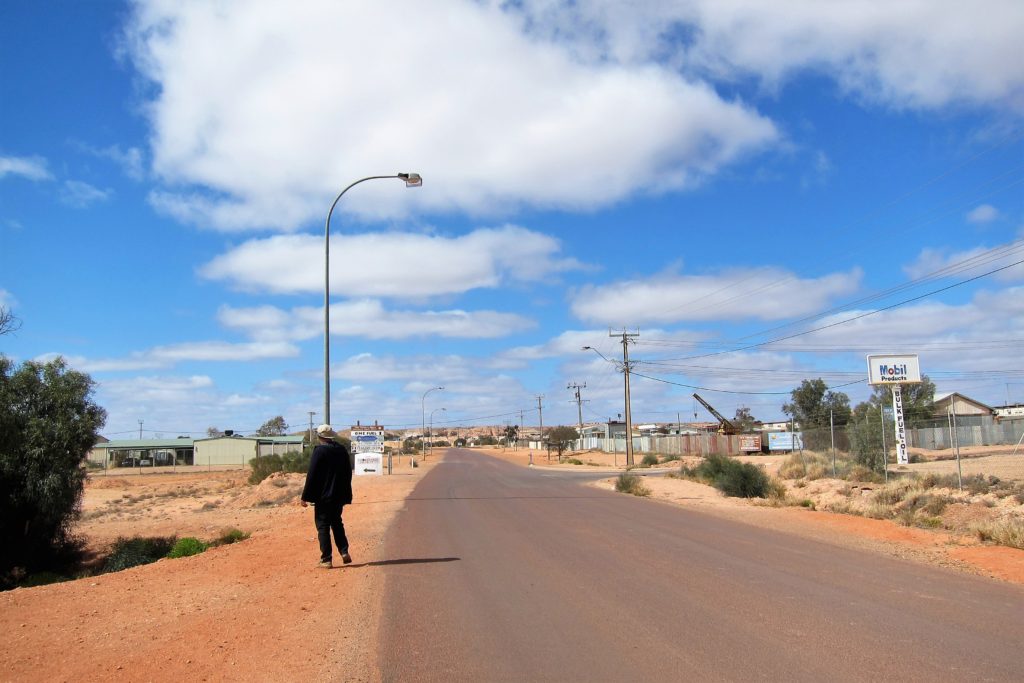 We visit the Old Timer Mine. This mine was sealed, forgotten, then rediscovered in recent times.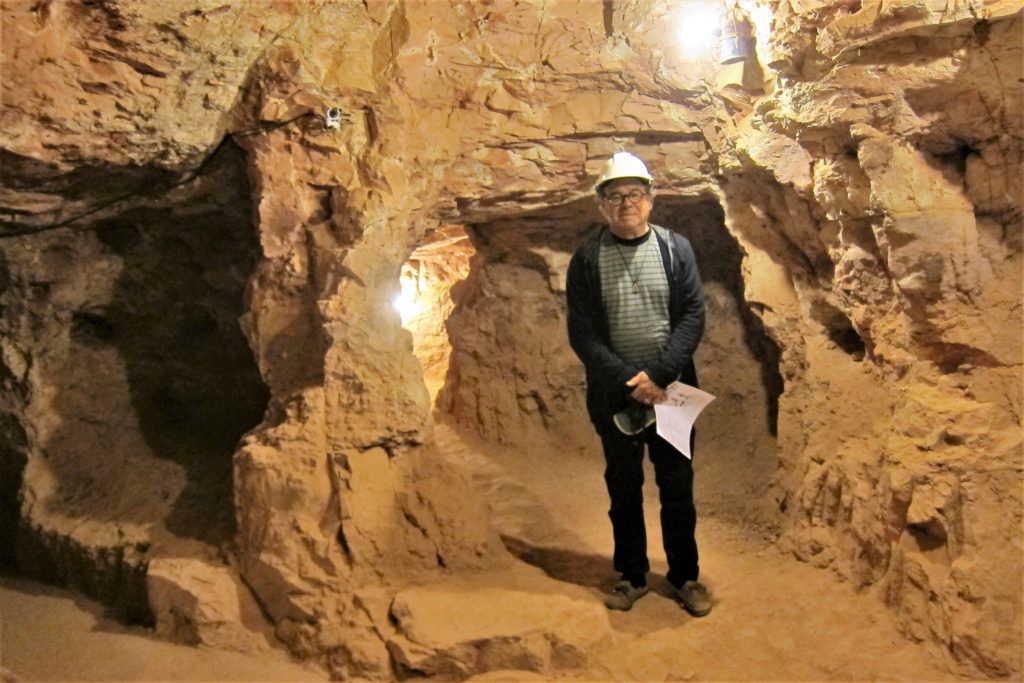 This is a leftover prop spacecraft from the cheesy Vin Diesel sci-fi flick Pitch Black. The area is a popular movie location. Did we mention it's already 'other-worldly'?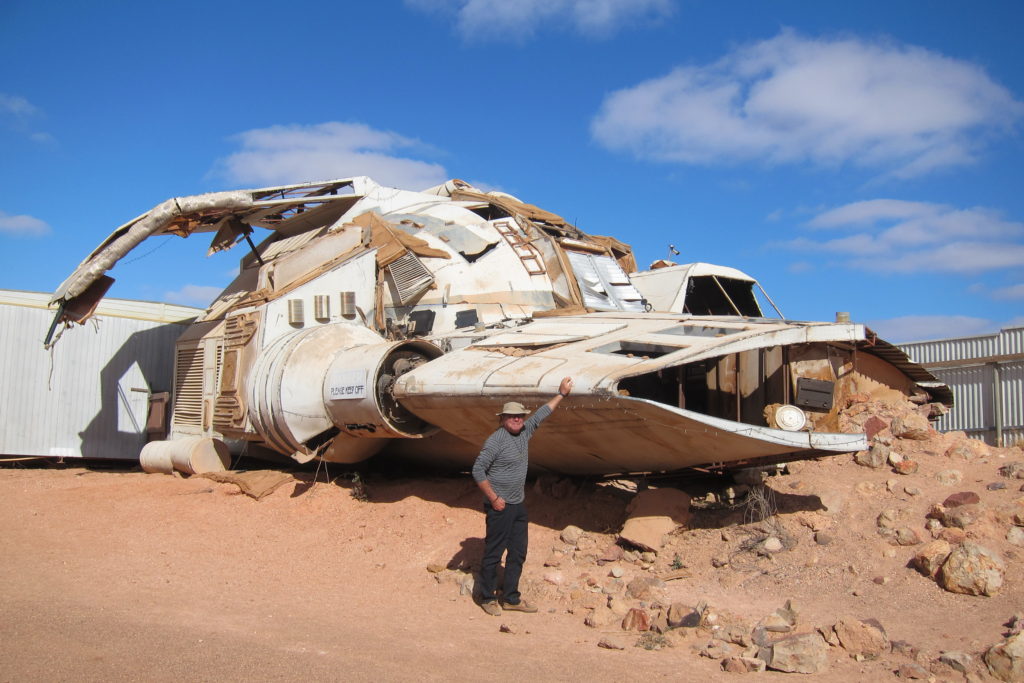 Coober Pedy is also known for its underground dwellings.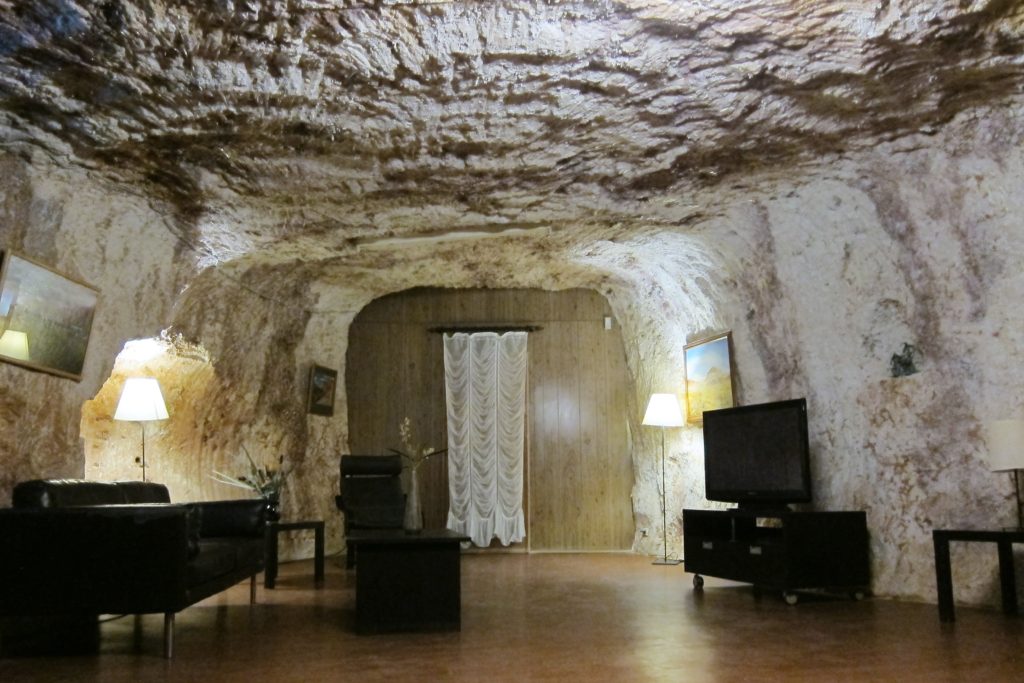 This is to escape the intense heat.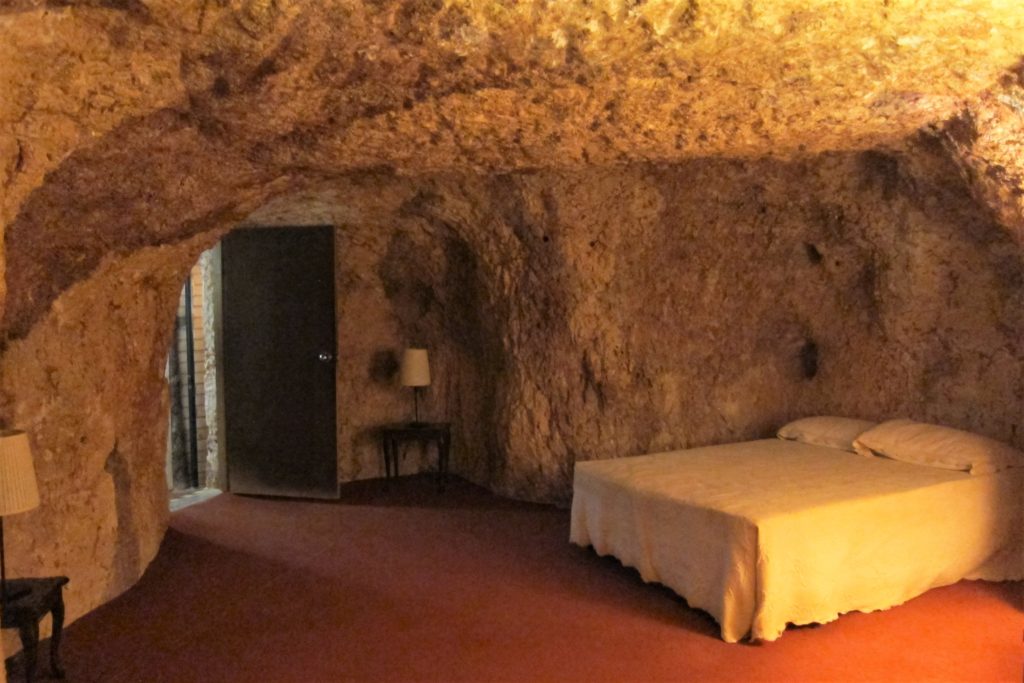 Here's a seam of opal in the Umoona Mine.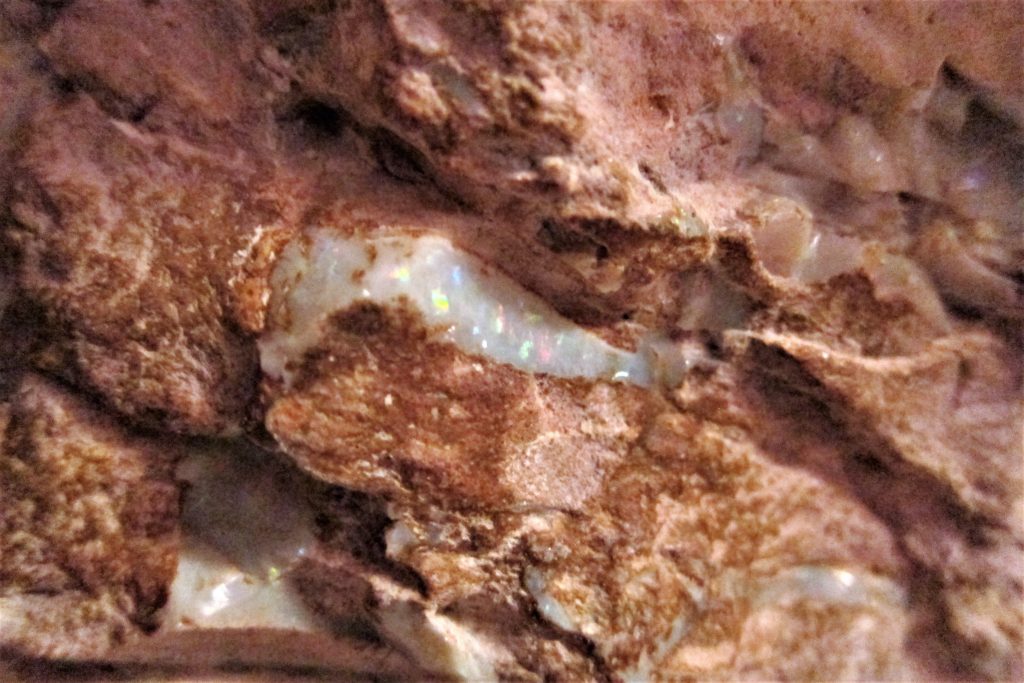 The main reason we hot-foot it to Coober pedy is to book two seats on the Mail Run. Basically, this is a man with a contract to deliver mail to remote cattle stations twice a week. He takes passengers.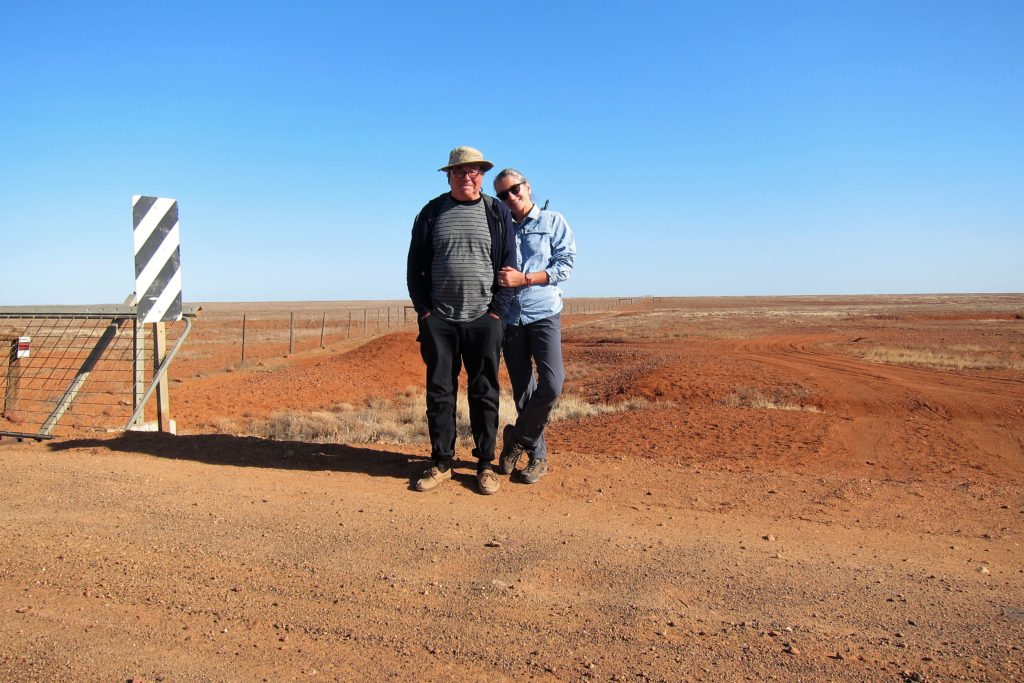 This is the Dingo Fence. North of the fence is cattle country, south of the fence is sheep country.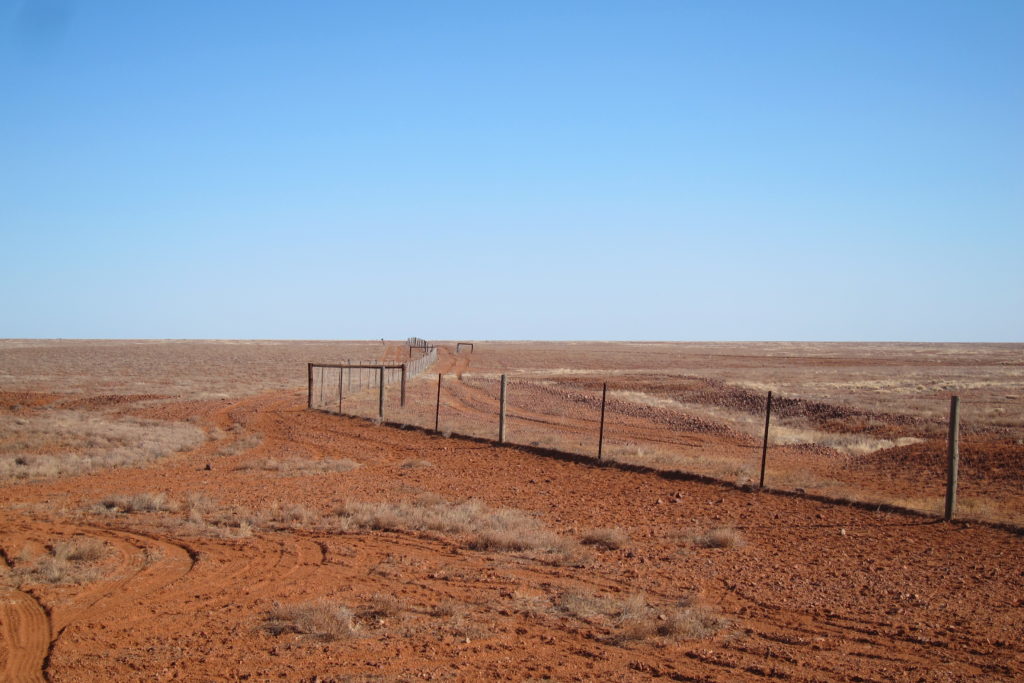 We're happy that the vehicle used is no longer a bus. These days, Peter limits his passengers to four in a comfy 4WD, with a trailer for the mail.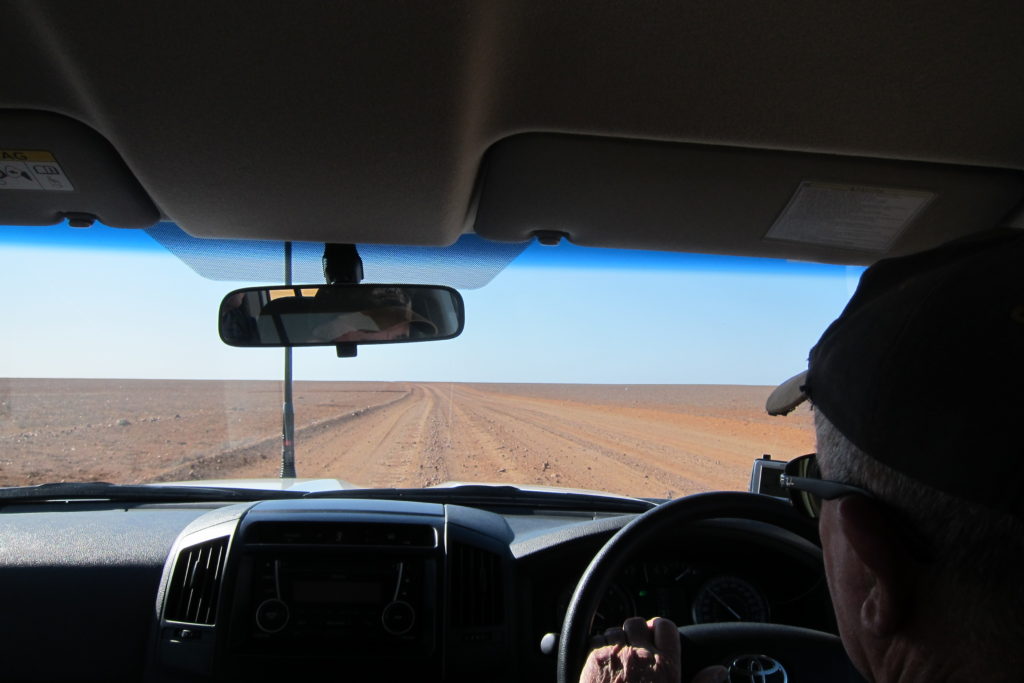 He is an inexhaustible supply of yarns, local knowledge, and bush folksiness.
We journey 600 kilometres from Coober Pedy to Williams Creek, up the Oodnadatta Track to Oodnadata, then back to CP.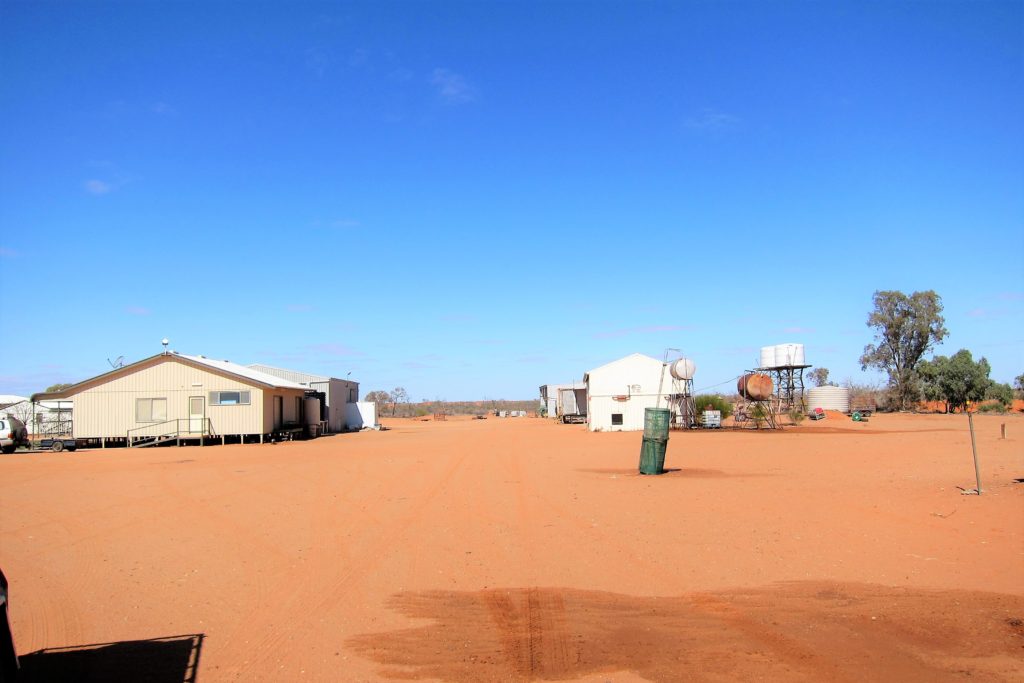 Anna Creek Station is supposed to be the world's largest.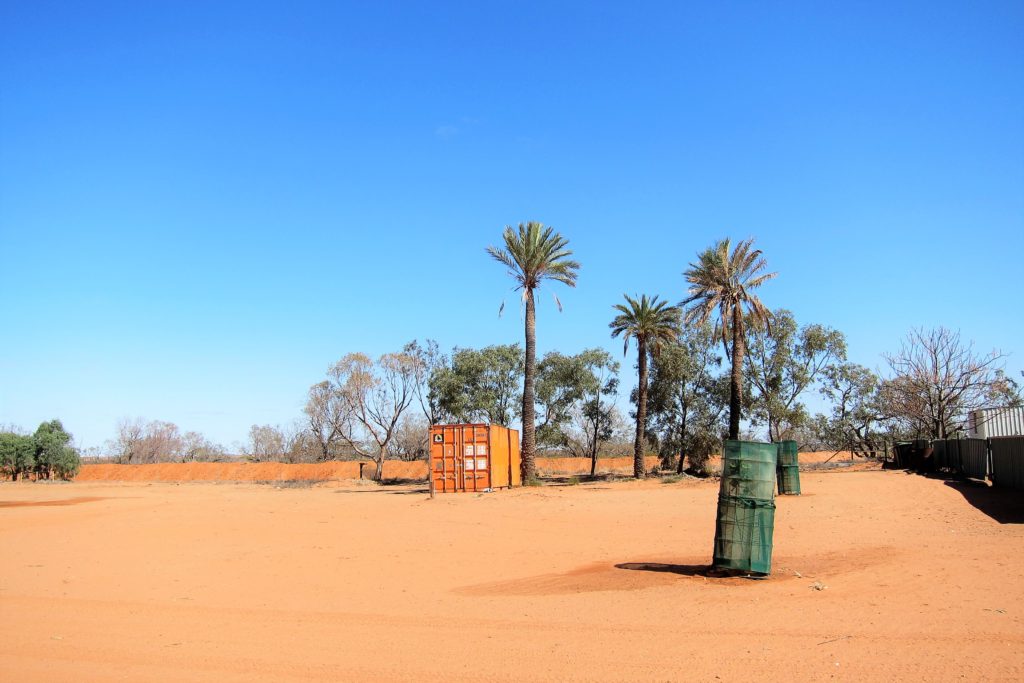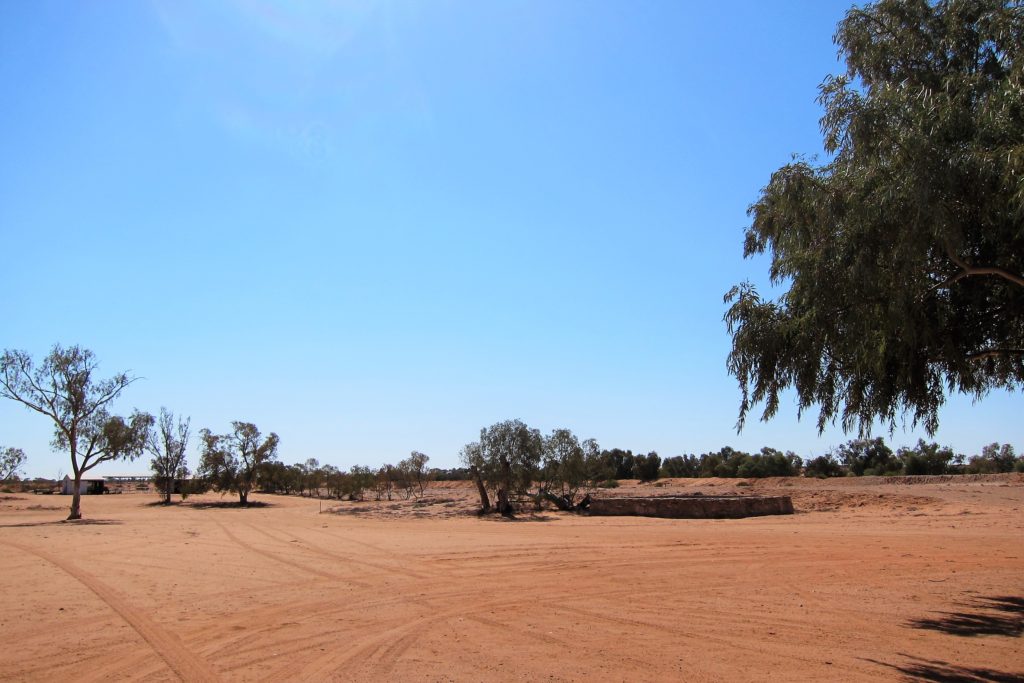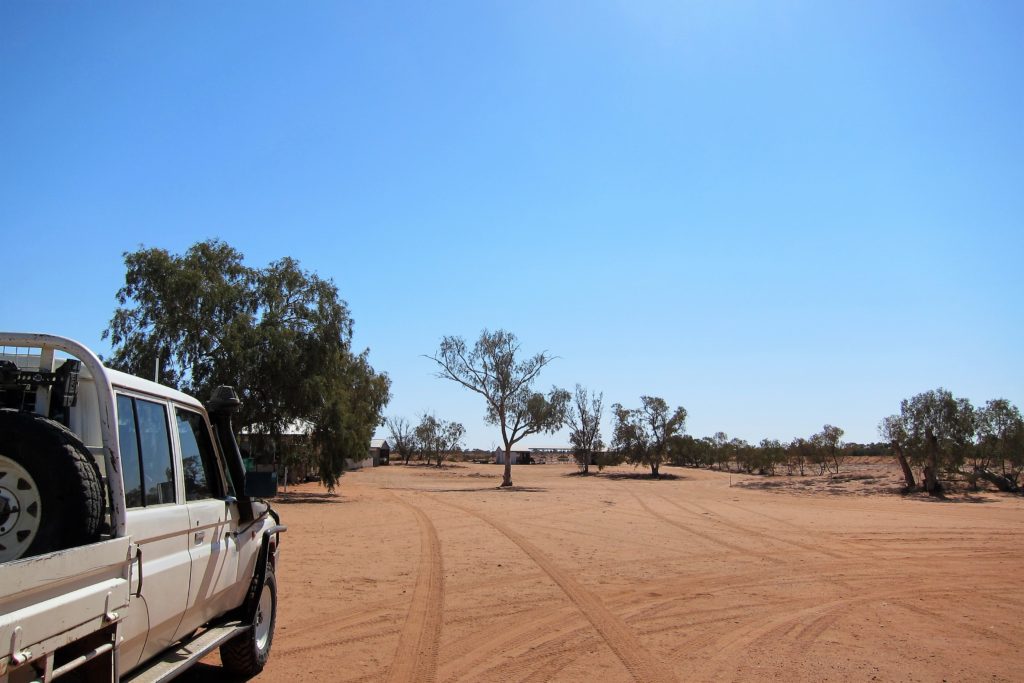 This is a wall enclosing an old well on the property, the year '1877' engraved in a stone.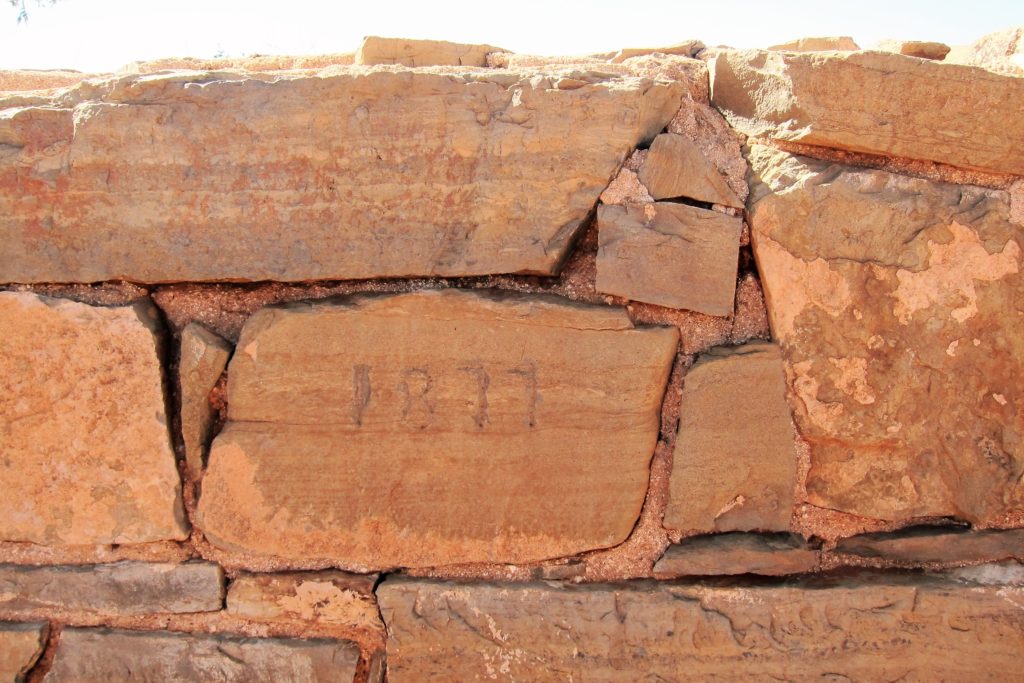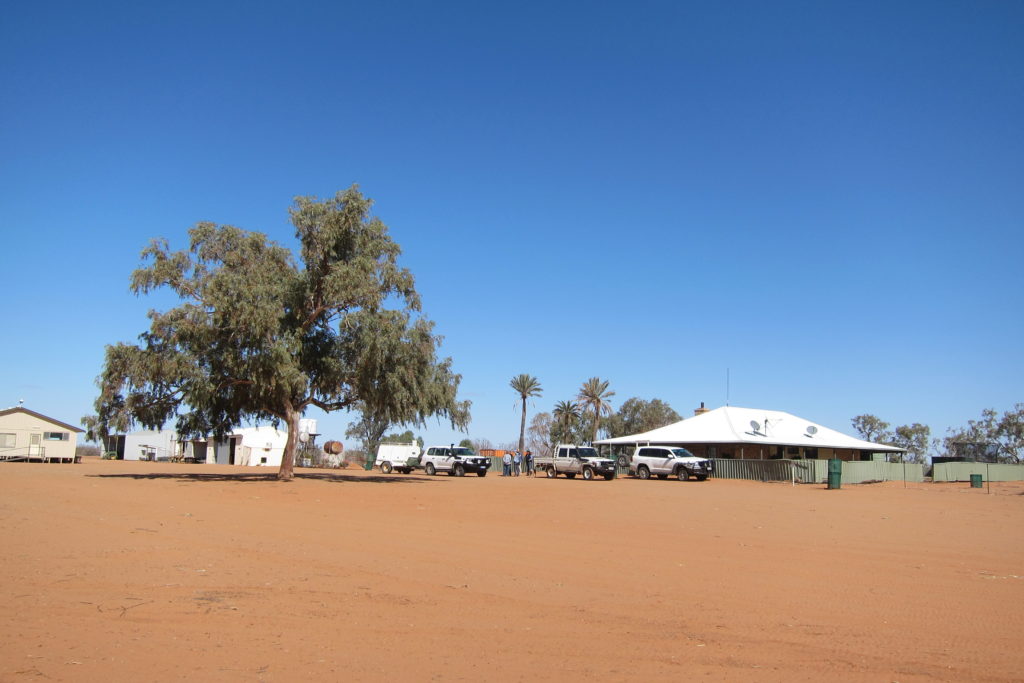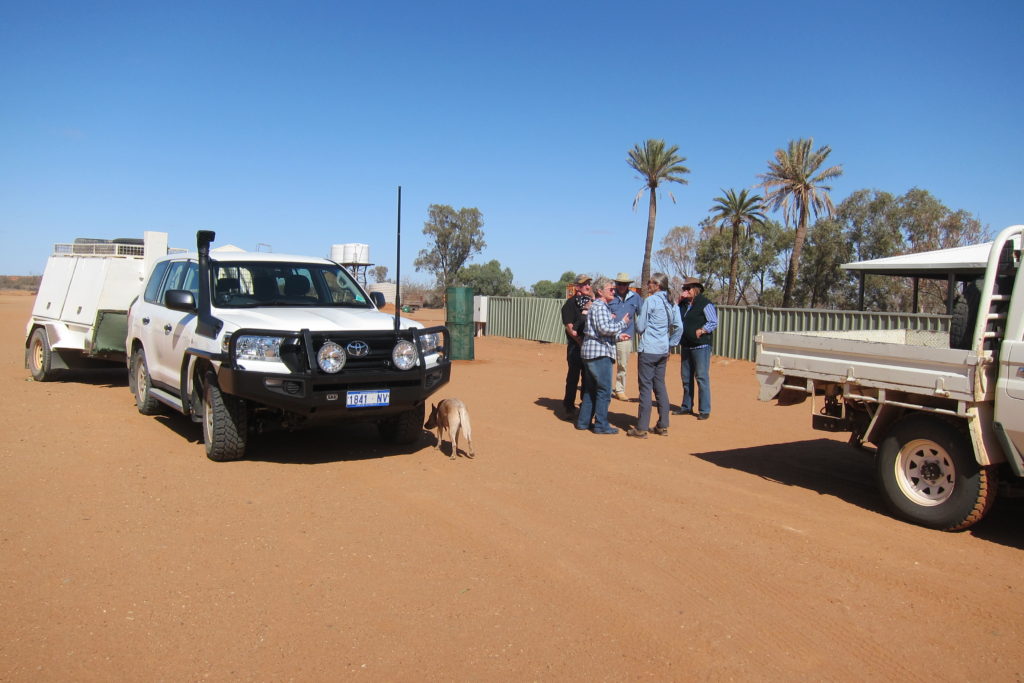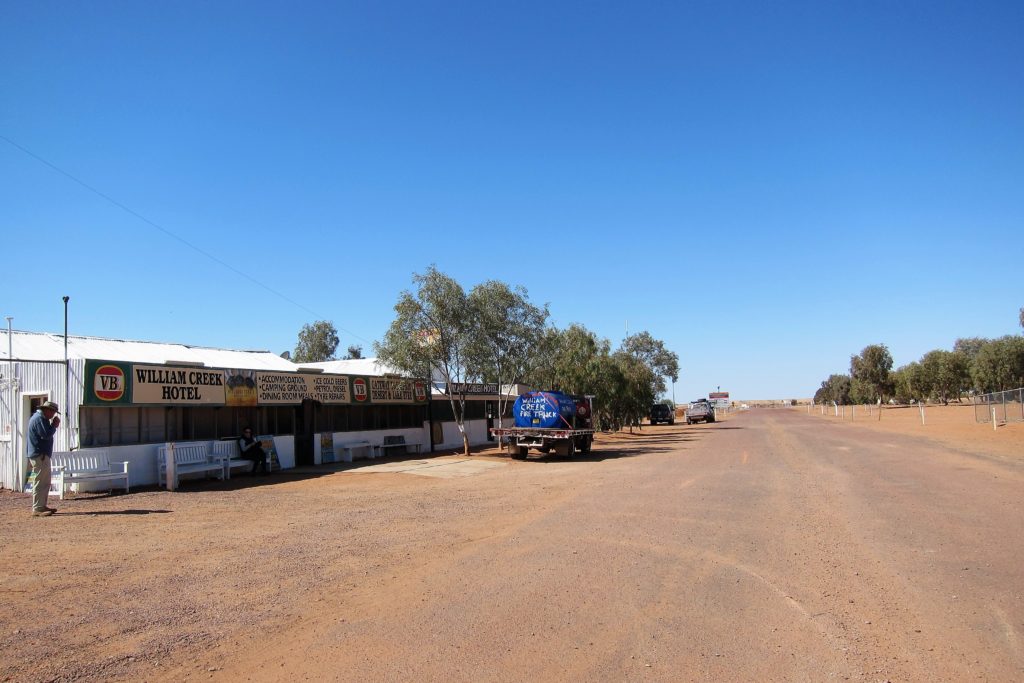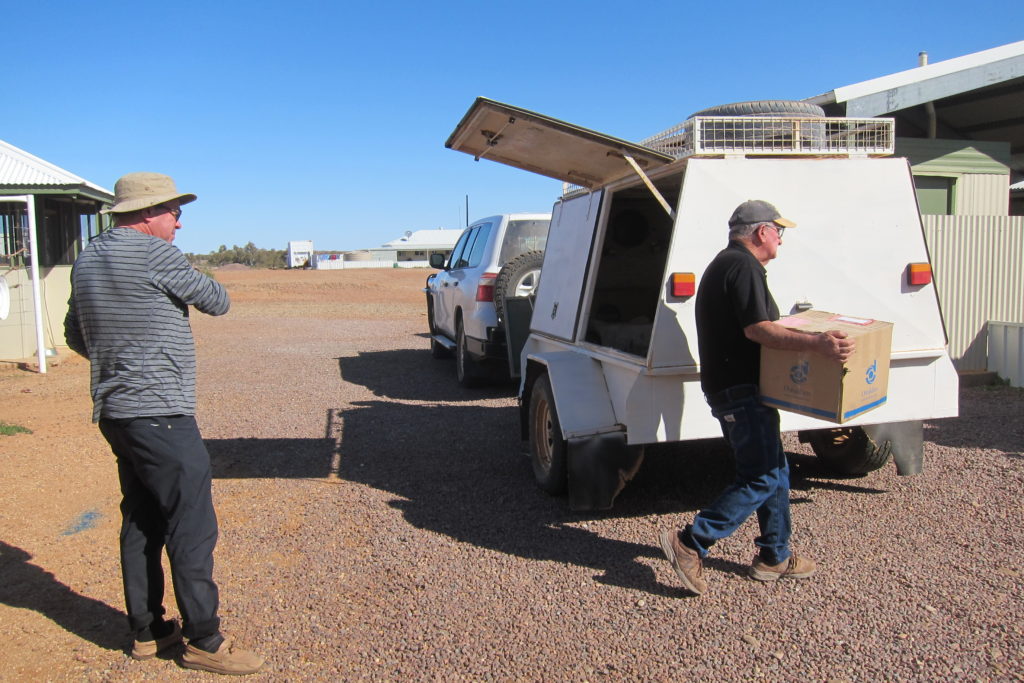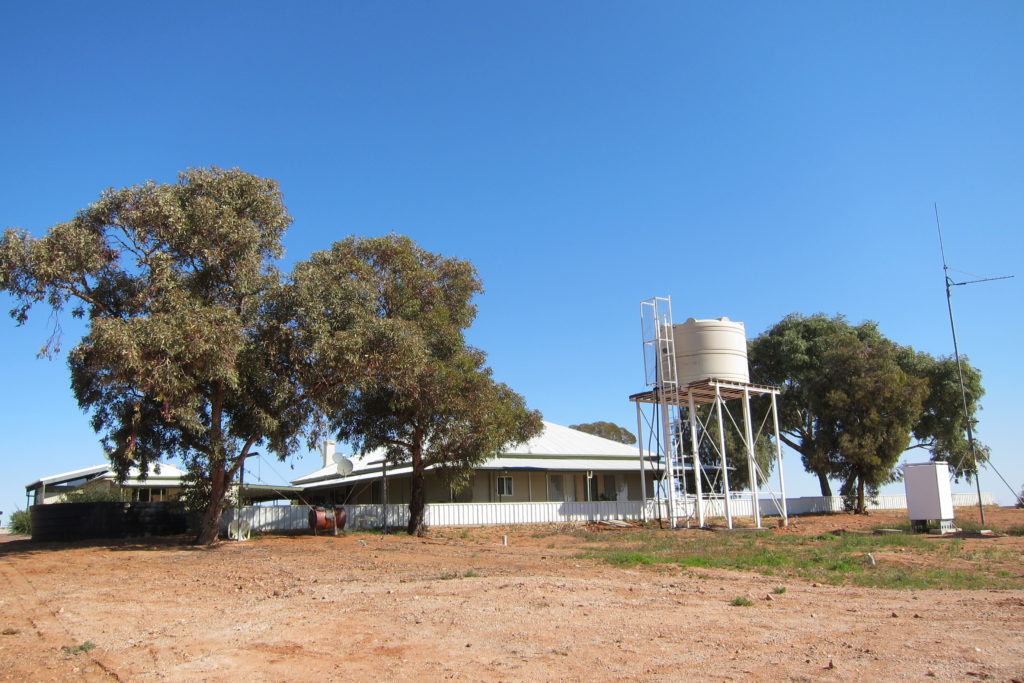 There used to be a rail line that follows the Oodnadatta Track. It was abandoned and replaced by another route when diesel locomotives came into use.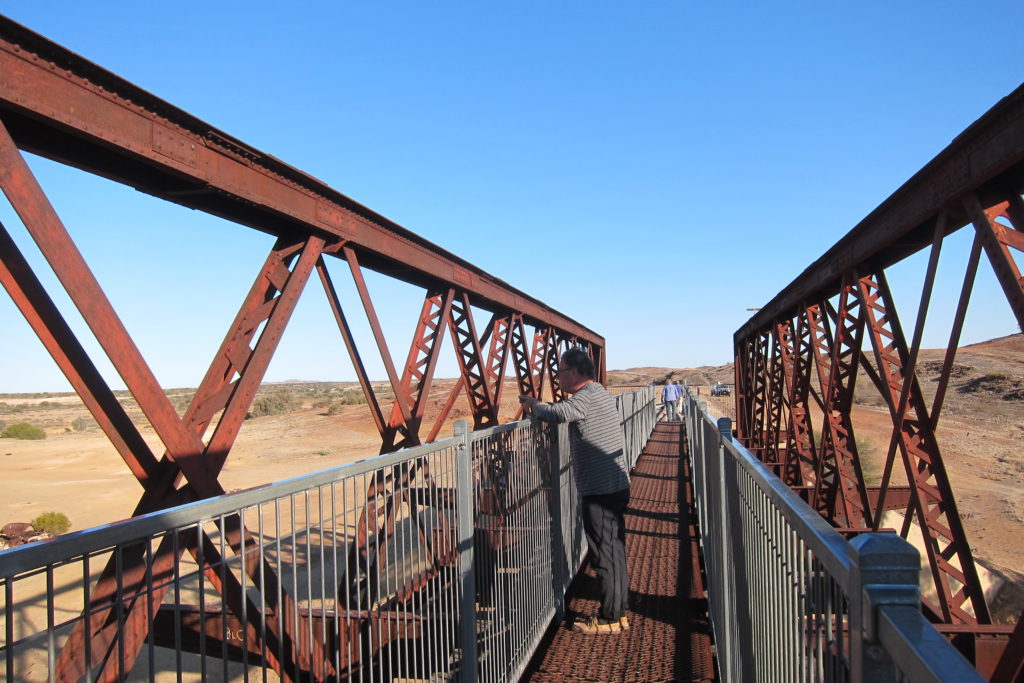 As elsewhere in Australia, we pass though several ghost towns that were once lively boom-towns.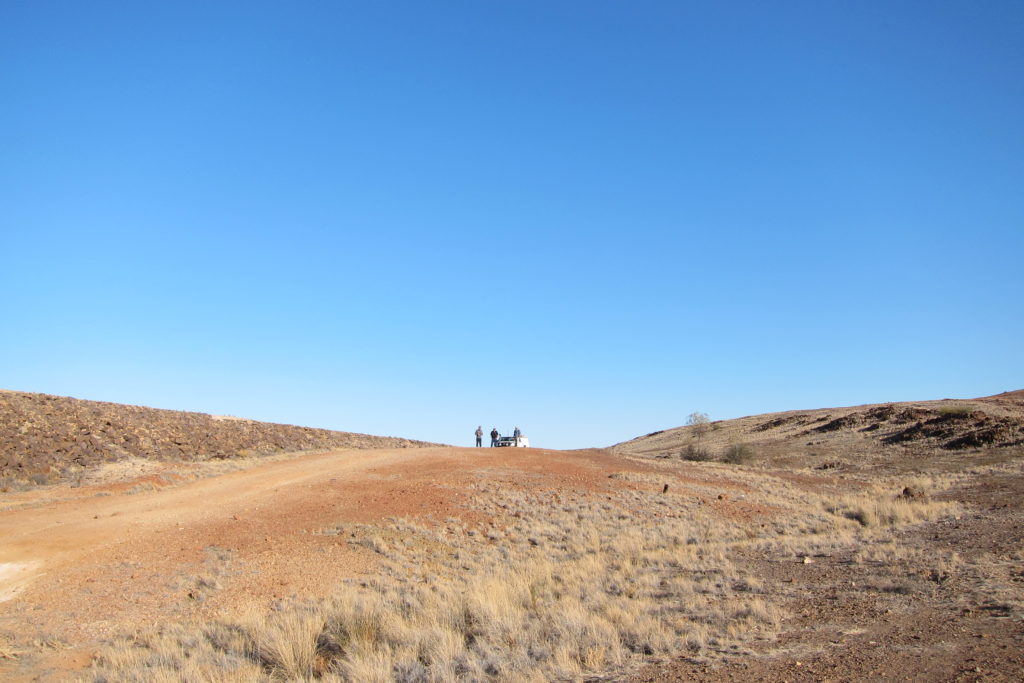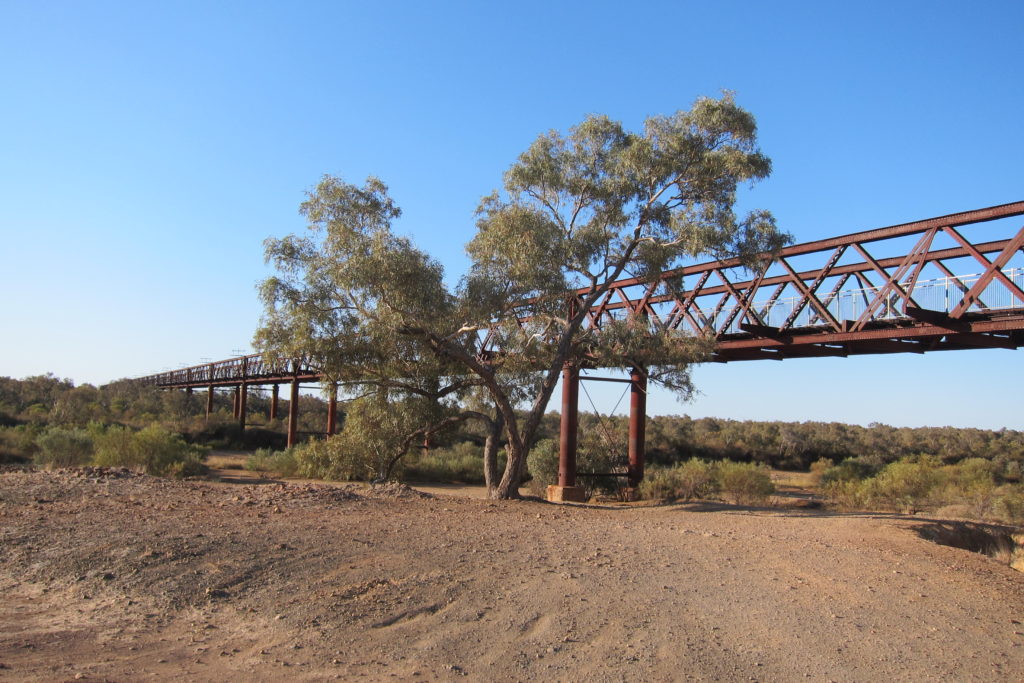 We reach Oodnadatta in time for dinner.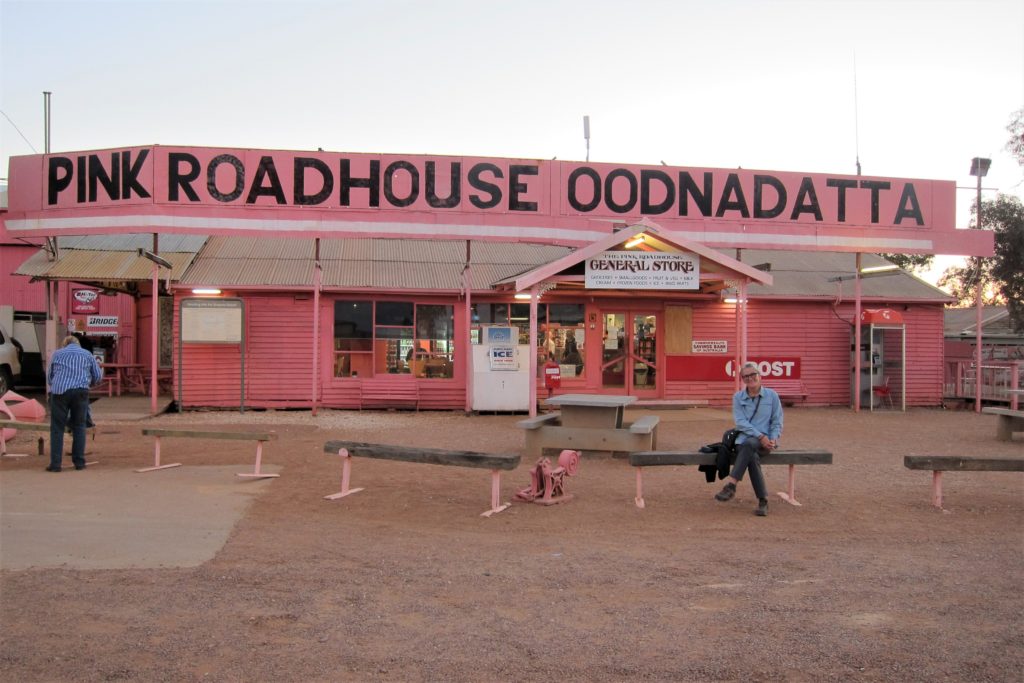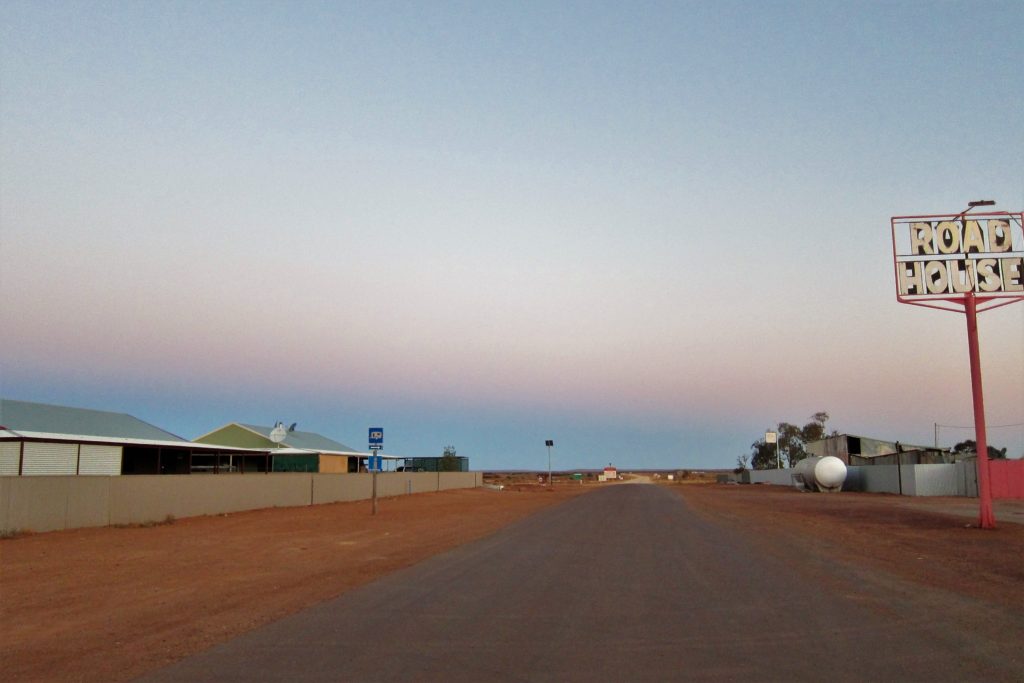 The next day, we head back north up the Stuart Highway. Stopping for a coffee at the Marla Roadhouse, we spy a road train full of camels.
(Road trains, in case you don't know, are enormous trucks pulling three or four trailers. A common sight in outback Australia.)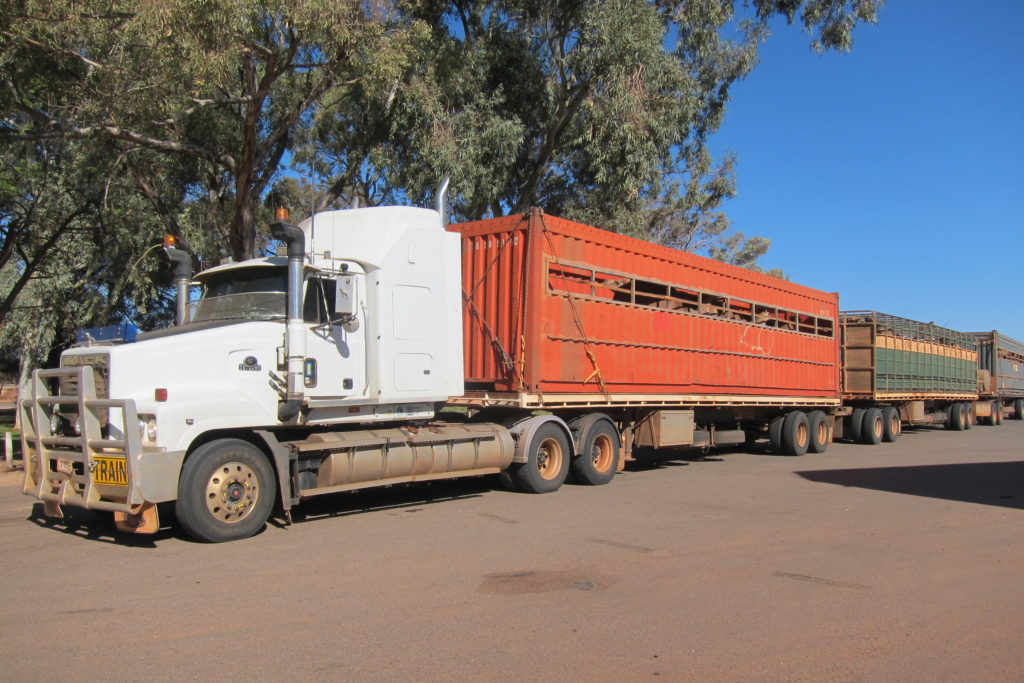 Not a sight you see every day.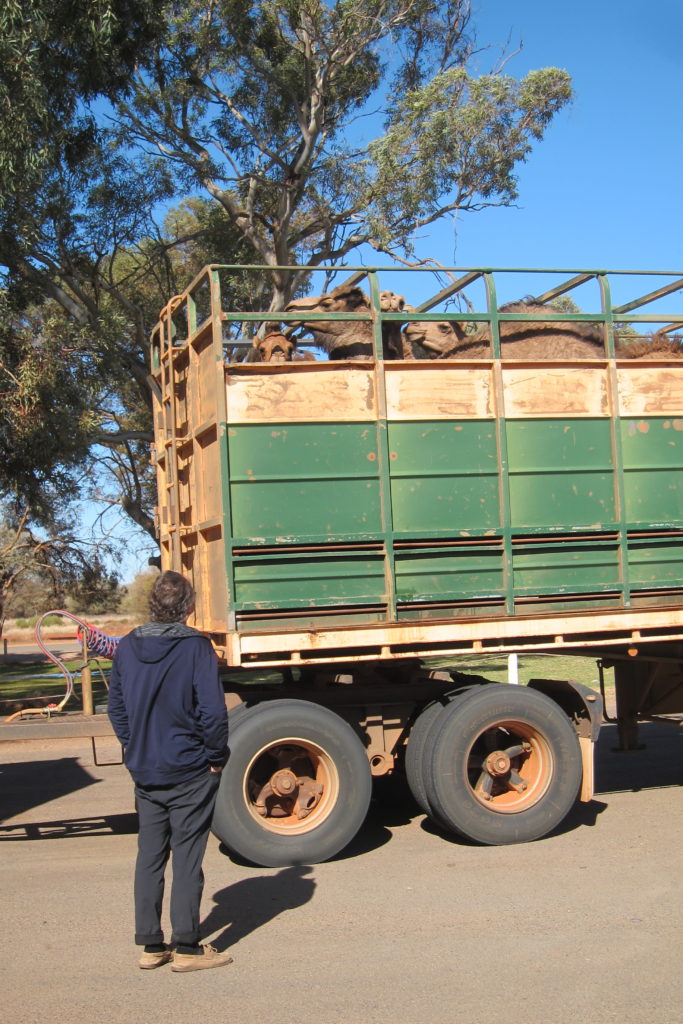 A rally of vintage vehicles takes place along our route. This is a vintage MG at the Erldunda Roadhouse.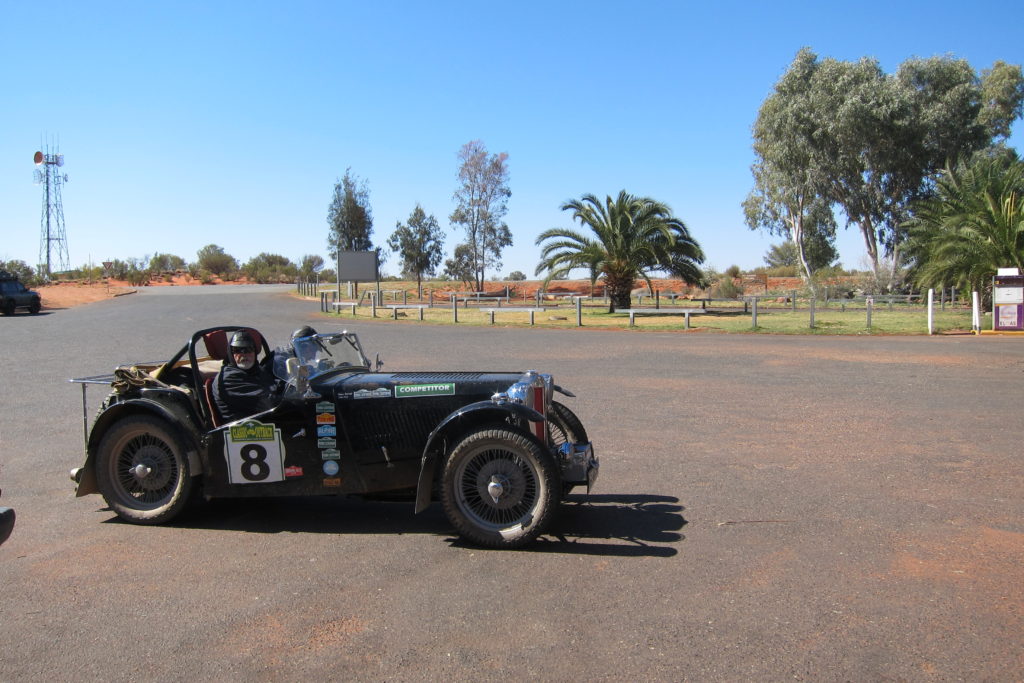 We mentioned that we plan to stay overnight at the Henbury meteor craters.  This we do, for one of the most unforgettable nights of our trip.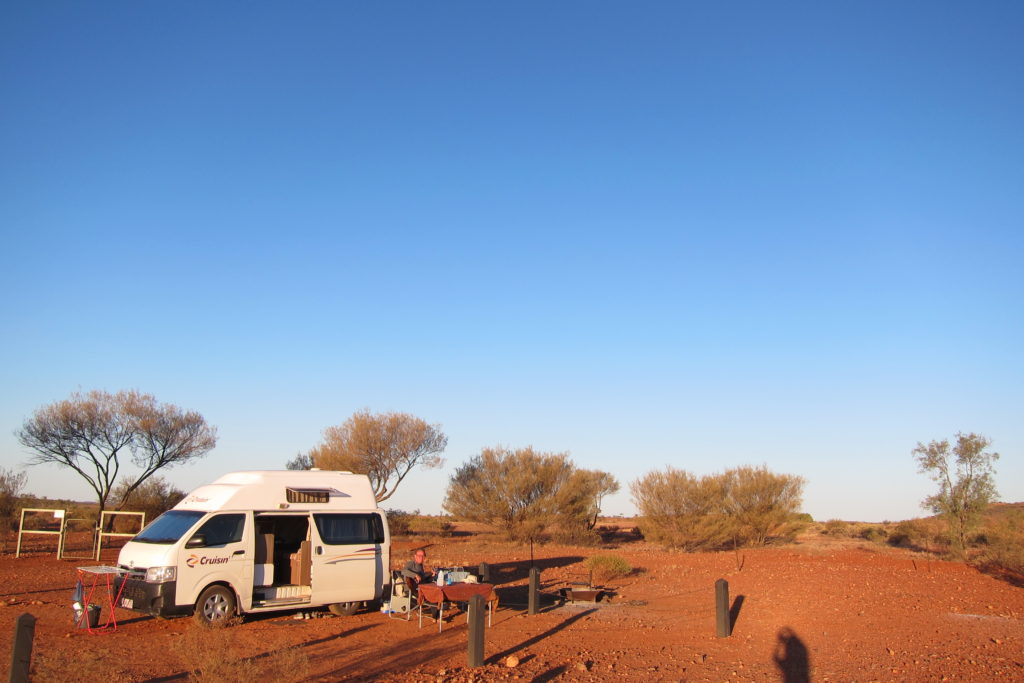 We are the only people for a hundred kilometres around. We scavenge enough wood to enjoy a bonfire under a gazillion stars.
We stop at the Ti Tree Roadhouse and make a lunch.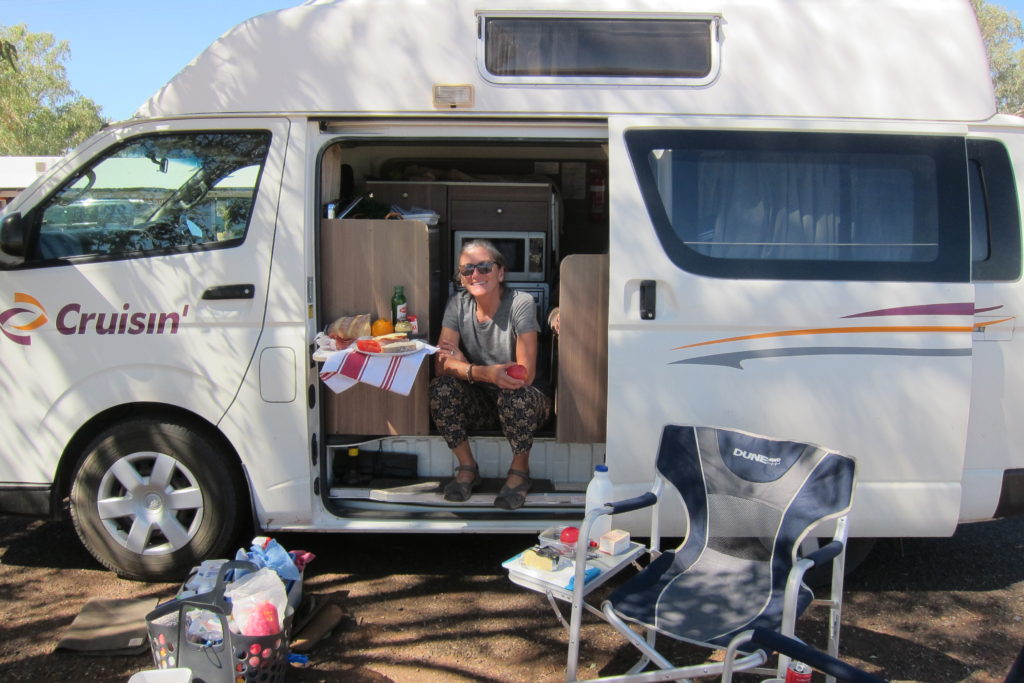 We wonder if this is an example of the wry Australian sense of humour.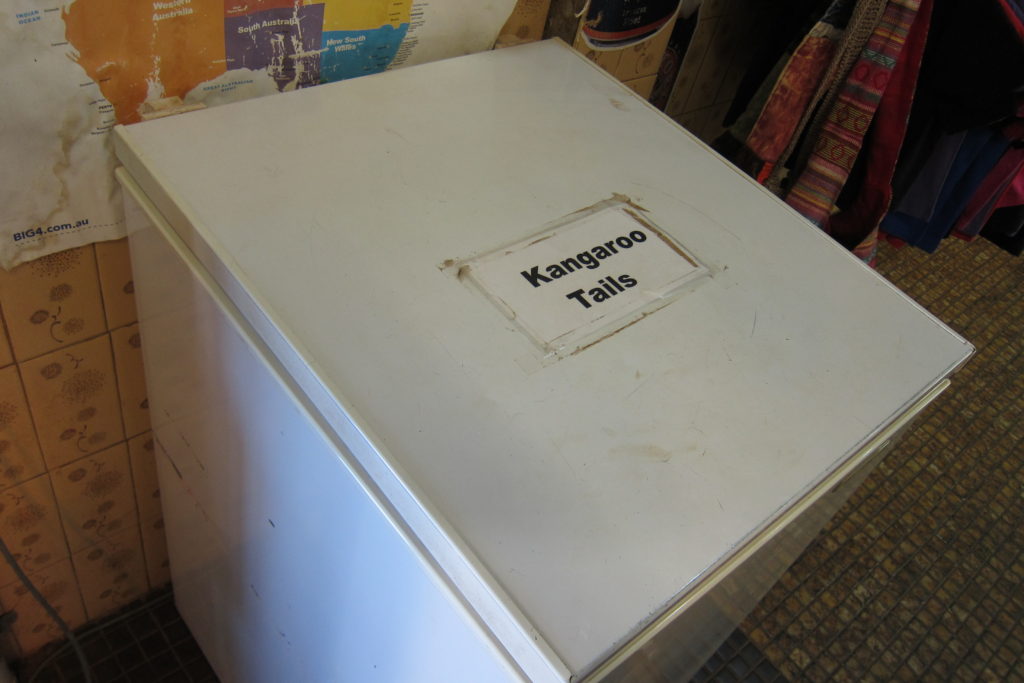 Nope, it's really a freezer full of frozen kangaroo tails.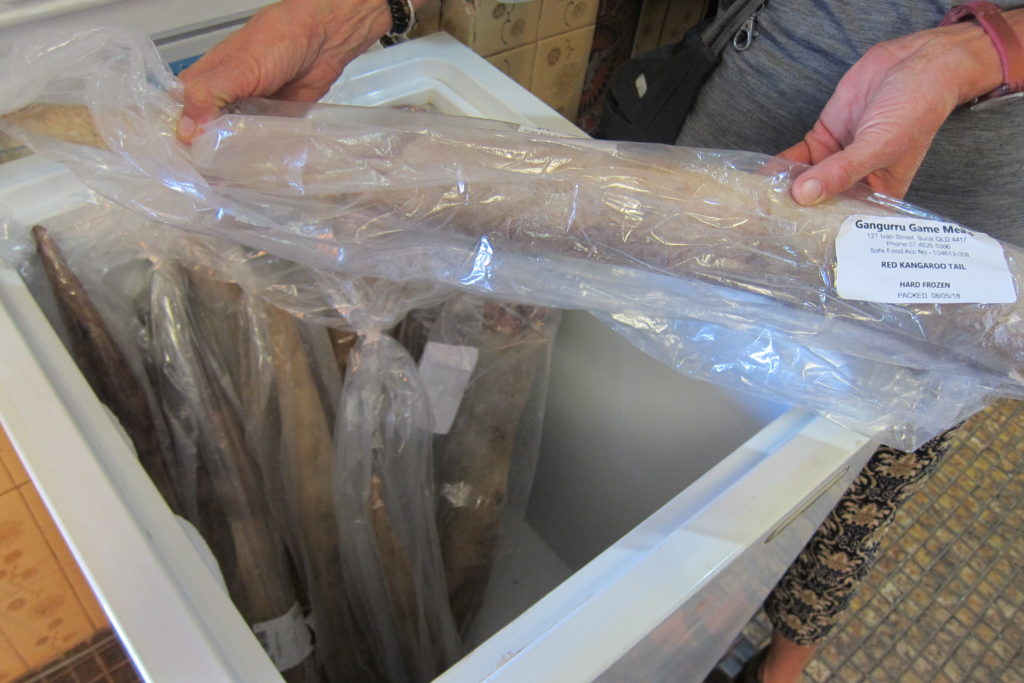 We overnight in Tennant Creek and make it as far as Daly Waters the next day. At the outskirts of Daly Waters is an airfield. This was swarming with bombers and other aircraft during WWII.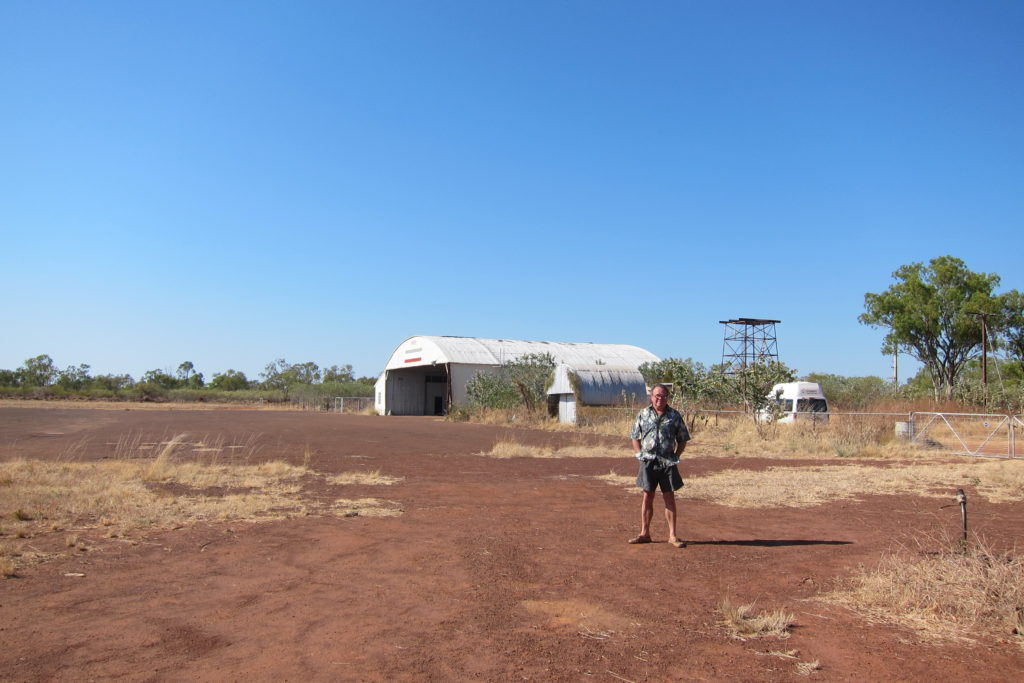 There are a surprising amount of WWII sites up here. This area was largely vacant at the time – still is – but to paraphrase Samuel Johnson, the threat of encroaching Japan overrunning one's country concentrates the mind wonderfully.
This is also the land of 'We of the Never Never'. This is an Australian classic describing life in the outback at the turn of the last century on remote Elsey Station.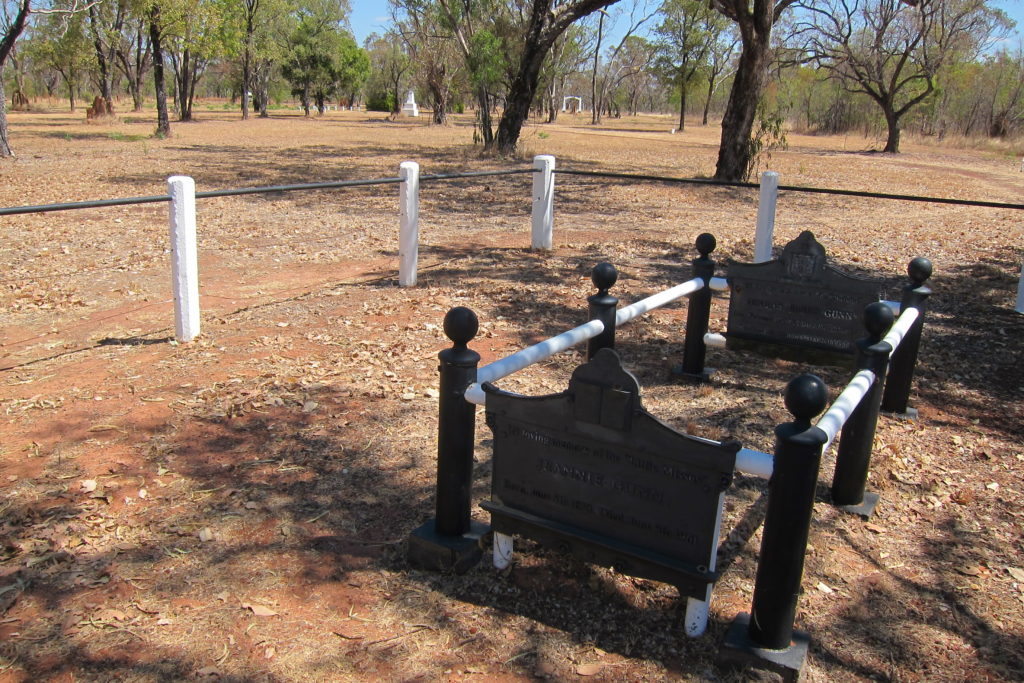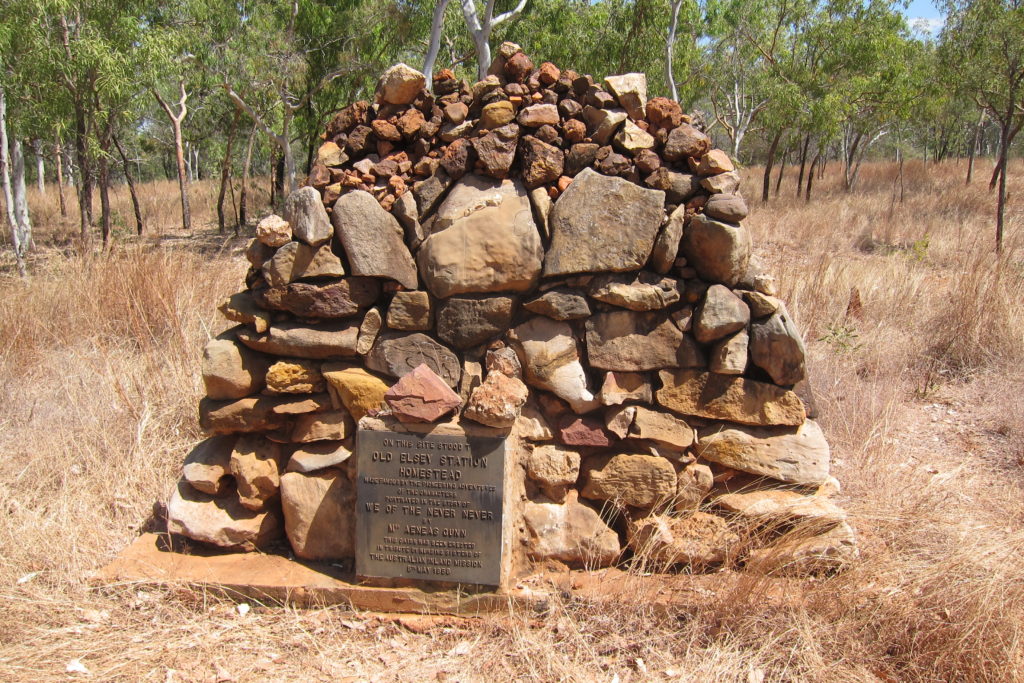 We visit the Katherine Gorge.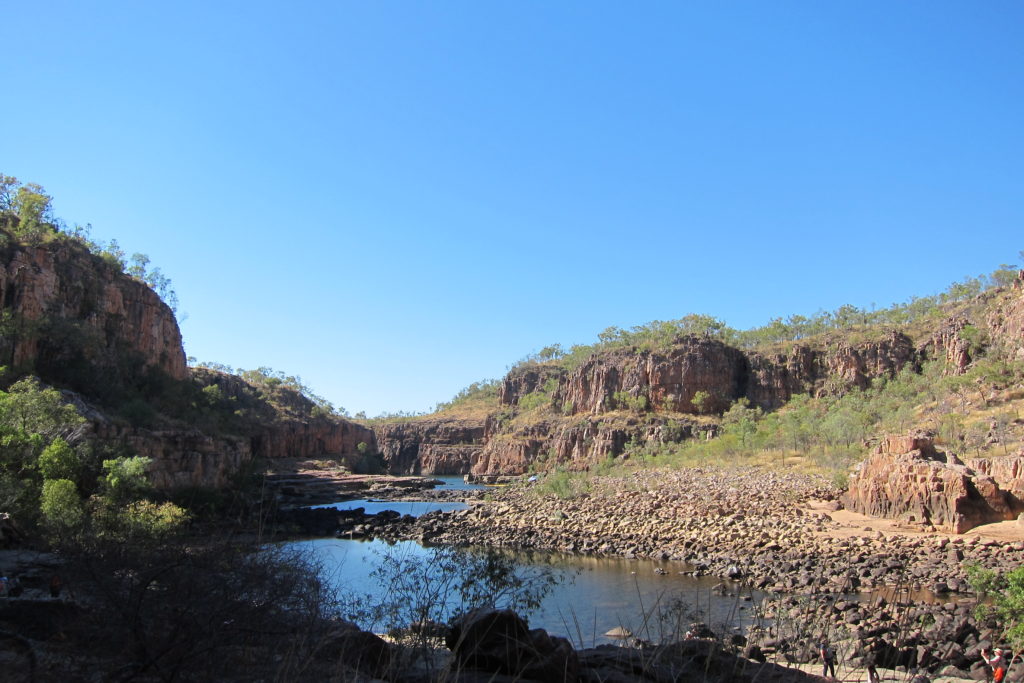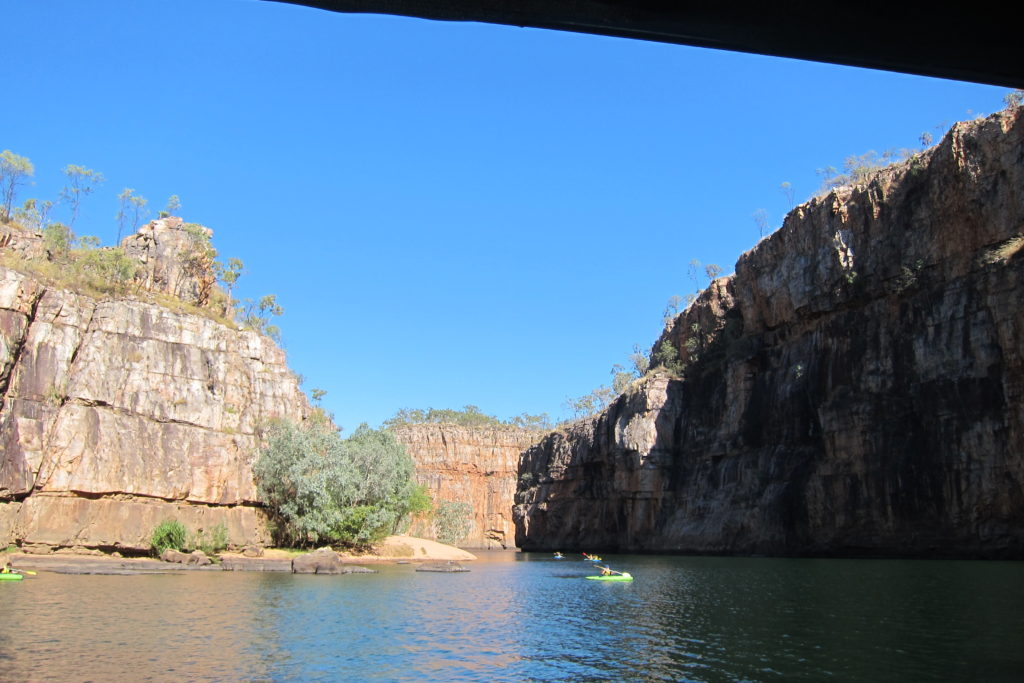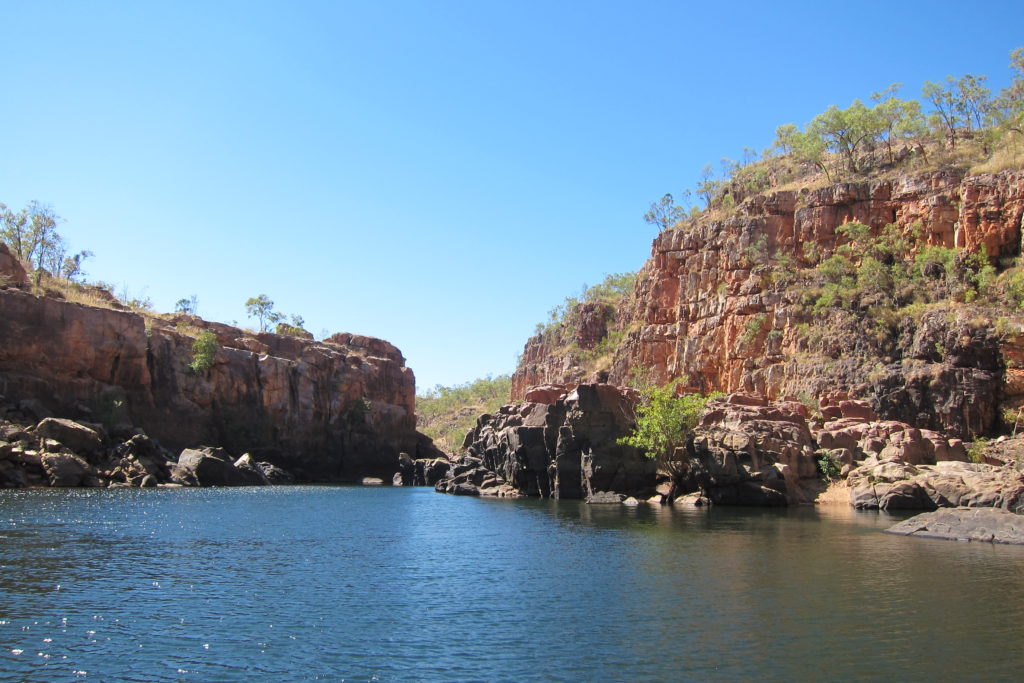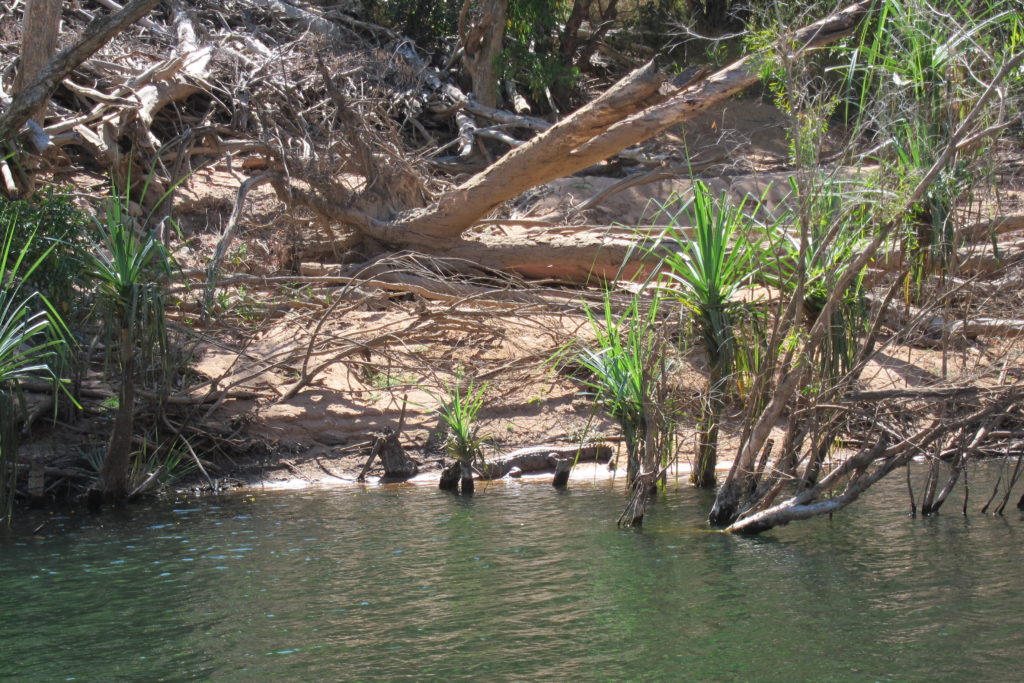 In Kakadu National Park, we see more water and greenery than we've seen in a month.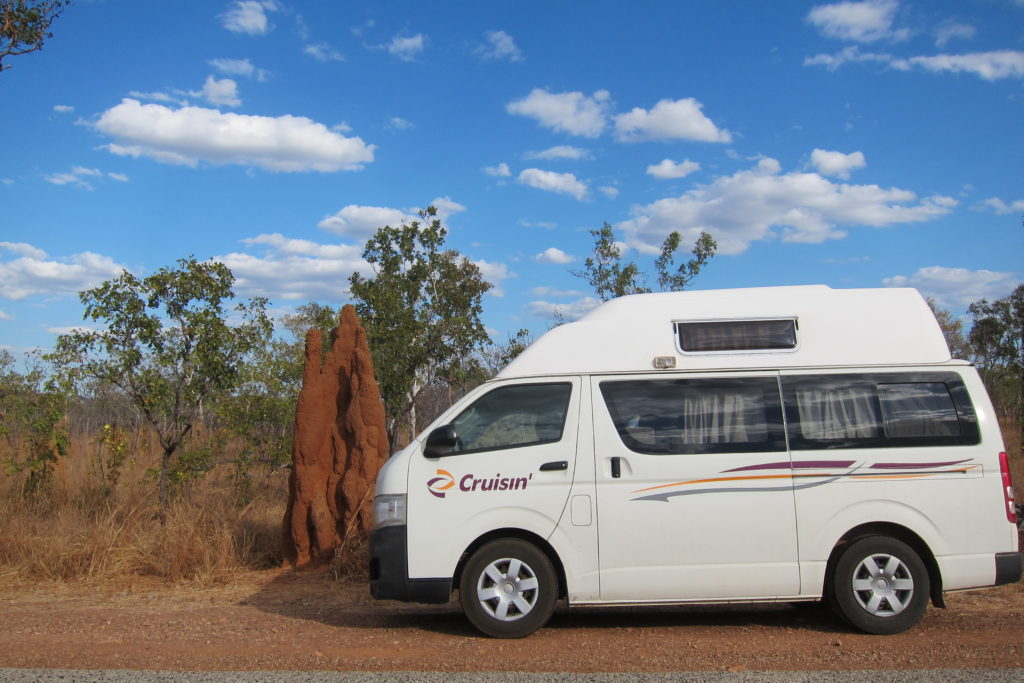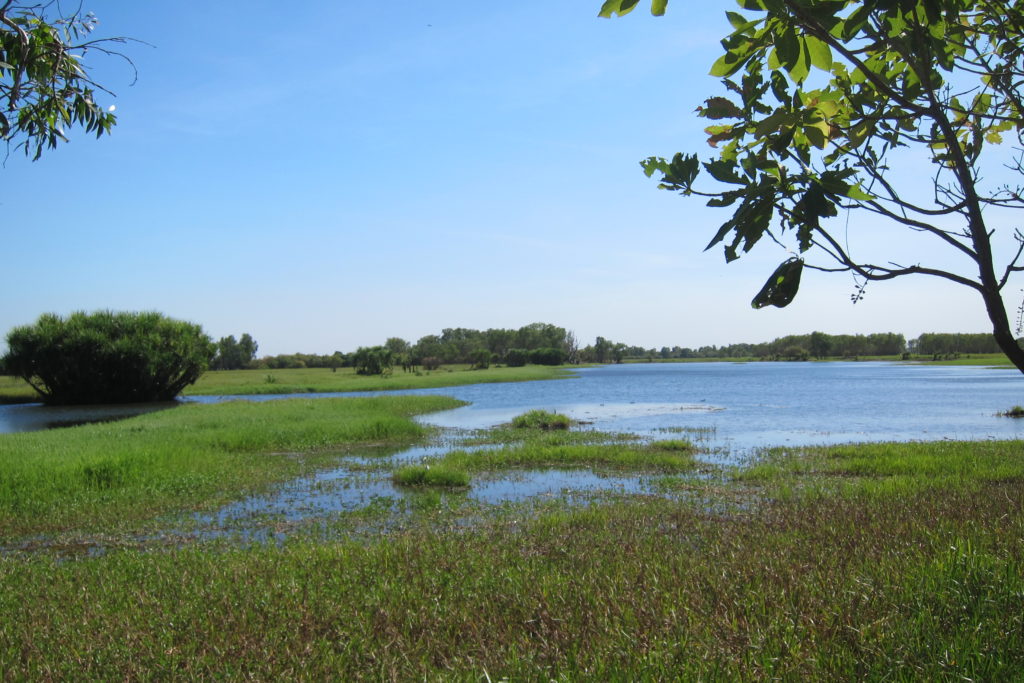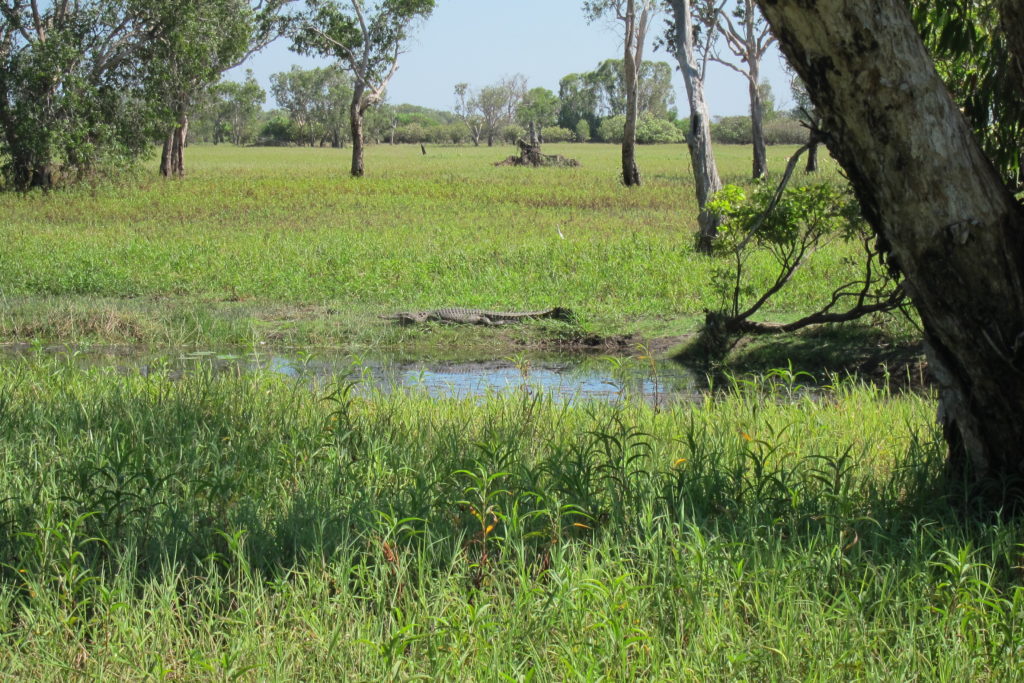 In Kakadu is Nourlangie Rock. Besides being a stunning formation in itself, it's home to much Aboriginal paintings.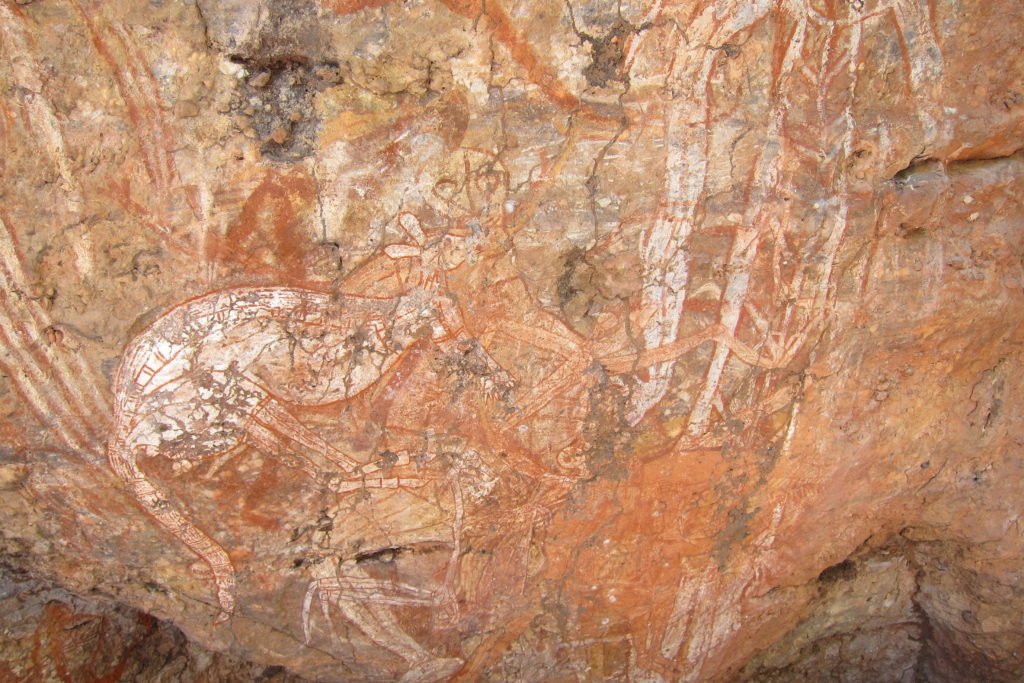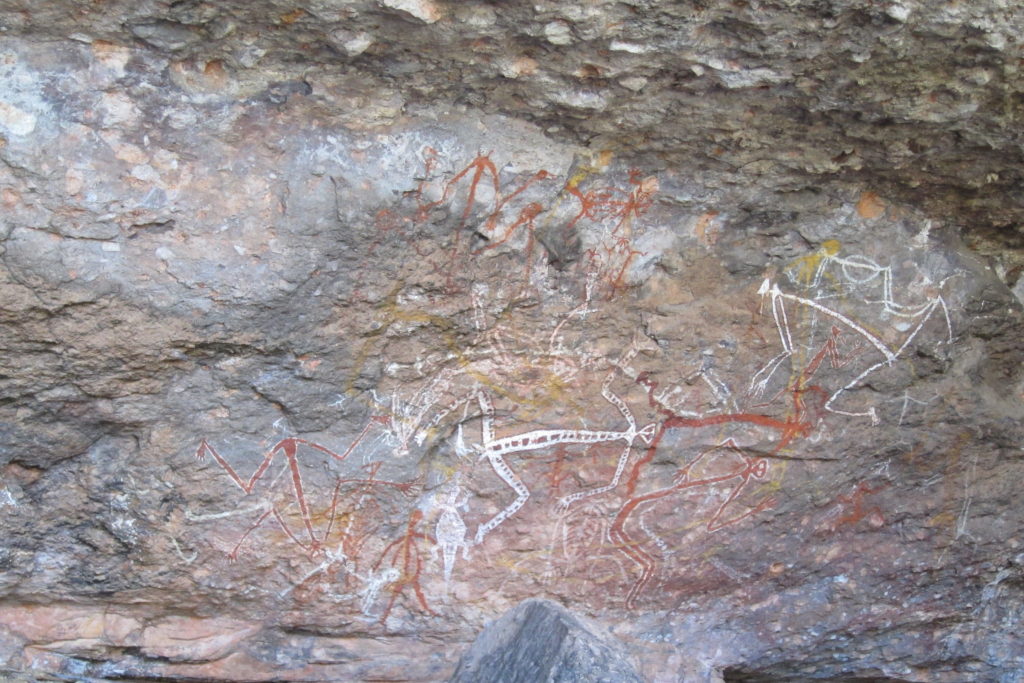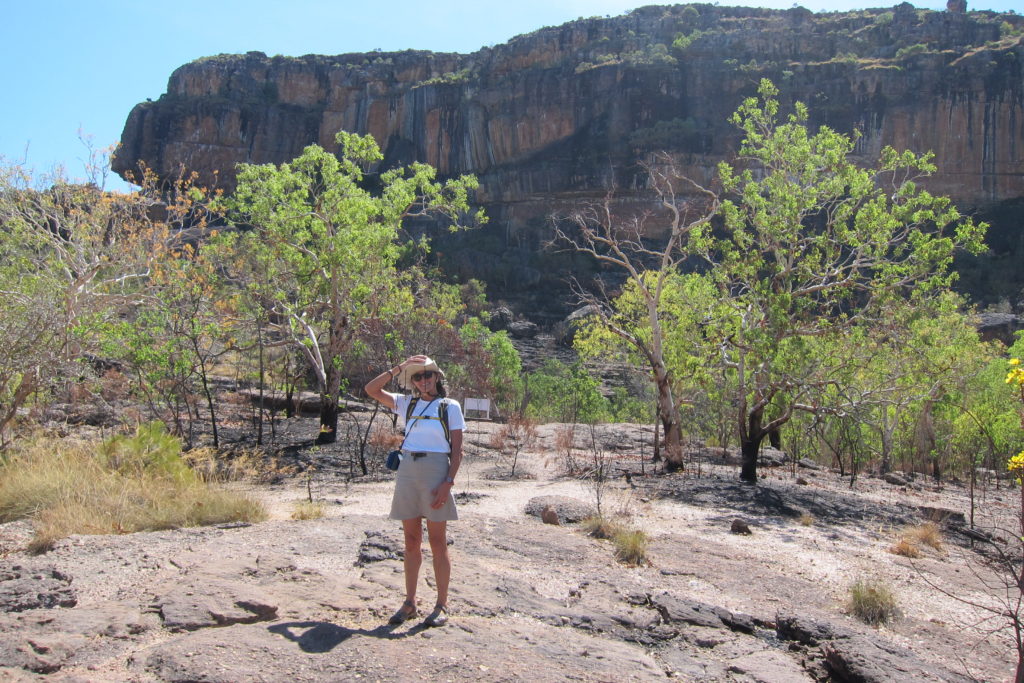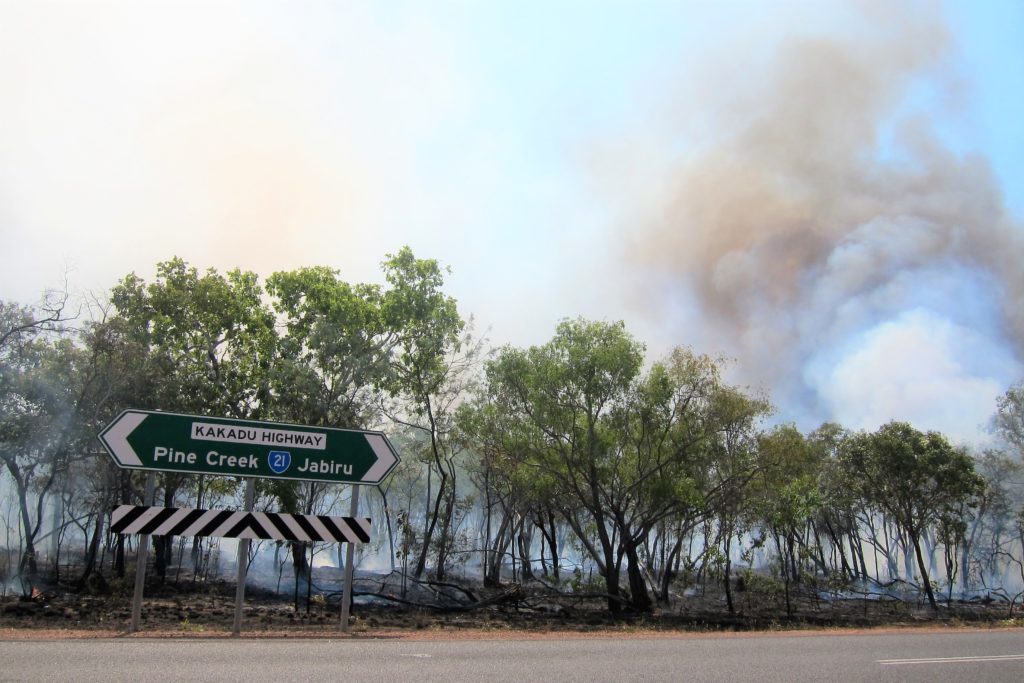 Sight or Insight of the Day – Coober Pedy to Kakadu
We wonder if the name 'Kakadu' is cognate with 'Cockatoo'.
Apparently the answer is 'no'. Maybe it's just a coincidence, but we've never seen so many cockatoos anywhere else. Of all kinds: sulphur-crested, red-tail and white-tail blacks, corellas.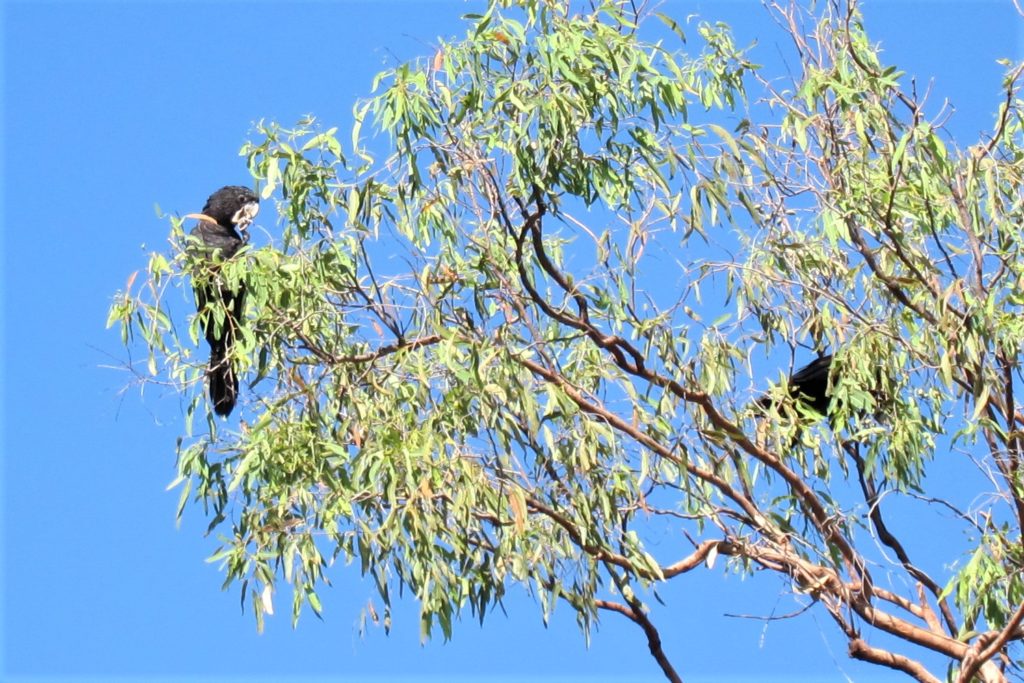 I always consider how much cockatoos sell for in North American pet shops. As a squawky flock flies over head, I think 'there goes $100,000-worth of cockatoos.'