Now, where did we leave off? Oh yes, in Kakadu National Park, on our way to Darwin.
We see more rock art and stunning formations at Ubirr.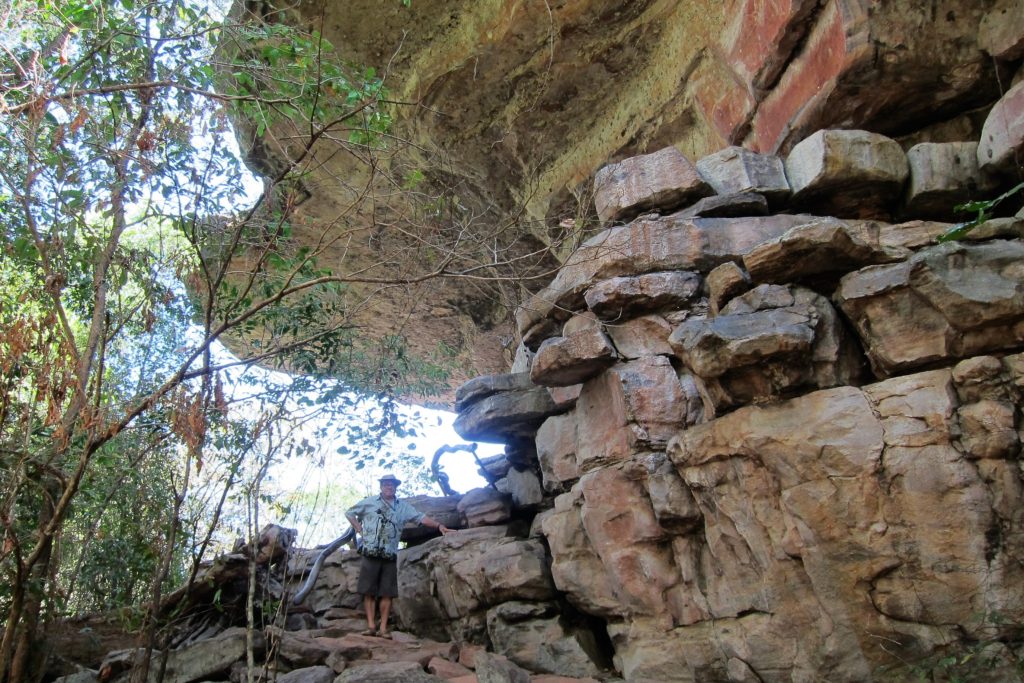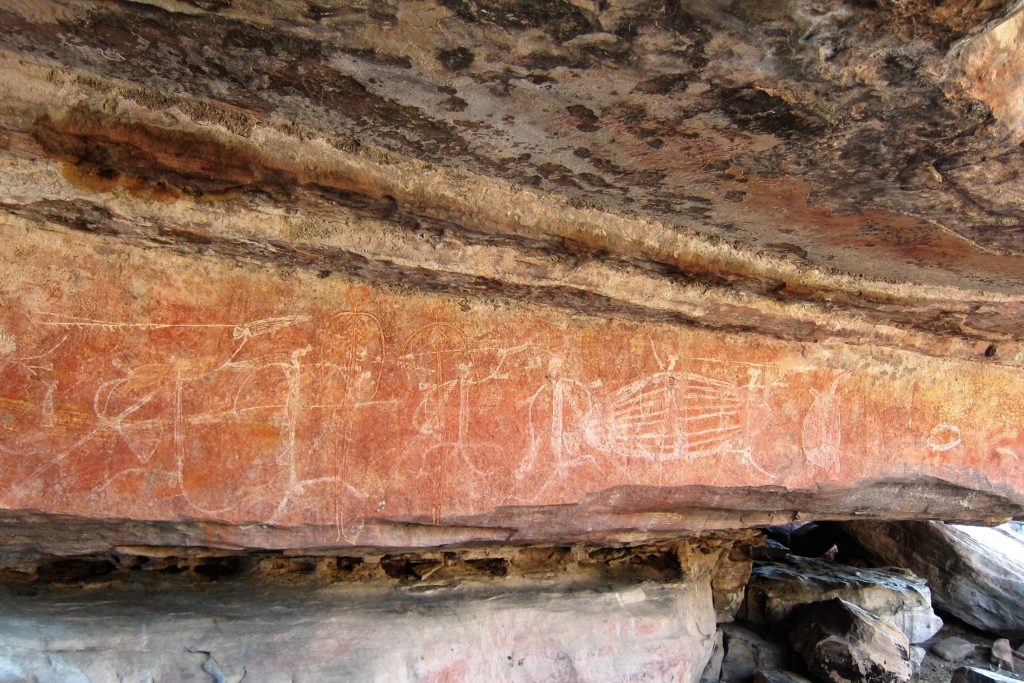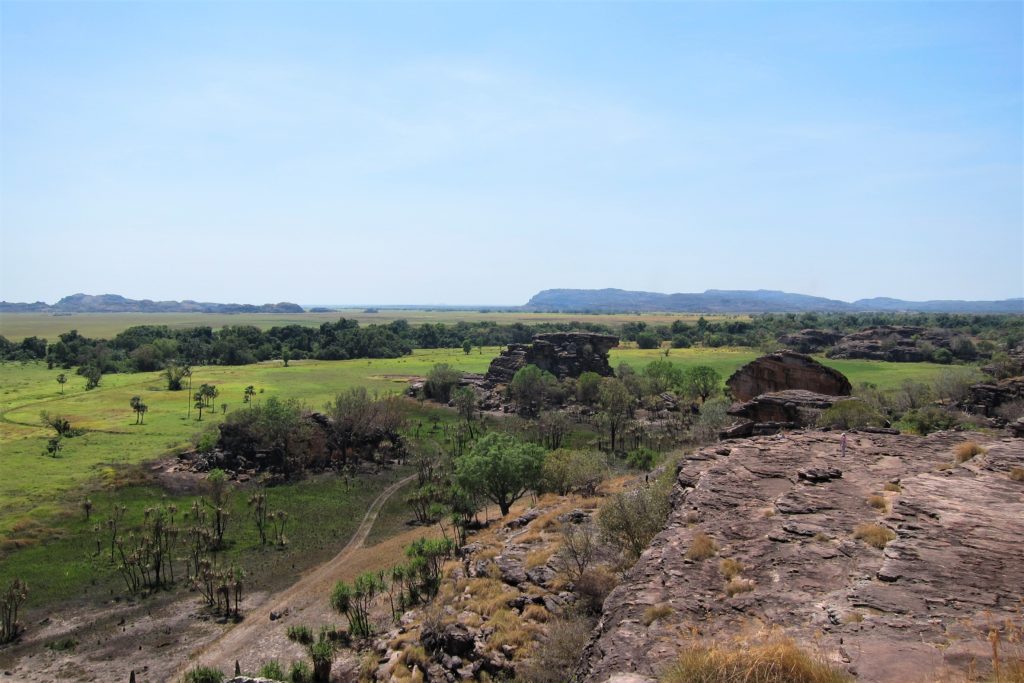 It's a short drive up to Darwin.
Darwin, like other places I remember, is much less of a frontier town than it used to be.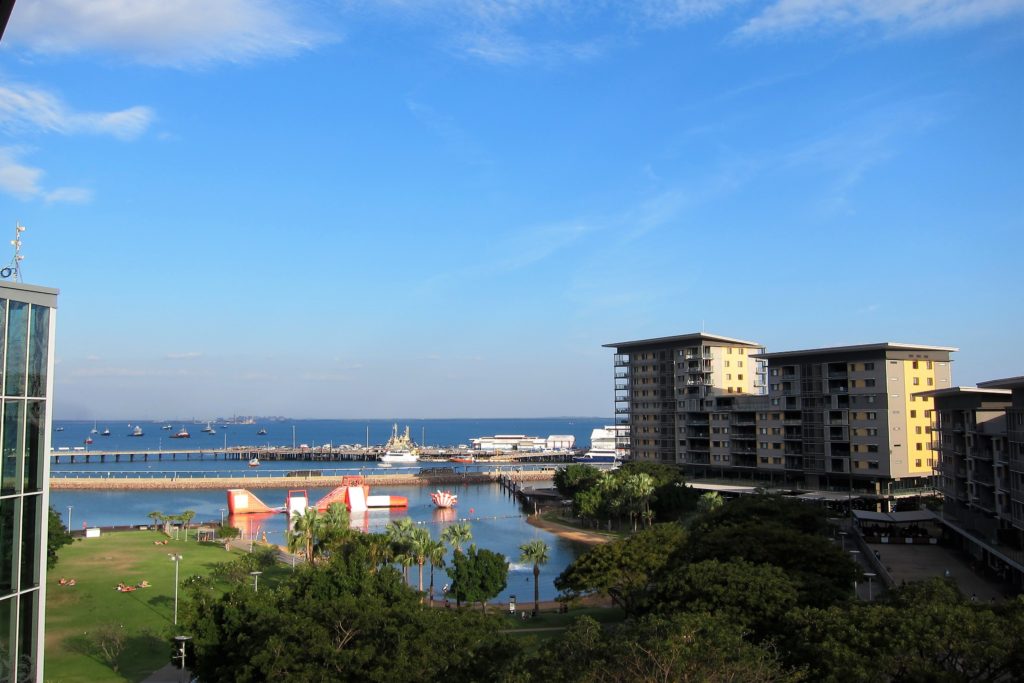 We visit the Flying Doctor museum.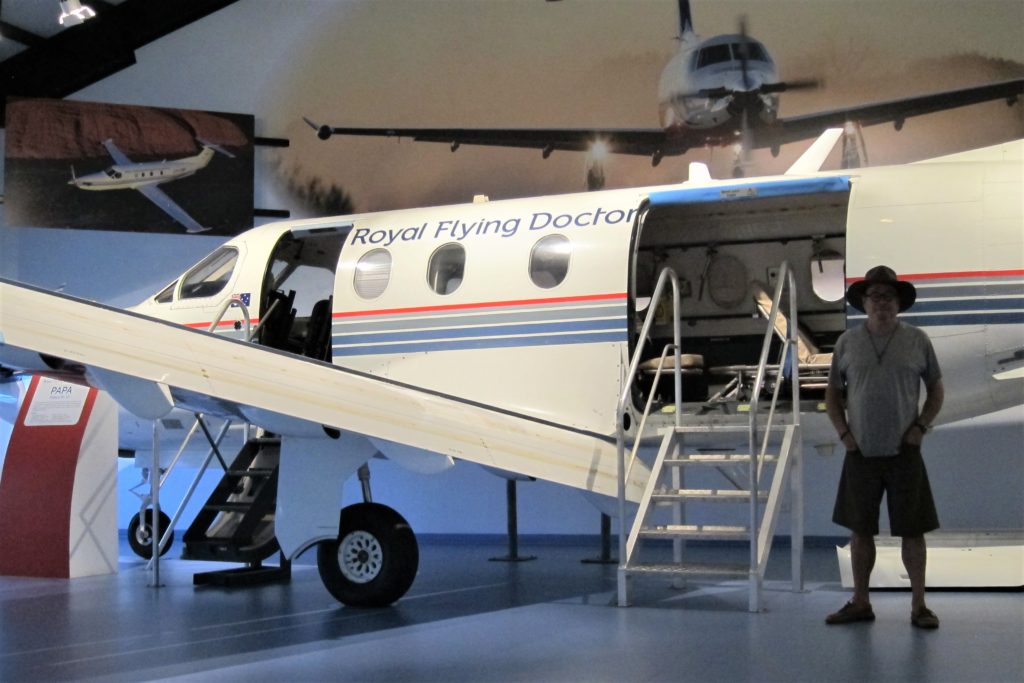 These days, the majority of its fleet of aircraft are Pilatus, of Swiss manufacture.
Stoke's Hill Wharf is a popular place to hang out.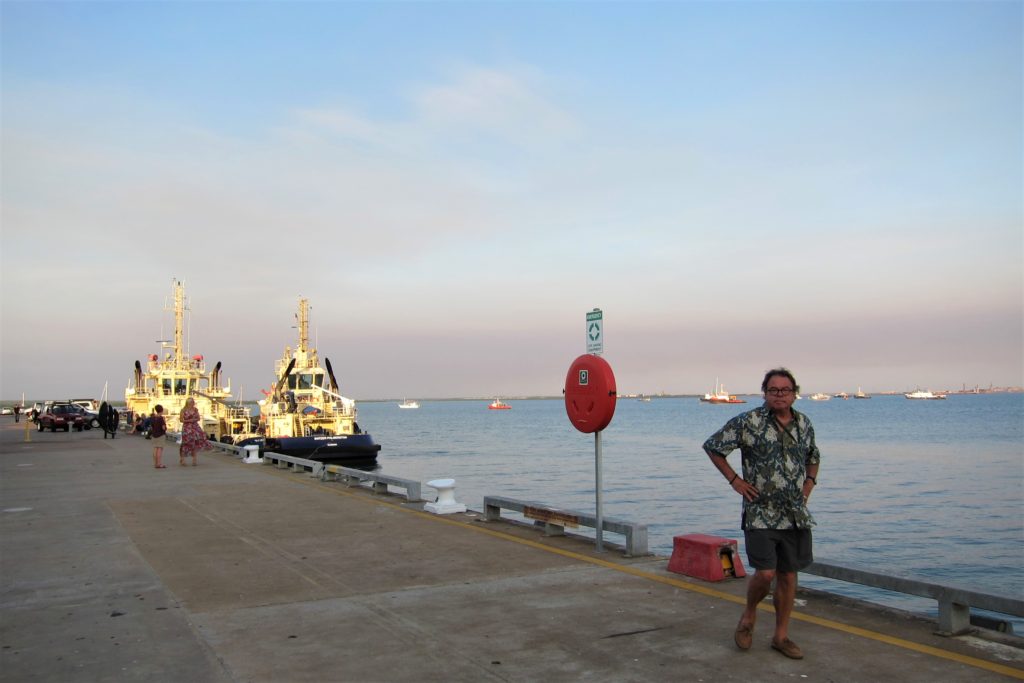 I look forward to reaching Darwin to reconnect with an old friend, Lauretta. I first met Lauretta on a kibbutz in Israel. She was influential in my decision to visit Australia many years ago. A few years later, she convinced me to go to Africa for the first time, where she worked as a teacher in Selebe Phikwe, Botswana.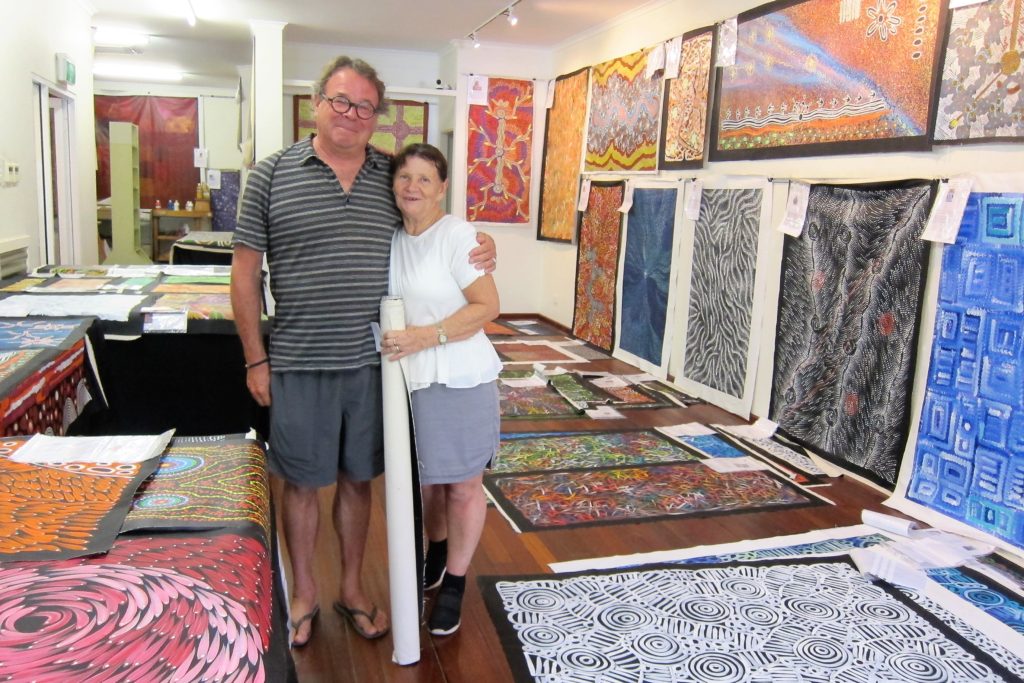 Lauretta – originally from Sydney –  is now a long-time resident of Darwin. She owns and manages a very successful shop selling aboriginal art and used books.
One reason for its success, I'm sure, is that Lauretta is very simpatico with aboriginal people. (She's always had this gift, which is probably why she's been comfortable living in remote places for much of her life.)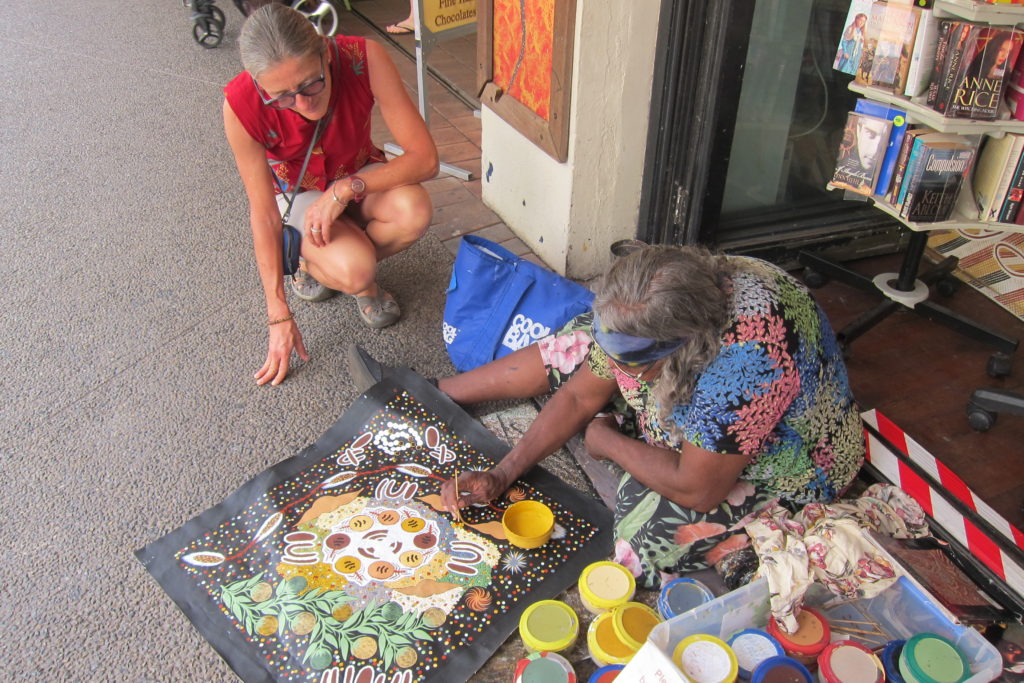 We go for dinner and watch the sundown on Stoke's Hill Wharf.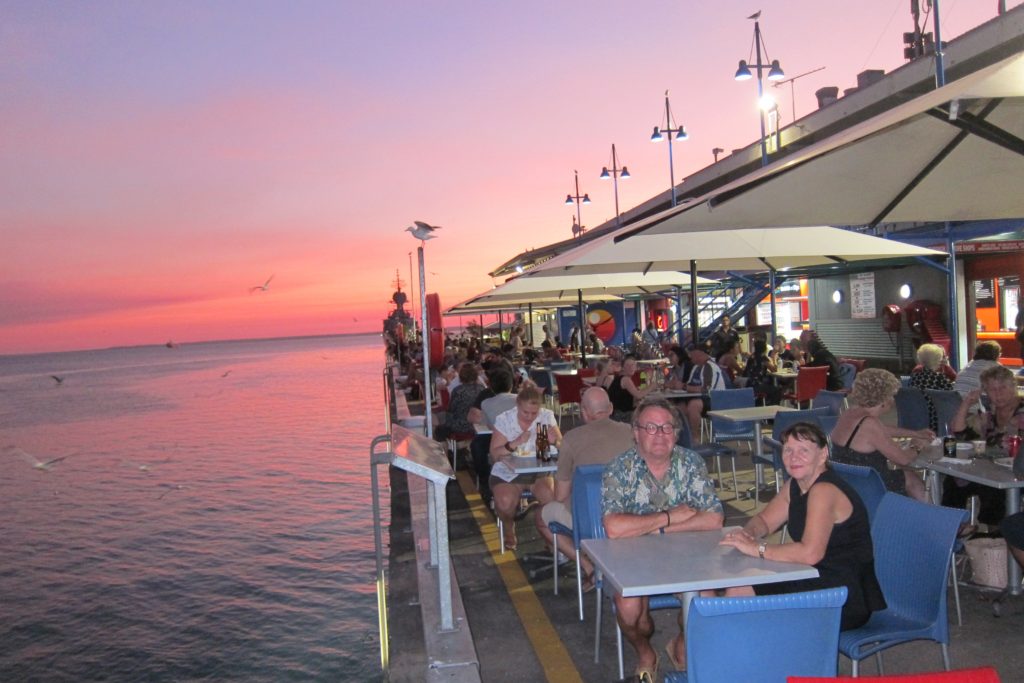 At Mindil Beach, there's a popular sundown market twice a week.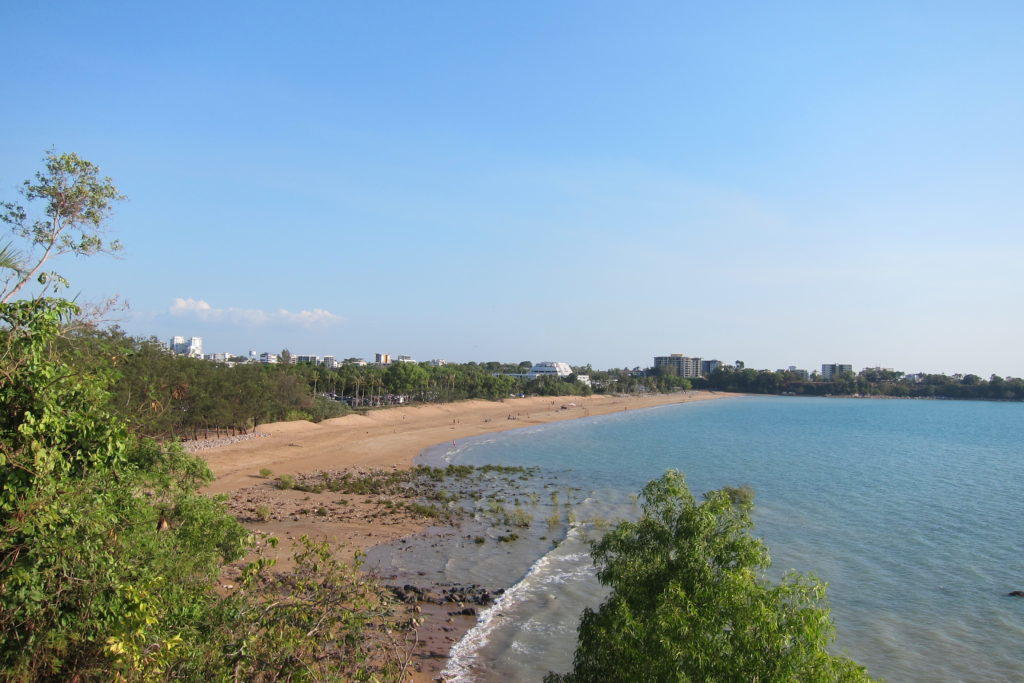 Lauretta has a regular stall here as well. We stand amazed at how busy Lauretta's stall is. At one point, the transactions are non-stop. Still, she makes time to socialize.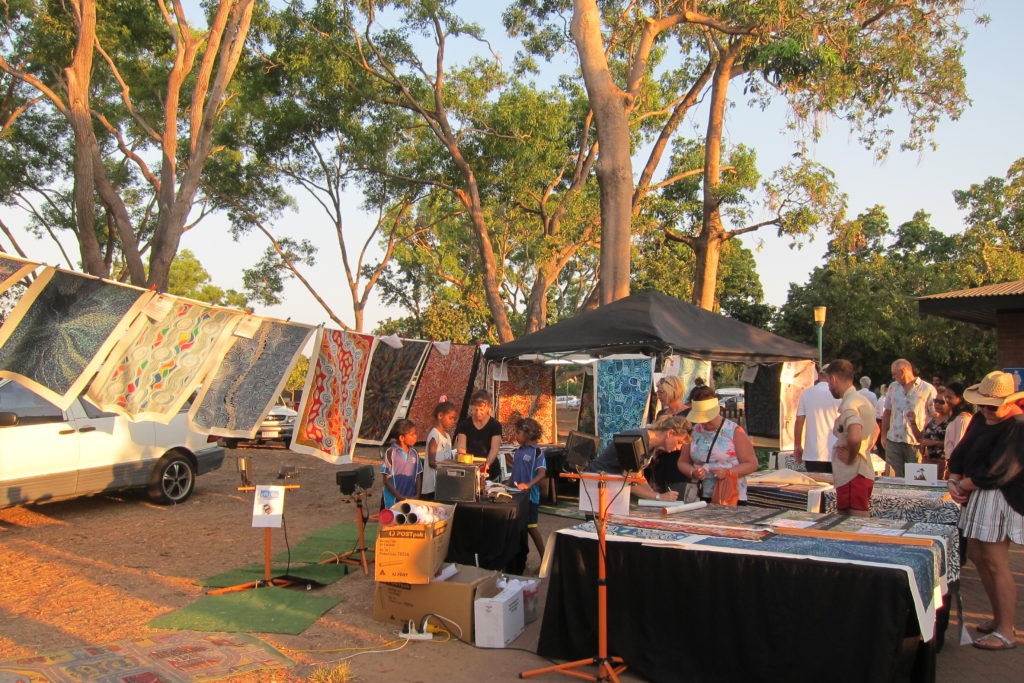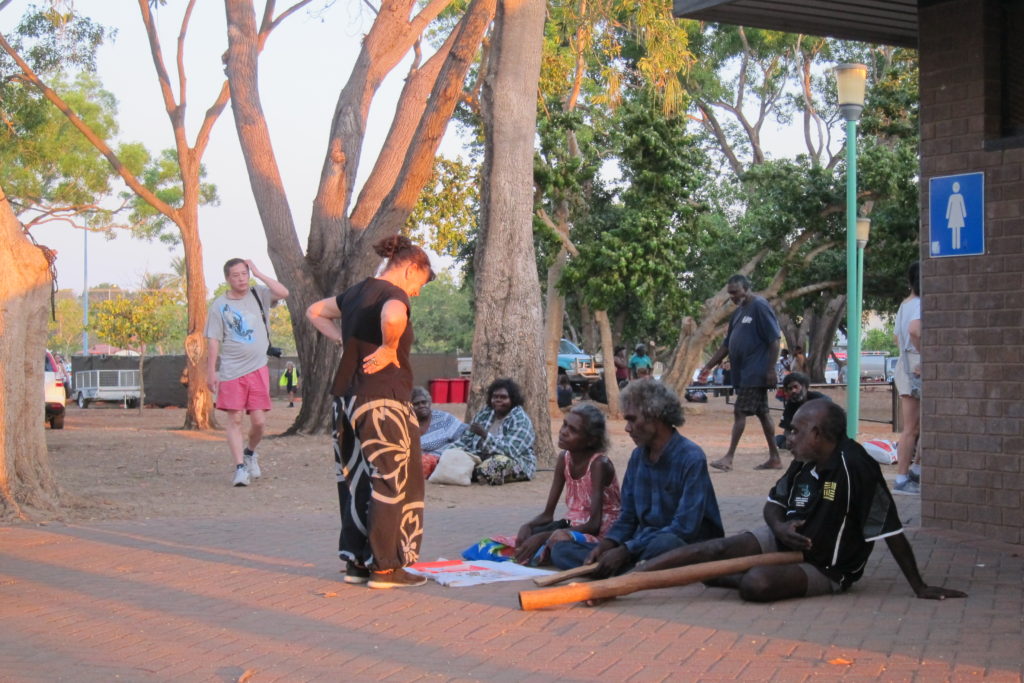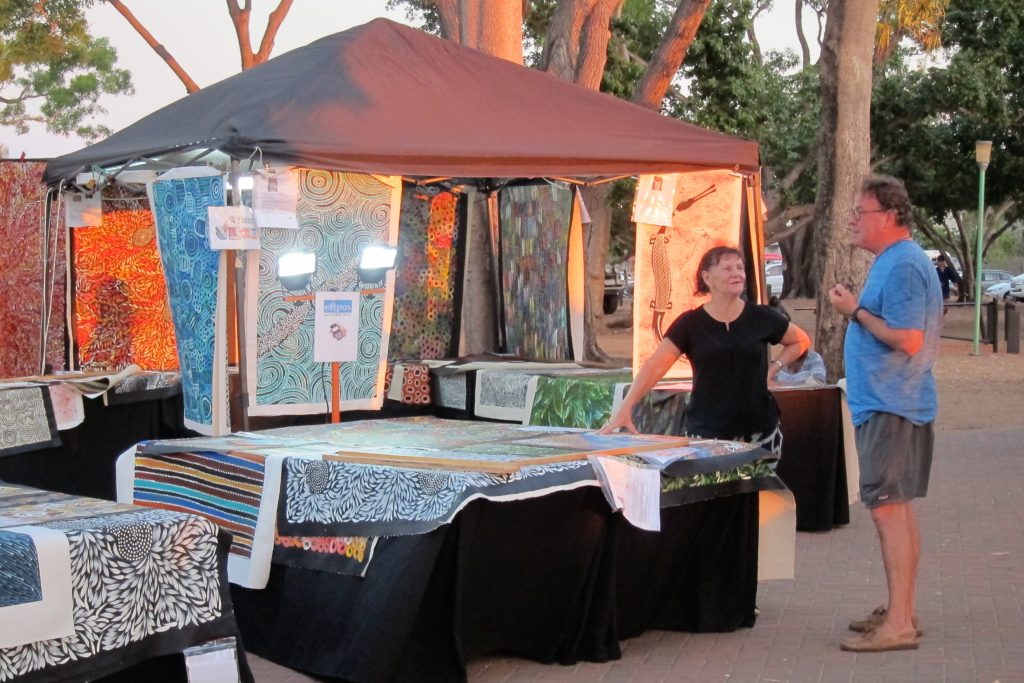 Hundreds gather to watch the sun go down.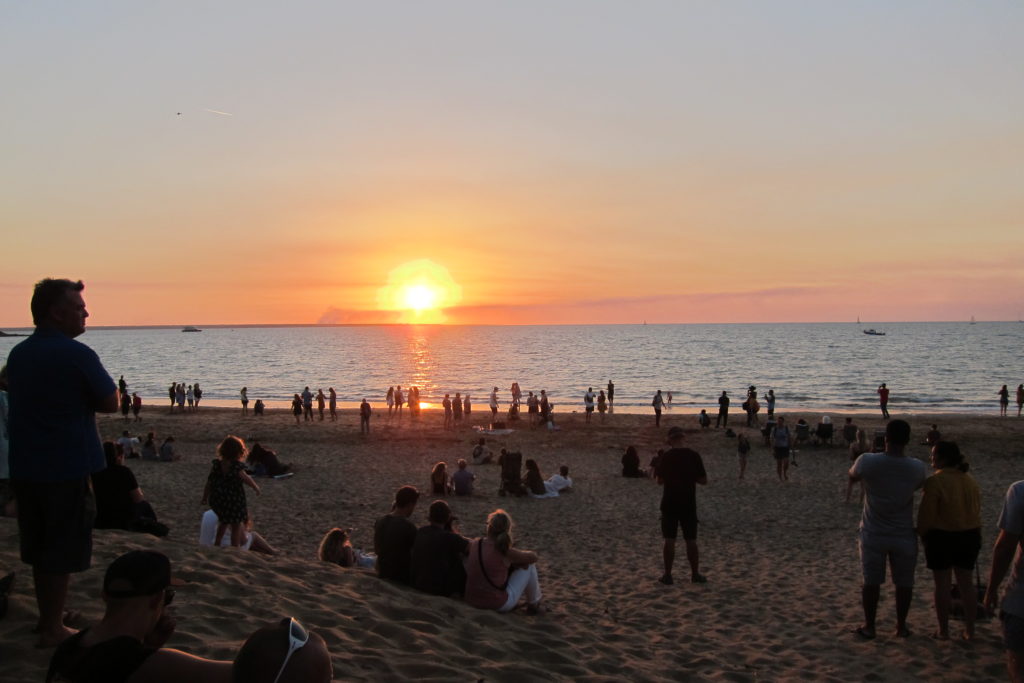 When in Rome…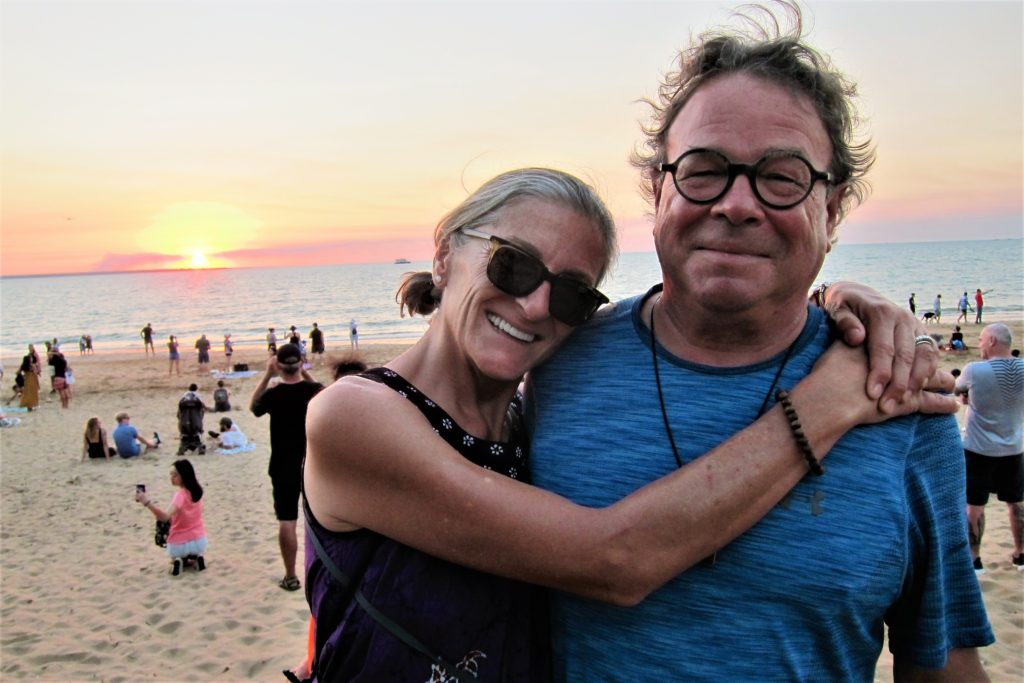 The prize exhibit is a B-52 bomber, one of the few on display outside of the United States.
'I'm guided by the beauty of our weapons…'
– Leonard Cohen
It takes up most of the interior. It is gigantic.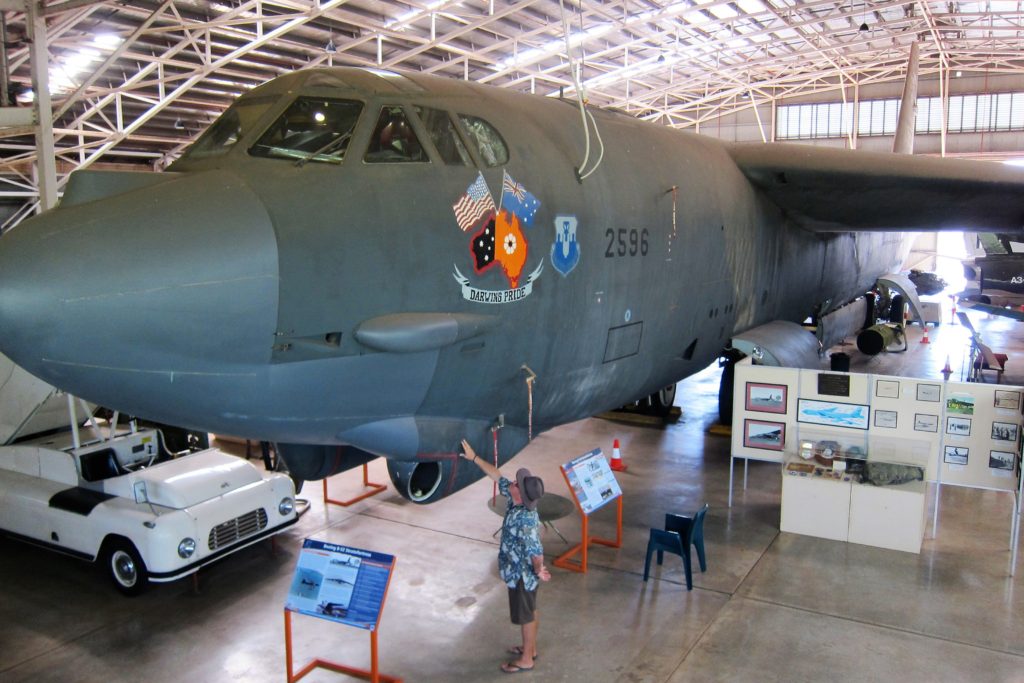 Sight or Insight of the Day – Darwin
Lauretta mentions that she has a friend nearby with a wallaby joey in her care. This we have to see.
Lauretta's friend brings him out nestled in a cloth pouch, where he spends most of his time.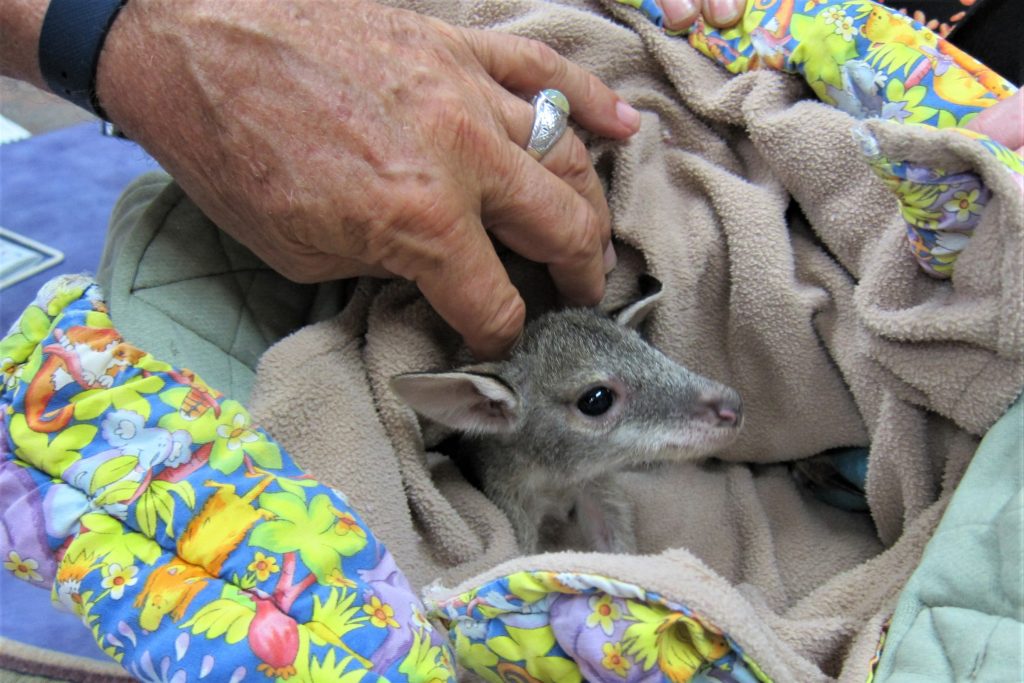 His mother was struck and killed by a car. Someone checked the mother's pouch and Freddy was still alive inside.
Lauretta's friend is a certified wildlife carer, not an eccentric amateur animal rescuer. Still, she admits it'll be hard to pass him on to the next phase of rehabilitation back to the wild.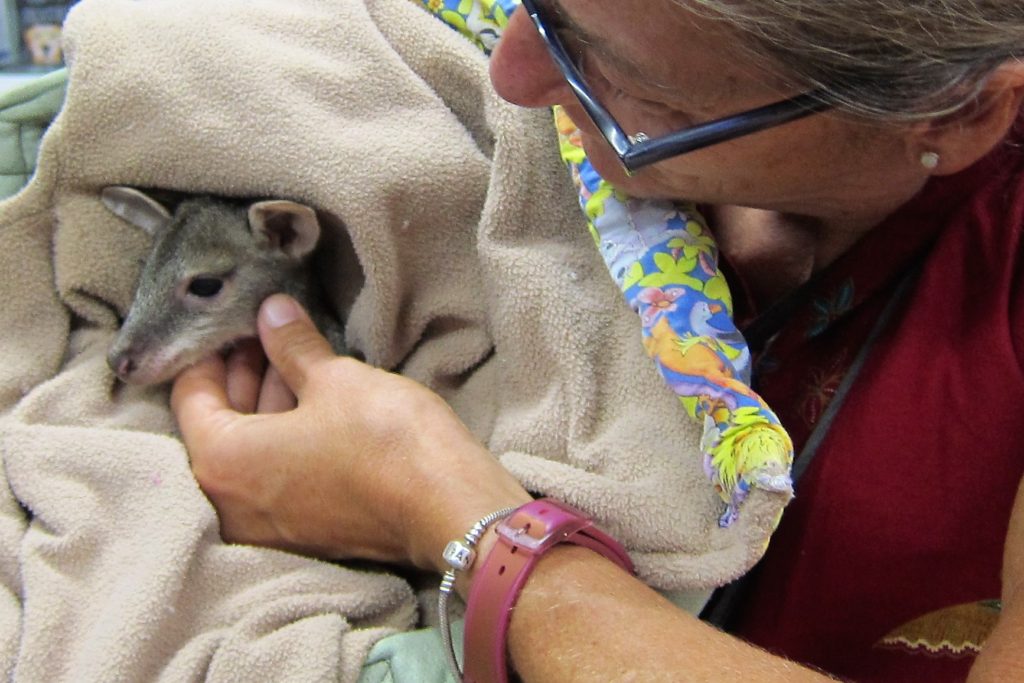 He is unbelievably cute. We spend ten or fifteen minutes fussing over him, which he clearly likes.