From Ceduna, we drive through South Australia down the seafood-rich Eyre Peninsula to Port Lincoln.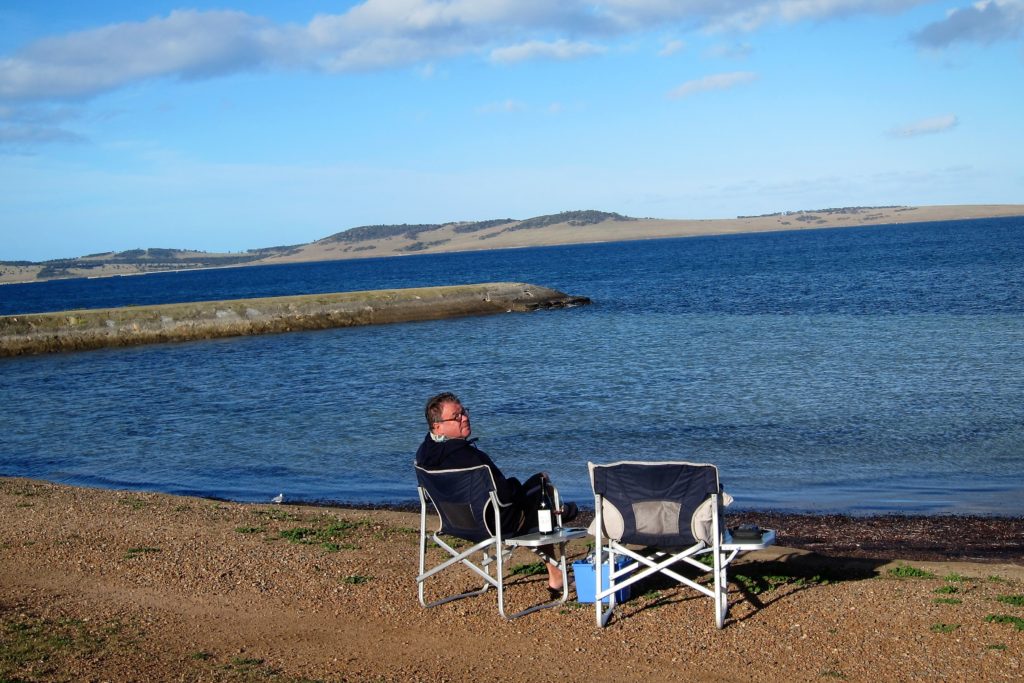 By the way, these locations have nothing to do with 'Abraham Lincoln' or 'Boston, Massachusetts': they're named after places in Lincolnshire in the UK.
On the way up the peninsula to Port Augusta, we stop for lunch in village of Cowell, on Franklin Harbour.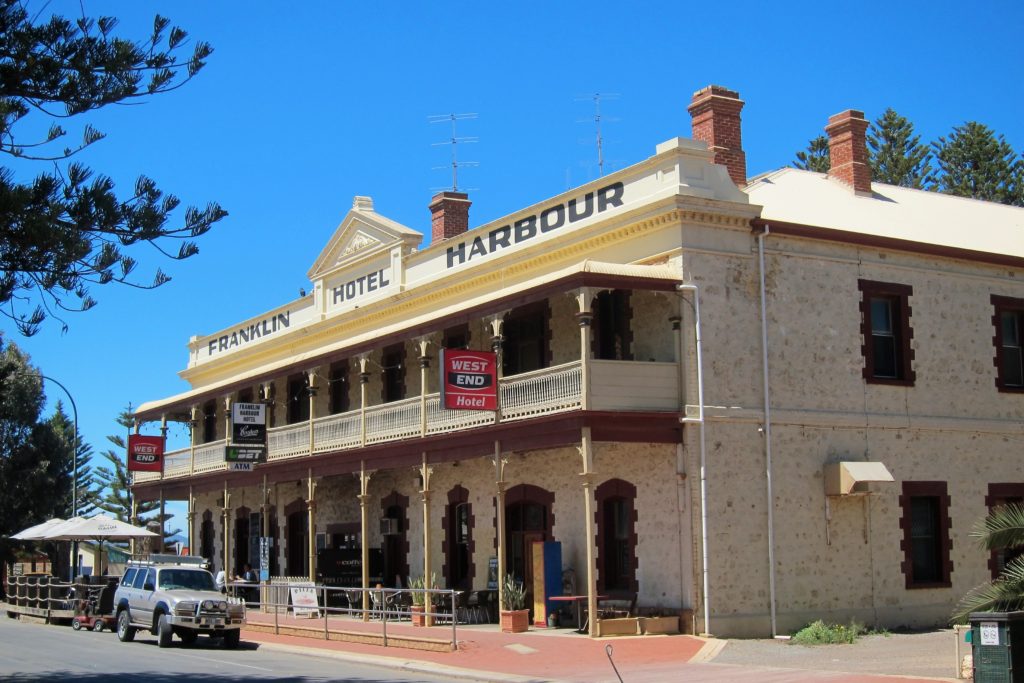 According to local info:
'This area was first seen by Captain Matthew Flinders in HMS 'Investigator' in 1802. In 1840, Governor Gawler visited the area from Port Lincoln, and named Franklin Harbour after a midshipman on Mathew Flinders' vessel – John (later Sir John) Franklin.'
Yes, it's that Sir John Franklin, so prominent in Canadian history.
At a seaside kiosk, we enjoy tasty fish and chips, with calamari for Maria.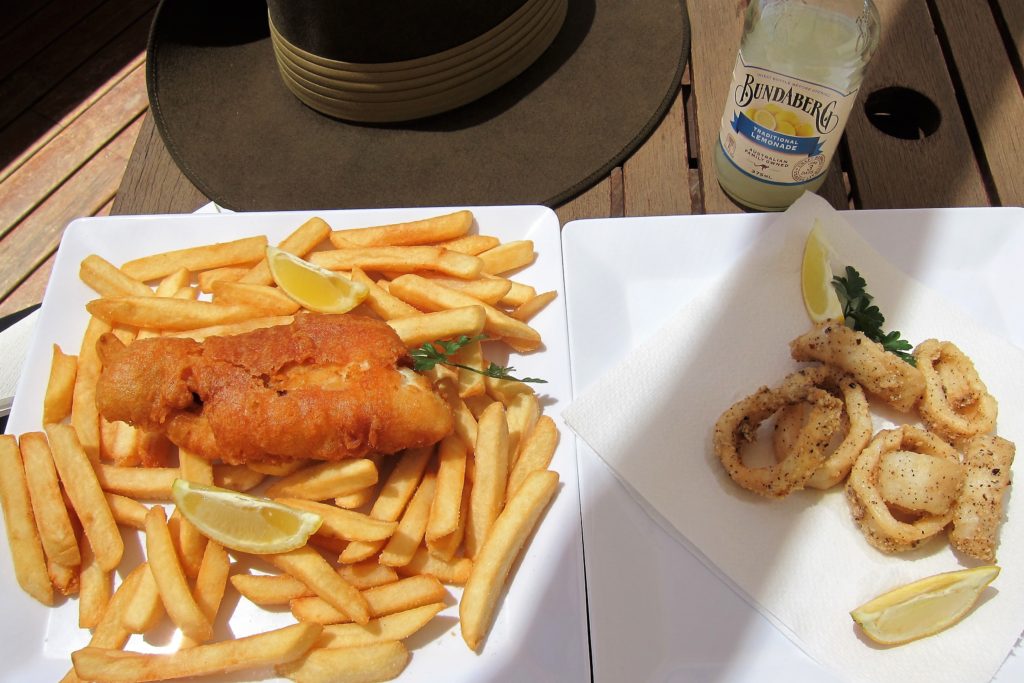 In Port Augusta, Matilda gets a long-awaited bath.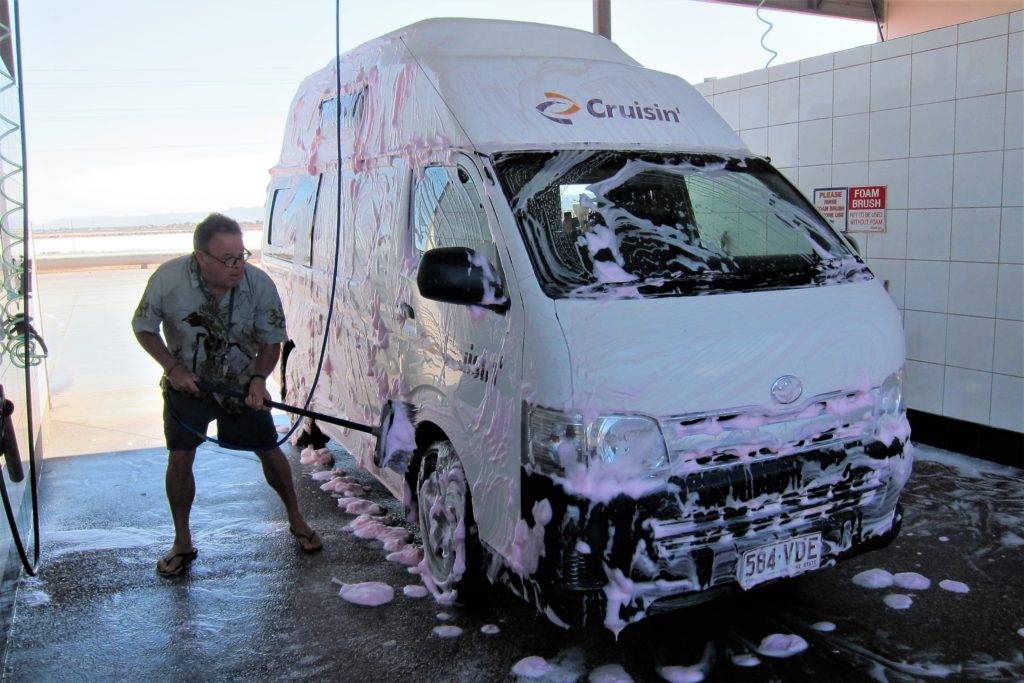 From Port Augusta south, the landscape is more hilly.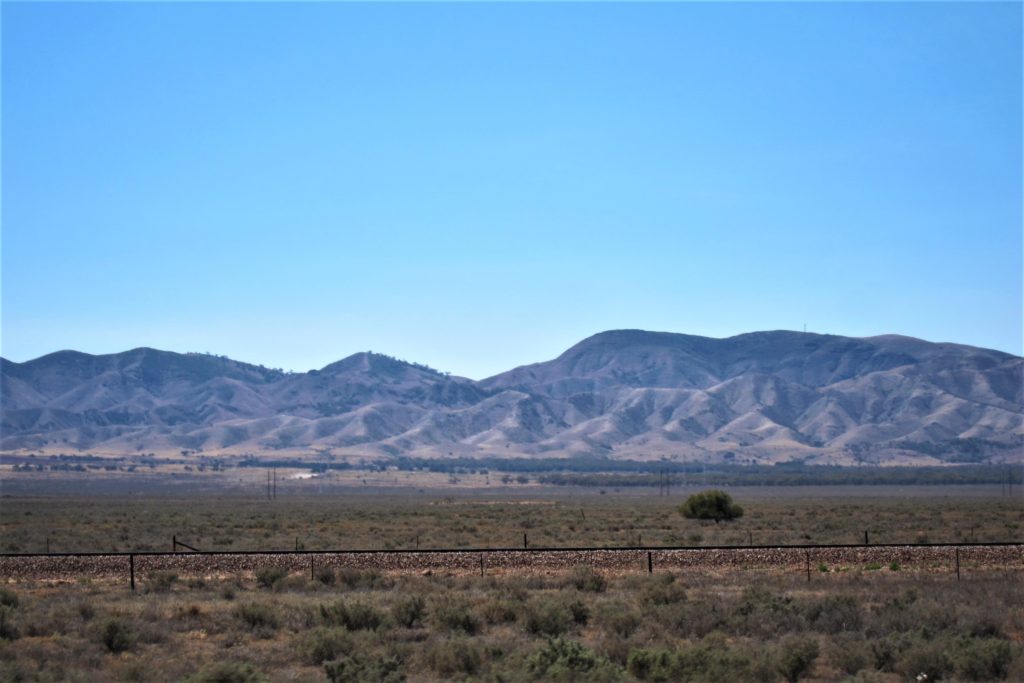 We like to stop in small towns and check out the frontier architecture from pioneer days.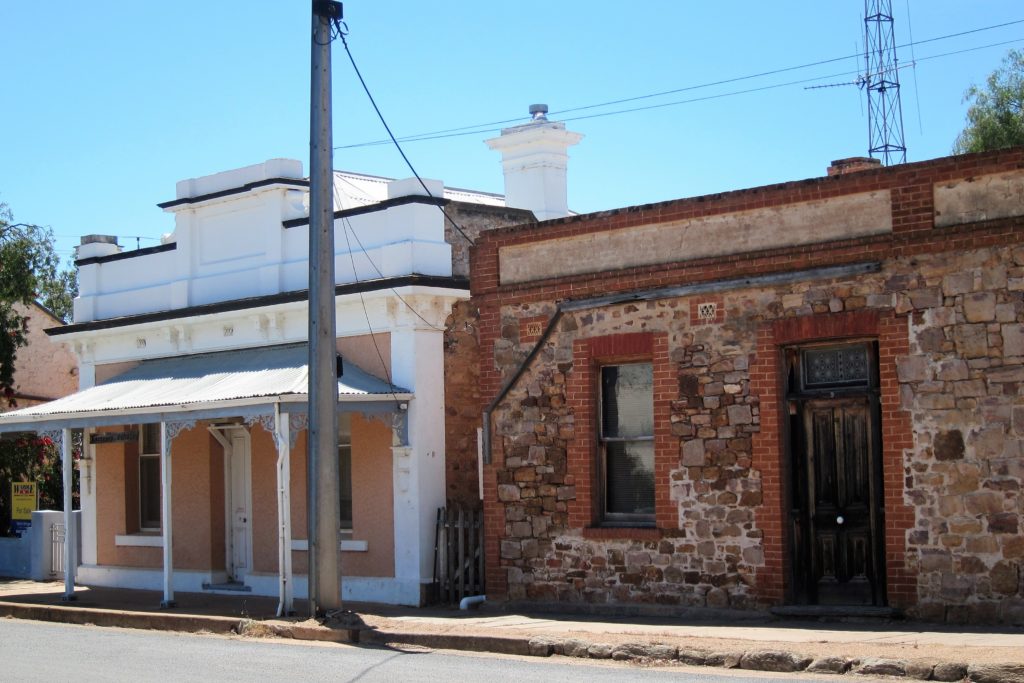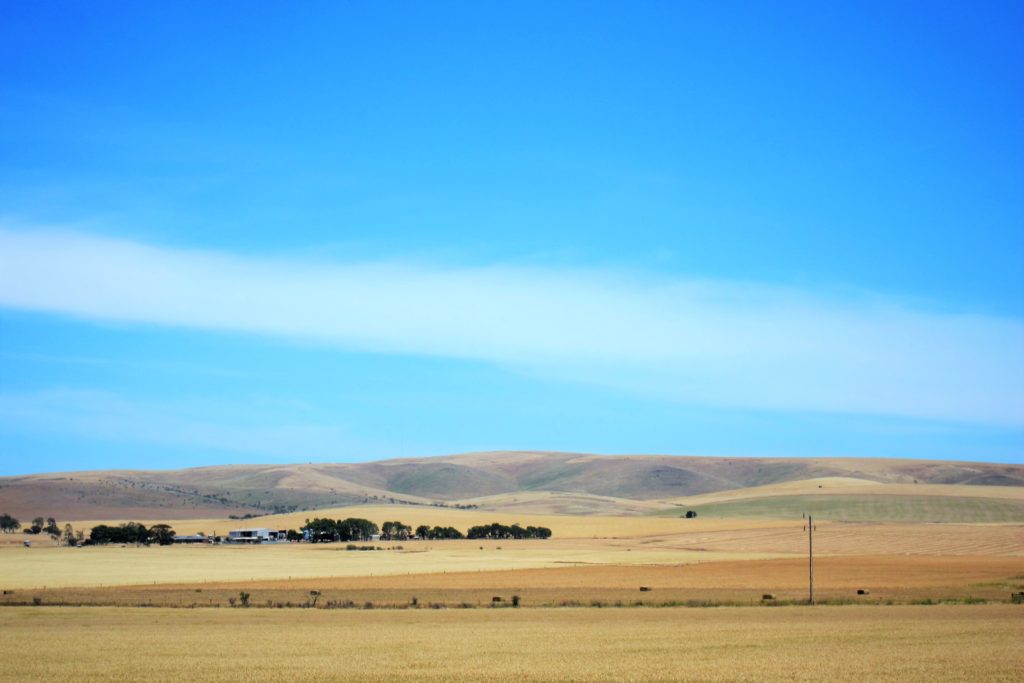 North of Adelaide, we spend three nights in the Barossa Valley.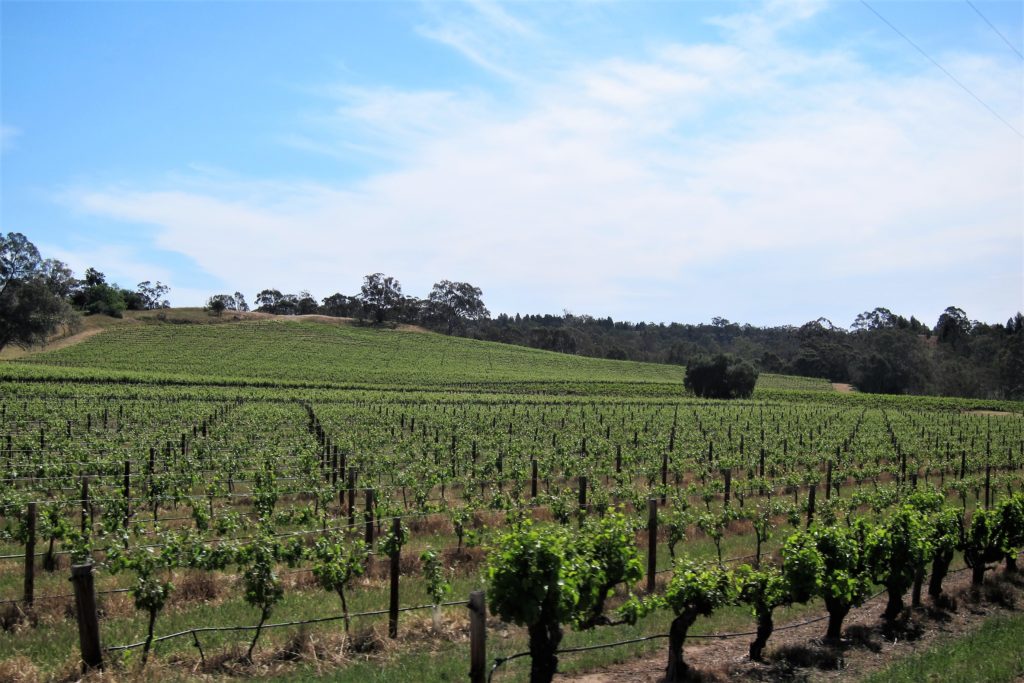 We visit many wineries. Some are international giants, like Jacob's Creek, Penfolds, and Wolf Blass.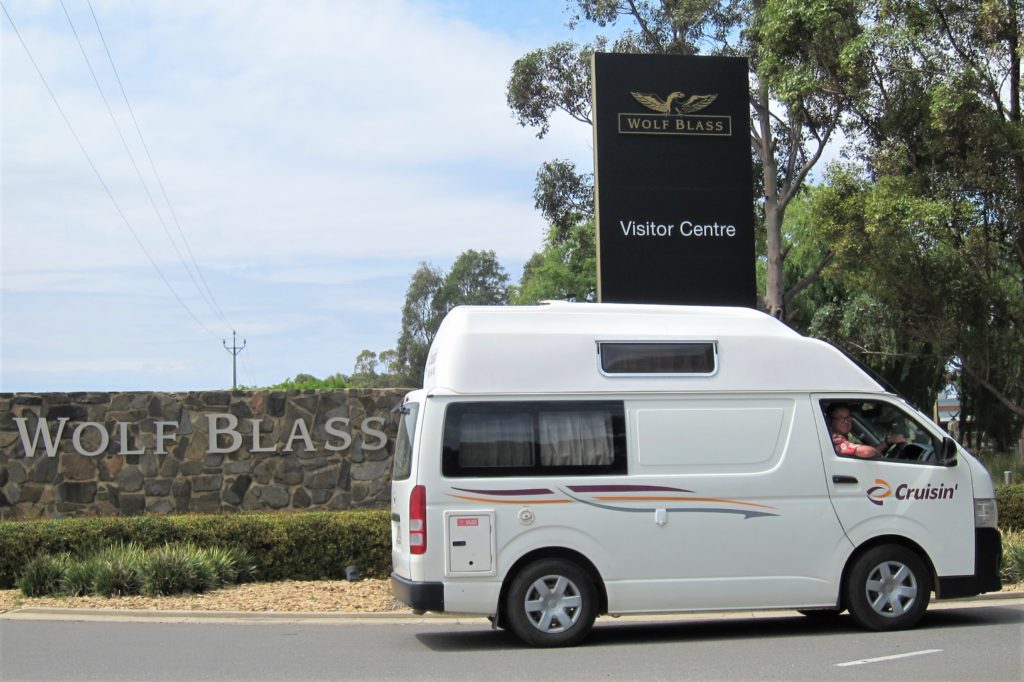 Incidentally, there really is a body of water called 'Jacob's Creek'. It's tiny.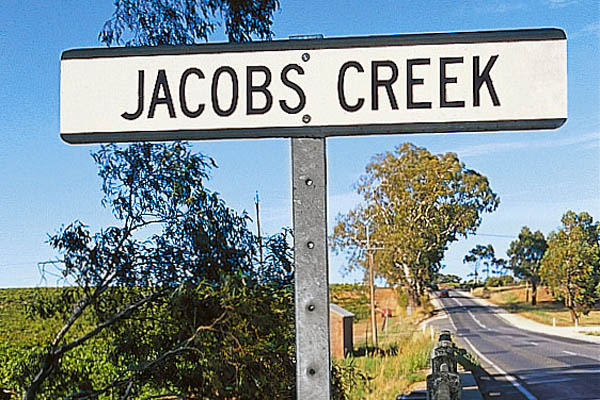 Some are large and well-known in Australia, such as Yalumba, Seppeltsfield, and Kellermeister.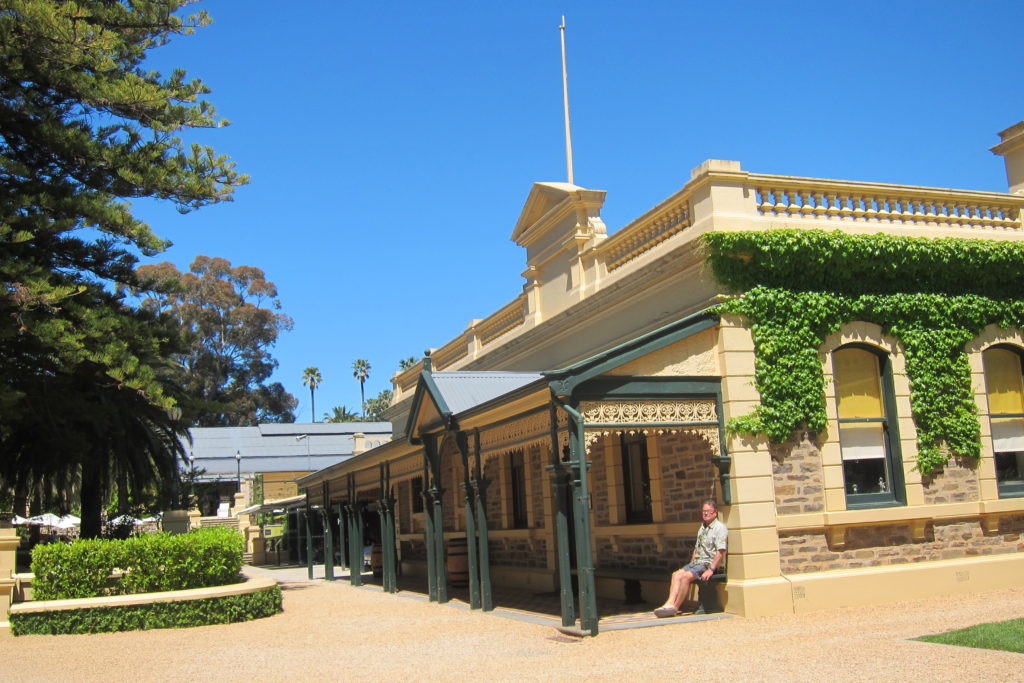 Palm trees abound, giving the area a tropical feel.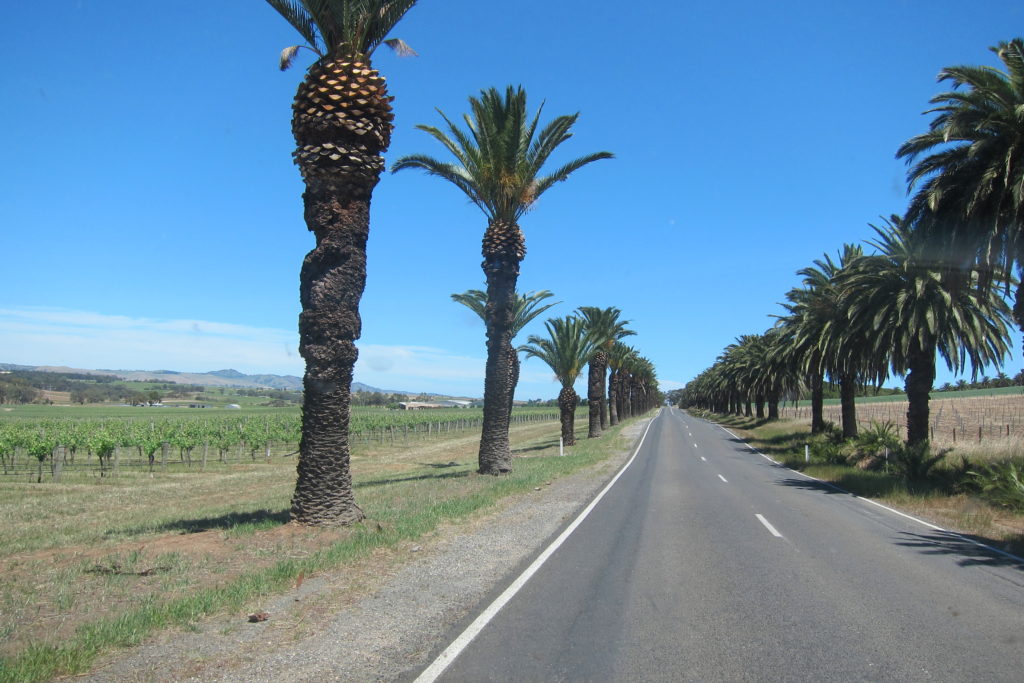 And some are smaller boutique wineries that we find online, such as Two Hands,  Yelland & Papps, Tscharke, and Lou Miranda. These are probably the most fun.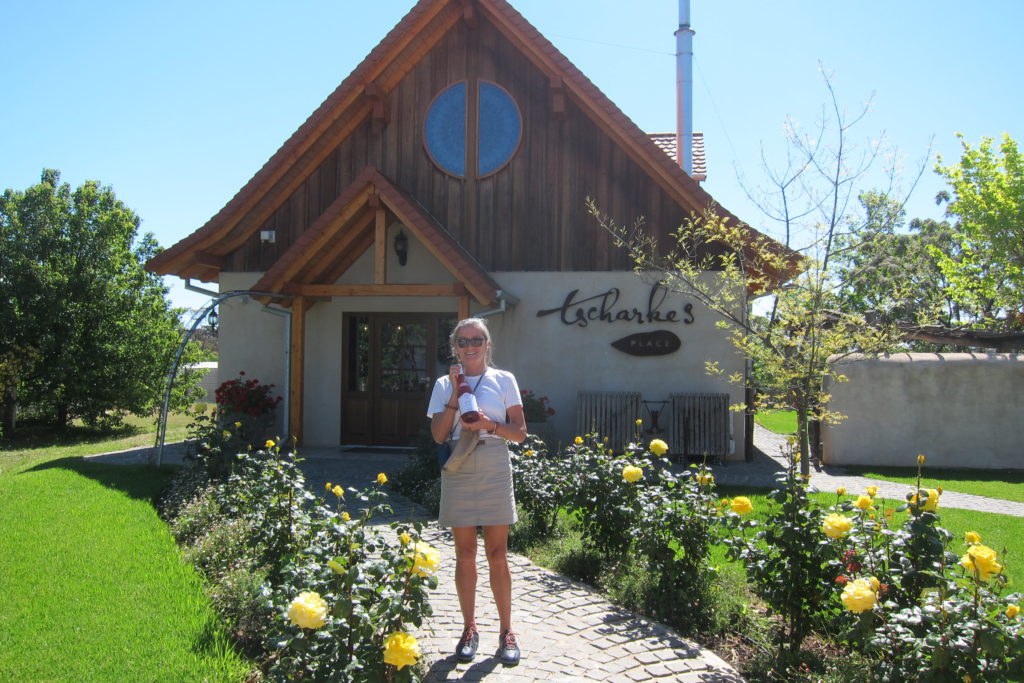 Largely because we're less likely to find ourselves elbow to elbow with other avid wine-slurpers than at the big-name cellars.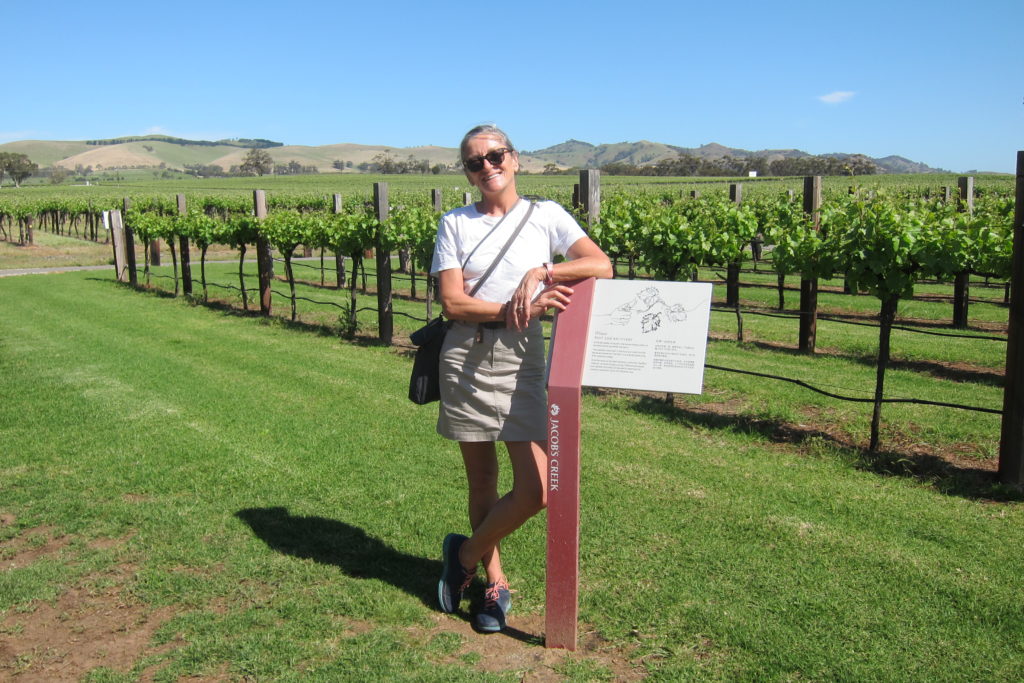 We don't think we've ever seen grapevines this early in the season. Our caravan park has vines growing and we observe how the grapes-to-be are at this point like tiny dewdrops.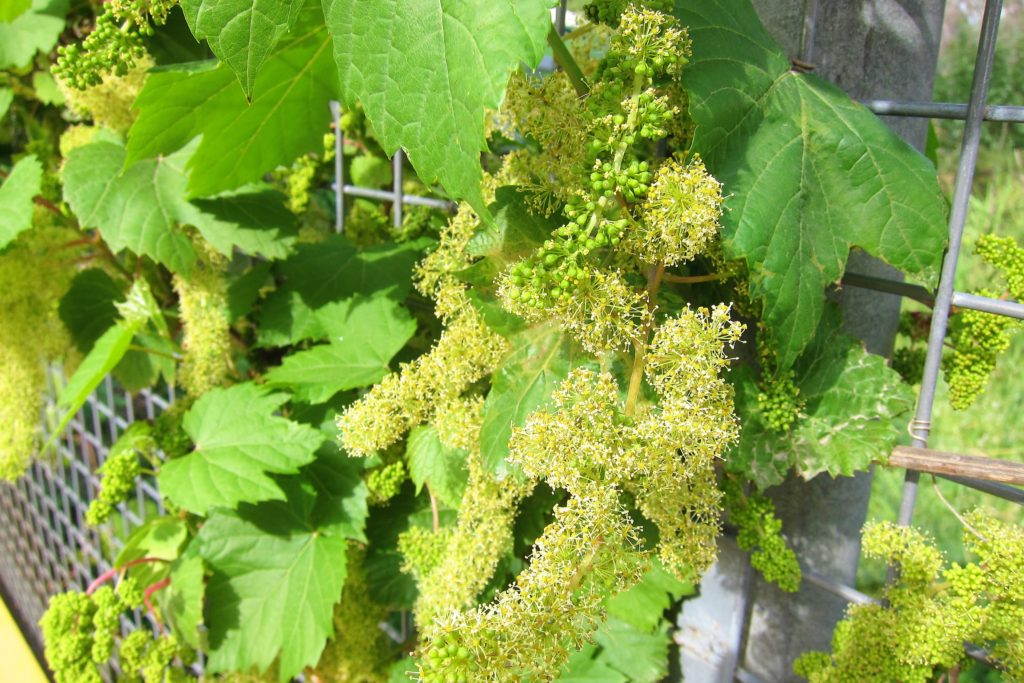 Sight or Insight of the Day – Barossa Valley
Well, Adelaide actually. We check into a caravan park near Adelaide and discover there is a koala living nearby.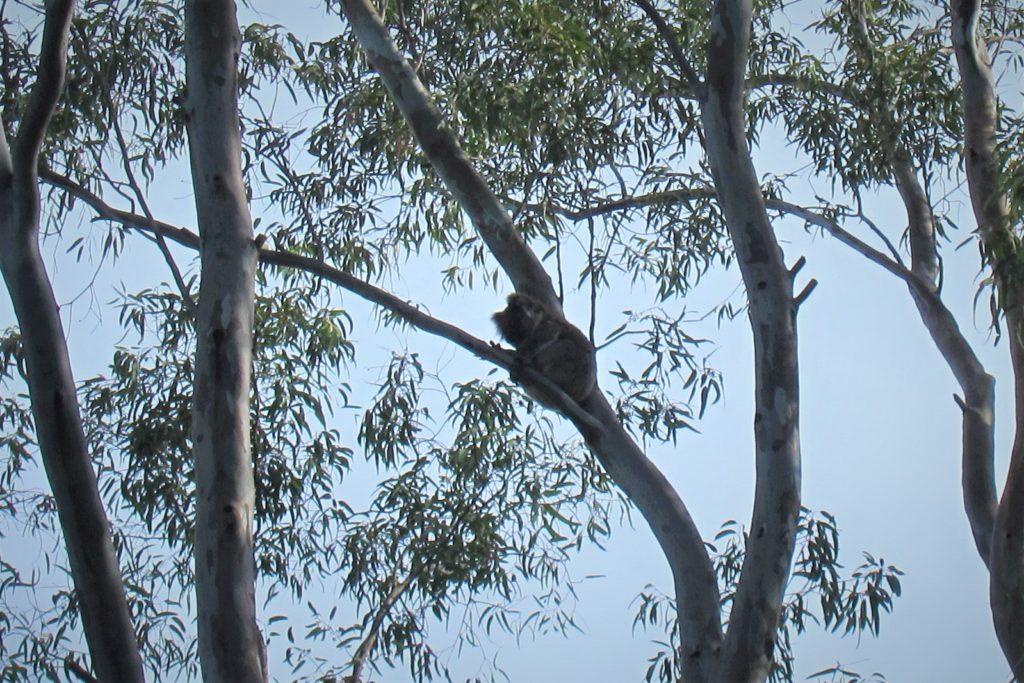 We're lucky enough to spot him. He's darker than his East Coast brothers.