From Pemberton, we make our way to the Nullarbor and points east.
While in Pemberton, we take the Karri Forest Explorer drive.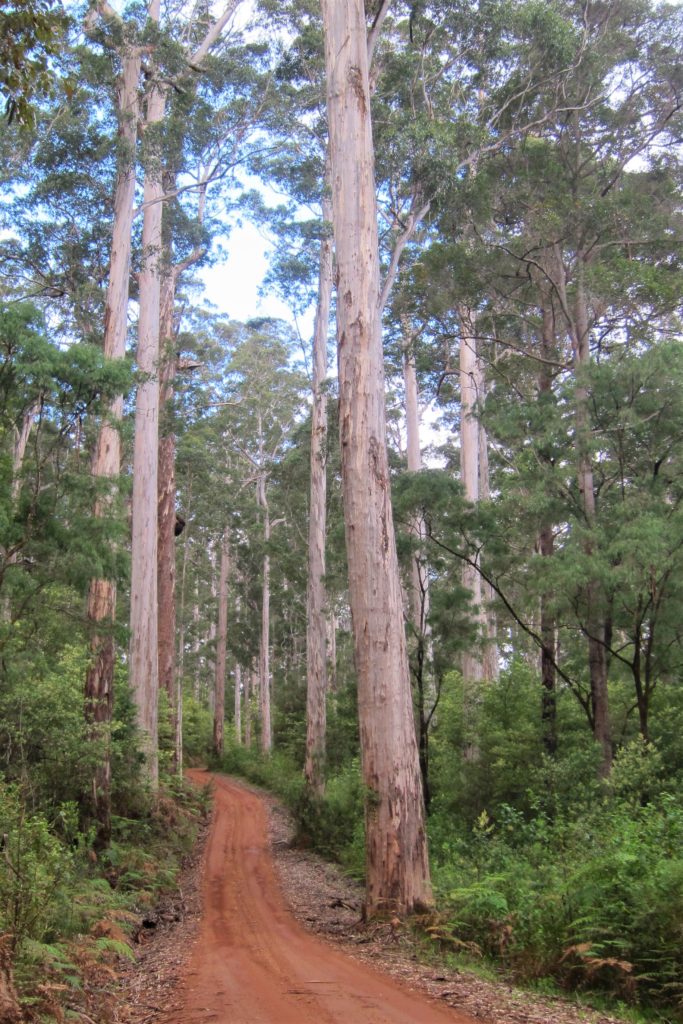 The woods are full of clematis in bloom.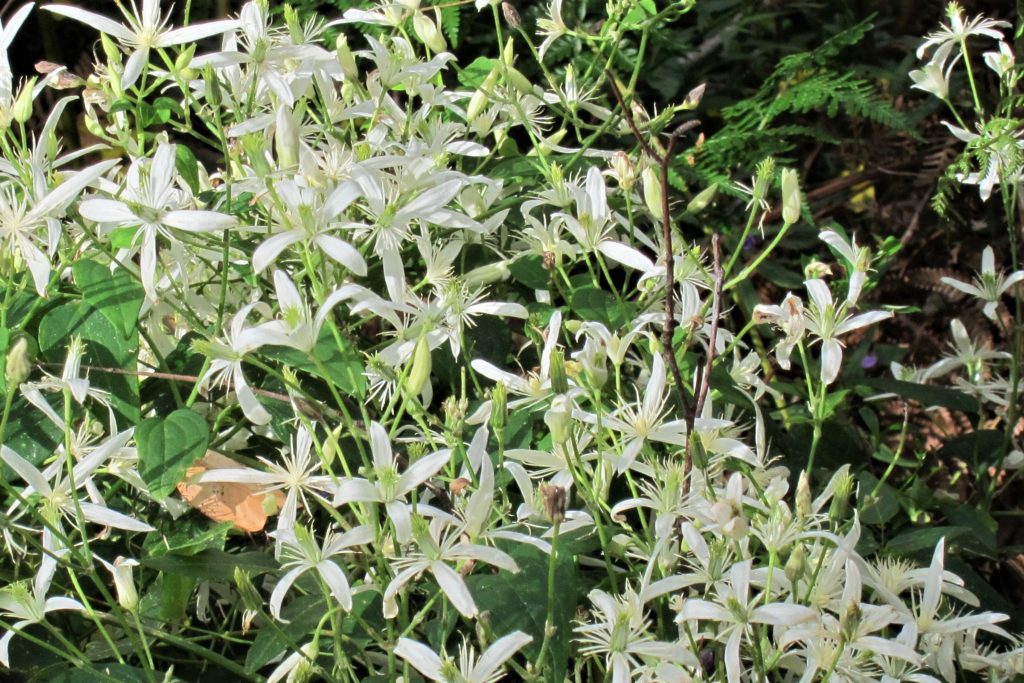 It's all very environmentally friendly.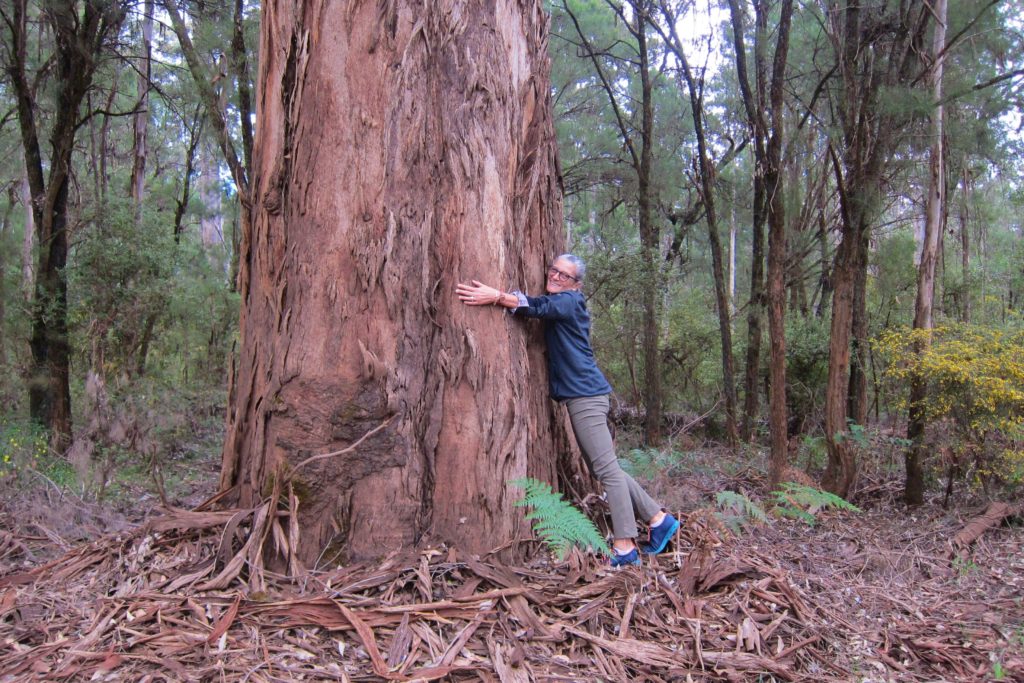 The southwest of Western Australia gets a lot of rainfall. It's very green. Parts of it even look like England.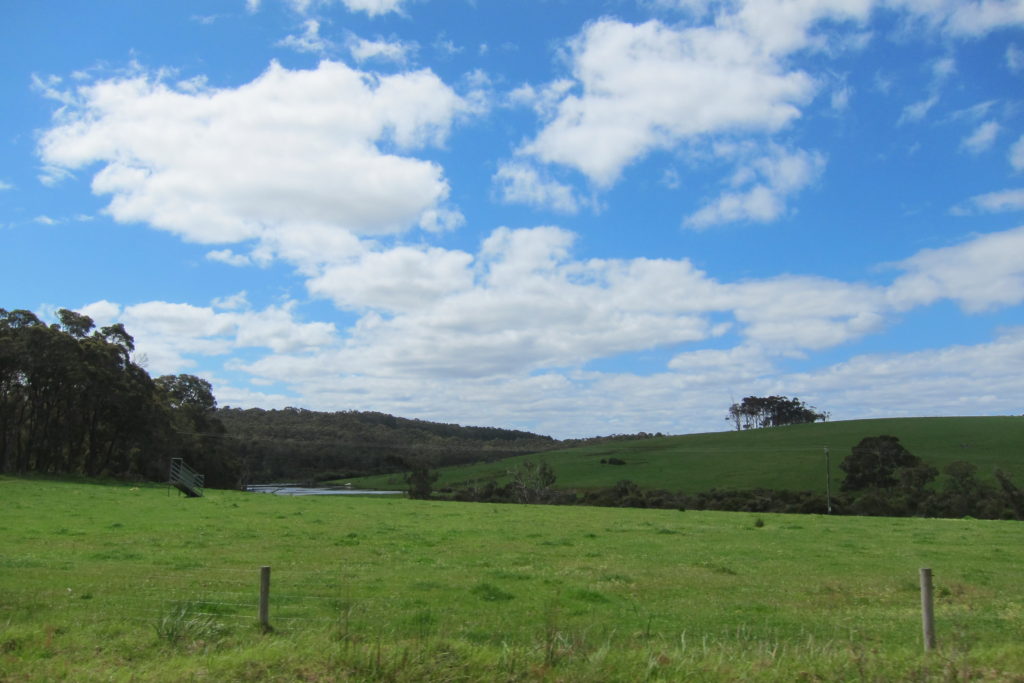 We continue down to Albany.
Albany is pleasant city. It was the first capital of Western Australia, briefly.
Due to its location, it was the departure point for the fleets of ANZACs sailing off to the First World War. So their last sight of home for years.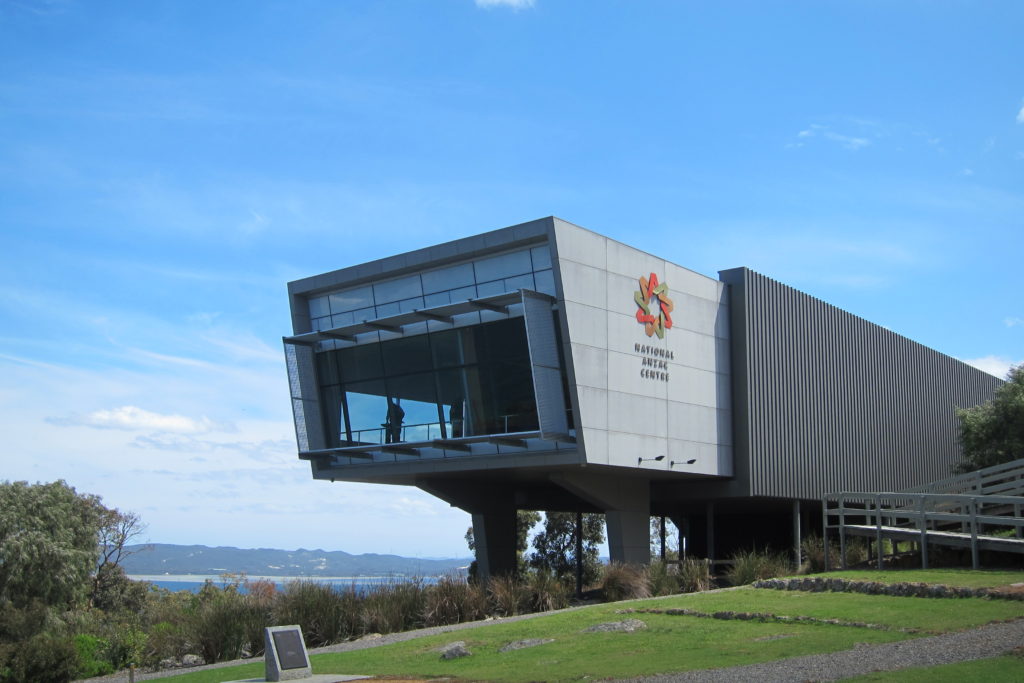 This is detailed in the National ANZAC Centre, an exceptionally brilliant interactive museum. Tells the stories of those who left and came back, or came back greatly changed, or never came back at all.
Among the exhibits is this touching sculpture of an ANZAC sharing a hatful of water with his horse.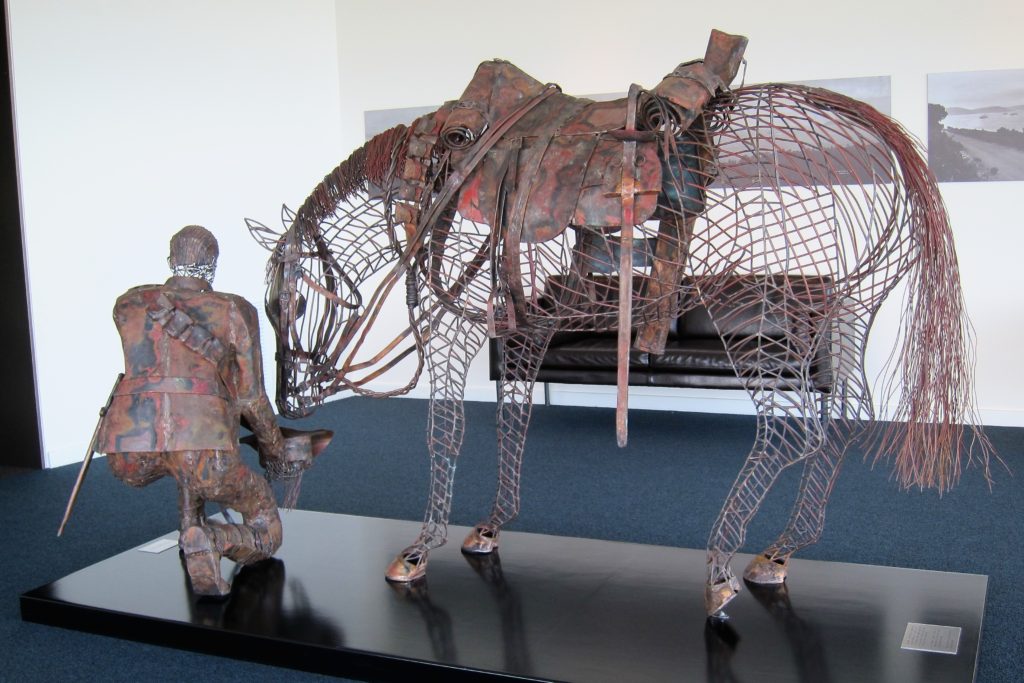 Like many places of interest that we've been to relating to 20th-century wars, it's full of old people. Apparently, younger people are not interested in past conflicts and assume our present era of peace and plenty lasts forever. Hope they're right.
There are other things to see on the hill.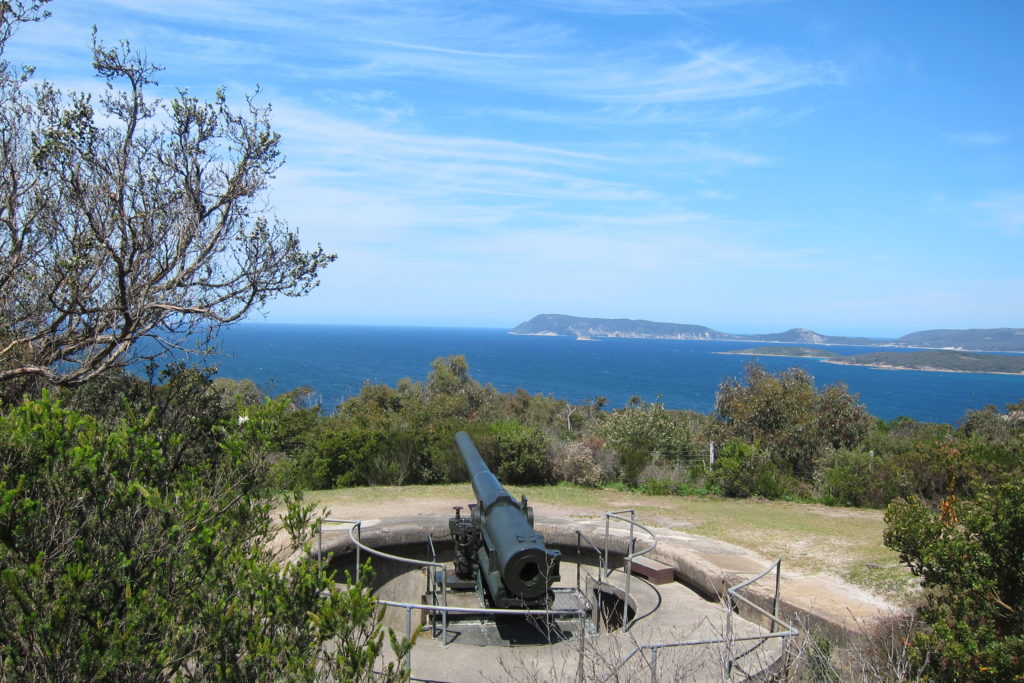 For example, the Desert Mounted Corps Memorial. This was originally in Egypt.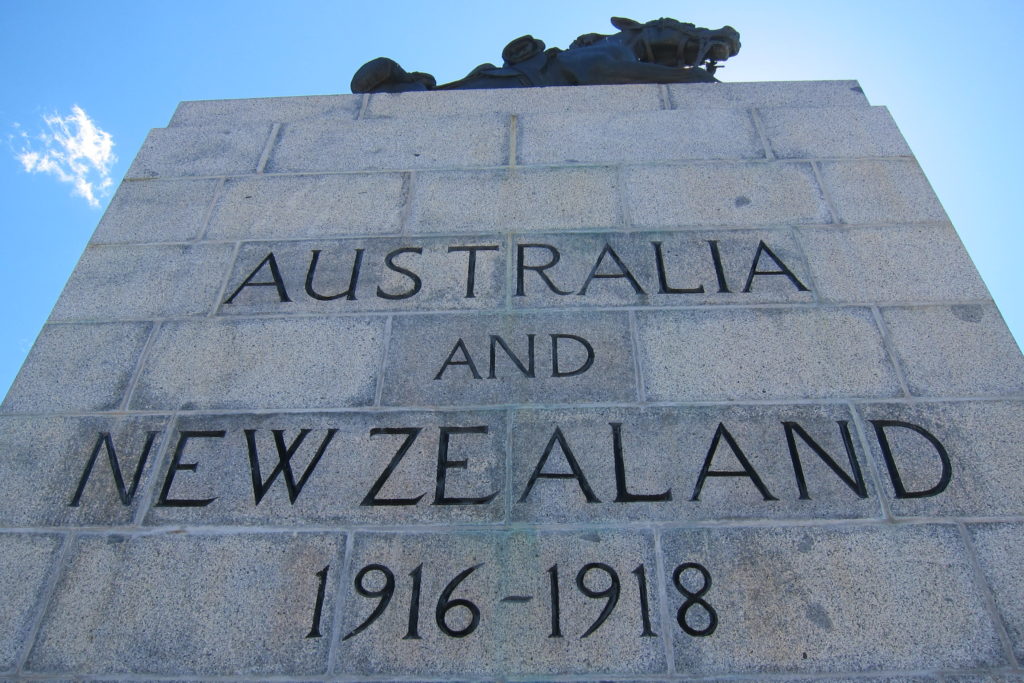 The Lonely Planet guide euphemistically says:
'The memorial was originally erected in Port Said, Egypt. However, it
was irreparably damaged during the Suez crisis in 1956, and this copy was made from masonry salvaged from the original. '
When I read this, I immediately imagine by 'irreparably damaged', they mean 'mindlessly torn to pieces in an orgy of destruction by a rabid mob of felaheen whipped into an anti-Western frenzy by Nasser'.
Of course, a bit of digging and it turns to be the case, as stated here.
Albany is also the home of Australia's last whaling factory. The site is now the Historic Whaling Station.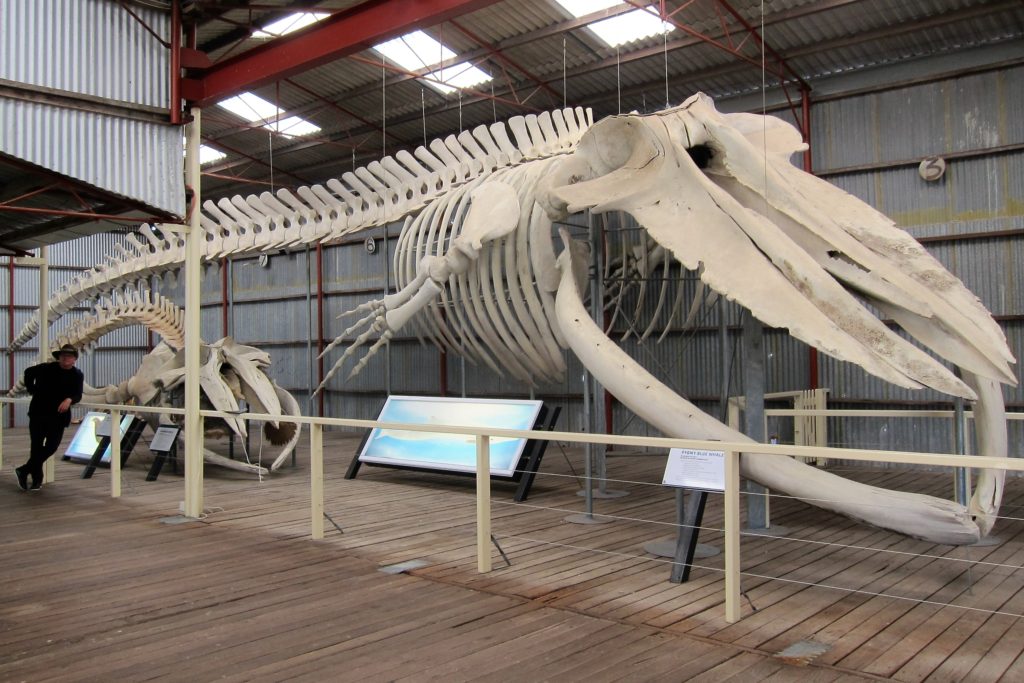 Silos on the harbourfront sport a cool seadragon mural.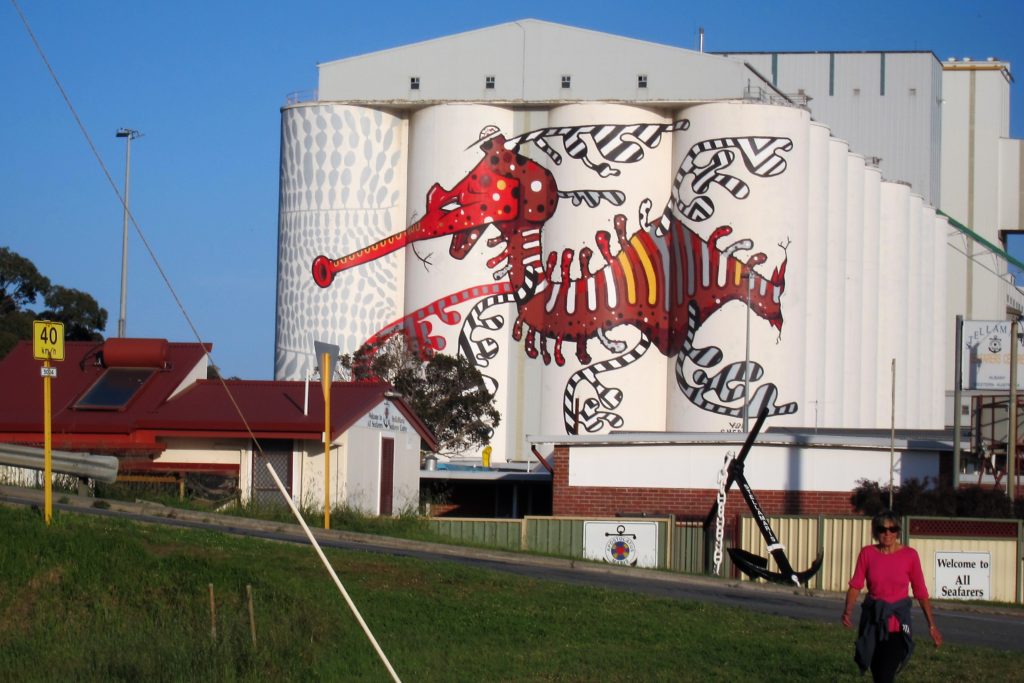 There is also a
local branch
of the WA Museum, with a replica of brig
Amity
,
the first ship sent from Sydney to establish Albany.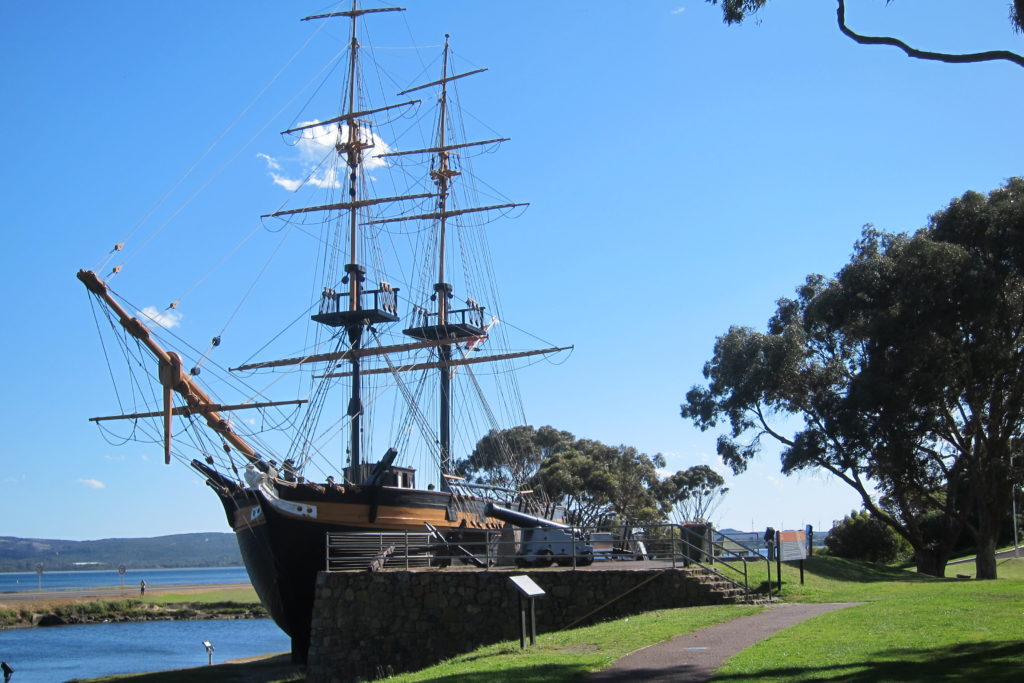 From Albany we drive to Esperance. When I was here in 1980, the local museum featured chunks of Skylab. They're still here.
At the time, I stayed in the local hostel. It's still here too.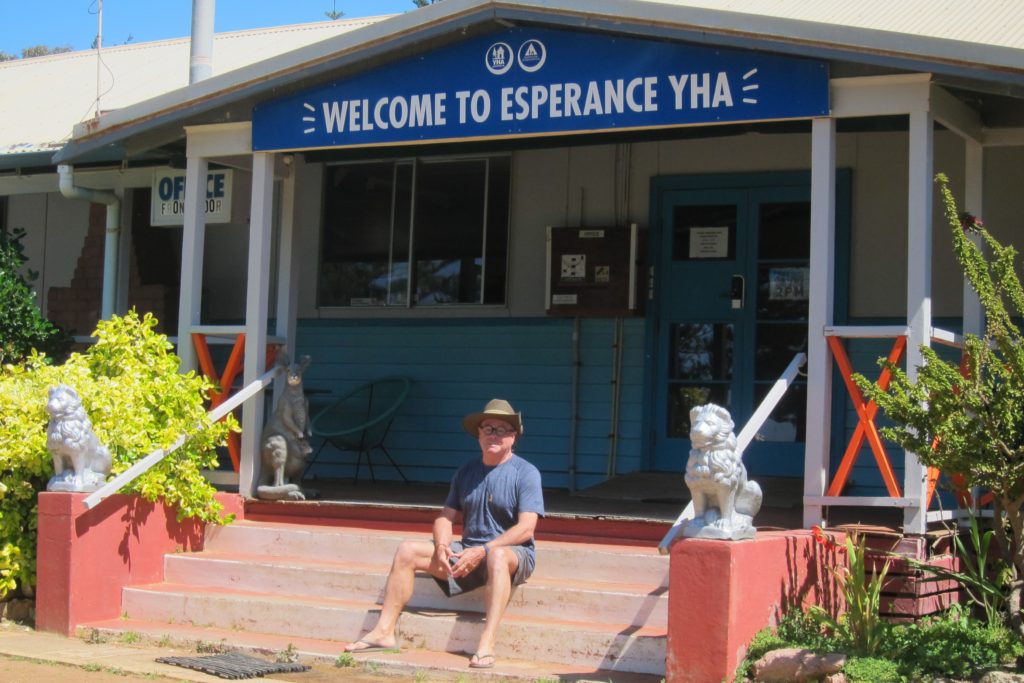 We begin our drive across the Nullarbor.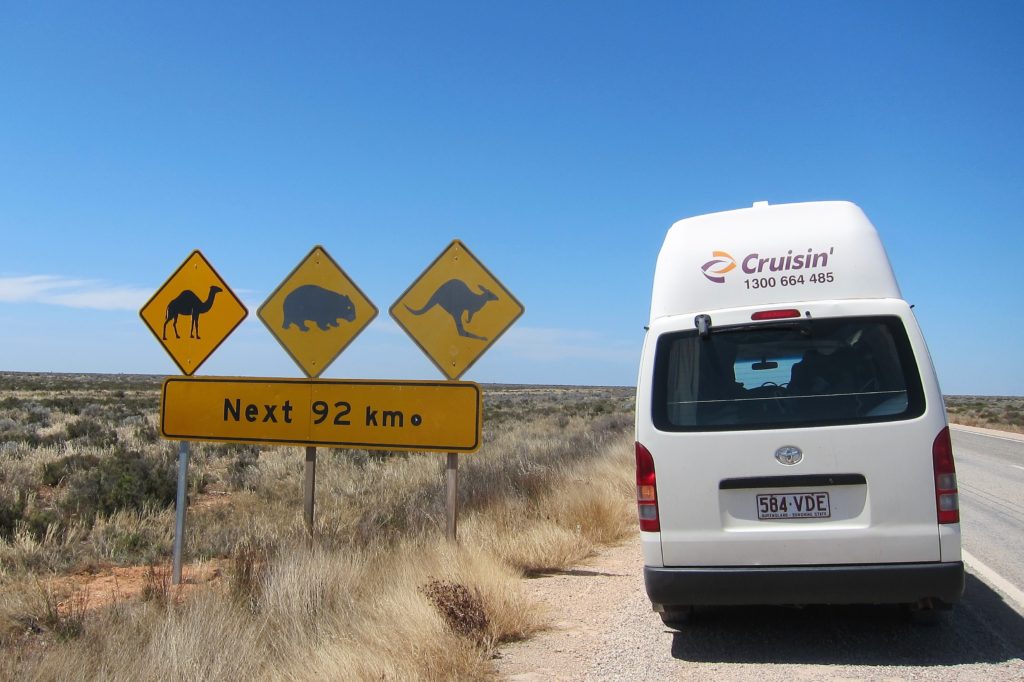 We have three stopovers along the way; Balladonia, Eucla, and Ceduna.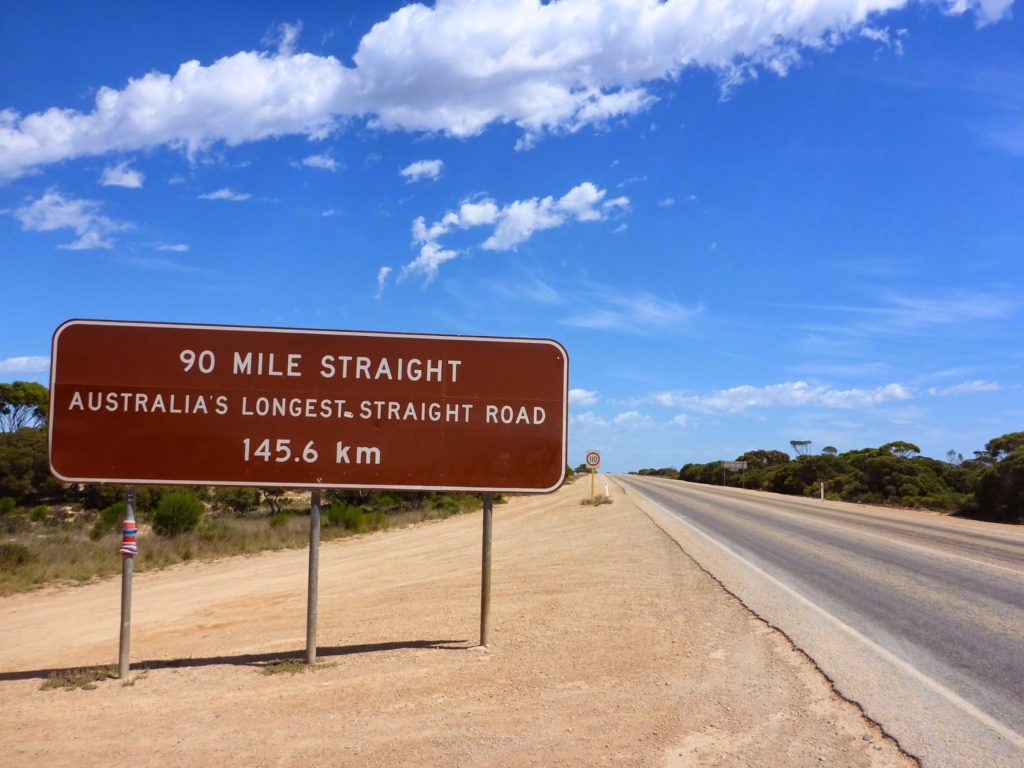 It's famed for being very desolate, but we've been through a lot of desolate places on this trip.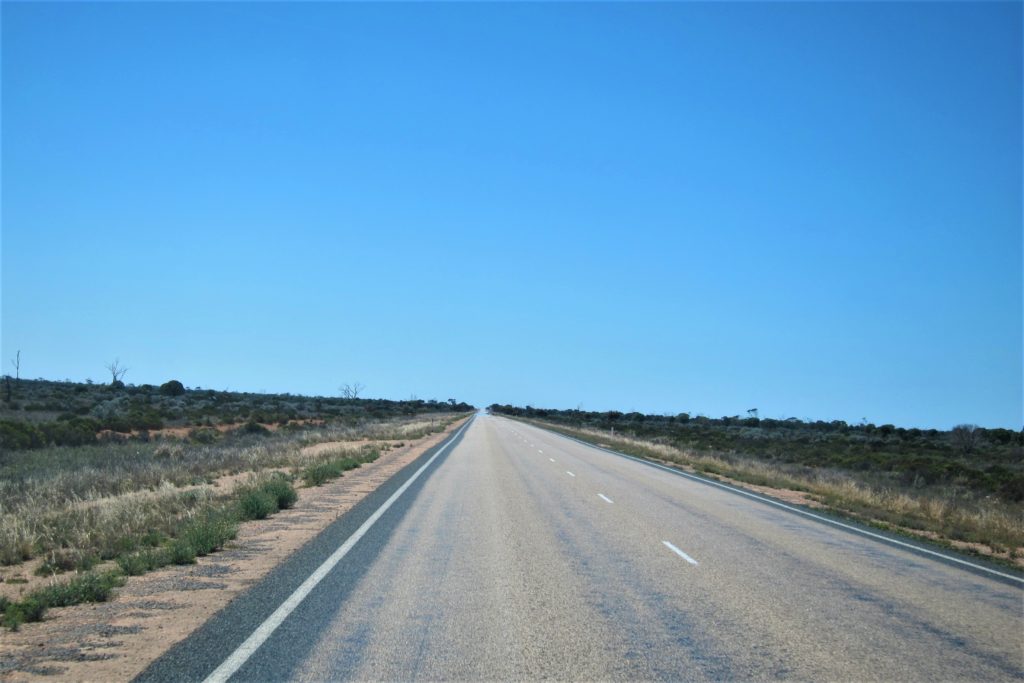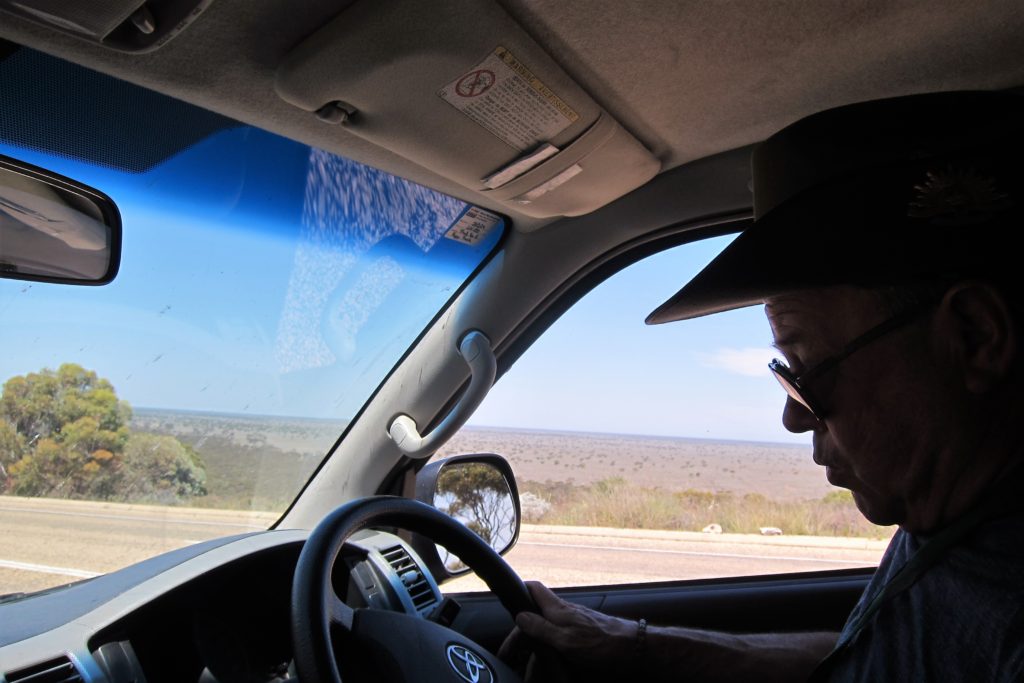 We come to the Great Australian Bight.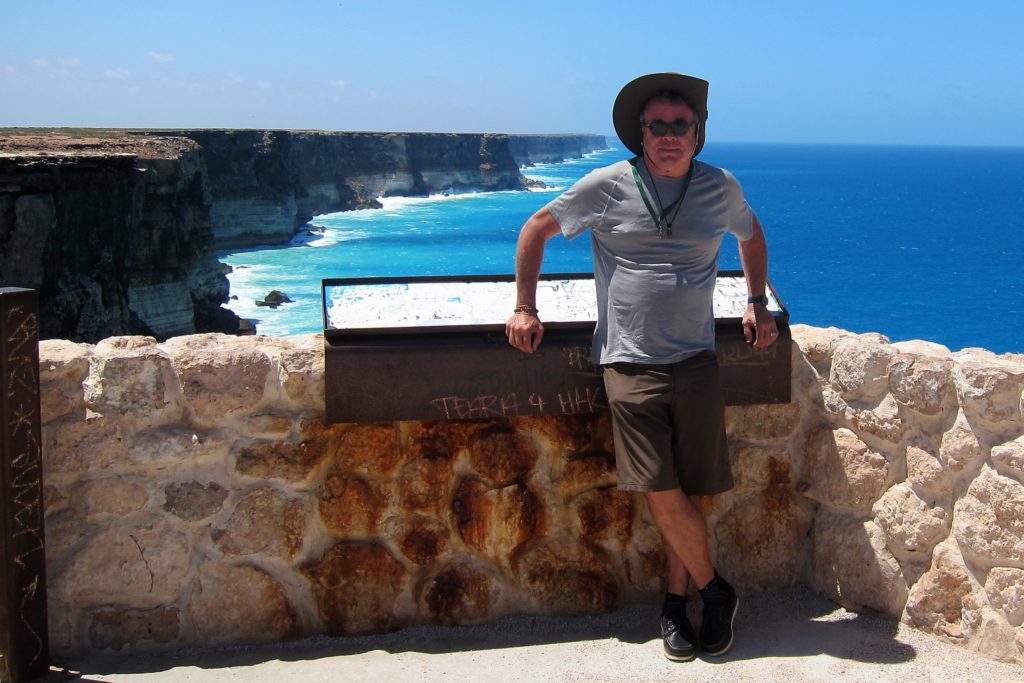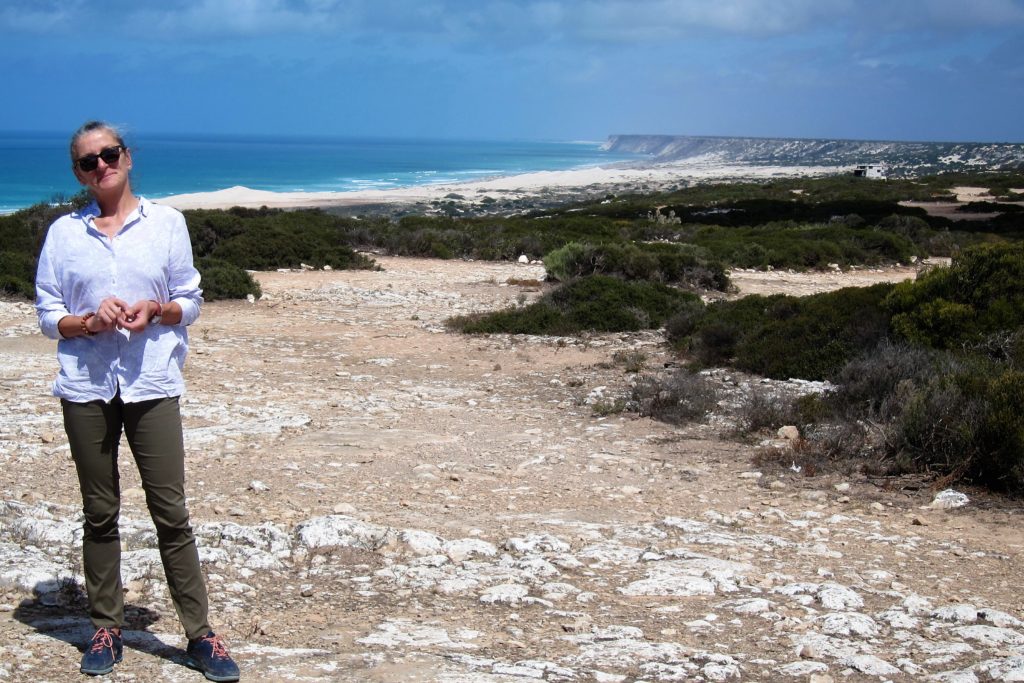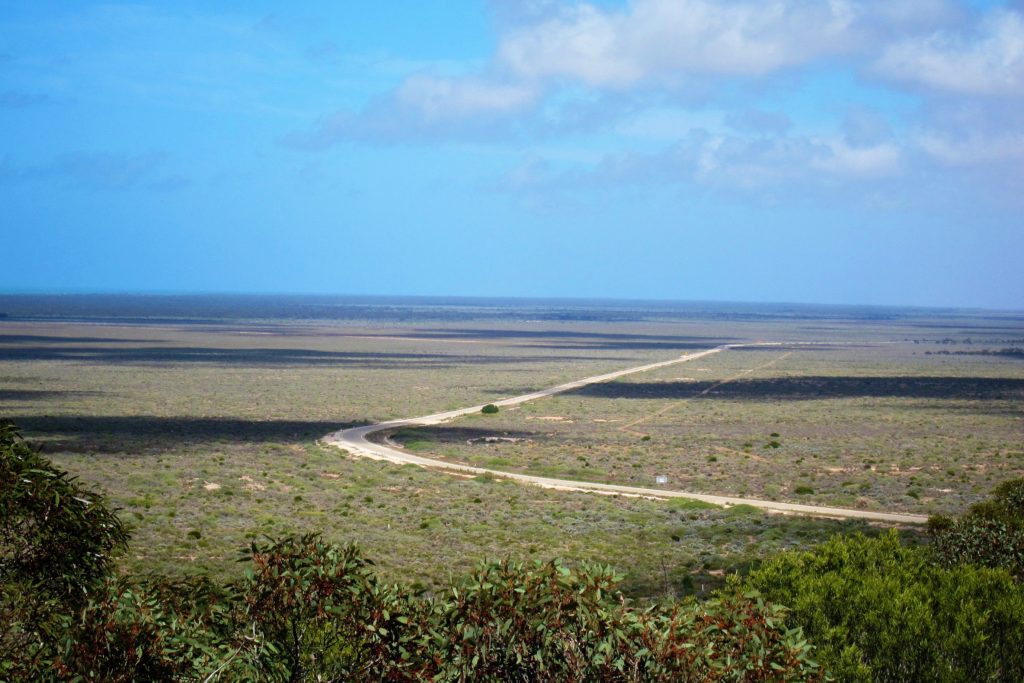 Sight or Insight of the Day – Pemberton to the Nullarbor
Matilda needs a new battery as we approach Albany. At the battery shop, the owner's vintage wheels are outside. I try to convince Maria that our next car should be something similar.