After arriving in Auckland, we spend a few days seeing the sights, including the architecturally impressive Auckland Art Gallery.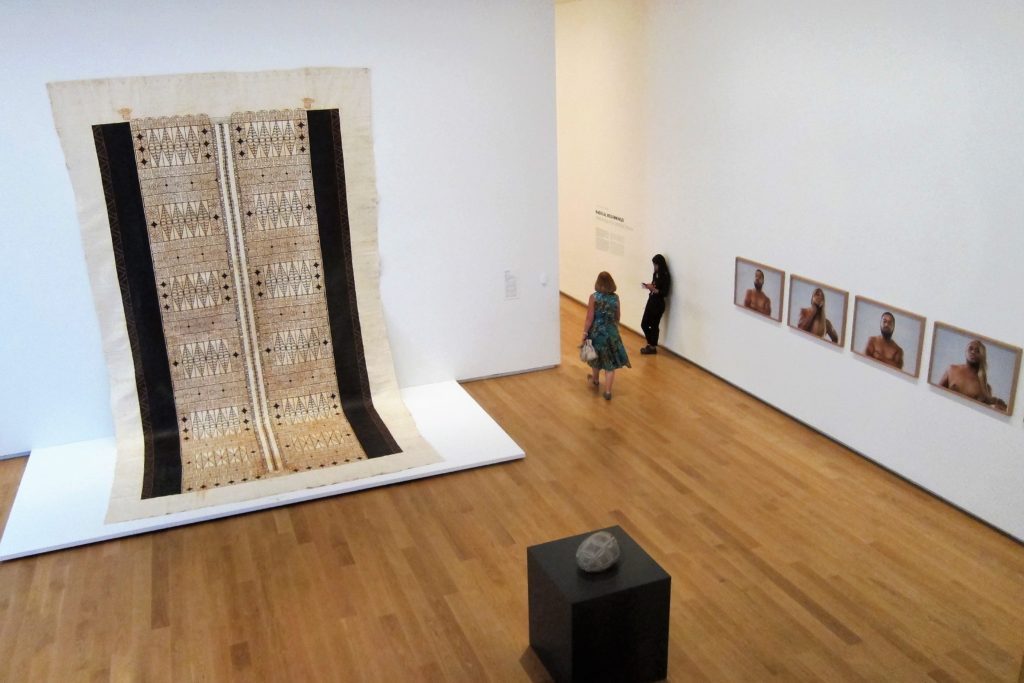 We pick up our campervan, home for the next few months. We name her 'Kiwi'. I suggest 'Kate', after Kate Sheppard, the woman responsible for New Zealand being the first country to give women the vote in 1893. (For comparison, women in Switzerland got the vote in 1971.) I am overruled.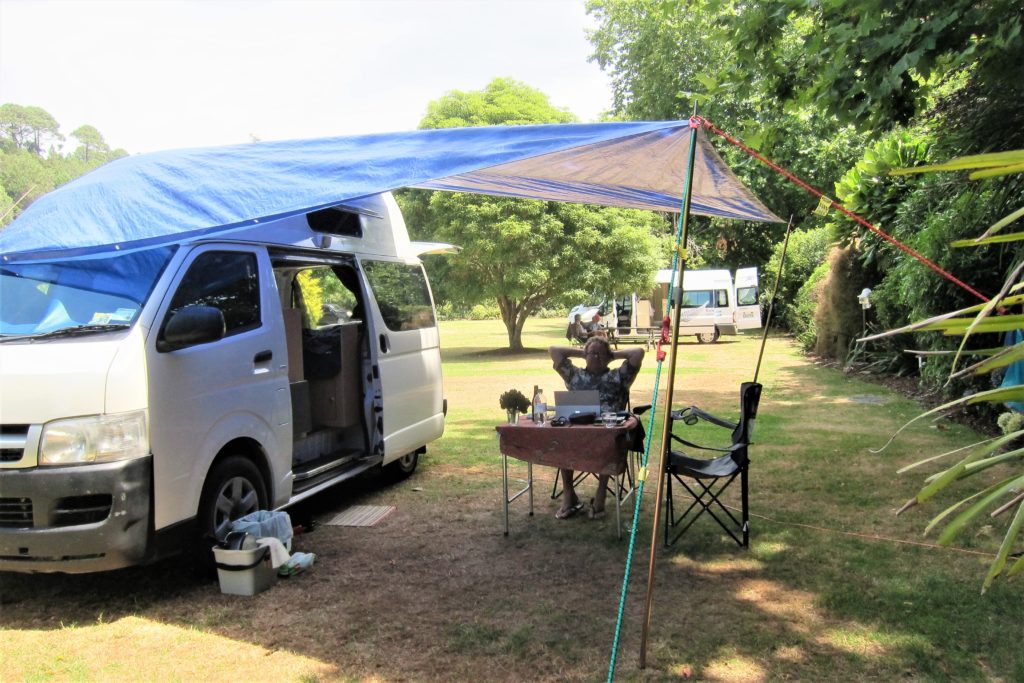 Note the homemade awning constructed from a cheap tarp, a couple of tent poles, and numerous bungee cords.
We head out of somewhat over-Sinified Auckland for the Coromandel Peninsula.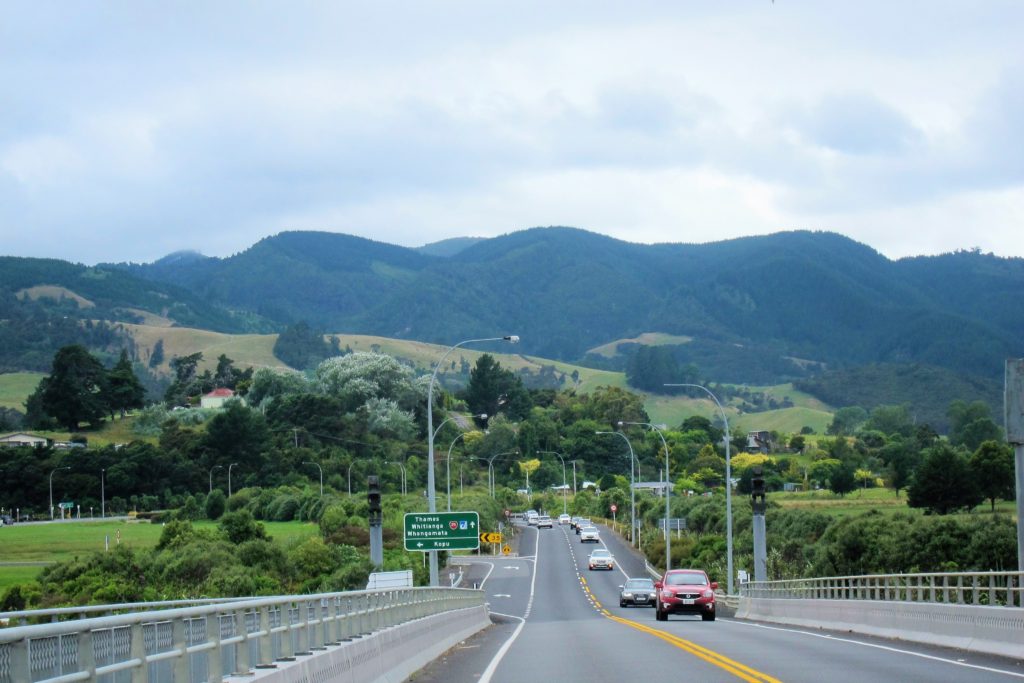 New Zealand is very scenic.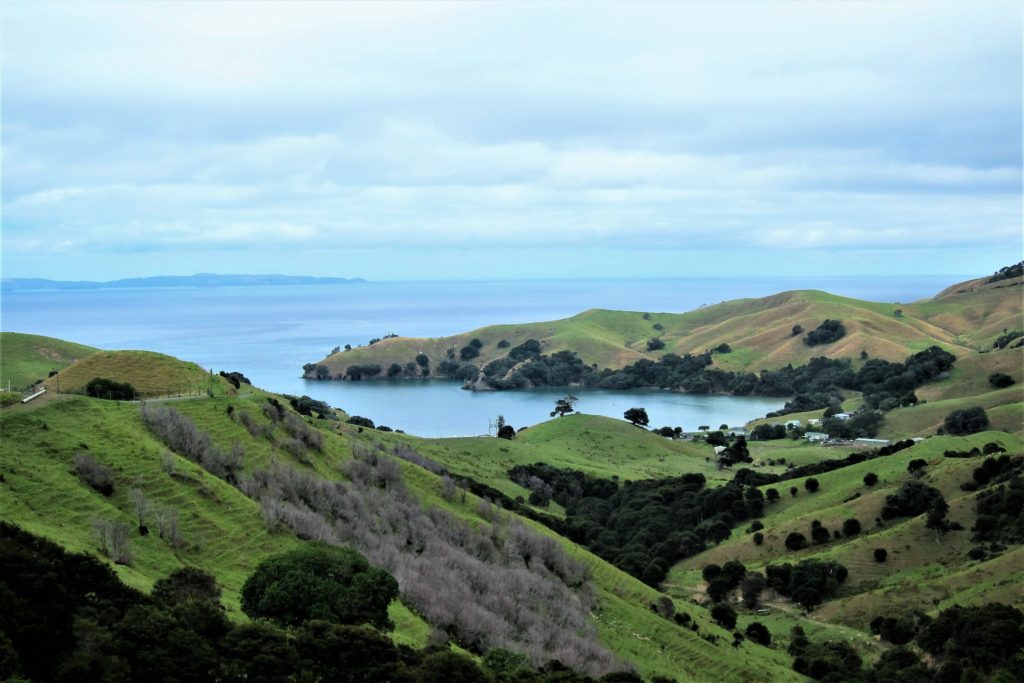 The east coast experiences a gold rush in the 19th century. This leaves towns with many Wild West-style buildings.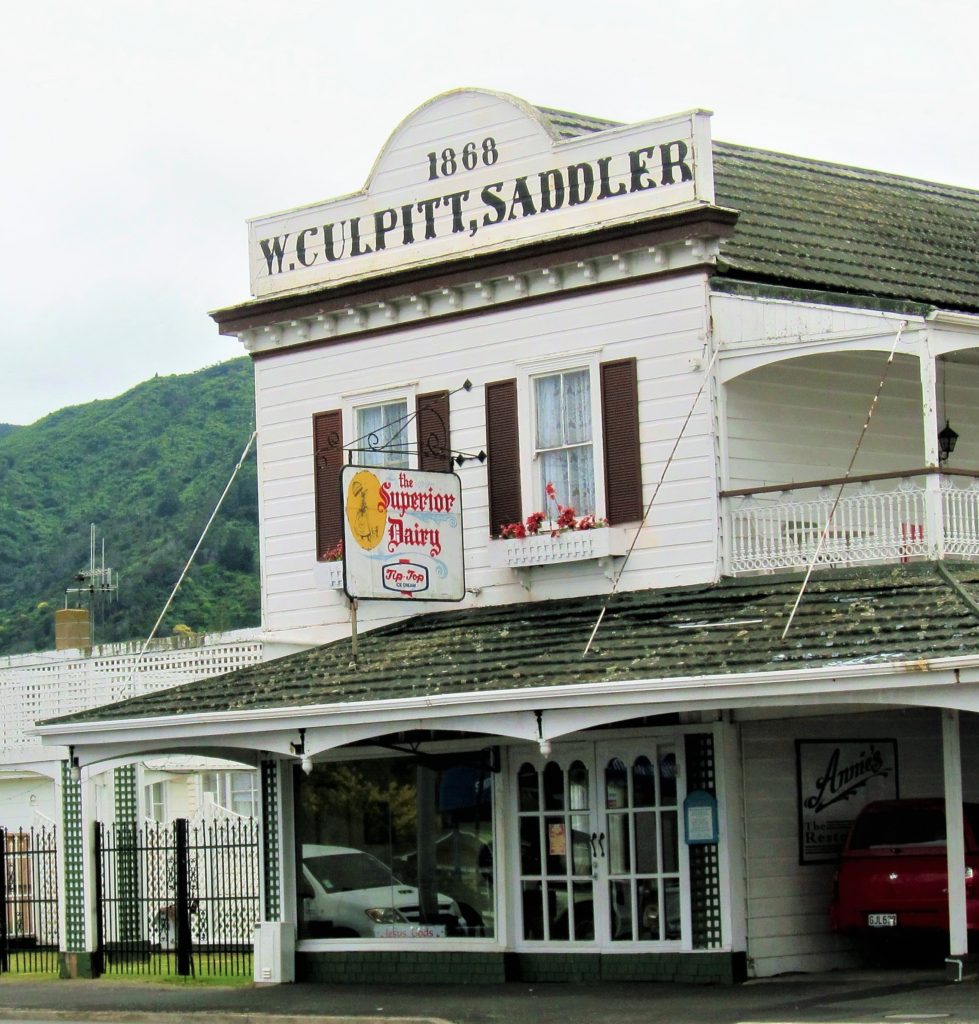 We take a shortcut known as 'The 309' across the peninsula. Among the sights we see are herd of free-range pigs. Good old NZ pork on the hoof.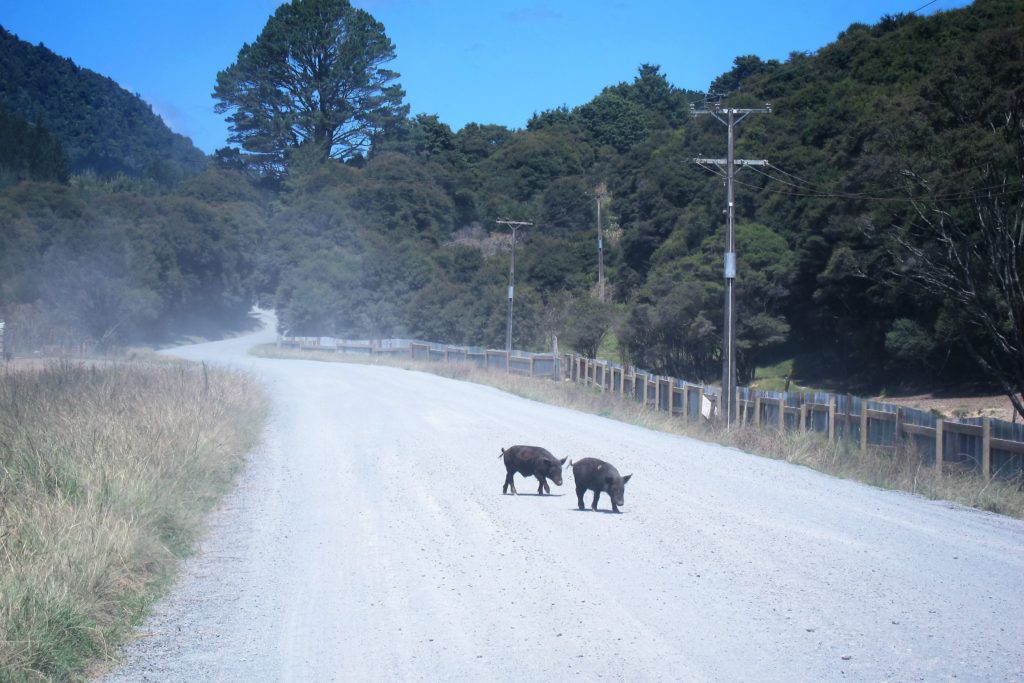 The twisty gravel road passes through some nifty rainforest.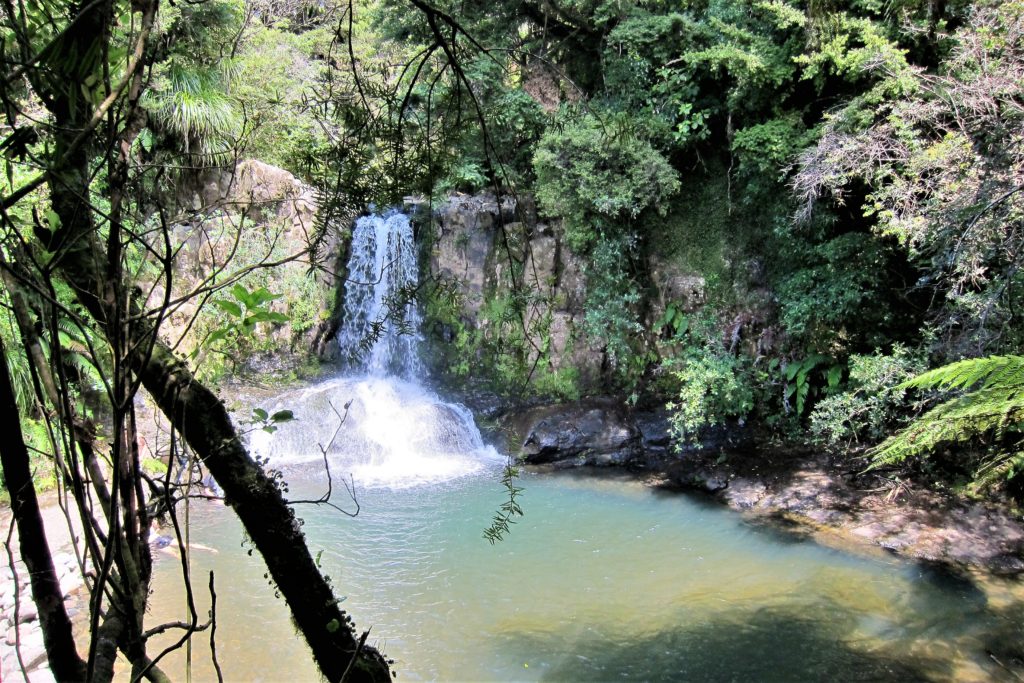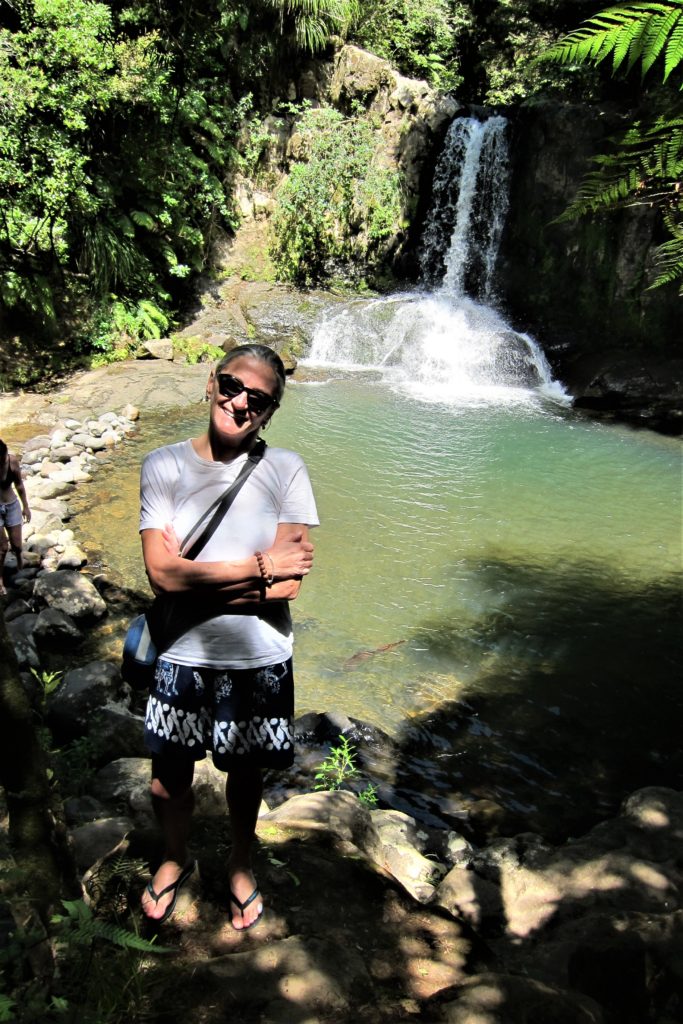 We drive down the coast, then inland to Matamata and camp by some hot springs.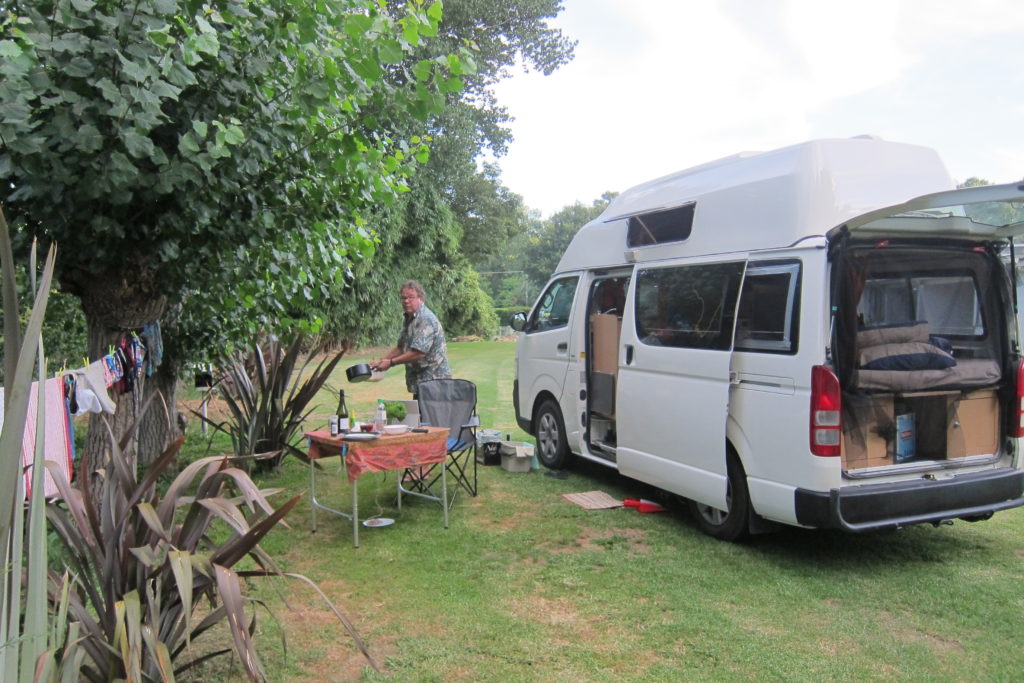 Campgrounds are expensive in New Zealand. Almost double the price of Australian campgrounds. No wonder so many people stick to 'freedom camping'. (Not our thing at all. If you can afford a motor vehicle, surely you can afford to pay for amenities like hot water and electricity.)
Sight or Insight of the Day
Because we are in the area, we visit the set of the Lord of the Rings and The Hobbit films. It is extremely touristic, that is, wildly popular.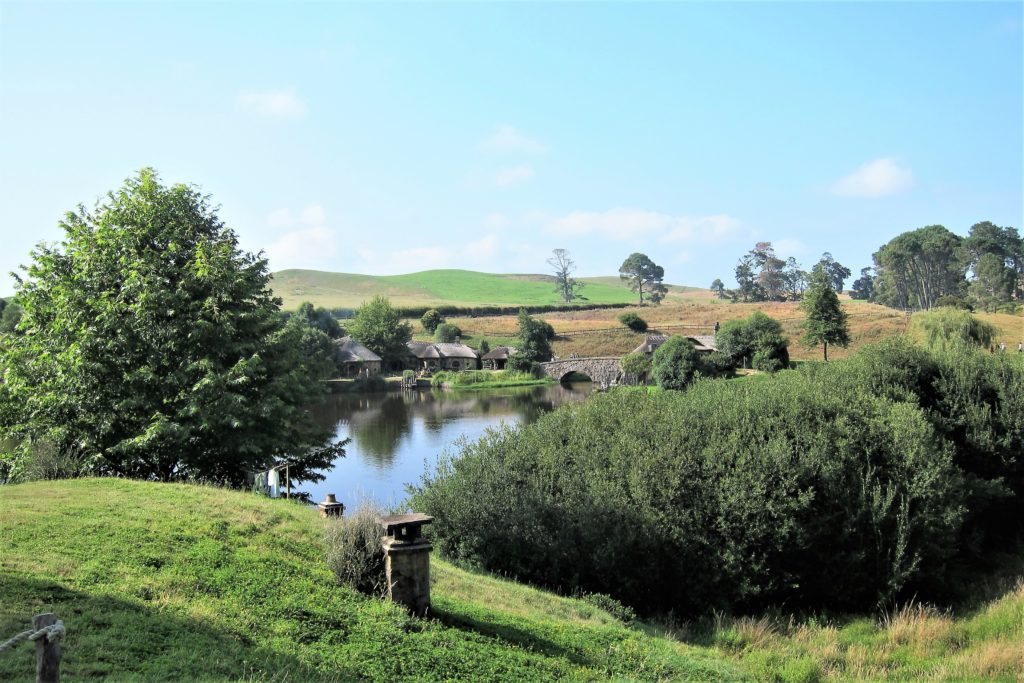 It's actually quite a sight. The story of the site's discovery by Peter Jackson on this lucky family's farmland is a tale in itself.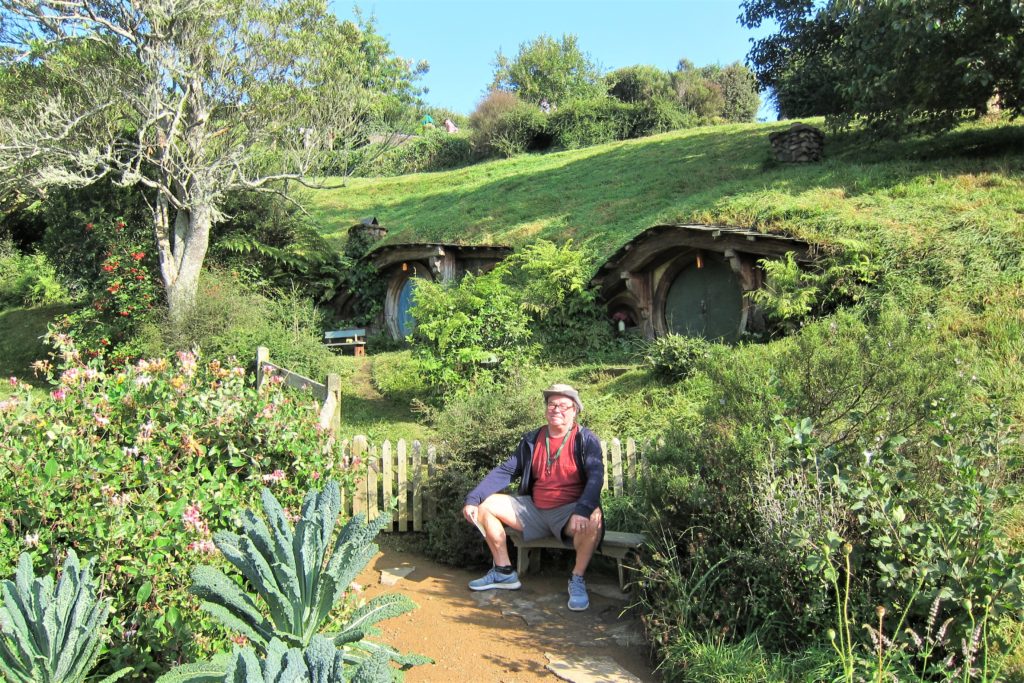 Maria, with little cultural reference to JRR Tolkien and his work, is dubious at first. But eventually succumbs to Hobbiton's charms.