From the Coromandel Peninsula, we arrive in Rotorua.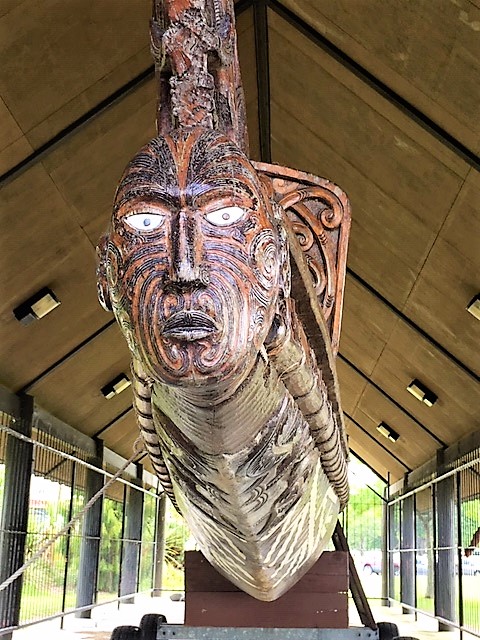 Rotorua is an infernal kind of place. Lots of sulphur-smelling hot springs.
We rent bicycles and tour along the lake.
We come across bubbling witches-brews of hot springs and mud.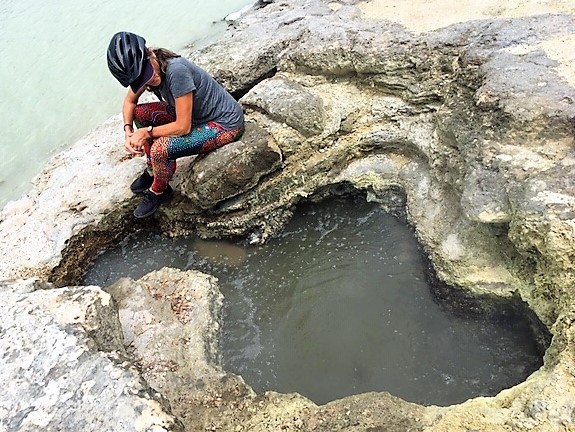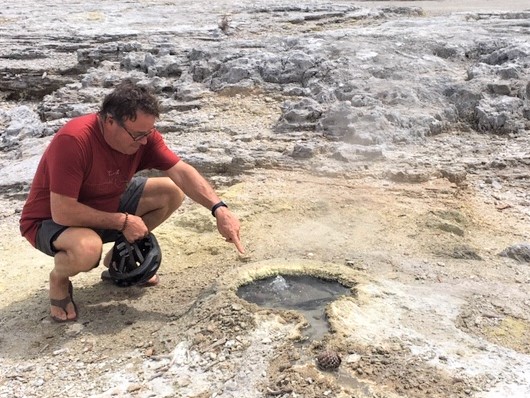 Many years ago, I went out with a girl from Rotorua for quite some time. I believe she eventually settled down in this area. A casual Google search turns up nothing of her whereabouts.
From Rotorua, we drive to Lake Taupo, NZ's largest lake. Of course, Maria has to test out the waters.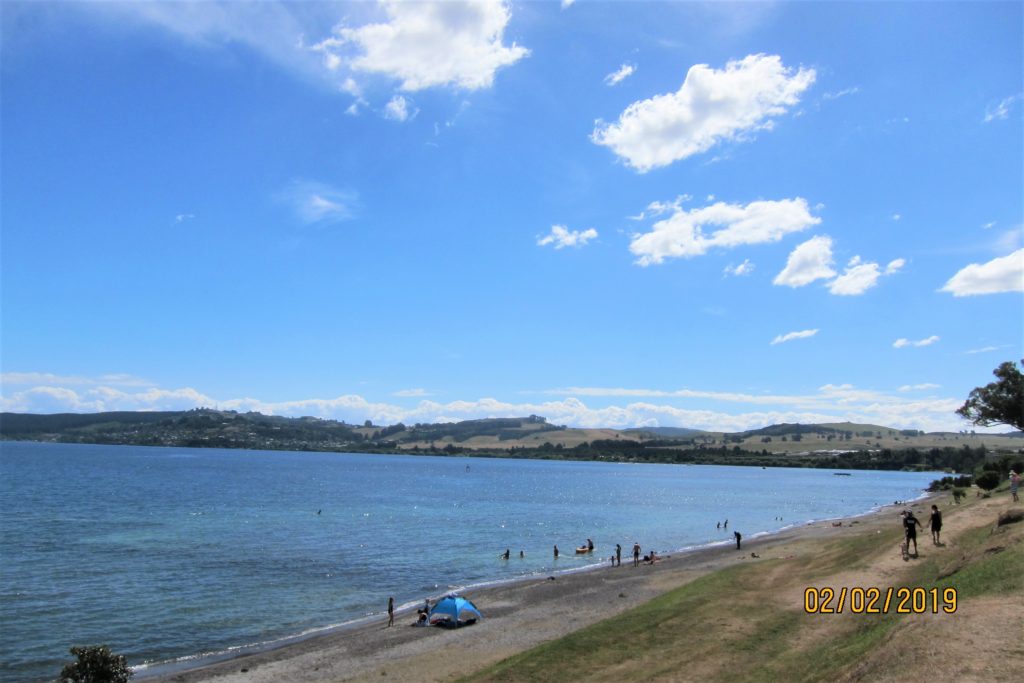 Our caravan park contains soothing mineral hot pools.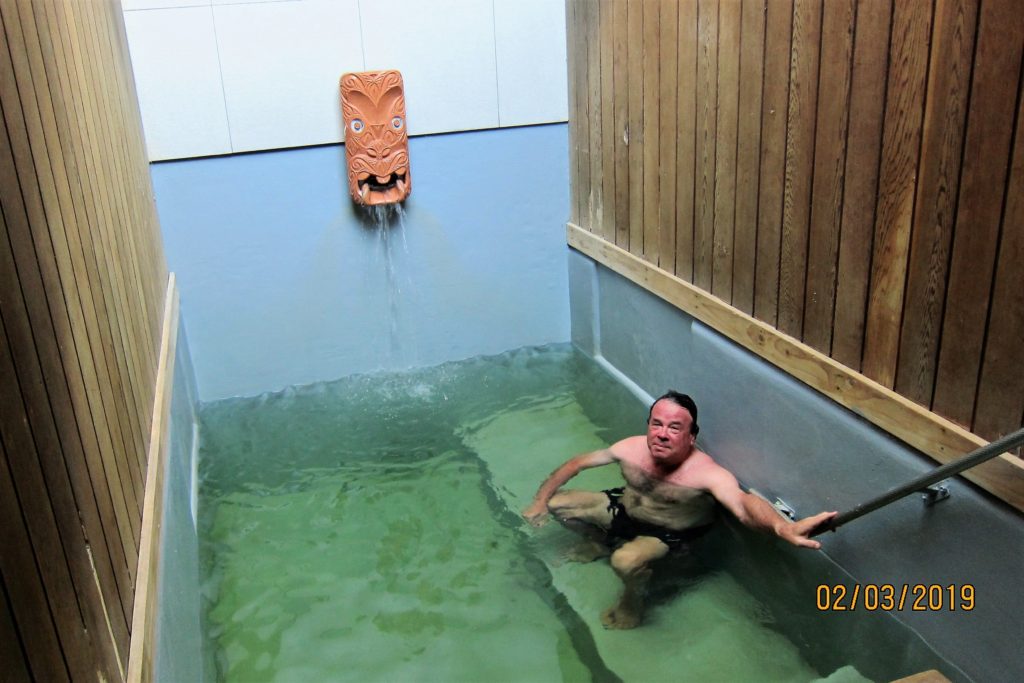 Apparently this DC3 makes the local McDonald's one of the coolest in the world.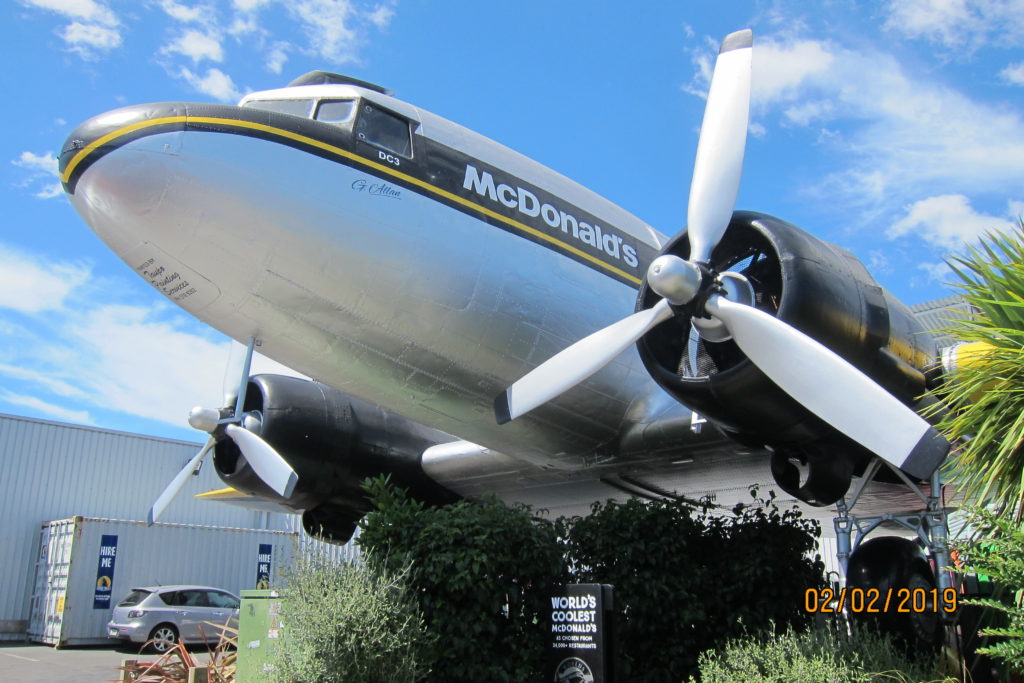 Next stop is Napier, a pleasant seaside town.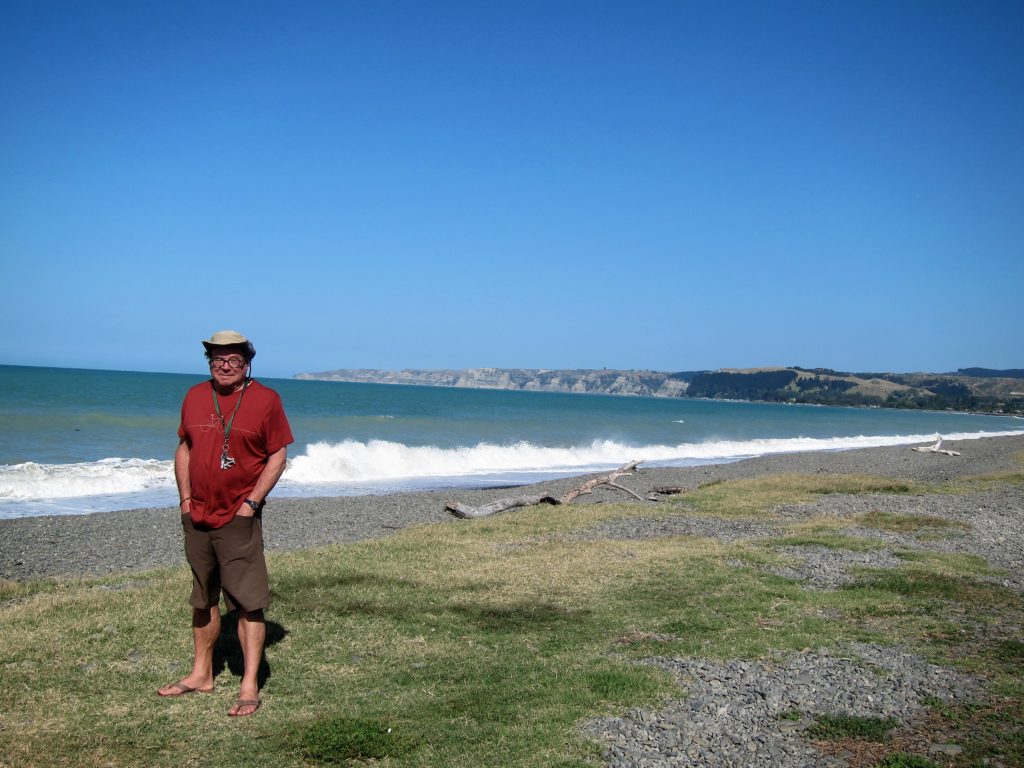 A severe earthquake strikes here in the 1930s.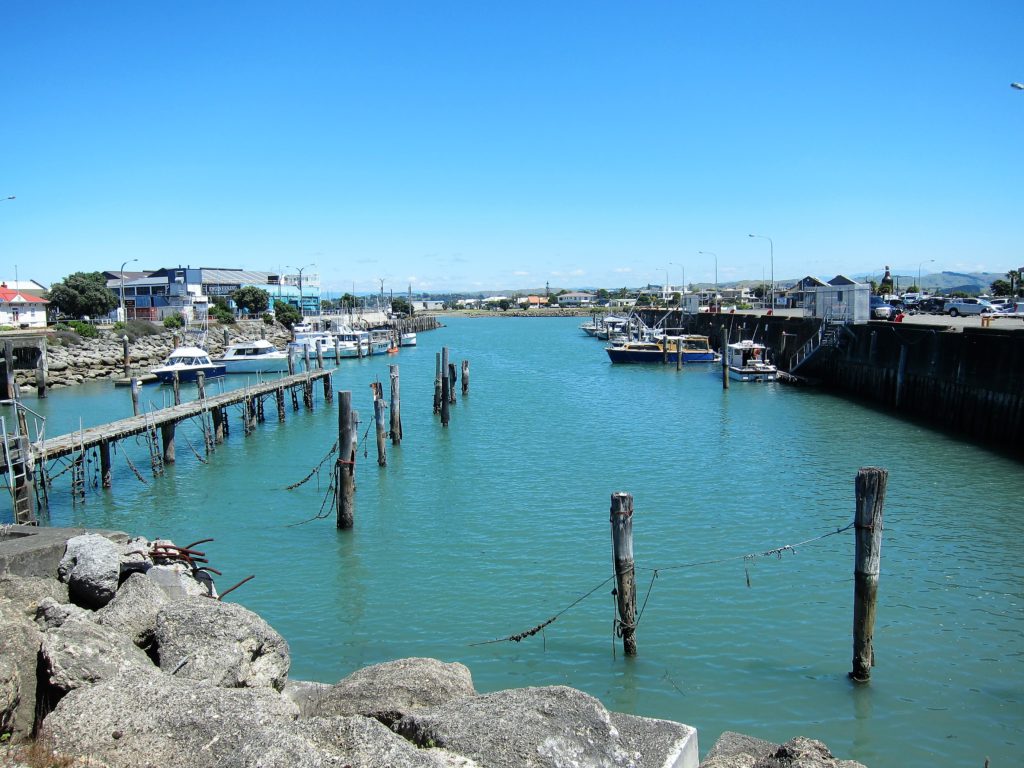 Napier is known for its many Art Deco buildings. (Art Deco was popular around the time of the earthquake – hence the binge.)
For us, however, it's all about the wine. The Hawke's Bay region is one of New Zealand's best. A Google search whittles down the number of wineries we can reasonably visit.
Mission Estate is the oldest winery in NZ. As we arrive for lunch at their wonderful restaurant, preparations are underway for an outdoor concert with Phil Collins. (Currently on his 'Not Dead Yet' tour – I kid you not.)
This is an annual thing: last year, it was Neil Diamond. Next year, Elton John.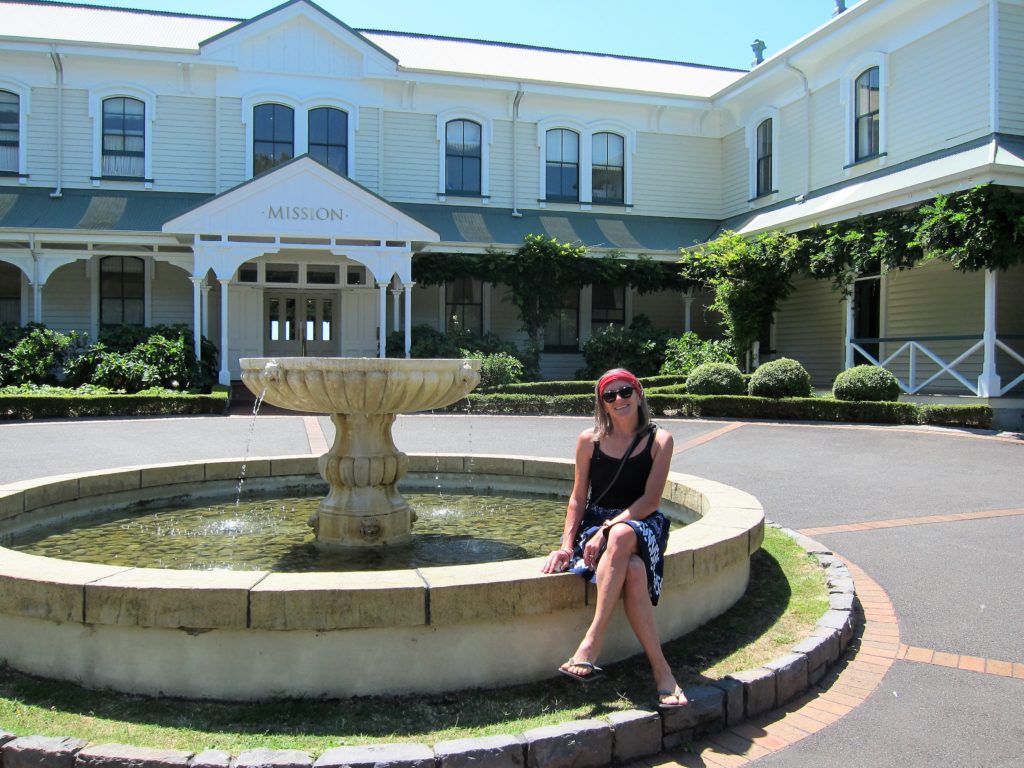 On our way to Sileni Estate. The Hawke's Bay region is famous for its syrahs and sauvignon blancs.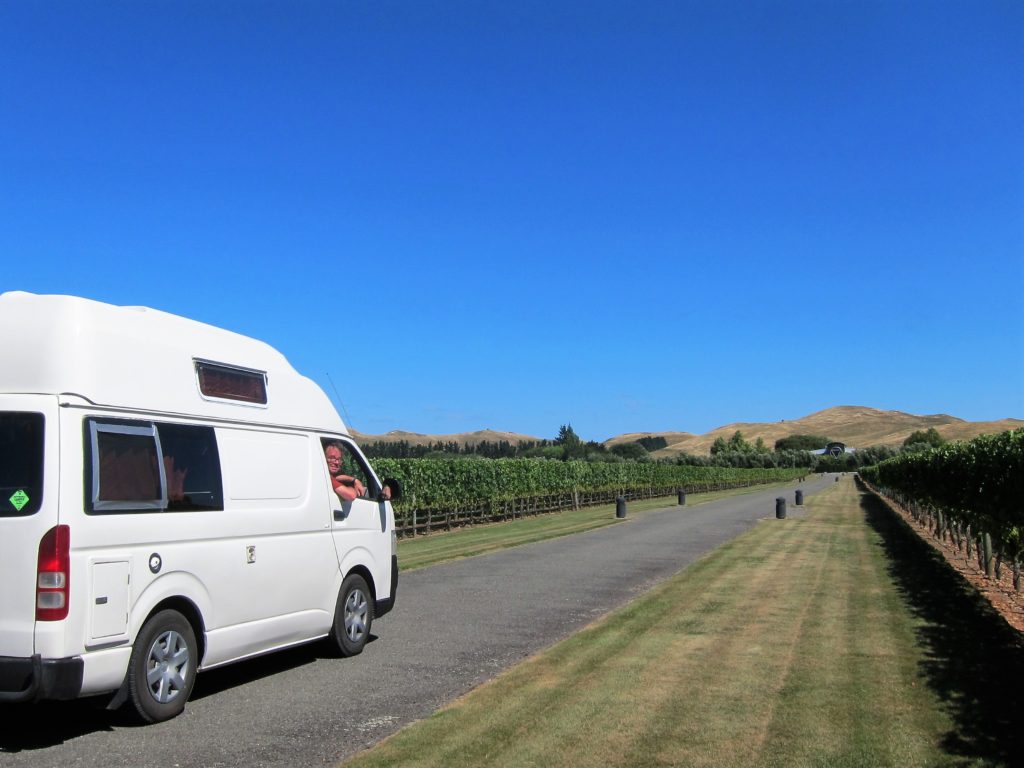 See the duct tape on the rear windows? That's because our discount campervan rental has no screens. So we make our own.
Maria frolics in the fields of Alpha Domus.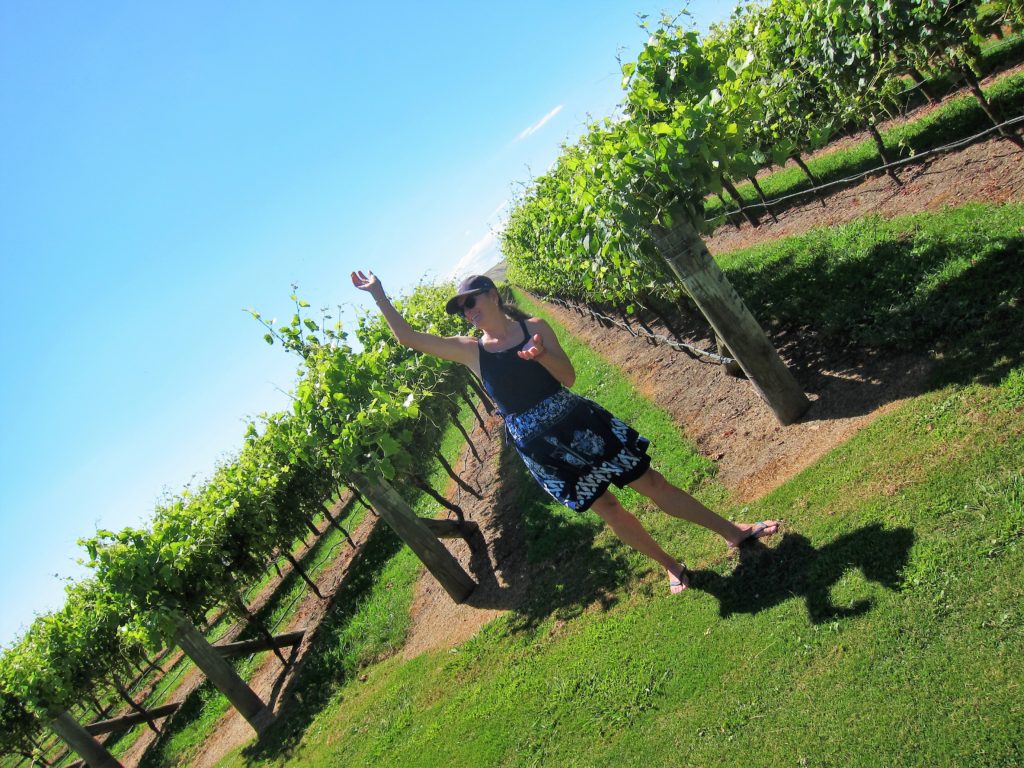 The entrance to Craggy Range.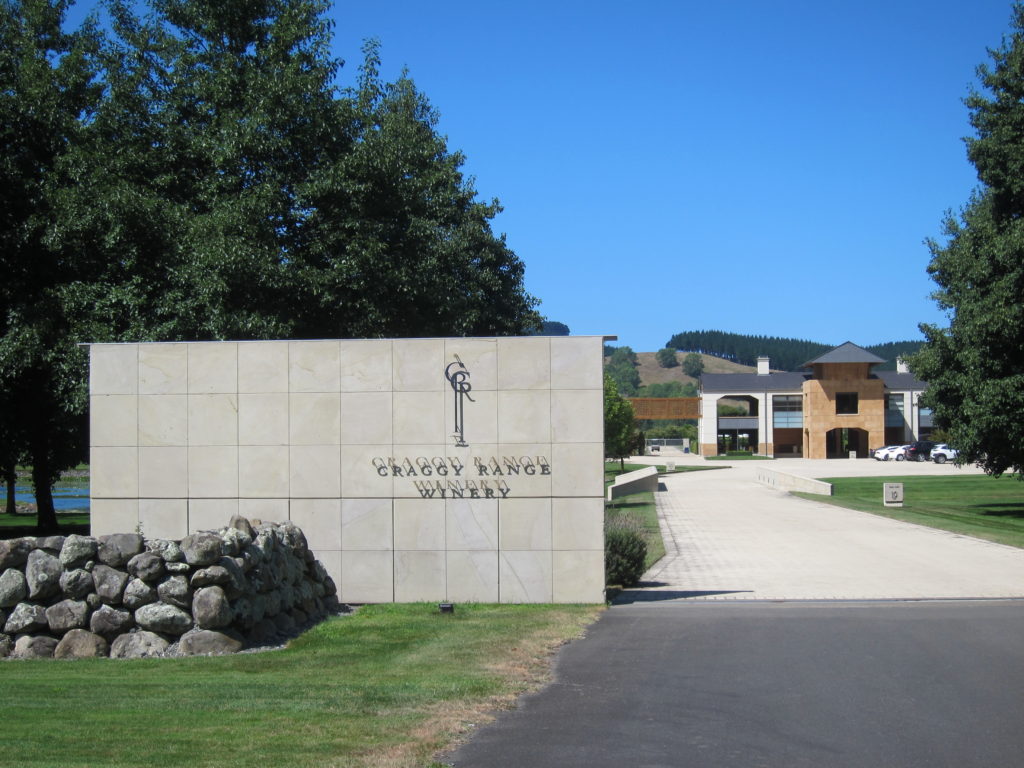 This is the actual craggy range, across the road.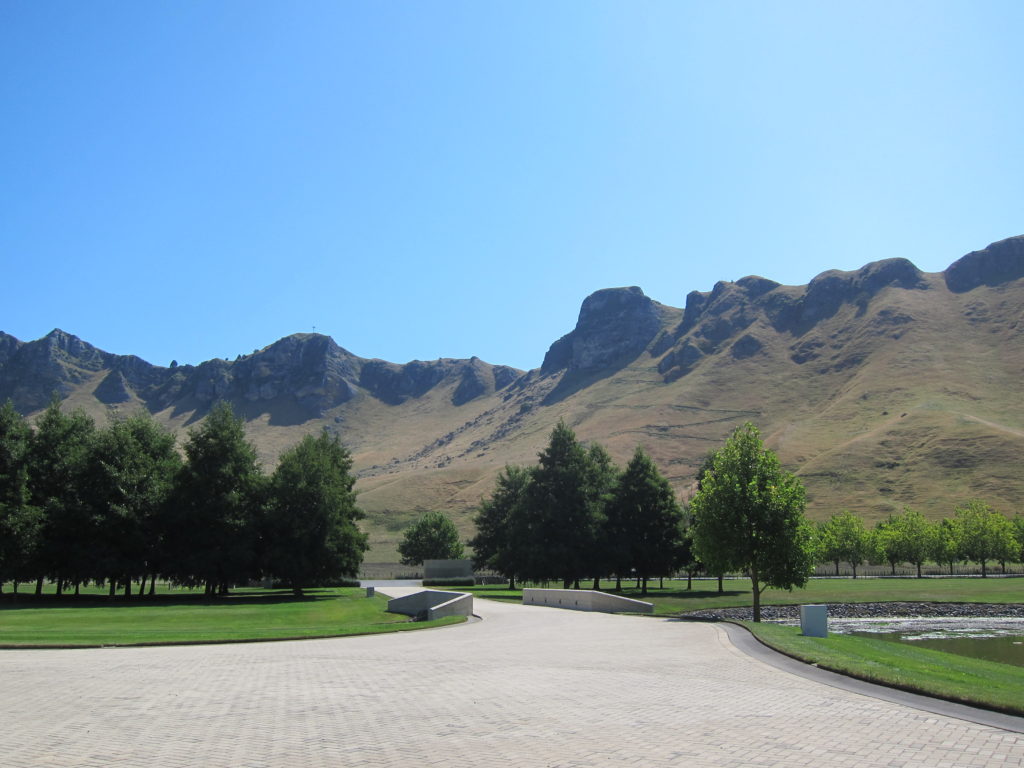 Sight or Insight of the Day
In Rotorua, we visit the nearby National Kiwi Hatchery.
This is a stuffed kiwi – real kiwis suffer extreme stress when a flash goes off by accident, so photography is not allowed around the live birds.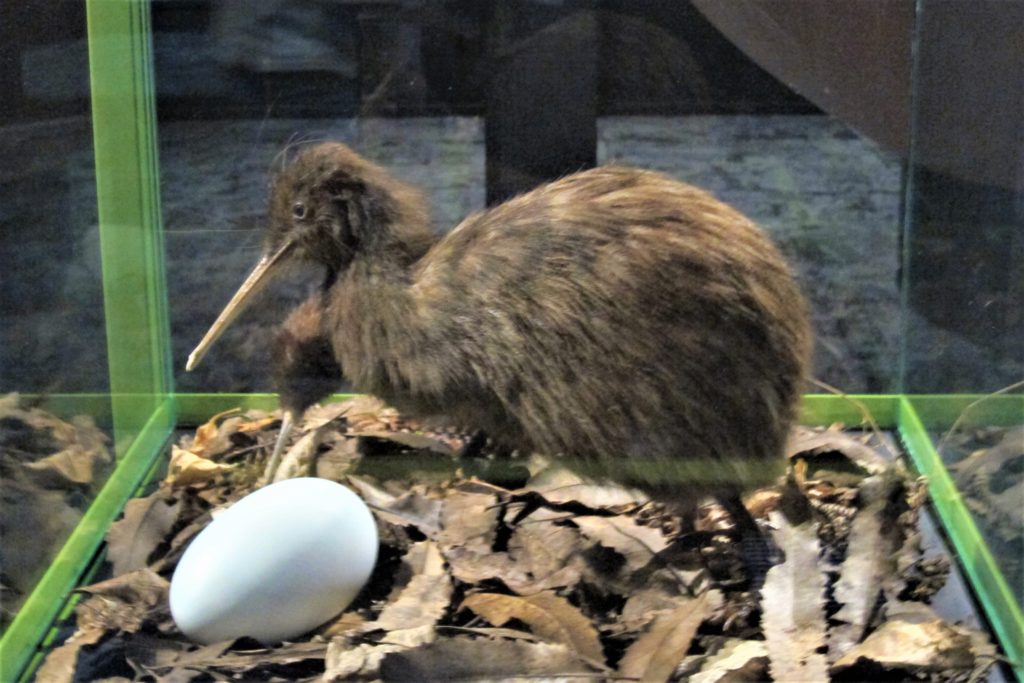 Note the size of the egg compared to the size of the kiwi. Ouch!
It so happens as we arrive, a pair of rangers are transporting a three-month-old kiwi to a new home in a national park.
This particular kiwi hatched during the visit of Harry Windsor and Meghan Markle (AKA the Duke and Duchess of Sussex.) They select the name 'Tihei', from the Māori Tihei mauriora, which means 'sneeze of life'. (Every kiwi hatched here has a name. Over a thousand so far.)
So Sneeze is belted in and whisked away in comfort, as befits a bird of royal patronage.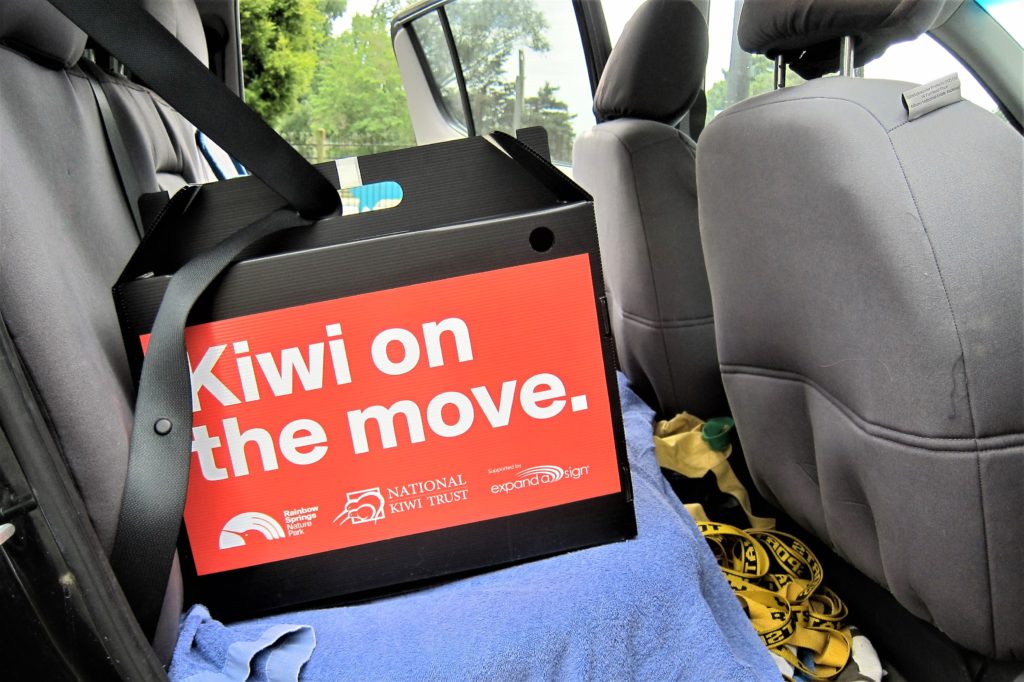 Let's face it – New Zealand avian fauna is not very exciting after the technicolour riot that is Australian birdlife. But we love kiwis.